What led you into design?
My dad draws really well and I've always wanted to draw like him. I've always messed around with early design tools since I was a kid (shoutout to Flaming Text and Photoshop 6.0) but I never thought it could ever lead into a career. I wanted to be involved in the creative industry but never thought I could do design, so I studied advertising and marketing at Baruch College in New York, albeit on the business side. After working full–time at a media agency for a year, I decided to quit and see what it was like starting a company.
It didn't go the way I imagined, but I did learn how to build a brand from the ground up. Soon after, I found my first real design job at Pencils of Promise, a for-purpose organization that creates a better world through education. The experience was amazing—I had the opportunity to build on my foundational design skills, dig into other skills like photography and email design, and learned more about the dynamics of working within a small in-house design team.
Somewhere along the road, I got really interested in interaction design, design tools, and solving bigger-scale design problems. I watched hundreds of hours of content on Skillshare to practice my interactive and visual design skills (shoutout to Noah Levin's wonderful Framer course, and Ryan Putnam's courses on exploration in illustration). After understanding the job market for design, I knew I eventually wanted to try moving out to San Francisco. Two years ago, I moved from New York to San Francisco, thanks to Zendesk and Designer Fund.
What does a typical day look like?
On most days, I wake up around 7:30 am and get into the office around 9:15 am. In the mornings (after perusing Dribbble and Behance), I'll try to plan out the rest of my day and block out my calendar for actual work time. The day is usually a blur because there are so many things happening—stakeholder meetings on web projects, coffee breaks with the best cast of coworkers, and focused design time.
After work, part two of my day starts. I do a lot of exploratory personal work outside of my full-time job and work on freelance brand/web design projects. There are days where I will feel super burnt out, so I try to balance it out with intentional days to take a break away from the screen.
What's your workstation setup?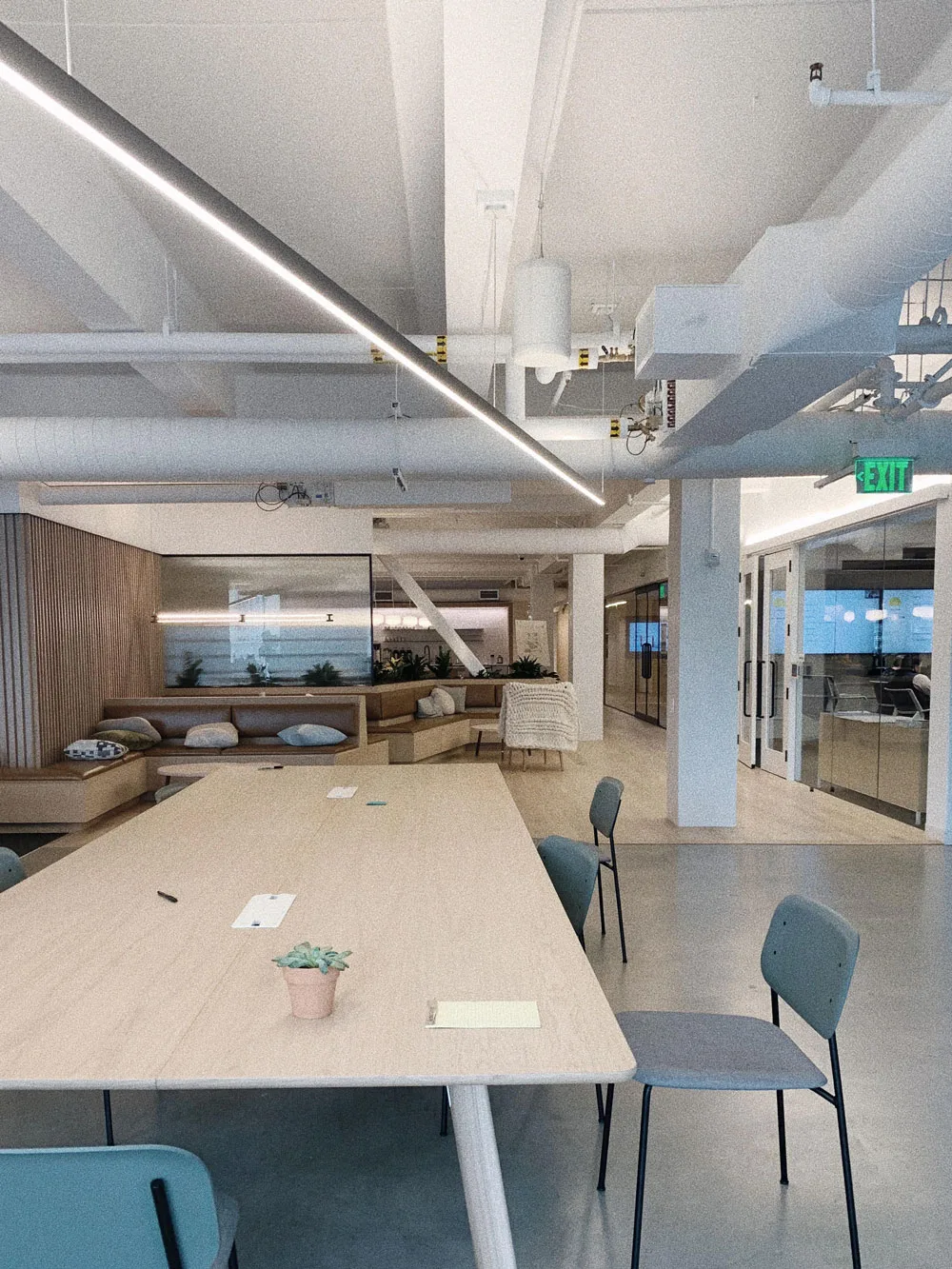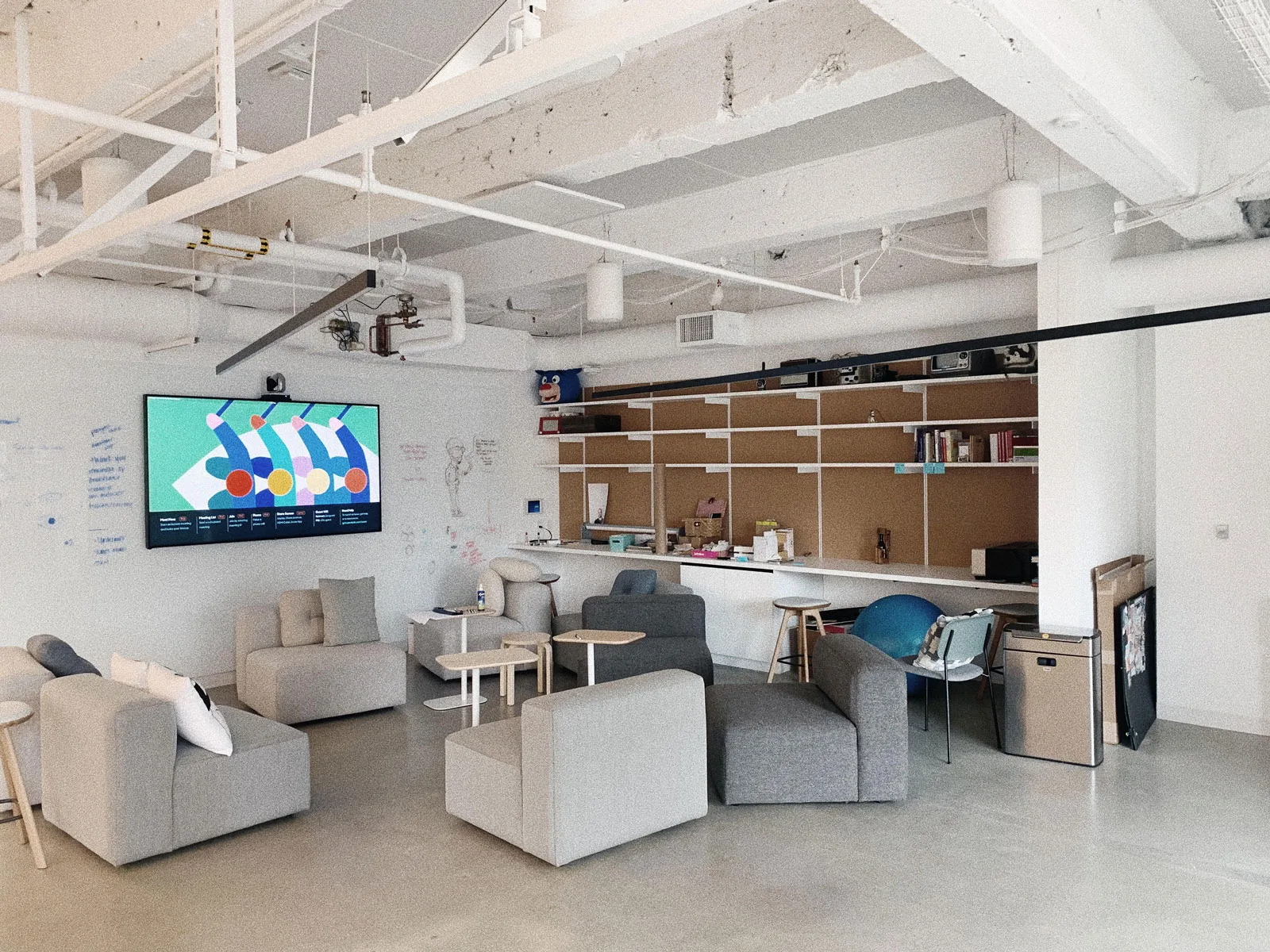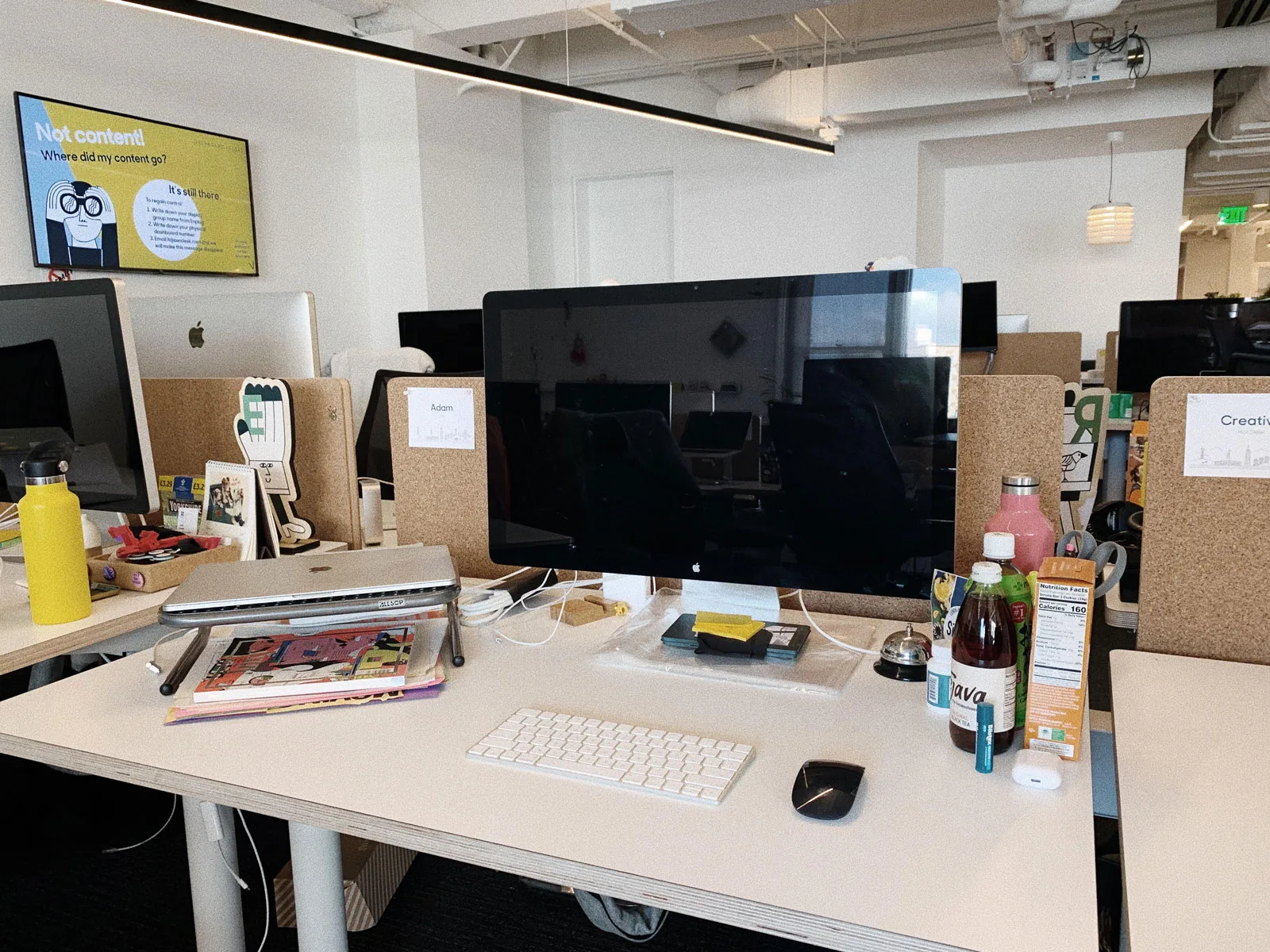 Where do you go to get inspired?
Recently, I've been really inspired by editorial art direction and spreads in Bloomberg Businessweek and Medium's collections. Tracy Ma's work always amazes me. I'm constantly inspired every day by my team at Zendesk (major shoutout to my manager, Erin Pinkley for the support), and friends in the industry who do great work, such as Christopher Reath and Fanny Luor.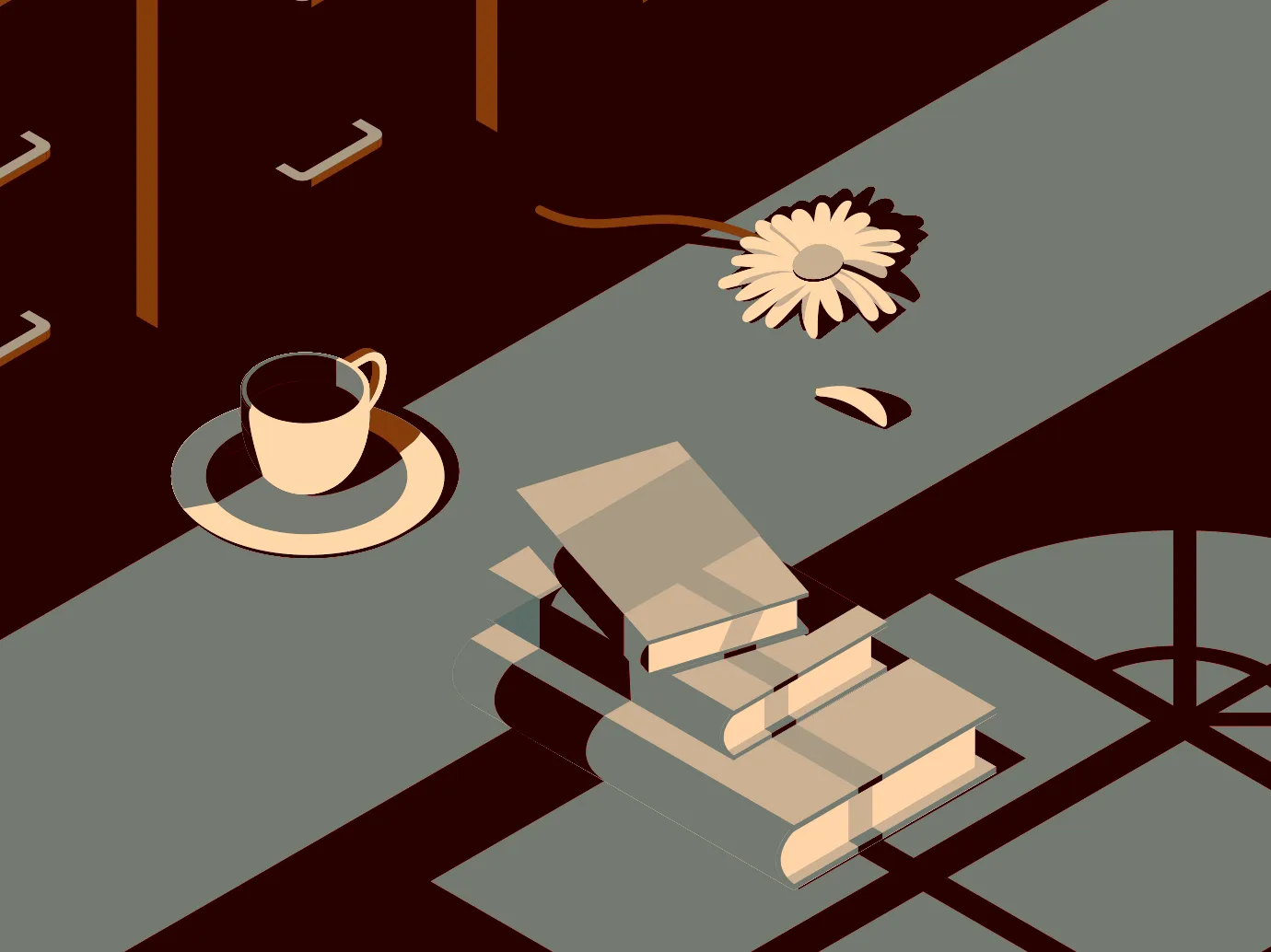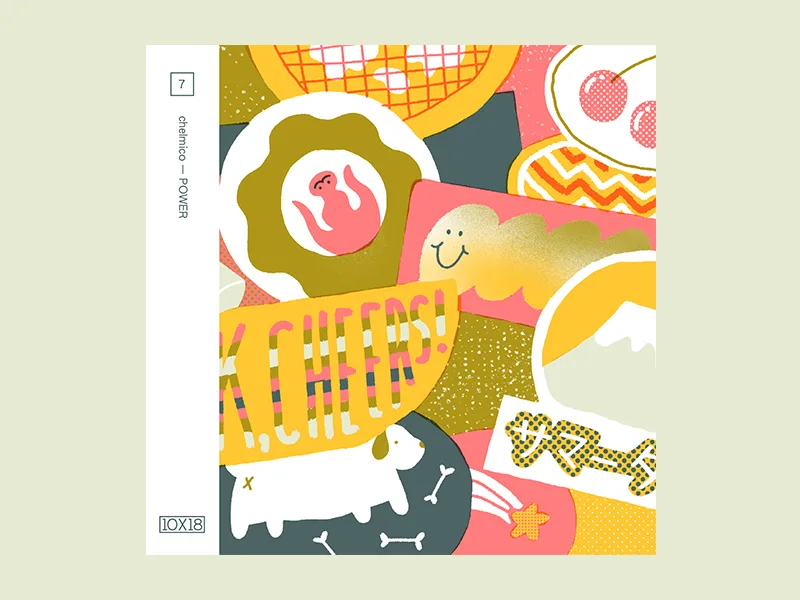 What product have you recently seen that made you think this is great design?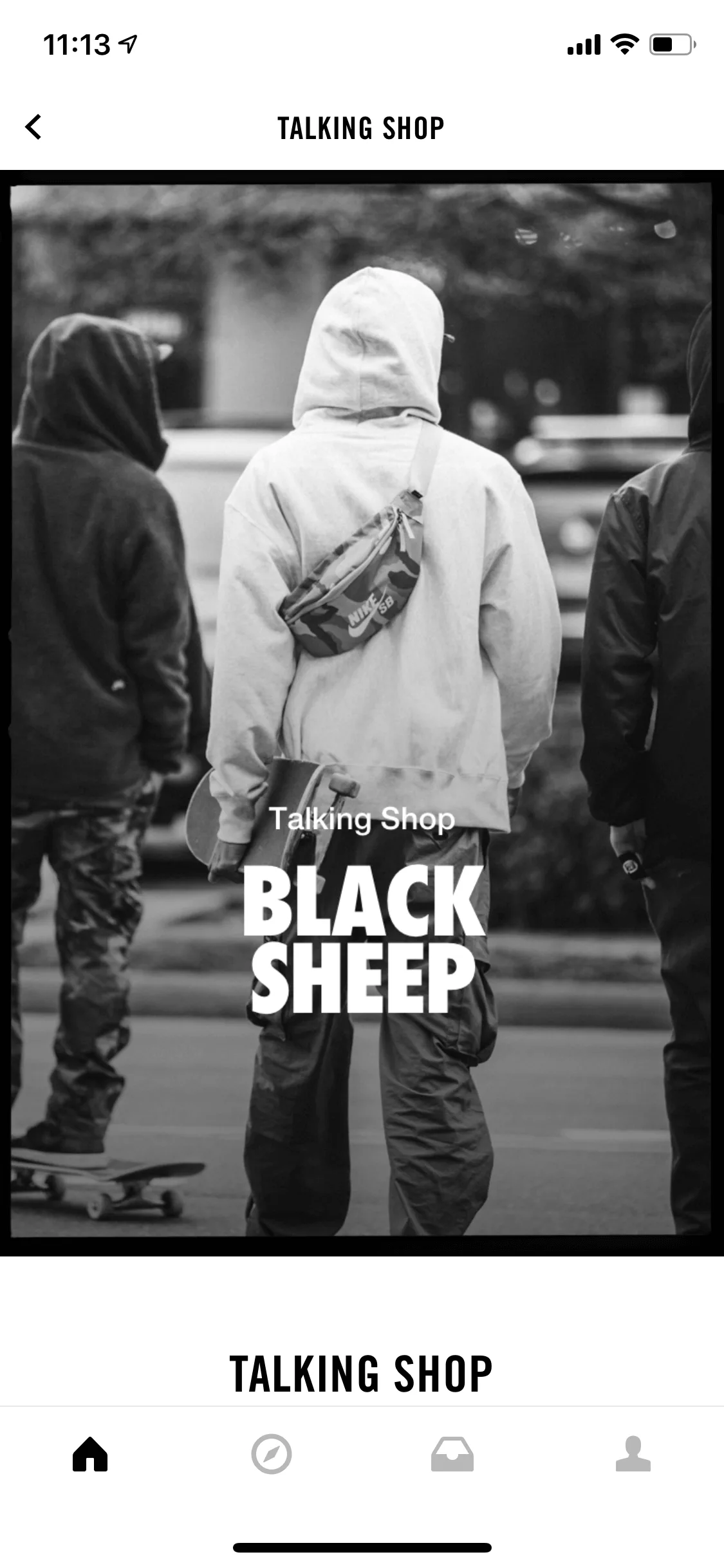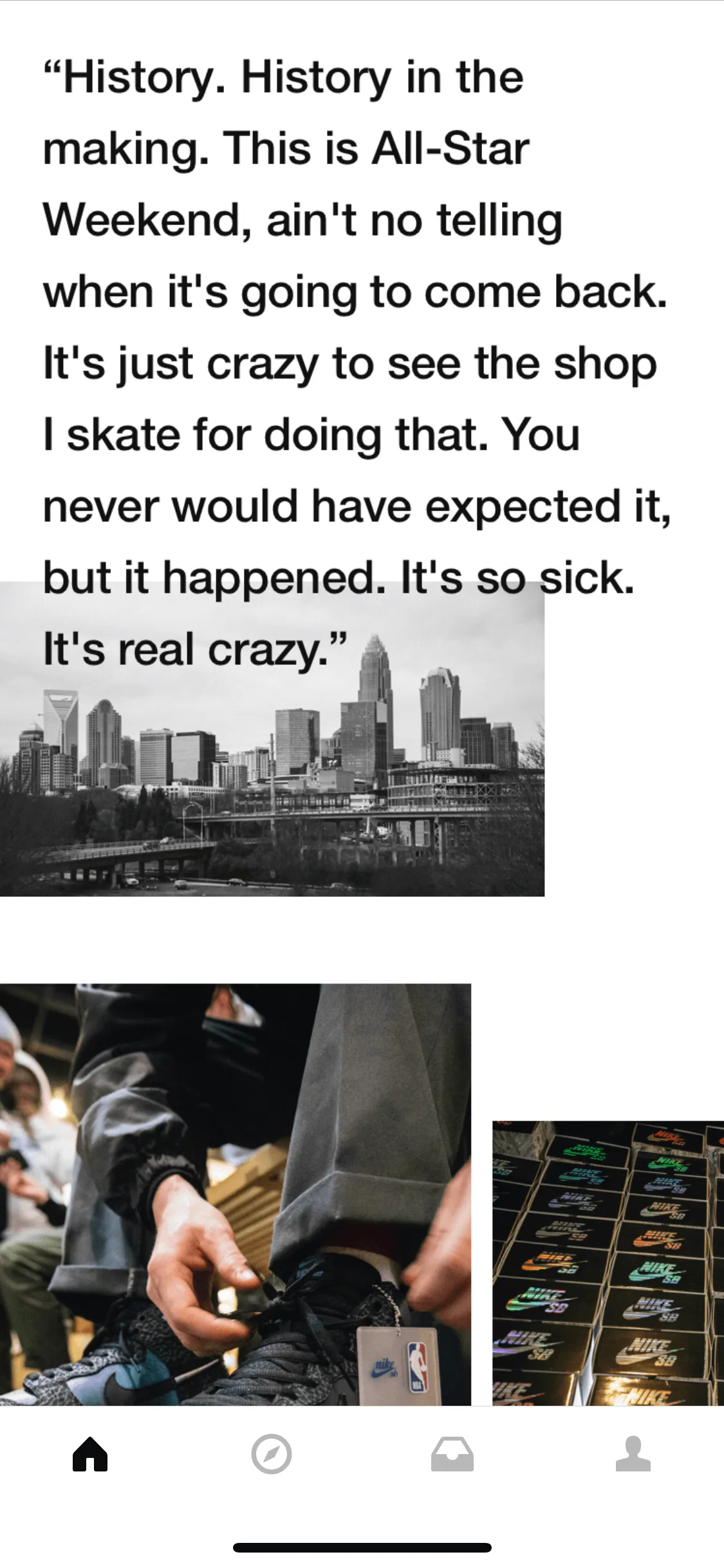 I'm obsessed with the Nike SNKRs app. It has a great blend of editorial, mixed with a dope shopping experience. Robinhood is a super sleek and well-designed product, with an excellent brand design.
Design tools have leveled up over the past couple of years. Figma and Webflow are wonderfully designed tools (with superb design teams) that have allowed me to collaborate, design and build all of the things more smoothly.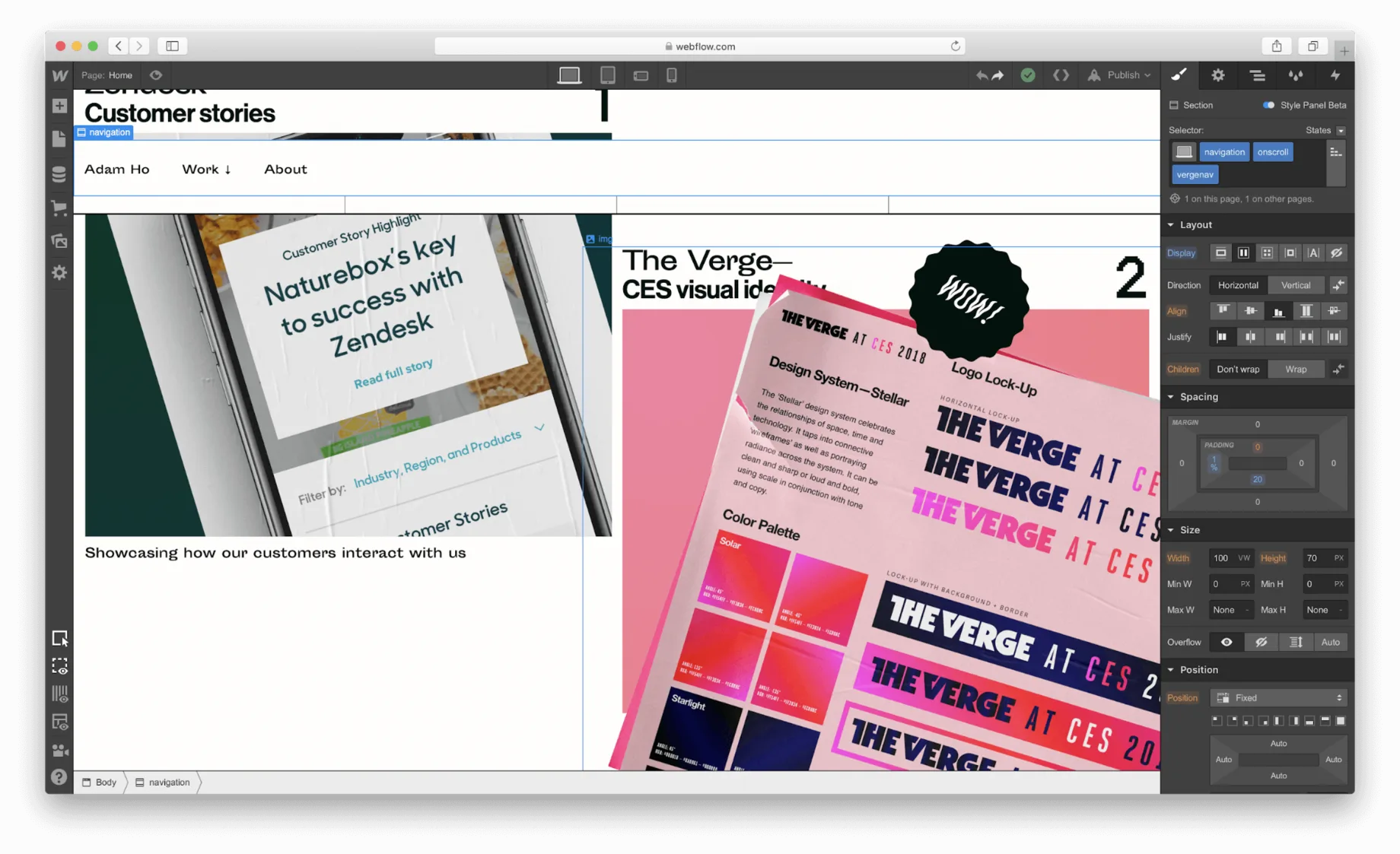 What pieces of work are you most proud of?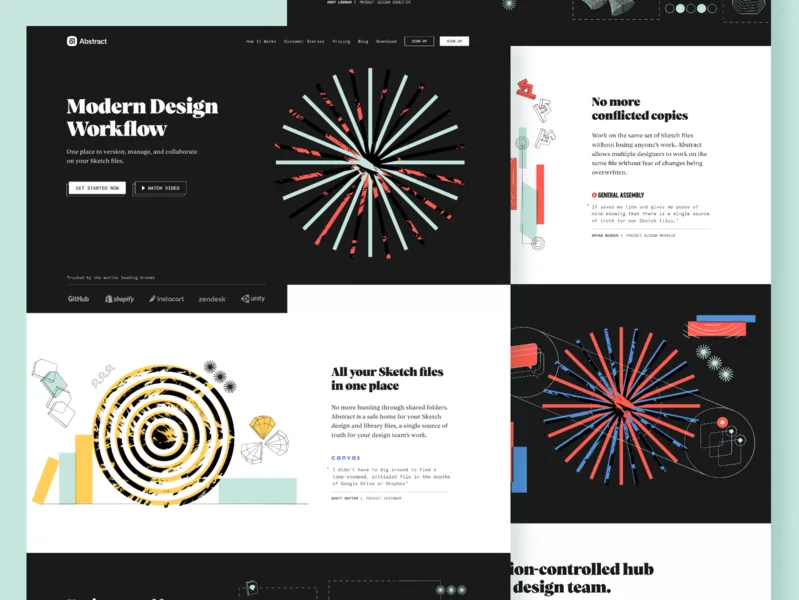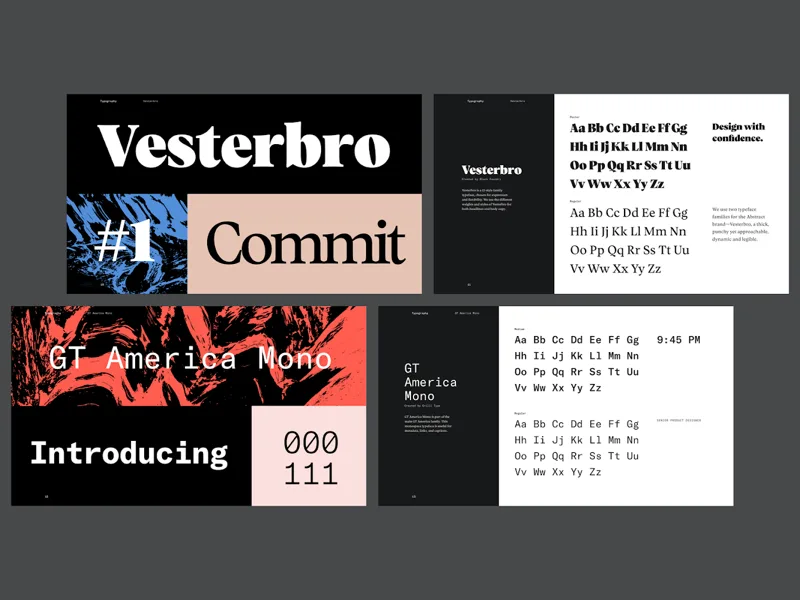 Abstract was a dream project—I basically designed for designers. I worked on the brand identity and web design with Devin Jacoviello. It's exciting to see the amazing designers at Abstract take the identity and design even further.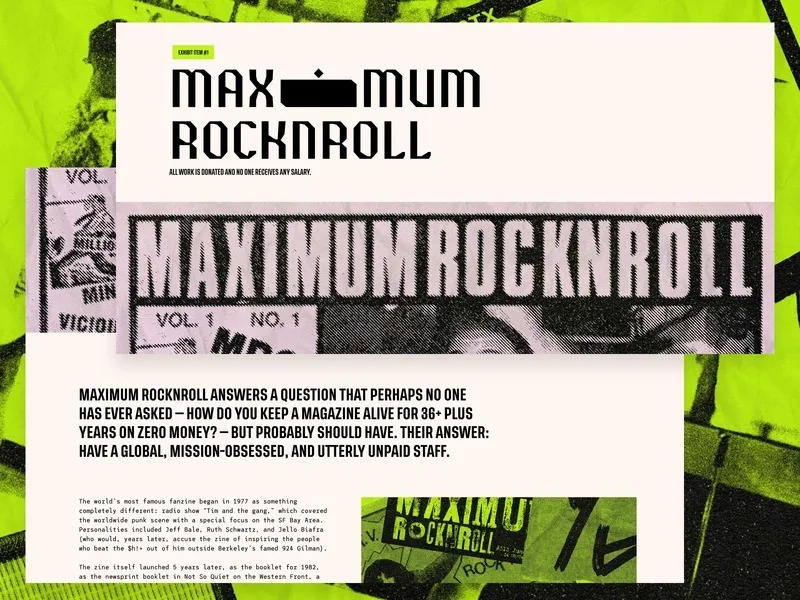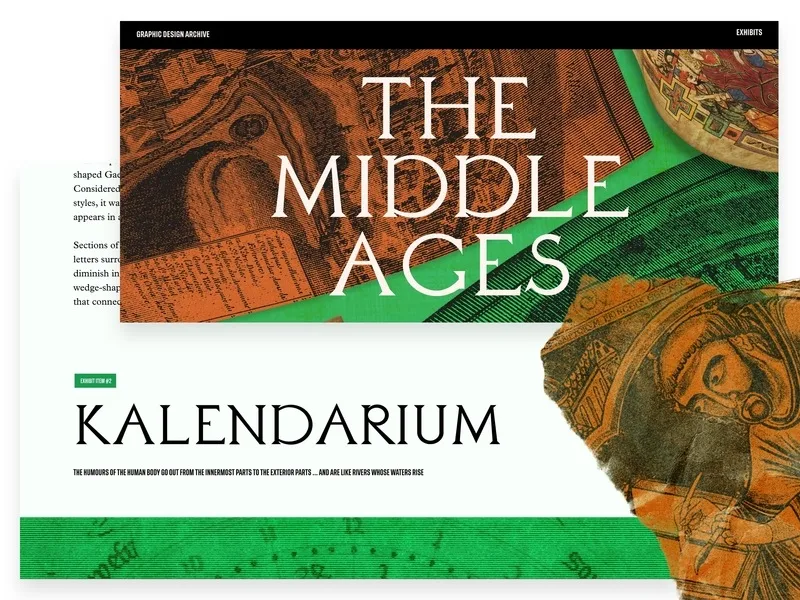 I worked on Graphic Design Archive with Webflow, and it was an amazing journey to go deep into learning the ins and outs of the program. Creating a separate art direction and visual story for the different pages was super challenging, but rewarding to apply different typefaces and textures to each page.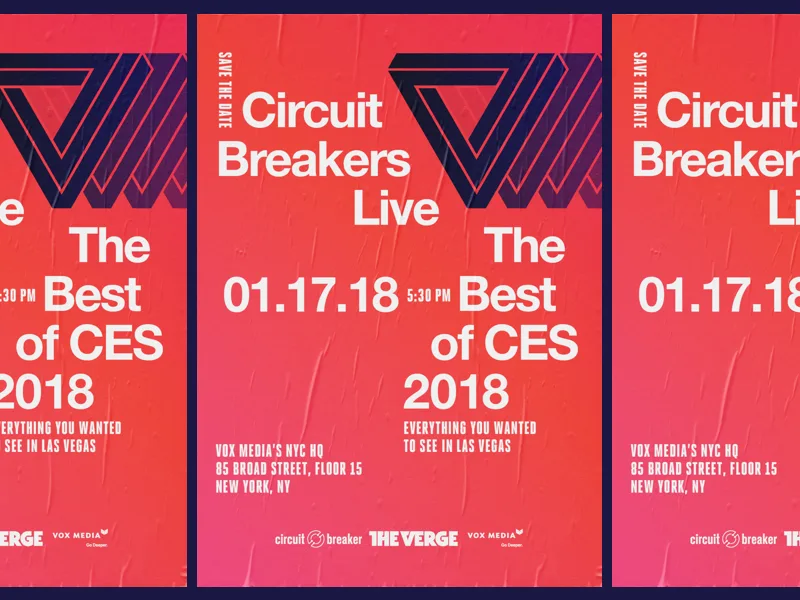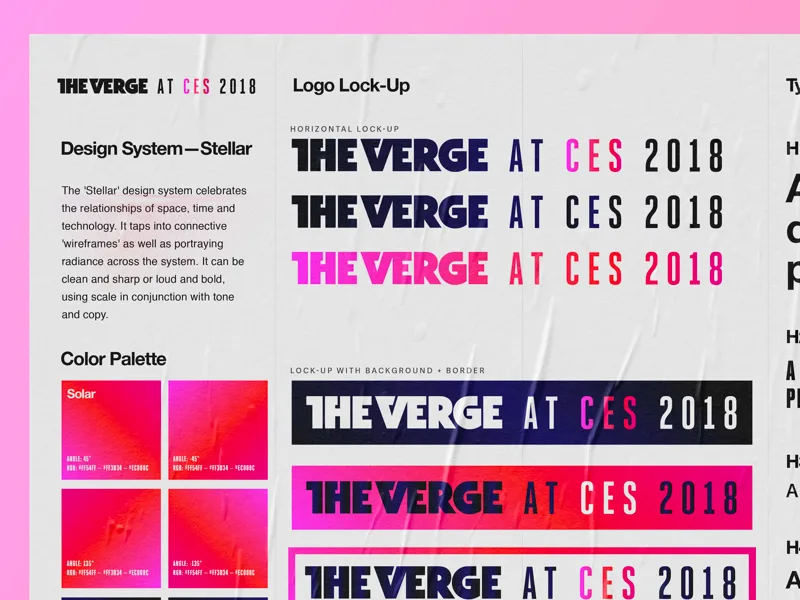 Working with The Verge was also a blast. Alex Medina is a legend and an amazing creative—it was a dream to work with him.
What design challenges do you face at your company?
At Zendesk, our Creative team continues to grow. With the insane speed of growth of the company, we're always trying to improve and scale our processes so we can all work better together.
Some of the biggest challenges we face are communication and process. We're all dedicated to doing our best work and supporting each other, but many things tend to get lost in translation. (It happens). Thankfully, we have an amazing leadership team who work on these demanding, large-scale organizational tasks.
What music do you listen to whilst designing?
Any advice for ambitious designers?
Don't be afraid to explore, especially any ideas you have. Whether it's your design or illustration style, picking up a new trade, or hobby—keep exploring.
Hang on tight to your friends and peers who are in similar career stages as yourself. Be each other's support system—vent, share, and confide in each other. It'll help you all grow together.
Anything you want to promote or plug?
Look out for my work on my Dribbble (dribbble.com/adamho), my website (adamho.com), and my ramblings on Twitter (https://twitter.com/omgadamho).
Update: Adam recently left Zendesk to take a couple months off to freelance before moving onto the next opportunity.