What led you into design?
My first contact with digital design was at the age of thirteen when I read an article from a PC Magazine about how to build websites with Microsoft FrontPage. Despite that, I always had a fascination with computers and the internet. This was the first time I considered the possibility of creating something from scratch, and having the chance to share it to the world was something that blew my mind.
My first projects happened while I attended school, where I learned how to build web pages on an ancient Pentium III with a 500 ghz processor. I soon realized that what I really loved about my hobby was the ability to create things that people can use and enjoy. Thanks to an old friend, I learned the fundamentals of Photoshop 7– brushes, layers, textures, and filters, and it was like a one way ticket with no return.
Both of my parents are accountants, so I didn't grow up in a creative environment. Everything that I learned about design were thanks to tutorials, forums, and articles from the internet. After high school, I decided to study Advertisement where I learned art direction, photography, social psychology and the basics of interaction design. During my studies, I got an internship at a digital agency in Miami with offices in my city, and there, I learned ActionScript and how to animate digital ads with Adobe Flash.
During my last years of college, I discovered that I wanted to blend my creativity and communication skills with digital products. I decided to quit my internship and accept an offer from a professor at my university to join his startup. Ever since then, I help tech companies and established organizations design digital solutions based on a human-centered approach.
It was quite a journey, but looking back now, I'm really impressed with how relevant UX/UI design has become for the tech industry. Back then, it was a niche topic. But today, there is a massive community, and you can find high-quality content for free and even university careers focused on User Experience design.
What does a typical day look like?
I usually wake up at 8:30 am and start my day with a 15 minutes meditation. I like to block the first hour of the morning for myself, which means preparing breakfast, read a book and make a to-do list of my day. I try to avoid any external stimuli like emails, social media and news before 10 am which is when I start working.
The rest of the day is usually a combination of design, planning, strategy and 1:1 meetings. Working for startups means that everything is changing and evolving all the time, so you have to be prepared to adapt quickly while not losing focus on what matters to move forward.
After work, I usually go to training, work on my educational startup or spend time with my friends.
What's your workstation setup?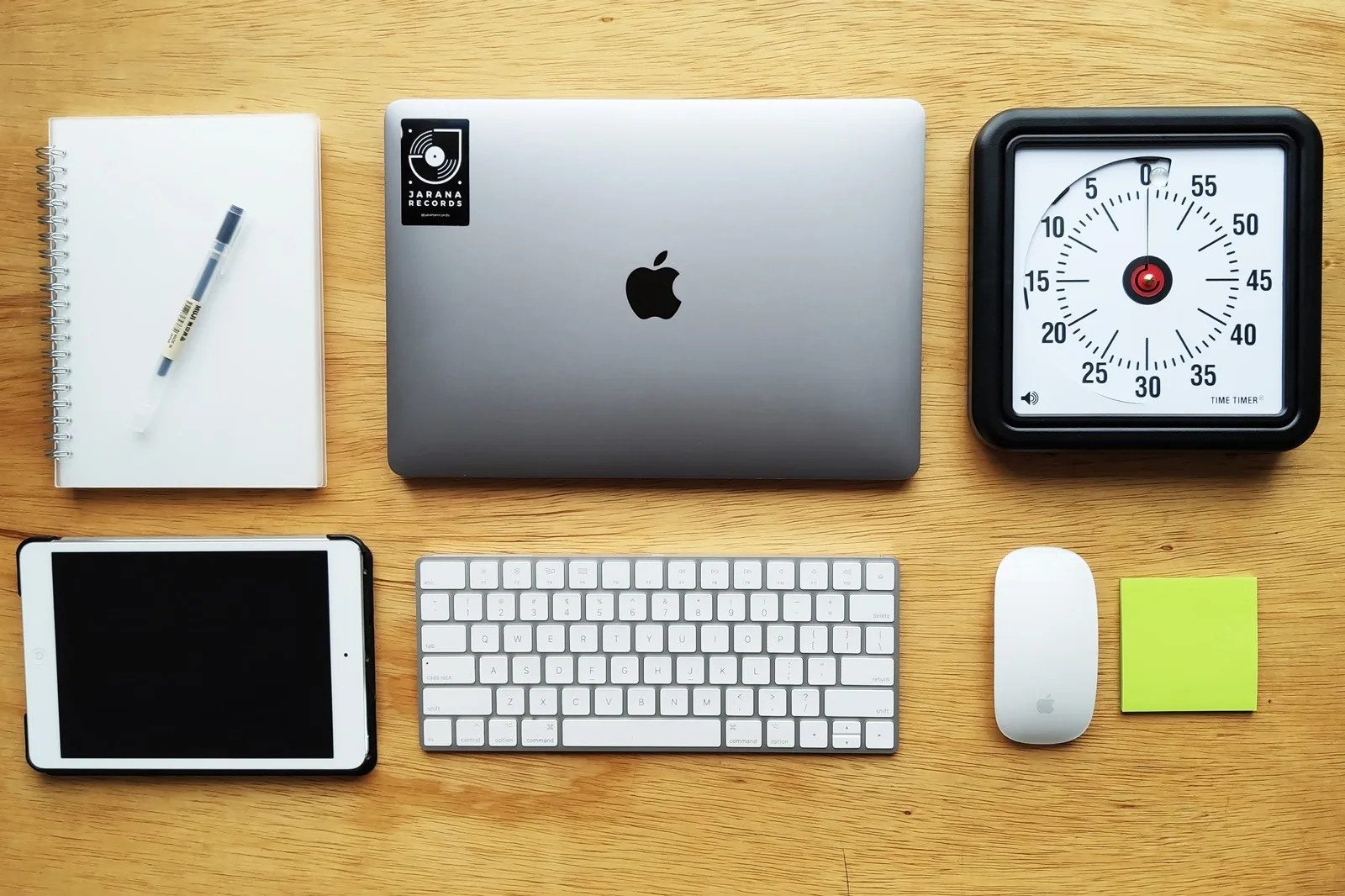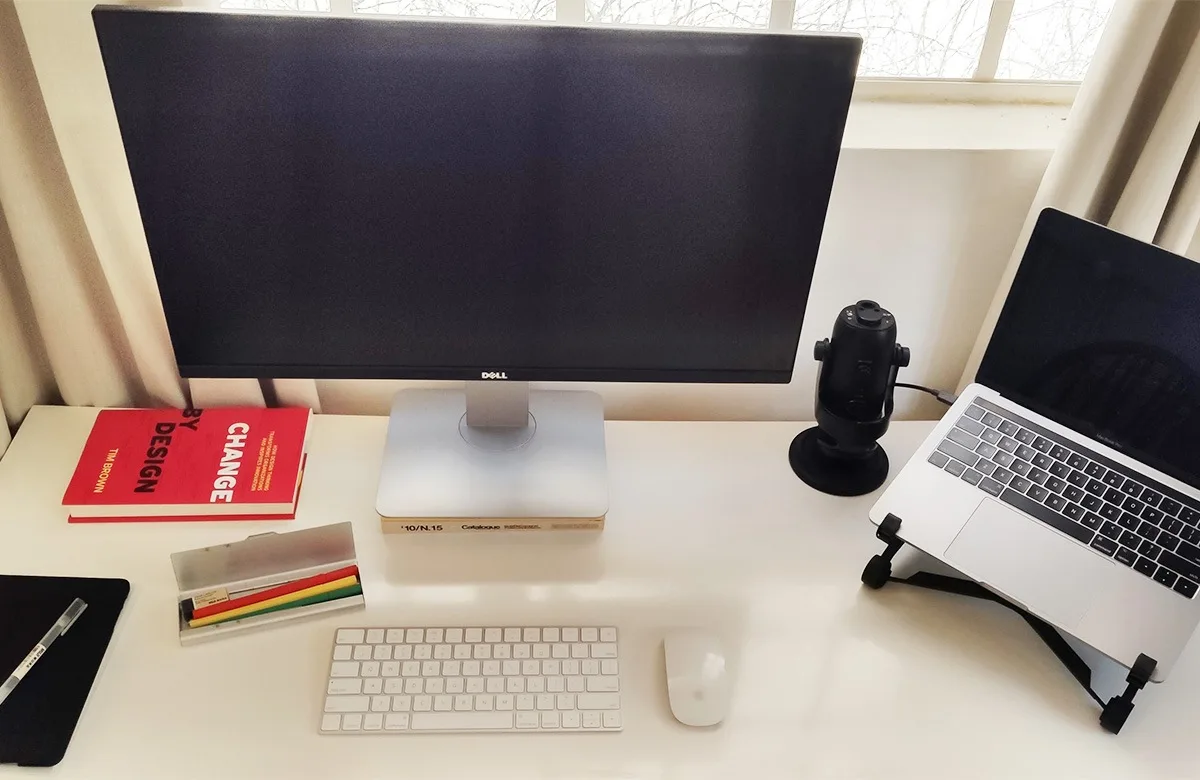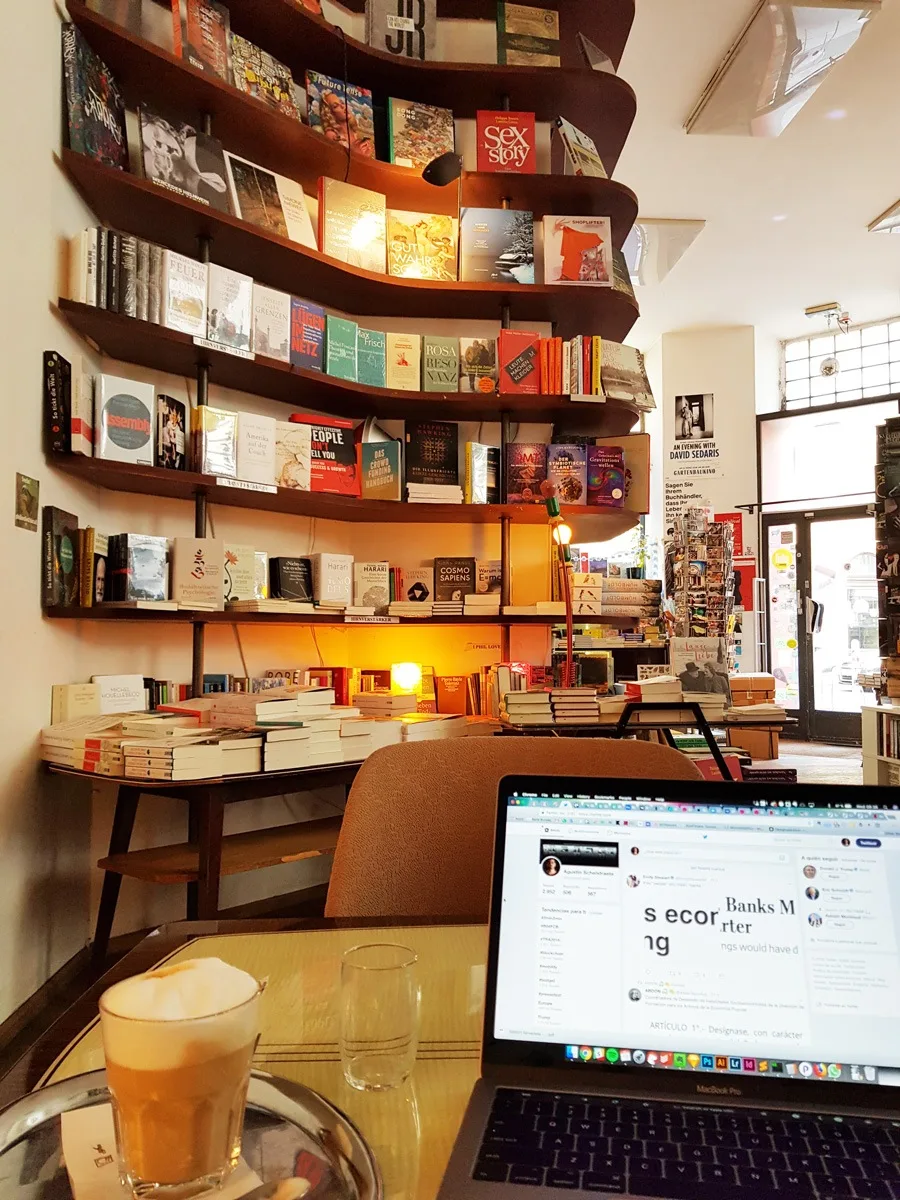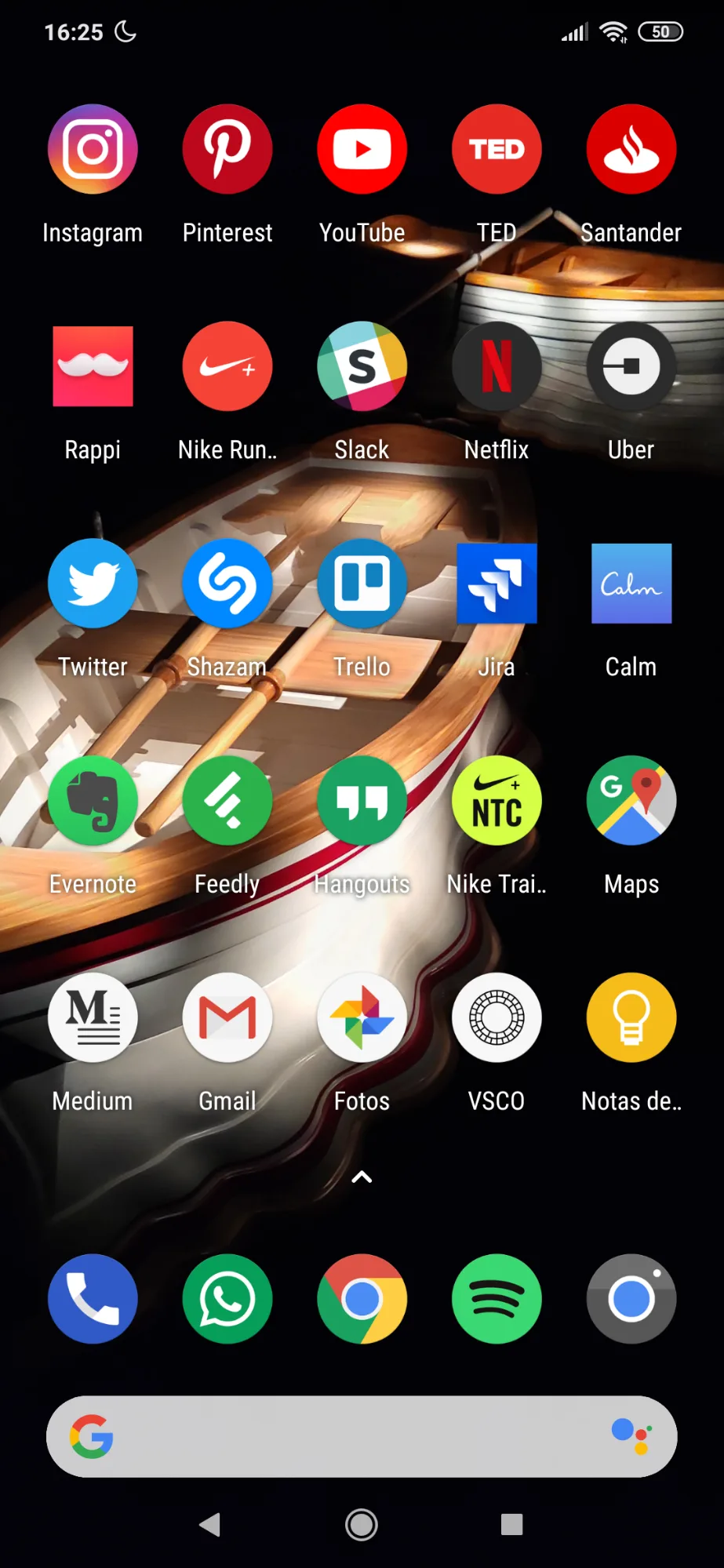 Where do you go to get inspired?
I usually get inspired by physical products, especially with objects that have small details that make a big difference in the experience. This inspiration is not only limited by new devices like Google Home, Apple Watch or an iPad, but goes all the way back to iconic designs by Dieter Rams, Charles Eames, and Naoto Fukasawa.
Another source of great inspiration for me are books. They enable me to adopt new ways of thinking about how to approach a new challenge or build new concepts when faced with a design challenge.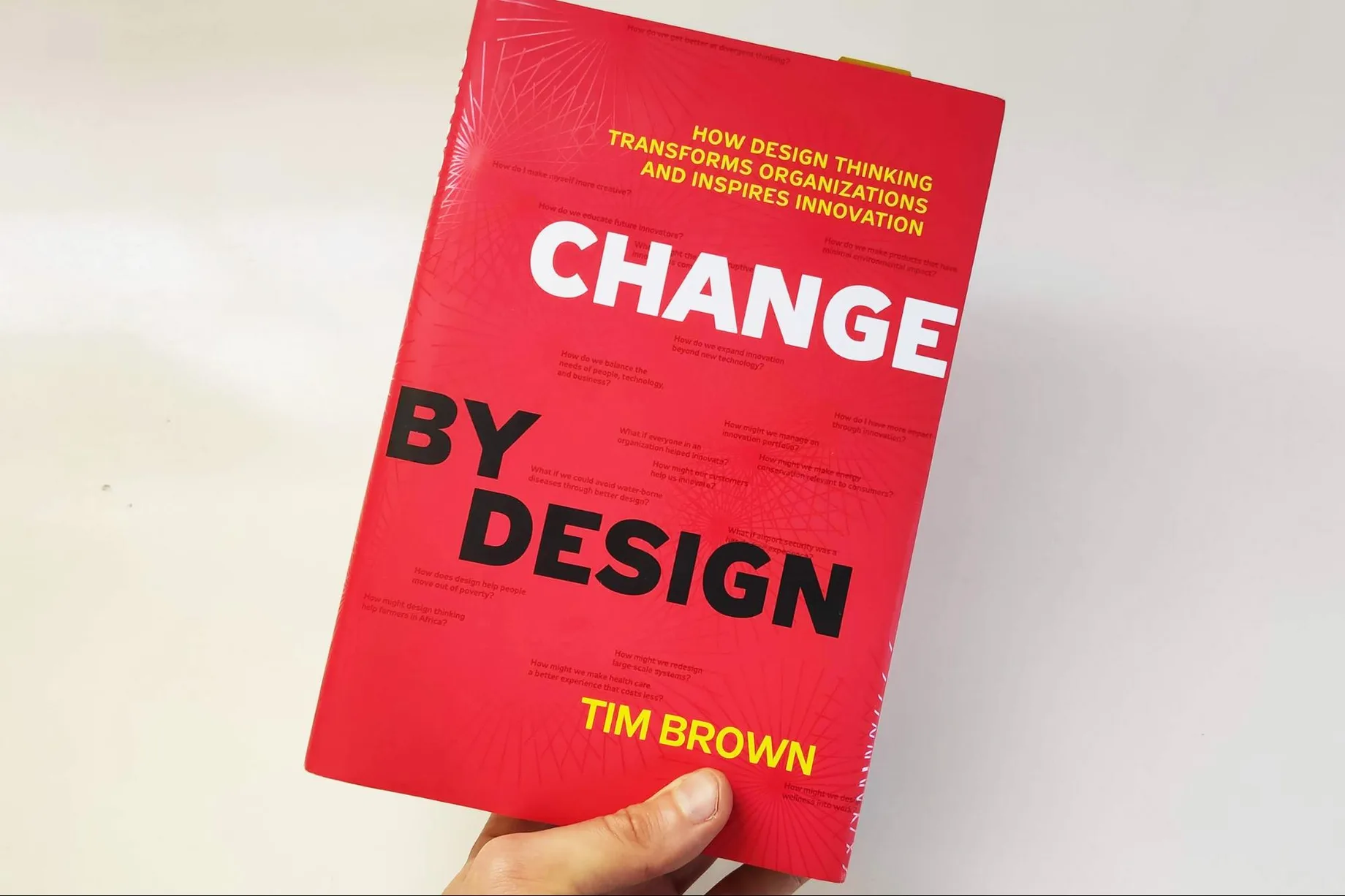 Finally, I get very inspired by documentary films about people that embrace creativity from other industries. Series like Chef's Table and Abstract or movies like Objectified and The Salt of the Earth made a great impact on the way I approach my work.
While I look for inspiration on these sources, I must confess that great ideas come when I'm not thinking about finding a solution, which usually happens when I'm walking on the street, taking a shower or sleeping.
What product have you recently seen that made you think this is great design?
I'm a big lover of interior design, so I'm constantly looking for minimal and appealing objects or furniture for my house. Recently, I stumbled upon an Argentinian brand called Colbo that designed this beautiful set of plates and dinnerware sets.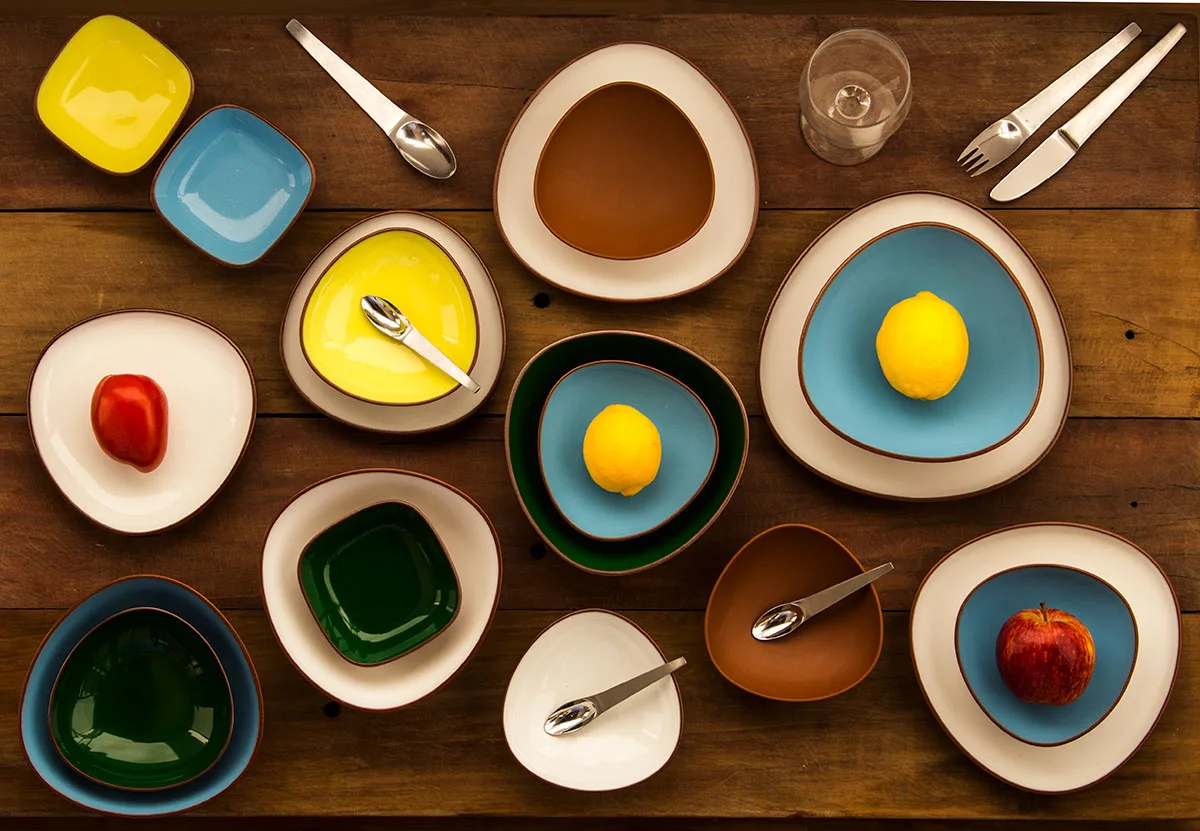 What I love about these objects is that they represent the way I see design. They are simple, meaningful products that you will enjoy using in your daily routine, and they make a difference in the way you approach your everyday routine.
I also love products that takes the best of design and technology to mix them in a harmonious and significant way, taking the experience of something so simple to another level. One of the best examples of this is Tesla. They were able to build an intelligent, sustainable and well-detailed car without compromising design.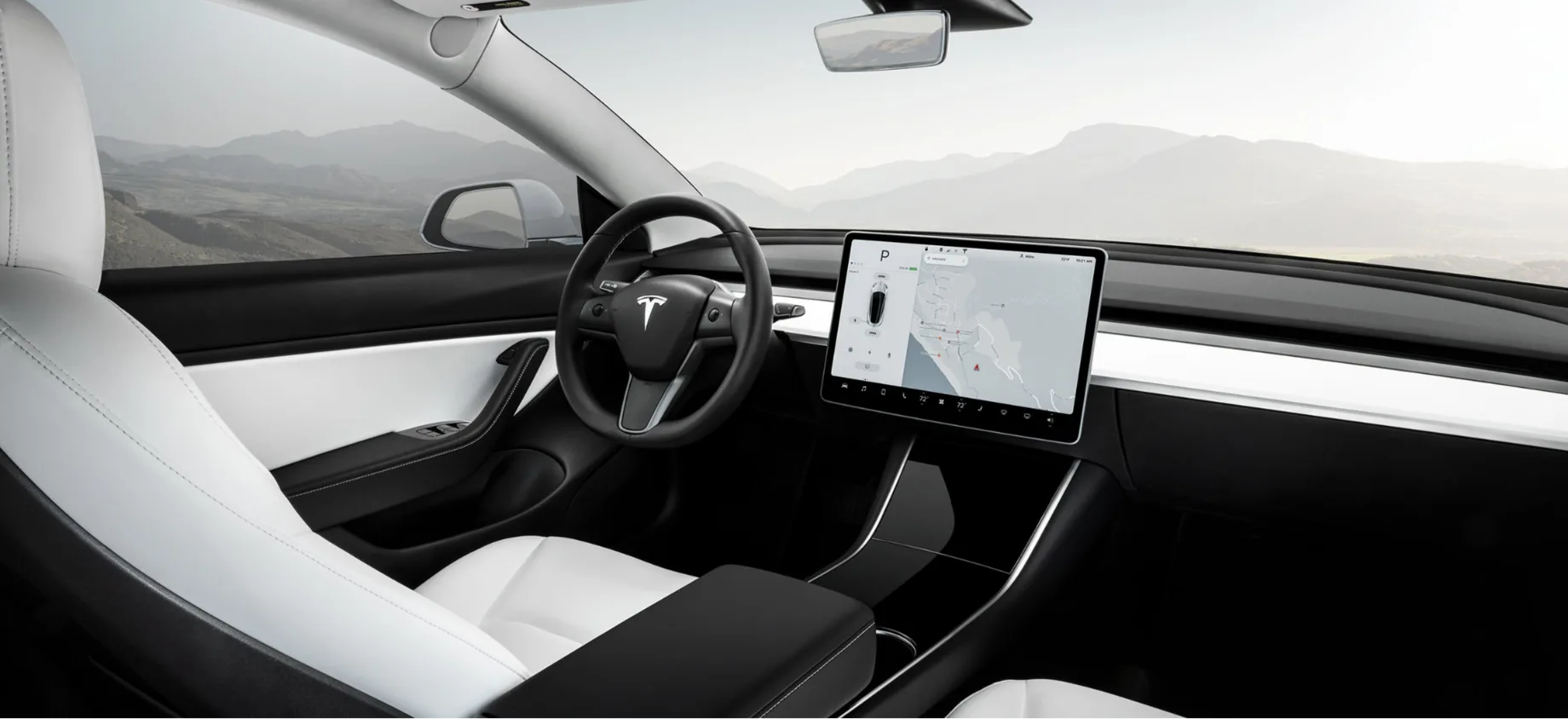 And finally MUJI's products. I visited this store on my last trip to San Francisco and I really like how this Japanese company was able to manufacture well-designed and minimalist objects since 1980 without compromising their vision and three core principles: selection of materials, streamlining of processes and simplification of packages.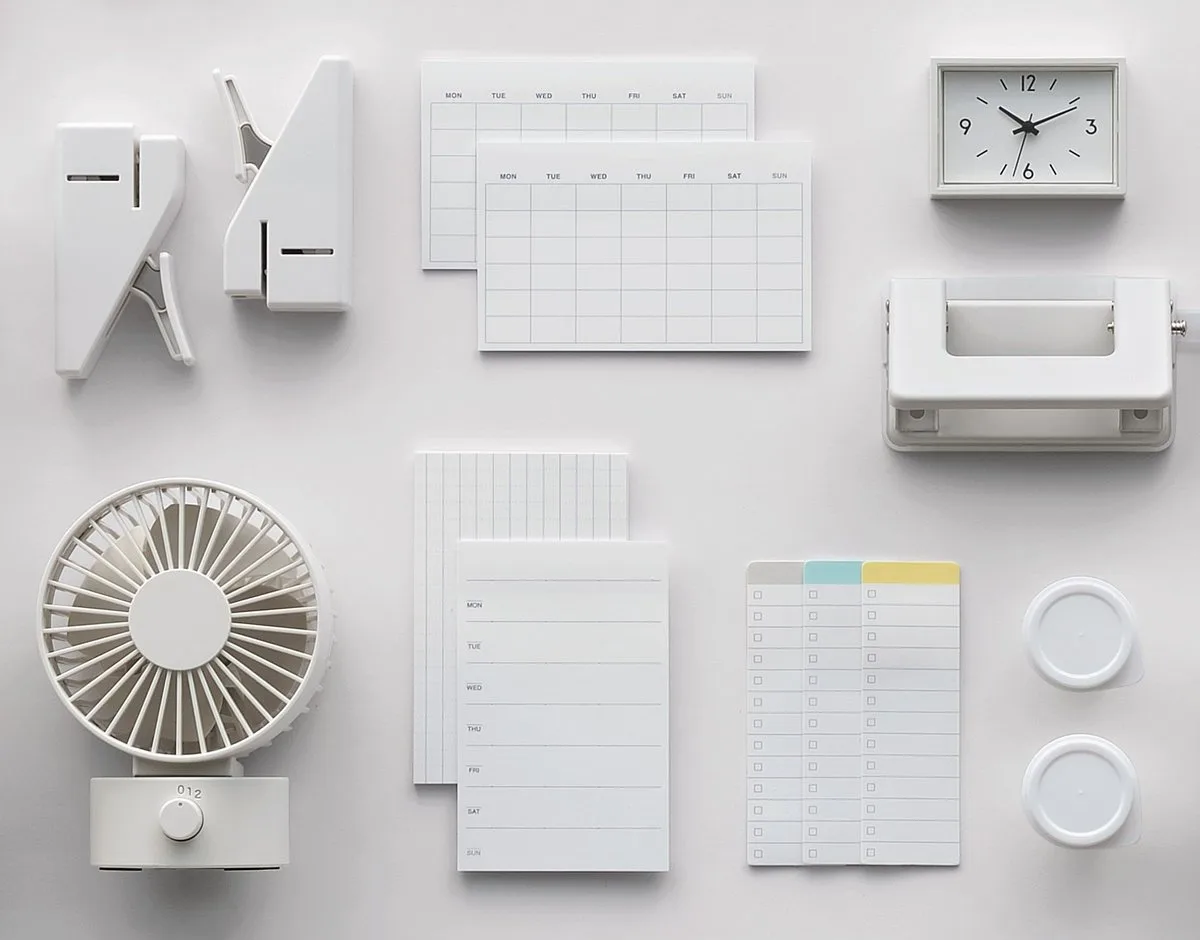 What pieces of work are you most proud of?
I recently worked on the UX design for the revamping of a news portal with a big commitment to bring clear and honest information to their audience. I wanted to be sure that the new website was taking care of this purpose so at the beginning of the project I ran collaborative workshops with the team, interviewed stakeholders to clarify the vision and goals of the company and designed hi-fi wireframes to finally test with real users in order to iterate fast and validate our solution better.
I'm really proud of the result we accomplished with the team and confident that it's going to make a big impact on their users once the website is launch.
I'm also proud of what we are accomplishing with Shiftseven, my educational organization where we design and give transformative learning experiences that enables growth for professionals and for companies from Argentina.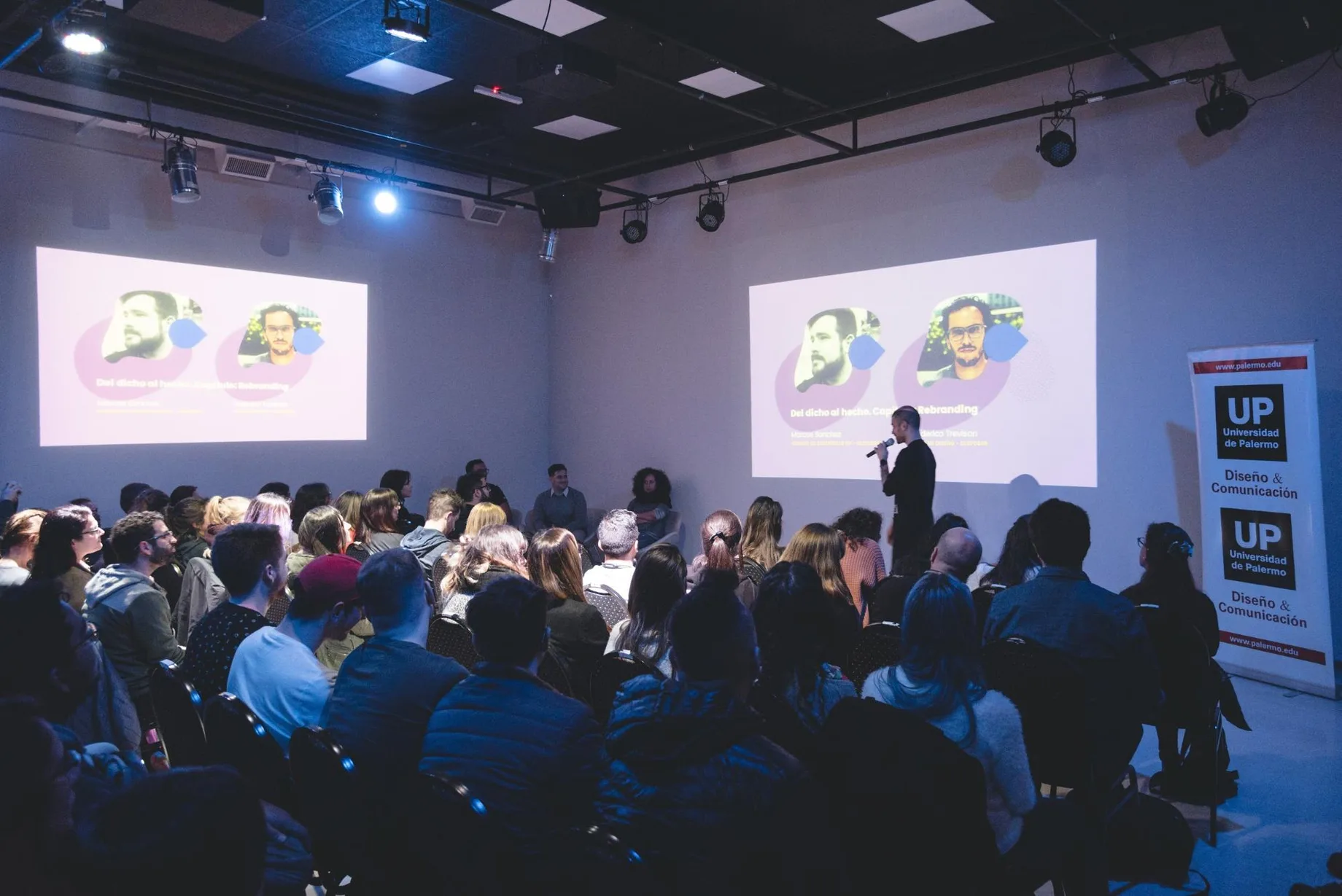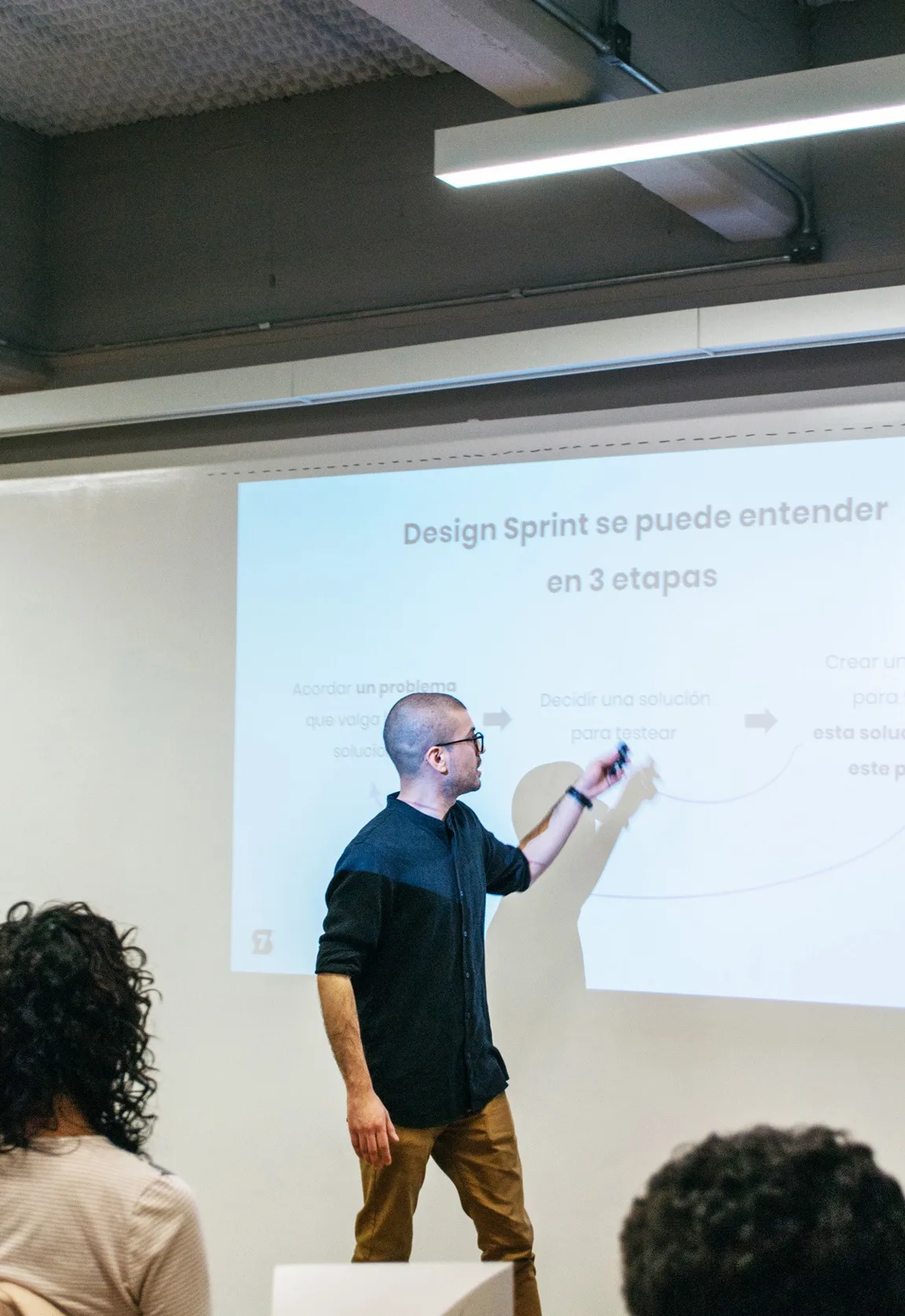 On the design side, I find hard to answer this question because I've worked on so many exciting projects across my career that it's hard to take one. However, I will always have a special place in my heart for one project I created with my former studio that unfortunately didn't see the world: Bluesmart's online store.
Bluesmart was a global travel technology company that built and produced IoT travel products. In 2017, I helped the brand design and develop a new e-commerce experience for the launch of their new Series 2 products.
One year later, the startup announced they would be shutting down operations due to a ban by major US airlines on smart luggage with non-removable batteries and because of this, the website couldn't be launched.
What design challenges do you face at your company?
One of the biggest challenges I'm currently facing as an independent product designer but at the same time I found very exciting is the ability to really understand the business and industry of each client I work with. I found very difficult to do my job if I don't spend time learning about the business challenges of the company and their customers. Fortunately, I discovered that running workshops with the team before starting any project is an amazing exercise to gather valuable information and empathize with any company.
Also, working remotely with companies around the world means I have to make an extra work on communication and organization. Prepare the room before a meeting, run an onboarding session to introduce a new collaborative tool before running a workshop, check that internet is working well to avoid glitches and be as clear as possible with reporting progress are just a few.
What music do you listen to whilst designing?
Any advice for ambitious designers?
Embrace constraints. Understanding the context of your product or service helps you build significant solutions to your users by perfecting those limitations. You don't need the perfect tool or the perfect place to create something meaningful.
Also be strategic and ask relevant questions to help your team or client move the business forward. Defy your opinions to be a better designer and human, and be honest with your decisions because everything you make will have an impact on someone's life. But don't take it personally, this is all about continued learning.
If you have the privilege to work in a career that you love, help someone who is seeking the same goal by sharing your experience, connect them with people that might have an impact on their career path, or just let them know that with hard work and resilience, everything is possible. Be grateful and empower others.
And finally, be kind and humble. Surround yourself with people that are better than you, they will help push you outside of your comfort zone. Do the best you can.
Anything you want to promote or plug?
I'm most active on Instagram and sometimes on Twitter. If you have any questions or wanna share your experiences don't hesitate to contact me :)