What led you into design?
After school and college, I was still at a loose end with what I wanted to do. I enjoyed art and environmental science but couldn't see an obvious career path within each that was for me. So, I decided to try doing a one-year Art & Design Foundation course that a few older friends had recommended — to explore different creative disciplines further. The course turned out to be one of the best years of my life. Where every day I was learning about photography, art, drawing, textile design, product design, graphic design, and illustration. I had a great tutor who got me fired up on the graphic design side of things and helped me get a portfolio together to apply for a degree course.
I then somehow managed to get a place to study graphic design at Falmouth College of Art. I really wanted to do my degree by the sea and the course had such a good reputation it was a no brainer to try and get in there. The campus is set within a sub-tropical garden and only five minutes walk from a beautiful beach.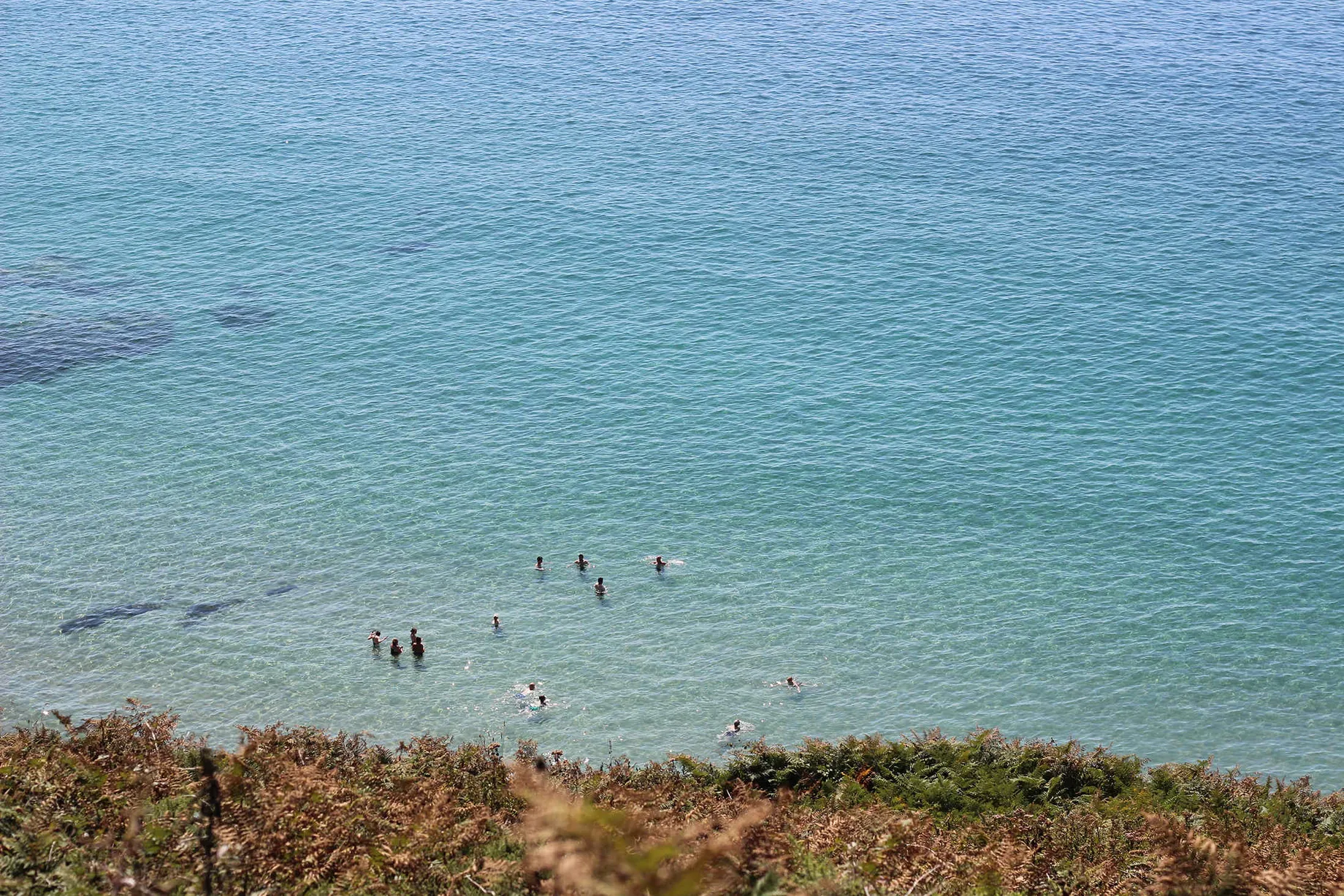 It was during my degree course when I started to properly understand what graphic design actually was, and fully found my passion for it. I learned about the process, problem-solving and the power of great ideas. From gaining my degree I was able to land my first role as a junior designer and my career has gone on from there really.
What does a typical day look like?
On a good day (when I don't snooze my alarm for too long) I pop the kettle on around 6:45am, have a cup of tea and listen to a bit of Radio 4 or 6 for 15 minutes. Then cycle over to the pool to do a few lengths. I'll come back to the house and eat breakfast (obsessed with overnight oats right now) and cycle back down the road to the studio for 9am.
First thing at work I'll probably do is a tea round for the people who sit next to me. Fire up the mac and check my emails and Slack to see what's needed to be worked on first. At Home, I'm working on a big variety of things at the moment so it changes from day to day. Sometimes I can be coming up with a campaign hook, a website design, a digital product, or developing a brand identity. I enjoy having variety in the projects we get to do.
I tend to work through till around 1pm, where I'll either cycle home for lunch and hangout with my cats or sit down and eat with everyone at work. At our office once a week every Wednesday two people from the team cook a big two-course meal for everyone from scratch. All 30+ of us sit down together and eat. There's a really high standard — so it's always exciting to see what people have made each week.
In-between work in the afternoon I'll usually try and make time to look on a few blogs and Pinterest for some inspiration, read an issue of Eye Magazine, Creative Review or any design books if I get a spare 5–10 minutes.
Evenings are usually spent cooking a meal from scratch with my wife. We're really into the cookbook Green Roasting Tin at the moment by Rukmini Iyer. Or trying new recipes out from one of the many cookbooks she's got into buying. From time-to-time, I'll do a bit of freelance work afterwards in the evenings afterwards.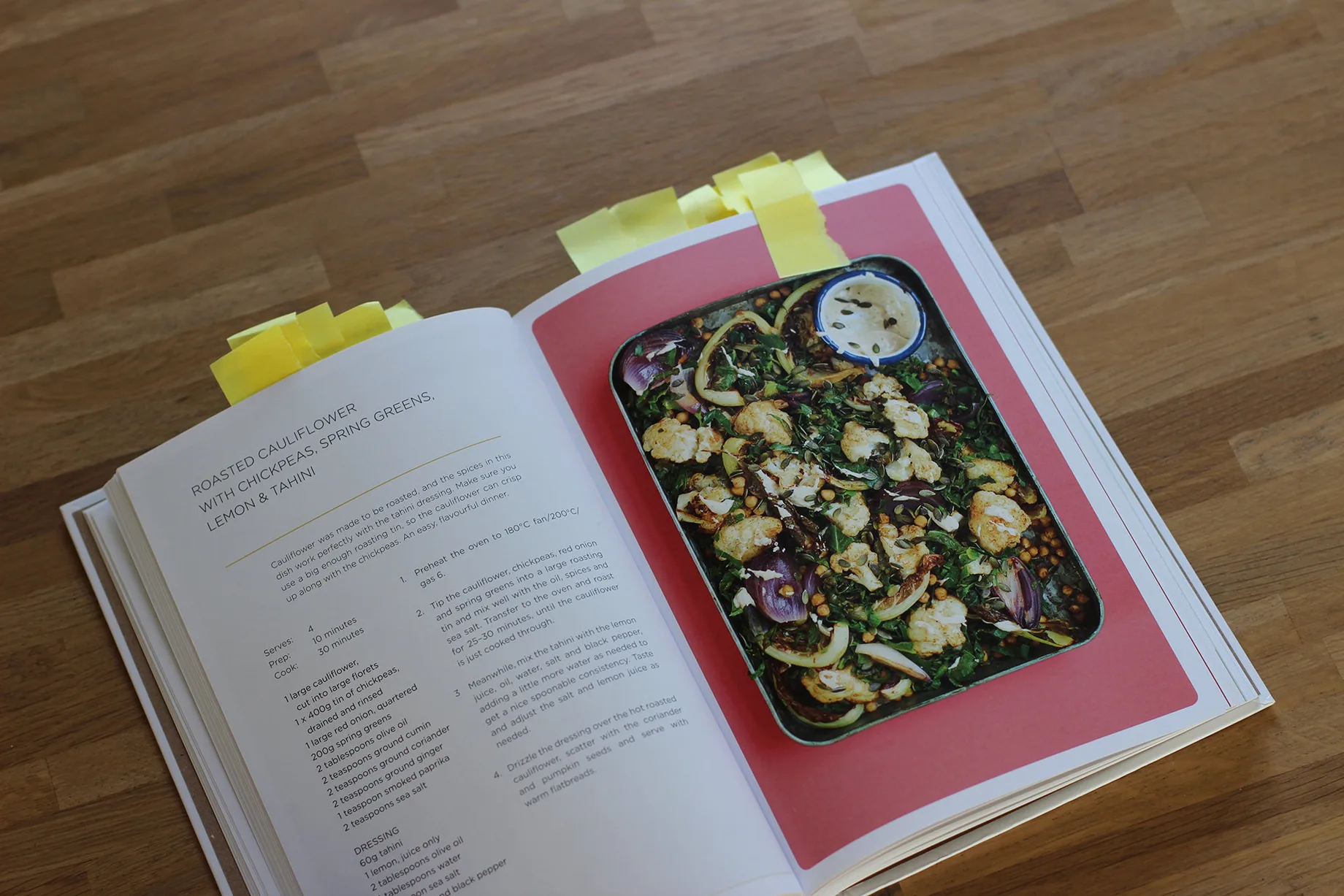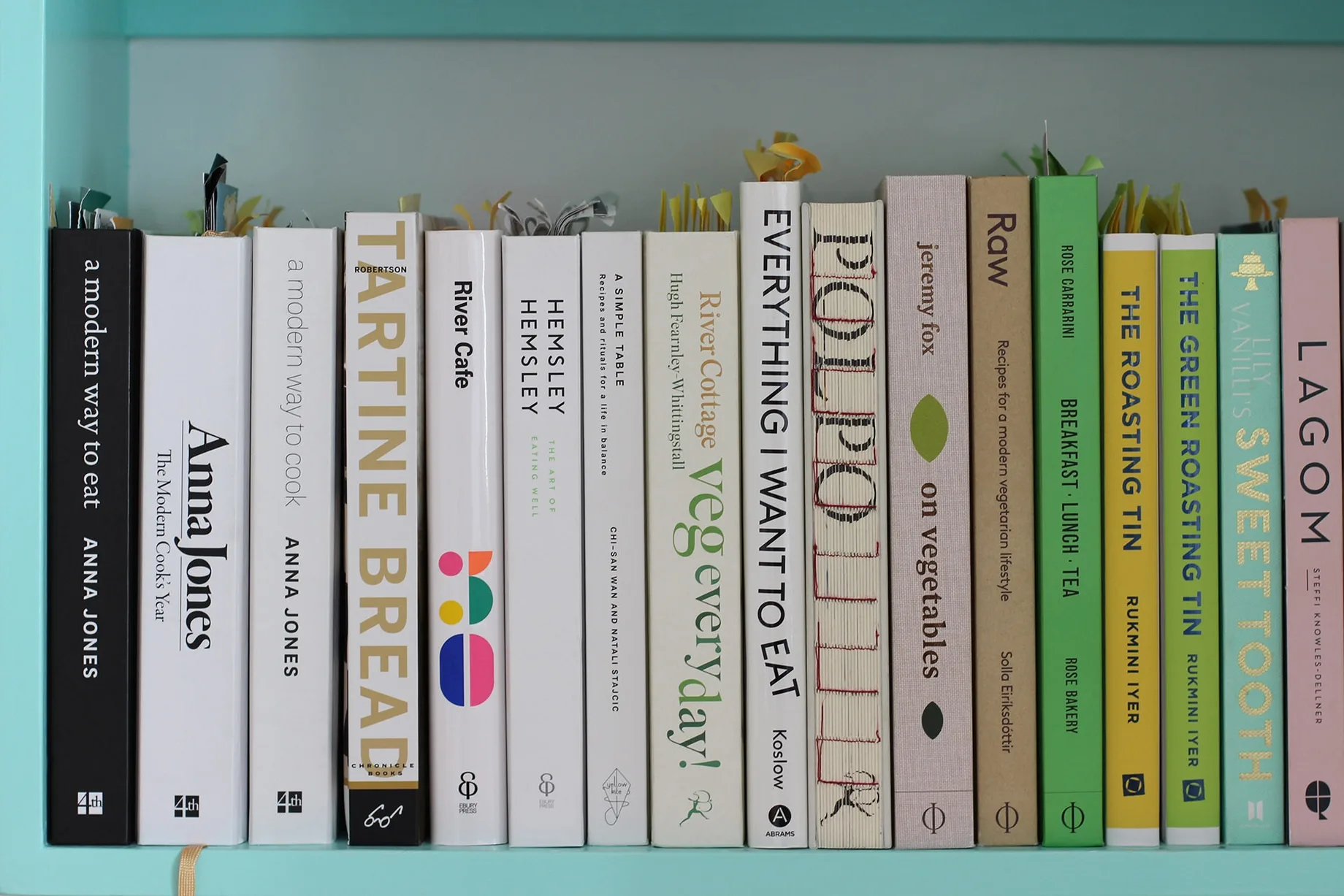 I'm also pretty into bouldering, so sometimes after work, I'll go to the climbing wall with friends to try a few routes. It's a great way of doing some exercise and having fun with it. Climbing also helps me switch off after a day in front of the computer.
What's your workstation setup?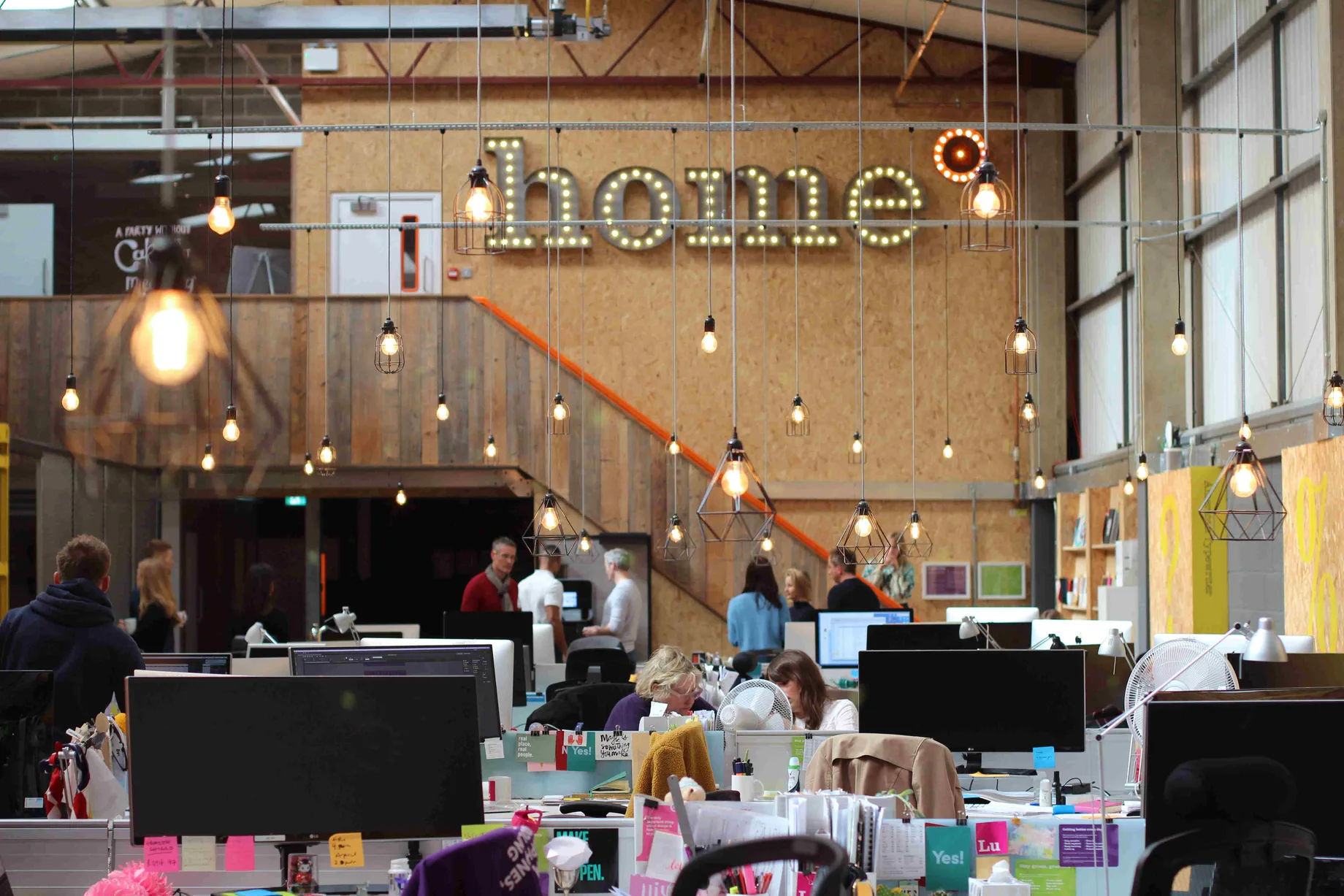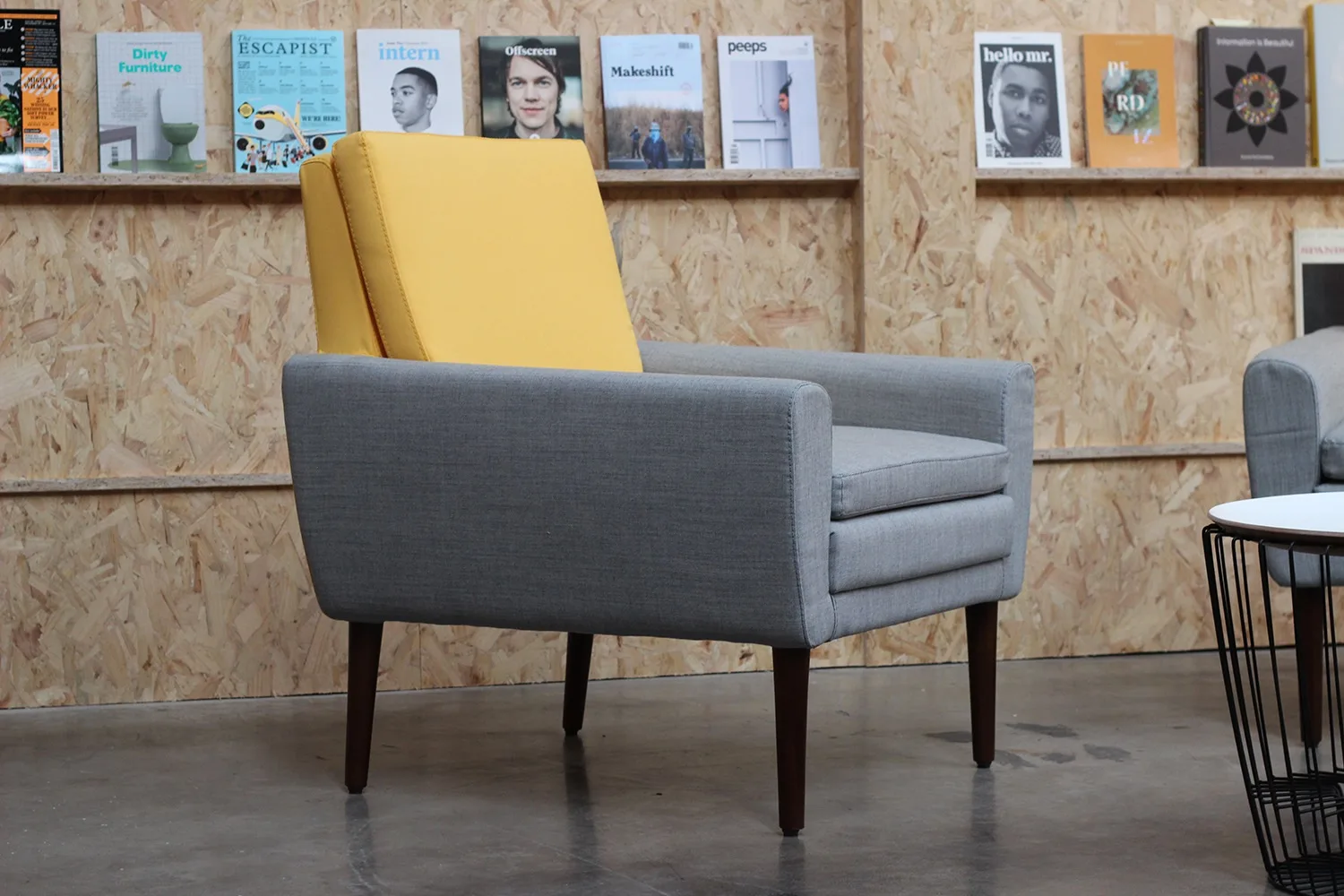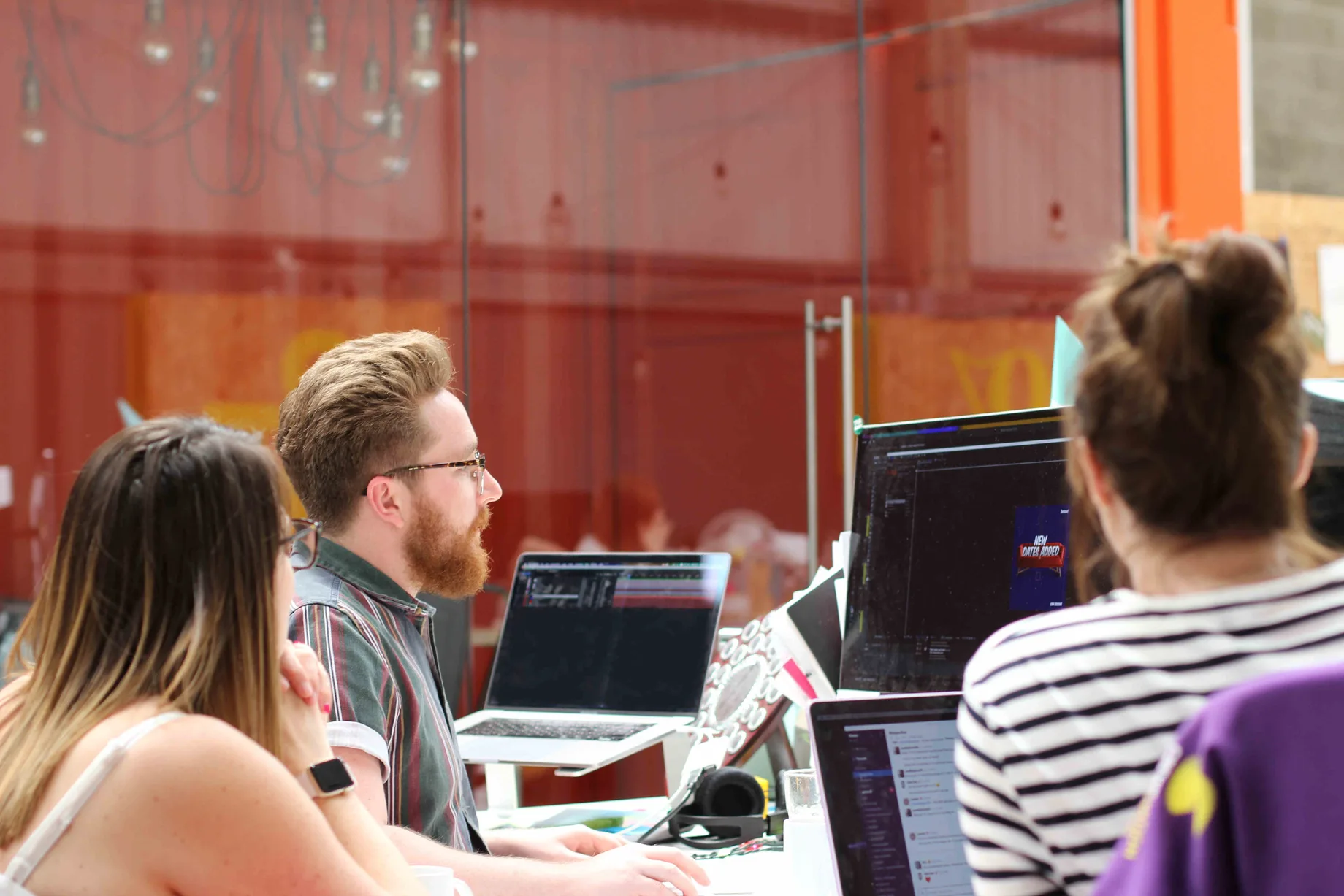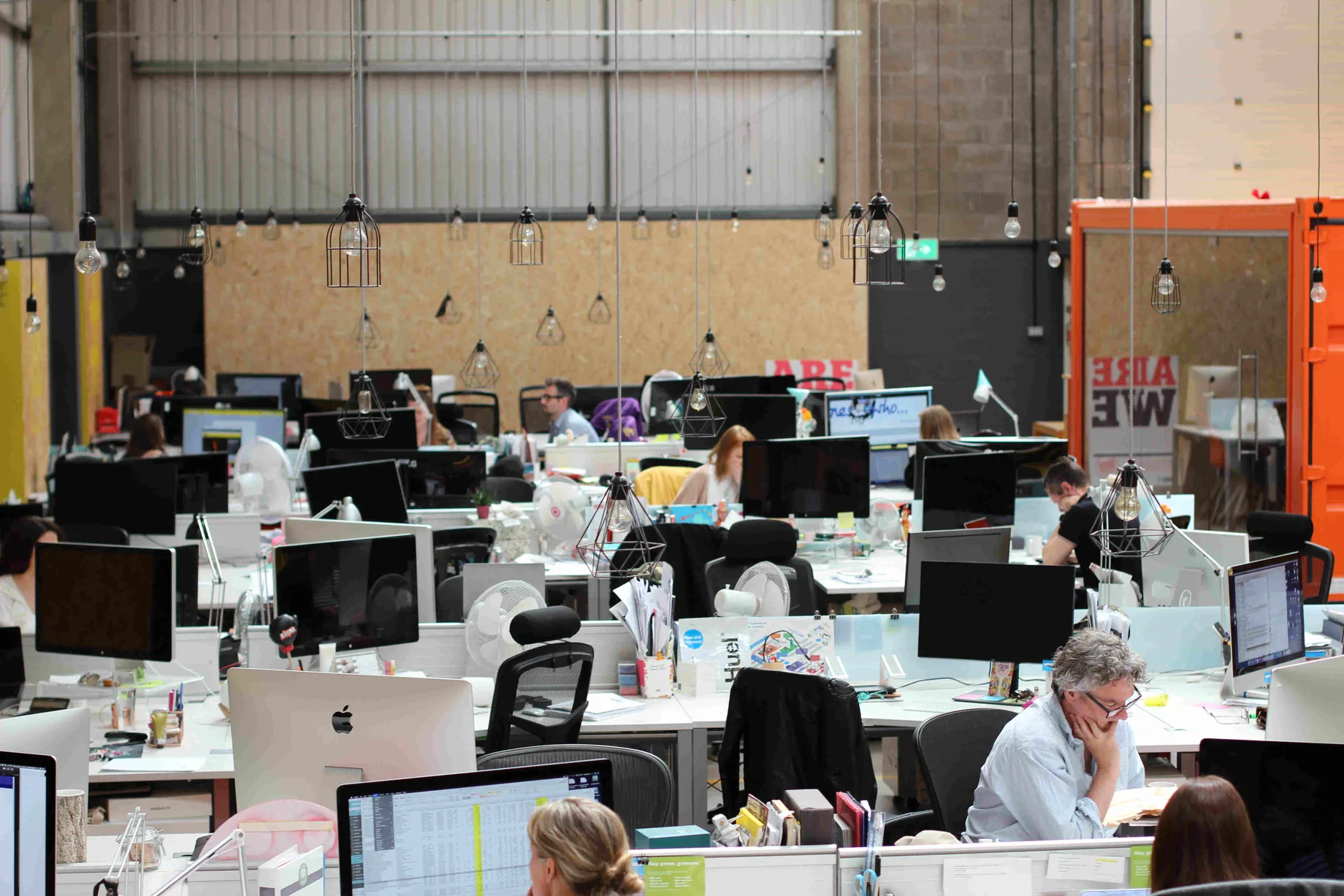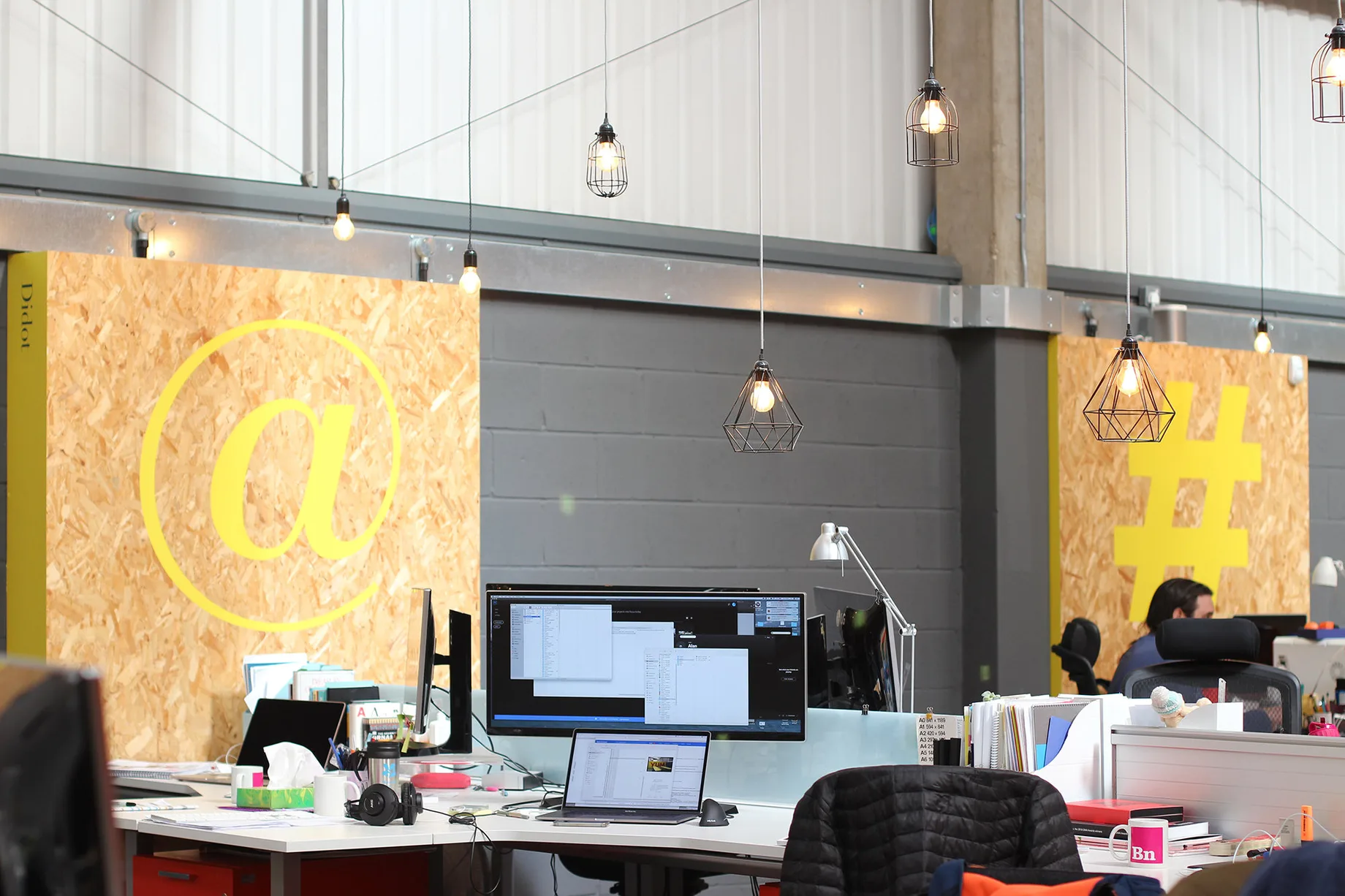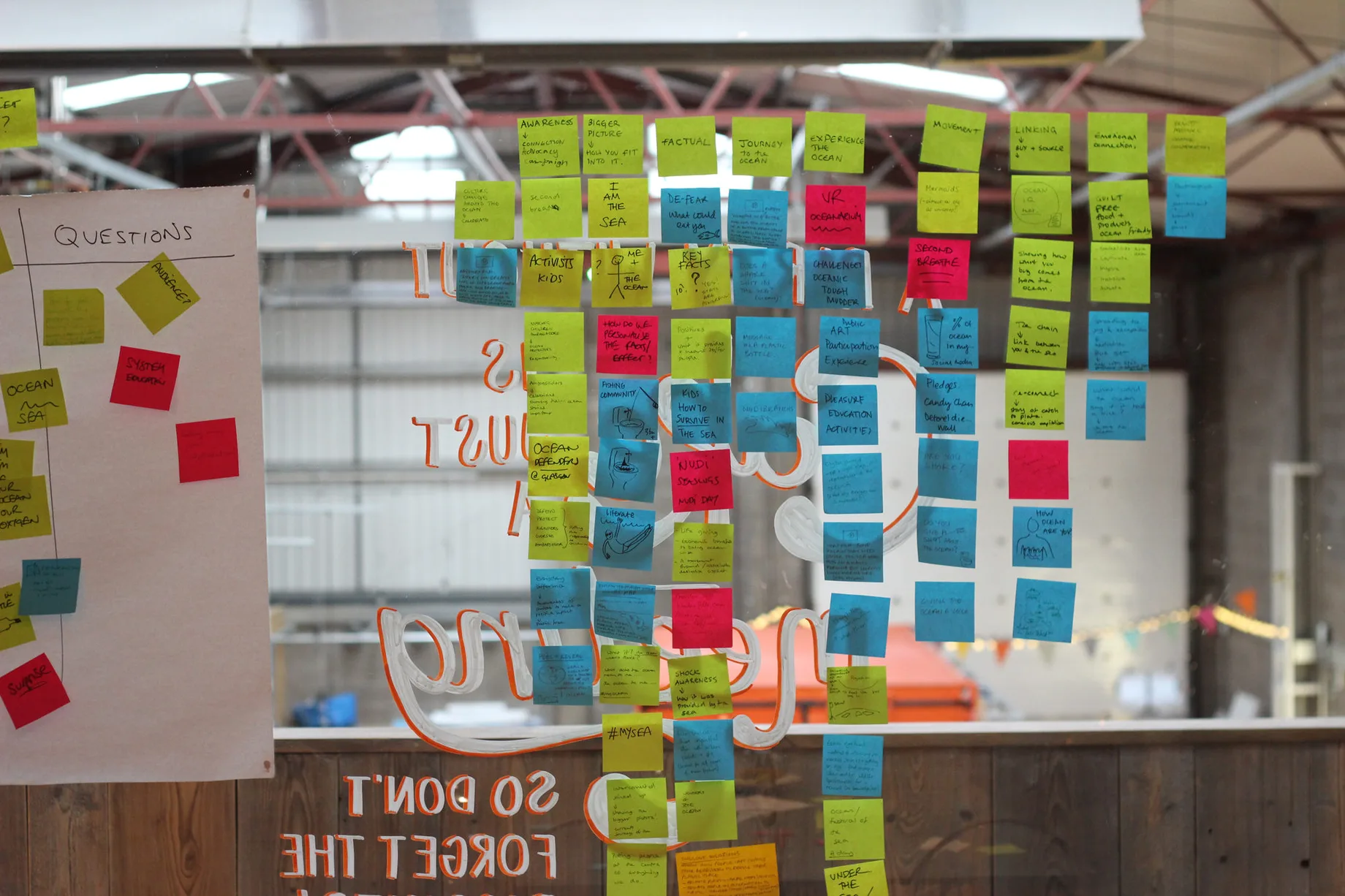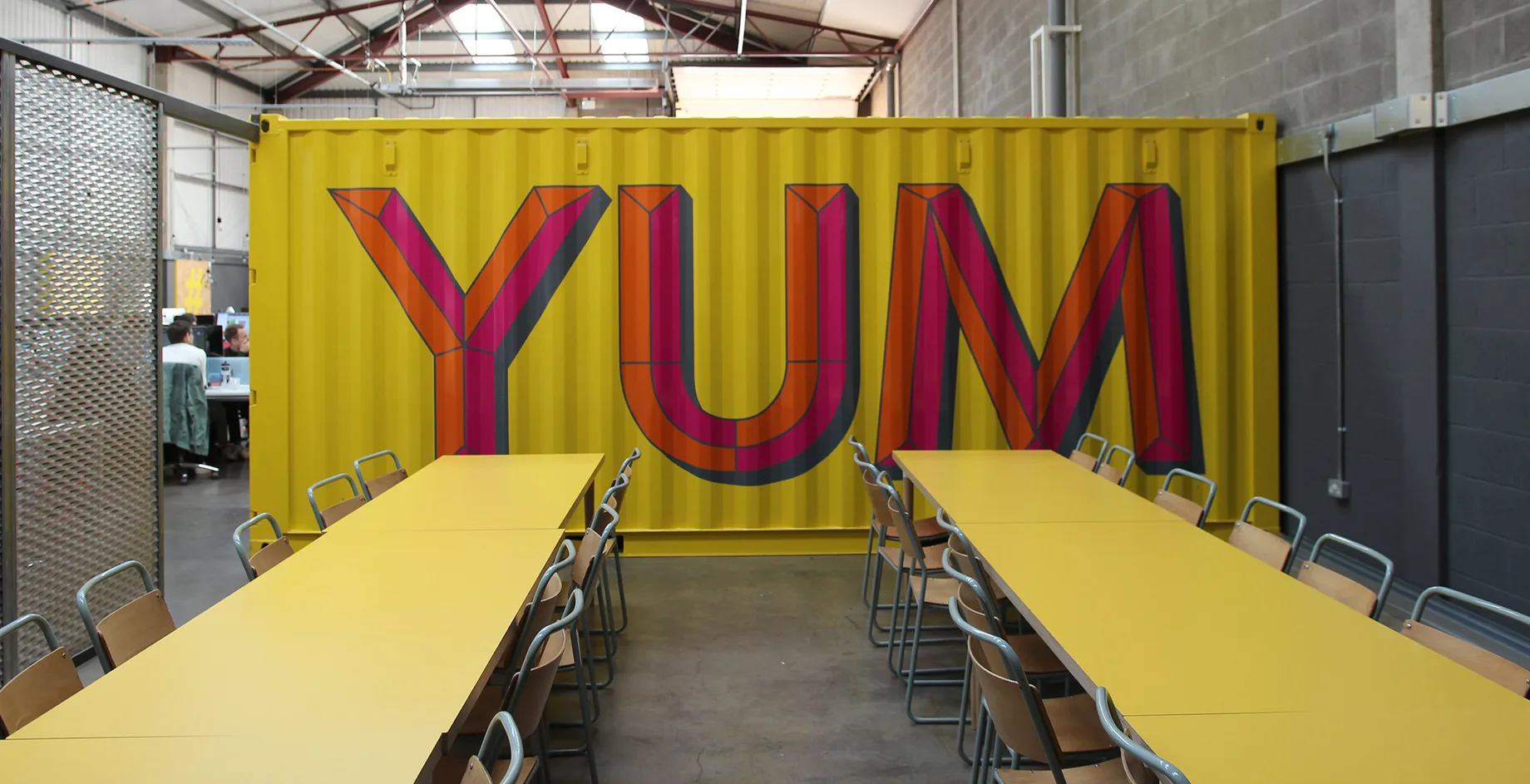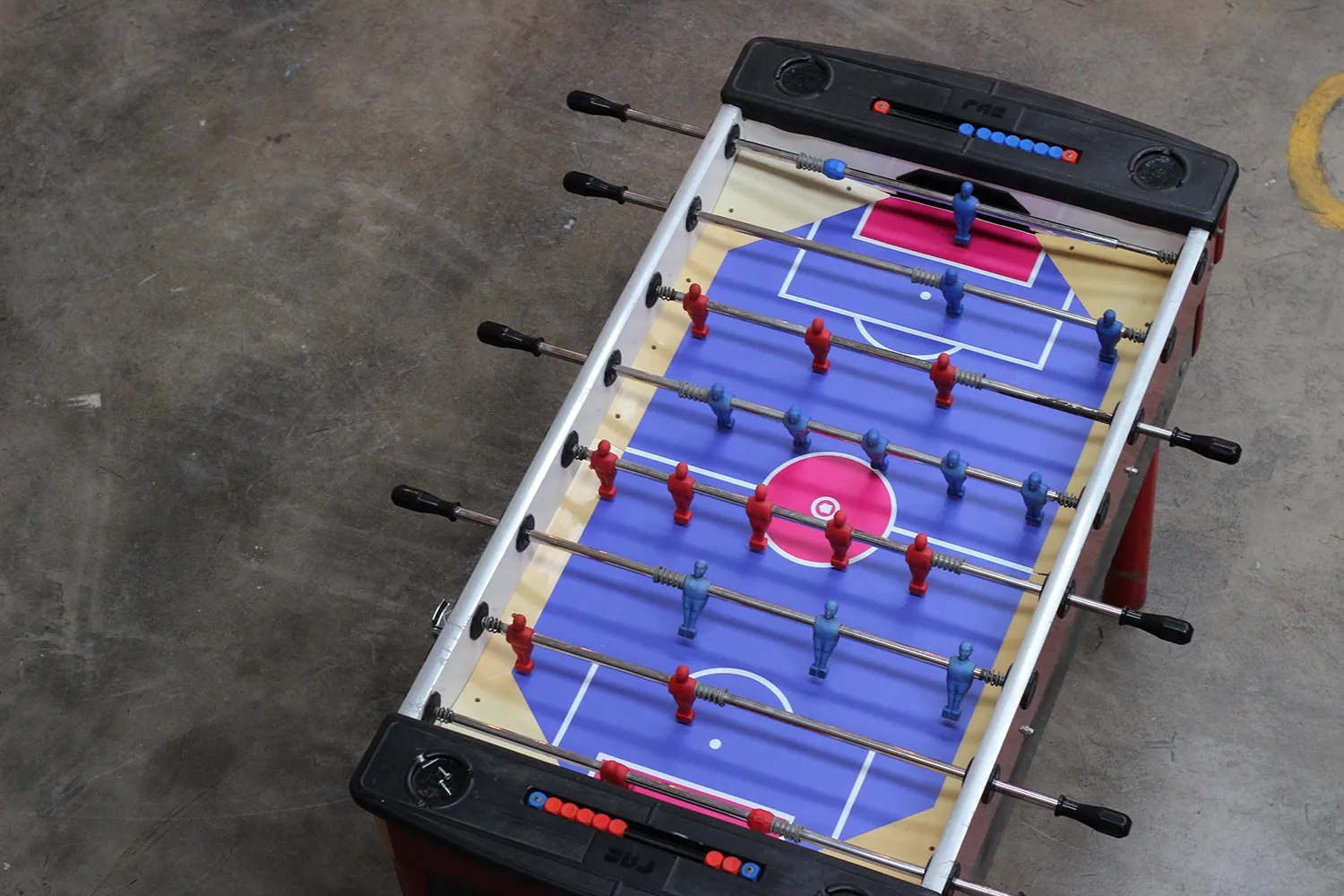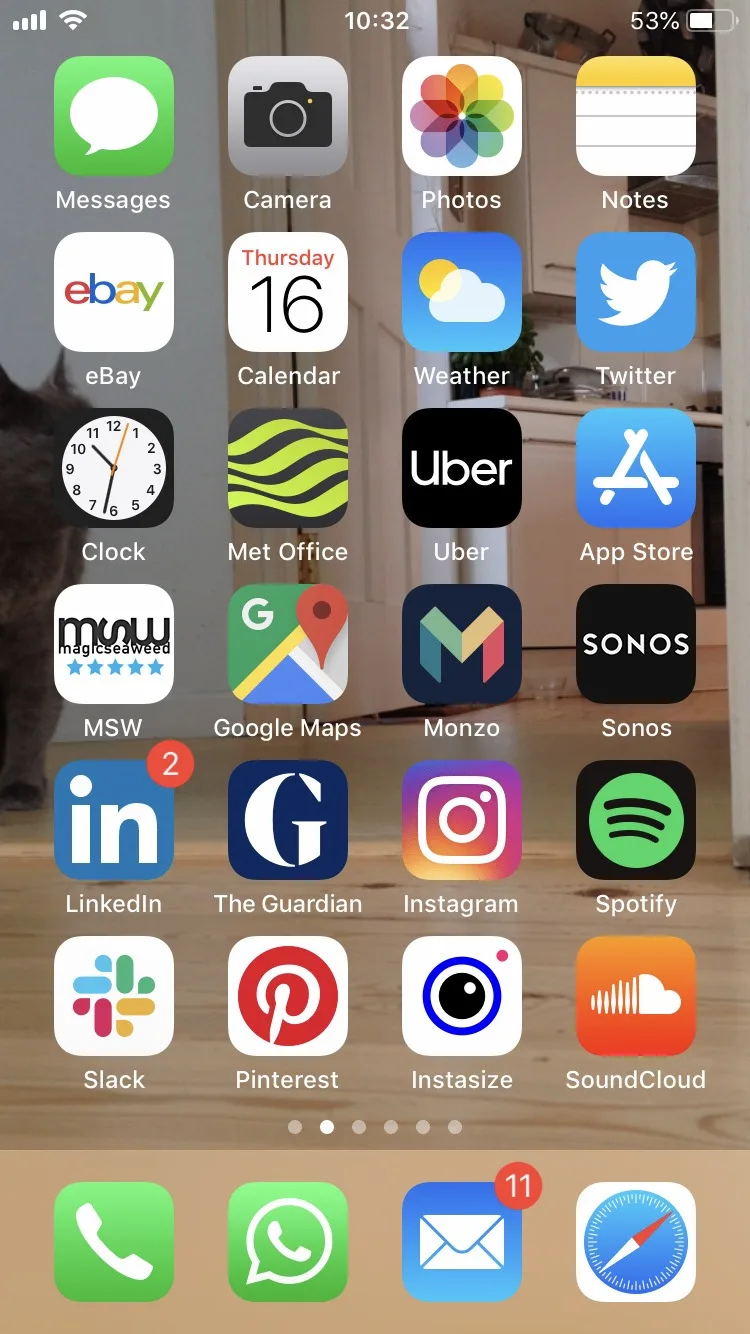 Where do you go to get inspired?
Being outdoors and by the ocean really inspires me. I love surfing and spend a lot of weekends back down in Cornwall with family and friends. The ocean is never the same, always changing, colours always new. You really feel immersed in it when you're surfing and swimming. I never get bored watching or being by it. There's also incredible light in Cornwall and the different weather fronts coming through can leave you in awe of the power & beauty of nature.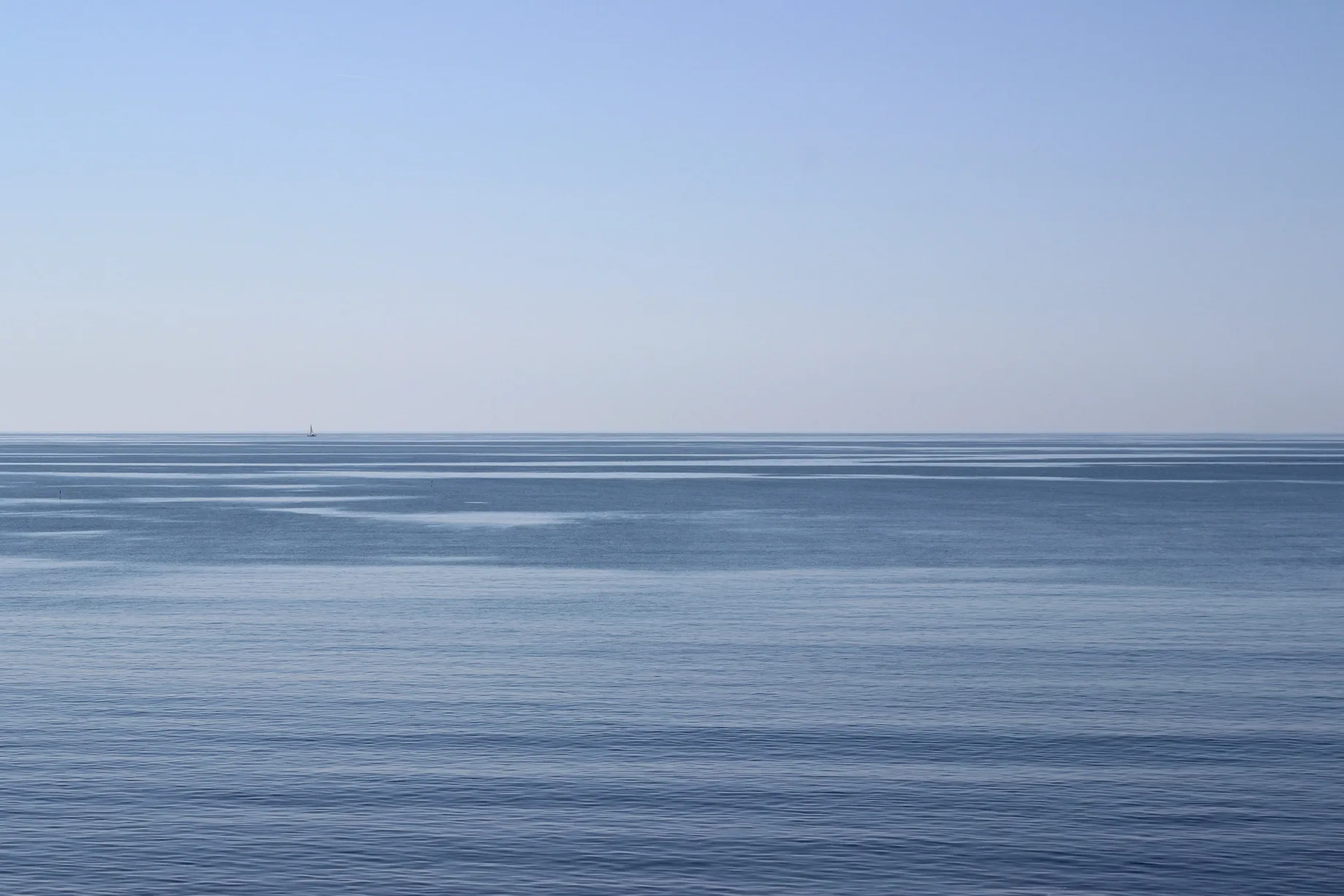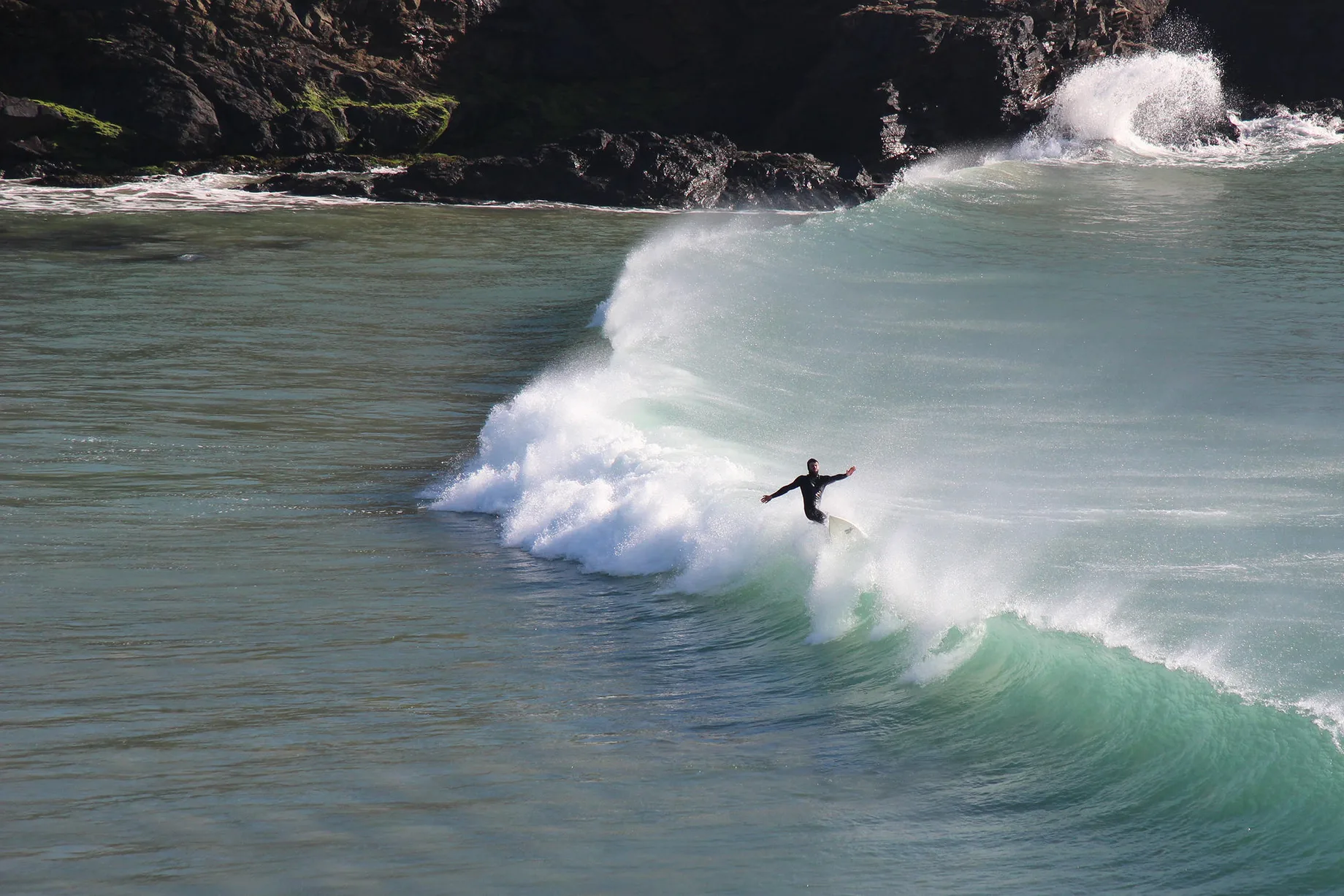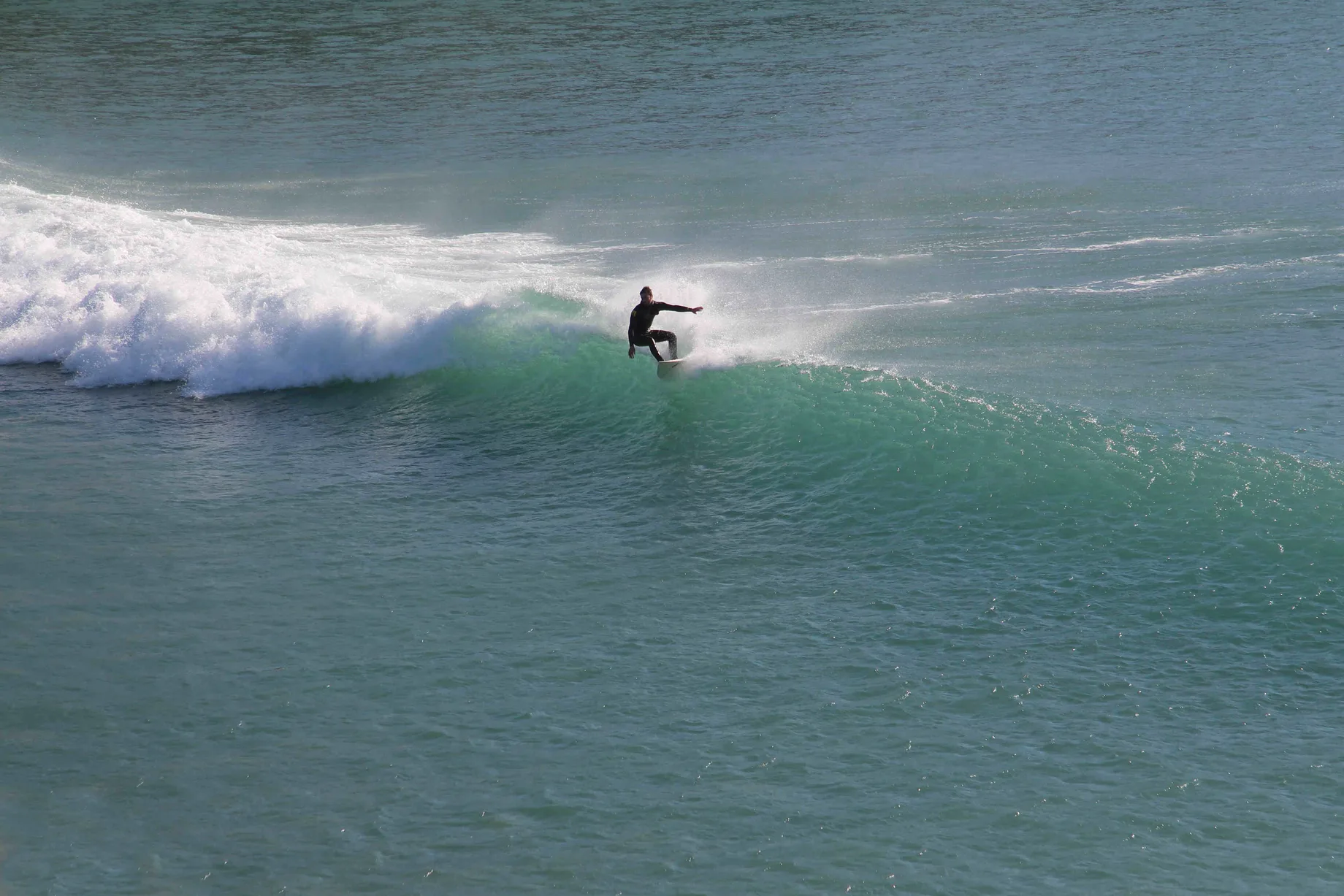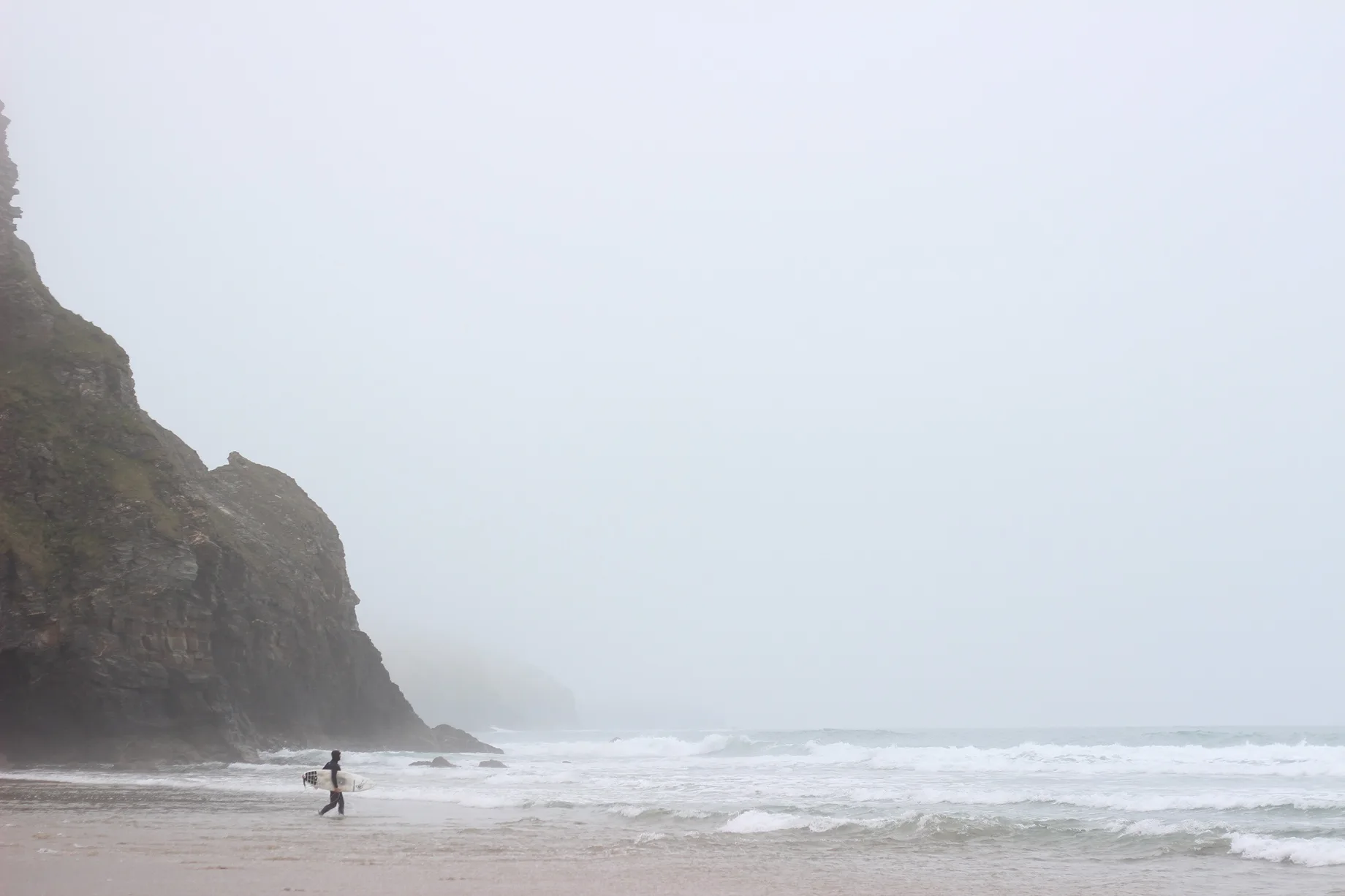 Design wise I'm into hoarding lots of different printed bits, books, postcards, stationery that I find and collect. When I'm starting a new project I like to just go and look through lots of my books and printed matter to get some inspiration. I'll also go to my sketchbook each time to test out ideas and play around with problems and layouts. It's still my go-to place for testing ideas, experimenting with layouts and coming up with solutions quickly.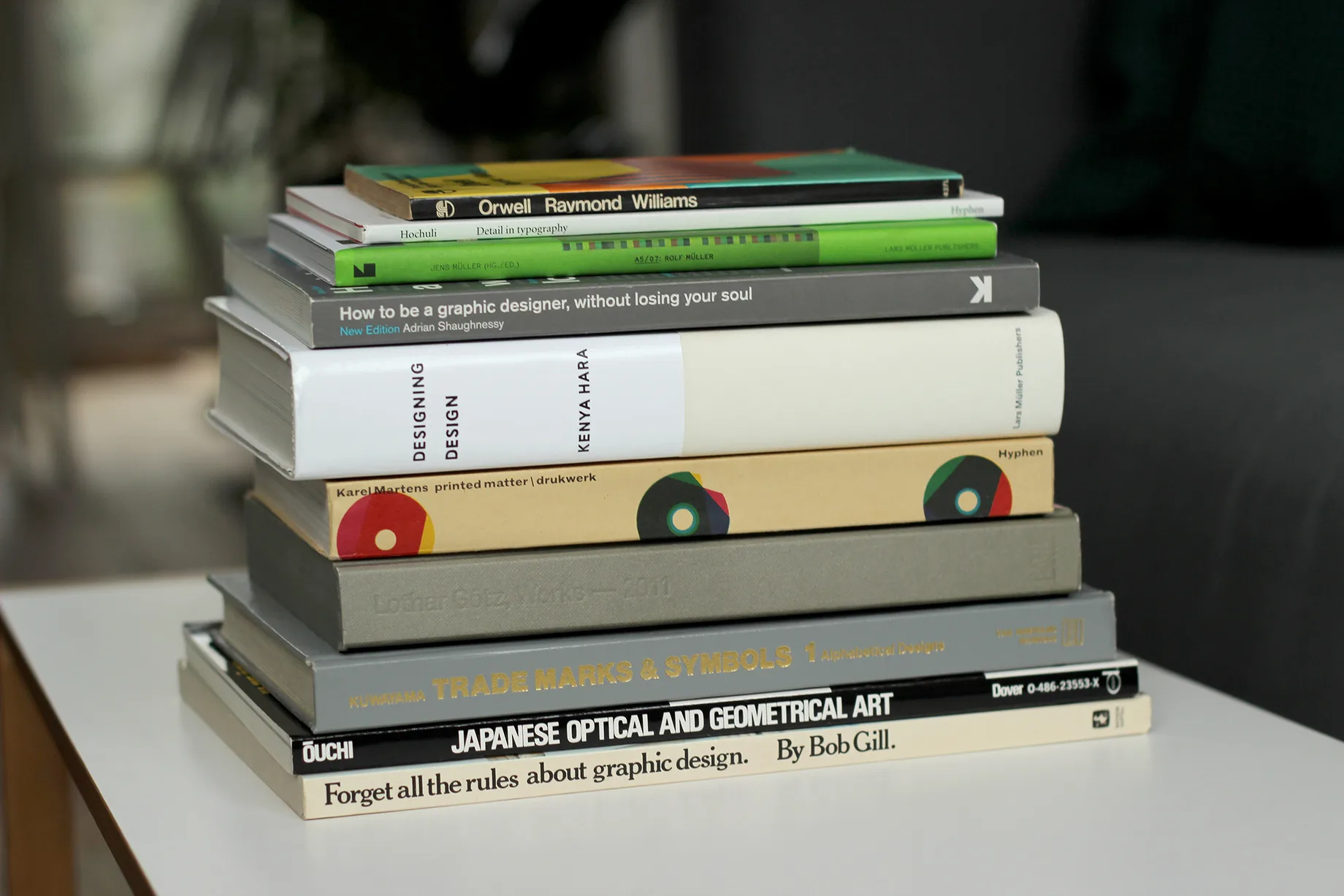 In a general sense, I get a lot of inspiration from travel, architecture, going to book shops, cities, and exhibitions (the usual). When I visit a new city I always try and make a point to go and see interesting pieces of architecture and any museums I can. Here in Bristol, we've got lots of creative things going on, I regularly visit Arnolfini and Spike Island (two of the cities main art galleries), there are also a series of design talks held by the West of England Design Forum which I always try and attend. It's great to hear from passionate people about their work.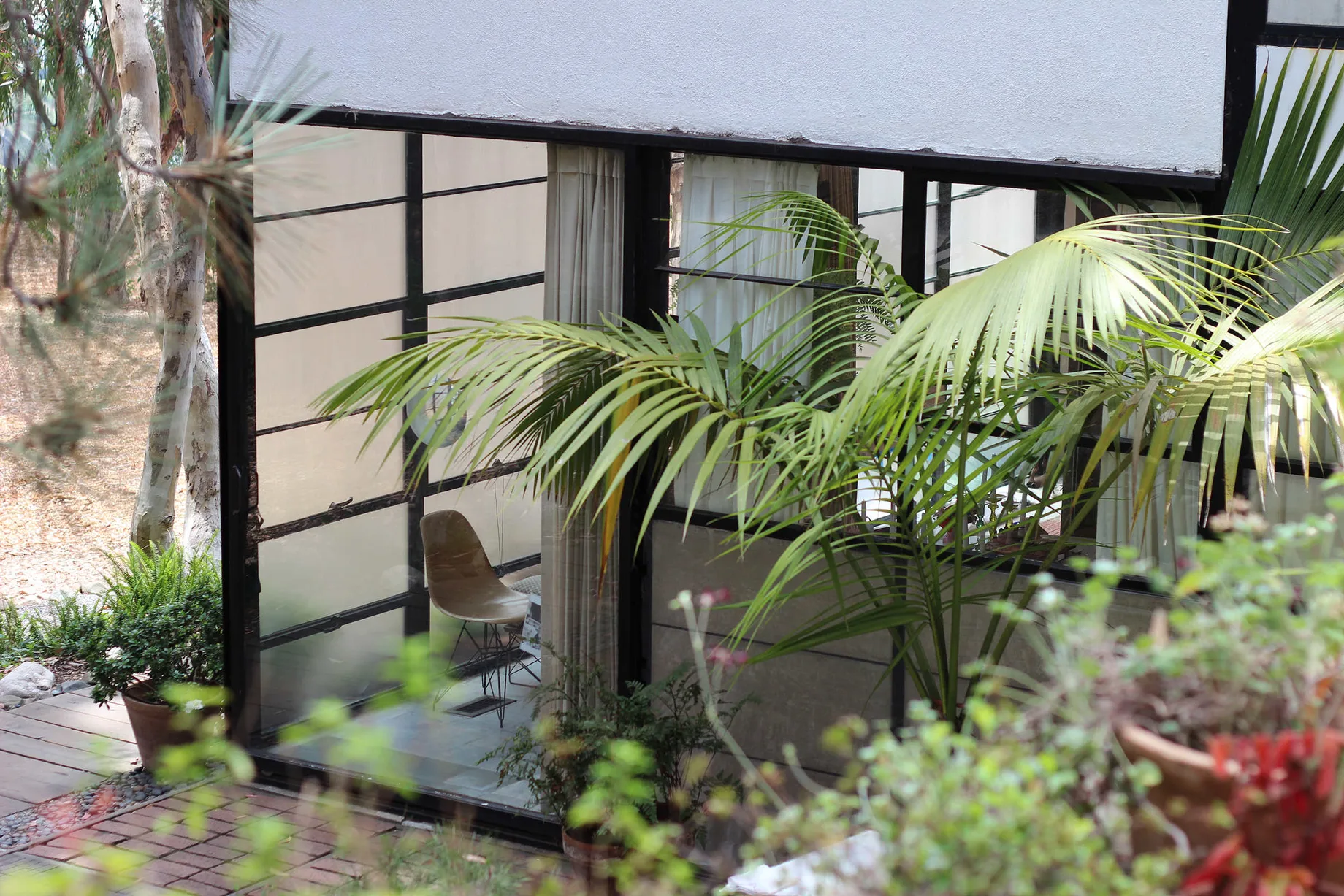 Online I try not to look at too much of the same stuff as everyone else, but inevitably online Pinterest would be a big one for bookmarking various bits I see day-to-day. Blogs wise I'll often visit Site Inspire, Visuelle, Mindsparkle, Collect UI, Typewolf, Brand New (brilliant for the comments) and Creative Review. Also, Muzli by Invision is nice to stumble across visual inspiration muz.li (a new tab extension in Chrome).
Due to spending a lot of time in-front of the computer I've also had a calling to design and make more with my hands. Last summer I applied for Designers on Holiday (DOH), a two-week residency camping on the Swedish island of Gotland. It allows new ways for designers to reintroduce themselves to the natural and playful side of design. The campsite acts as a hub for creative activities of all shapes and sizes. Designers are encouraged to collaborate, share and teach one another tricks of their trade.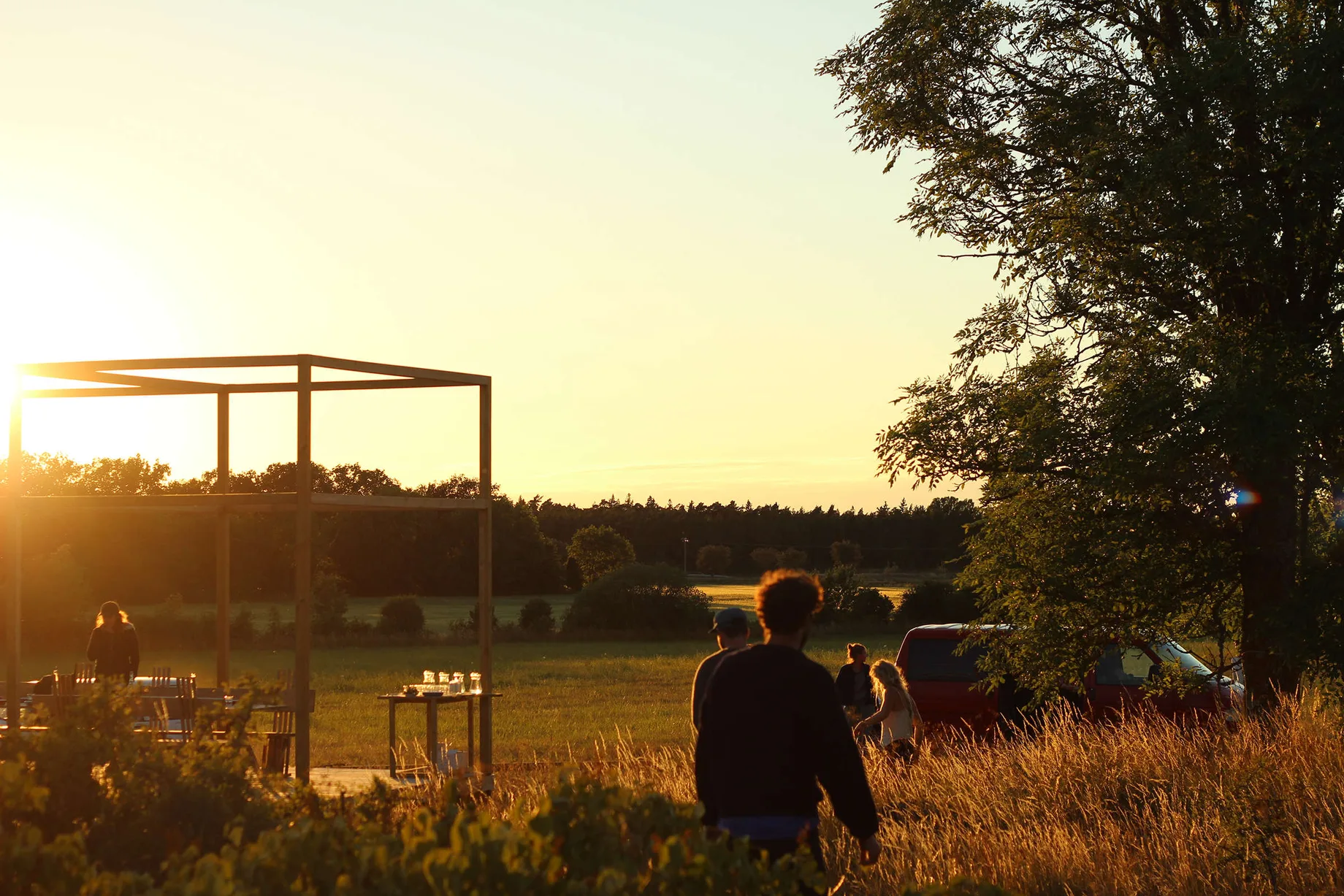 It was great to see how other designers from different fields approached a problem and the ways in which they worked. A team of four of us built a large dining table for the camp. I'd really recommend it to anyone looking to reconnect with the physical act of making something with your hands.
What product have you recently seen that made you think this is great design?
I'm not sure if anyone's mentioned it already, but my experience with Monzo bank has been great. I had the beta card for a few years, and now have the current account (an all-round nice experience). They always seem to be doing good work. From what I've seen, I really like their internal comms too (see pic for Mental health awareness). There are some really nice copywriting and animation throughout, well impressed.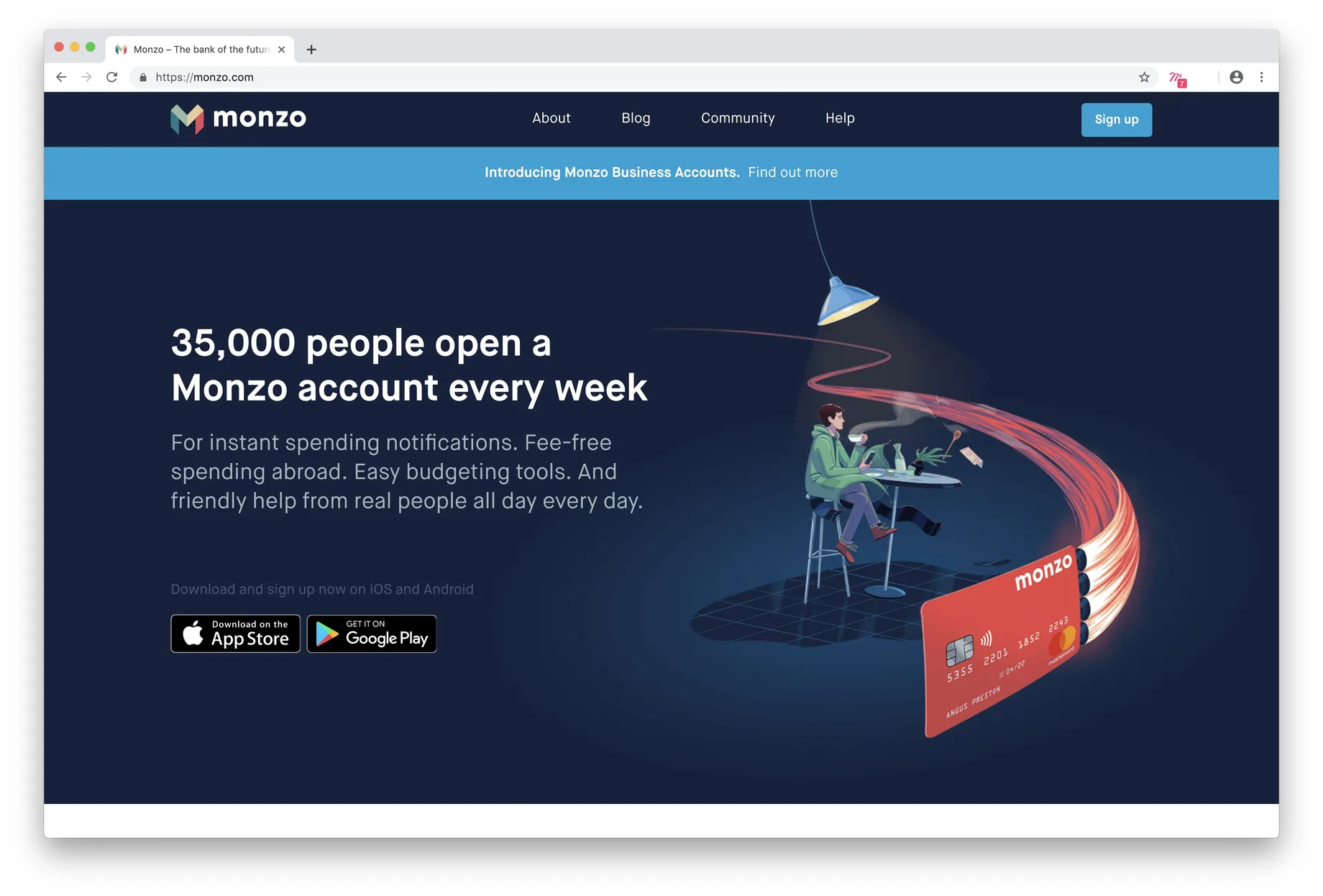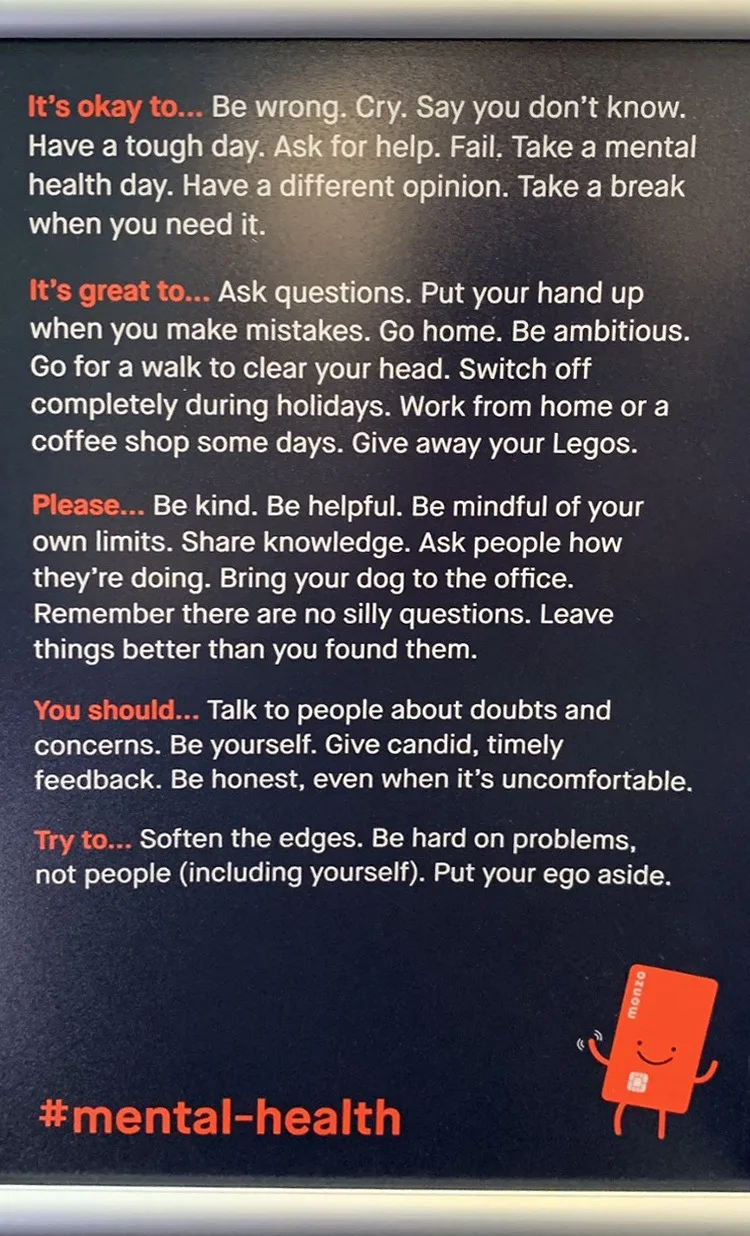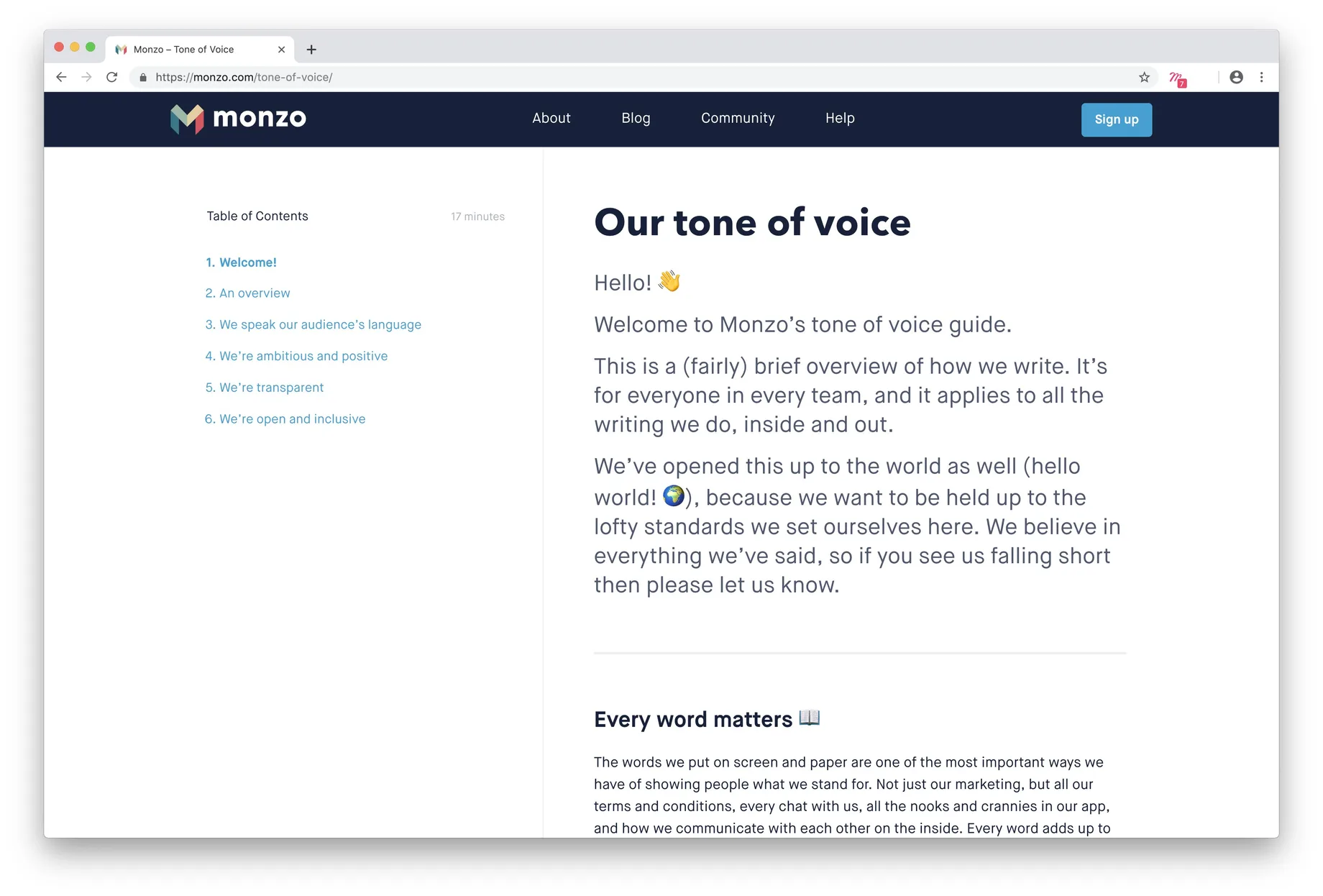 What pieces of work are you most proud of?
With the nature of the work we do, there are a lot of NDA's involved with internal comms, so sadly I can't share my favourite piece of work. It's an interactive digital learning experience for Dell Technologies senior leadership team, laying out their strategy and highlighting their winning culture. I also couldn't say that there was one other single piece specifically, I'm proud of different projects for different reasons.
Recently however at Home, we've worked on external brand identity and design direction for The Wave. A new inland surf destination which is being built at the moment just outside of Bristol. It's been great to be a part of the team that's helped them define their new brand, visual identity (across print & digital) and help them map out their employee experience.
It will be exciting to see how it all comes to life out in the world soon. I also saw a pro surfer the other month with our logo for The Wave on his board down the beach — that was cool.
Can't wait till I get to have a go surfing it too. It's always nice to link up other hobbies outside of design with my passion for it.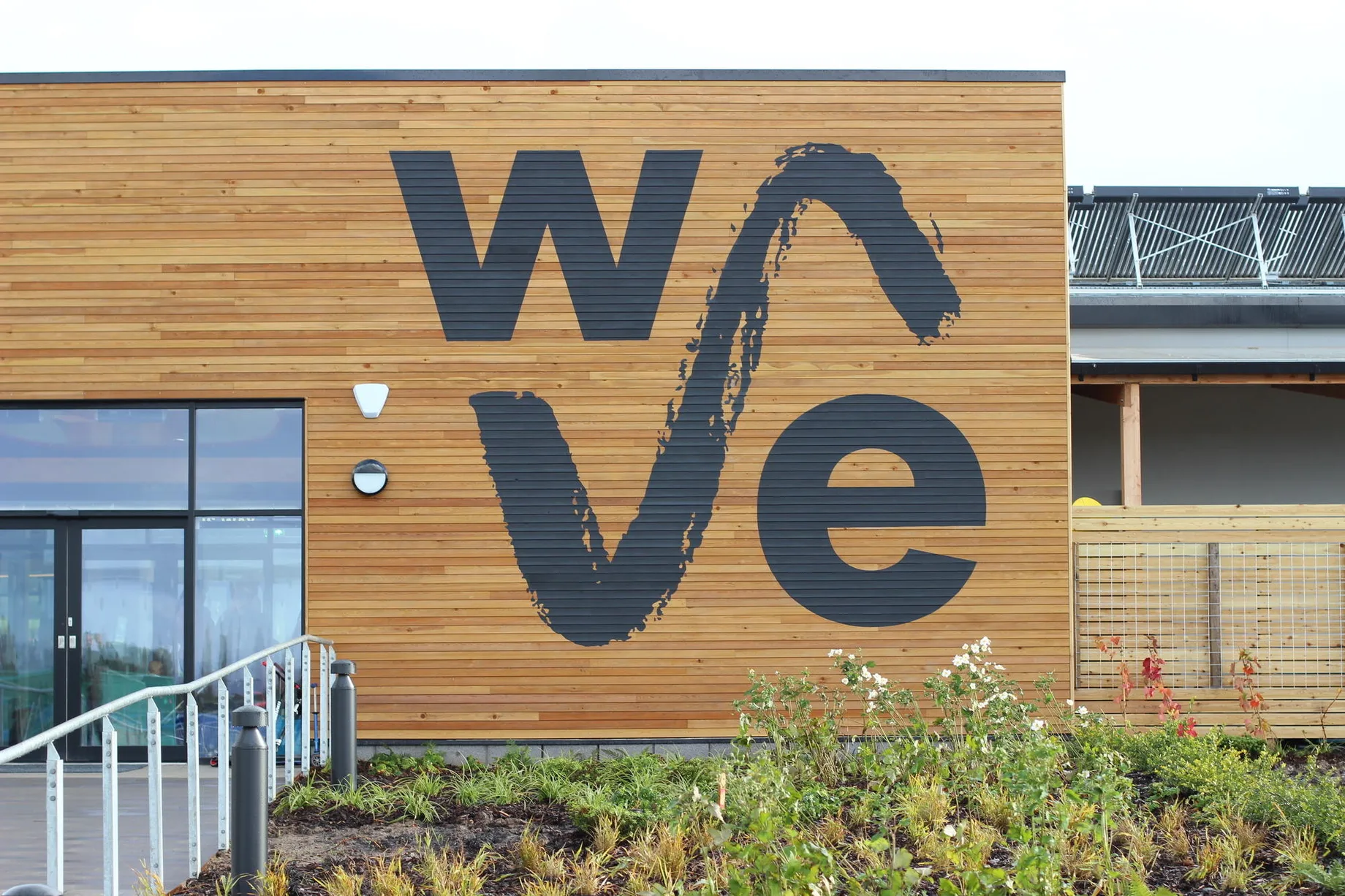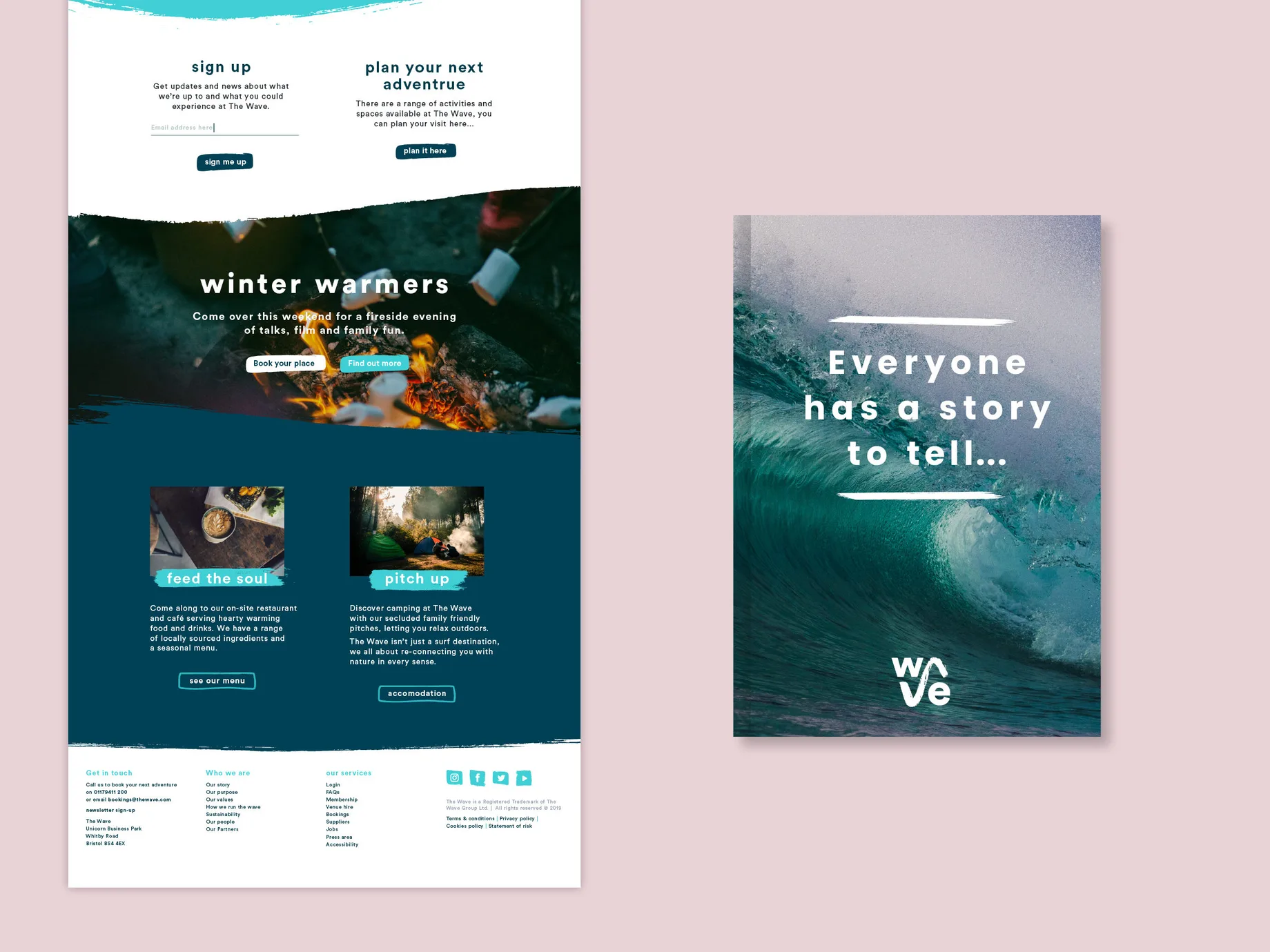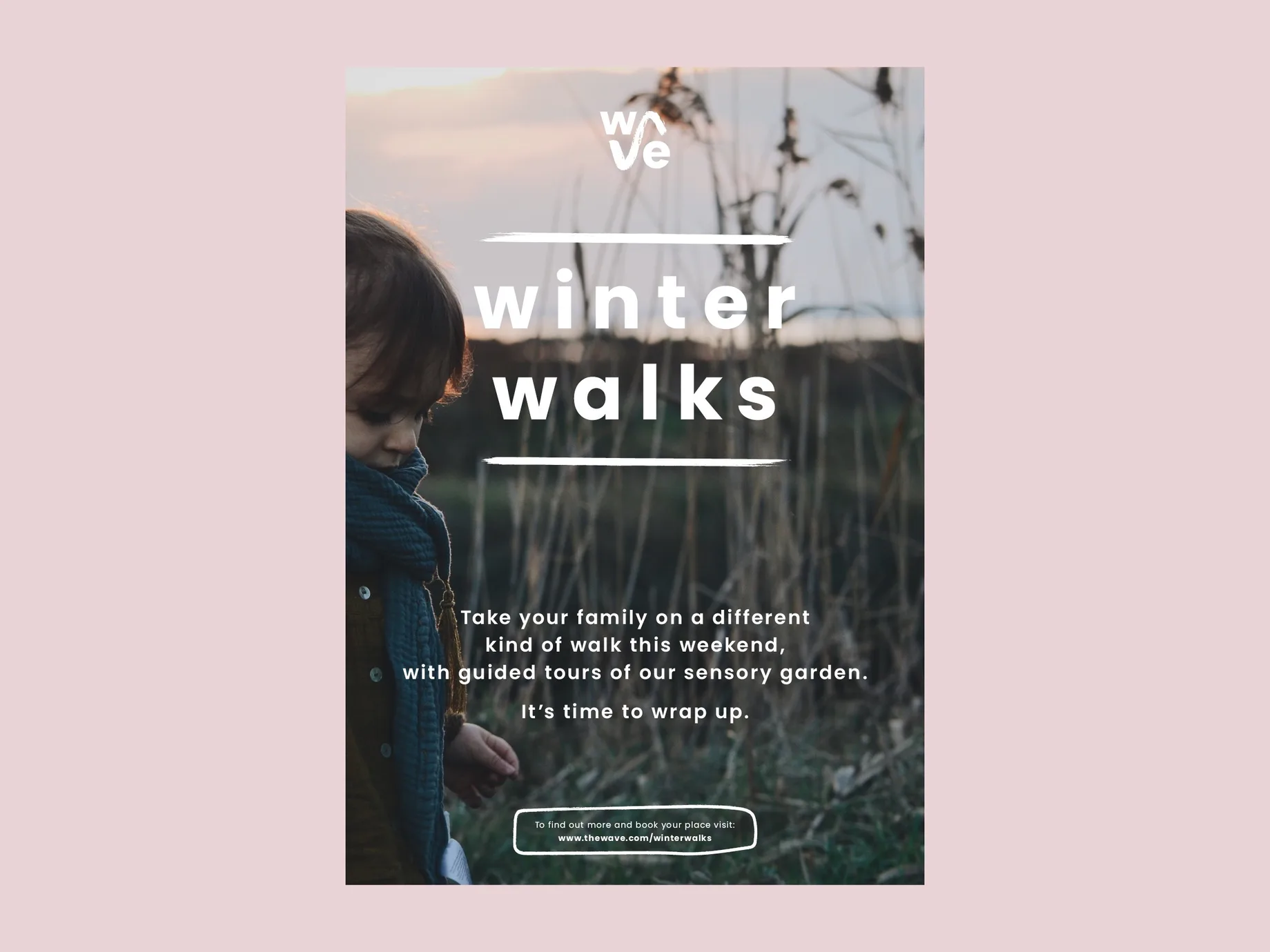 What design challenges do you face at your company?
Being able to push the digital solutions to be the best they can be on our client's internal platforms/systems. Also working within an established brand's internal guidelines to produce something fresh and new each time. Guidelines can quite often be quite restrictive, but we enjoy the challenge. I'd say they're two of the most common challenges we often face within the world of internal comms.
What music do you listen to whilst designing?
Any advice for ambitious designers?
– Stay curious, ask questions, find out as much as you can from the people you work with.
– Work hard, just landing a new job can be tough enough, but the real work begins in the workplace.
– Process is really important. See how others work and take inspiration to help yours. I pick things up all the time from the people I work with; designers/colleagues /clients/etc…
– There are always infinite options to any solution, being a good designer is about seeing the problem in as many ways and angles as you can, then finding the most appropriate solution to fix it.
– Failures and mistakes are just a part of learning. Don't be afraid of it (happens to everyone).
– Find your own passion within design and work towards making that your living.
– Never stop trying to learn new things.
– Find a mentor; anyone who can give you constructive feedback, direction, and opinion when you need it most (ideally someone outside of your workplace).
Anything you want to promote or plug?
I'm starting to work with a friend on producing custom prints using open-source satellite imagery, mapping software and sunlight to highlight natural elevations on the Earth's surface. We've recently done some cool renders of the Andes and Alps mountain ranges.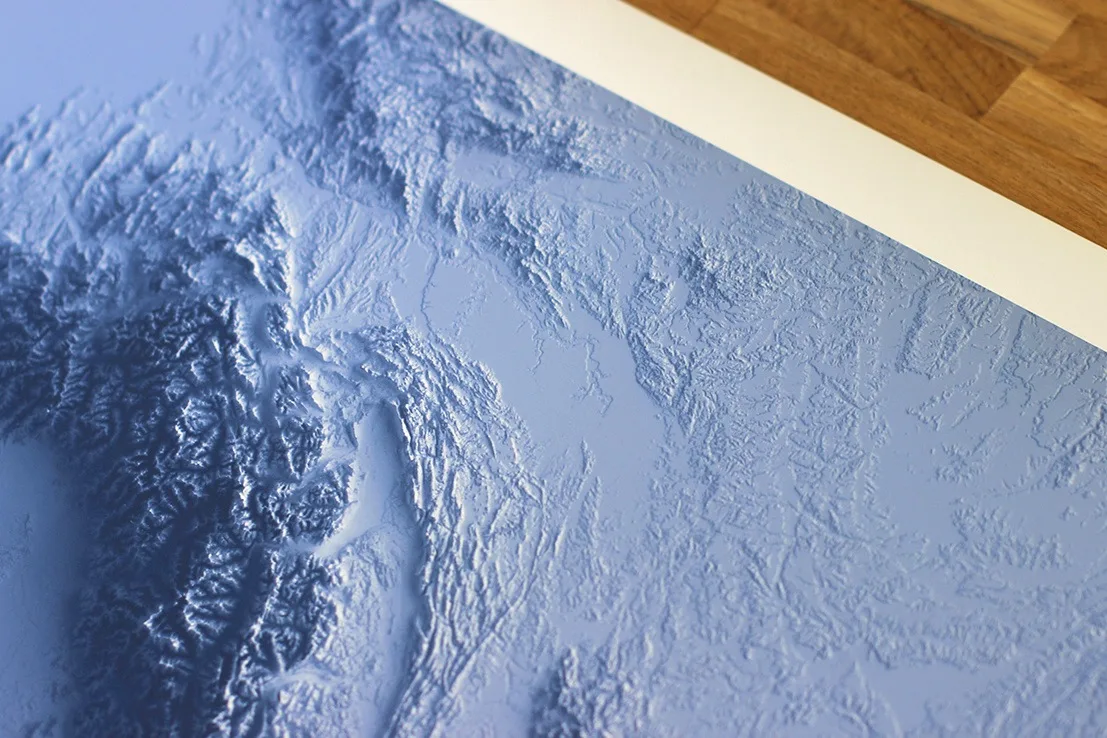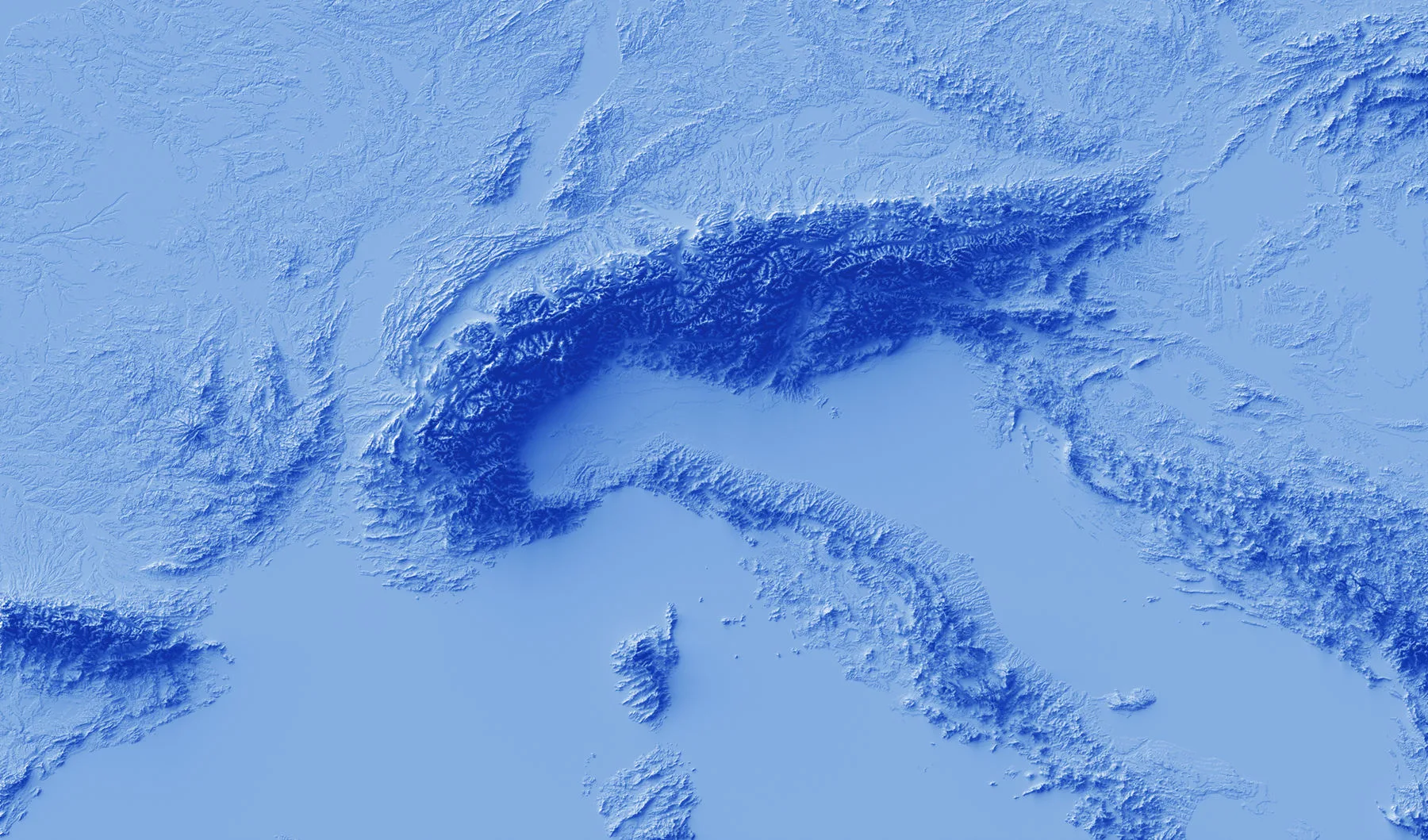 The map prints originate from satellite data obtained by the shuttle radar topography mission. This data is then adjusted and cleaned up through a little geospatial analysis. It is then brought to life by rendering it through a 3D computer graphics software toolset used for simulating the sun on a landscape.
We're thinking of selling them commercially or doing custom ones for people of different parts of the world. Be cool to hear what people think?
Also, (a shameless plug I know) but if you work in a big or fast-growing company and you think you need help with your internal communications or improving your employee experience — give us a shout at Home. We're passionate about making people's working lives better. By connecting them to their business, their colleagues and helping them to thrive wherever they are in your business. We get to the bottom of any challenge by listening to your people and putting them at the heart of everything we do.