What led you into design?
I always liked to organize stuff in order to make things more efficient for me. Also got a heavy influence from my mother, who is always doing something creative in her spare time.
It was around 2000 when I started playing around with my Windows setup to make it look nicer, making wallpapers and these kinds of things. I borrowed an old PowerMac G4 from work, and that was a game changer for me. I entered MacThemes forum and there I met some of the best designers I know to date. We were young, and almost none of us was designing for a living back then, but nowadays you can see these people working on some of the biggest companies in the world. I got very lucky to be a part of that. It was the spark that led me to move to Madrid to study design and look for career opportunities as a UI Designer.
What does a typical day look like?
My life has changed a bit in the last months since I've been working 100% remotely at Sketch and now I go to an office again most of the days.
I usually wake up at 6:30, leave my son at the nursery and start working around 9. Right now we are in the very early stages of a project, so lots of meetings and discussions are required in order to prepare a plan. I focus more on decision making the days I'm at the office, and I do more production/investigation-related stuff the days I work from home. I'm usually done around 18:00. Then I go enjoy some time with my family.
What's your setup?
I got the top-of-the-line 27" iMac last year with a custom matte black painted Magic Keyboard and a Logitech MX Master 2S, as I can't stand Apple mice. I recently completed my home office setup with a pair of AudioEngine A2+ speakers.
My home desk is an electrical Bekant one from Ikea, so I can work standing a bit every day, plus a black Embody chair from Herman Miller, which was an amazing investment, as I spent sitting there countless hours. My back is grateful for that.
At the office, I have a 13" MacBook Pro and a 27" LG Ultrafine display. Coincidentally, we have the same desks at Cabify but in white, so my keyboard and mouse are white there to match.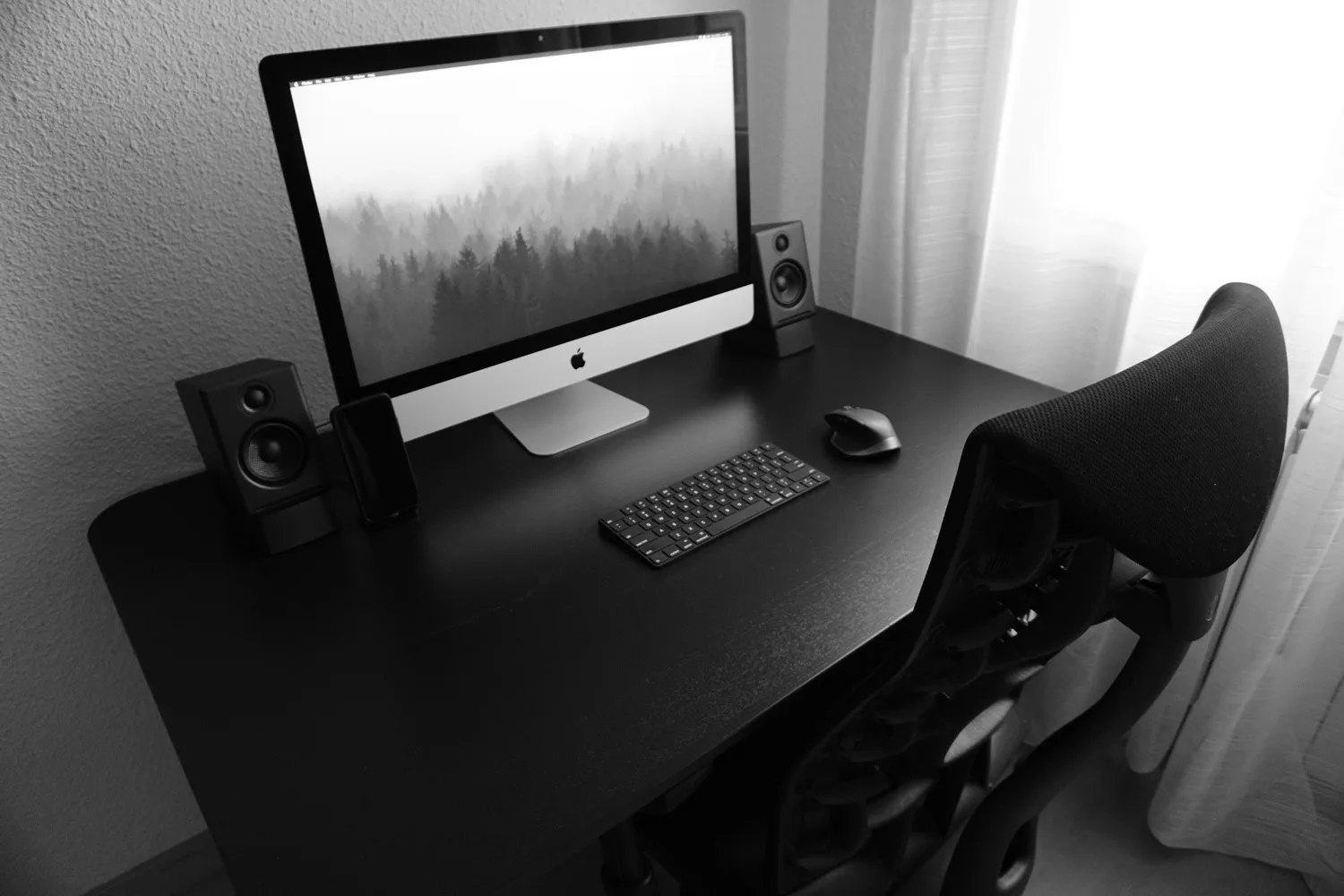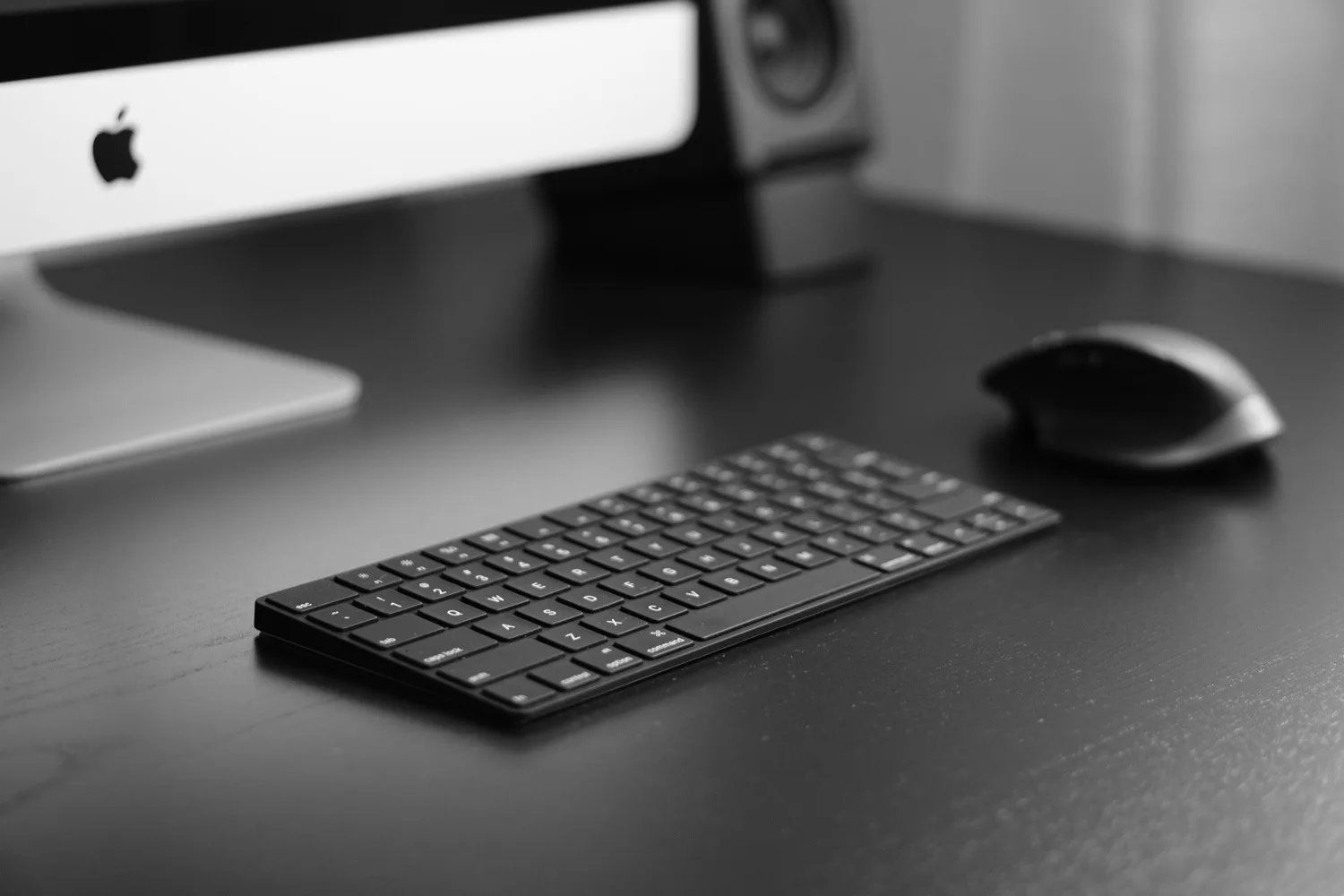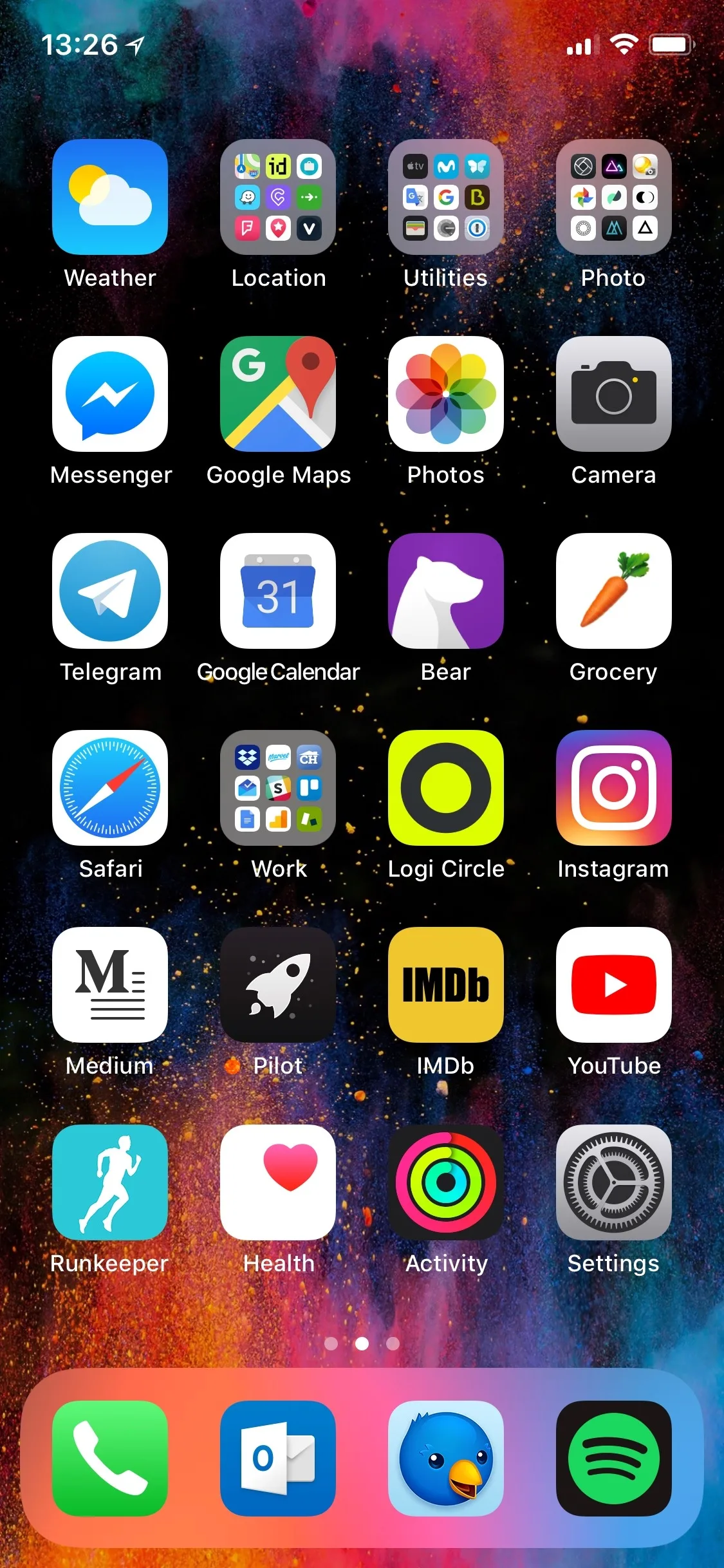 Where do you go to get inspired?
It depends. If it's just for visual stuff I go to places like Dribbble, Typewolf or Designspiration. Also, I get lots of visual inspiration from Twitter.
But aside from that, I think inspiration comes from elsewhere: movies, music or any kind of basic real life stuff, like the shower.
What product have you recently seen that made you think this is great design?
Aside from the visuals, Citymapper is one of my most liked actual products. Darkroom deserves a special mention here as well. And, of course, Stripe and Framer.
What pieces of work are you most proud of?
Most of my work is done from the shadows, so you won't get too flashy stuff here, sorry!
If I'd have to choose a recent one, and despite not being my best visual work to date, the Sketch website Updates and Support sections would be my choice, basically by the amount of thought that went there, and the impact both had for us.
The first one allowed, as a part of a bigger project,—almost—automatic releases, which simplified our lives a lot. You can't imagine how tedious it was to release a new version before that!
The other project has a more clear impact on the user. We focused on better structuring the information and introducing a search engine. And, as for internal improvements, it allowed us having semi-automatic FAQ updates, having better and richer articles, and having better usage stats so we knew which things we needed to improve next.
On the app side, I had the enormous privilege to work on some of the Sketch 3.0 features and on many of them from 3.4 to 48. There are lots of things to be proud of from that period, but probably Symbols is the most important feature I helped ship so far. It completely changed the way I and many designers work nowadays, and it's still hard to assimilate that I was part of that. I have so many good memories from that time.
What design challenges do you face at your company?
Cabify grown a lot over the last year, and that came with a cost in terms of internal organization. This year is about consolidating what we have and focusing on quality without stop shipping meaningful things.
From my particular point of view, there are many challenges I need to face here: Setting a new solid design foundation for the web while trying to improve our global design system is super exciting. But one of the things that motivate me the most about being here is the chance of leading a team for real for the first time in my career. Trying to get the most of 3 very talented professionals and mentor them while I also learn from them and we build things together is truly an experience.
The web team grew from 1 to 4 people—including me—, and that's always difficult, as you need to break the monolith fast, and change many working habits. On the other side, channeling requests and translating requirements into something that makes sense globally is pretty hard here as well, but it's a great opportunity for putting my soft skills to test, and learning a lot about how the business works.
What music do you listen to whilst designing?
Any advice for ambitious designers?
I don't consider myself too ambitious. I just like a lot what I do. But basically, there are four things that worked very well for me so far:
Talk less and listen more. Be kind to people, as you can learn stuff from anyone
Always keep an open mind. You'll never be 100% right about anything
Don't judge things too fast. Think more and do less, but iterate as much as you can
Don't overwork. Having an actual life will keep you fresh and healthy
Anything you want to promote or plug?
Not really :)