What led you into design?
I always knew I wanted to be a designer from school. Probably due to my Design Technology teacher being so enthusiastic and really taking an interest in my ability. I didn't know what kind of designer at the time, it took years to figure out what area of design I was most interested in and good at.
I tried everything from art, sculpture, photography, graphic design, industrial design, illustration, 3D modelling before settling on branding. I love the strategic thinking behind a brand and how that rolls out across an identity. There is nothing more rewarding than crafting a brand from start to finish.
What does a typical day look like?
That's why I love my job, there is no typical day. It could be running brand strategy workshops with a client or creative direction for a campaign as well as being out meeting clients for lunch. I am really enjoying being out and about more recently in my role, doing more of the big picture thinking behind ikon, working out how it can grow and ensuring the brand is differentiating us over other agencies.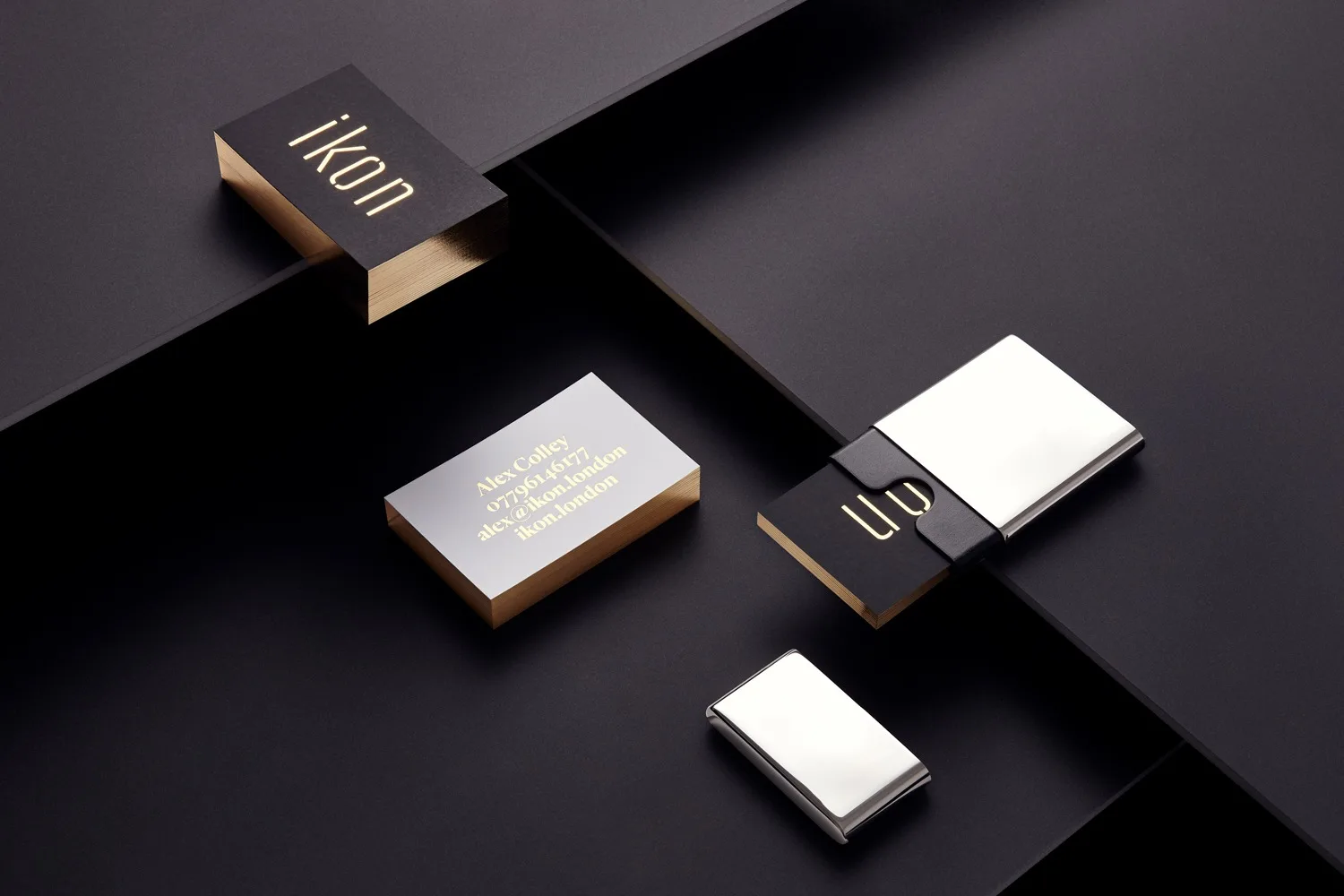 What's your workstation setup?
Always an iMac for design. MacBook Air for meetings although I can never design on a laptop, you definitely need a big screen.
The rest is pretty simple, I prefer the old style mac keyboards with the number pad and I can't do without my Sonos.
Above my screen is an Anthony Burrill print among a few others. A reminder to make the most of each day as we are here for a short time so make the most of it!
Where do you go to get inspired?
I love to travel and want to continue to explore more. From going to big cities like Paris and Barcelona to living like a nomad in Mongolia and traveling through mountains in Pakistan, you really get inspired by different thinking and different cultures.
I have always loved going to hear designers speak about their work, from designers like Paula Scher to agencies like Made Thought, down to Industrial Designers like Ross Lovegrove.
Art has always been a big source of inspiration too, most contemporary art that challanges your perspective. I often go to the Tate Modern and recently went to Freize.
What product have you recently seen that made you think this is great design?
Recently, it's felt like my head is down focusing on the business and learning as much as possible, mainly through audible and audiobooks. It's made me go from consuming 1-2 books a year to around 20-30.
Probably more recently my Herman Miller chair but in general, most things by Philippe Starck, Kartell, Alessi & Vitra.
In terms of graphic design a few sites I saw recently that really stood out: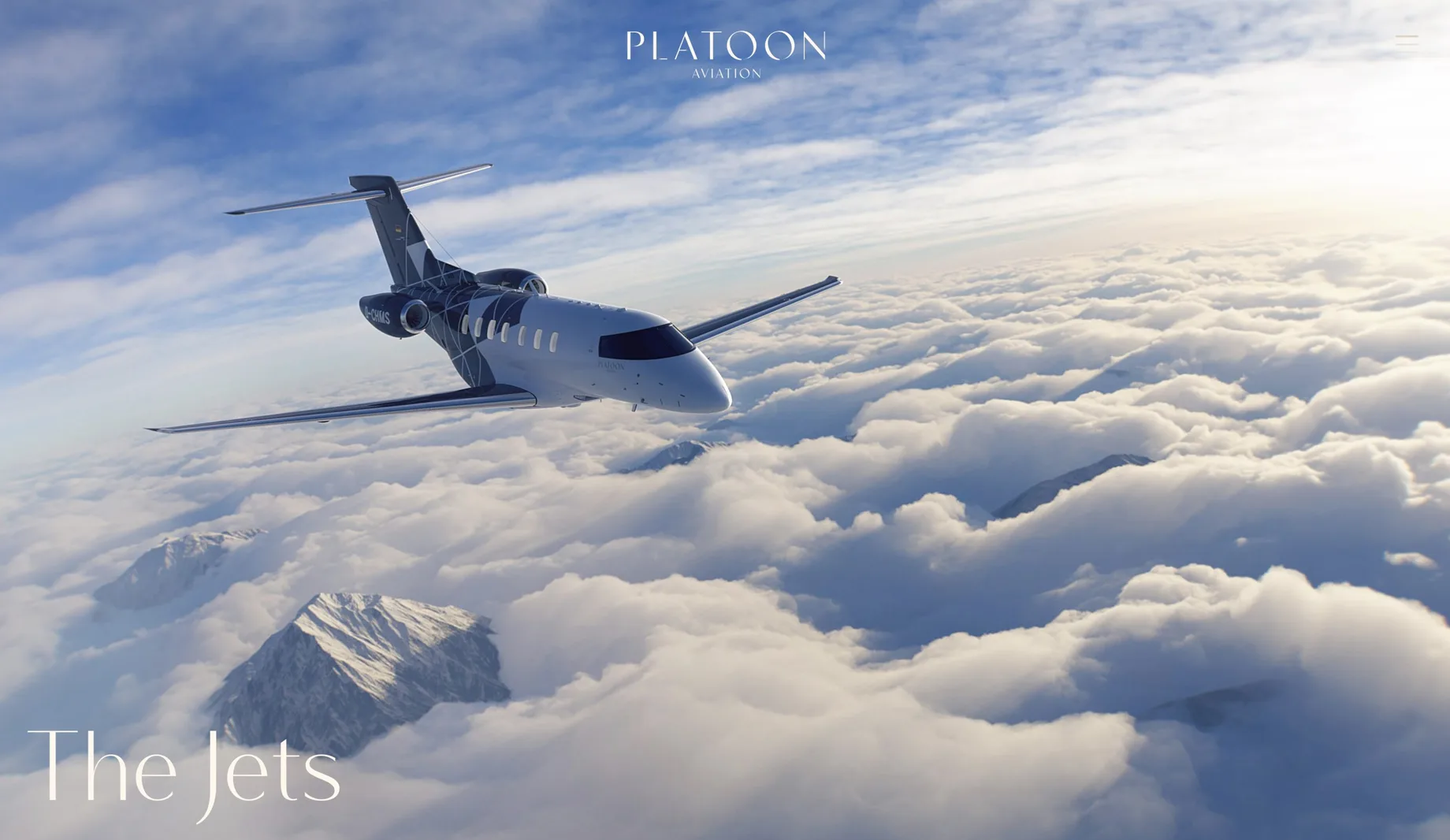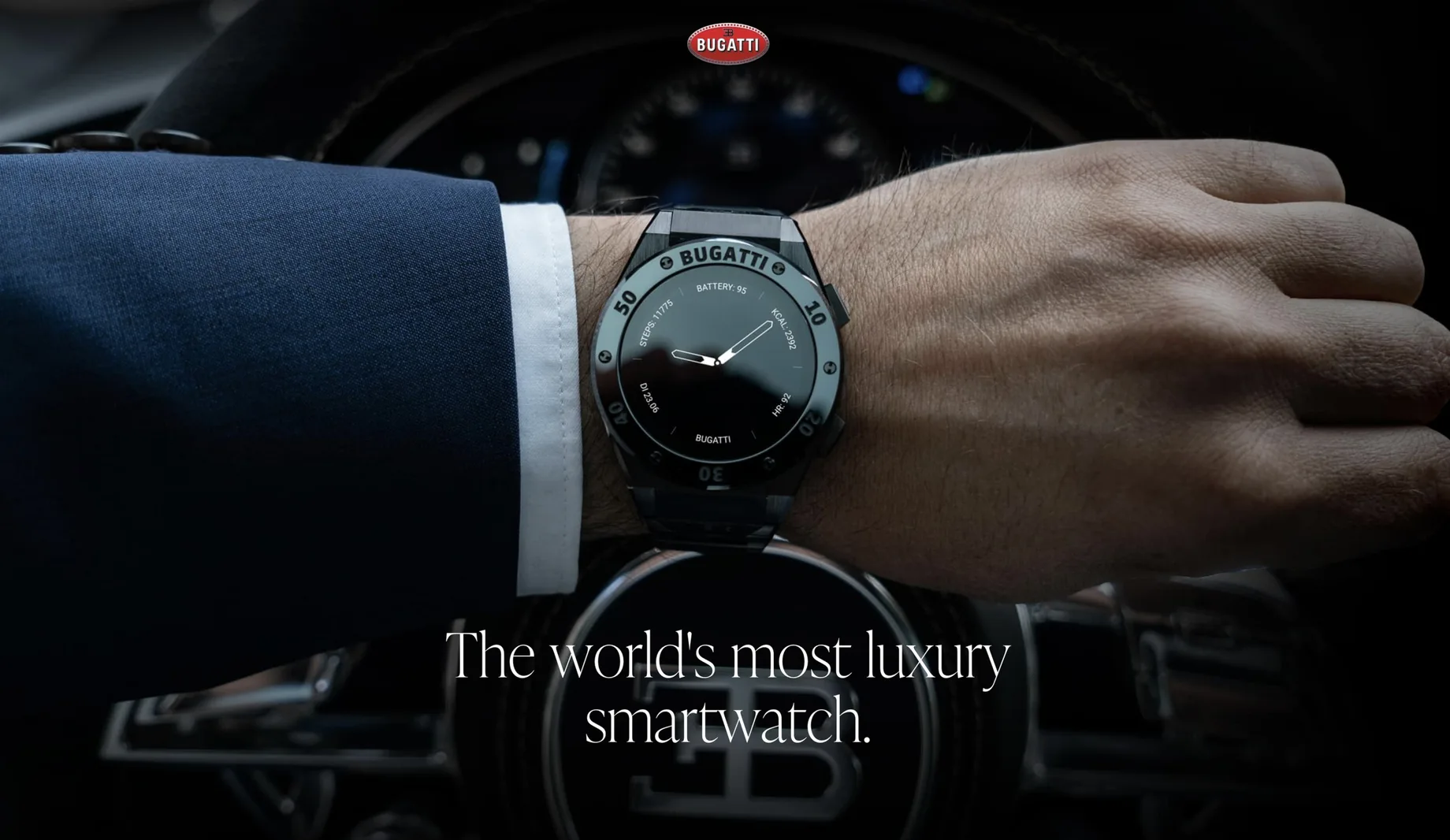 What pieces of work are you most proud of?
In terms of prestige, the one I am most proud of is being involved with the Queen's Coronation Festival as it was the first time an event like it took place in the grounds of Buckingham Palace. I even got to take my wife and parents so wandering round seeing your work was pretty amazing. A copy of one of the books I designed was hand delivered to the Queen too.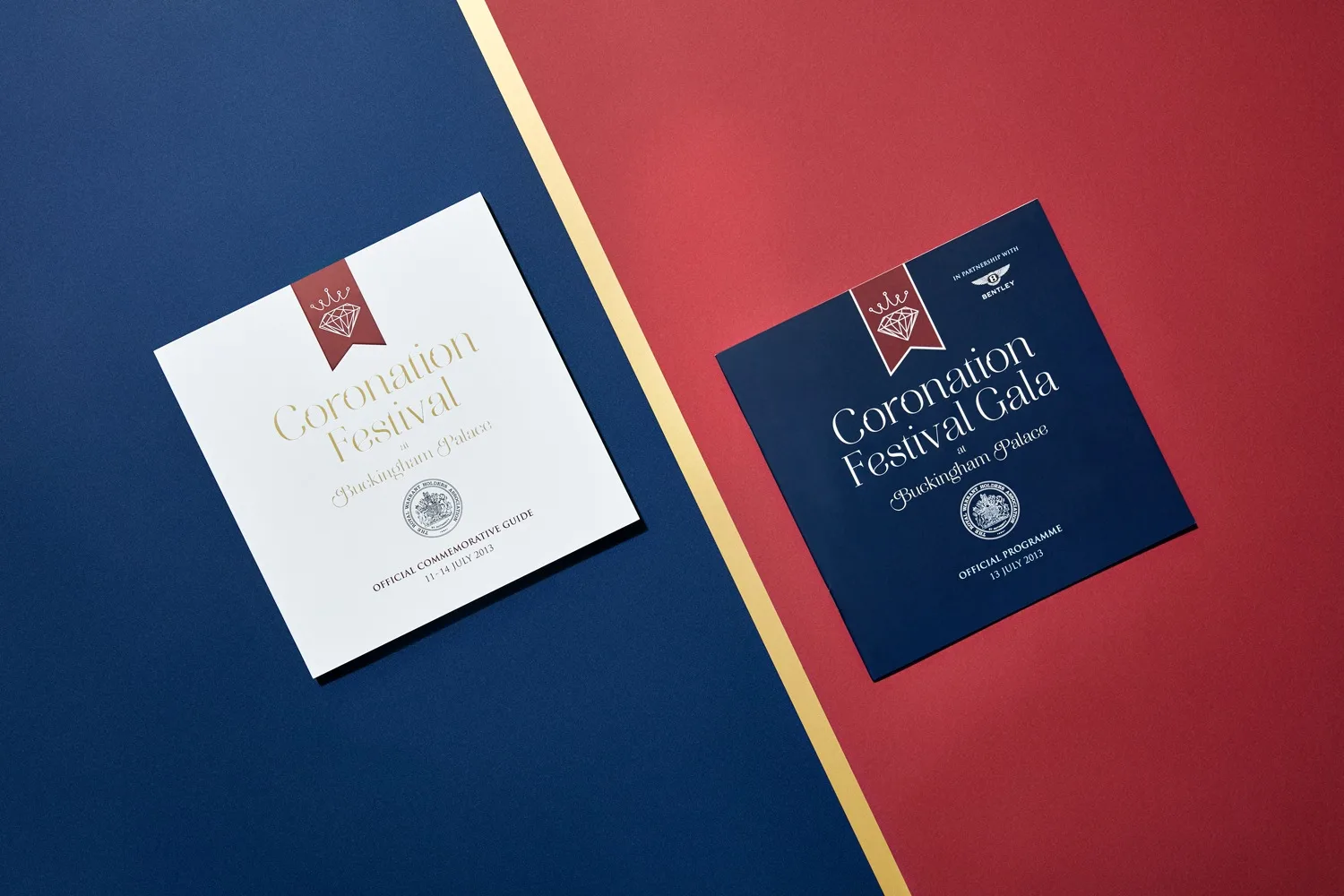 Another I really enjoyed working on was for W11 construction who build super prime residential homes so it was pretty cool being shown round some of the most impressive homes in London.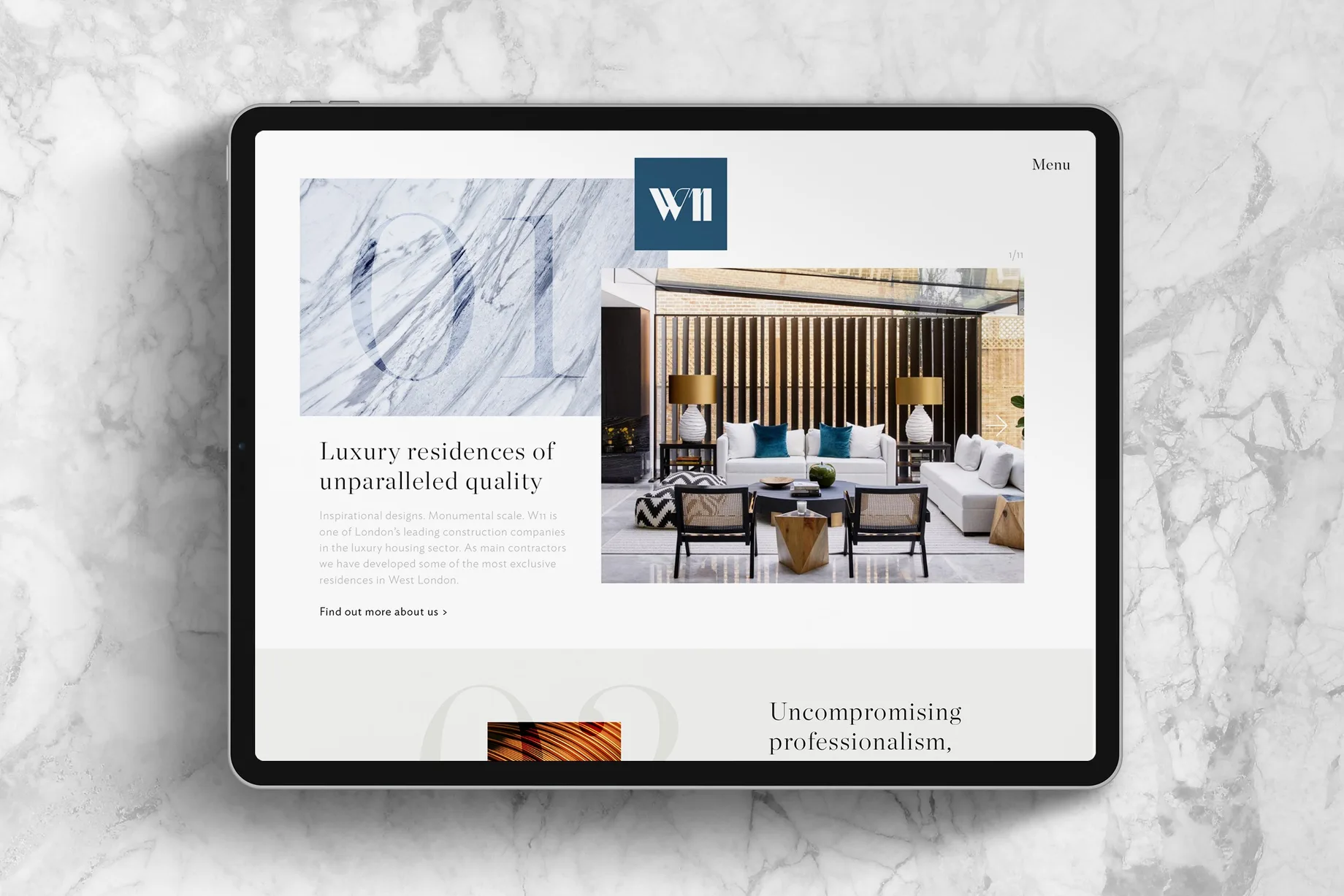 What design challenges do you face at your company?
The biggest design challenge will be keeping things new and interesting. It's likely to mean bringing in more motion and potentially film into the work but also embracing new ways to use tech to reach an audience and stay relevant.
What music do you listen to whilst designing?
Any advice for ambitious designers?
The biggest one is be eager to learn and adapt. Most of my branding and graphic design skills have been self-taught and I know some exceptional designers have been the same.
Even now, I have self-doubt in my ability. I have to keep reminding myself, ikon has attracted Cartier, Porsche, Westfield, F1 as clients and more recently there has been interest from Airbus, Faberge, Honda to name a few. Embrace feedback from the market to determine your worth as everyone is always too critical of themselves.
The rest include:
• Experiment with as many disciplines of art & design before deciding which is for you.
• Build your network as quickly as you can.
• Invest in yourself. Read books, go on courses. Constantly learn.
• Find the best everything - Imagery, type, people, tech. It may not be as profitable in the short run but will pay off eventually.
• Market yourself hard, something I wish I did for ikon much, much sooner.
Anything you want to promote or plug?
I am always looking out for brilliant creatives, especially designers so have a look at the ikon website. Instagram is @ikonlondon or connect with me where I am most active on LinkedIn.