What led you into design?
I would say "curiosity".
When I was a kid I always enjoyed all the disciplines related to arts: ceramics, painting, sculpture, play dough... But until I got my first camera at the age of 14 I didn't realise the path that would lead me into design. After that, I started playing with photography, and at the age of 16-18, I took some photoshoots for local shops in my village. I'm very surprised that people were trusting in a young girl that was putting a lot of effort into what she was doing but without any proper knowledge… But I think that my passion and curiosity to explore and share what I was doing got good (or decent) results.
Before I started my baccalaureate in art, I always wanted to study photography. But then I realised that graphic design would allow me to explore photography as part of a wider language. I started to get more curious about it and I decided to move to Madrid to study a degree in graphic design.
What does a typical day look like?
A typical day usually looks like getting up at 7:30 with a ritual of preparing coffee and enjoying a slow breakfast. I don't trust people who don't like breakfast (I'm sorry!). Is there anything better in life than enjoying a conscious breakfast?
After breakfast, I walk to the office and around 9:30 AM I start working. I really like working in the office because it's easier to bounce ideas off each other or simply enjoy a quick chat during a break. Normally my day is divided into quality time: focus time where I block as many hours as I can ideate, explore, think, conceptualise, and design; and the rest of the time is based on different syncs, focused on checking work with the rest of the team but also with clients.

In the evenings I try to exercise every day as a way to (dis)connect and reset my mind.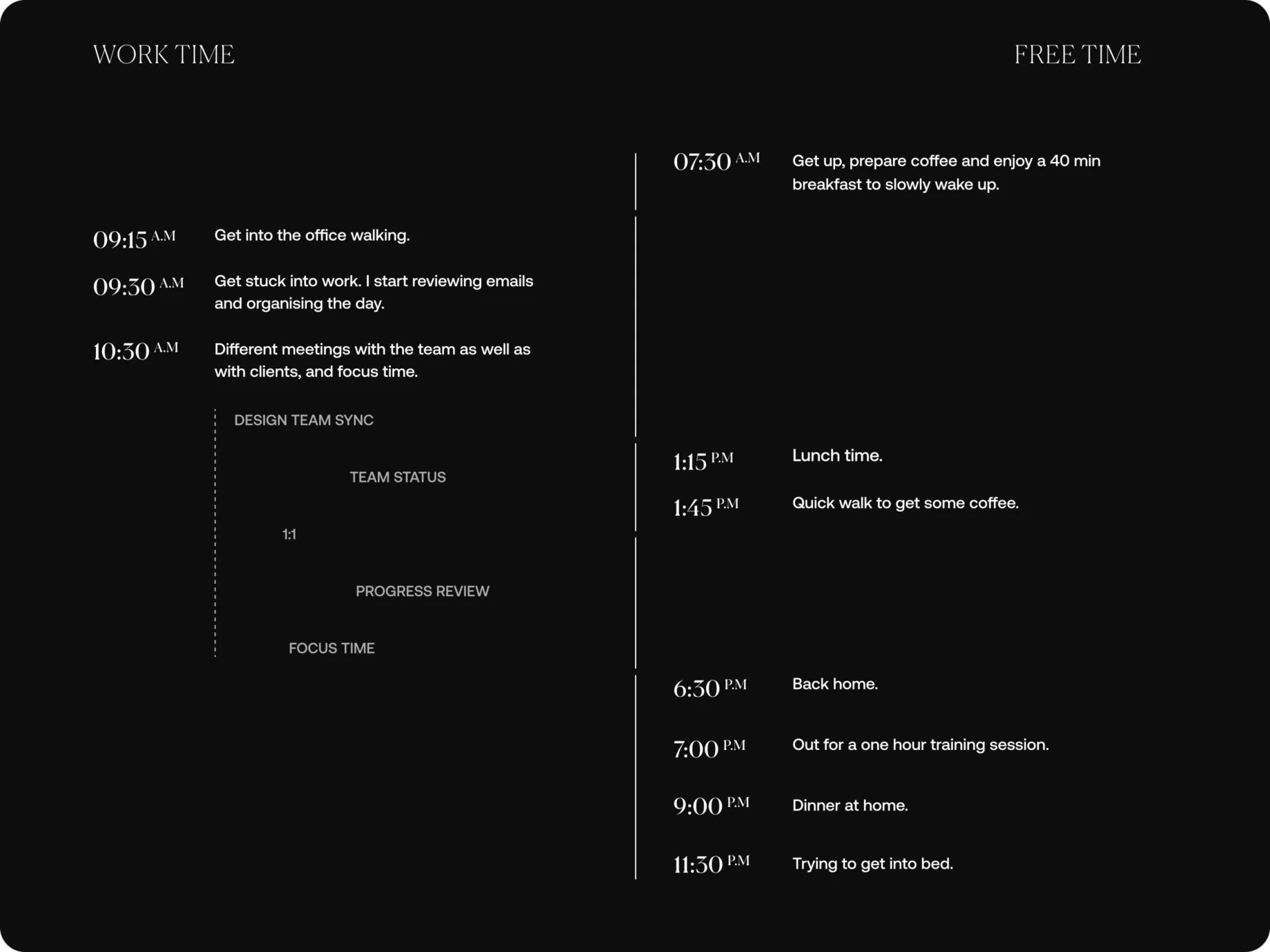 What's your workstation setup?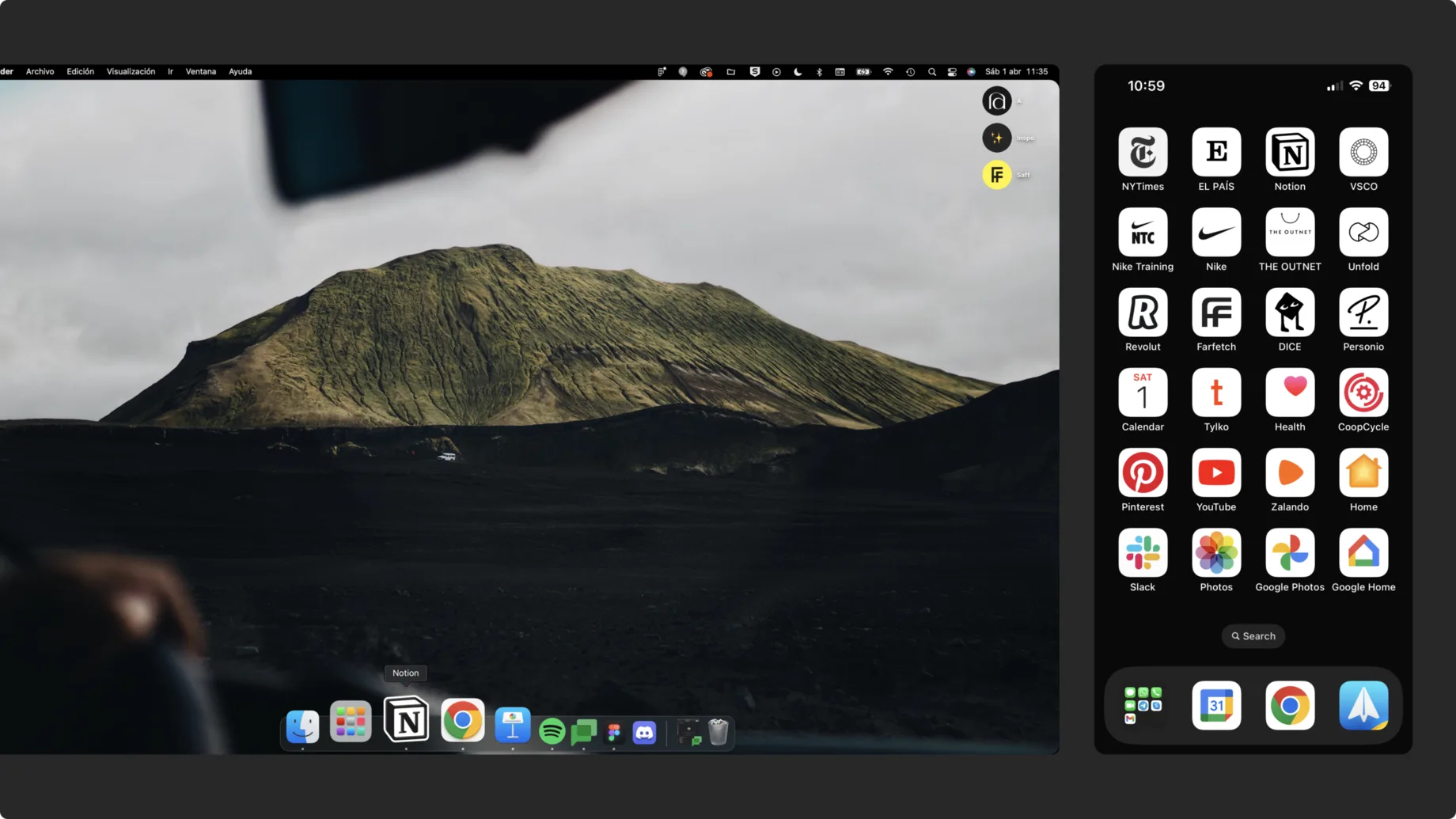 Where do you go to get inspired?
I don't think there's a specific place to get inspiration from. If you pay enough attention or you're interested in really getting curious about things, you create a visual universe in your mind that allows you to get certain answers to specific needs.
I find a lot of inspiration while travelling, visiting exhibitions, reading interviews, or just by going for a walk. I have my mobile phone full of sketches that I draw to capture ideas that come to mind, and the majority of them appear when I'm not at work.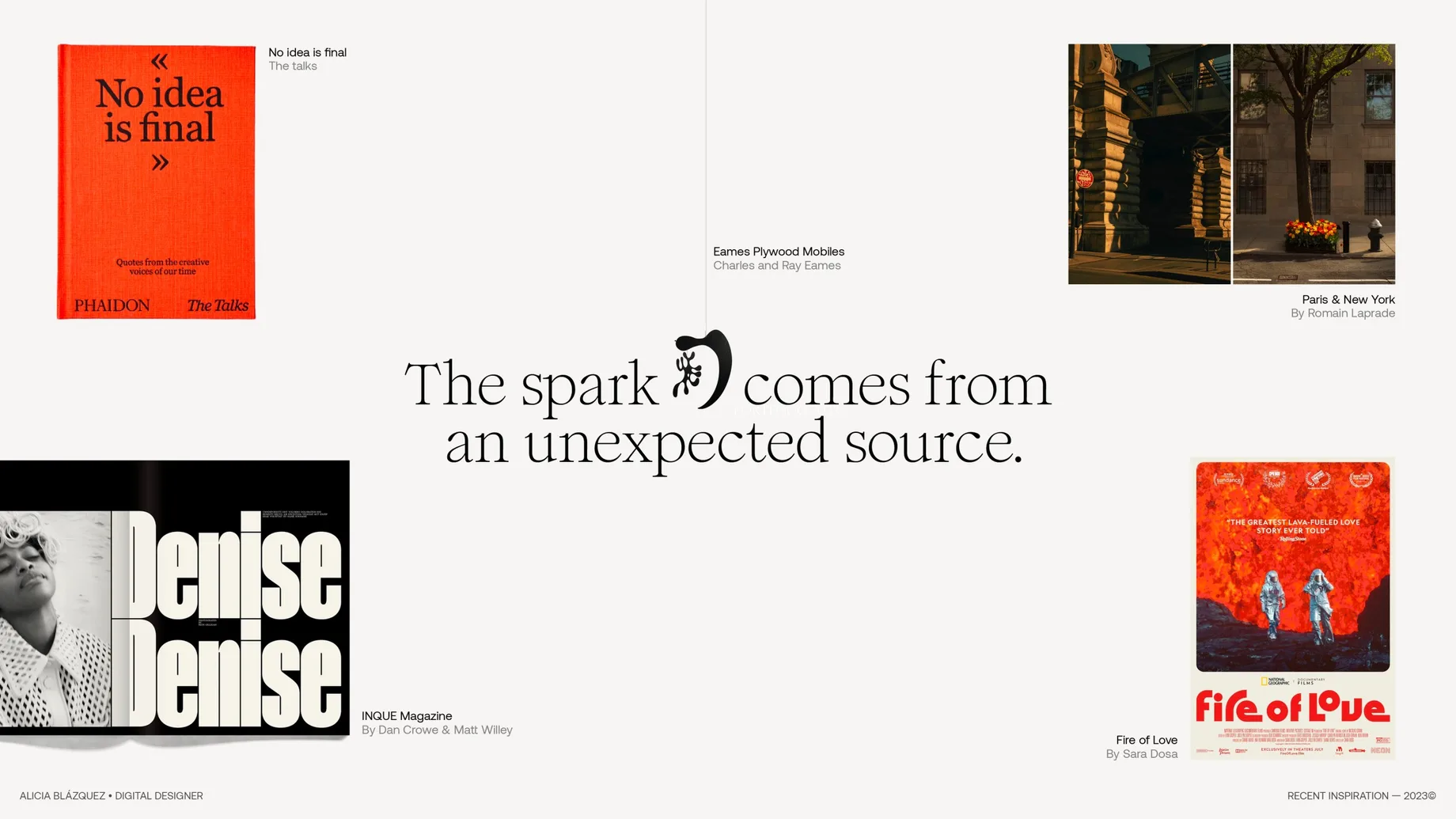 There's a difference between observing and seeing. Scrolling through visual stuff is not a proper way to get inspired. You really have to read and understand the process that led to someone arriving at an idea.
The more you know, the more curious you become. Knowledge primers curiosity. When you become interested in things, more things become interesting to you. You look around and what you see seems to multiply.
What product have you recently seen that made you think this is great design?
A couple of days ago Apple launched Apple Music Classical, a music streaming app designed for classical music lovers and some of the covers are absolutely delightful. These covers are a good example of how you can stretch an identity and evolve it towards specific touchpoints. A digital product with a soul.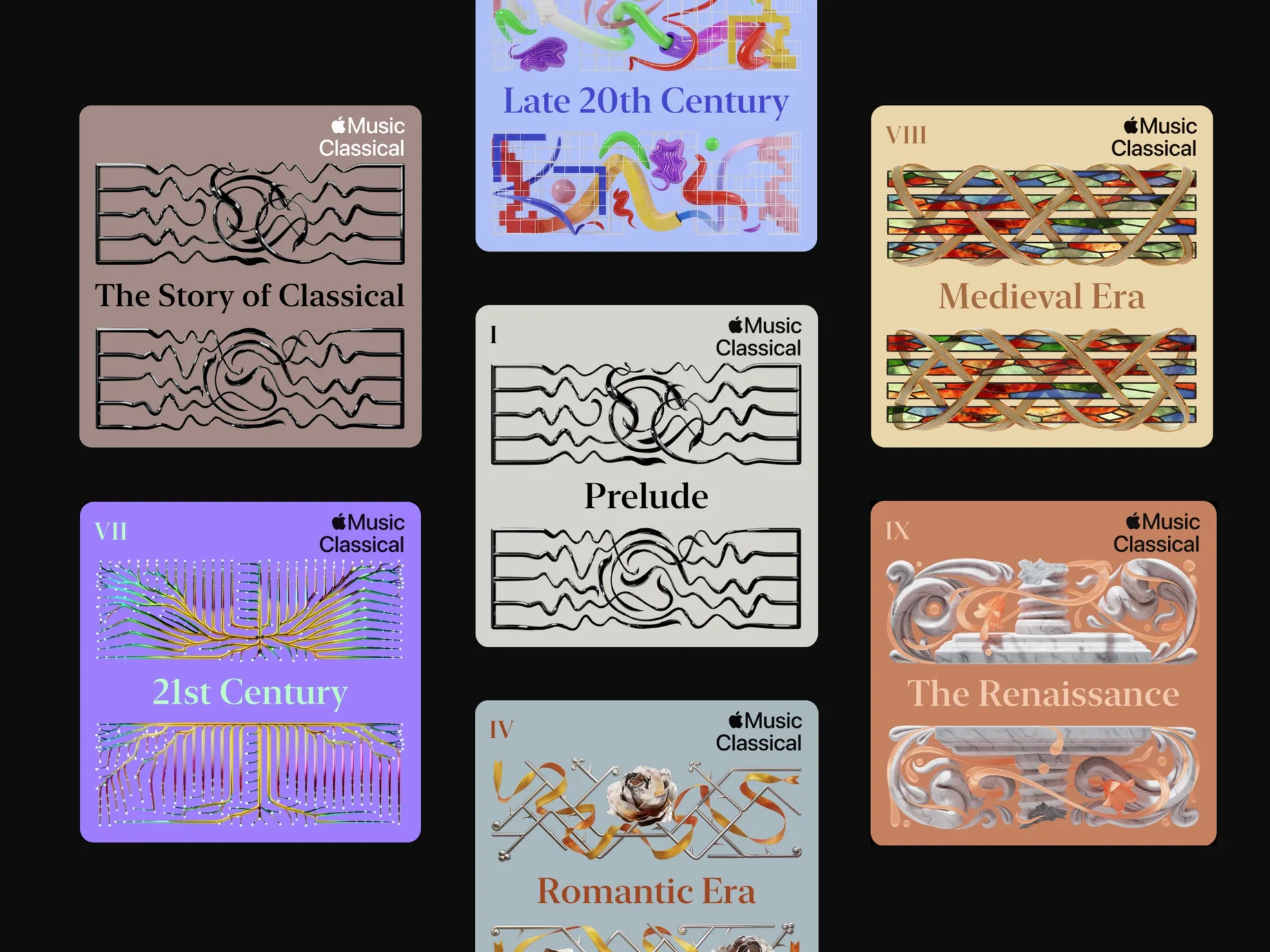 I really like projects that blur the boundary between art and design, where a strong concept allows the exploration of different practices, from storytelling to packaging, photography, and digital appearances.

In this project, Oddity Studio in collaboration with master perfumer Mark Buxton, launched a contemporary niche perfume house where they explored the uncharted territory of scent. The result is a unique and inspiring interplay of visible and invisible arts, awakening emotions and transmitting the right energy to act and create.
What pieces of work are you most proud of?
We launched recently the redesign of Engel & Völkers, an evolution of the identity to make its brand digital-first. The new brand experience reflects the company's uniquely premium lifestyle by bringing competence, exclusivity and passion to every client interaction.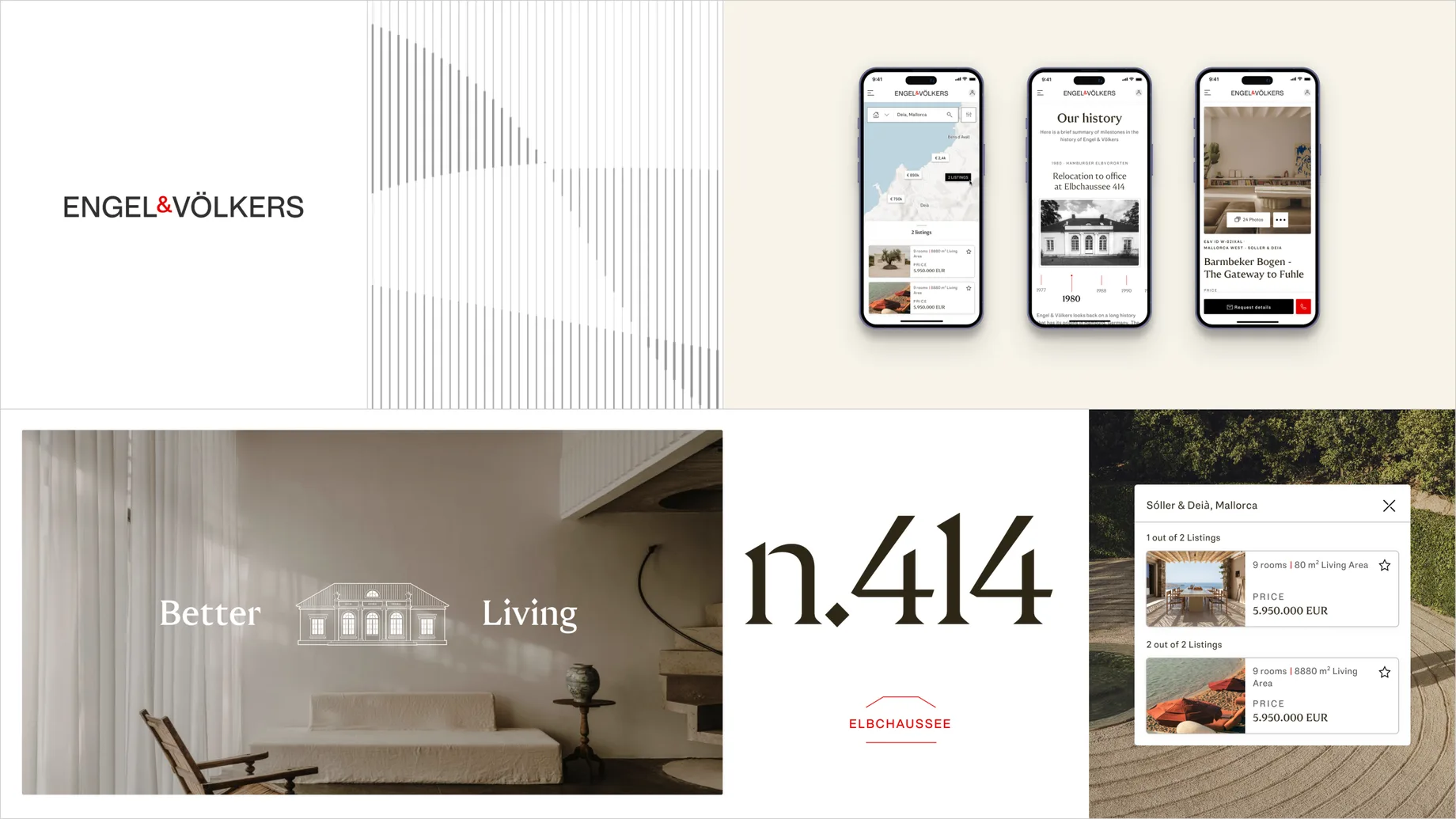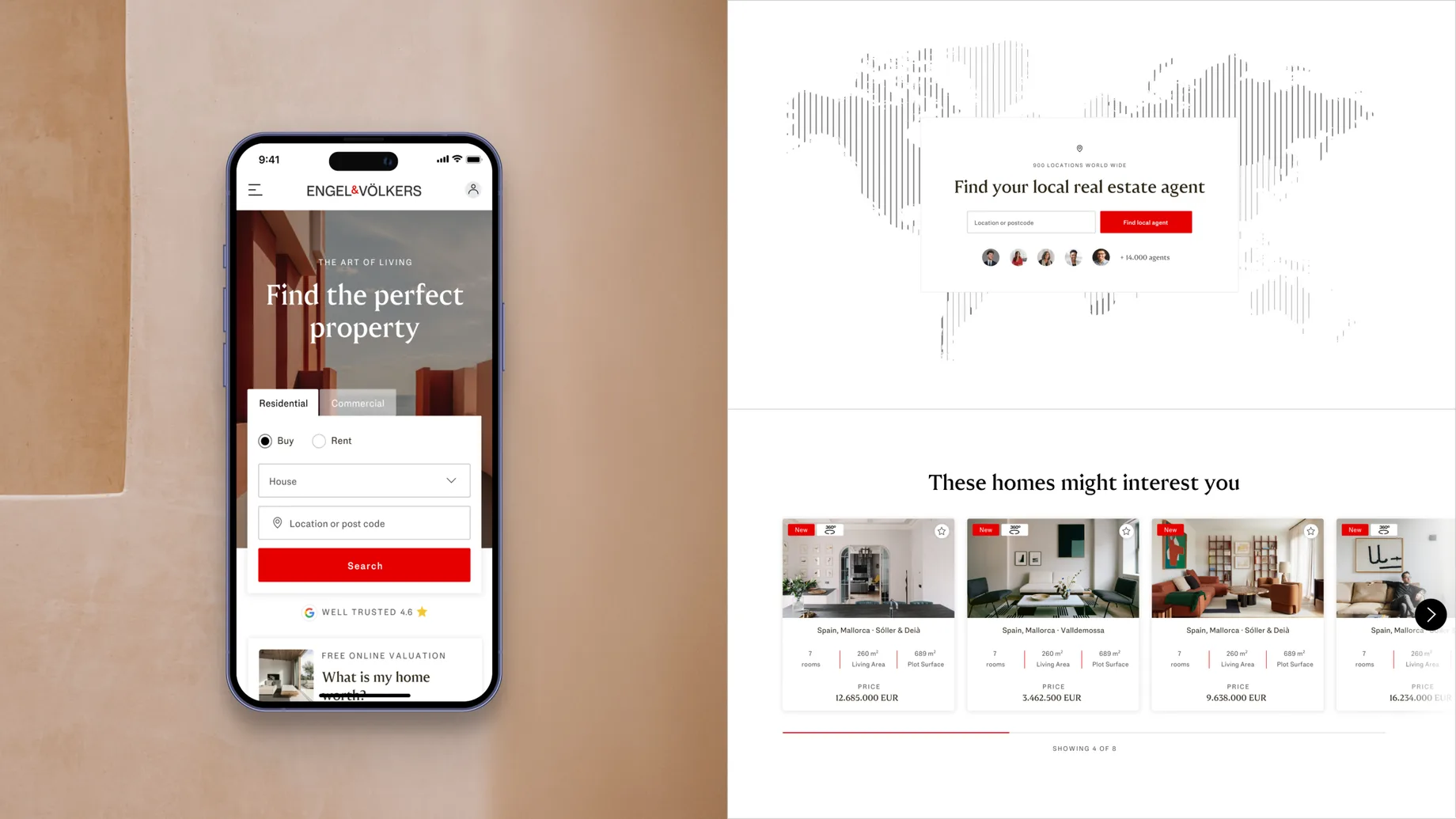 I'm really proud of all the work that we've done with The Valuable 500. Their commitment to put disability on the leadership agenda is an amazing brief to work on. We worked with them to create a bespoke strategy and visual identity that we translated into different experiences with the challenge of creating an accessible but meaningful experience.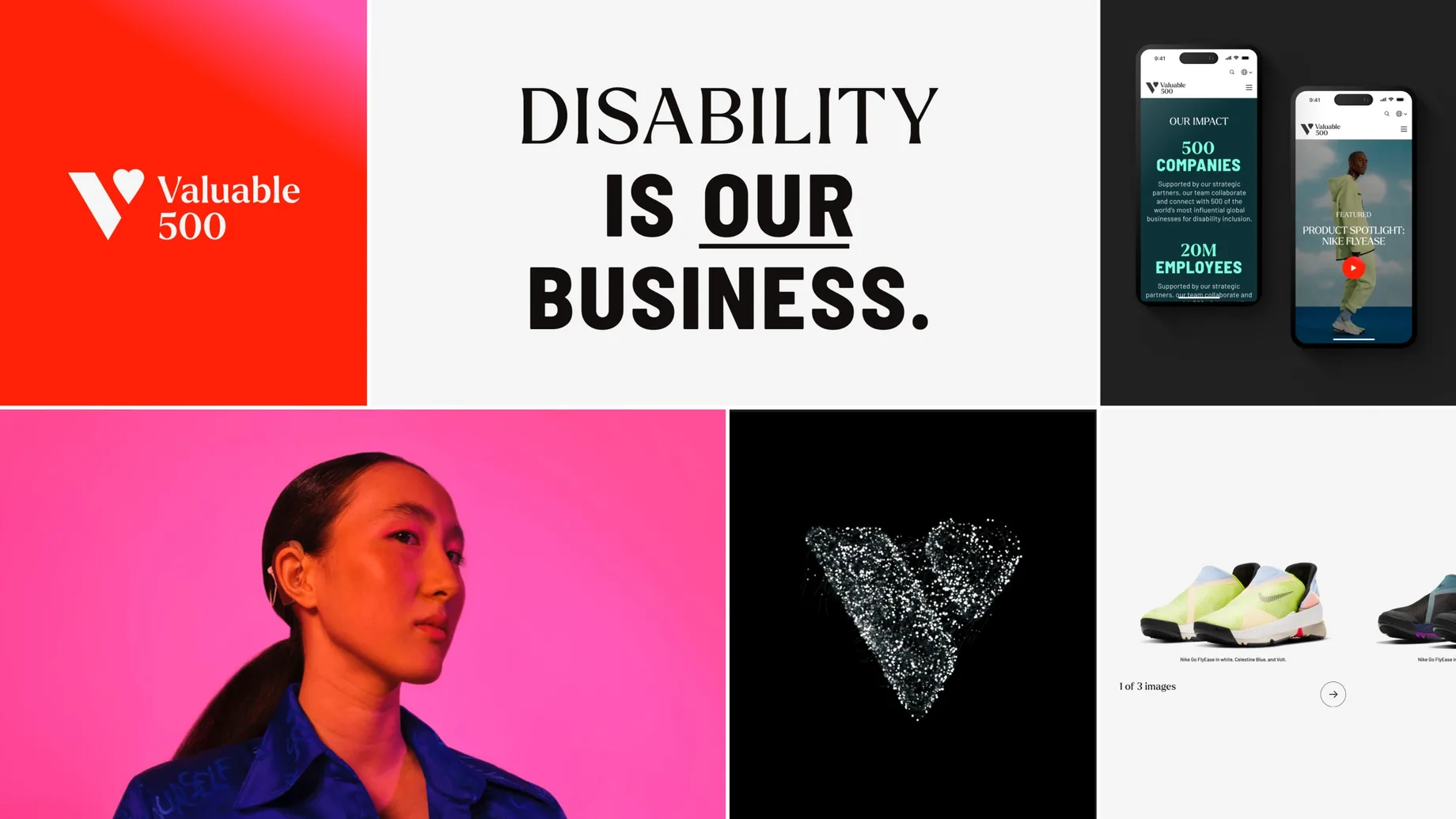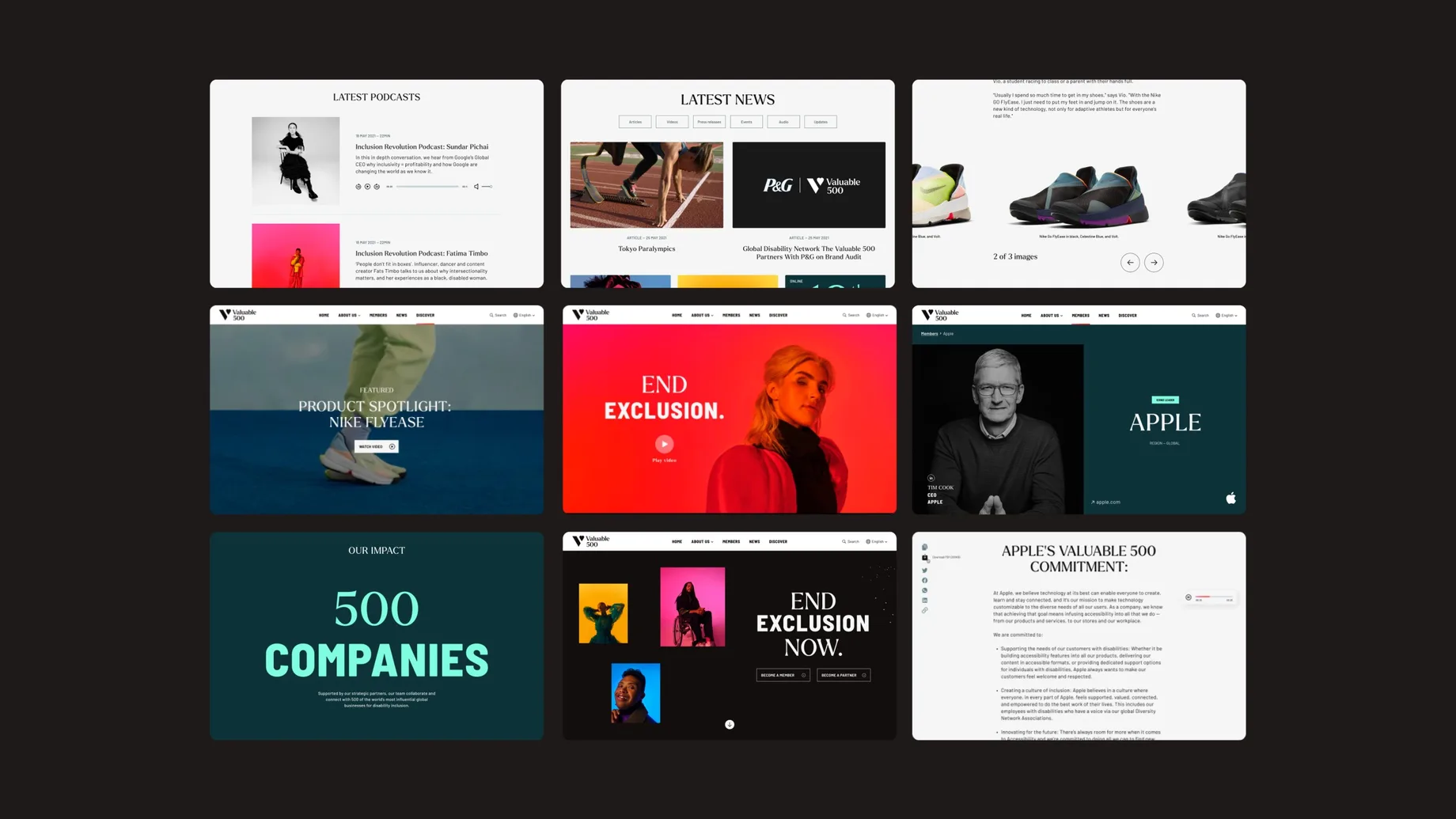 During the pandemic, I designed my photographic journal to share my passion for photography, creating a space where I showcase my photos through storytelling.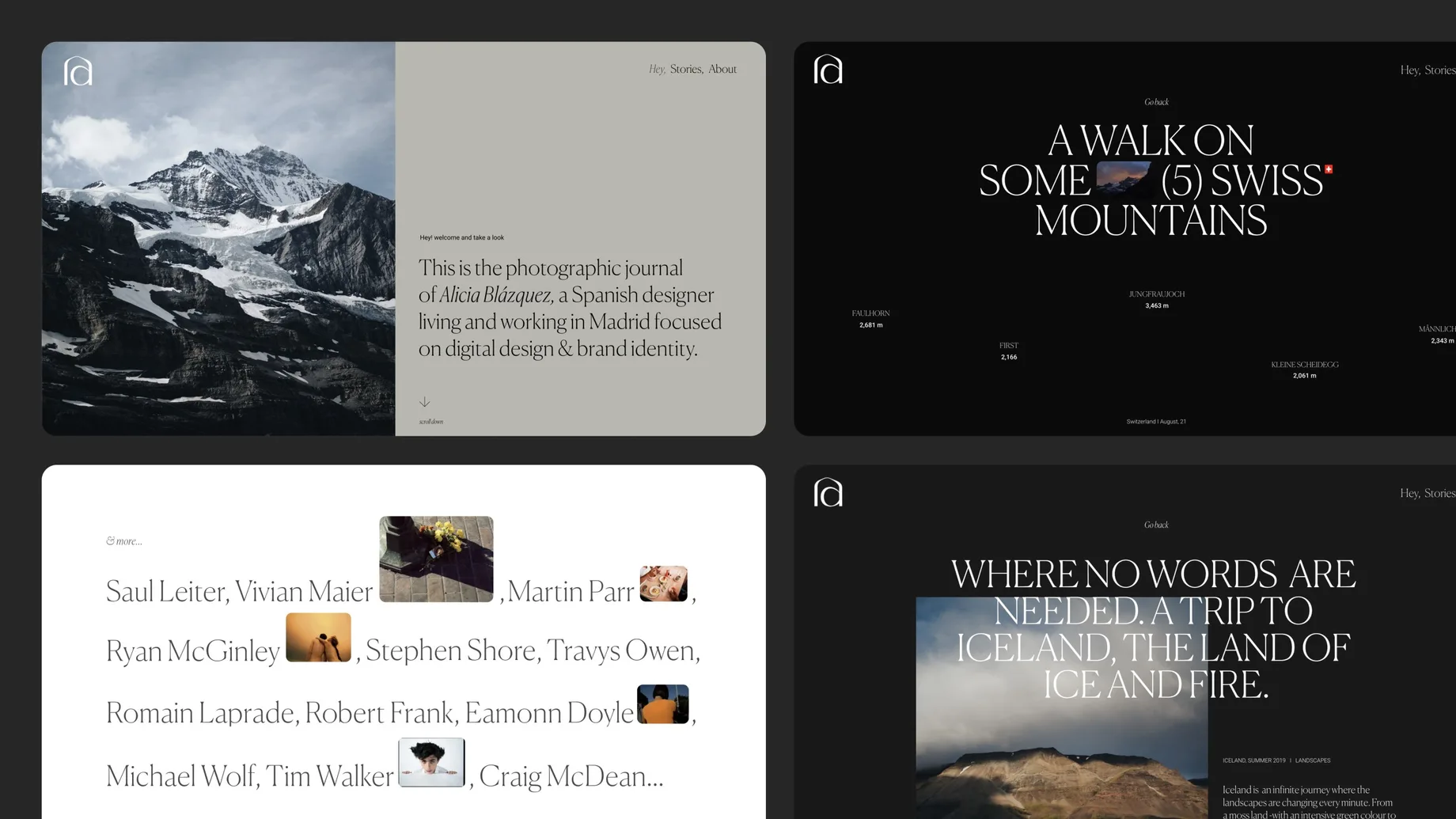 What design challenges do you face at your company?
As a digital designer working in a branding consultancy, I'm focused on bridging the gap between branding and digital. It's not only about adapting identities across interfaces, it's also about understanding how we can add value for customers and for the organisation.
One of the key challenges is to change the mindset to design identities that can be expressed in new -digital- scenarios and environments. This is a challenge that we face internally - to rethink the way we build strategy and identity development - but it is also a mindset that clients need to embrace. This is key to creating meaningful and purpose-driven experiences.
What music do you listen to whilst designing?
Any advice for ambitious designers?
Stay curious, work hard and have fun. Design is a powerful tool for communication, self-expression and experimentation. Embrace your own language but also learn to be adaptable and flexible to different contexts. Let yourself fall and fall again because there's a lot of knowledge and progress that comes from learning from your mistakes and from the perspective of others.
Be a team player with your work colleagues as well as with clients. I truly believe that trust and respect are key to having a good work environment. The client is part of the team, so involve them in the kitchen to empower them to make decisions.
I strongly recommend spending time to enrich your visual references as well as to expand your mindset. Design changes as society evolves. Be open-minded and mentally flexible to empathise with society and new audiences to create work that has genuine cultural value and that stands the test of time.
I really liked a quote that I found in Typeone Magazine, by Studio Ground Floor:
— "It's all about finding the line between what we know looks nice and what makes us a bit uncomfortable".
Anything you want to promote or plug?
You can follow me on Instagram and Twitter, where I post travel photos and design content. I'd be happy to connect!