What led you into design?
When we were young, my brother and I used to make games that we could play on our old home computer. I would design it and he would build it. Shortly after that, I found companies were willing to pay kids to design websites and flash games (Flash was cool then!).
So I started designing really early on, though I never really studied it - I think this was all around 17. I then got involved with film, advertising, print, product design, UX design, and graphic design too. It was important for me to try different kinds of design before making a decision on what I wanted to make a career out of.
What does a typical day look like?
I wake up at around 7 am. We usually try to have breakfast at home, maybe read for a bit and listen to the news, if we can. I cycle to work every day and when I'm in the first thing I do is check Twitter. Then I attend my morning meetings (I try to make sure my meetings are all done in the morning).
I keep a Trello board for myself. I have so many ideas, side projects, daily things to do, errands to run - so I have to keep track of it and prioritise. When I am finally at my desk, I check my Trello, pick one thing on my board and devote the rest of my day to focus on getting that one thing done. On a good day, I can get 2 big tasks done.
I try to be in bed at around 10.30. When I first started working, I used to work until 2 am. Getting a proper sleep cycle has made such a big difference in the quality of my work, my personal life, and health.
The loveliest thing about Sweden is the balance between work and life. I have so much free time now - to pursue my interests, catch up with friends, watch loads of films, read Twitter. I like Twitter way too much.
What's your setup?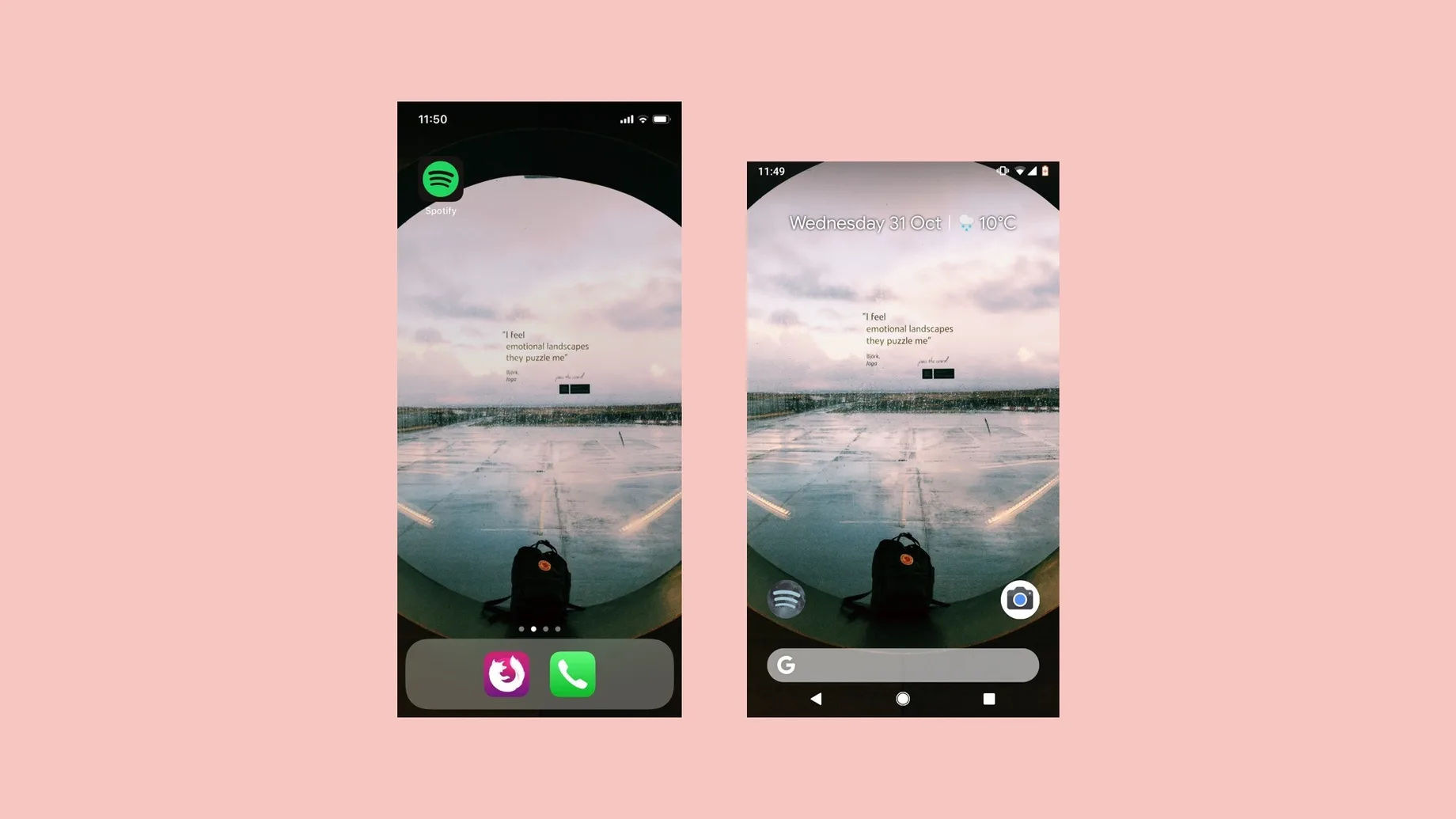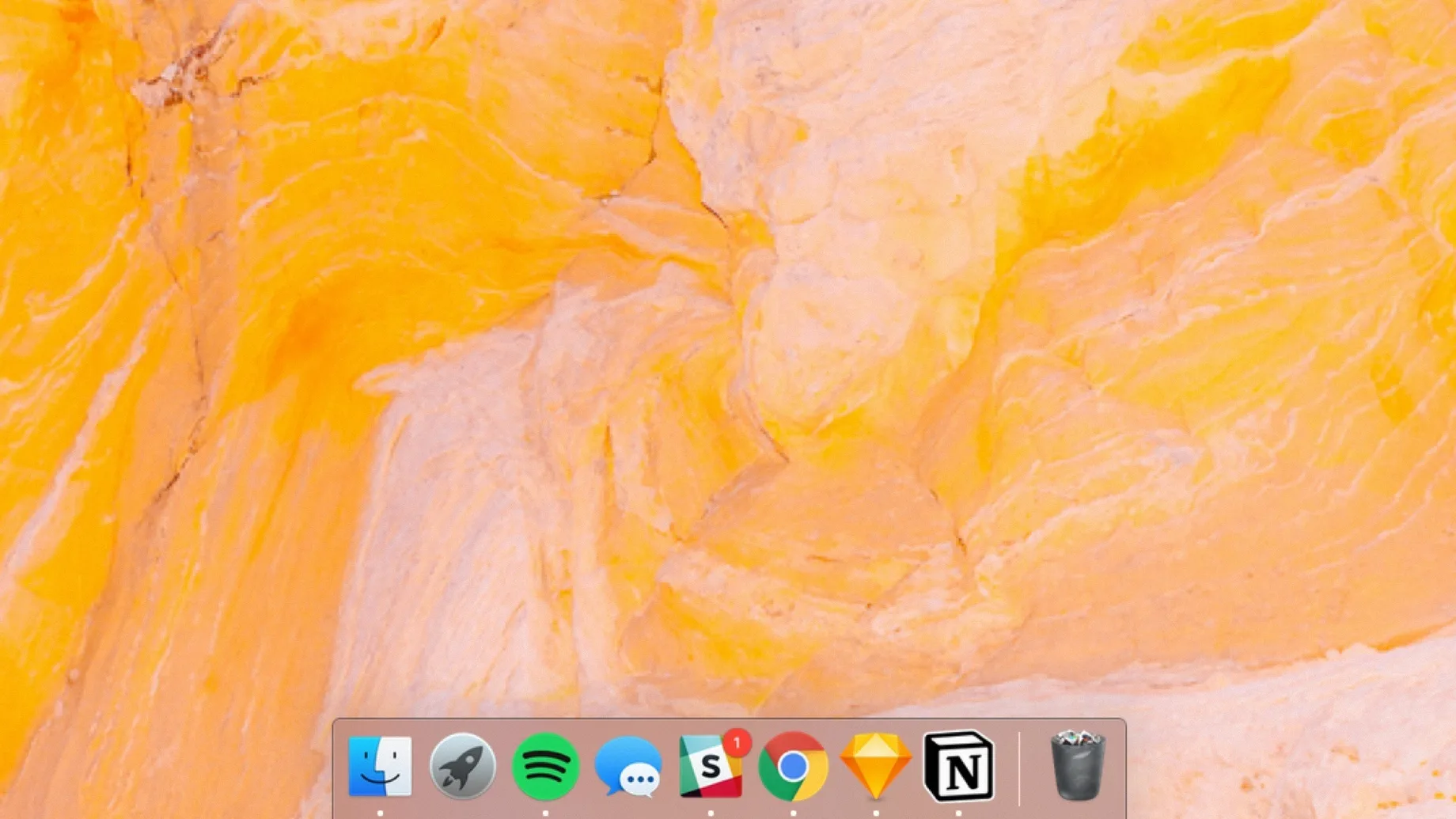 I like to keep my home screen clean.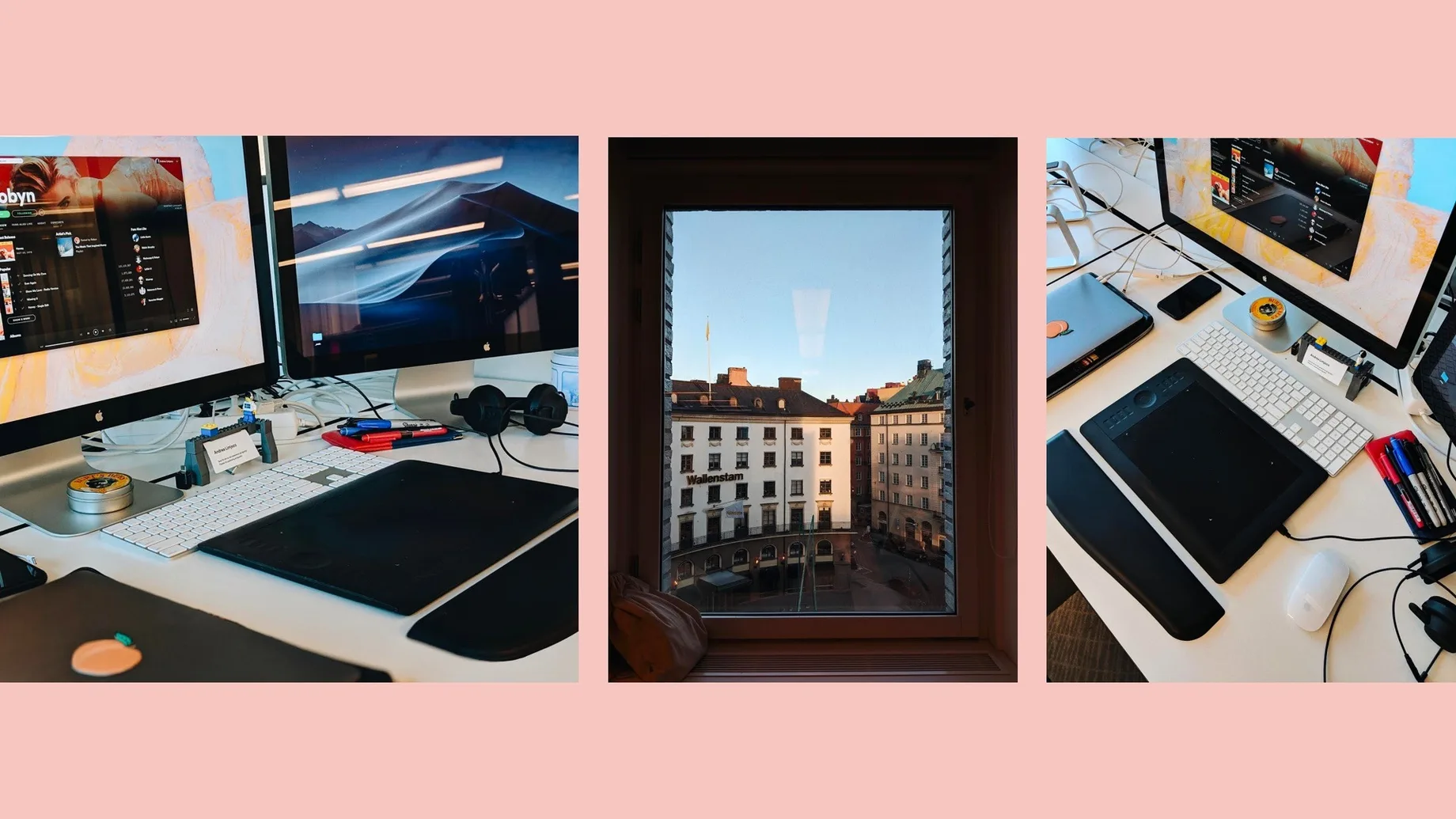 My desk on a good day.
Where do you go to get inspired?
There's a magazine shop in Stockholm called "Paper Cut". I love to go there on weekends to check out independent magazines, design books, etc. They have really great titles. They also happen to play great music.
I like getting inspiration from outside of product design too. It's Nice That is great because they showcase all kinds of art, design, and architecture.
Owen Williams is an independent writer who has this really great tech news blog called Charged Tech that is just the right amount of tech for me to keep up to date about the industry I'm in.
I love John Maeda's #DesignInTech Monthly Briefing newsletters.
What product have you recently seen that made you think this is great design?
I got this merino wool jumper from Rapha recently. It looks like a simple black knit but you can fold the cuffs to reveal a reflective material so you have visibility when you cycle at night. It's beautiful and functional at the same time! I don't have to wear those awful reflective clothes that make you look like a Christmas tree.
What pieces of work are you most proud of?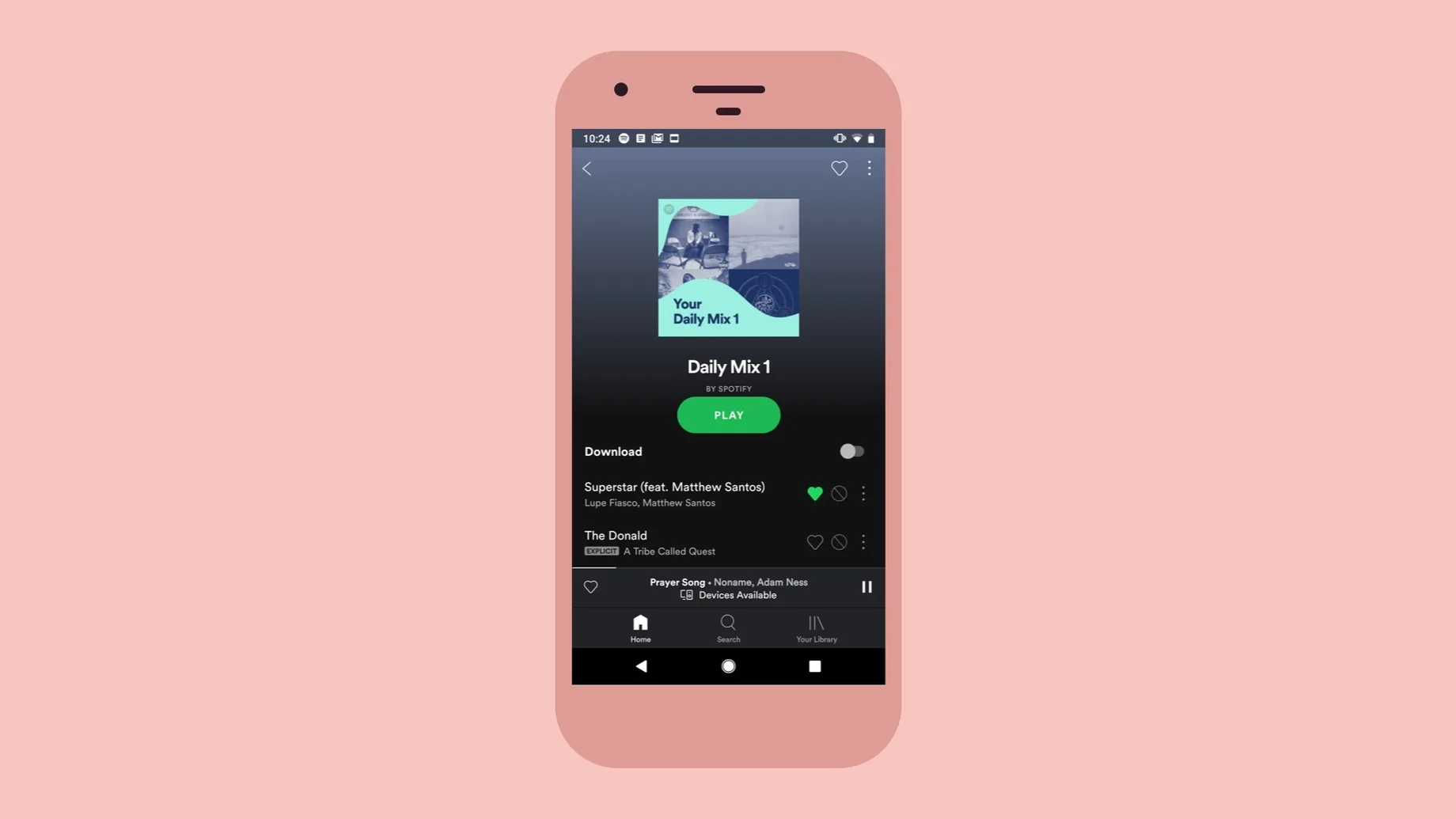 Daily Mixes was one of those projects I got randomly put on and when it launched, it was such a big hit! People really loved it. A big team worked on delivering the project and we're all very happy and overwhelmed about the number of people who use it every day. It's now one of our most beloved products.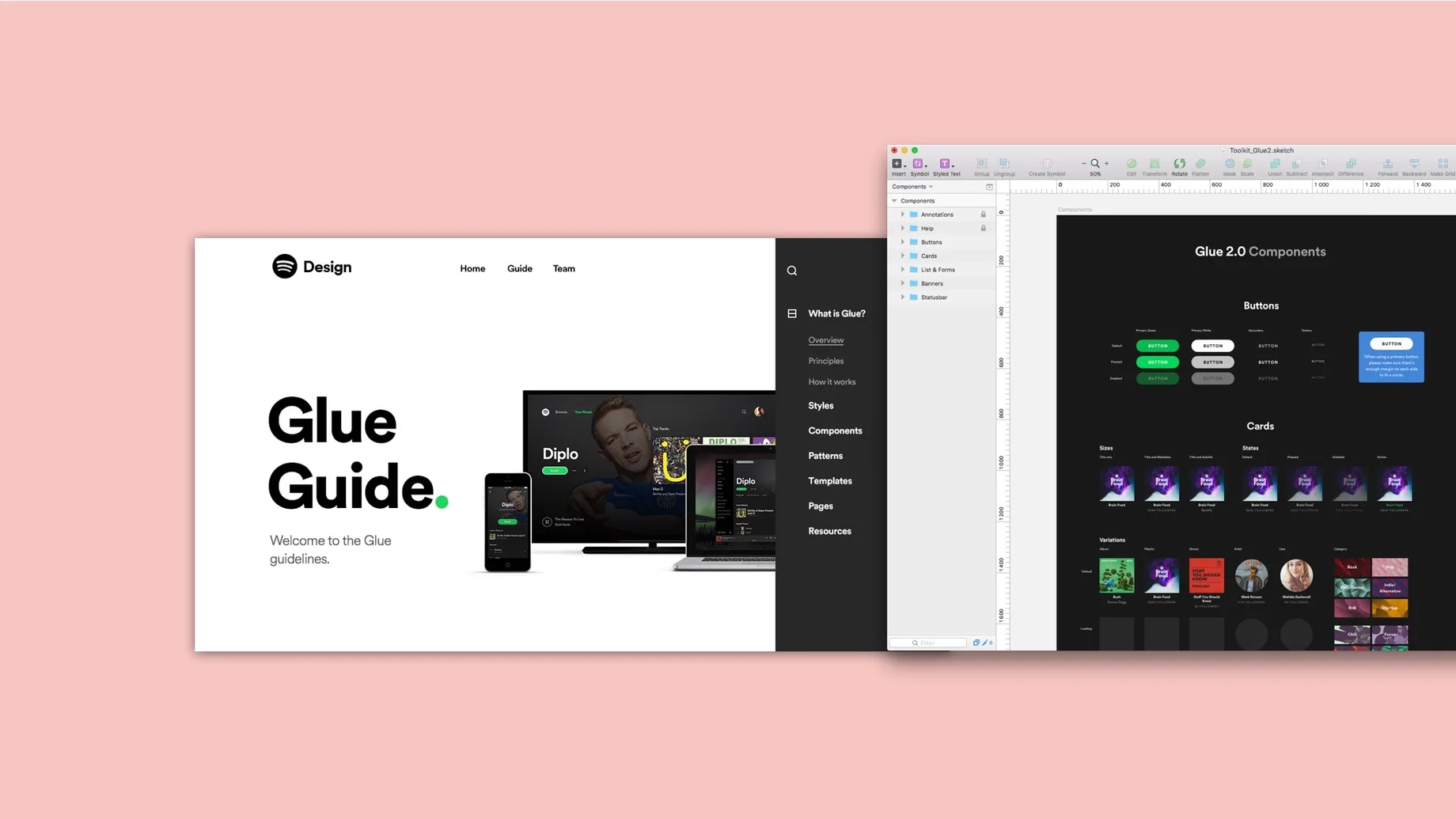 GLUE (the Spotify Design Language) was the first big project I worked on at Spotify. I was completely out of my comfort zone when I started working with the GLUE team but I had such an amazing manager and supportive colleagues. Kicking off a design system is one of those dream projects that not everyone gets a chance to do, but I'm glad I did it and it completely changed the way people design and build things at Spotify.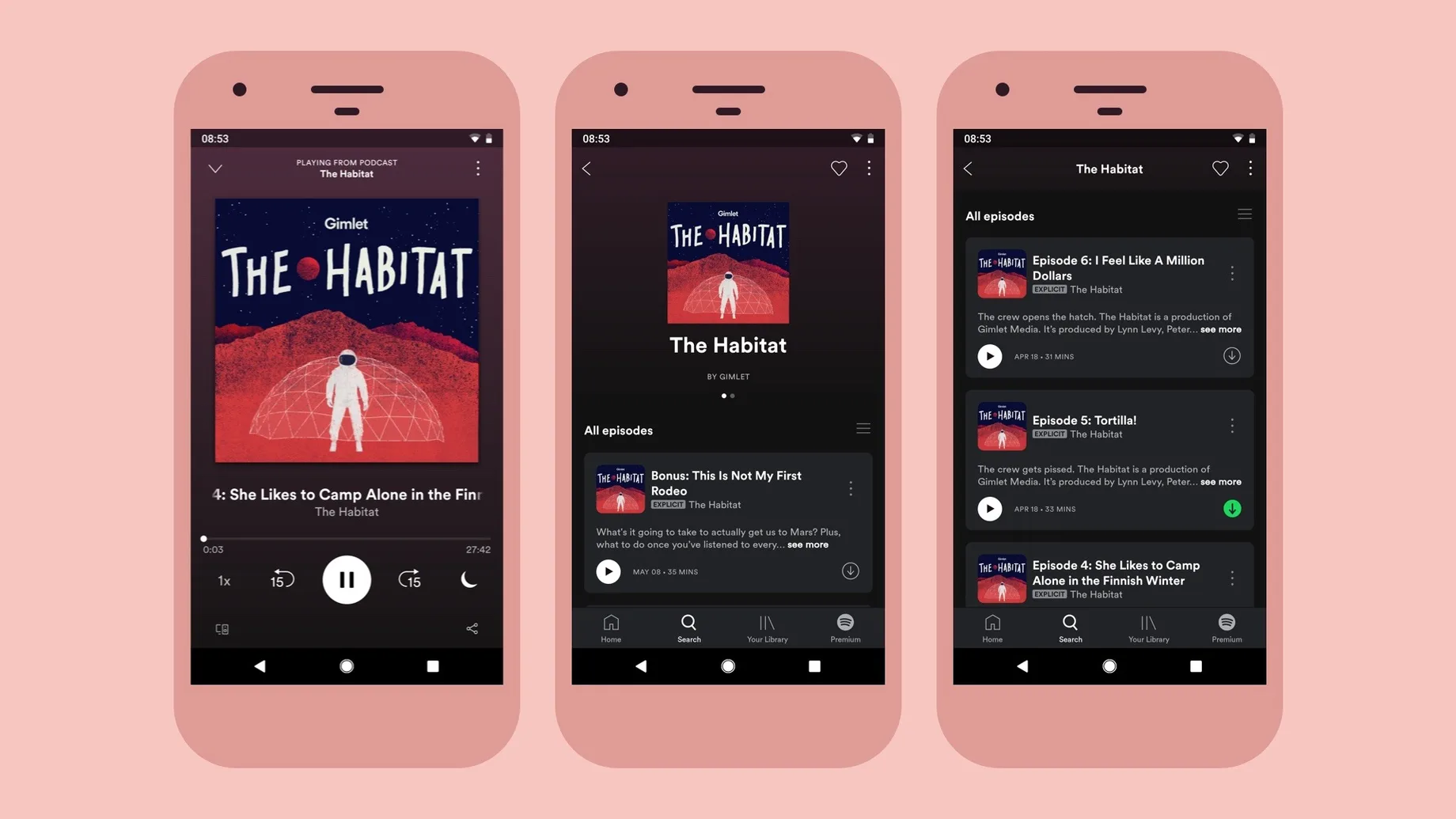 Podcasts on Spotify. Introducing podcasts to Spotify was a big and complex challenge that I, personally, wanted to be a part of. The goal is to start improving the way people listen to and discover podcasts. We're slowly improving the experience and now we're getting some love in the podcast community. This is so challenging for a product like Spotify where Music is the dominant offering.
What design challenges do you face at your company?
When I started at Spotify, we were a very small company and in the past few years we have experienced hyper growth (80% of the people at Spotify joined after me!). This is great for the company but also challenging because we didn't have the time to define ways of working with thousands of people.
That's the most challenging thing for me: working with a lot of people. In the beginning, I felt so much more comfortable in a smaller setup. But over time I learned how to give better feedback, communicate more and delegate to others.
As a consequence of being so big, I have to let go of this perfectly designed product in my head. I had to learn to change and iterate my designs a lot. Most of the time, the Spotify product that people see out there is not entirely what we had in mind from the beginning. We're constantly improving it.
What music do you listen to whilst designing?
Any advice for ambitious designers?
Try to learn other kinds of design and go beyond what you learn in school. Learn 3D modeling, coding, writing, video editing. This will make you stand out from other aspiring designers who can only just do one kind of design.
Spend time with people who are not designers! Diversify your network. One of my best friends is a lawyer and he has a completely different way of approaching problems. I find that really fascinating.
Anything you want to promote or plug?
Follow me on Twitter at @andrealimjoco
I love this playlist that FourTet makes on Spotify. Everyone should listen to it!
Our Spotify Design team is hiring. Join us. :) Follow us on Twitter & Instagram for updates.