What led you into design?
I grew up in rural Montana, in the mountains, where my brothers and I entertained ourselves by building tree houses and snowboard jumps. We would come up with ideas, then bring them to life however we could. This led me to want a career where I could continue to build things.
Then, in high school, I got into video games. Initially, I just played as a hobby, like the rest of my friends. But then I became fascinated with the fact that with computers, you were really only limited by your imagination in terms of the kinds of worlds you could create and the products you could build. This drew me to software as a medium for creativity and eventually led me into design.
What does a typical day look like?
I wake up around 7 am and try to start my day with an hour-long workout, usually a ride on a stationary bike or a run. My work really varies a lot day-to-day. I spend a fair amount of time meeting with various people on the team to unblock projects, guide priorities, and generally try to ensure things are running as smooth as possible. Recruiting also takes up a lot of time, but it's fun bringing new people into the company and assembling teams to push things forward.
A few days a week, I try to set aside time for more introverted, creative work, such as thinking about a new feature, or an area of the product that we're working on at a high level. I'll spend a period of that time going over user research, and then think strategically about the problem we're solving. This time is important because it helps me get all of the contexts I need to build a mental model for all of the different use cases and scenarios we are designing for, and then I can go back to the team with a clearer vision for what we're trying to accomplish.
I head home around 7 or 8 pm, have some dinner, and usually end my night reading a book for an hour or so if I can stay awake.
What's your setup?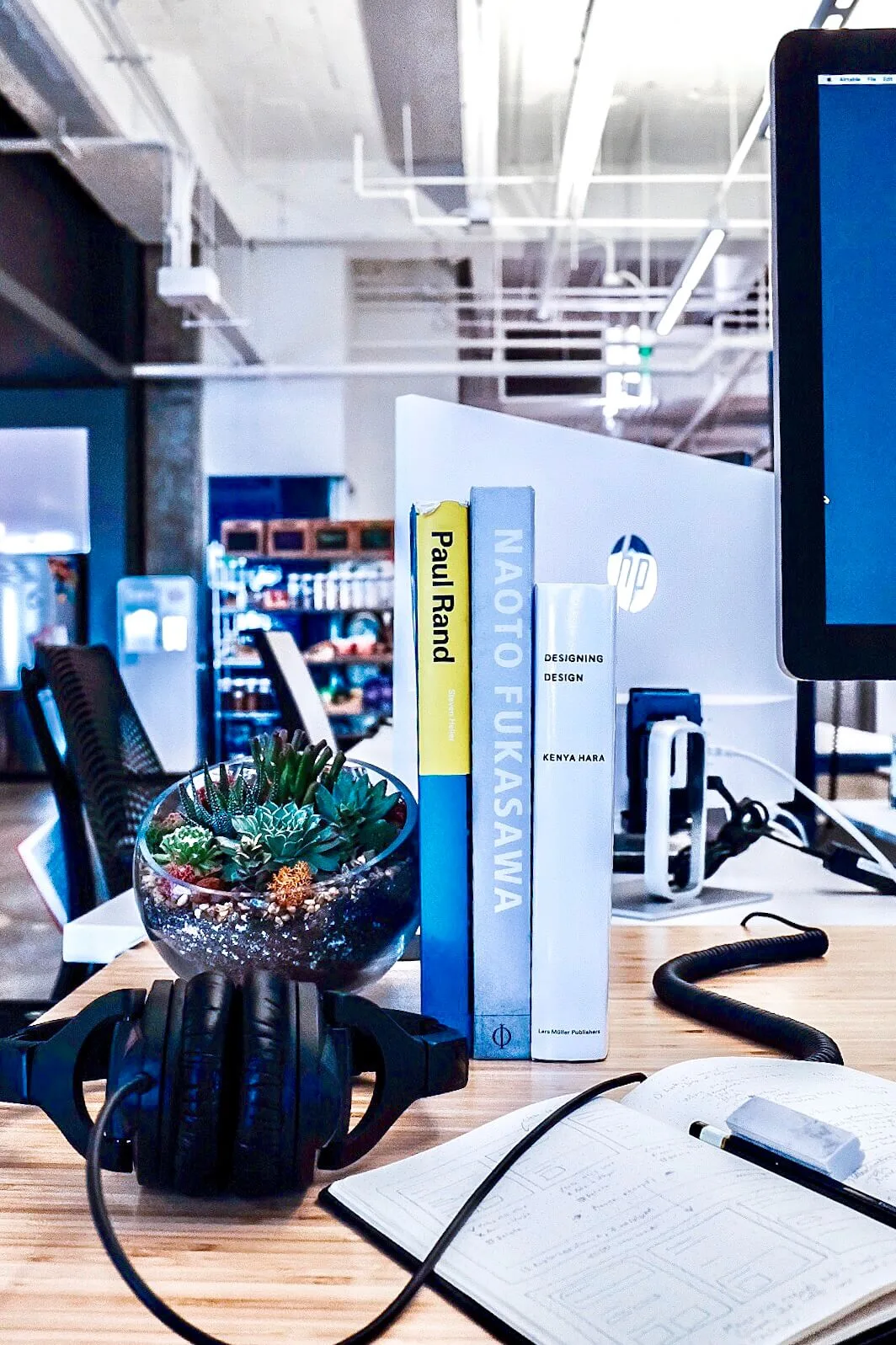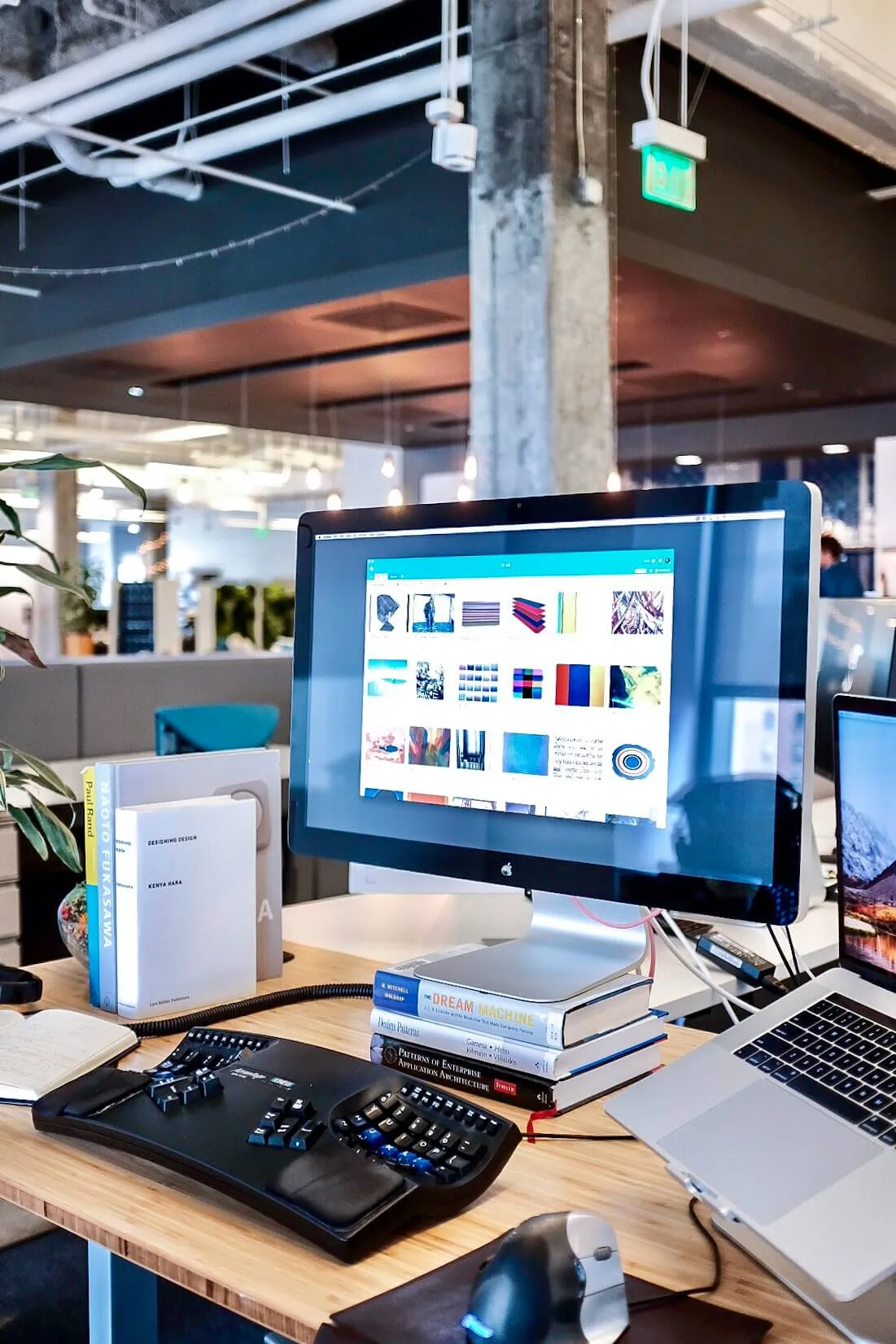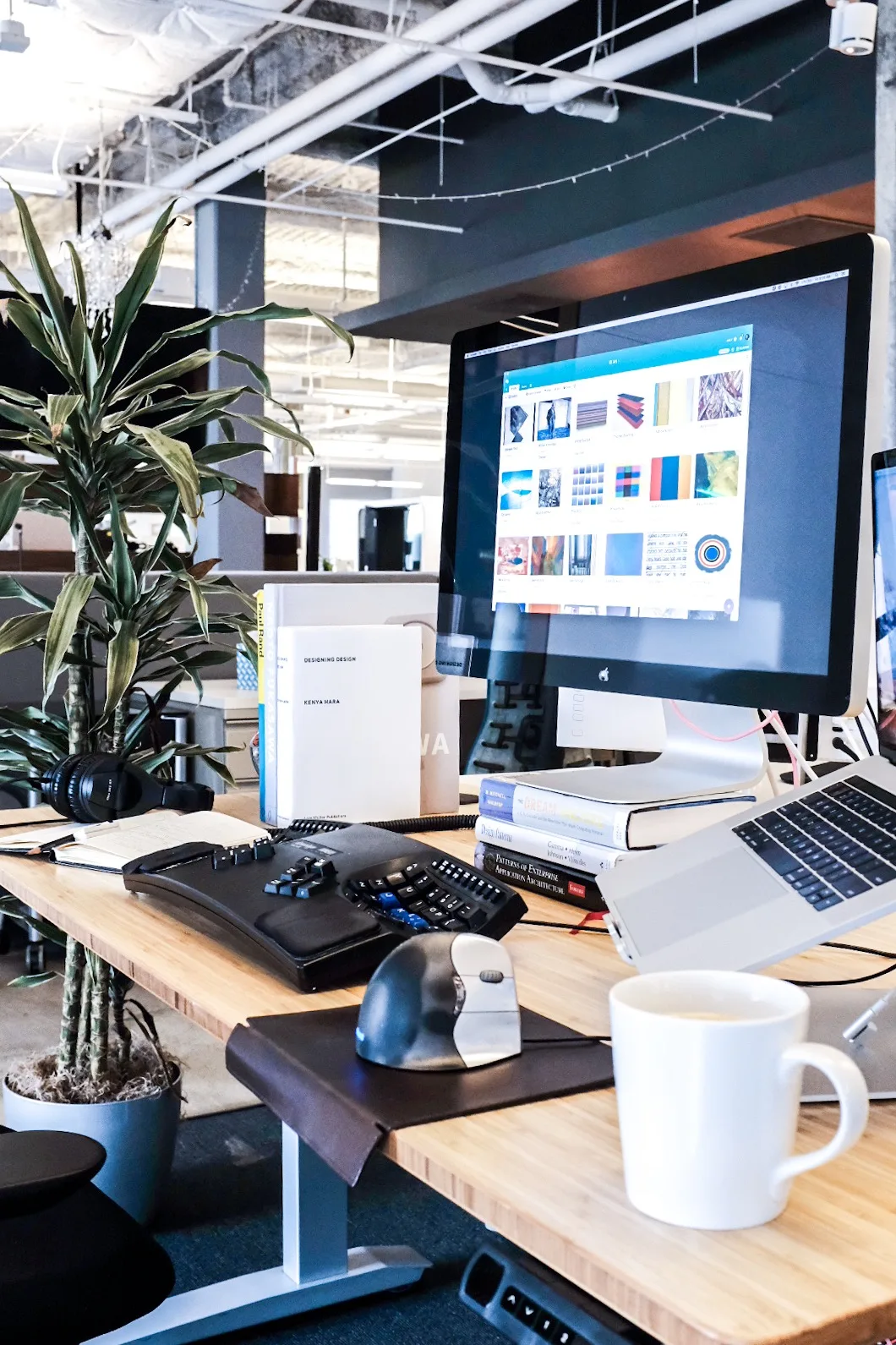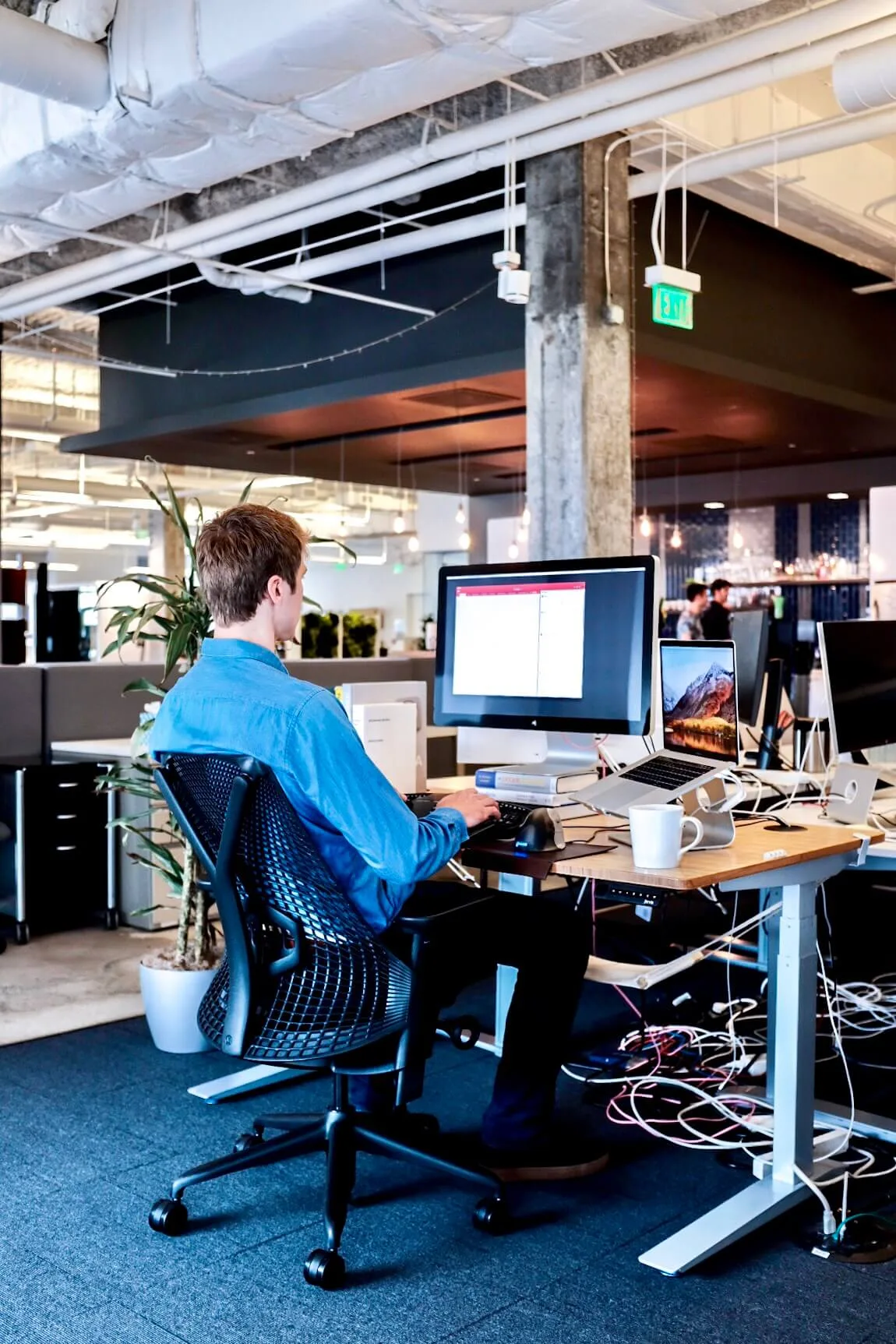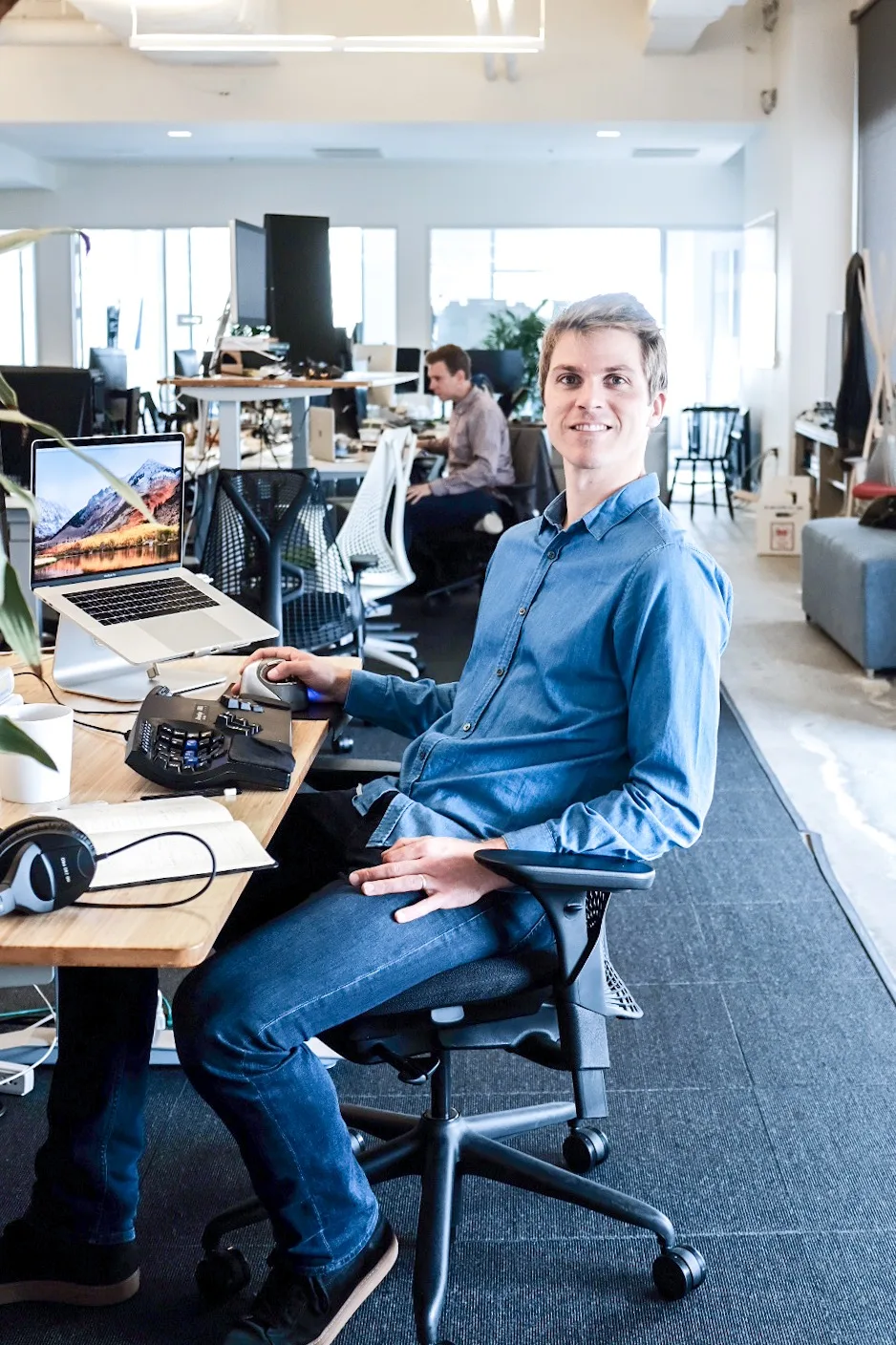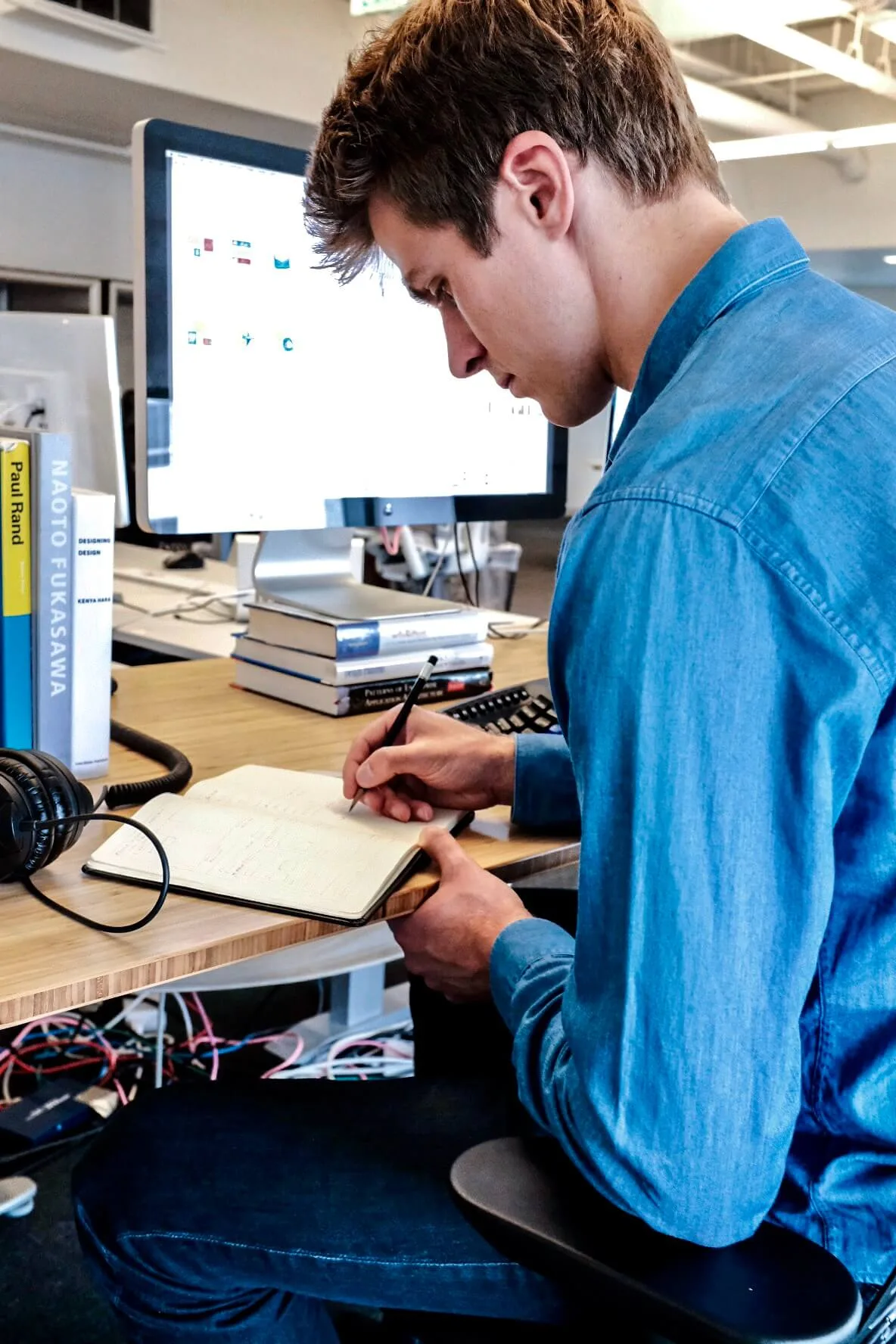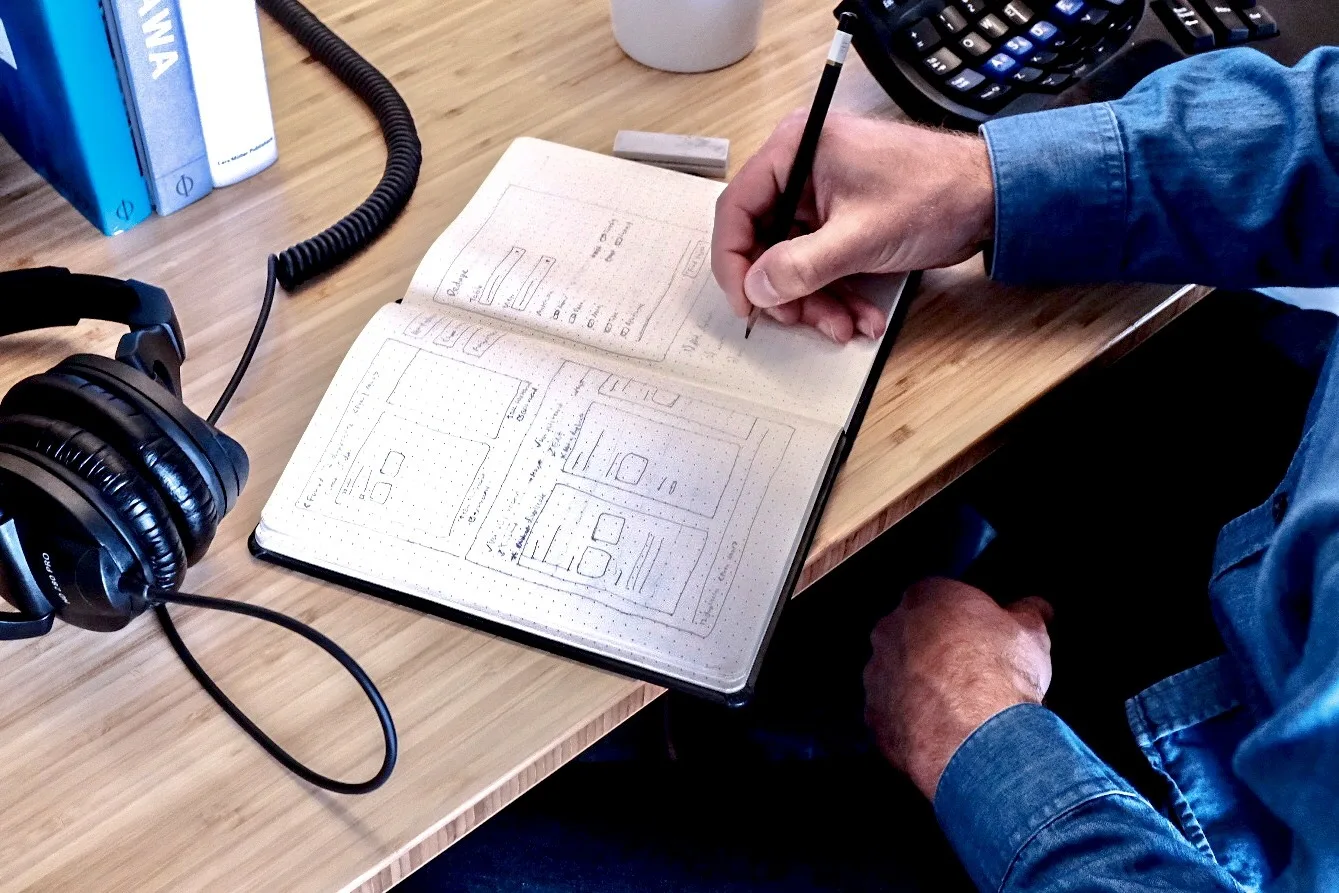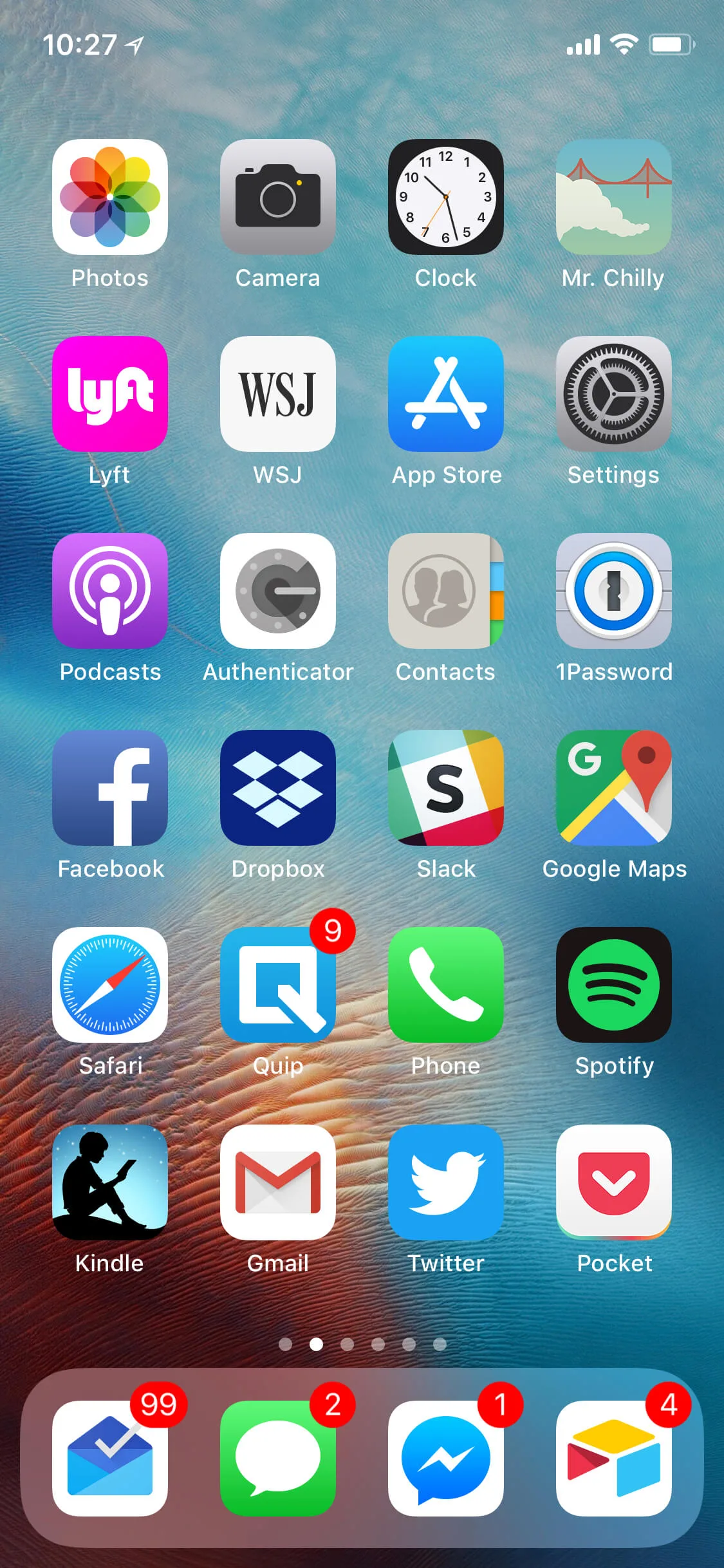 Where do you go to get inspired?
I love reading biographies and — I know this is going to sound nerdy — but I also get a lot of inspiration from going back to the foundational books and papers on personal computing. I find that the original thinkers here, Alan Kay or J.C.R. Licklider, had incredibly imaginative conceptions of what personal computing could look like, and envisioned software creation as something that anyone would be able to participate in. Original ideas on computing seem harder to come by these days since it's so hard to see beyond the status quo.
Some of these early research papers can also give you a solid foundation for thinking about relevant problems. As one small anecdote, we've been thinking a lot about user permissions recently. There are numerous products in the current market that we could look to for inspiration, but one of the most helpful resources has actually been a paper from the 1960s, originally written for the FBI, which gave me a much more concrete mental model for access control and security, and a clear vocabulary to work with for concepts that otherwise just felt very abstract and difficult to reason through holistically.
Separately, I've also taken a lot of inspiration from architecture, especially Peter Zumthor's book "Thinking Architecture," and Cesar Pelli's "Observations of a Young Architect." Partly, I think I just admire Zumthor and Pelli for their dedication to their craft. But there are also many similarities between the best architects and the best product designers, in that they're both working to combinate form and beauty, but the building also has to stand up, and the product needs to be functional and work. In architecture, there's also an incredible appreciation for the material, and its underlying constraints, which as any kind of designer, you are always grappling with.
What product have you recently seen that made you think this is great design?
I recently got a Peloton, which is generally a well-executed product experience. I've always found cycling during the week difficult because of how much friction was involved: gearing up, going outside on the bike, dealing with weather, and so on. Half of the problem with going to the gym as an alternative, or using a stationary bike, was that I had to motivate myself to ride for a certain period and monitor my own intervals. The Peloton removes some of the "activation energy" required to get started. And once you're on the bike you can just go into autopilot with the class, which is pretty immersive with the large screen, headphones, and real-time feedback that gives you a sense of how you're performing according to your own goals and the rest of the class. Peloton has really empowered me to work out more often, in a way that was previously very difficult to achieve with everything else I was juggling.
Design plays a big role here. The UI is nice and easy to use and pretty and everything. But in the end, it's the fact that it lowers the bar to achieving your goal and living a better life that makes it good design. Any design that fundamentally changes people's habits, and empowers them to live a better life, is really the best design there is.
What pieces of work are you most proud of?
I'm really proud of the foundational work we did early on with Airtable. We set out to take the database, which is pretty complex and was previously only accessible to developers and make it understandable and accessible to a much broader audience. We put an incredible amount of time and effort into things up front to simplify our core grid interface, making things like foreign key relationships and views seem pretty obvious in hindsight.
Everything else that we have since built into Airtable, like Blocks, is predicated on our customers having a clear idea of what's going on at that core database layer of the product. I think it's that foundation that has made it possible for users to pick up the platform easily, empowering them with a basic knowledge of how things are structured in Airtable, which then lets them do more sophisticated things on top of it.
We receive a lot of feedback from people using Airtable for the first time who say that they've always wanted something like this, and they can't believe it hasn't existed until now. It just "clicks" for a lot of people, and I think that's a testament to the design (in addition to people appreciating our friendly brand, visual polish, and what you'd usually expect when you think of design). But it took a surprising amount of experimentation and iteration to get there.
We're really proud that we managed to build a platform simple enough that coming in for the first time, you get immediate value; and yet, we didn't have to compromise on how flexible or powerful it is. The value just grows as you learn all of the different ways it can be used.
What design challenges do you face at your company?
There are two main design challenges that we face at Airtable. The first is a meta-design challenge, where we have to frequently ask ourselves: How do we give our customers the right components and building blocks so that they can go and build their own useful apps? And, what are the fundamental components within those apps that are very simple on their own, but when combined together in various ways will give a high degree of expressiveness such that our customers can use them to build their own idiosyncratic workflows?
The second challenge has to do with the fact that Airtable is a very flexible lego kit, and there is a lot you can do with it. When we first acquire a customer, we want to give them something that solves their specific problem right away, but also expose them over time to all of the other ways Airtable can solve other problems in their organization. If a customer wants to use Airtable to track and organize all of their user research, for example, we would want to set them up with a user research base as quickly as possible. But, we also want to teach them over time that they can use Airtable to solve many different (sometimes unrelated) problems, such as for managing design project planning, product roadmaps, etc.
What music do you listen to whilst designing?
Any advice for ambitious designers?
I would encourage designers and people in any role not to be constrained by their title. As a designer, don't be afraid to dive into code and build software or dive into marketing and copy. You shouldn't think that you're just a person responsible for moving around pixels. Try to grow into someone with the skills needed to build an amazing product, which includes marketing, copy, engineering, and so on.
At Airtable, most of our product designers are technical, so they actually build a lot of the interfaces they design. It's incredibly valuable, not only in their ability to execute things without a developer but also because it expands their knowledge of the material and medium that they're building things in.
Of course, this is not to say all designers need to go learn code. If you're a very visual designer, but you're good with marketing and branding, there are many combinations of things you can be really effective at. It's more just about continuing to expand your skill set outside of your initial domain — that's how you level up in your career and are able to take on more responsibility and own larger swaths of product.
Anything you want to promote or plug?
Airtable is hiring designers of all forms, as well as engineers, marketers, and different roles across the board. We're interested in talking to anyone passionate about helping us expand our lego kit, so we can empower more people to build their own useful apps and workflows.
Also, please check out all the ways that design teams and UX research teams are using Airtable to do better work, as well as the eBook we just released on Building a Working U````X Research System.