What led you into design?
When I was little I would try to mimic the drawings for Sailor Moon, Pokémon and Sanrio characters. I wanted to enter the colourful worlds of anime that were on the books, toys and stationary I knew growing up.
Then later in high school, I remember taking a photography class and my teacher asked me stay back one day. She told me she saw something in my photos and really encouraged me to apply to art school. I got my BA in Image Arts in Canada and had a bit of an on and off relationship with art after graduating. After some time I came back to it in the form of graphic design and art direction. These days I'm exploring ceramics and drawing, the great thing about design is that it finds its way into different parts of your life.
What does a typical day look like?
I recently realized I'm a bit of a morning person, which never sounds that cool (no shade to other morning peeps.) I always think the creative people who work late into the night produce some of the best work. 
A typical day usually looks like getting up, making tea and boiling an egg and lightly sprinkling with soy sauce because breakfast is important. Then I make a list of what I need to focus on and try to knock off the highest priority ones first. 
Anything that involves pulling inspiration, designing, ideation and concepts usually happen during the early afternoons. If a presentation is involved, it's usually mapping out the skeleton of that presentation. Then a nice afternoon walk ensues after lunch.
My later afternoons are normally carved out for some lighter aspects of work. Depending on the day that can look like production, filling out the presentation, organizing files and editing photos. 
What's your workstation setup?
Where do you go to get inspired?
There are so many places in which inspiration can come from. Lately I've been inspired by reading. I think the act of reading and visualizing something can be so strong that it's a mini exercise for the brain.
Getting out, walking around and absorbing life is when some of the best ideas emerge, but I also don't dismiss the internet for having such a wide range of work whether it is illustration, 3D design or photography. Savee.it is my current favourite place to look for pulls.
Having worked at Vimeo for 5 years, I think film is a natural place for inspiration. I find myself screen grabbing moments in shorts, animations, and film and creating a folder for them. Film stills are always beautifully composed, and they're a snippet in the story that can be so interesting. Of course, intro sequences always have great motion and type inspiration too.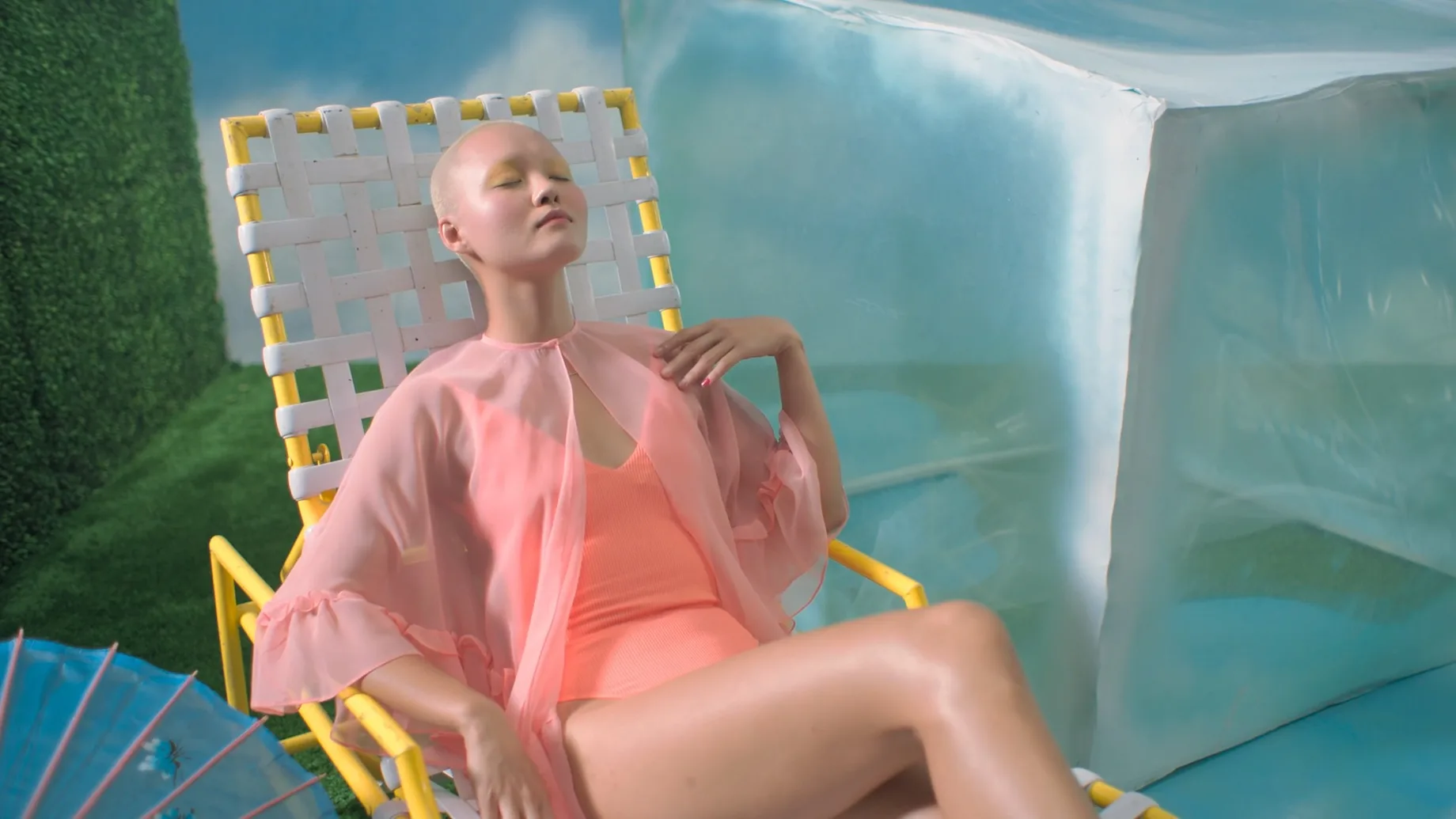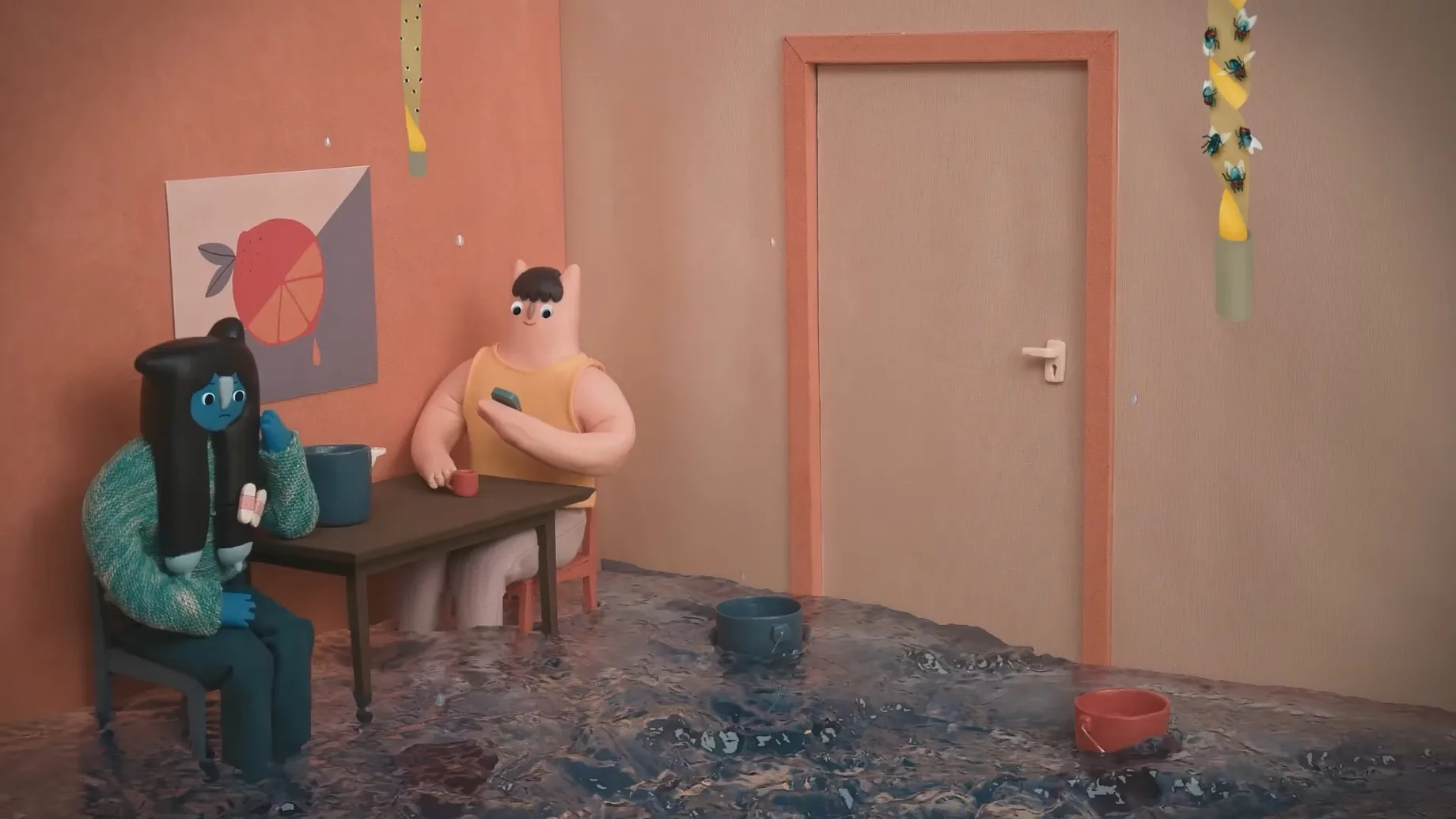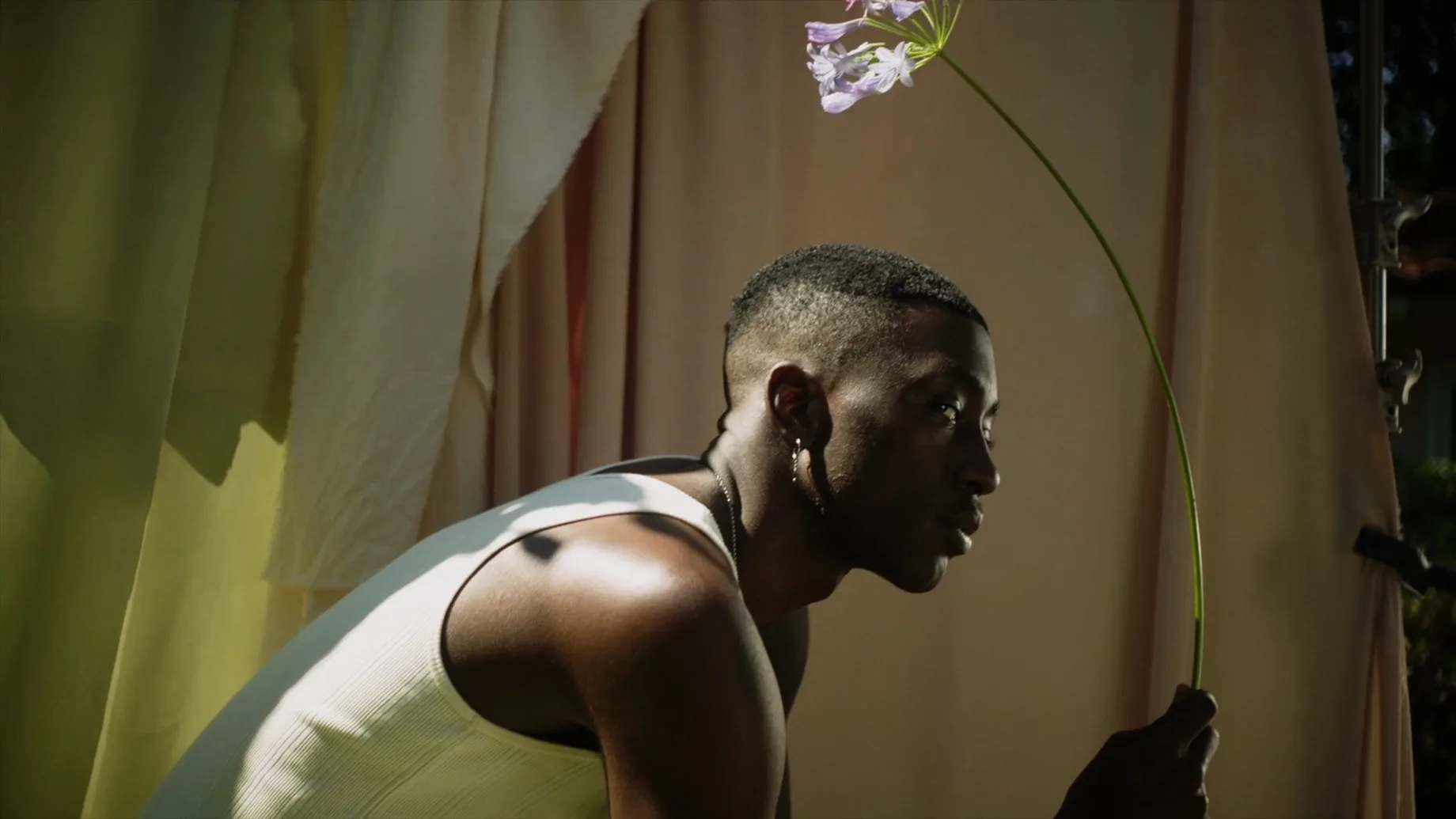 What product have you recently seen that made you think this is great design?
I'm really digging Graza's design on olive oil. The bottle makes so much sense to me and the packaging is playful and expressive.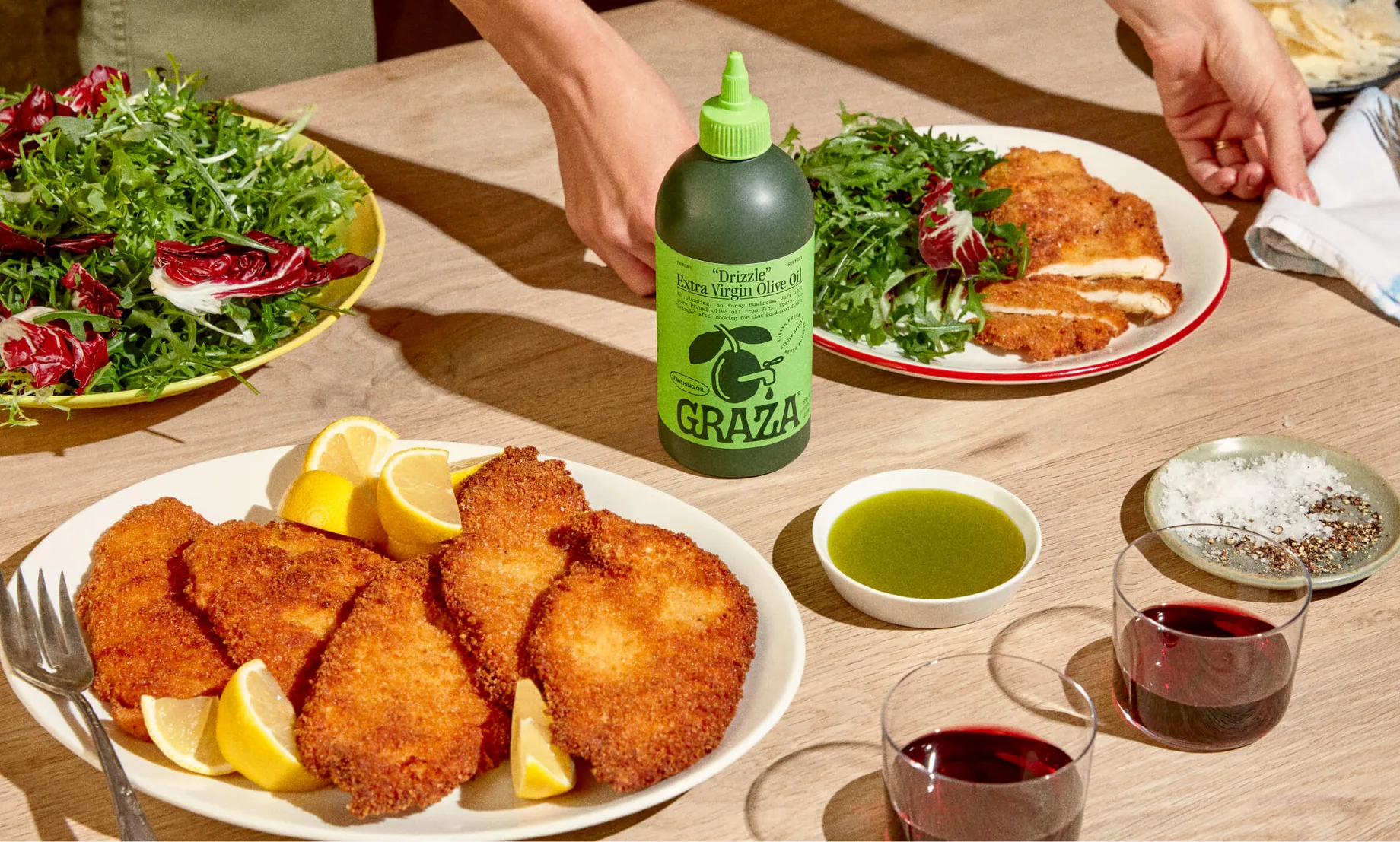 What pieces of work are you most proud of?
I recently collaborated with a good friend of mine, Audrey Melton on a creative project that captured still lives of fruits and flowers. We art directed these, and she photographed them (she also took the profile photo I'm using for this interview.) At this time I was doing a lot of screen-time at my full time job at Vimeo, it was really refreshing to work on a project that was just for us and that involved physical objects and working within real space.
In January 2020 (right before the pandemic) Vimeo hosted the Vimeo Festival & Awards which celebrated the best in video in 10 categories. I worked with my friend who's a fantastic designer Maddie Bone to come up with the branding and our amazing motion designer Coco Mcguire helped me make these screens come to life. It was such an experience to honour some of the best filmmakers and see our work on the big screen, swag and in way finding throughout the night.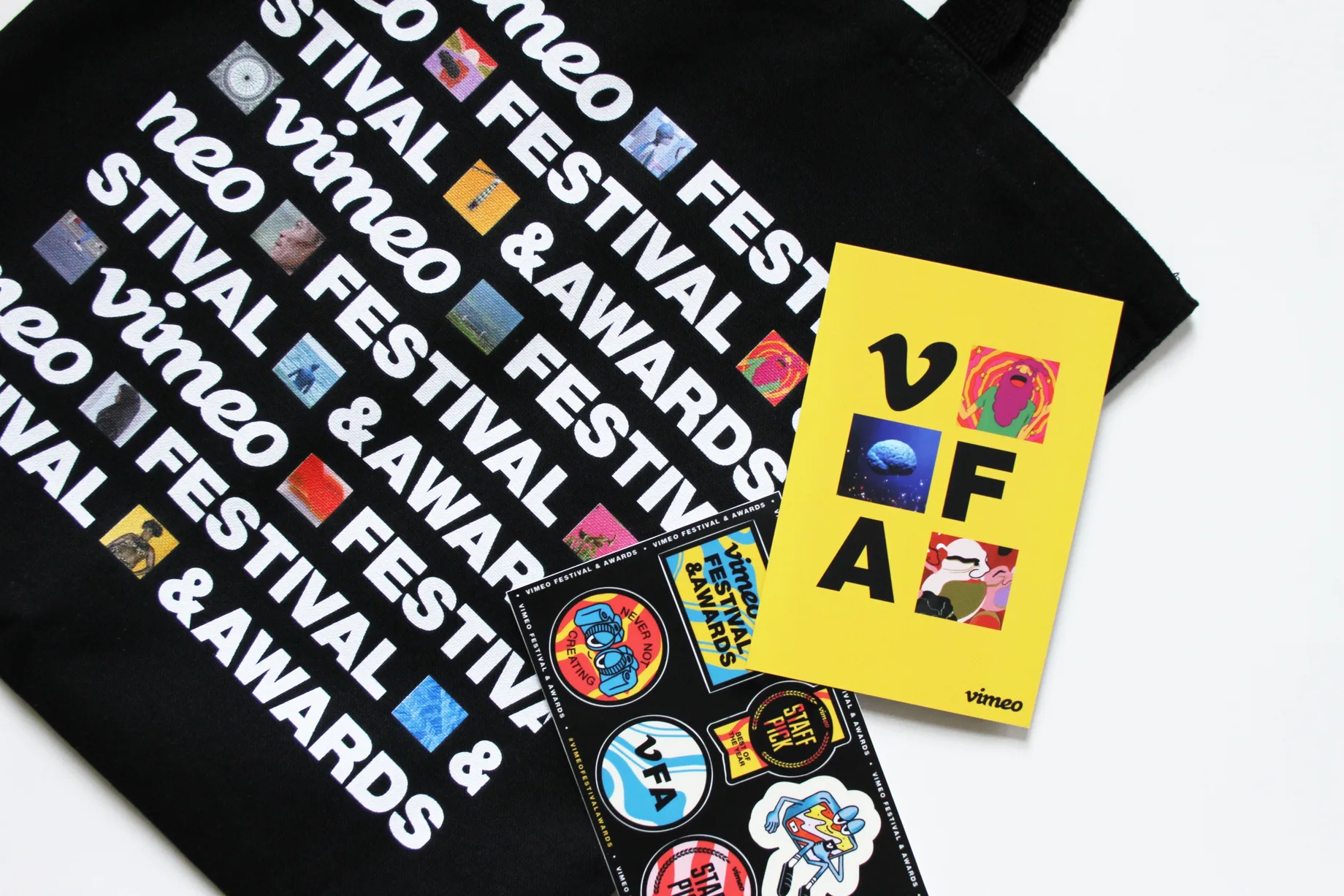 What design challenges do you face at your company?
A design challenge we were facing was creating design consistency among multiple designers who were all working remote. It started to feel like we had too many versions of similar things, but they were in different sizes, shapes, and tones. The output was happening quickly, but the foundation of the brand guidelines were loose and nuanced. Our websites didn't match the event branding or the email campaigns we worked on. We had to come together as a team to establish rules on how we were using certain elements in which use cases.
I think no matter where you are, a challenge will always be presenting design concepts and managing expectations. Depending on the company or project, there can be so many opinions and the goal varies for different people. I've recognized that certain projects mean spending more energy and time having conversations than designing the thing itself.
What music do you listen to whilst designing?
Any advice for ambitious designers?
Embrace your personal style, be resilient and find ways to make it yours. Be proud of your own personal style, even when it can be easy to be envious of others. So many times, your vision can be crushed or morphed into something that's hard to cherish. Sneaking in a small detail that feels like it's just for me always helps. It can be as simple as a birthdate or a single colour in the palette you'd want to use later.
Anything you want to promote or plug?
As I'm exploring more still lives, feel free to follow me here.