What led you into design?
I have enjoyed storytelling since an early age. I believe that the visual arts are the most graceful way to tell stories humanity has devised.
After finding myself in digital art, I started getting into web design. After, I've inspired by Dieter Rams and realized that I'd like to apply the same principles in design to digital products. I've been doing product design for web3 products for several years now. However, web design remains my favorite hobby.
What does a typical day look like?
Every day is different. I'm pretty chaotic. I can be doing tasks for a few days, but then start doing other important projects. It all depends on inspiration.
But every day includes several (a lot) cups of coffee, because I'm in Helsinki, and here we drink coffee more than water (laughs). Certainly, it is a night of quality sleep.
Walks and conversations with friends allow me to recover.
And of course, listen a lot of music. The question below will be this. But I won't be able to answer it, since only a link to Spotify is allowed. And I seem to be the only guy who uses Apple Music 👀
What's your workstation setup?
For me, it's enough to have a blank piece of paper and a pen.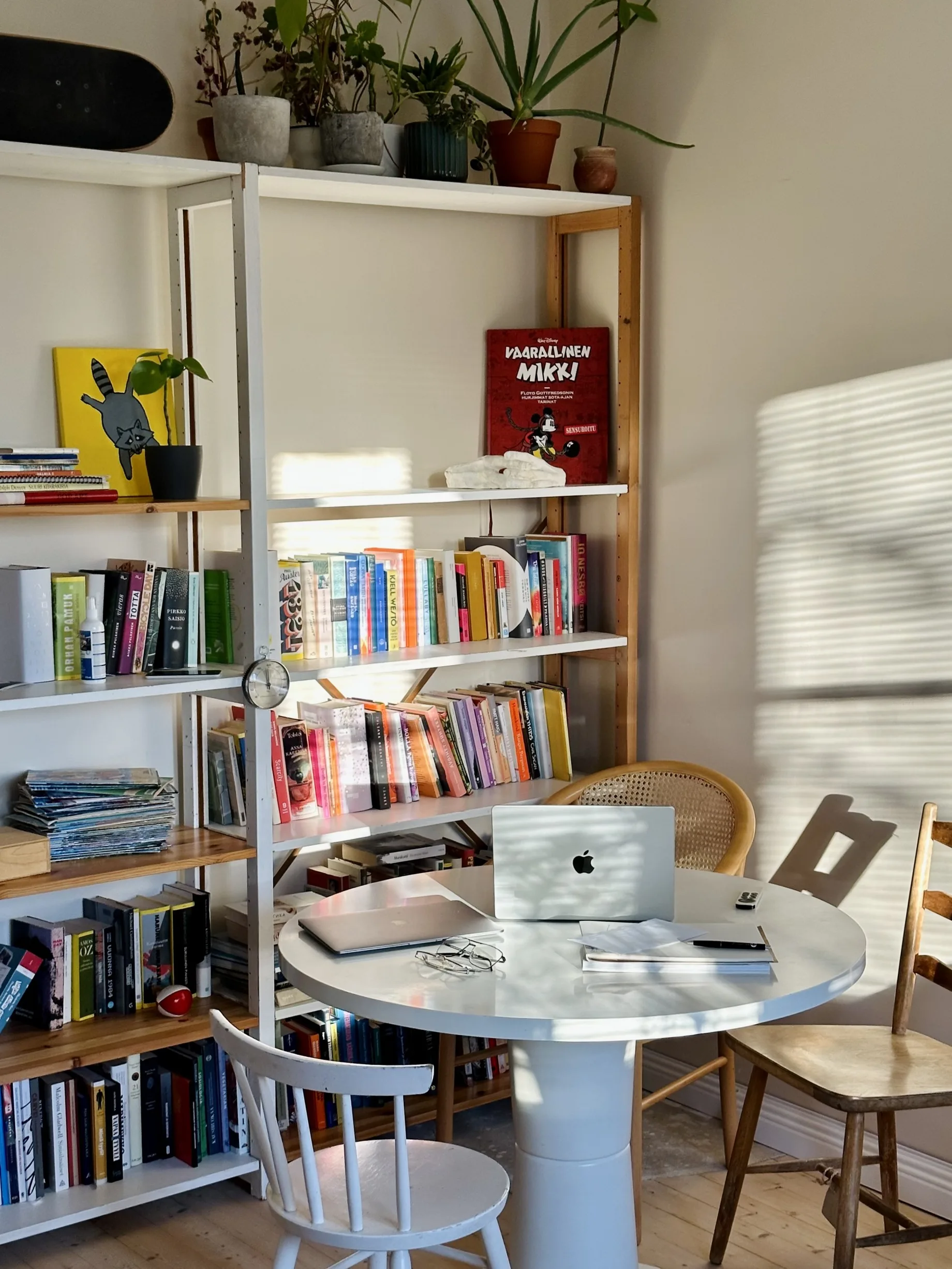 Where do you go to get inspired?
People and nature, city, conversation with dear friends and my lovely wife.
What product have you recently seen that made you think this is great design?
One of the most turning points - to be more precise objects - that has built a foundation for the massive modern functional design is the "Bauhaus Chess" constructed by Josef Hartwig in 1923.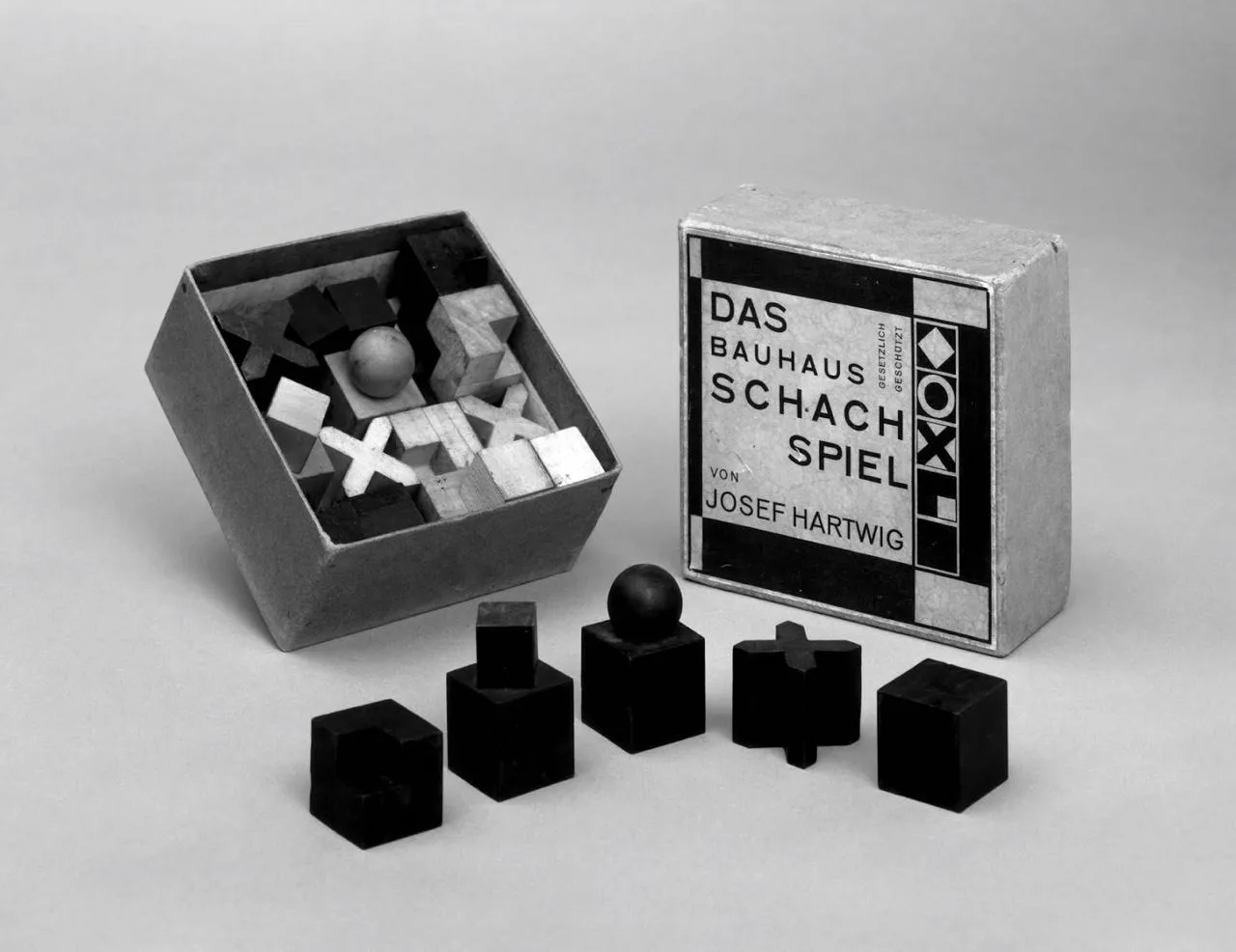 This set of chess has presaged many things, trends and tendencies in design. Chess pieces represent the visualisation of a move. For example, a cubical pawn shows that it moves only forward, the bishop has a shape of a diagonal cross and demonstrates its diagonal movements and, let us say, the queen that has a cube topped with a globe, seems to show its absolute power in this world. 
Actually, they represent a prototype of a very ultra-modern minimalistic user interface of some programs. A fantastic thing of tremendous beauty, simplicity and power. 
What pieces of work are you most proud of?
I would to tell about some no-code and no-commercial projects created in Readymag.
Projects about the Armenian culture and Genocide. And recent work about the war in Ukraine. In total, these projects have got over 40 design awards, including Awwwards, The FWA and others, as well as mentions in design magazins.
Today, everyone speaks about the war in their own way: journalists publish high-profile articles and investigations, allowing us to understand what is really happening; photographers capture the horror and realism, so that the images of the war are embedded in our memory; and I, as an artist, a designer, chose this way of talking about the war. My primary aim was to show the documented episodes as they are, to remind us once again what an inhuman crime it is today.
What design challenges do you face at your company?
I'm doing functional design, studying human interaction with blockchain, and concentrating on design theory. 
Any advice for ambitious designers?
Don't be afraid to look at familiar products from a completely different angle.
Anything you want to promote or plug?
Visit my website and follow me on Instagram.
P.S.
Hi to my dear friends. Evan, conversations with him are always inspiring and revealing. Svyat, who always supports and is dreamy. Zoë, with the greatest and funny talks. Bergau family, friends from Helsinki and US. Brothers from Yerevan. Chao and see you again.