What led you into design?
As a kid, I was really into Final Fantasy 7, an old school role-playing game for the original Sony PlayStation. I was so into it I wanted to launch a "fan website" for the game, so I learned Microsoft FrontPage (one of the first WYSIWYG HTML editors). Creating that website was my introduction to building stuff on the internet and, for a while, it was an ability I had but never fully understood it as a way to make a living.
Between, the ages of 19 to about 23, I bounced around a lot. When I was 18, my parents had passed away in a car accident, so that kinda threw things for a loop. I dropped out of college a couple of times, worked at a pizza shop, a real estate agency, and tended bar at a nightclub. On the side, I would be making extra money designing and building websites for anyone who needed one.
As time passed, I started helping my cousin, who runs a rad design studio, Painted Ship Studio, with some web development work. I won't go into the boring details, but that work set off a chain of events that grew from working in agencies in NYC to, eventually, more product-focused companies like MongoDB and, now, Facebook.
What does a typical day look like?
Around 6:30 am, I'll hear a small, high-pitched voice whisper in my ear, "Dad, can I have breakfast?". I drink some coffee (obsessed with a Jura machine I just bought) and hang out with my 2-and-a-half-year-old son as he eats breakfast. We talk and sometimes listen to music. Then, I walk my dog, Chip, and then head into work a little after 8 am. I live in downtown Jersey City, which is a quick commute to Manhattan.
I'm in the office around 8:30 am. I have a three-hour focus block on my calendar each morning to get some heads down work done. My most productive hours are during this time, until about noon. Designing means bouncing between designing pixels and writing documentation.
The rest of my day is spent mostly in meetings with different folks on the team. This is one aspect that I love about working at Facebook. All functions within the product teams are equally empowered. It's really a place that encourages collaboration in a good way.
I do my best to leave the office by 5:30 pm and I get home to have dinner with my family by 6:15 pm. Then, I'll help my wife put the kids to bed. Once they're out, we usually hang out for a bit, catch up, and watch a movie or a show that we're into. Riverdale (so bad, it's good!) and Ray Donovan are two in heavy rotation. I pass out by 11:30 pm.
What's your setup?
Nothing special. Airpods/headphones, a MacBook Pro, a wireless mouse, a bottle of water, some design apps.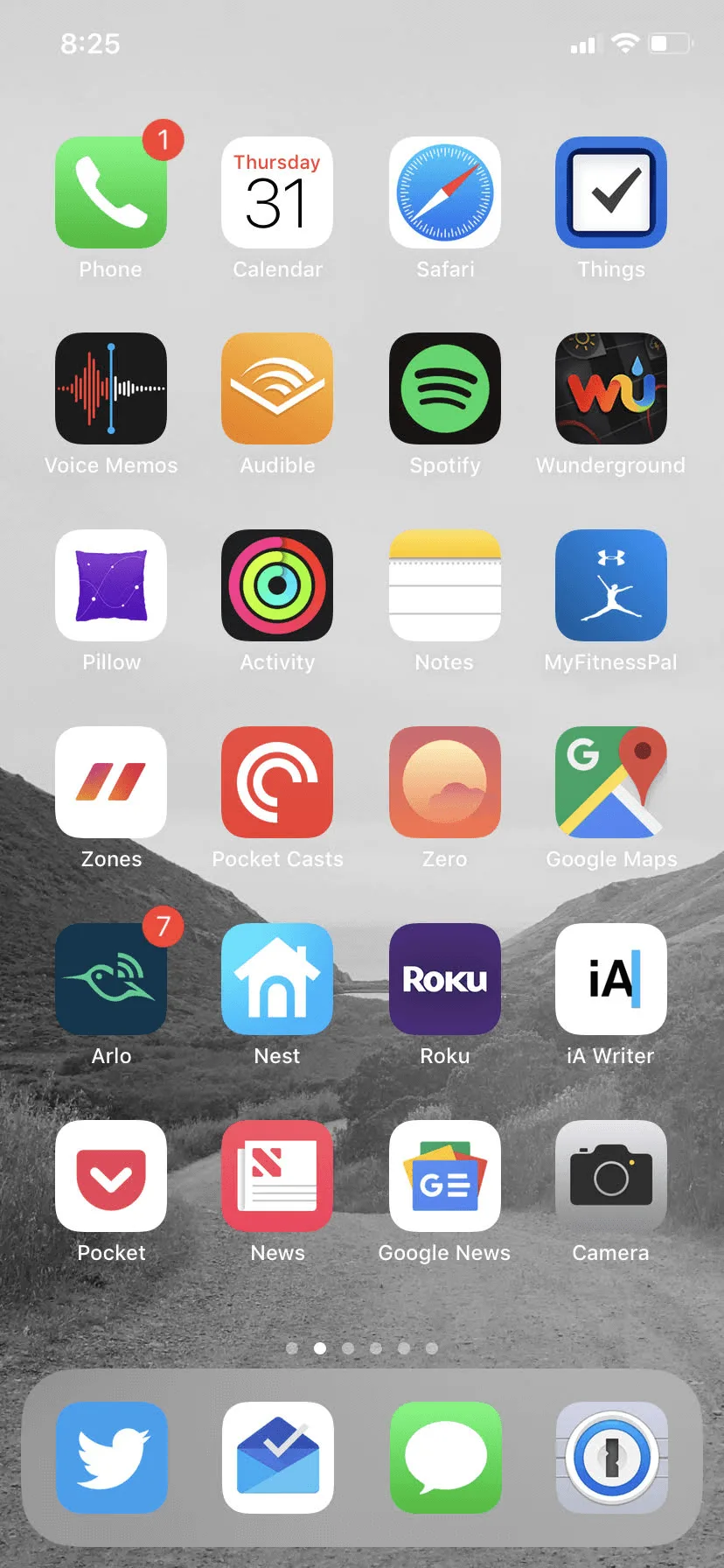 Where do you go to get inspired?
Not in the usual places these days. Honestly, when it comes to digital products, I haven't seen anything in the past few years all that interesting or inspiring. Everything on the Internet is starting to feel homogenous; the way we think about and optimize experiences for people feels the same. I hope that that changes, and I think it's starting to.
Recently, I've become fascinated by the processes of building narrative and storytelling. Bruce Springsteen's broadway show was probably one of the best examples of this that I recently experienced. The way he weaved together personal stories with his music was really original and perfectly executed.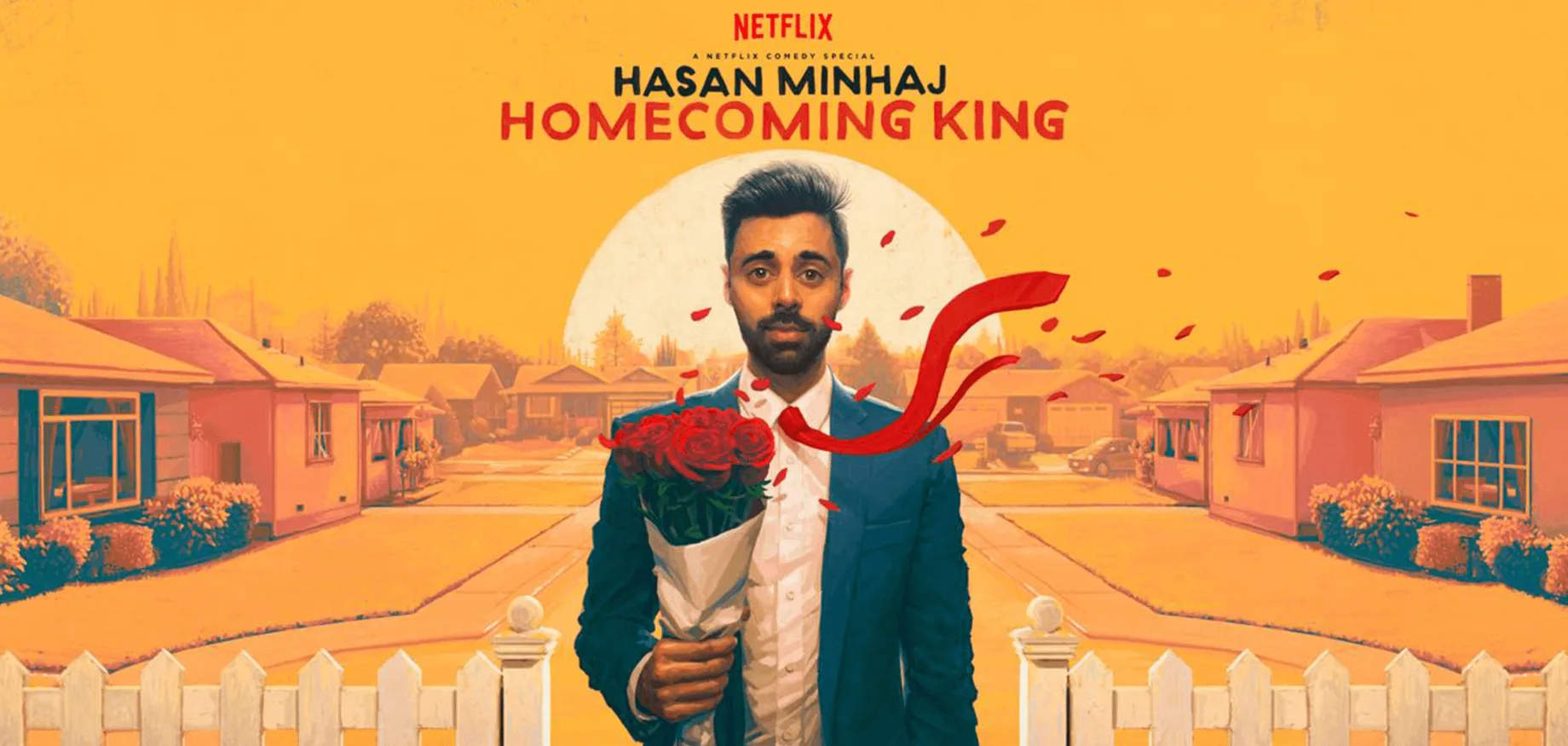 The comedy world is fascinating to me, too. The process comedians go through to write and test material is not dissimilar from how digital product is created. Hasan Minaj's special from last year really resonated with me and my personal experiences.
What product have you recently seen that made you think this is great design?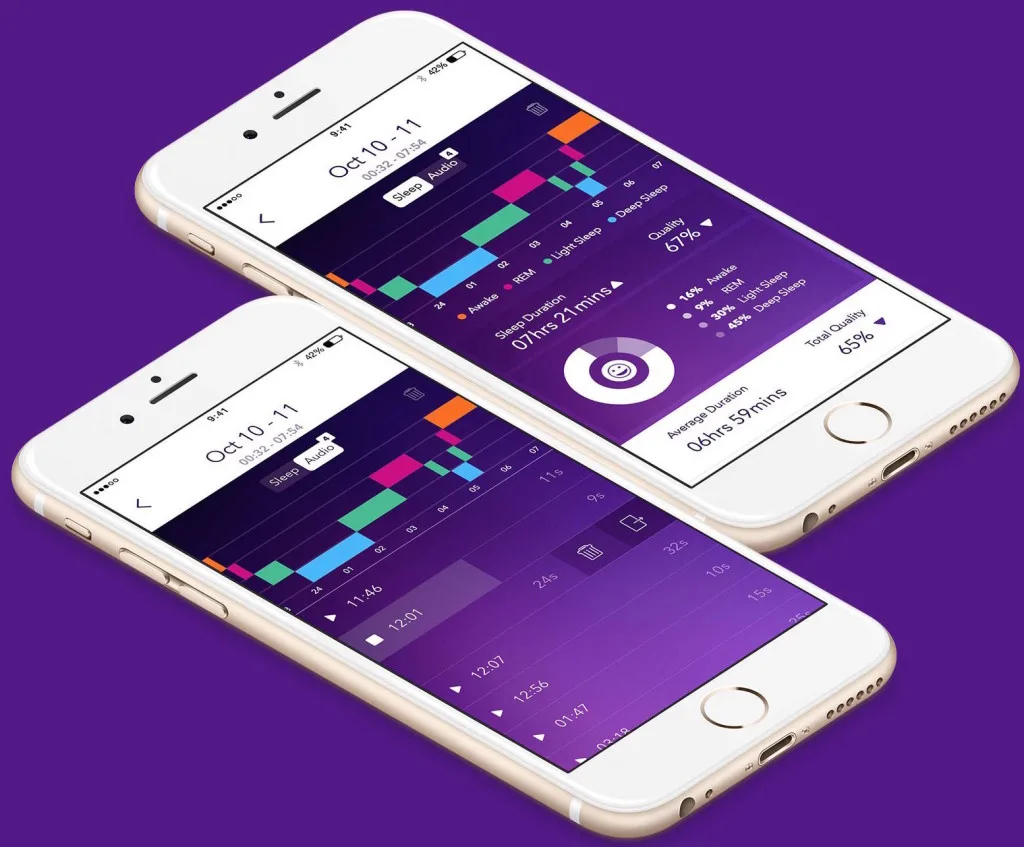 Pillow is a neat app I've been using for the past year or so. After my wife and I had two kids in the past couple of years, we're pretty serious about our sleep and making sure we get enough of it. Out of all the different sleep tracking apps I've tried, Pillow is definitely the easiest to process.
I actually did my own bits of experimentation using the app. I tried to understand how I could increase the percentage of REM sleep I get each night. I think most healthy people average around 15-20% REM per night. I was averaging about 8-10%. After some reading on it, I started wearing a sleep mask to block out light. On the nights I wear the mask, Pillow told me I average about 20-25% per night. Thanks, Pillow!
What pieces of work are you most proud of?
A few years ago, I open-sourced a simple JavaScript plugin called Vocalizer.js. The tool started out as a feature on my personal website – a discreet button next to my name that triggered a recording of how to pronounce my name. Eventually, I received a bunch of tweets and emails from people asking how they could reproduce this feature on their own websites, so I built it as a library that could connect it to a name pronunciation API.
The coolest part about this experience it's validating one of the most fundamental aspects of building products – the focus on people problems. I built this tool to solve a problem that I dealt with almost every single day of my life, educating people on how to pronounce my name. Usually, when you have a particular problem, there's a good chance that somewhere, other people are having that same experience. That pattern exists at the core of all successful products.
Vocalizer example

What music do you listen to whilst designing?
Recently, I've been nostalgic for instrumental, post-rock. Godspeed You Black Emperor and Explosions In The Sky are two of my old favorites. I've been revisiting their music. My taste skews towards more lyrical writers, but when I'm designing I find it hard to concentrate when there are words. Instrumentals help keep me focused. Aside from that, I've been really into the Snail Mail record and Bob Dylan's latest bootleg, More Blood, More Tracks.
Any advice for ambitious designers?
I think one of the biggest things I've learned is trying to avoid using design lingo when communicating with non-designers. We all do this to some degree and I definitely remember doing it a lot earlier on in my career. I often hear designers overusing jargon as a way to sound more credible or convincing. Don't do that. I like to remind myself to just slow down and speak using more plain language.
Another thing I've learned over the years is that practicing design within an organization isn't always about designing shapes or prototyping flows, but more about facilitating design. The most successful designers that I know spend most of their time bringing other functions into their design process in order to facilitate alignment and well-rounded solutions.
Anything you want to promote or plug?
Also, I'm pretty bad at Twitter, but I occasionally share my nonsense there. You can follow me at @heyatif.
Also, Facebook is currently hiring designers! Come work with me.