What led you into design?
The simplest response is that I've always loved making things for people. From a young age, I enjoyed creating something from nothing and then sharing that with others. Whether it was building Lego, baking, drawing or writing music, I found purpose in creating things. Alongside this, I grew up fascinated with technology; inspired by the 90s/early 00s era of early internet, the release of the iPod & crack copies of Photoshop.
I pursued design at school before doing a degree in industrial and graphic design. My first gig out of university was at a small web agency where I worked primarily on big, technical backend software. It was difficult, deep problem-solving, and not at all glamorous, but it gave me my first portfolio and I landed my dream job at Ustwo. I can't overstate how formative that role was. Ustwo was a melting pot of creativity and talent, and there was a buzz every time you stepped into the studio. Design agencies are intense places to work, there's no doubt, but they catapult you into all sorts of projects and situations which round you out as a designer.
Since leaving Ustwo almost 10 years ago, I've primarily freelanced. I dipped back into full-time employment briefly but learned the hard way that design leadership wasn't for me. The essential need I felt as a kid to be hands-on in creating things is as relevant today as it's ever been.
What does a typical day look like?
I wish I could tell you! Being a Dad for 18 months now, my day can vary widely but there are some familiar routines.
After an always-too-early wake-up, I juggle getting my son breakfast and ready for daycare, while fumbling for my first caffeine fix. Working remotely for clients, it's easy to go the entire day without stepping outside my home, so I make a point of leaving the house briefly before starting work. Taking periodic outdoor breaks maintains my sanity and allows me space to mull over ideas.
I work with one client at a time, so I often adapt my work day to theirs. Essentially, I become part of their team, enabling me to focus deeply on the challenges we're trying to tackle together. Currently, I'm collaborating with Google Creative Lab in NYC, so I've adjusted my hours slightly earlier to have more overlap between the East and West Coast. Mornings involve presenting work, engaging in critiques, and working closely with engineers. Afternoons, when the East Coast workday ends, are reserved for focused heads-down time. The balance of meetings and solo time is perfect right now for me, a rarity these days.
The end of my day changes with the seasons. Living in Vancouver, winter means evening skiing under the floodlights, once or twice a week. In the summer, I enjoy backpacking, hiking & camping. Having the outdoors accessible year-round is one of the things I love about living here, it's the best antidote to the frantic nature of modern life.
What's your workstation setup?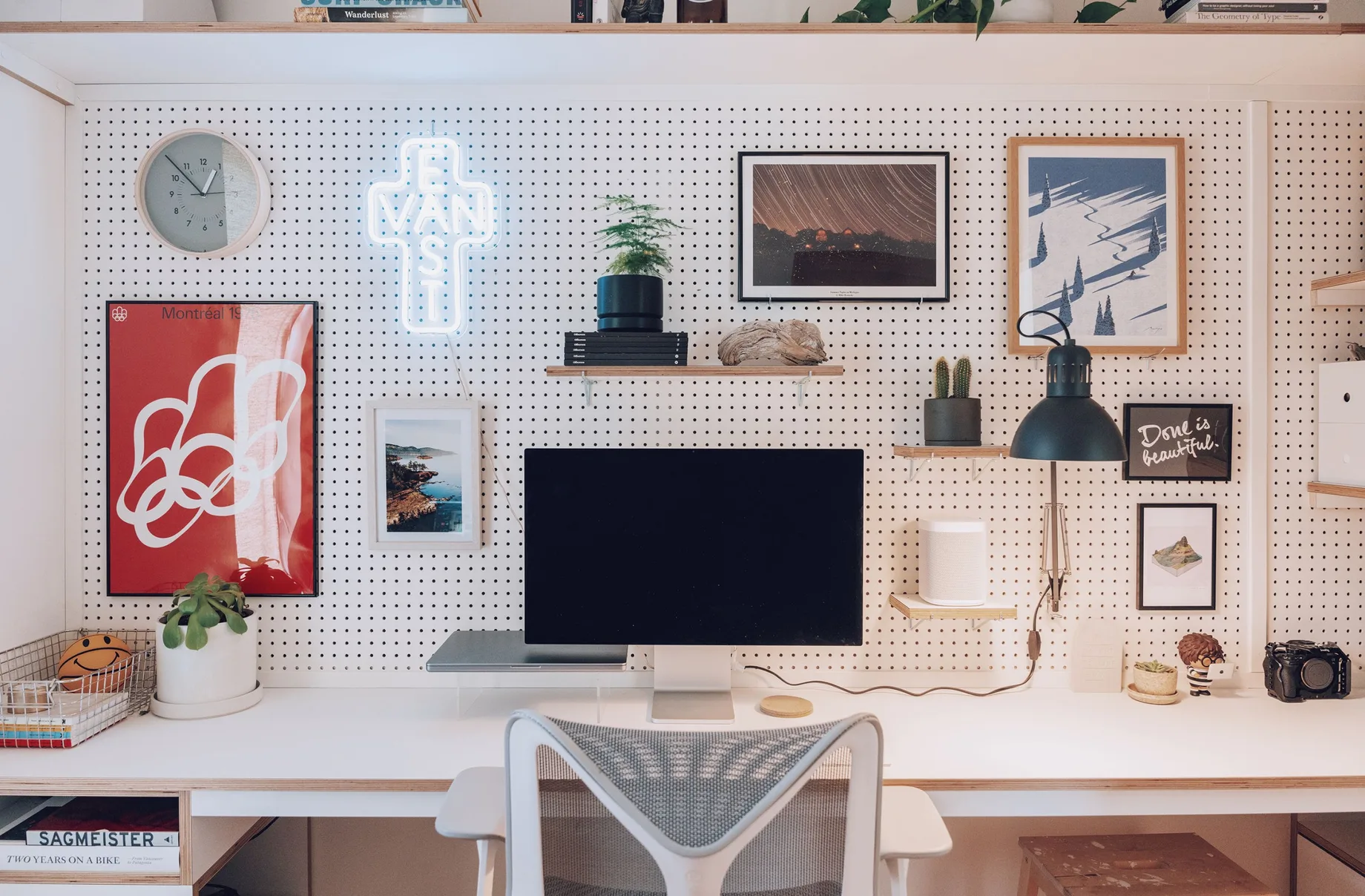 I'm not exaggerating when I say I've spent the last 10 years dreaming of making this space. This time last year, my partner and I were finally able to buy a house. Over the winter I designed this space and then worked with a local woodshop co-op to make it happen. My goal was to try and surround myself with objects that either give me perspective when I'm getting too deep (this happens a lot), or inspire me when things aren't clicking (this also happens a lot). The pegboard makes it an ever-evolving space, and the above is my current iteration.
Where do you go to get inspired?
You know, I wish I had specific places or ways I get inspired, it would make the process a hell of a lot easier! It doesn't work like that for me. I find inspiration can be sparked in the most obscure places and at random times. If you pushed me on it, I'd say music is a good stimulus for me, but the elusivity is what makes it so gratifying when inspiration strikes.
What product have you recently seen that made you think this is great design?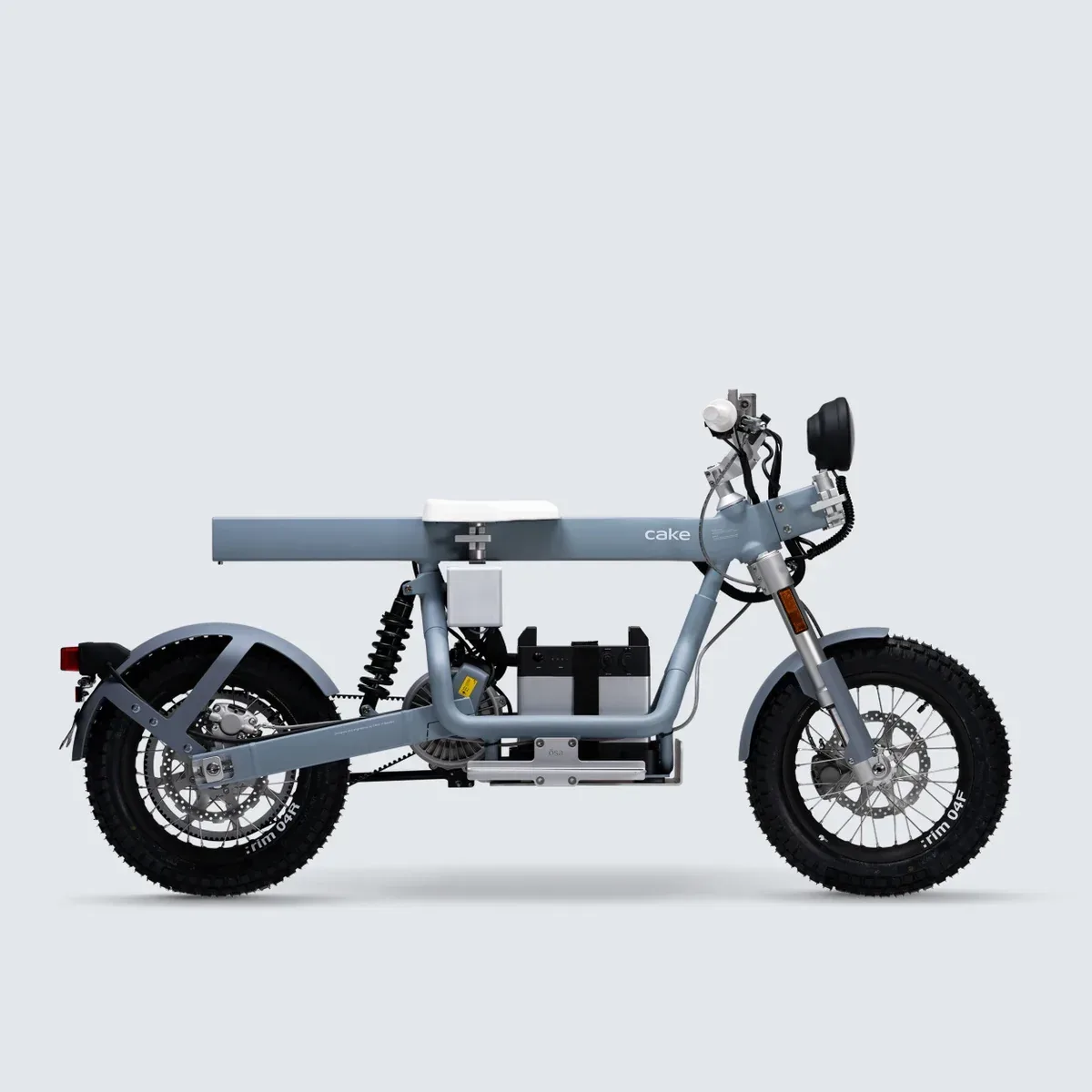 This Ösa electric bike from the Swedish brand Cake is perfection - it's a beautiful, useful and environmentally conscious product. I love that you can quite literally clamp anything to the frame. I keep telling my partner I'm going to strap my skis to one instead of using the car when I head up the mountain. She thinks I'm delusional (and is probably right).
What pieces of work are you most proud of?
How We Feel is a journalling tool to improve your well-being & emotional intelligence. Emotions can have a powerful impact on our lives, and yet it can be surprisingly difficult to articulate exactly what we're feeling. The project was a collaboration with scientists, designers, engineers and psychologists to help you learn precise words to describe how you feel, spot trends and patterns, and practice simple strategies to regulate your emotions in healthy ways.
Since working on the initial concept, it's gone from strength to strength, and it won an Apple Cultural Impact Award at the end of 2022. More importantly, some of the app store reviews highlight how much it helps people with their emotions, and as a designer, it's so rewarding to have played a part in that. An all-round lovely project to work on.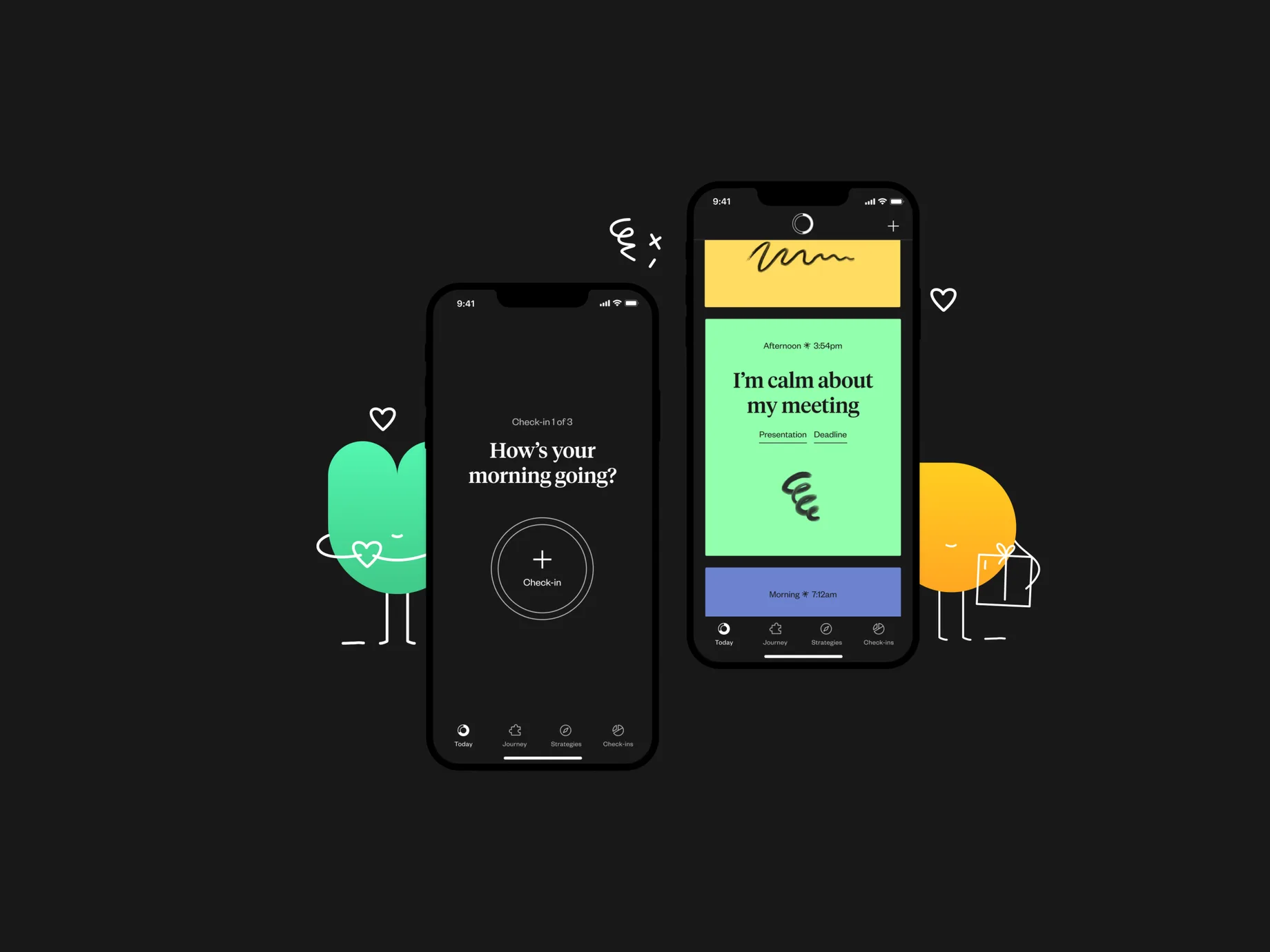 Next up, I worked on a project called Streams with Google Health a few years ago, specifically looking at acute kidney injury. It provides alerts for patients at risk of AKI, together with important medical information, like test results, allowing clinicians to review results and spot serious issues on the move.
‍It saved clinicians 2 hours a day, and the health service £2,000 per patient in multiple trusts across the UK. It has been featured in the Evening Standard, Wall Street Journal & CNBC, and has also picked up a national patient safety award.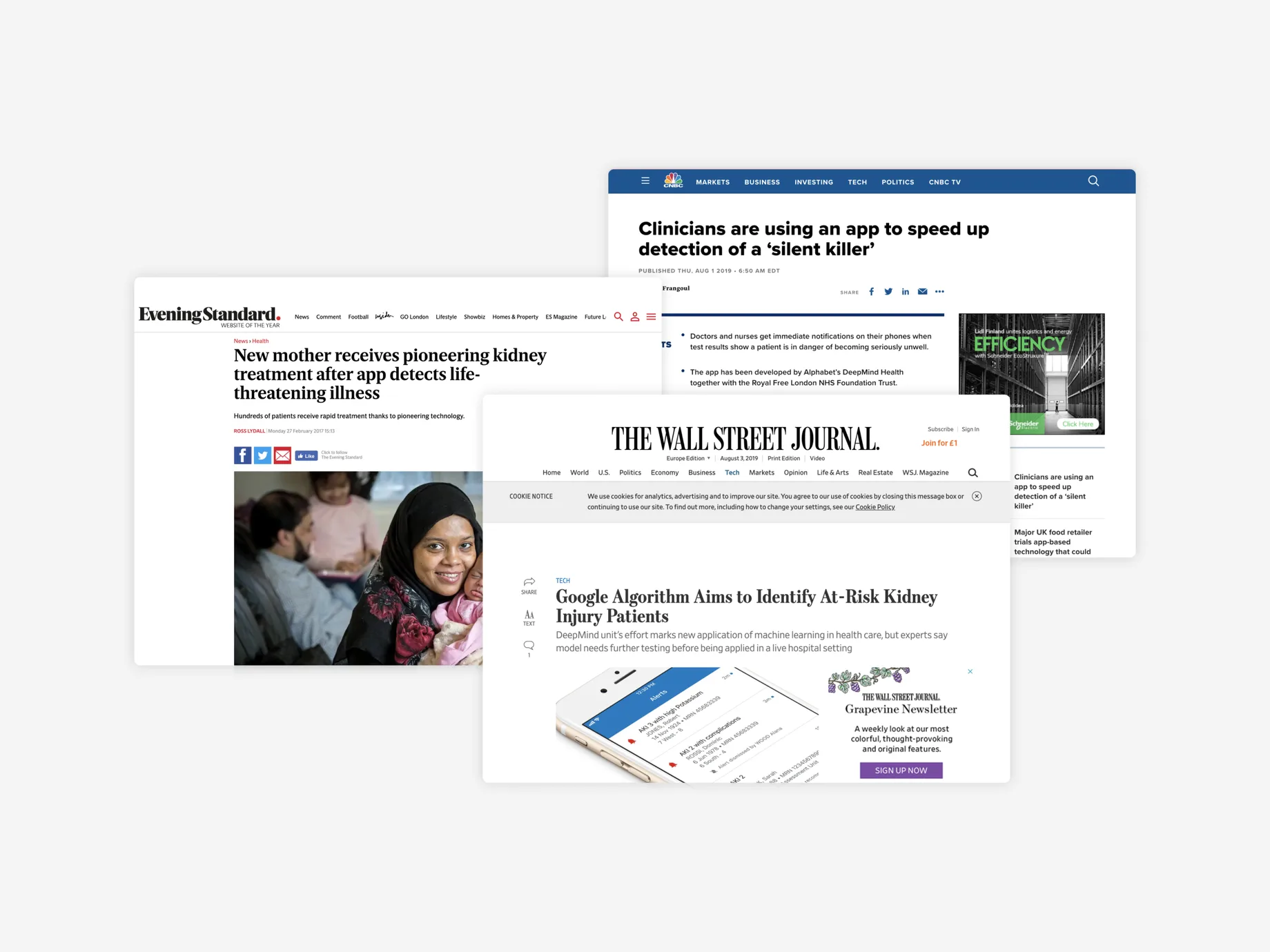 Finally, my film 'Clay', which was a real labour of love. When the pandemic hit, I wanted to see if I could support local makers by helping them promote their work. As a fan of Amanda's ceramic work, I reached out to her and we began working on a short film to promote her incredible craft. The intention was not only to encourage people to support Amanda but also other local artists/creators.
What design challenges do you face at your company?
Each client I work with grapples with very different, nuanced organisational challenges. I think one that is more universal right now is the big unknown of AI, and what it means for our industry. It raises so many questions, but I think a couple of things stand true for me right now. Firstly, chatbots likely won't be the only way we will interact with AI. It's on us as designers to find what that new paradigm is that will change how we interact with software. Secondly, our role isn't going away just yet. I believe AI should be embraced as a tool like any other that we use. One thing is clear though, this technology is going to revolutionise not just our discipline, but humanity as a whole.
What music do you listen to whilst designing?
Any advice for ambitious designers?
Go easy on yourself.
Early in my career, I had what I'd describe now as an unhealthy relationship with ambition. I was a self-critical, unyielding perfectionist who ended up with debilitating anxiety. I didn't derive much enjoyment from design anymore and ended up burnt out and resentful. Western society likes us to believe that when we succeed, it's all our own doing. For me, that meant total focus and hard work was the key to getting to where I wanted to be. The cruel inverse of that, is that it's also your own doing when things go wrong, a recipe for self-flagellation when you don't quite hit the mark.
I mention this not to discourage people, but to ensure that you keep things in perspective. You might do everything perfectly, but circumstances out of your control mean that things don't necessarily work out. The same goes for when things go wrong; it's not necessarily all on you.
Have ambition, but hold on to it loosely. I've found my career much more fulfilling by trying to keep a healthy balance and not loading all my self-worth into being a designer.
Anything you want to promote or plug?
Feel free to check out my website https://www.bpowell.co/