What led you into design?
My first exposure to design came from MUSIC. I was intrigued by its ability to summon such vivid emotions. Record Covers subsequently opened my eyes to image-making and storytelling.
As a kid of the 80s, I was constantly making things with whatever I could get my hands on — emulating what I saw on MTV, arcade games, cartoons, and movies. All this wasn't apparent to me at that point in time. But this DIY mindset and the need to "make things" became my way into design.
Fast track till today. After cutting my teeth in a bunch of design & digital agencies. I am still at it — "Making things for the digital age". Applying the same DIY mindset in arenas such as branded experiences to technology and everything in between.
What does a typical day look like?
My typical day starts in my backyard with a cuppa coffee around 8am, with 30 minutes of Me time. Then my Work Day begins.
Zoom Meetings — Design Reviews — Project Standups — Push Some Pixels — QA — User Researcher — (repeat).
By 7pm, I make it a point to step out of work and unwind. Typically, it would be cycling, then dinner. My golden hour is between 11 till midnight, where I have a ritual of doodling in my sketchbook. This helps me reflect, relax and reset before a good night's sleep.
What's your workstation setup?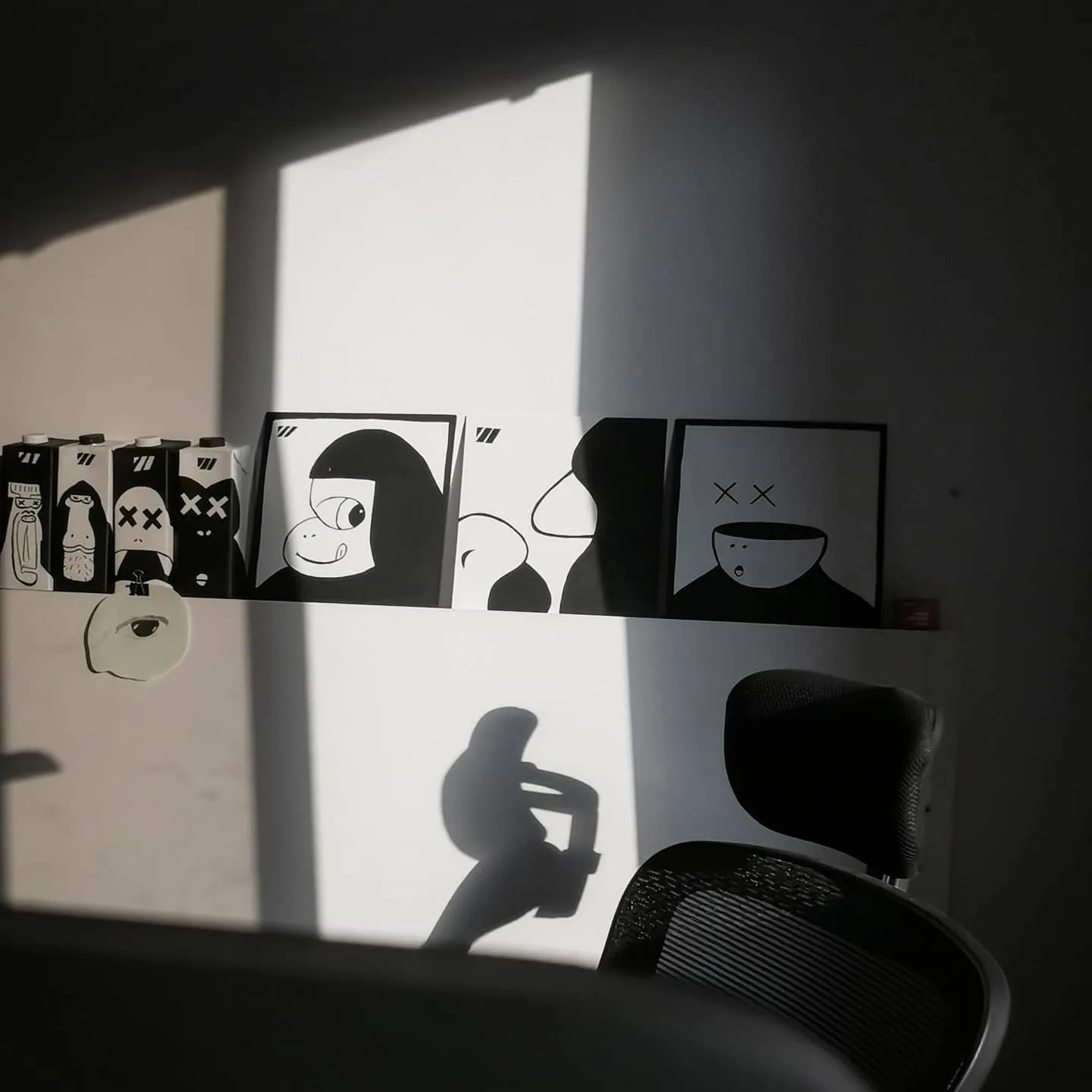 Where do you go to get inspired?
I often find inspiring in personal conversations and quiet observations.
Locating the drama in things. A point of view or an opinion often fascinates me. Observing how my environment defines and defies typical notion, could trigger a smile in the mind.
In this Covid era, Nature has become my muse. I am so intrigued by its meticulous forms and systematic functions.
What product have you recently seen that made you think this is great design?
The pencil — The iconic instrument of creation.
Whether on an iPad or a notepad, the timeless design construct still prevails.
How we make pencils, Faber-Castell
https://www.youtube.com/watch?v=aPb-slJH9Vs
What pieces of work are you most proud of?
I don't have specific pieces. But I am most proud when our design solution(s) produces effective results or outcomes. A delighted user. A happy client. An impact on society are some of the ways I merit my work.
What design challenges do you face at your company?
In my opinion, the act of design and creativity is a social activity.
The exchange of minds and the cross pollination of craft is what makes interesting design solutions.
The challenge of orchestrating and maintaining a conducive team environment for creativity to thrive, in the Era of Zoom calls and virtual brainstorms, has been my main focus.
What music do you listen to whilst designing?
Any advice for ambitious designers?
Be patient. Stay open-minded. Surround yourself with positivity. Talk to Strangers.
Anything you want to promote or plug?
Follow my design experiments on Instragram
The Creative Caves
Discover the adaptive environments of creatives in the Era of the Pandemic.
https://www.instagram.com/thecreativecaves/