What do you do?
Well, the short answer is: I design. But the more appropriate answer is that I am building a company of talented, hungry, creative minds. When I started Focus Lab I was a designer. I am much more than that now. Seven years of business and 17 team members (and growing) has evolved me in every way. I am now a leader serving his team in any way I can.
What led you into design?
I believe it was purely my love for drawing and visual art. I always found myself doodling something. As I got older (11-ish), I would hang out at my buddy's house and we would draw comic book heroes for hours. Super nerdy stuff, right? As I got older I didn't bite on the idea of being an "artist," so my major in college was "lost" for the first few years. I finally gave in and decided to become the infamous art major. That was a turning point for me. From then on I excelled at school, found my passion, and built a career from it. I am patting my 20-year old self on the back right now for making that decision. In the moment, it felt like a cop-out. But looking back, it was my intuition pointing me in the right direction.
Describe your working environment and hardware setup?
I keep it pretty simple these days. At the moment my family's housing setup is in transition, so I am holding down the basement. I've given it the designer touch, but it's still a basement. My three main tools are my MBP 15," Thunderbolt Display, and Yeti Blue mic. That's all I need to tackle the day. It's probably worth mentioning that I use a Magic Trackpad as well. I am not a mouse guy.
What apps do you have in your dock?
I keep it to just the essentials in the doc. No mess needed. Since I am remote Slack is the most important, closely followed by Illustrator. A new one you may not recognise in the dock is the green arrow (Grammarly). For bad spellers like me, this app is great.

What apps do you have on your iPhone?
I've been on a "stay off my phone" kick for a while now so I also keep my phone to just the essentials. I have a slew of apps buried on the 2nd and 3rd screens, but I'm working weekly to trim the fat. Being glued to a phone all day is no way to live.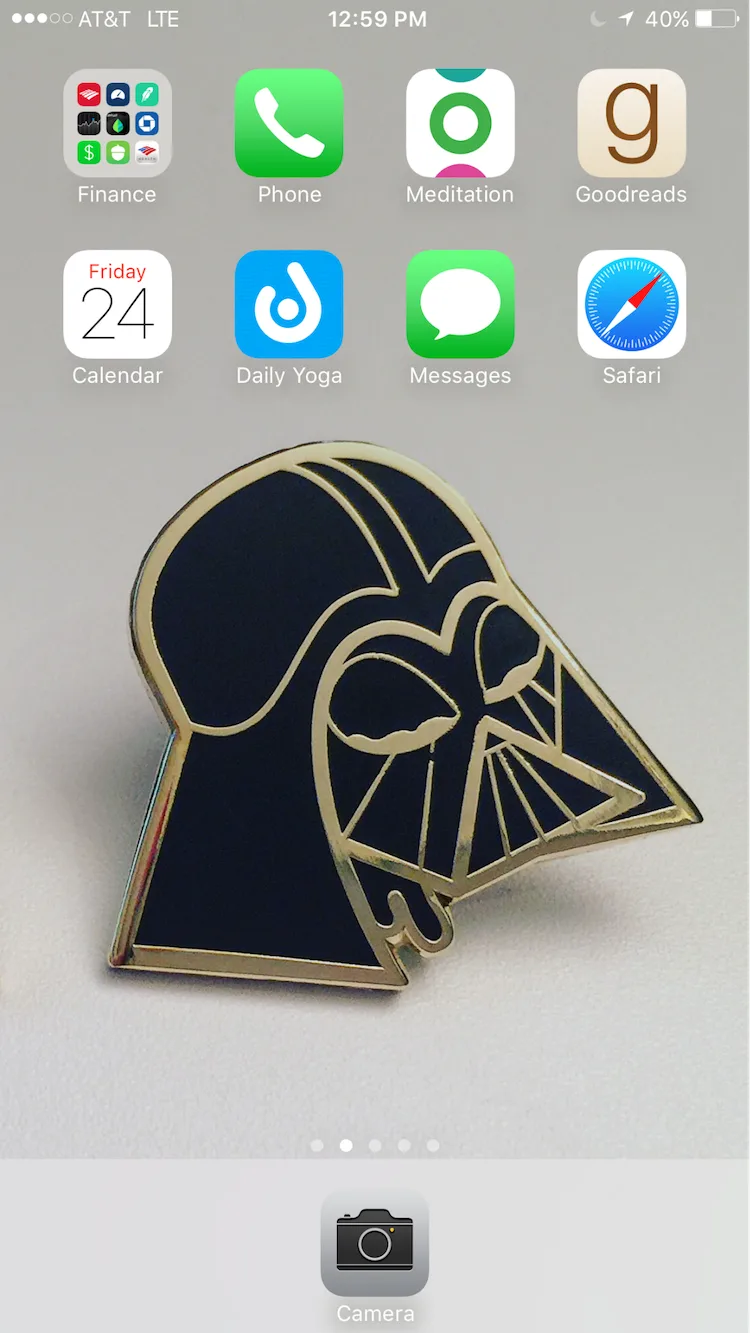 What product have you recently seen that made you think this is great design?
This may not be the most glamorous answer, but we got the Google Home for Christmas. I was pleasantly surprised by the packaging, unboxing experience, ease of setup, the simple design and usability of the device. Well done, Google.
What's your design process?
This is a loaded question. I've been building Focus Lab for so long now that I tend to think of our entire process and not just my design process. I will do my best to shorten my answer and think of my process. My style of design is organic and messy. I start in the ideation phase. For branding specifically, as soon as I start to find something that resonates I quickly move into the "test it, break it" phase. I do that for a while. When it passes most tests I move to the presentation phase: building out the storytelling and showcasing the work. There is much that precedes this (team strategy sessions) and I oversimplified it, but you get the idea. Start wide and messy. Narrow quickly, if possible. I actually wrote about it in this Medium post.
What do you use to plan initial design concepts?
I would love to say pen and paper. But that is rarely the case. I often jump straight to Adobe Illustrator. Boxing out ideas in the most elementary way, just to get the thoughts out.
What pieces of work are you most proud of?
I've always loved the work we did for Assembly. This, like all things at Focus Lab, was a collaborative effort and the final product was a home run. Well thought out, effective, and beautiful.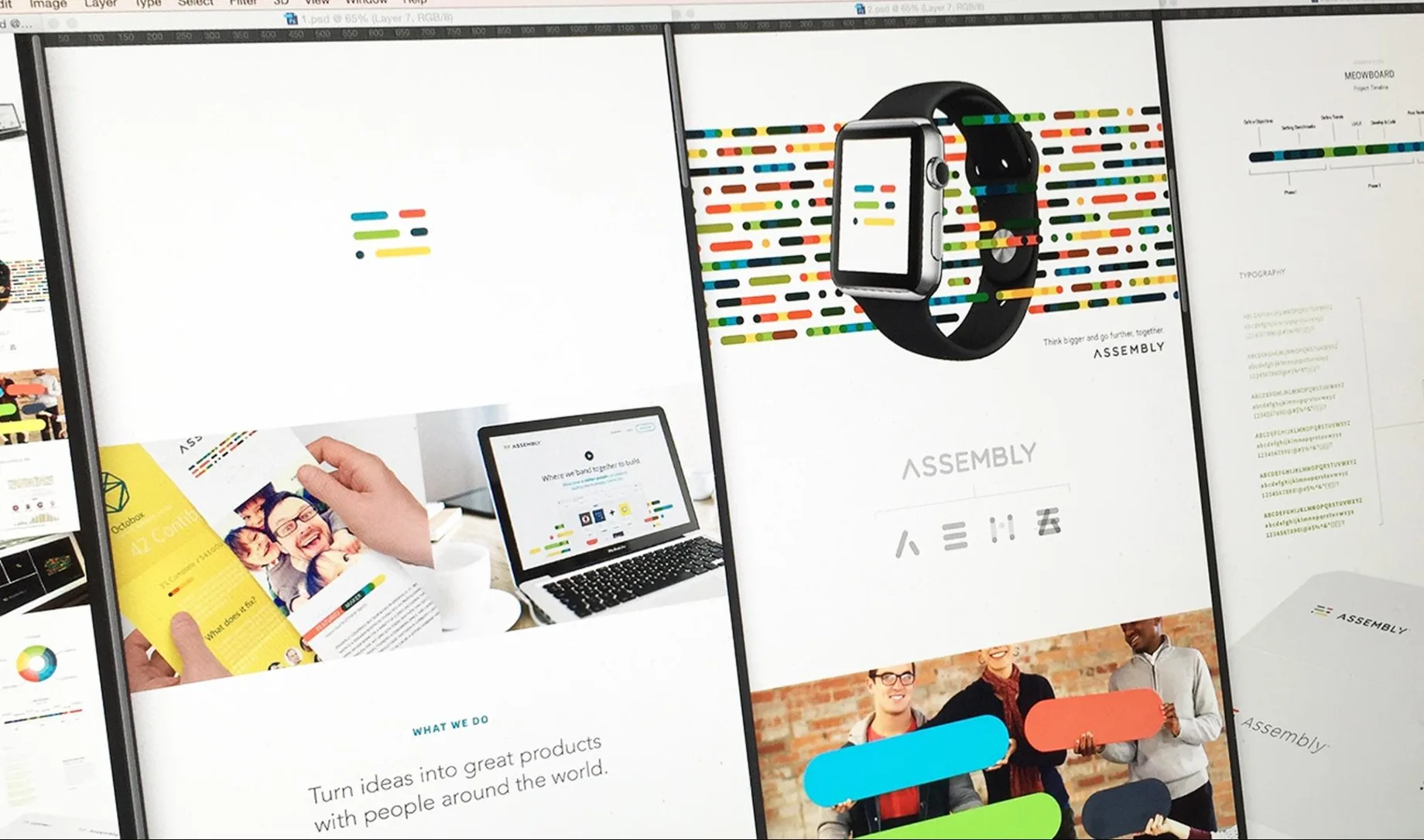 I also particularly love the work we did for the InVision team, called LABS. The simplicity of it strikes a chord with me, but its flexibility and versatility are its real strength.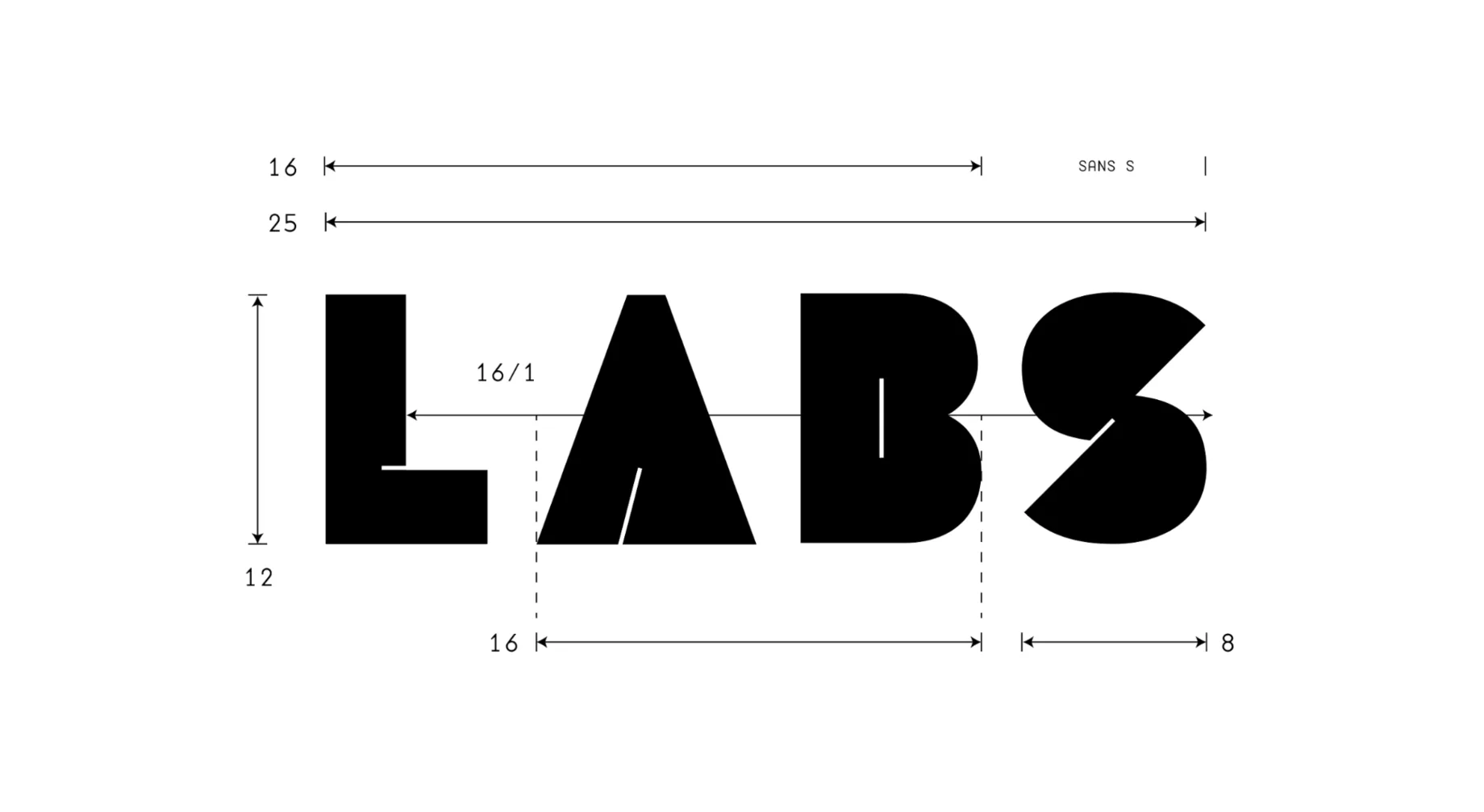 Where do you go to get inspired?
At this point, I get most inspired by my team. They are such a wealth of knowledge, skill, and humility. When we all get in a room and start dropping ideas for projects or internal needs, it really gets my juices flowing.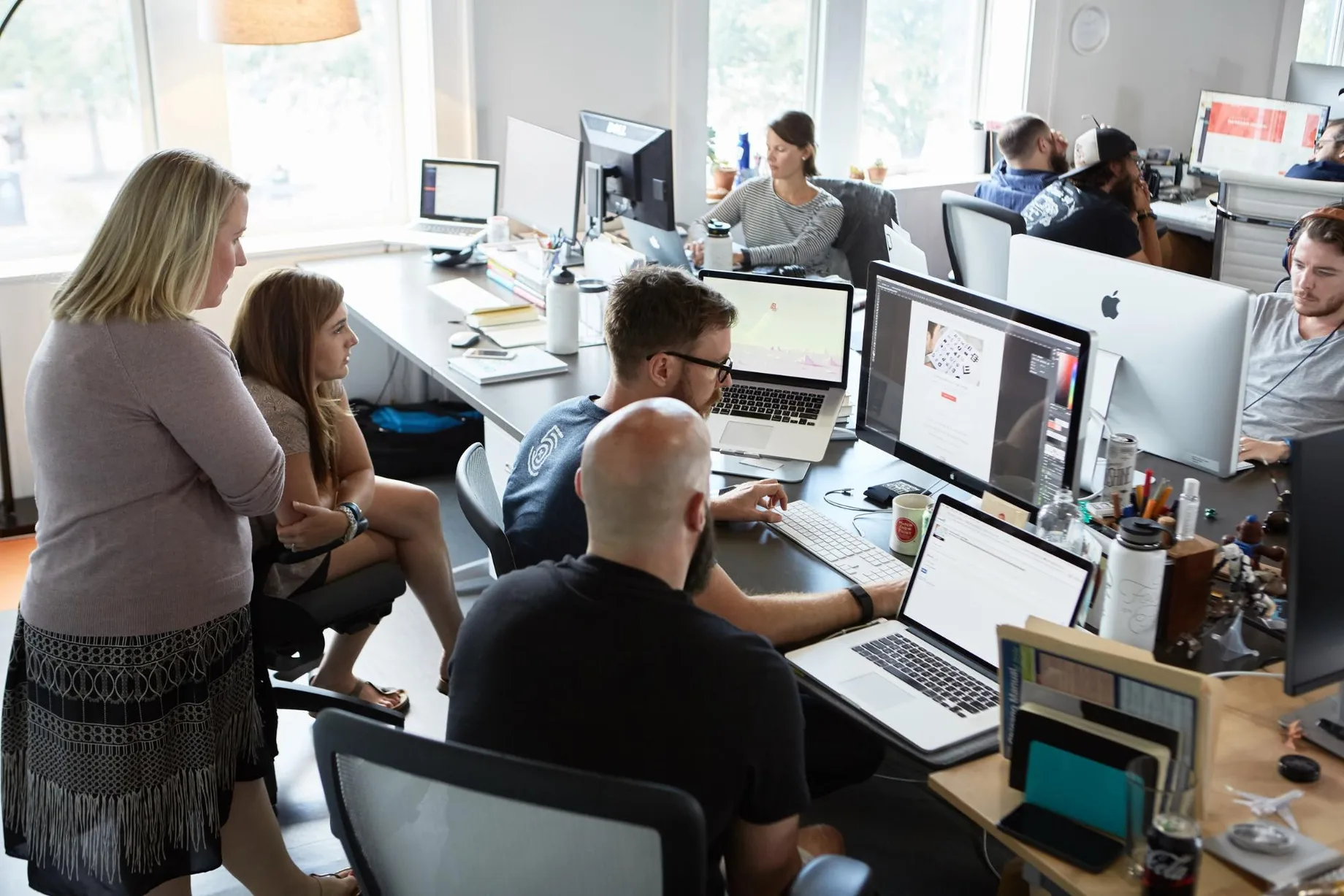 What apps do you use when designing?
My go-to is Illustrator. For two reasons. I feel most comfortable in it and it suits all my design needs these days. Since my design load is smaller and my focus is transitioning to the business as a whole, I can do all my concepts, wireframing, brand exploration, ideation, etc. in Ai. That may just be me, but I dig it.
How do you go about testing your design or gathering feedback?
Having a team of strong minds really helps for this. We are constantly sharing our work around the team in person, via Slack, or Design Review Meetings (held weekly). Our team is extremely open to critiquing each other's work. Lots of mutual respect makes that easier.
What music do you listen to when designing?
I jump around quite a bit. For the most part, I stick between my Pink Floyd Pandora station, Kanye Pandora station, or a mix of metal, classical, and '80s. You just never know what you will hear me singing from the depths of my basement.
What's a great website for inspiration?
Even though I am a huge Dribbble lover + supporter, Behance works better for me from an inspirational point of view. I like the community and platform of Dribbble better but Behance takes the cake in a variety of wild and inspiring work.
How do you keep improving yourself as a designer?
For me that is easy. I have a team of hungry, awesome people around me that push us all to be better. It's even one of our core values (Progress). So improvement for me these days falls around the topic of leadership. I've been a reading machine and attended some really great conferences on the topic in the past year. It's the new frontier for me and I am a sponge for it. Leadership is valuable for me as a business owner and a designer. Improvement isn't just about learning Sketch.
Why did you join your company?
Well, I started the company, so that is a trick question. If you asked, "why did you start it," I would say . . . Because getting paid to do what you love is the life dream, right? I mean it's not all rainbows every day, that's for sure. But it beats just about all the other options in my mind.
What's it like working at your company?
Hmmm. I would prefer the team to answer this but here is a small window into it. It's rewarding, demanding, exciting, exhausting, humorous, and loving. All within a single day.
What design challenges do you face at your company?
I think the biggest challenge for a design agency like ours is creating a tried-and-true process that fits each client and leads to successful project completion. We are constantly evolving our process and learning from past projects. But with subjectiveness and human emotion involved, I am afraid only so much process can fix this. This is not specifically a design problem but it is still a problem designers face.
How do you handle design disagreements at your company?
Since our team is so close, internal design disagreements are not an issue. We are all open and trust each other, so all voices are heard and understood. The real challenges are design disagreements on the client side. That's where the rubber meets the road. Become an expert in resolving those battles and you win the game.
Is your company currently looking for designers?
We are not actively looking for designers at the moment, but we are always having conversations with new folks. The goal is to already know who the next team member is by the time the need arises.
Any tips on designers getting a job at your company?
Be humble, be hungry, be a team player.
What product blew you away?
The first iPhone. That was a real "holy shit" design/experience moment for me. I'm still waiting for the next time I feel that. VR headsets are giving me just about the same feels.
Do you have a cool design trick?
Put your design in context and people will love it. That goes for clients and peers. Context is king when presenting new work.
Any advice for ambitious designers?
Shoot for the stars but understand the long game wins. Patience is key.
Where can folks follow you?