What led you into design?
My mom was an art teacher, so I had that creative encouragement early on. However, I often dismissed opportunities for art probably due to the fact that it was coming from my mother. It wasn't until college that I began to feed the desire to build things. I started tinkering with WordPress to put together websites for myself and local small businesses. While I didn't really know what design was, it was the beginning of creating digital experiences.
What does a typical day look like?
I am up around 6 with my 2-year-old and then straight to the kettle for a v60 pour over. I'm religious about my coffee process, but it's the thing that makes getting up so early enjoyable. I'll then check the surf reports and slack. If there is swell, I'll head out for a quick surf. If not I'm in the studio to start my day early. The successful days are usually ones I can get to designing before meetings.
It's been an awesome change for our family, being able to work remote. While challenging at times, the quality of life has improved dramatically going from long days on the train or in traffic in the Bay Area to optimizing time with family or personal health.
What's your setup?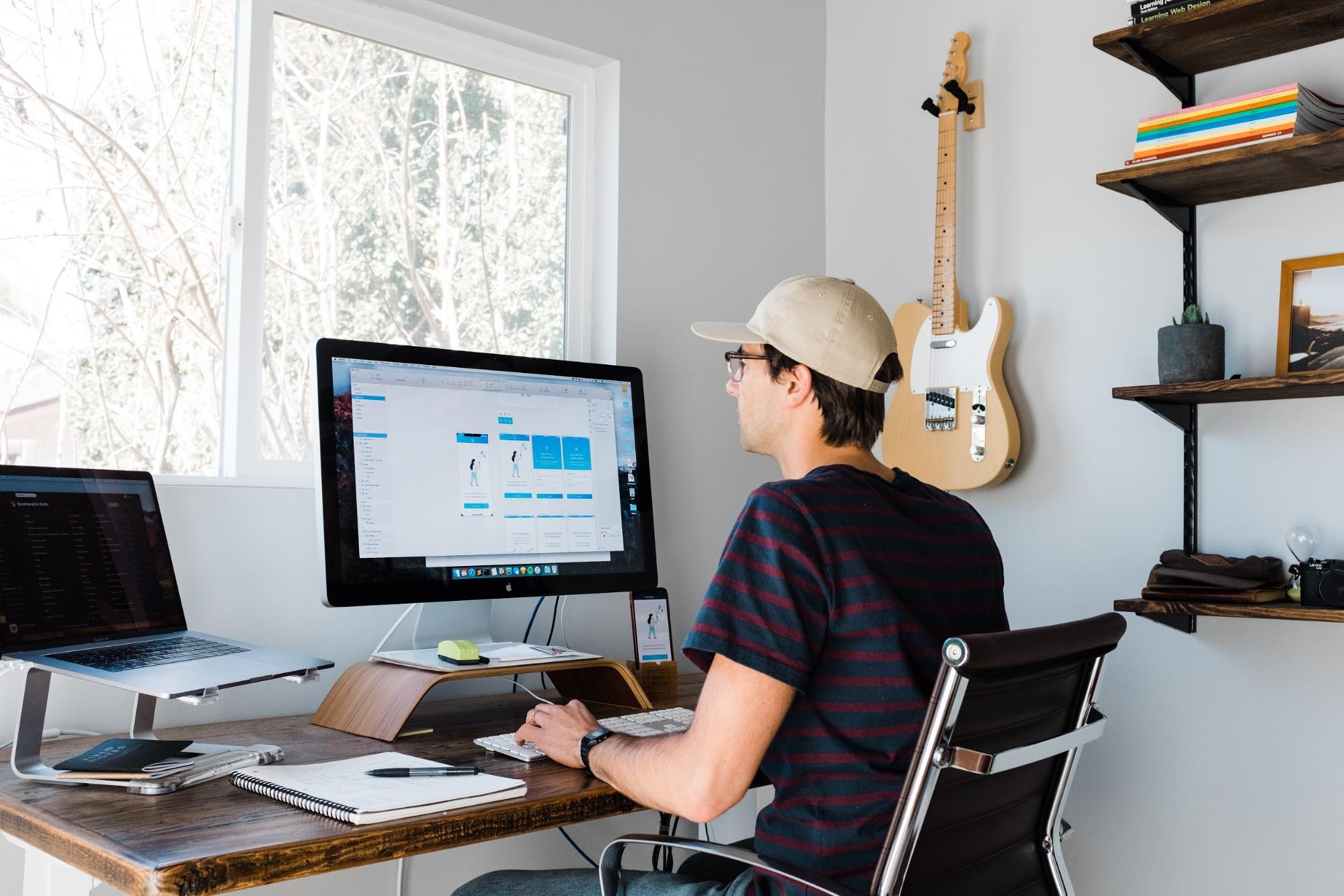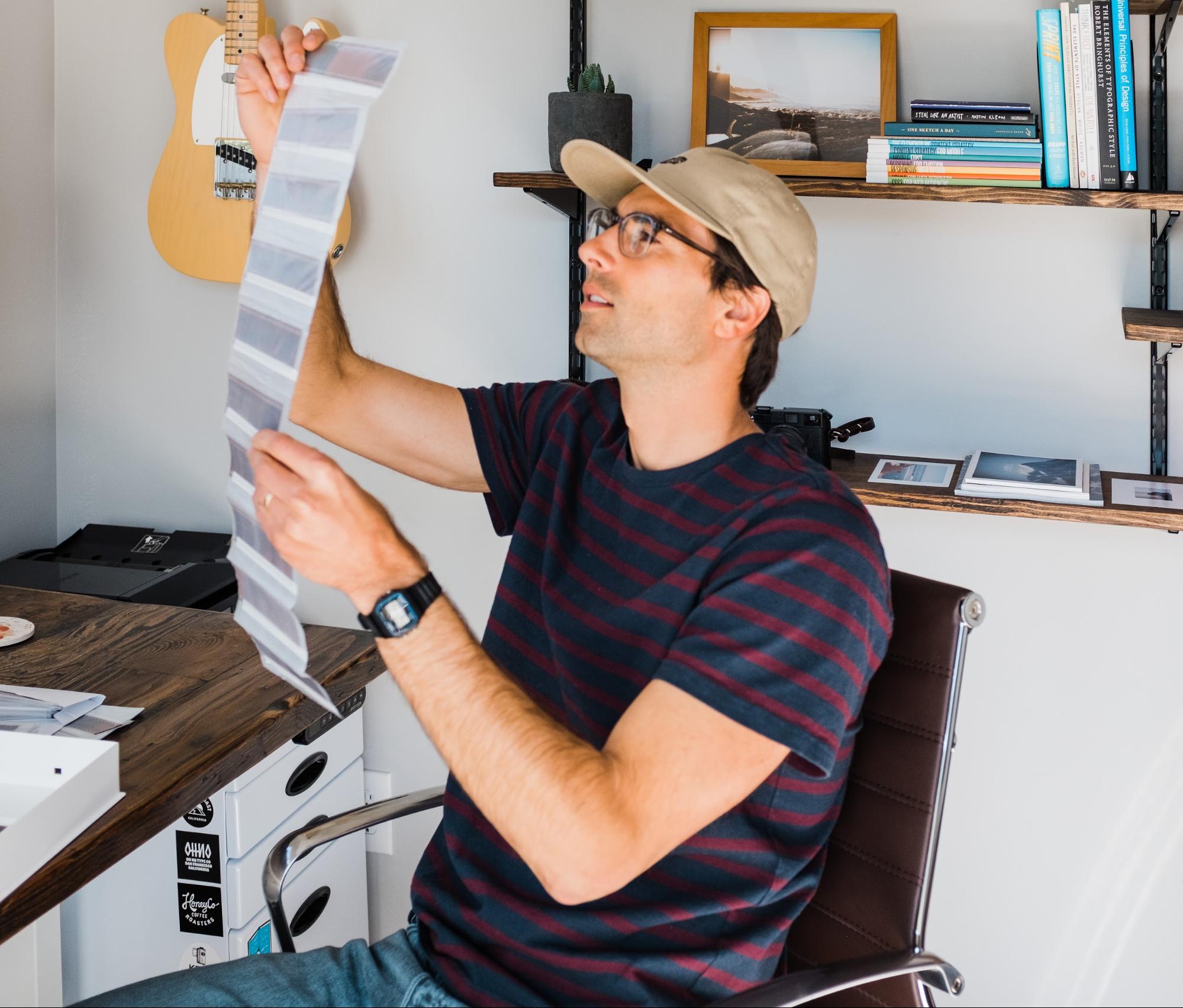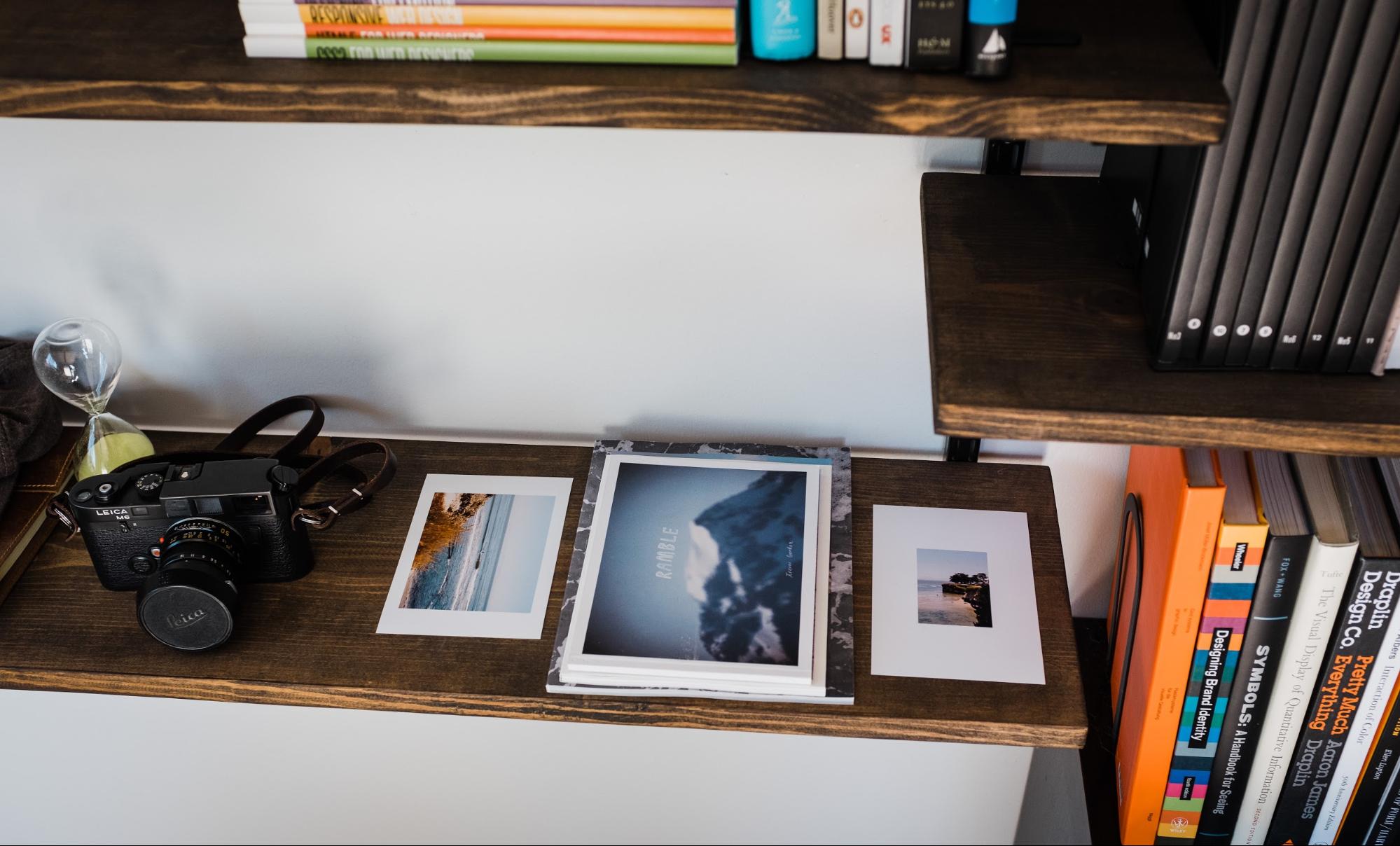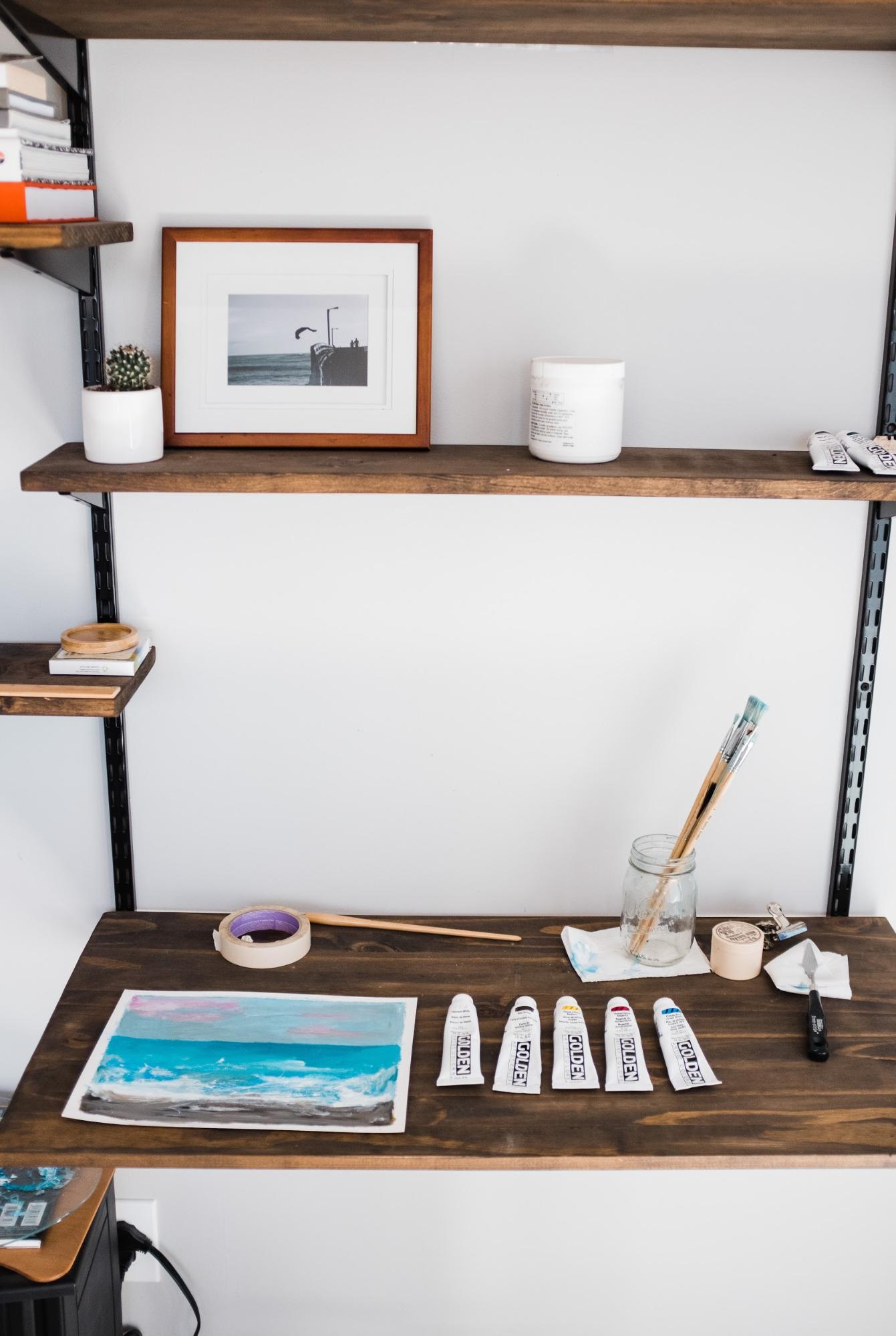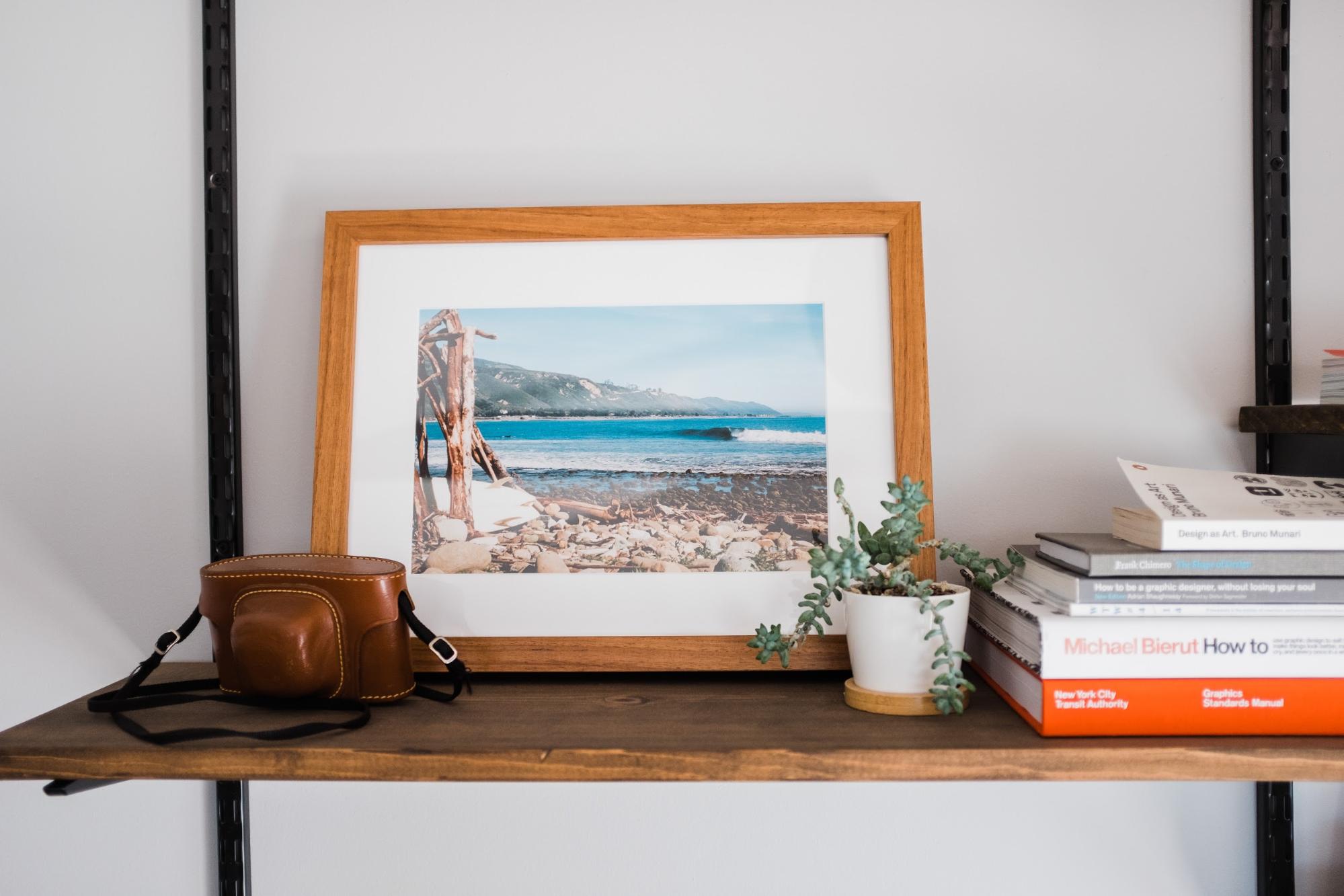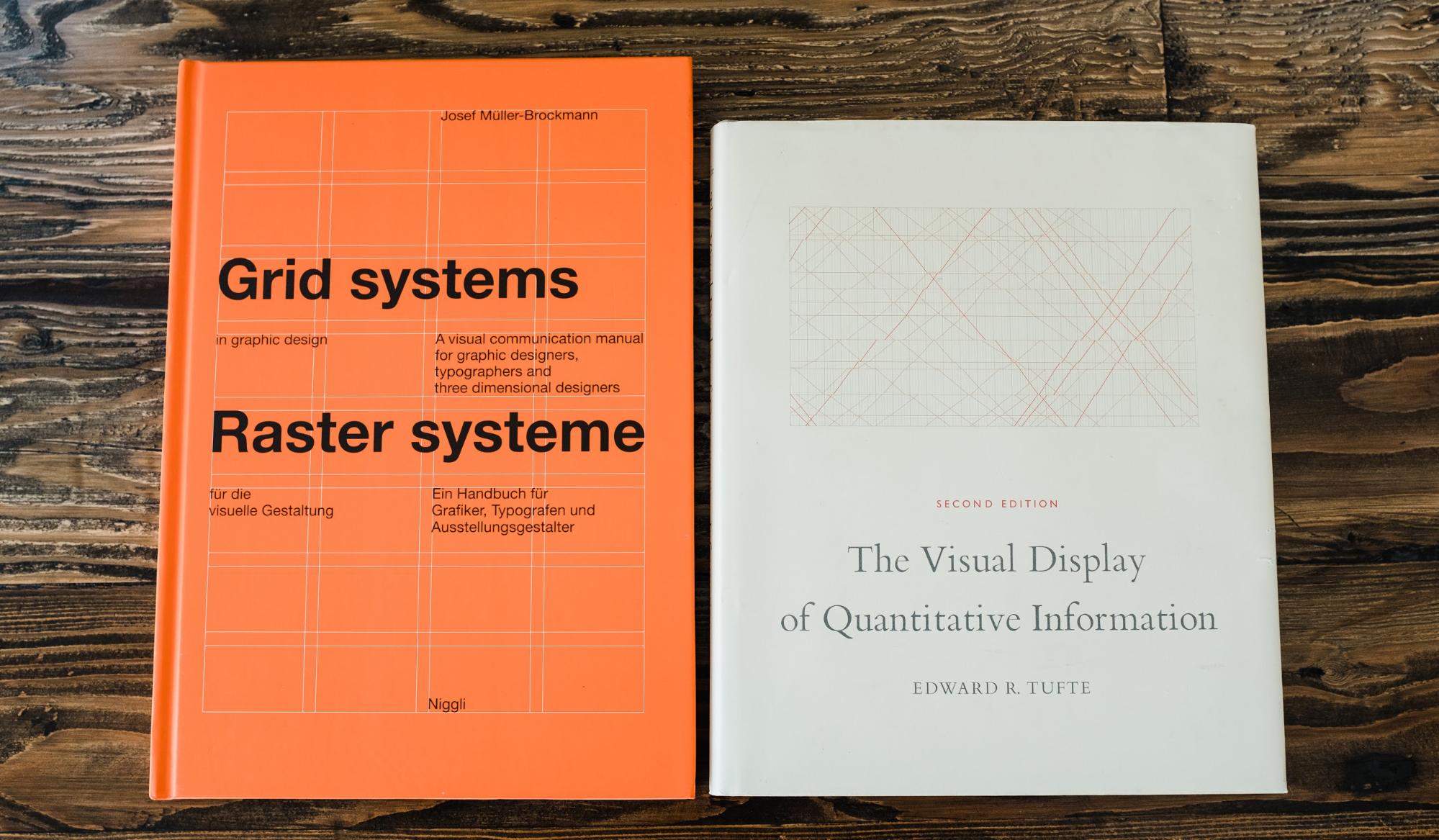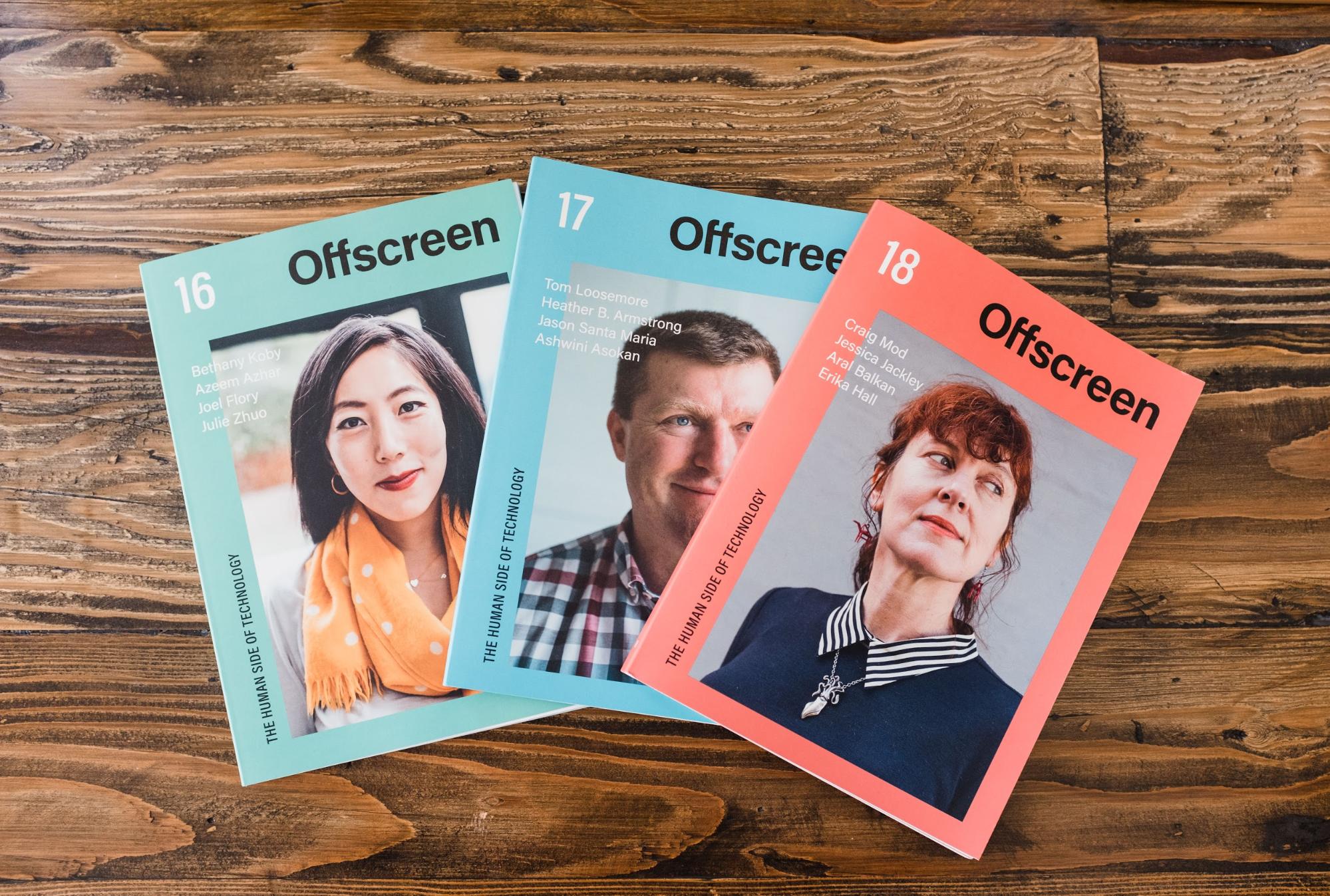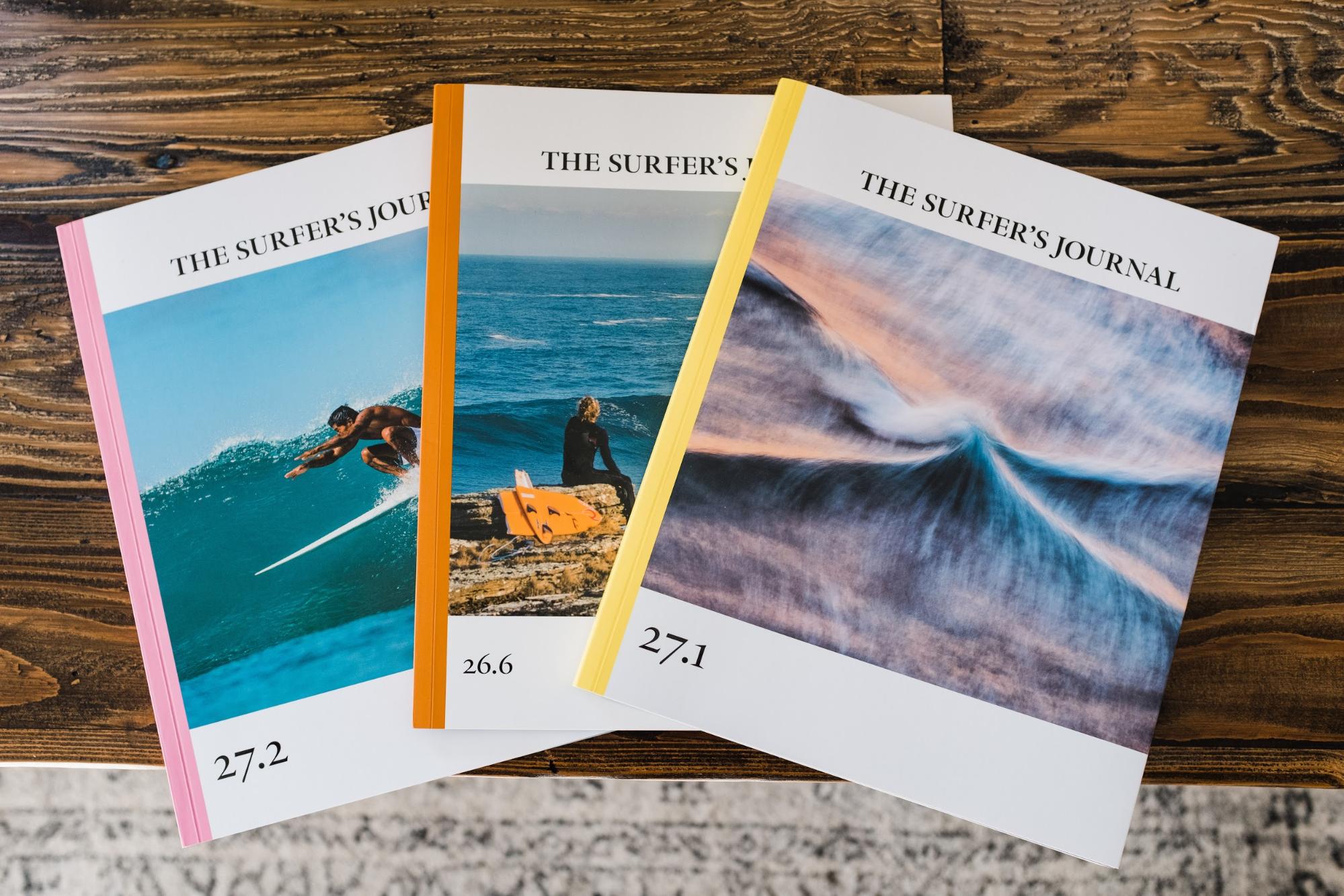 My setup is my studio in the backyard. It's both my livelihood and inspiration as a creative. It's extremely important for me to feel like I can step into a place where I can really get focused. With good lighting, inspirational books and art around me, it's the perfect place for me to produce my best work.
Where do you go to get inspired?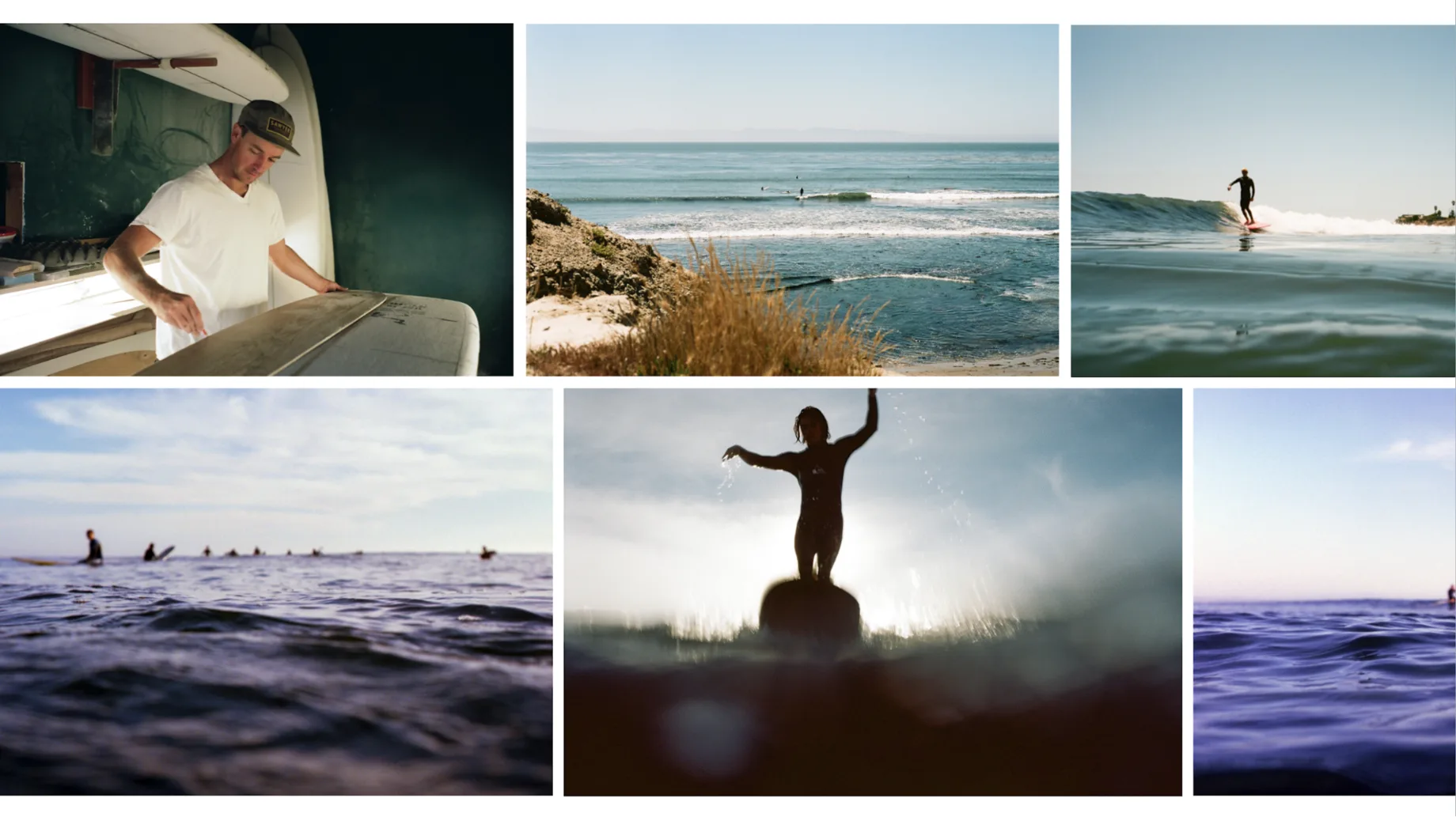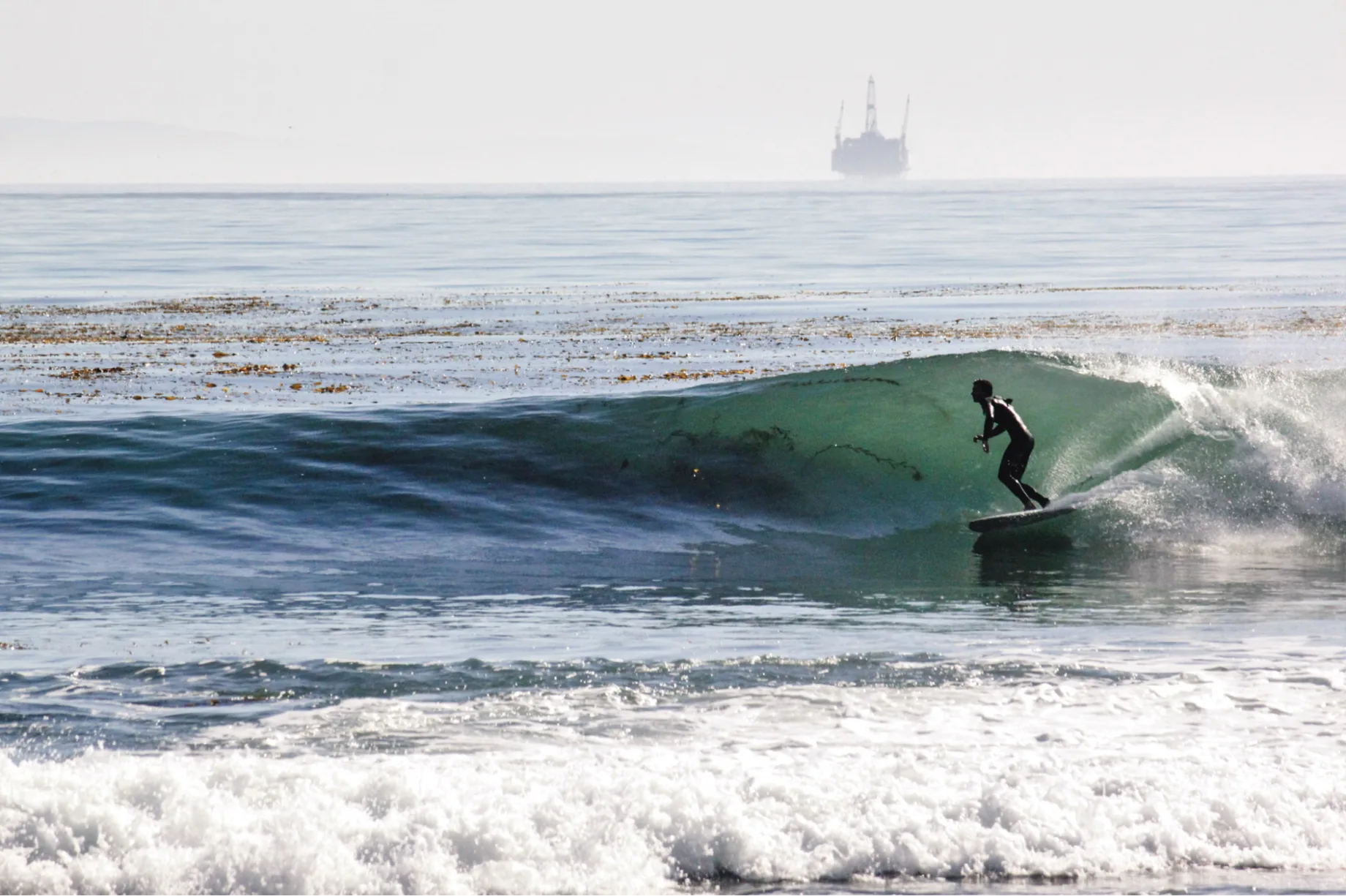 I'm a huge proponent of getting outside our world of digital work and into nature or some sort of creative outlet in which you can use your hands. I find I'm both energized and inspired when I've had a moment either with my camera in the water or with a paintbrush to canvas. It's all about tapping into other senses in the analog world that in-turn brings life to the digital world.
What product have you recently seen that made you think this is great design?
I have a good friend who leads design for Square Cash. I'm consistently impressed with the simplicity and functionality of the app. The latest cryptocurrency feature is no exception. It's never been easier to spend thousands of dollars on bitcoin instantly!!
What pieces of work are you most proud of?
The Udacity student learning experience. While a huge group effort, I was able to influence and lead a major design update for students around the world. Since then, we've seen thousands of students earn Nanodegrees and land jobs in areas they never thought possible.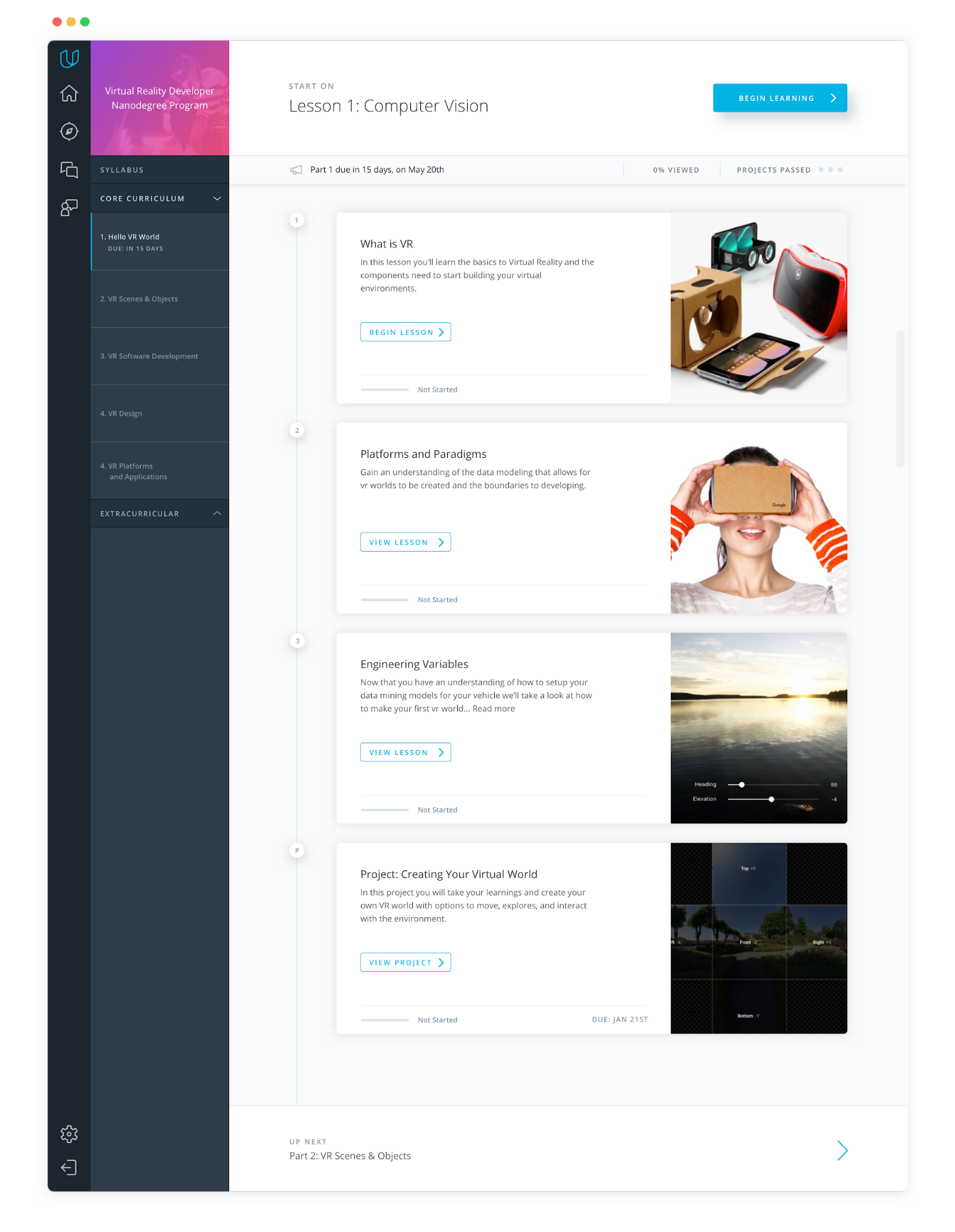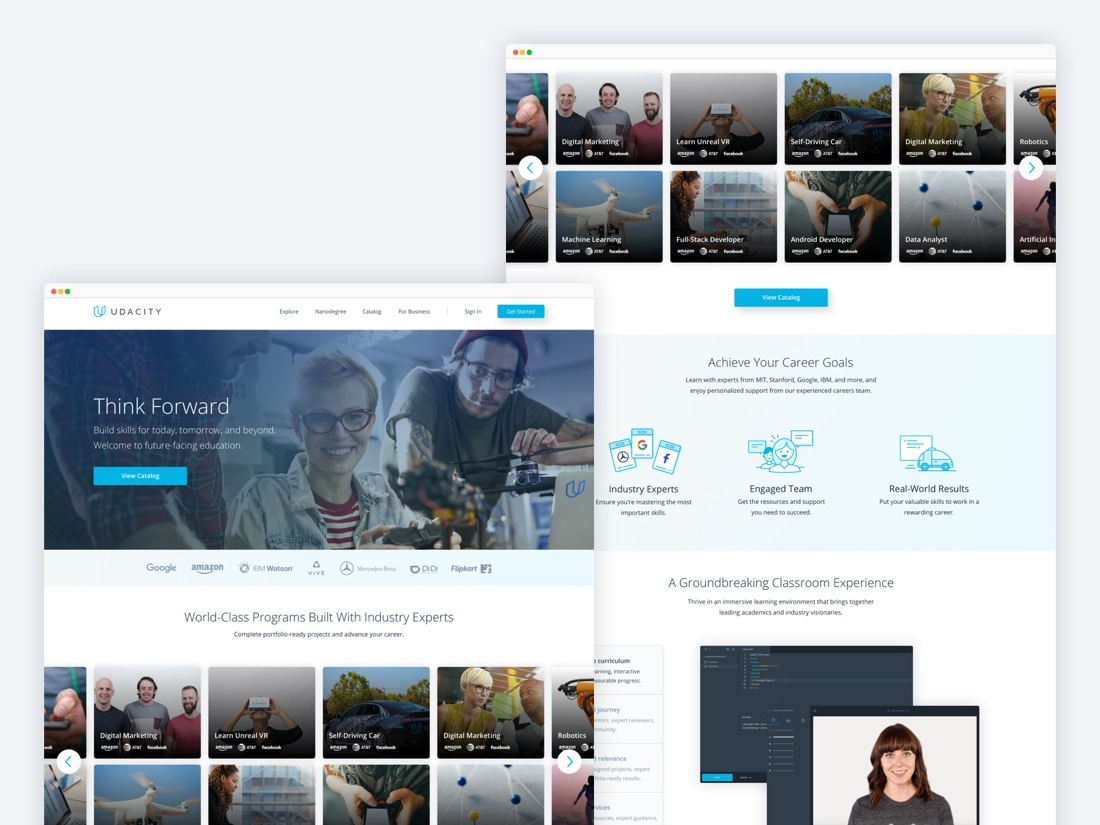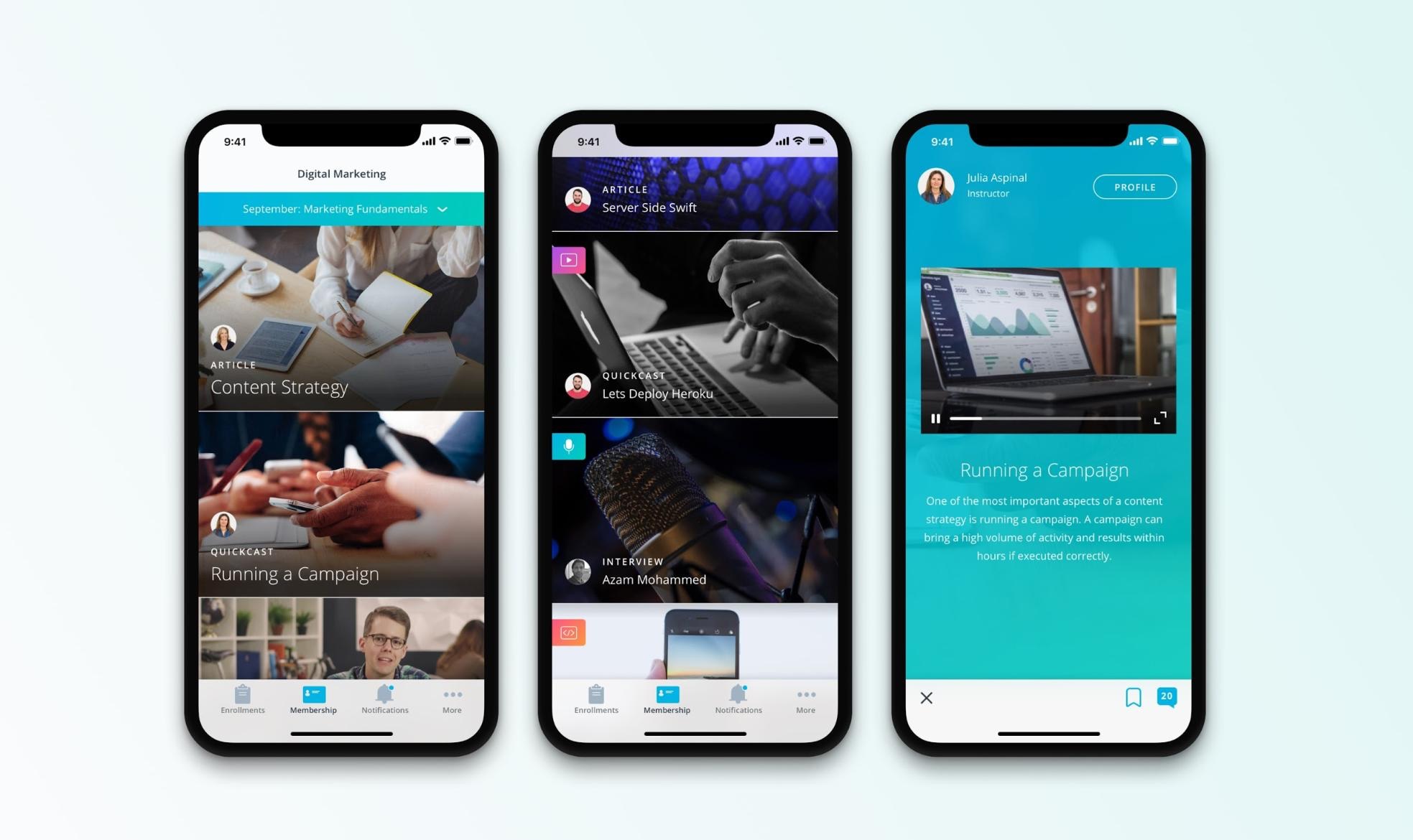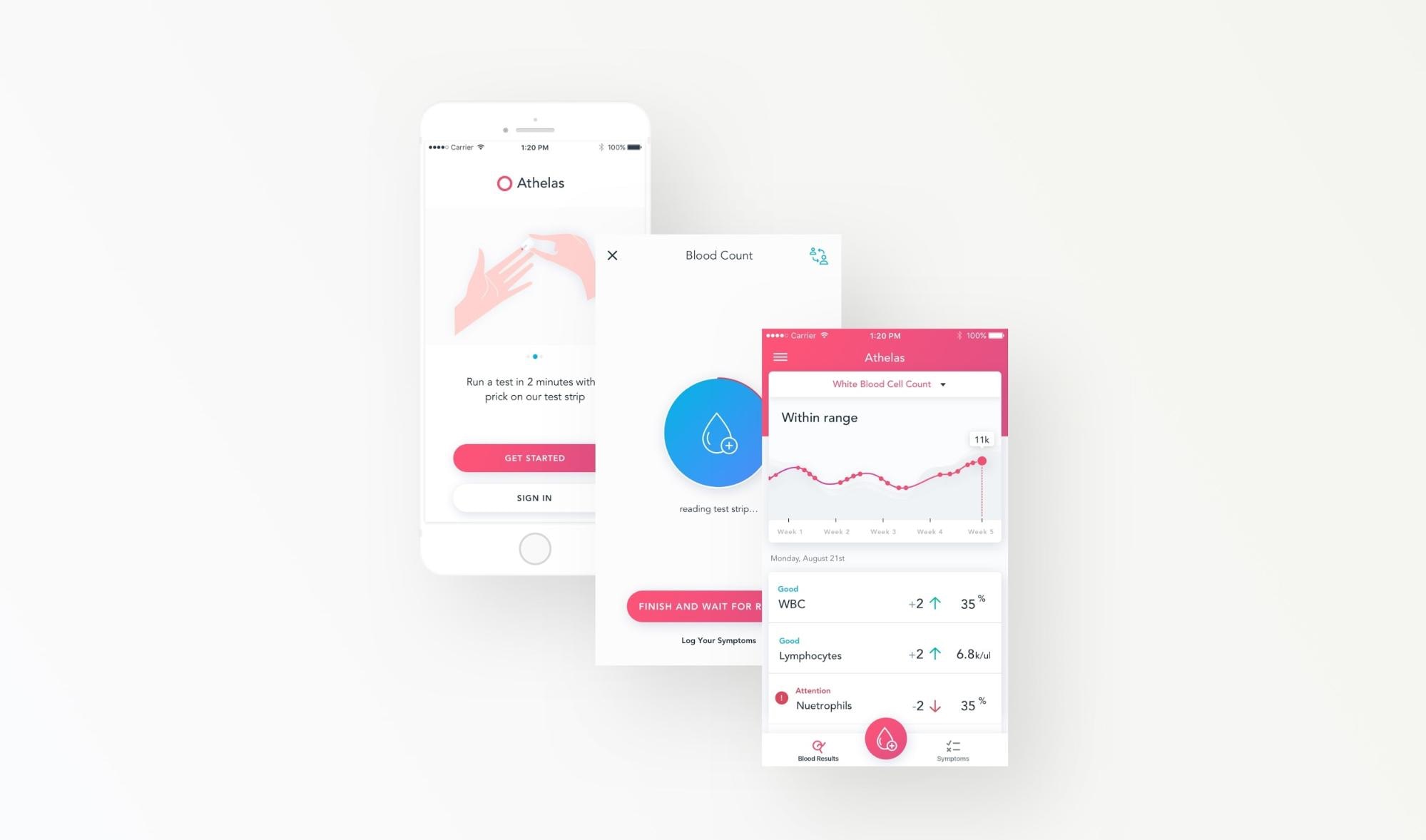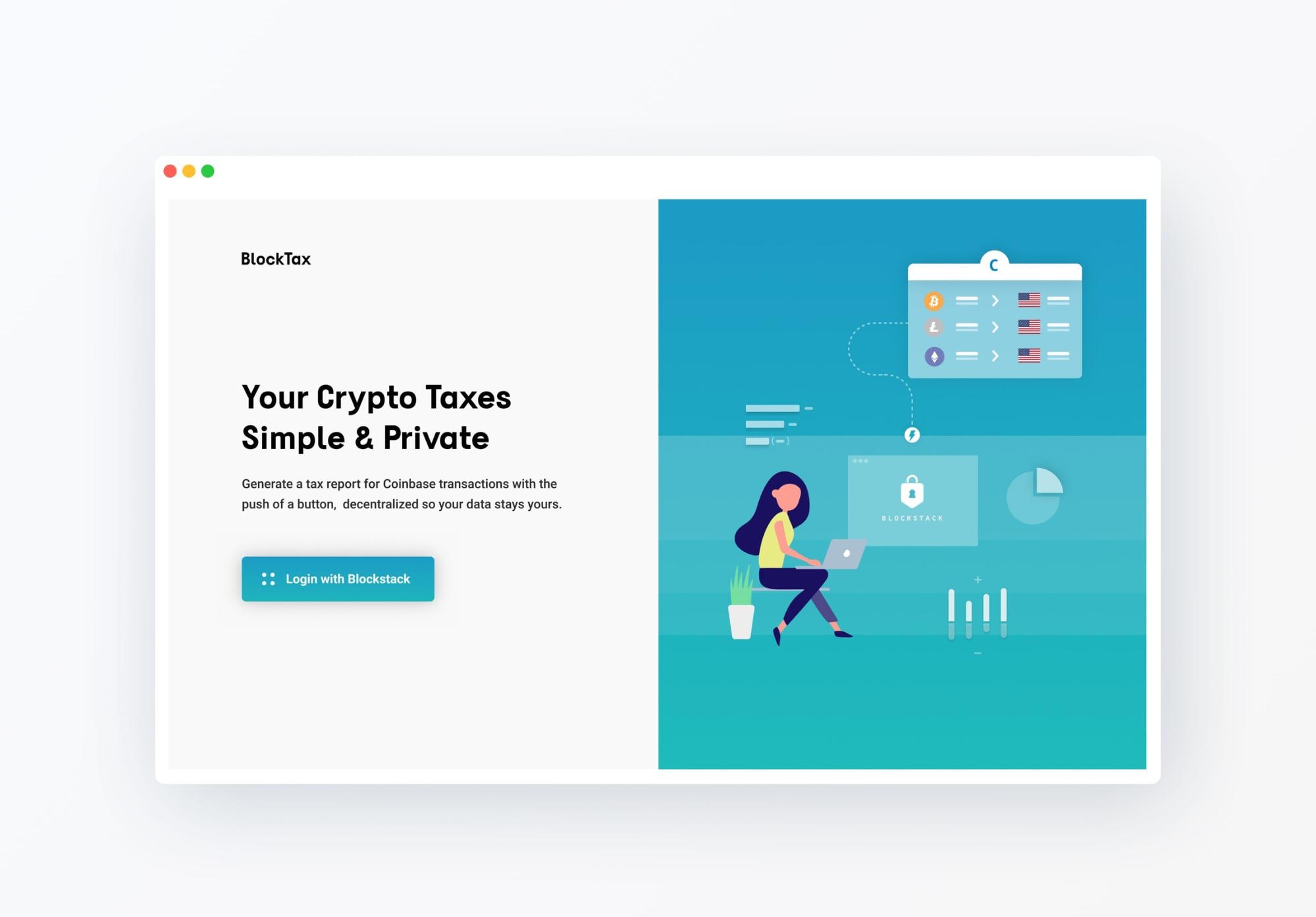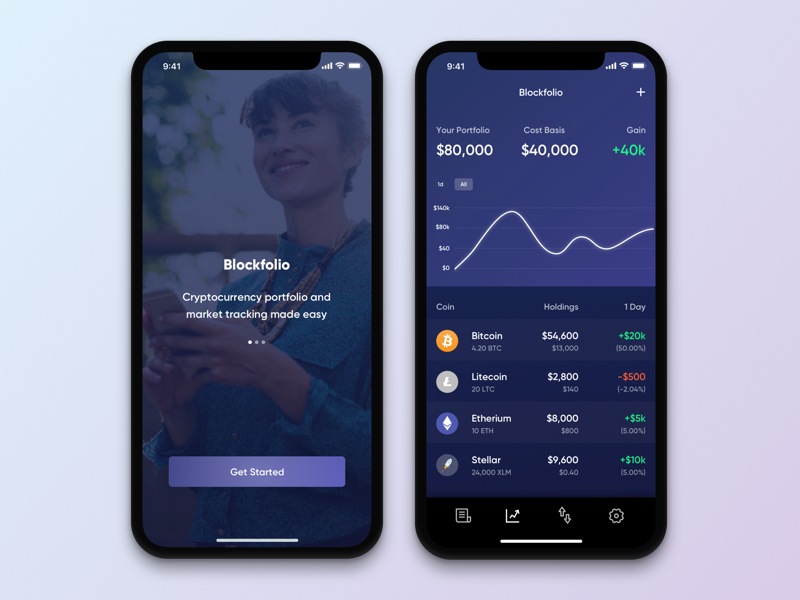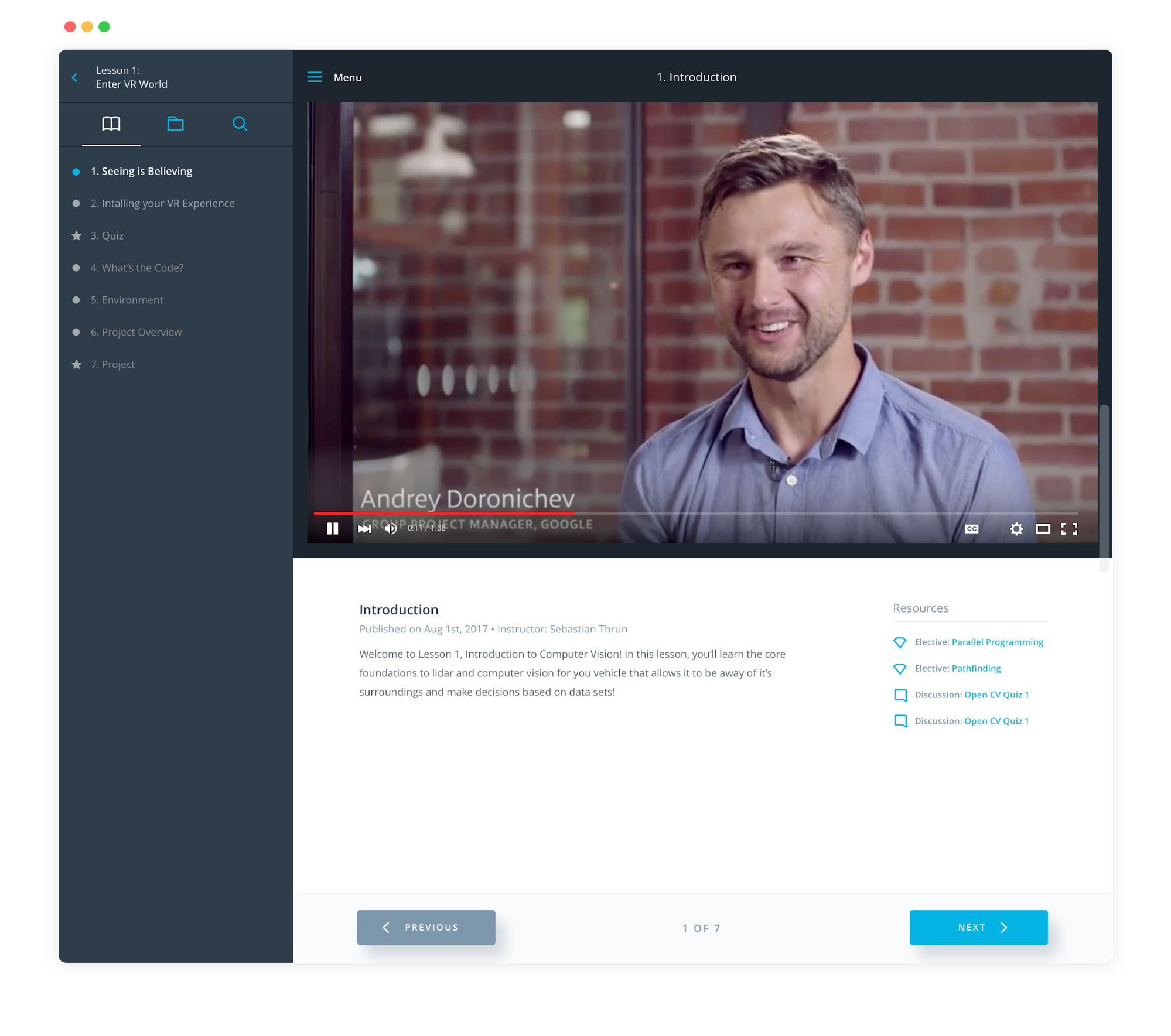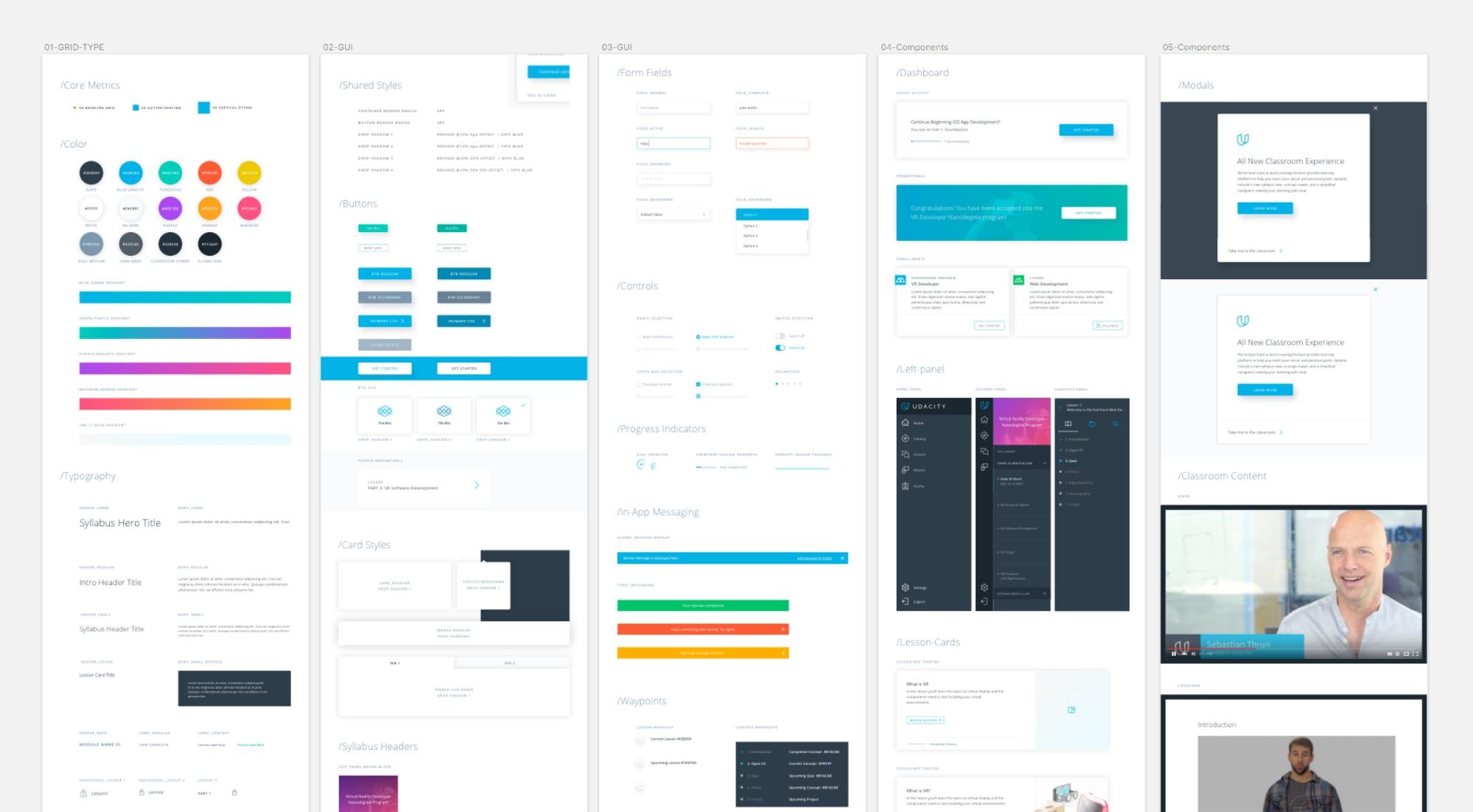 What design challenges do you face at your company?
Quantity, quality, and innovation. We've had huge success in focusing in on tech Nanodegrees with insane partnerships with well-known brands. As the demand has continued to increase, our design team has had the challenge of delivering more programs that are not only quality but innovative from a learning perspective. With programs such as "Machine Learning", "Self-Driving car" and "Flight", to name a few; the students expect to be blown away when they put their hard-earned cash down for programs like that.
What music do you listen to whilst designing?
Currently going deep into some ethio and latin jazz. Going for those 60s and 70's afro funk, soul, and latin vibes. Mulatu Astatke, Hailu Mergia, Mahmoud Amad, Irakere.
Any advice for ambitious designers?
There are so many amazing designers out there doing amazing stuff. It's easy to get discouraged in your own journey or career path. While being inspired by these people is great, take a moment and stop comparing yourself with others and focus on working hard and having fun learning. I have to still remind myself of this daily.
Anything you want to promote or plug?
Check out www.udacity.com for some amazing Nanodgree programs.
Check out what's possible with film photography on my instagram feed
and get yourself a 35mm camera and get outside!
Say hi ✋🏼 on Twitter