What led you into design?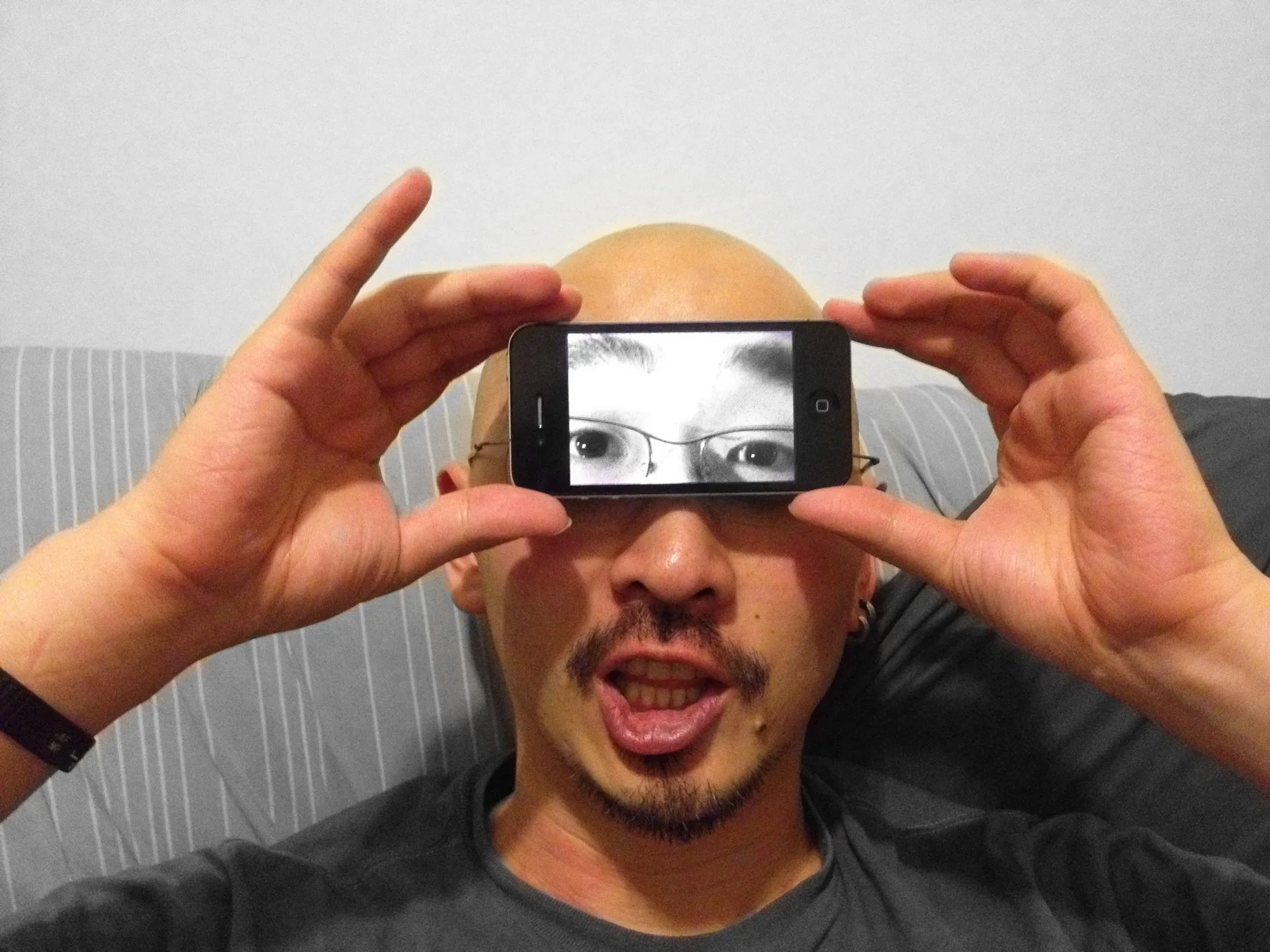 Drawing, building, making, and crafting have always been my passion since childhood, but growing up in a family of academics I didn't realize that "making things" can be a career option until in my late 20s. I just kept following the expected path into academia—getting my degrees in linguistics and psychology, spening a year in psychology grad school (and dropping off), and persuing medical degree (and quitting)—until I finally called it quits.
During those years I took random jobs just to make money—tutoring middle school kids, translating books and documents, working as typist, and then some. Funnily enough, I was often rejected for being "overqualified" for simpler jobs like convenient store cashier or hostel receptionist, and had to find niche areas for employment. Translating/interpreting in broadcasting industry turned out to be the most well-paying—albeit the least predictably stable—job, and I ended up spending several years in media production doing just that.
The interest in design came rather suddenly. I don't even remember how or when it started, but I do remember liking the sound of the phrase "graphic design." Upon finishing my mandatory service in the Korean army, I decided to take a time off from all things Korean and came to New York. On the subway I randomly found some advertisements for design degree programs and thought to give it a try. It was a magical experience to find the very things I was trained to do (e.g. assessing the problems in a systematic manner, understanding human behavior, planning and measuring success, etc) and things I enjoyed doing (e.g. drawing plans, making objects, creating orderly and beautiful structures, etc) converging smoothly together.
Through the years that followed, I worked through different industries in different roles around design discipline, and what was initially meant to be a short trip to New York ended up a permanent stay.
What does a typical day look like?
A day with two little children (aged 5 and 4) always begins with a haste. Waking up with kids at around 7 AM, it's all about feeding them and getting them ready for school—while sipping dark coffee to stay awake and trying to keep little humans entertained. If everything goes as planned, I sit at my workstation at around 9:30 AM after dropping the kids off at the school.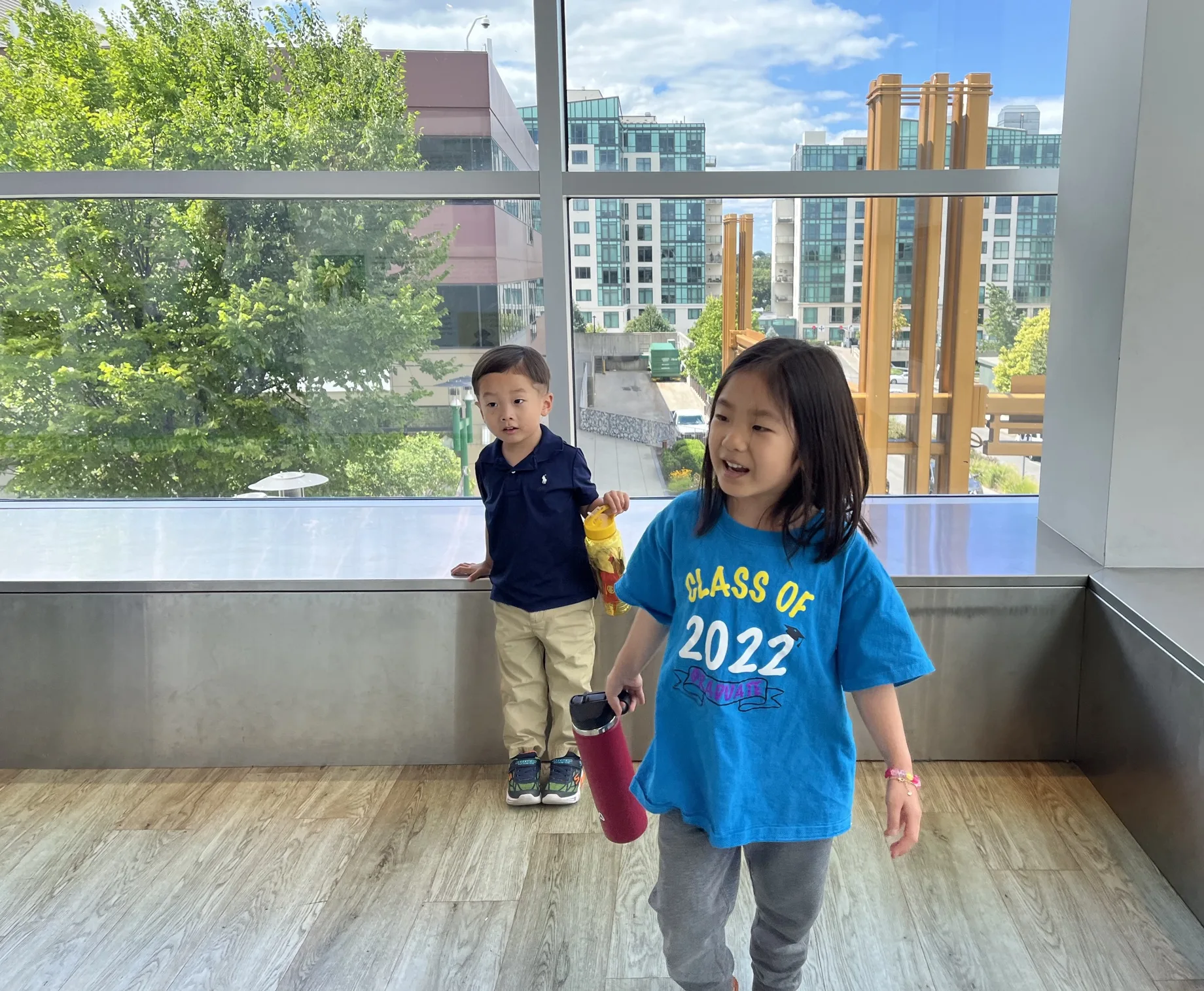 Then begins a typical workday, which consists of a constant juggle between...
working in Figma files (designing, reviewing, commenting, annotating)
wrestling with Jira tickets (creating, tagging, resolving, commenting, clarifying, asking/answering)
answering and asking questions on Slack (often mixing in random GIFs) and via email
meeting with other designers, engineers and product managers (reviewing, debating, learning, asking/answering, explaining)
documenting things (processes, meeting notes, decisions, action items, backlogs, project specs, requirements, limitations, contexts, and bunch other things)

My day-to-day at work is really not all that glamorous. Between meetings, Jira tickets, documentations, and Slack threads, it can be rather tedious—more writing than designing, more debating than enjoying, more browser tabs than Figma files. I'm grateful, however, to be a part of a broader scope and process than literal pixel-pushing aspect of design.
Much of my "design" work revolves around understanding the problems, defining the boundaries and restrictions, assessing the technical requirements and limitations, documenting the discussions and decisions, and—of course—pushing around pixels in Figma and building out concepts in code. My daily routine reflects the nature of this process.
Surrounded by incredibly smart and hardworking colleagues, I get to think about complicated problems and tackle them in design, engineering, and behavioral angles and learn a lot of new things everyday, which makes it worth it to go through tedious tasks.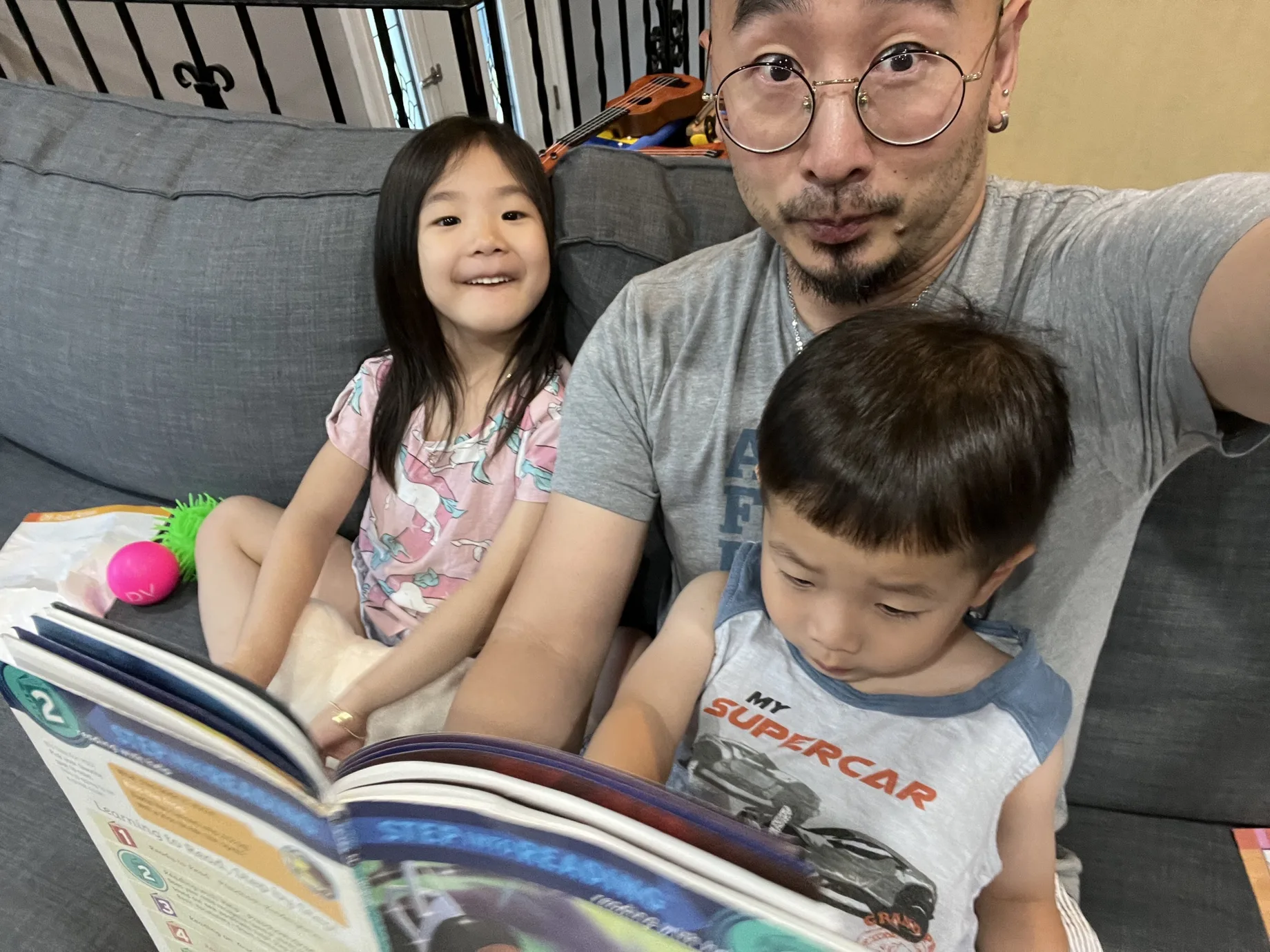 After the workday begins the family time. Married to a nurse who takes night shifts, I often have to feed and play with the kids and put them to bed by myself. When everyone finally goes to sleep—given they don't wake back up crying—I try to squeeze in a couple hours of light-weight personal project. Like this word clock, this workout app, or any other random stuff, which I may or may not share with the world.
What's your workstation setup?
My physical desktop is almost always messy, but my digital desktop is almost always tidy. I tend to keep a lot of physical work stuff—paper, pens, pencils, gadgets, tools, etc—within reach, but prefer to keep the computer and phone screens minimal.
I often think with pen and paper—especially when it comes to capturing abstract thoughts and distilling them down to tangible concepts. I just cannot do it with a keyboard and a mouse. Unfortunately, my clumsy methods of grabbing any random piece of paper to jot down spontaneous notes would result in an absurd amount of paper stacks around me. Recently purchased a Supernote as a digital note-taking tool, and liking it so far.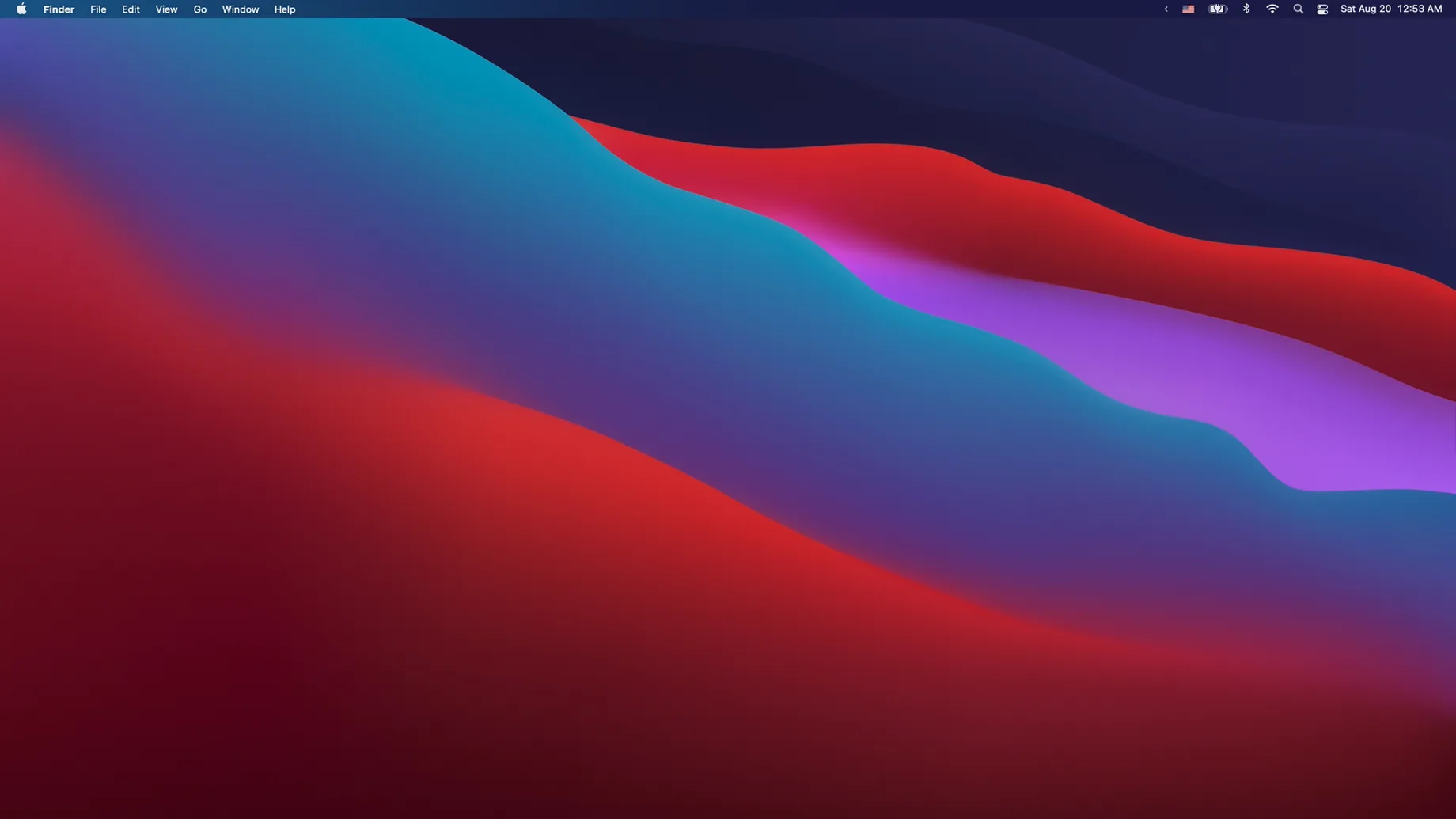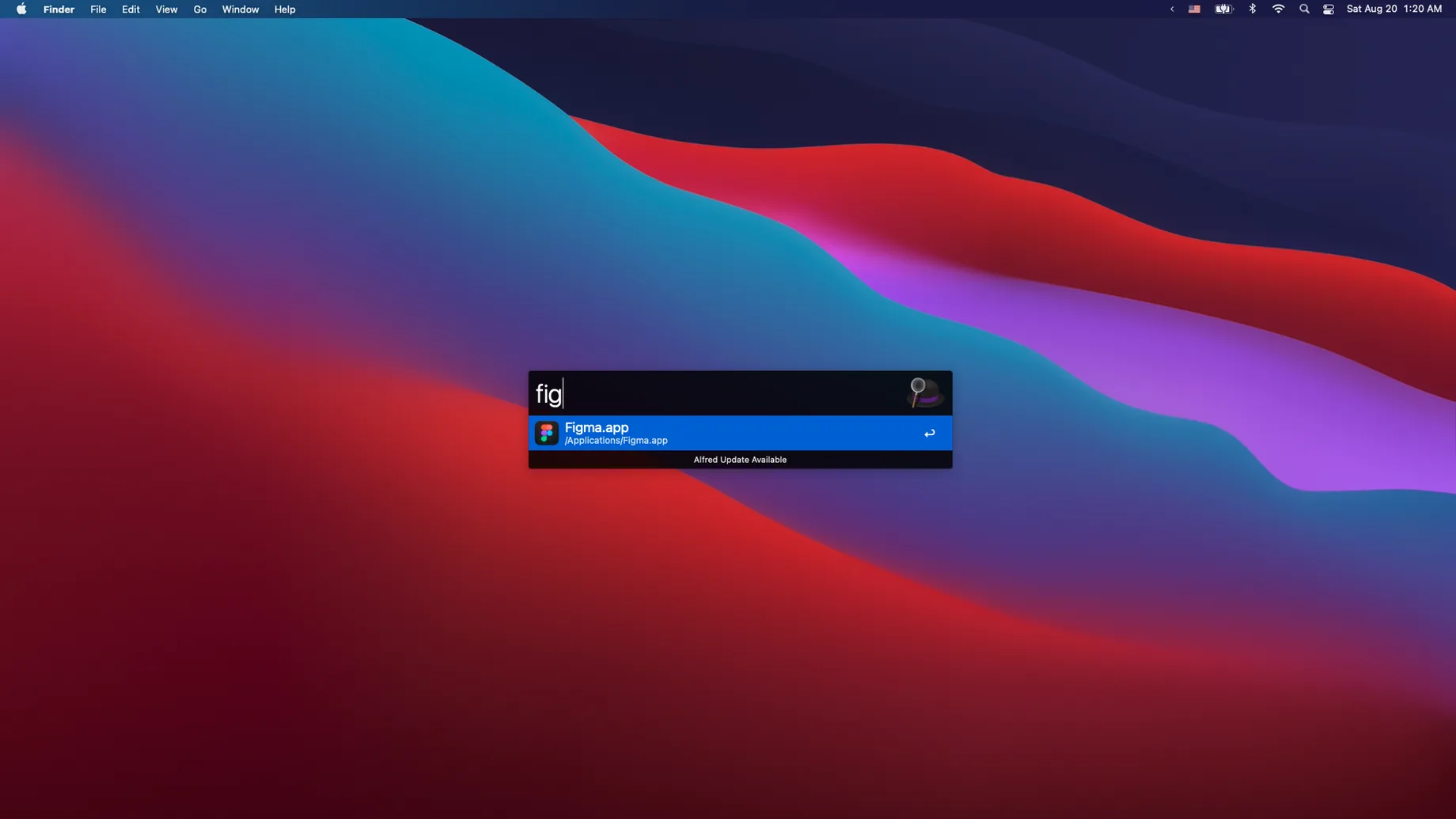 Instead of cluttering the screen with icons and docks, I'd much rather keep things out of sight and search/find whenever I need anything. It's typically way faster to start typing than trying to comb through thousands of icons anyways.
For a more thorough list of things I use, check out https://www.bald.design/uses/.
Where do you go to get inspired?
Fadeaway-style illustrations of Coles Phillips and twisted and suggestive artworks of Egon Schiele never fail to trigger certain sparks. These artists invite the viewers to actively participate in the art experience by seeing what's not painted, and the way they engage with their audience is endlessly captivating and feels particularly relevant in the field of digital work I am doing.
While I'm not trained in philosophy or theoretical science and thus most esoteric writings on those topics are way above my head, I still love reading them. There's an odd sense of relief in knowing that I'll never fully understand the world and that I'll die as an incomplete human with incomplete results, and with it comes a motivation to focus on what I can observe and achieve. Learning about non-design and non-tech areas also helps me discover connections between things that previously didn't appear connected.
What product have you recently seen that made you think this is great design?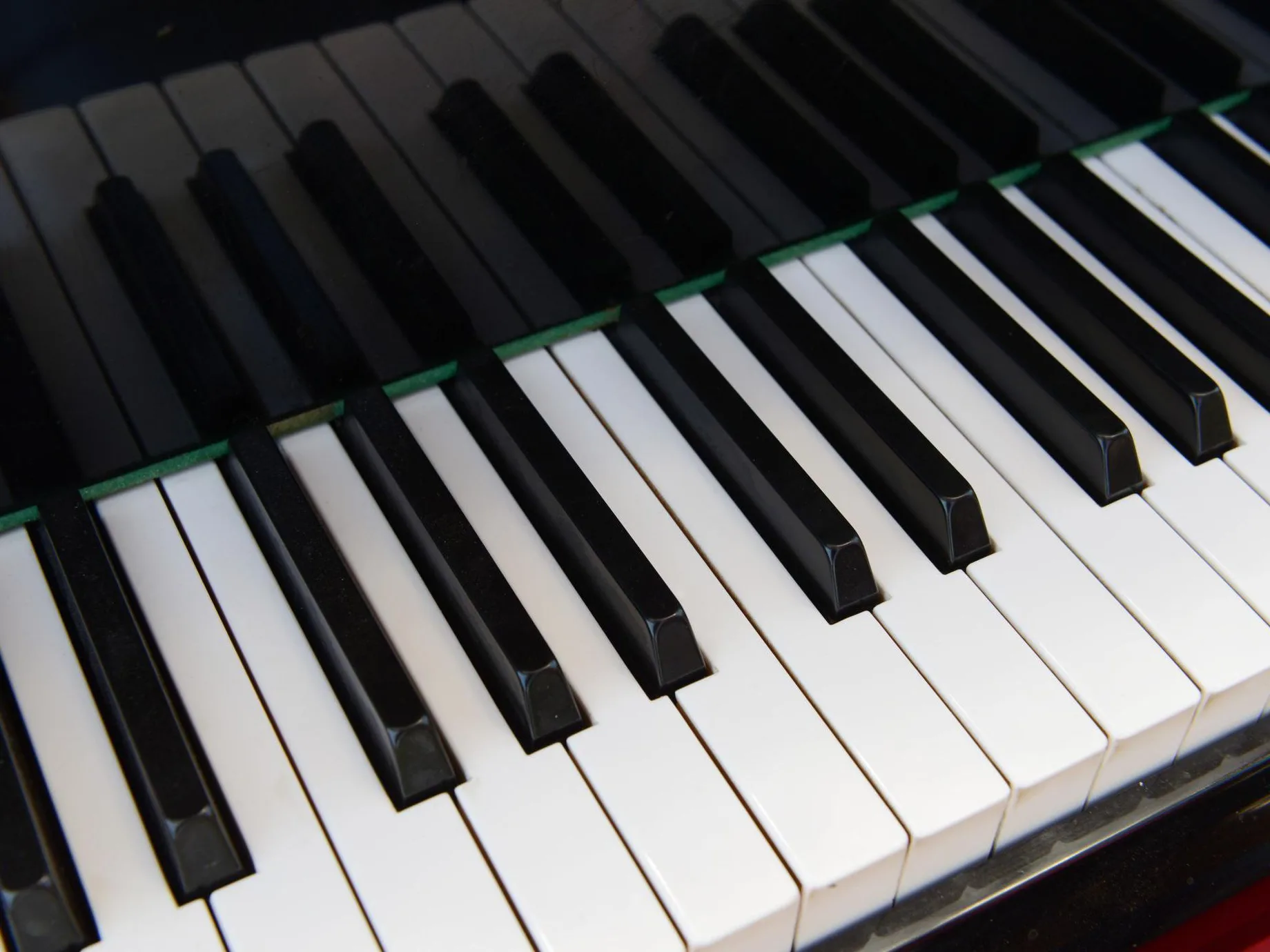 Practicing a basic scale the other night, I thought about how effective the whole instrument design is. Piano keys are so beautifully architected that they haven't really changed in the several hundred years since its invention. Mechanically, the weighted keys provide a visceral feedback of intensity and an intuitive interface to control it. Visually, the unmistakable black-and-white contrast indicates a normalized distance between notes and allows a simpler way to understand scale. There's something hypnotically attractive and inviting about its black and white rectangles, and even kids seem automatically drawn to it and cannot help pushing the keys.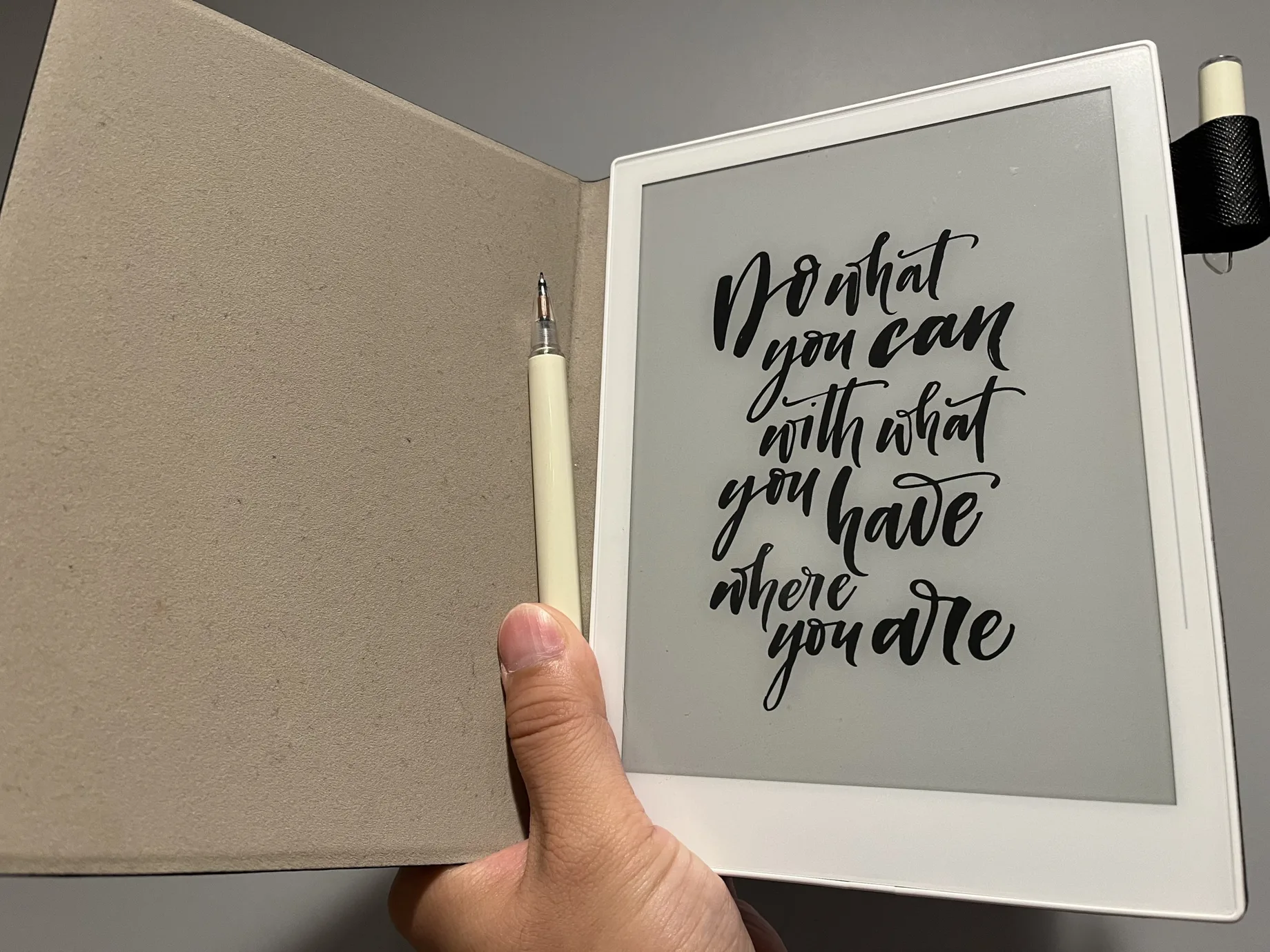 I got a Ratta Supernote A6 to use as a note-taking and e-book reader device. It is imperative for me that I think with pen and paper, even in front of a computer screen—not only for work but also for life in general. This little device has helped me—to a degree—get rid of countless loose sheets of scrap paper, sticky notes, and otherwise untrackable pieces of sketches everywhere.
Its unique tactile feedback makes it a much better experience than writing on a sleek glass surface like iPad. Also, focused aggressively on writing and reading, it eliminates all other distractions and streamlines the user experience. Switching between features is intuitive, and the mixed use of hand gestures and pressure sensitive pen strokes feels very natural. In terms of size, form factor, and encasing, I find the hardward and packaging truly impeccable. While its software has certain room for improvement—e.g. better handwriting recognition, more intuitive/flexible organization tools, etc—they continue to release updates and seem to be addressing them incrementally.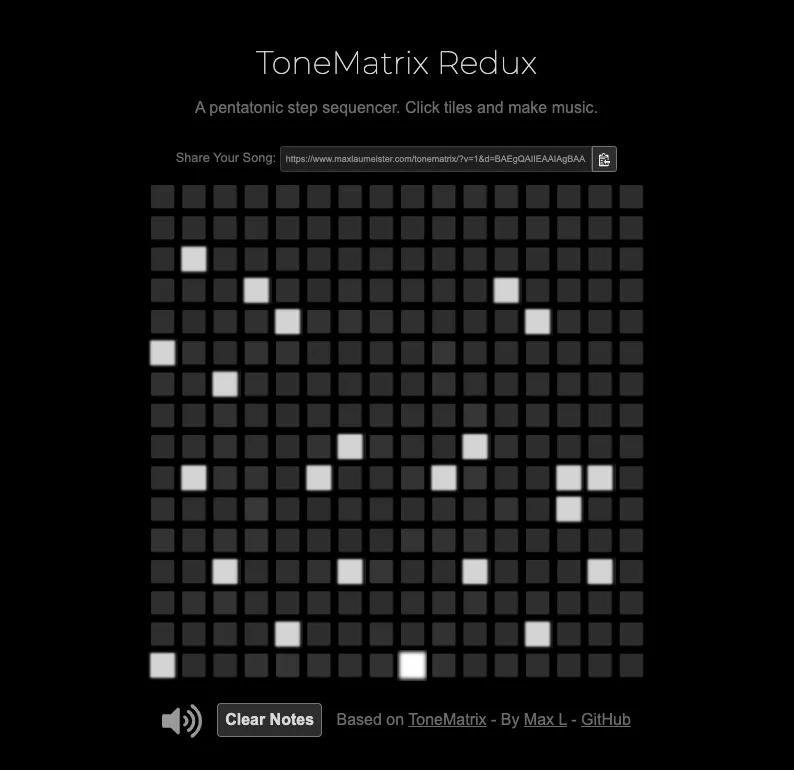 ToneMatrix Redux by Maximillian Laumeister is a fun, intuitive, and fail-free music sequencing web app. There's no complicated buttons and knobs. Every potential musical decision has already been made by the tool—e.g. bpm, scale, oscillator config, additional tracks, etc.—and the user just has to turn on/off each note to start making music. Such strict but smart limitations are liberating, because as a user you don't need to make any other decisions except the note itself.
Built upon Tone.js, a low-level web audio library, ToneMatrix Redux is an amusing intro to music. While there's no data persistence per se (i.e. there's no way to "save" a tune), it does have "sharing" mechanism by squeezing the tones info into URL params which in a way works as a saving mechanism. I've had so much fun fiddling with the notes and learning about the neat tricks shown in the source code.
What pieces of work are you most proud of?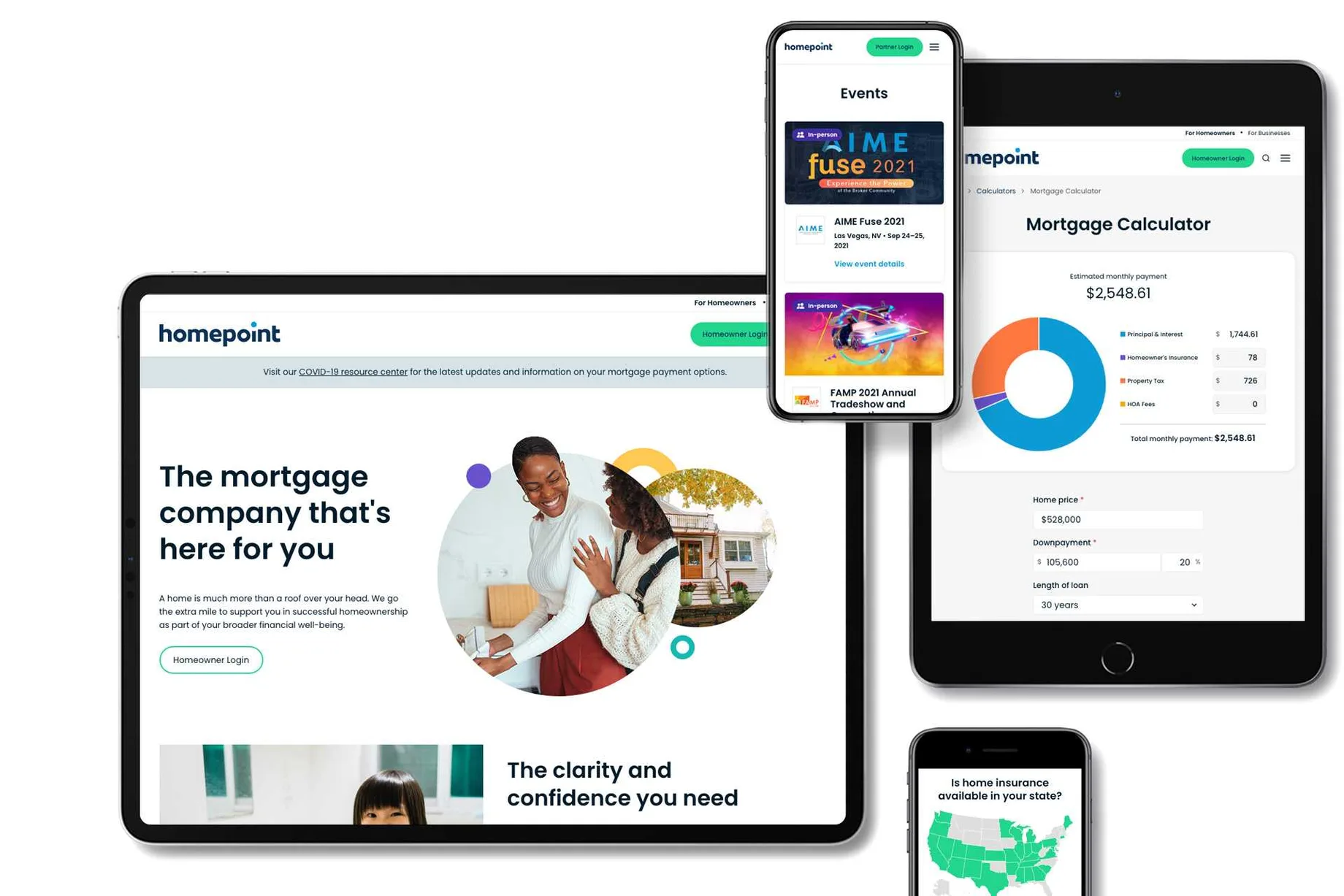 Homepoint Branding Project
By the time I joined the company, external agencies had already been working on significant chunks of visual branding and marketing website projects. As a design director, I became responsible for further finalizing the identity development, and took over creating a compelling verbal and visual brand narrative and continously collaborated with all areas of the company—product, engineering, marketing, legal, analytics, real estate, and more—to keep improving the brand experience for customers.
It was a unique opportunity to make an impact on all aspects of the brand from real estate and physical signage to marketing materials, and to digital product suites.
As a front-end engineer, I wrote a significant part of the React/Next.js website code and owned the repo, and developed several internal- and external-facing tools, including design system reference, calculators, and chrome extensions. A lttle more about the project at this link.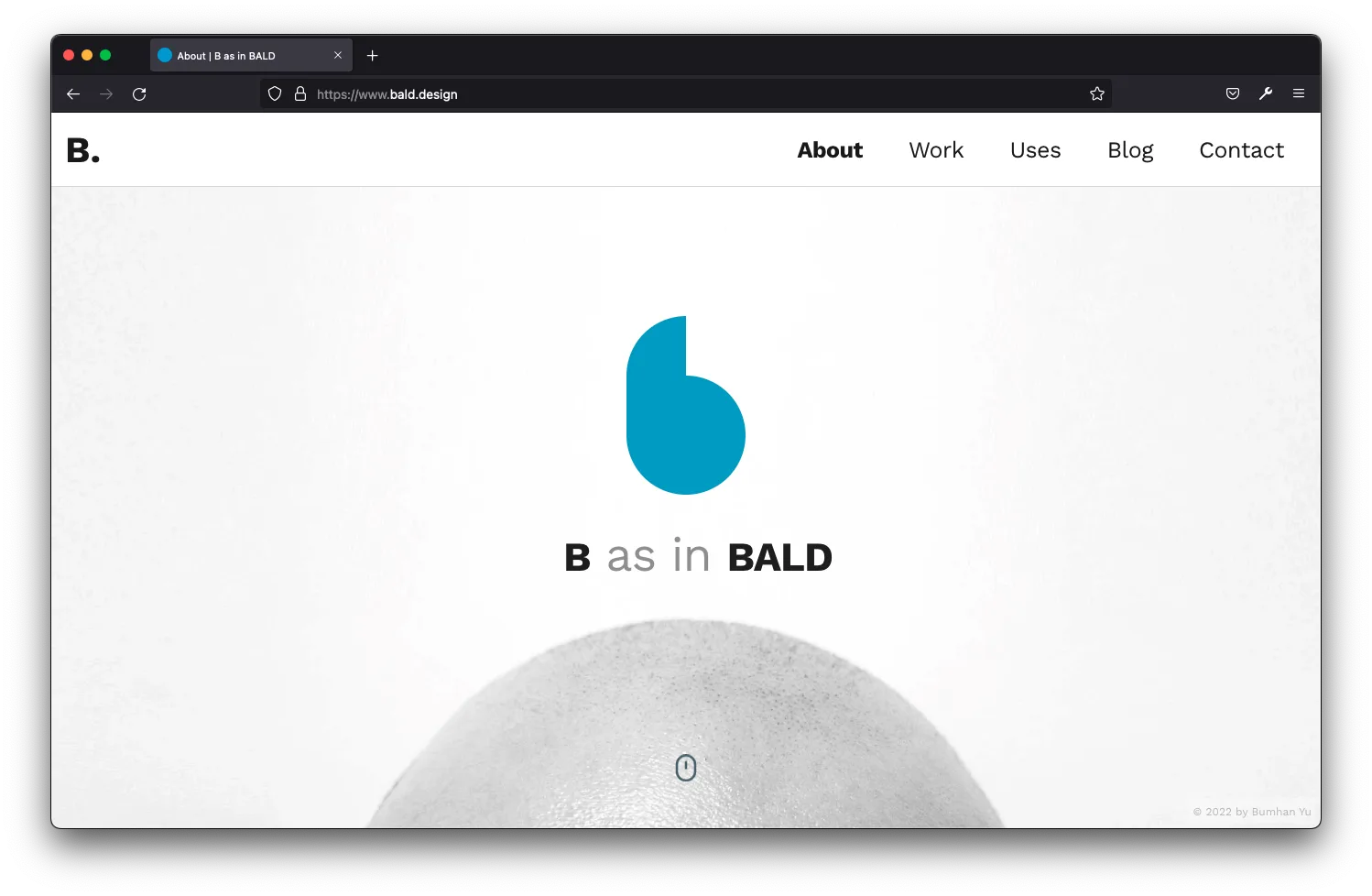 bald.design personal branding
From a color palette to identity graphic and use of language, then from designing content to executing everything in React/Gatsby, this has been a fun personal yet professional project for me. It's something for which I could experiment with a variety of visual and technical ideas without worrying about stakeholders or decision makers.

Unfortunately many of other pieces I'm most proud of are either not in a visual format (e.g. naming, strategy, concepts) or cannot be shared due to proprietary and confidential nature.
What design challenges do you face at your company?
Translating abstract into concrete
DoubleVerify's product consists of methodology, measurement, research, and data. That is, most of what the clients are purchasing are intangible and invisible, and the core challenge for product designer is to create a tangible experience and visual representation around them.
It requires a constant learning and communication about every detail and technical context. There's so many layers of nuances and esoteric details that it would take rounds of discussions and clarifications for every party—i.e. product managers, engineers, and designers—to be clearly and fully on the same page and build something accordingly.

Designing beyond visual experience
It's an enterprise software that only corporate clients would use for their business operations. Our clients come to the product to consume data, gather insights, and apply actions. In such contexts, the aesthetic elegance, visual sophistication, and overall UX maturity might be—while still critical to what we do—de-prioritized when there are more pressing, urgent product goals. As Watson of IBM noted "Good design is good business," and I trust that he meant more that what eyes could see anyways. At DoubleVerify, we strive to build "good design" that functions seamlessly, solves business problems effectively, and is pleasant to use and look at wherever possible.
What music do you listen to whilst designing?
Any advice for ambitious designers?
Be curious about the world beyond design.
Don't be a boring, myopic tradesperson who only knows about design, only reads about design, and only talks about design. Travel to strange places. Meet and talk to strangers. Learn new skills. Read books of other fields. Take classes. Be broader.
Design skills are price of entry. It alone won't make you a great designer.
Without proper design skills you won't be employed. But without necessary non-design skills you won't be going anywhere. Practice taking good notes. Hone your skill to pitch and sell your idea. Learn how to convince people without upsetting them. Even the world's greatest design solution won't work if you can't sell the concept.
Learn to be kind. Be pleasant to work with.
Pay attention to people when they talk, rather than just waiting for your turn to speak. Be helpful and take extra care. Be extra clear about a point and over-explain where needed. Always remember that your colleagues and clients are not your enemy; you're on the same side. It's way easier to dislike someone if you don't know them. Make friends, and really get to know them.
Anything you want to promote or plug?
Connect with me and say hi at LinkedIn at https://www.linkedin.com/in/bumhan/
Check out my pesonal website at https://bald.design and a sadly out-of-date project at https://www.keepmakingthings.com/. Some other recents like word clock, workout app, and other ongoing side projects will be continuously added there. Trying to write more blog.