What led you into design?
I believe it's a combination of a few factors: starting with an artistic aptitude for drawing inherited from my father — who was a great technical draftsman — along with the popularization of personal computers in the 90s, and the whole do-it-yourself attitude present in the youth culture of the time.
Also, coming from a working-class family and being in my adulthood in the early 2000s, I needed to find a job, and I had clear in my mind I wanted to escape the burden of heavy manual labour. But I wasn't so sure what to do. So due to my self-taught "design experience", I had the opportunity to join an internet company and work with web design, the offer was straightforward: The salary is bad, but I teach you how to work, and on top of that you will have your own desk, with a computer and internet. From that day on, I never stopped designing…
What does a typical day look like?
My workdays are often divided into blocks where I can focus or be more dispersed. I try to have blocks of around 3-4 hours when I can focus on a specific project or task. And I have other moments when I have to be more multifunctional, where I usually have meetings, write emails, document work, and other tasks that are a little more bureaucratic.
What's your workstation setup?
I work mostly from home, but I also try to meet up quite often with Danilo Campos, my partner at Twoo, to work somewhere outside. Barcelona has a lot of coffee shops with great workspaces.
Where do you go to get inspired?
Recently, I have been studying more about the Brazilian constructivist scene of post-Second World War decades, from the 1950s to the mid-1970s, probably one of the most prodigiously creative moments in Brazilian culture.
With the Concrete and Neo-concrete groups drawing on the tradition of international constructive art, and following a lineage that goes back to Constructivism and Neo-Plasticism, to Max Bill and the Hochschule fur Gestaltung, these artists launched a highly original chapter in the history of modernism.
Among the main artists, I would highlight Luiz Sacilotto, Waldemar Cordeiro, and Judith Lauand from Grupo Ruptura; Ivan Serpa, Lygia Clark, and Helio Oiticica from Grupo Frente. Also from this period, emerged some pioneers of modern Brazilian graphic design such as Geraldo de Barros, Mauricio Nogueira Lima, Mary Vieira, Willys de Castro, and Alexandre Wollner, among others.
Luiz Sacilotto, Untitled, 1978
Alexandre Wollner & Geraldo de Barros, Revoada Internacional IV Centenário Poster, 1954
What product have you recently seen that made you think this is great design?
It's not really a product, but a good example of great design. The Superblock in the Sant Antoni neighbourhood of Barcelona, in addition to the whole social transformation aspect of the initiative, the entire set of urban furniture and graphic language designed for the project is incredible.
Superblock of Sant Antoni / Leku Studio
Photographs: Del Rio Bani
What pieces of work are you most proud of?
We recently launched the new visual identity for casapark, a shopping center in Brasília, which offers products and services to an audience seeking experiences in architecture, decoration, well-being, cultural agenda, and entertainment. Invited by Manufatura, who led the rebranding, Twoo was responsible for entirely rethinking its graphic identity. With a colorful and lively ethos, the new system unfolds in a wide range of executions, including the direction of signage, printed materials, uniforms, stationery, social media, and digital advertising.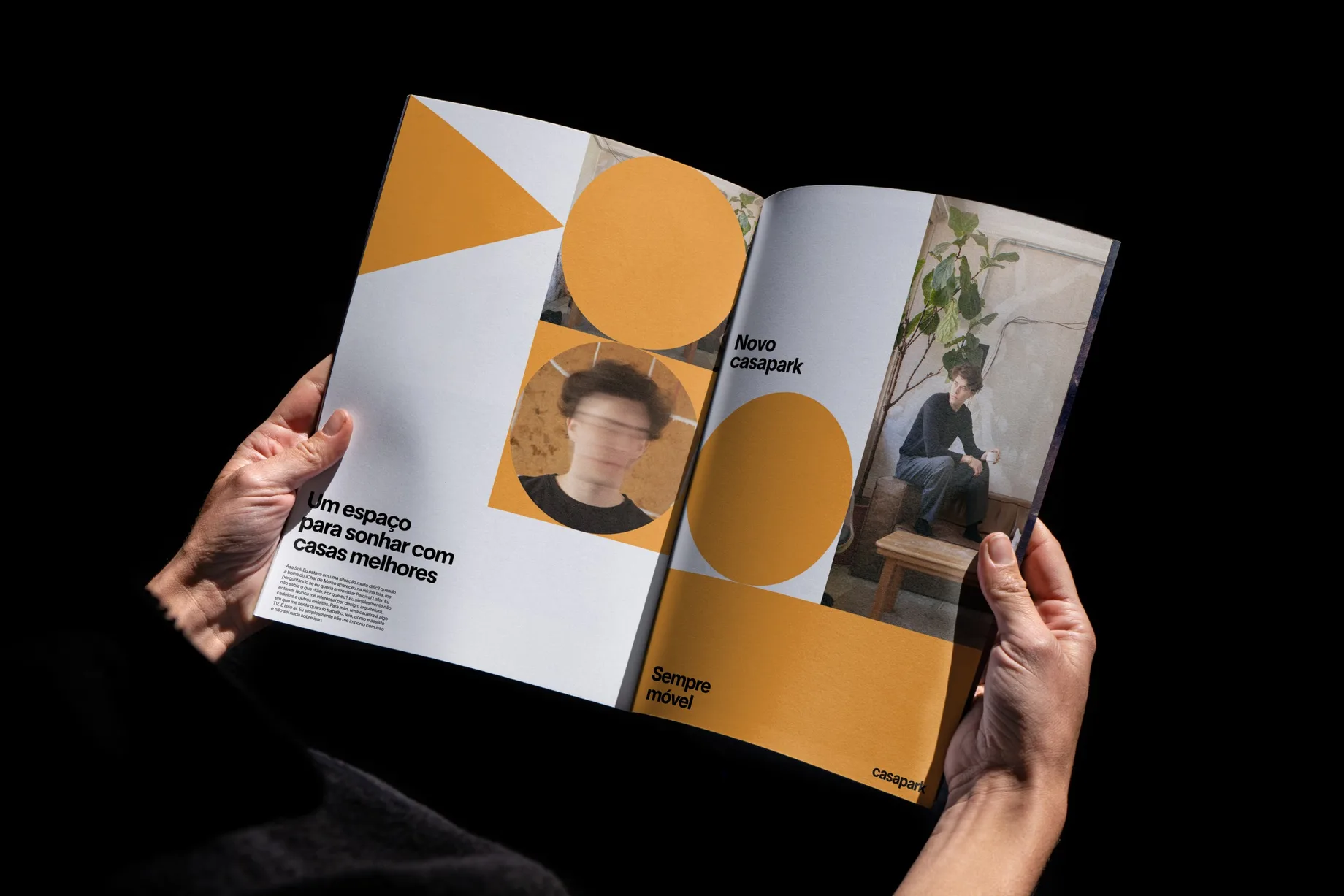 Another example of a project that represents well what we can offer as a studio is Galeria Index. We worked on the visual identity and the website simultaneously. Our aim was to create an experience that conveyed the idea of an index, from A to Z, with all the artists and their works, representing the zeitgeist of the local scene.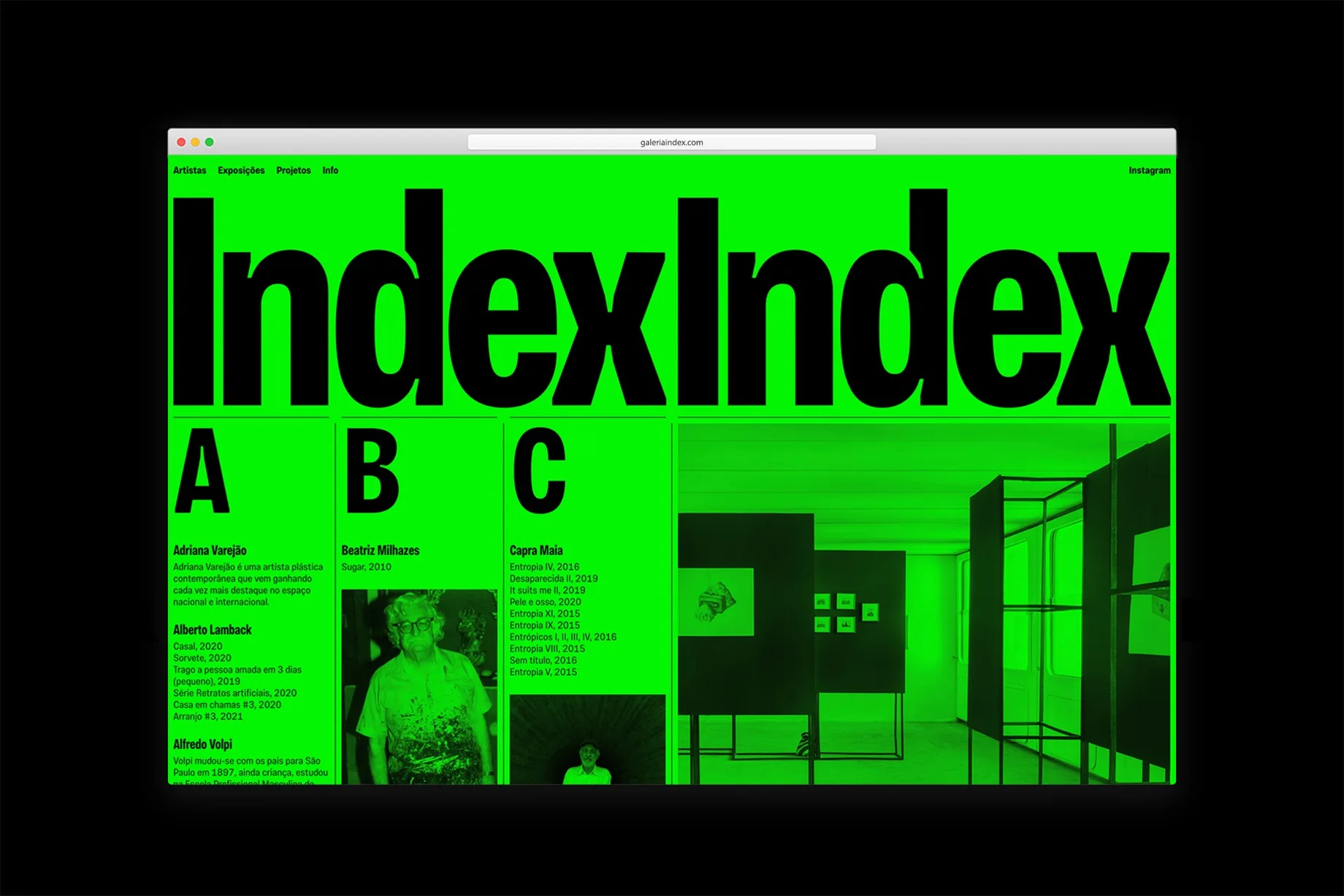 For full case study please visit: wearetwoo.com
What design challenges do you face at your company?
When Danilo Campos and I got together to form Twoo, we understood that to explore the full potential of a project, design could not be thought of in isolation, but as a whole. So our challenge was, and I believe it continues to be, to practice this vision of total design for the digital realm, moving through branding and product, while maintaining a graphic attitude that is transversal to everything we do.
Also, as part of a Brazilian diaspora living abroad and due to our own personal condition as immigrants, we ended up operating transnationally – being able to work in several languages and in different cultures played in our favor, opening up new opportunities, but also bringing new challenges. For example, how do we communicate with our audience? How to be local here and there at the same time? These are the kind of questions we think about.
What music do you listen to whilst designing?
Any advice for ambitious designers?
Walk the talk. And know the rules, so you can break them :)
Anything you want to promote or plug?
If you want to know more about Twoo, please follow us at:
IG: @wearewooooo
TW: Carlos Kun @cadukun Danilo Campos @daniloc
And in case you also understand Spanish, my partner Dana Kun along with Lorena del Moral are currently researching and designing the conscious home of the future, you can follow the initiative here @unhogarparaelfuturo

Peace ✌️