What led you into design?
I was always really into art and computers as a kid, and when I was 12 I was making custom sites for my Neopets. I also drew people's characters on Gaia Online for in-game items and money.
In high school, I started playing around with Corel Draw and Photoshop a lot. I was making posters and editing photos for my friends all the time. I also got into a high school art program with Graphic Design classes which was super lucky. I graduated and went to college for Graphic Design where I totally fell in love with web and interaction design.
What does a typical day look like?
My schedule is pretty varied and very much depends on what I need to focus on that day. My mornings usually consist of making some coffee and sorting out where my focus needs to be for the day (I use a Bullet Journal for this).
My boyfriend is a chef and he'll often cook breakfast while I work. We'll hang out for a bit and then I'll head in to the office any time between 9:00-11:00 am. Then I'm either hunkering down for some focus time at my desk or heading to meetings to coordinate projects.
I'll work from home once a week (we have a no meeting Wednesday rule which I love). I'm usually wrapping up work and heading home by 5. Then I'm either cooking and playing video games with my boyfriend, or working on my art projects and building houses in the Sims to wind down. I'm very privileged to work for a company that gives me the freedom to make my own schedule.
What's your setup?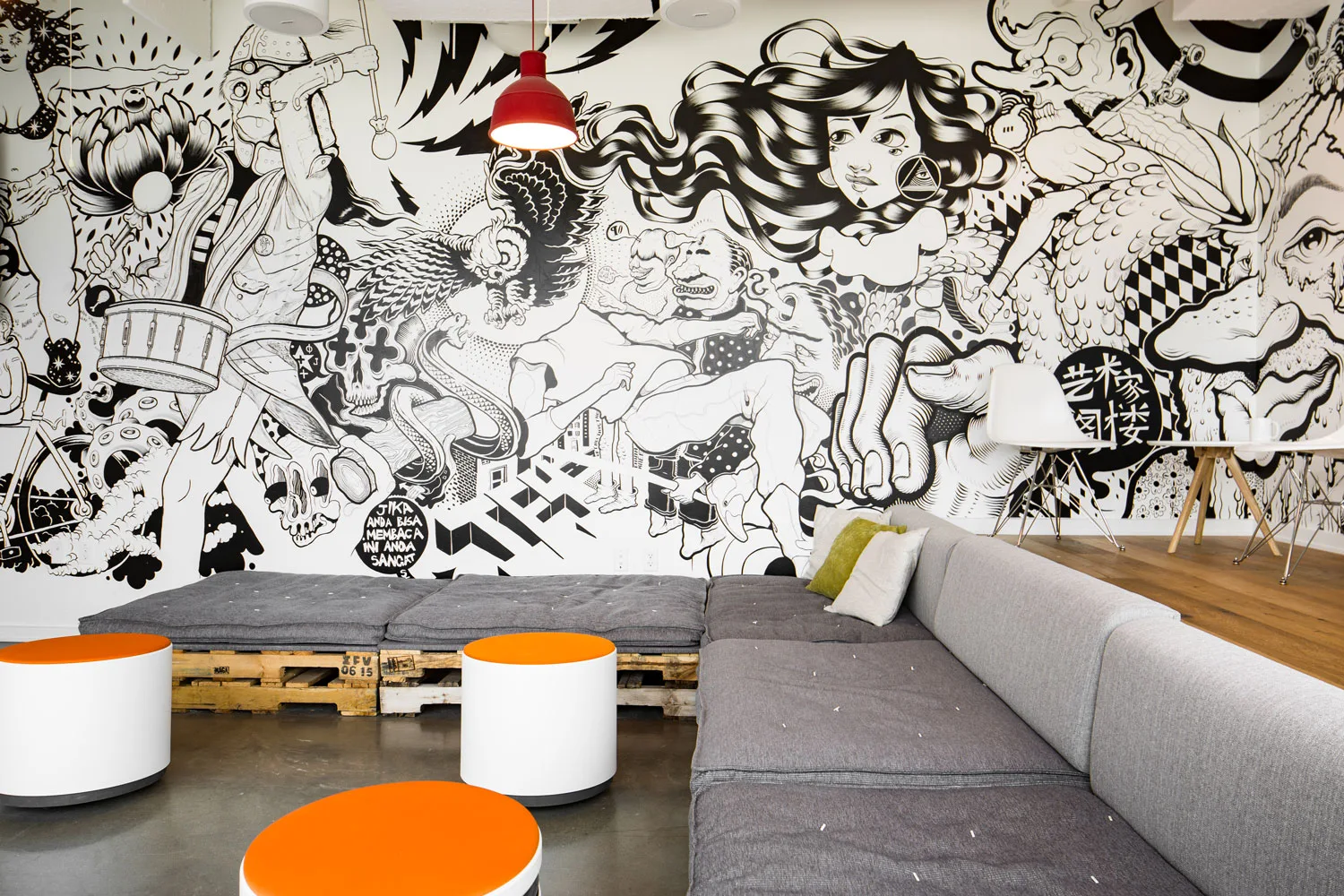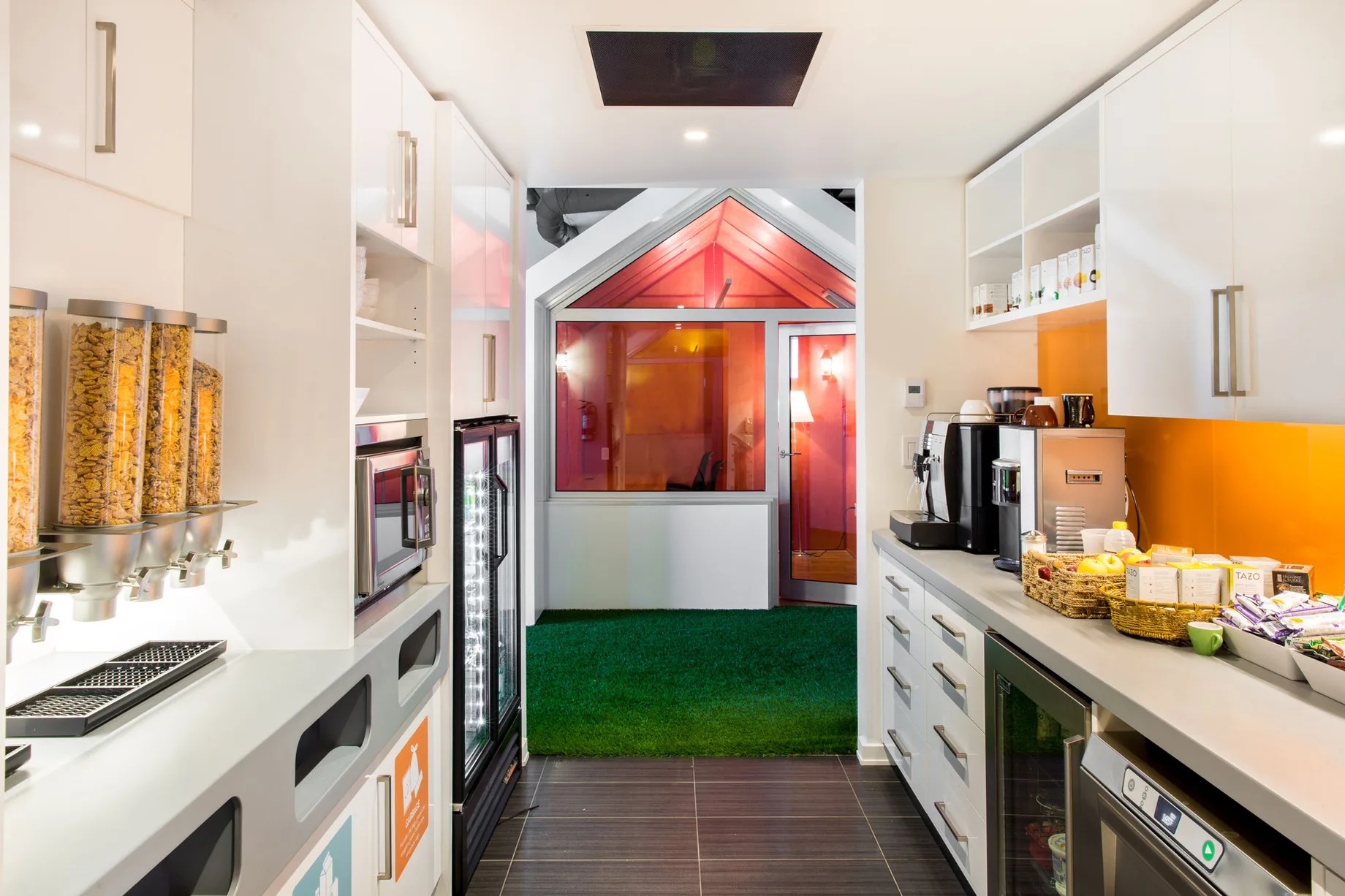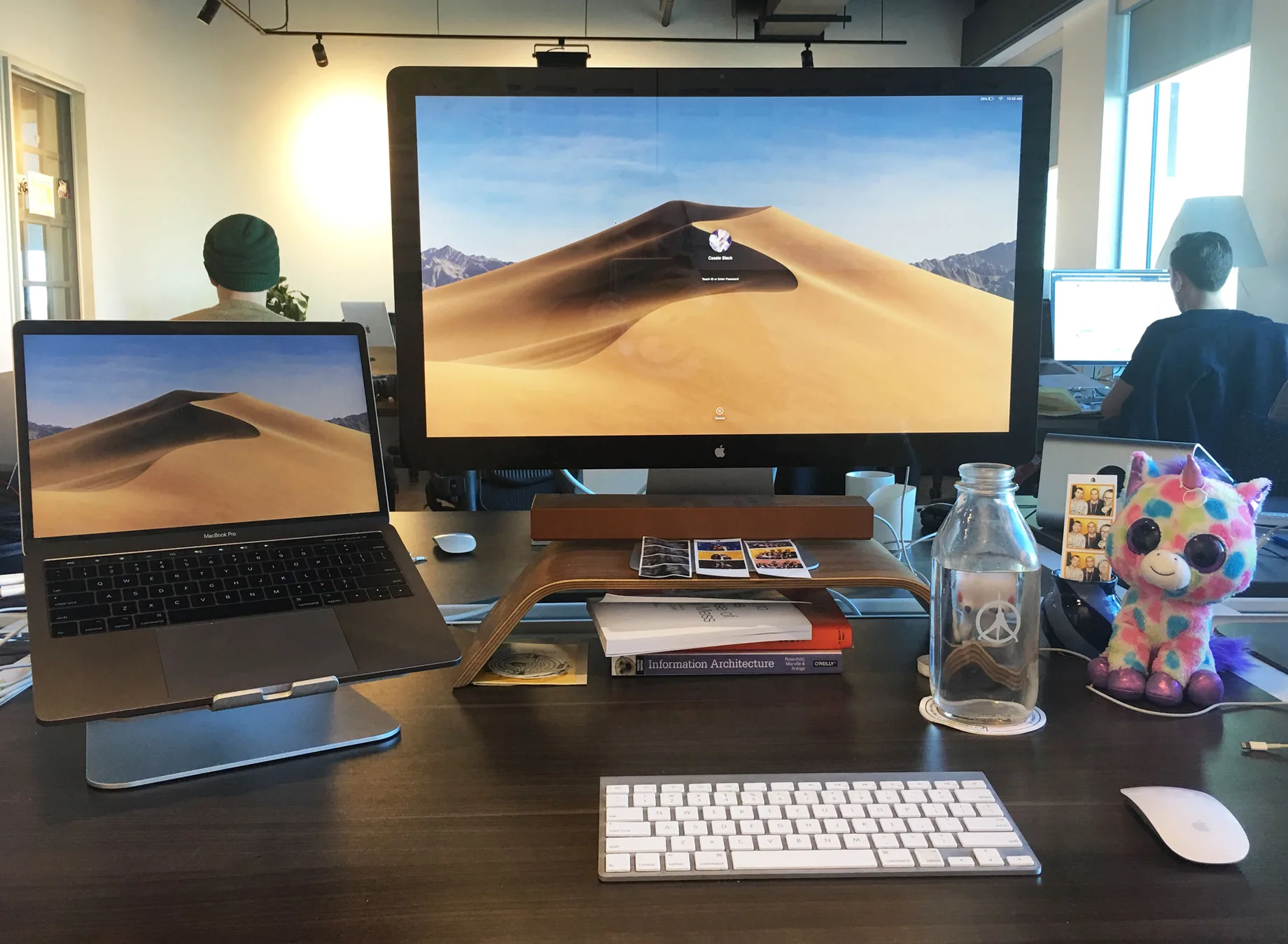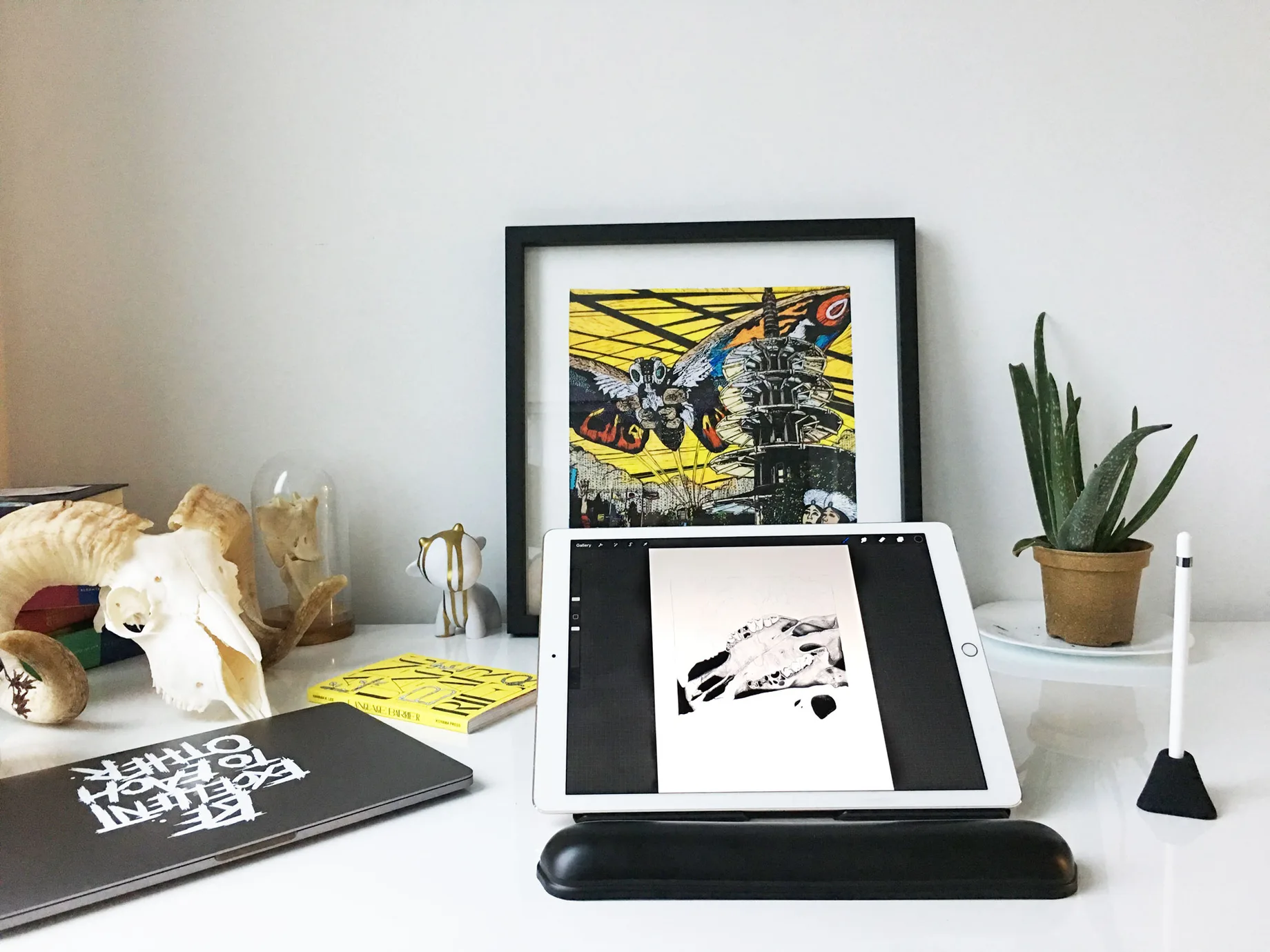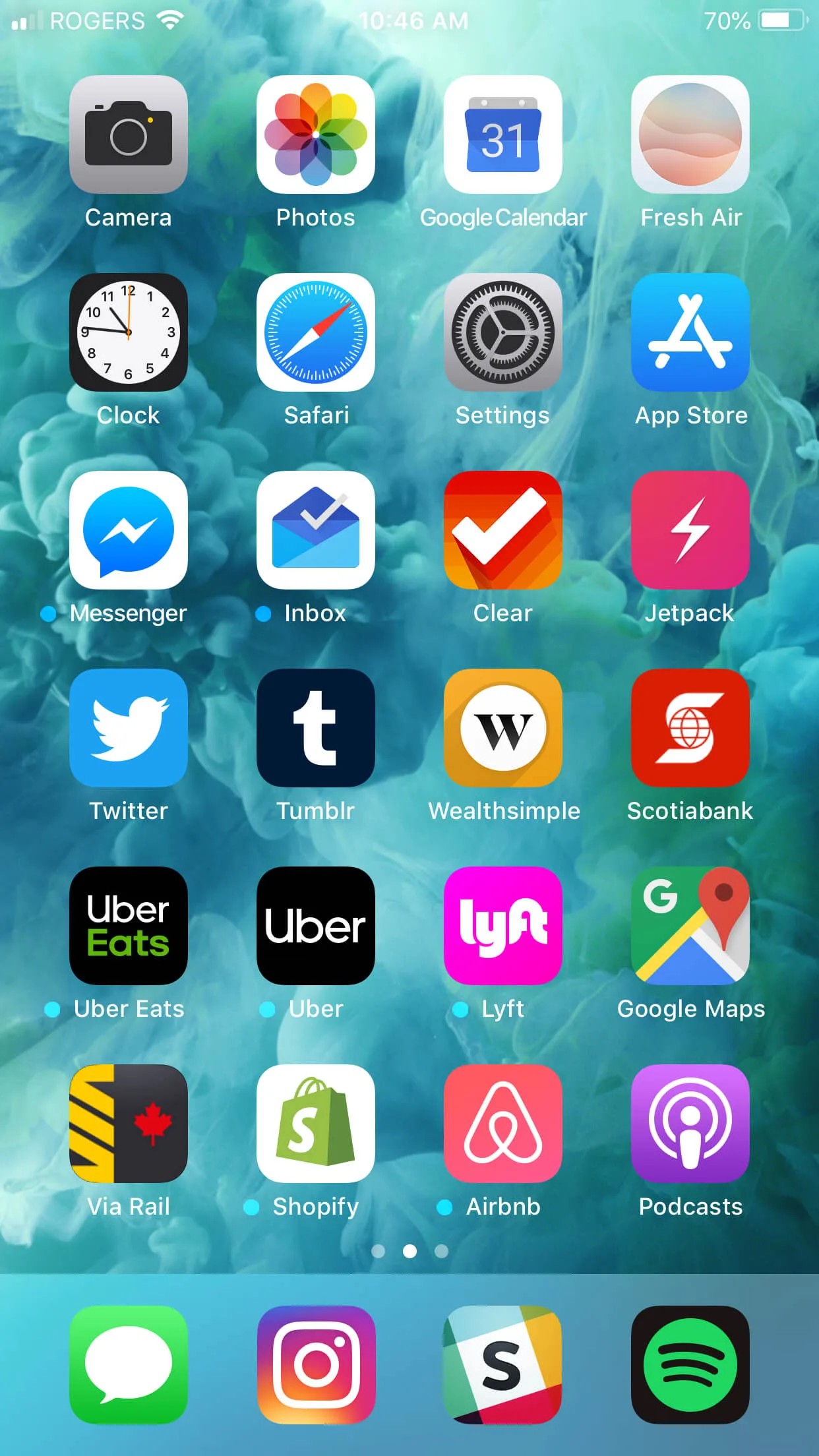 Where do you go to get inspired?
I'm super inspired by artists, designers, writers, anyone who's out making stuff. My job is centered around helping entrepreneurs so I find the best way to get inspired is to listen and learn from them. I'll throw some of my favourite stuff below 👇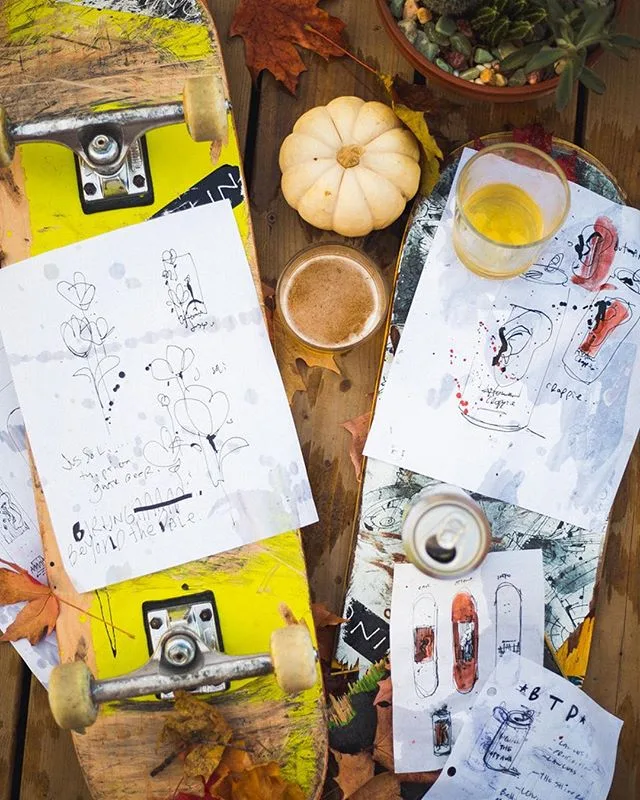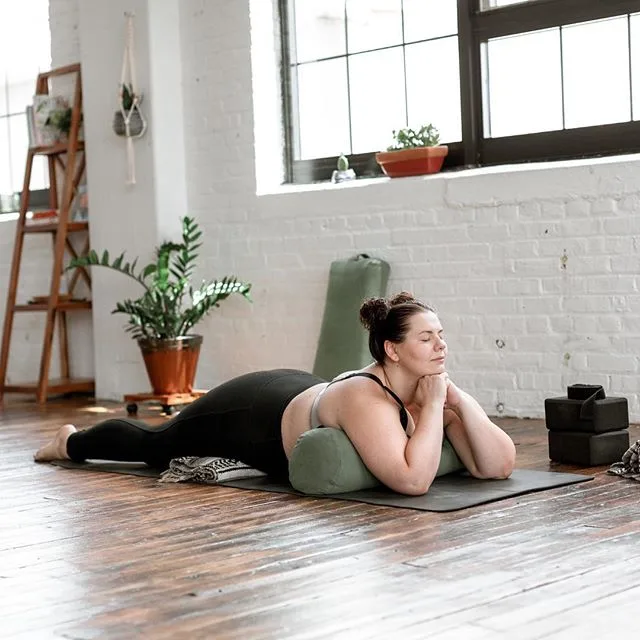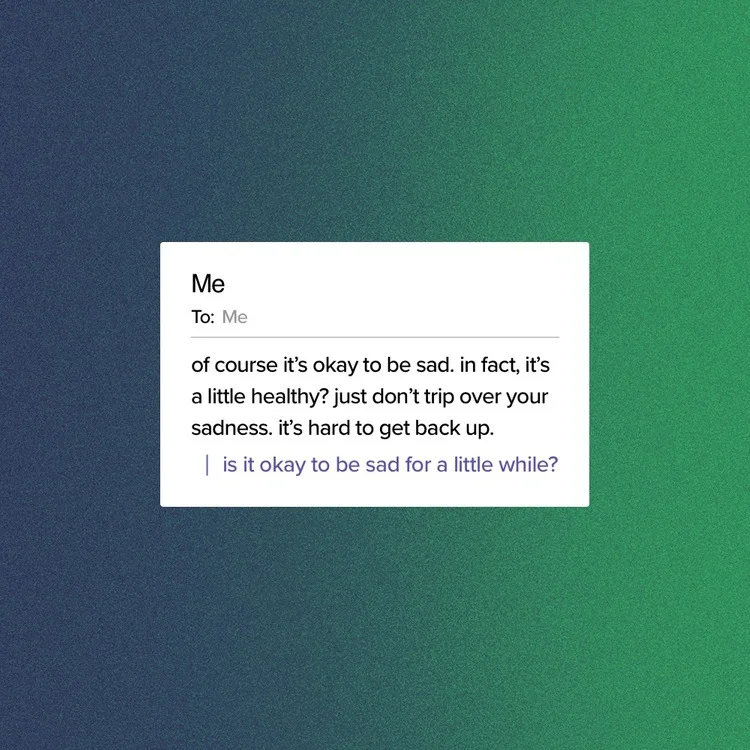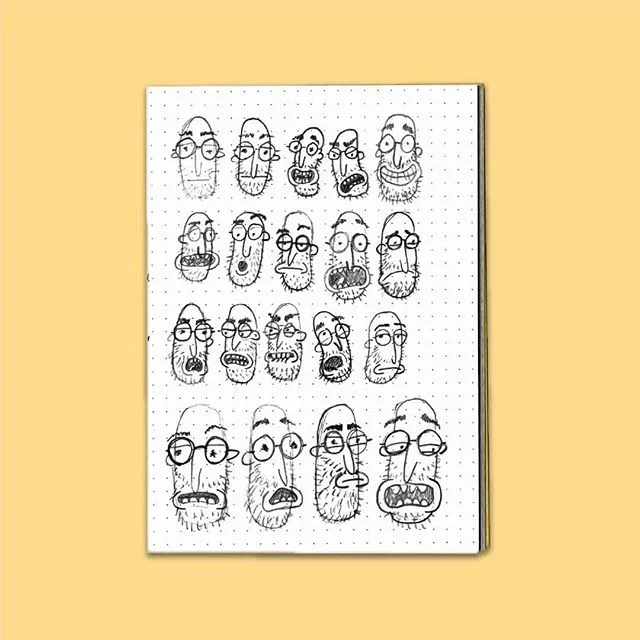 What product have you recently seen that made you think this is great design?
I absolutely love what Wealthsimple is doing. I've learned a lot about finances and investing through their product myself, and the way they educate through their content is lovely. I appreciate that they're working on making investing more accessible.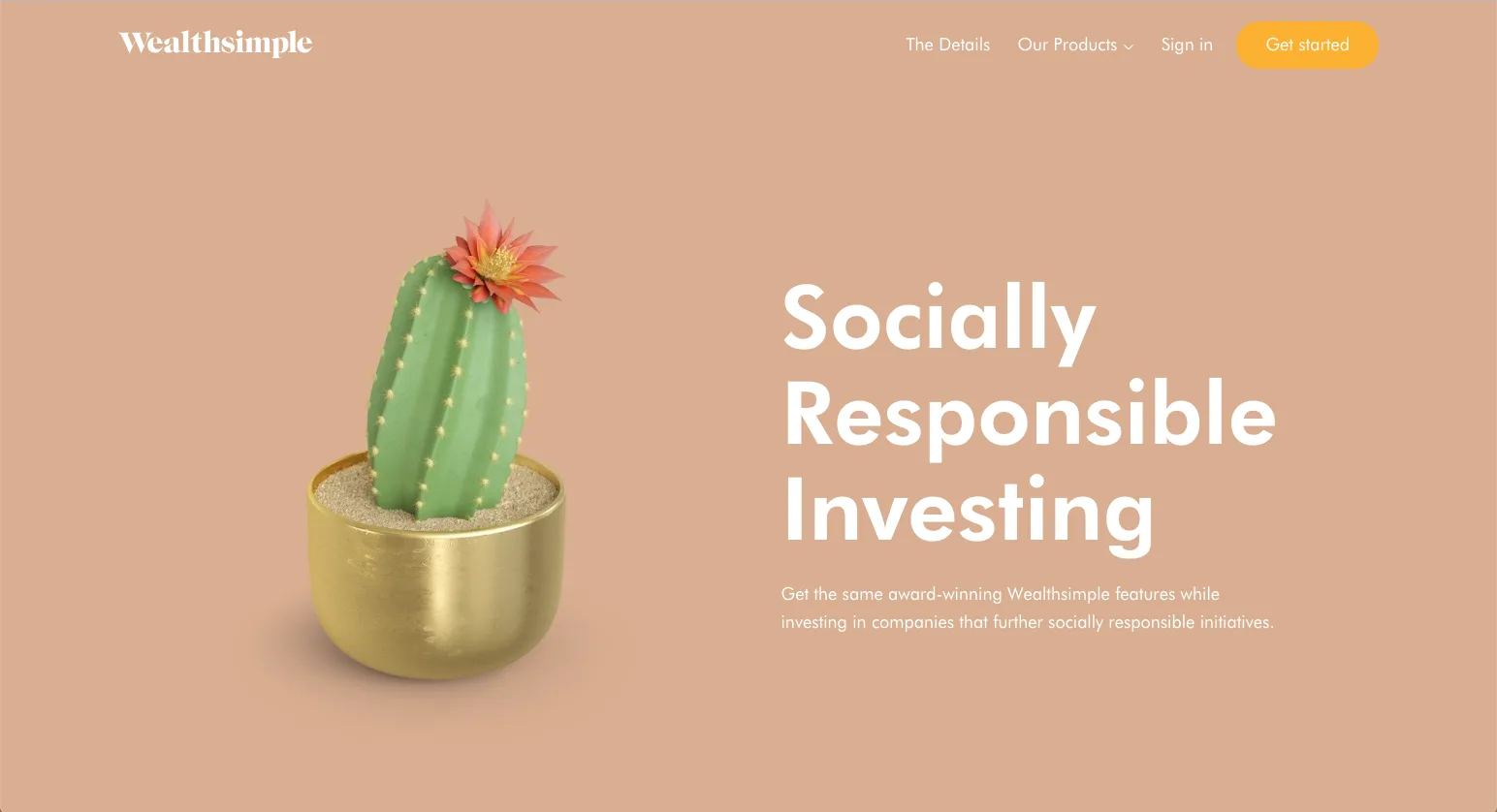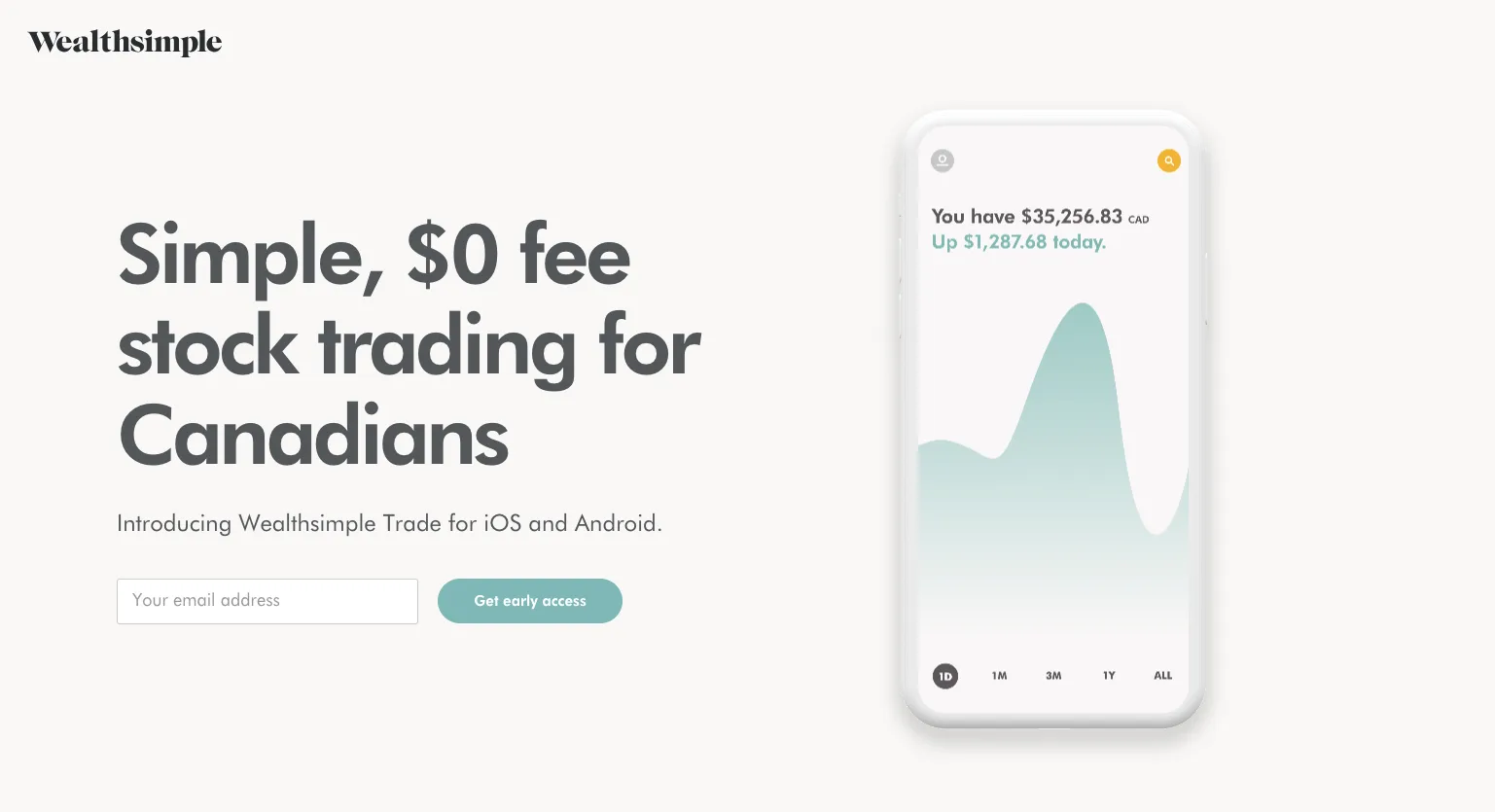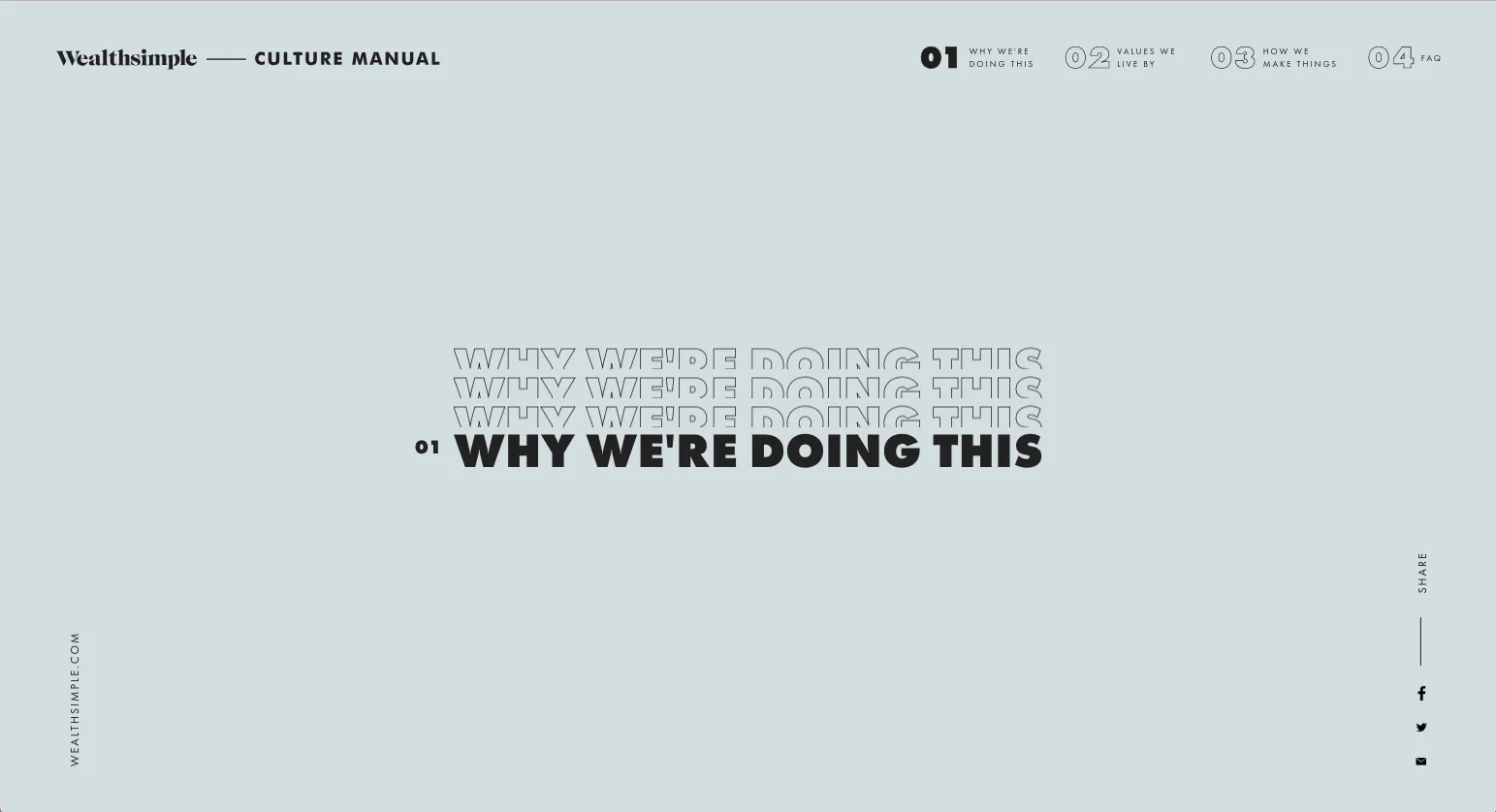 What pieces of work are you most proud of?
I've spent the last year at Shopify working with our billing team to address some major UX issues. We had been struggling with high levels of support calls coming in about our billing experience. People weren't sure what they would have to pay, when or why. This warranted a deep dive into some of the critical touchpoints that people had with our billing system. I learned A LOT about complex billing systems and how critical it is to put care and attention into these areas of your product.
Information being technically available doesn't mean that it's clear or understandable. I'm really happy with the progress we've been able to make this year and I'm stoked to see what we can accomplish next year.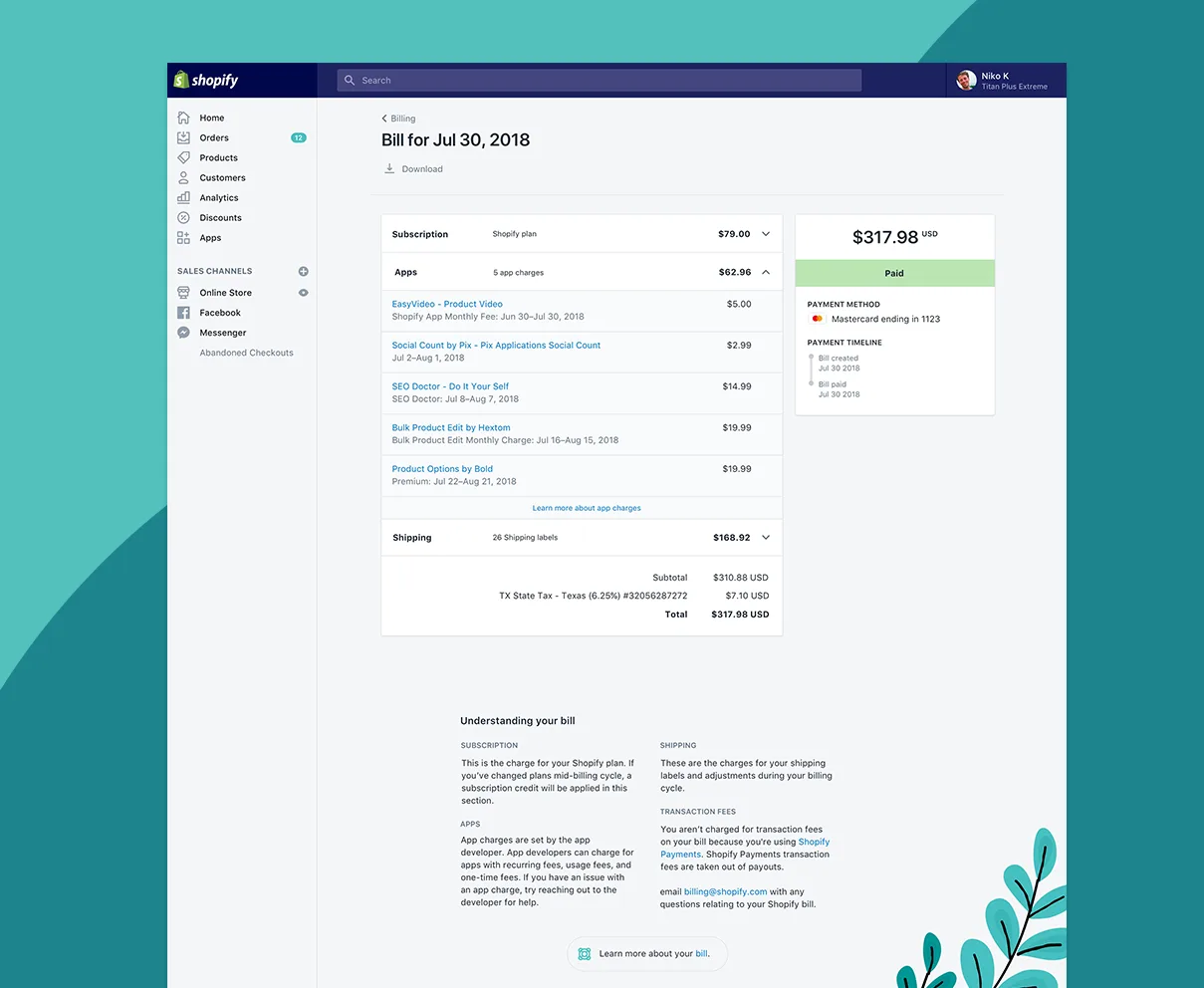 What design challenges do you face at your company?
I think it's really challenging to design for people's relationship with money. Money is often an uncomfortable or taboo topic, and it tends to hold a lot of anxiety and shame for people. Starting a business is not easy, and it can strain any already weird relationship with money to the max.
I also think that designing for money needs to be approached with a lot of extra care and thoughtfulness. There is no "move fast, break things" going on here. You don't mess with people's money.
What music do you listen to whilst designing?
Any advice for ambitious designers?
Your productivity does not equal your worth as a person.
You cannot do all the things.
You will only get better by doing the work. There aren't shortcuts.
If something doesn't feel right, it probably isn't.
Your questions are often more valuable than your opinions.
Anything you want to promote or plug?
Hells yes! I recently released a limited edition print of one of my art pieces, I also spend a bunch of time sharing my art on Instagram if you're into that ❤️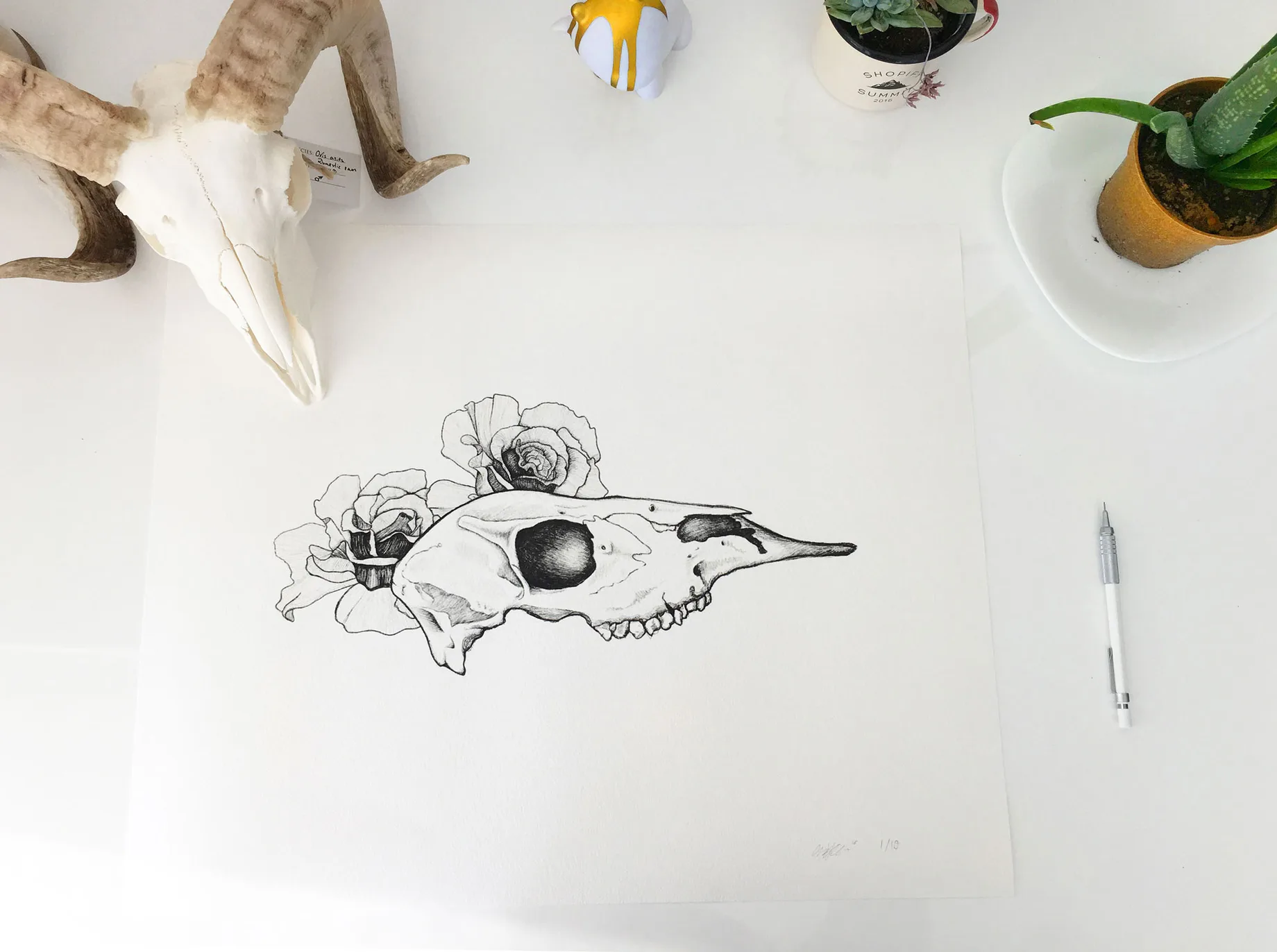 Also, if you ever want to talk please feel free to reach out on Instagram or on my Twitter. Or you could always come work with me at Shopify 😜.