What led you into design?
My path is quite linear. I started drawing at a young age and played a lot of video games as a child. As a preteen, I got into fashion and anime, which led me to a website where I learned to create digital dressup dolls. I noticed that all the coolest dollmakers had portfolio websites, so I decided to build my own using Dreamweaver and Photoshop. That was my first taste of web design.
Although I continued to experiment with HTML and CSS as a teenager, I didn't learn about design until I took a computer graphics class in my second-to-last year of high school. I was hooked. My friends were constantly pestered to buy T-shirts and notebooks I designed. The final nail in my heart's coffin was an internship at an all-girl design agency called 3iYing, where I learned to deliver complete projects for clients. Design was what I wanted to do full-time.
After graduating from high school, I went to the School of Visual Arts to obtain a BFA in Graphic Design. I mostly worked on digital design projects including websites and apps. Interning at several digital companies and agencies helped me confirm what I was most interested in: interaction design and user experience. My second job out of school was a Product Designer role and that's been my focus ever since.
What does a typical day look like?
I usually wake up after the sun has risen – about 8AM on average. After scampering through the internet for 15 minutes, I do the morning glow-up routine. I am out of the door by 9:15. Depending on the weather, I either bike to the office or take the train. It takes about the same amount of time: 40 minutes. If I take the train, I like to read a book, draw, or respond to emails.
Once I'm in the office, I look through more emails and figure out where I left off last time my work computer was open; I normally store it at the office before leaving for the day. My team has standup around 11:00AM, during which we talk about our plans for the day. After standup, I start working through tasks that might include setting up a design workshop with my product team, sifting through user research results, or making a visual design edit to a page on Etsy's website.
I usually have Eatsy with other designers, fellow ERG members, or my product team around 12:30. We talk about design, life, and current events. On a good day, we'll eat on the roof which is nice.
After lunch is over, I spend about seven straight hours working. Some days, I have to attend planning meetings or design critique sessions. Other days, I mock up designs in Sketch, prototype with InVision, or design in my code sandbox using Sublime Text. My days vary a lot, which means my job never gets stale.
Time usually flies by, so it's 6:30PM before I know it. Depending on my schedule, I'll either hang out with people outside of work or go home. If I go home, I split the time between self-care and working on personal projects. I go to sleep around midnight.
What's your setup?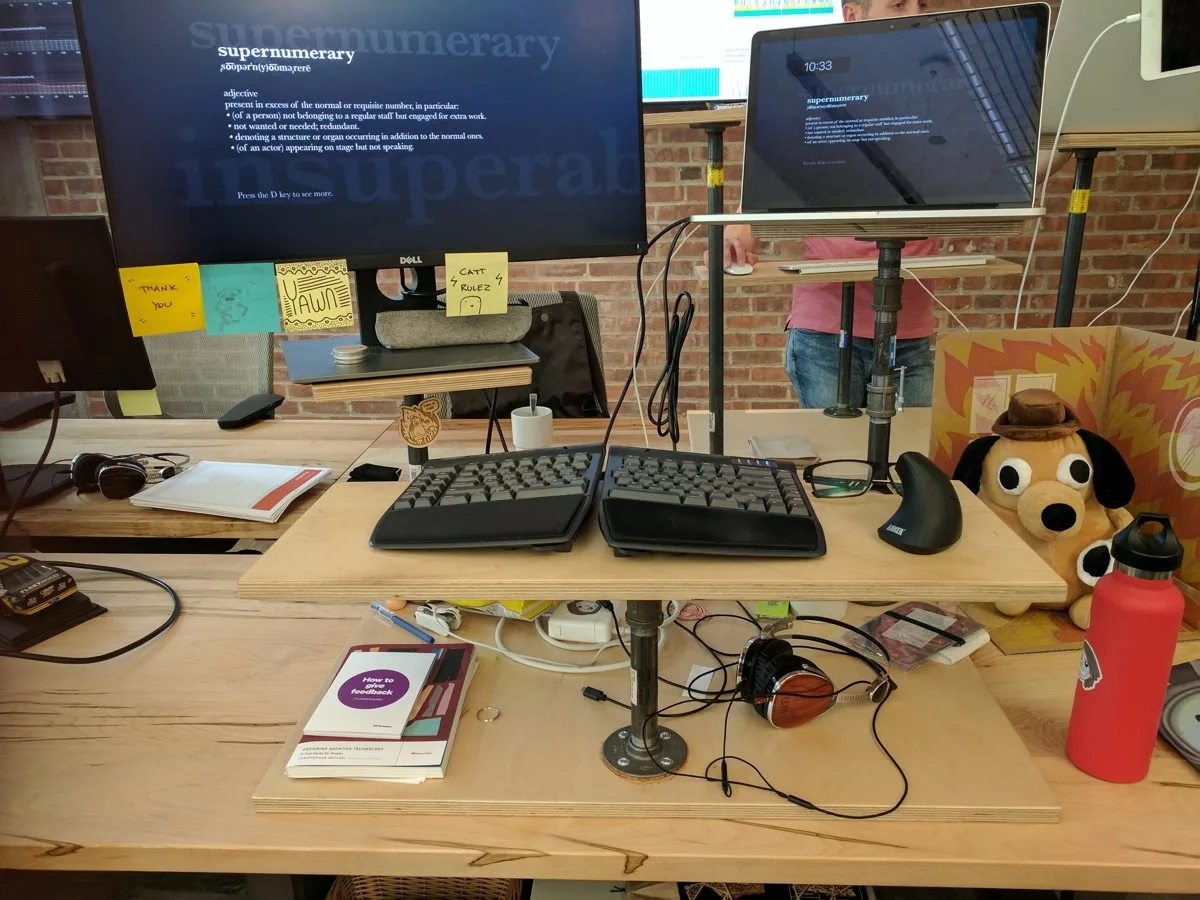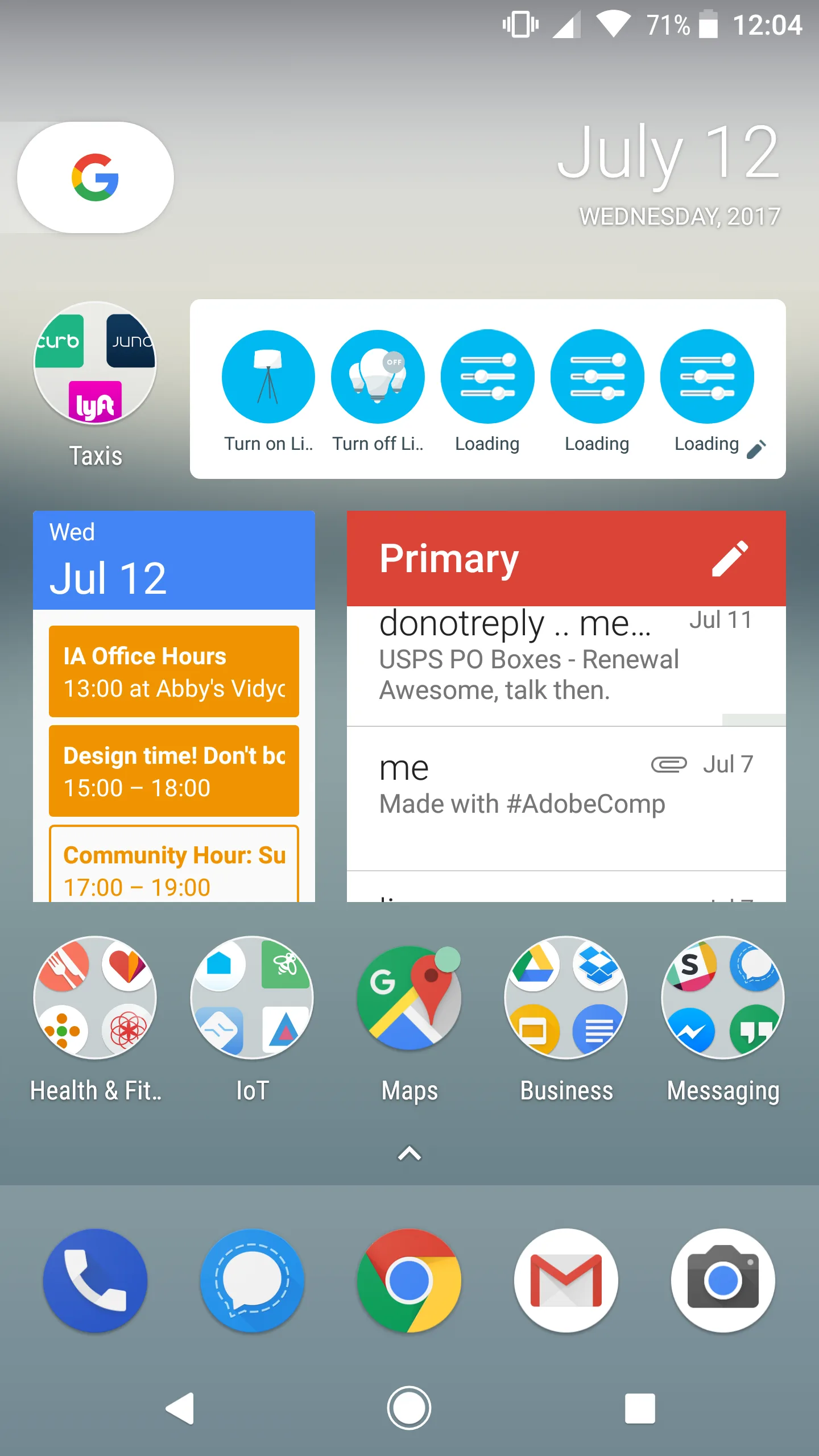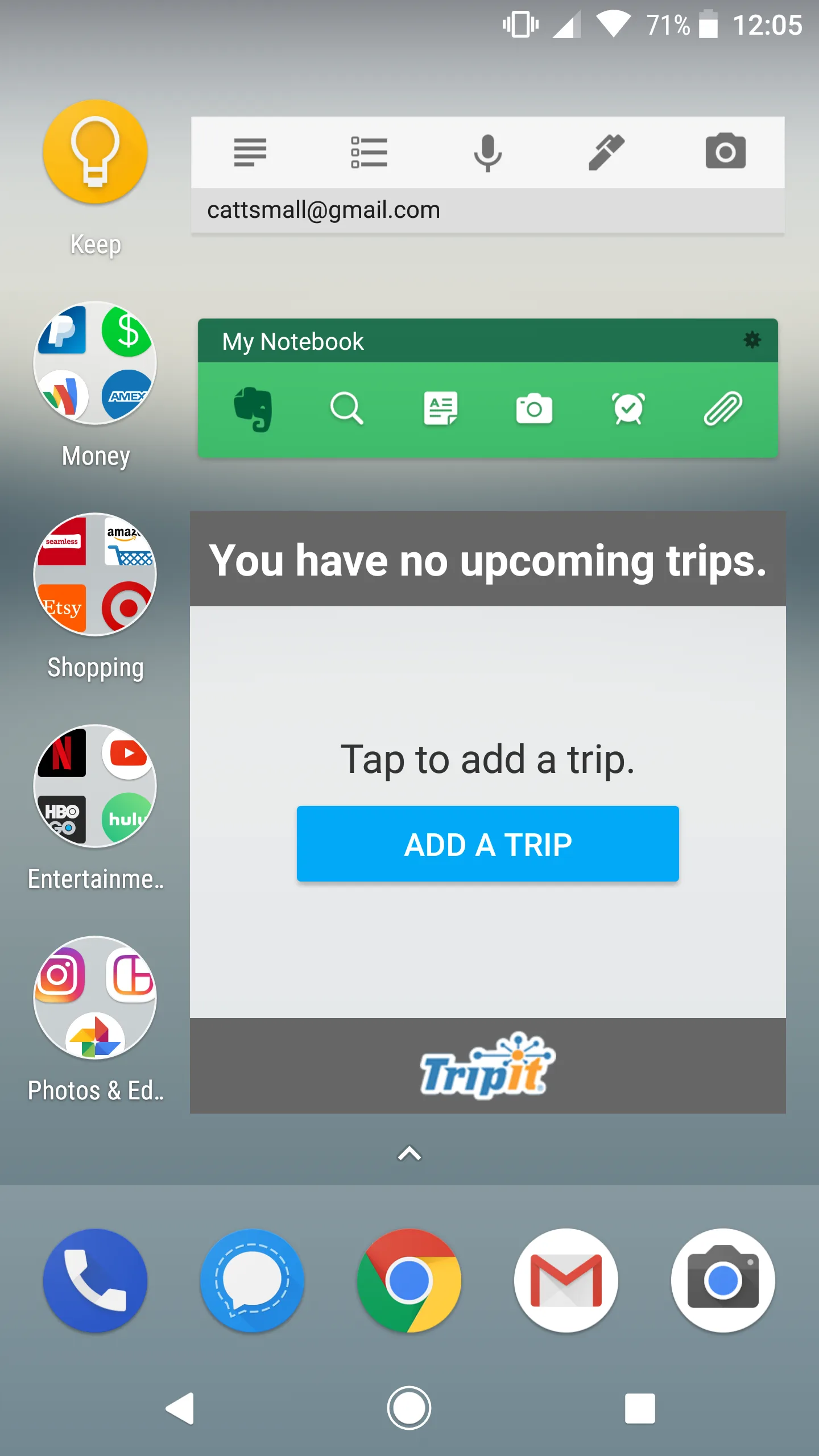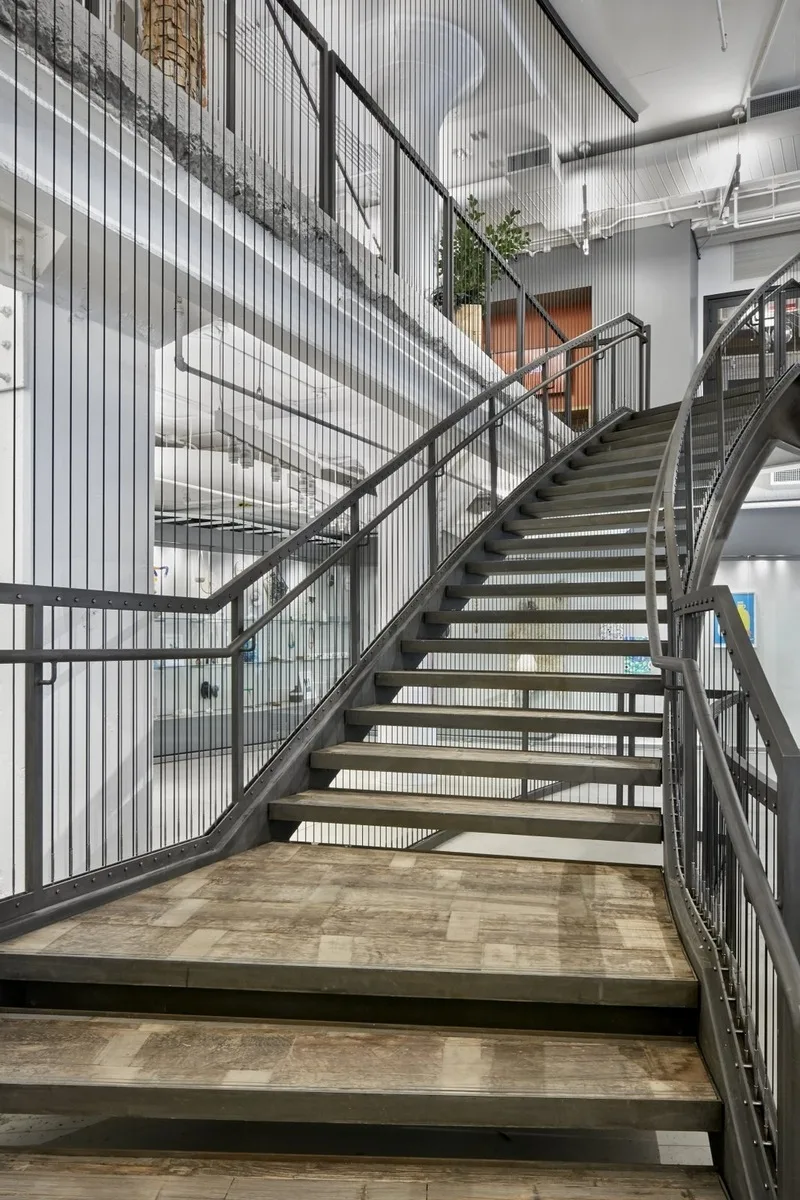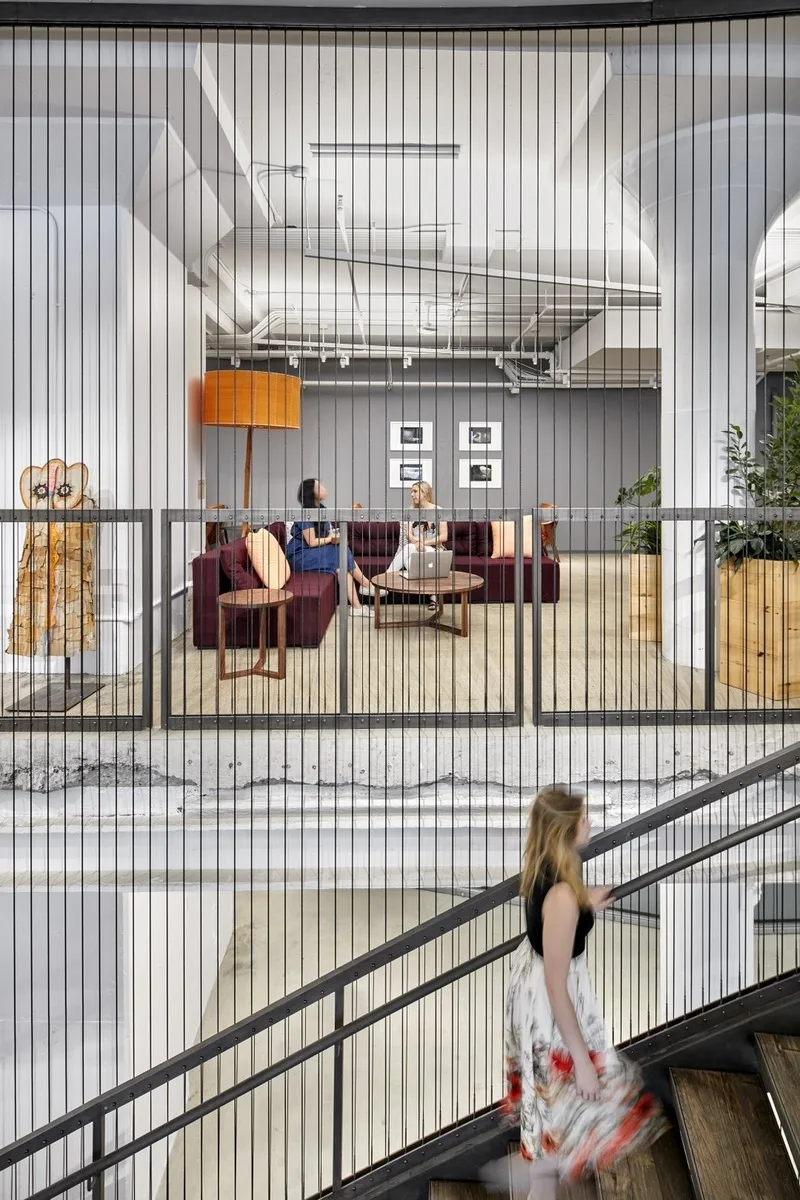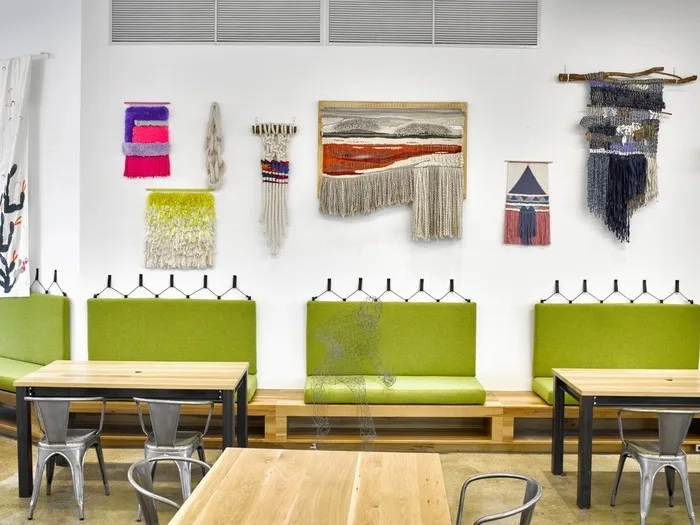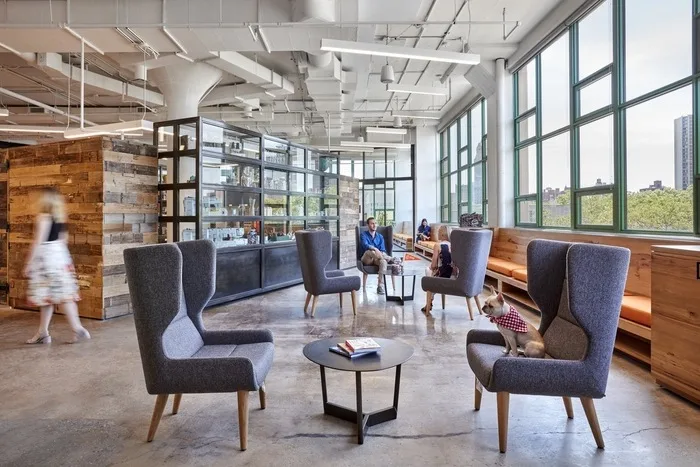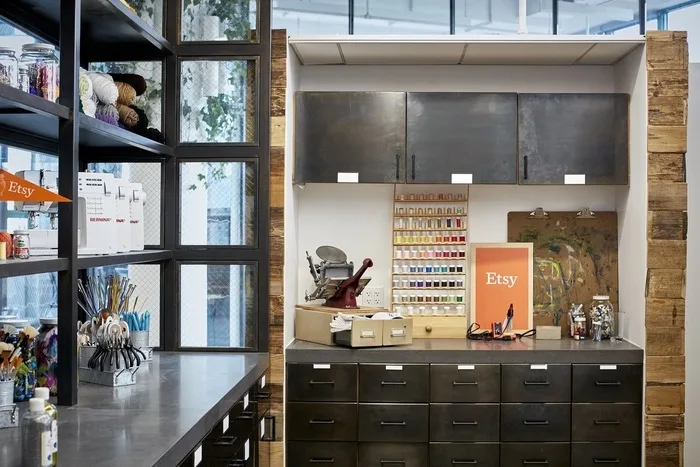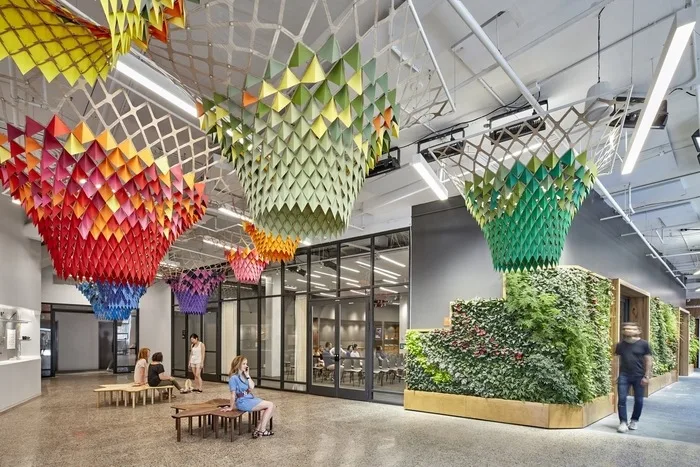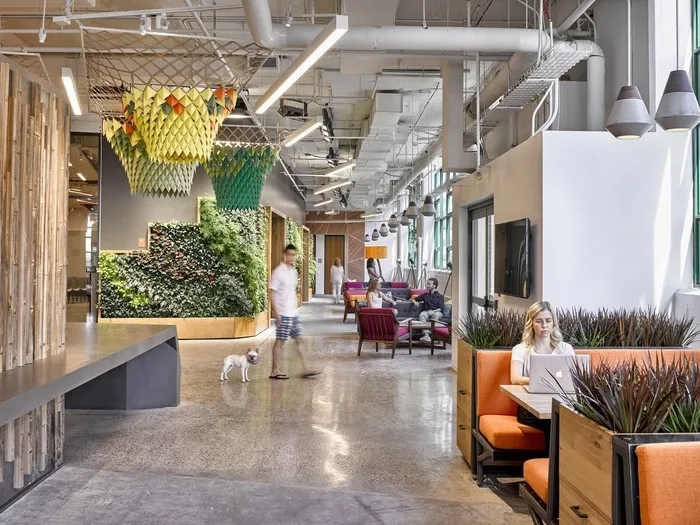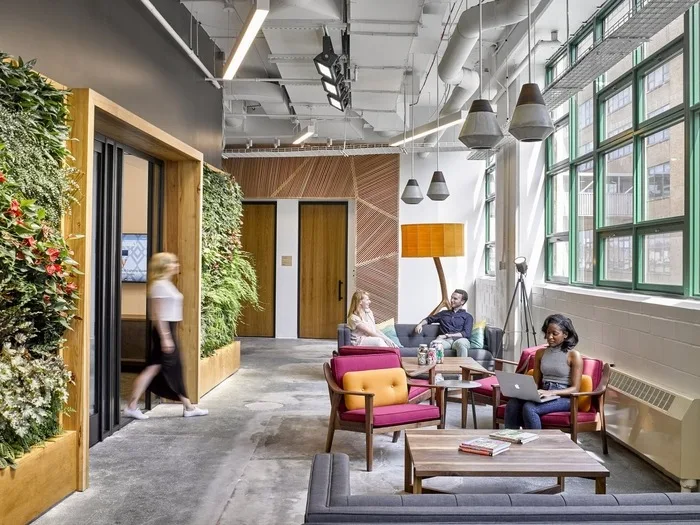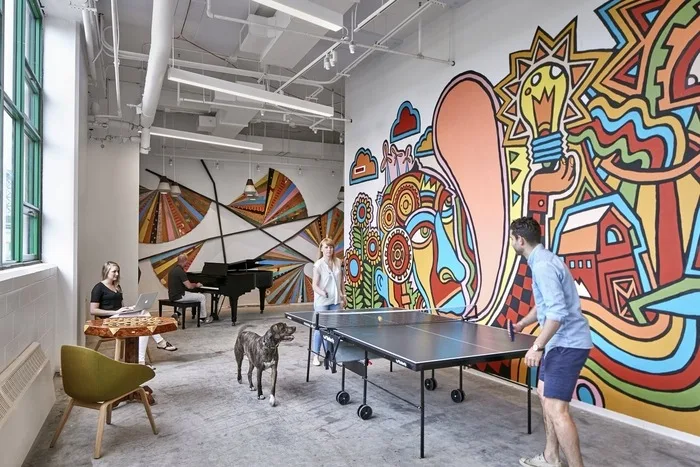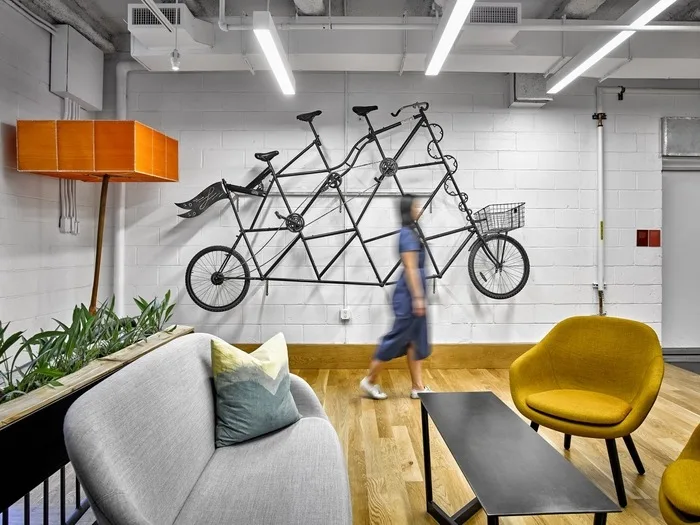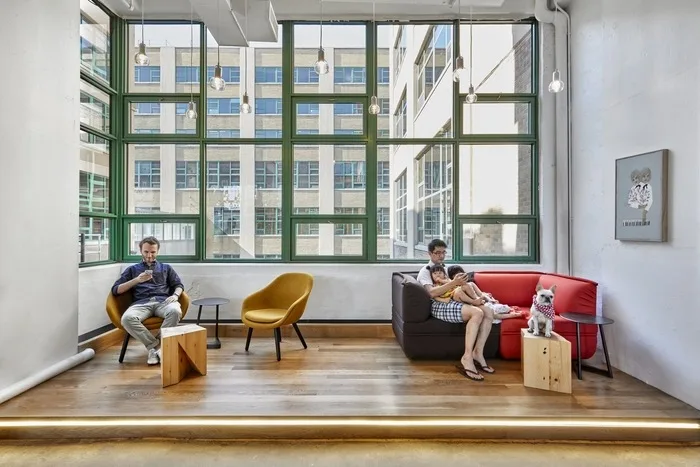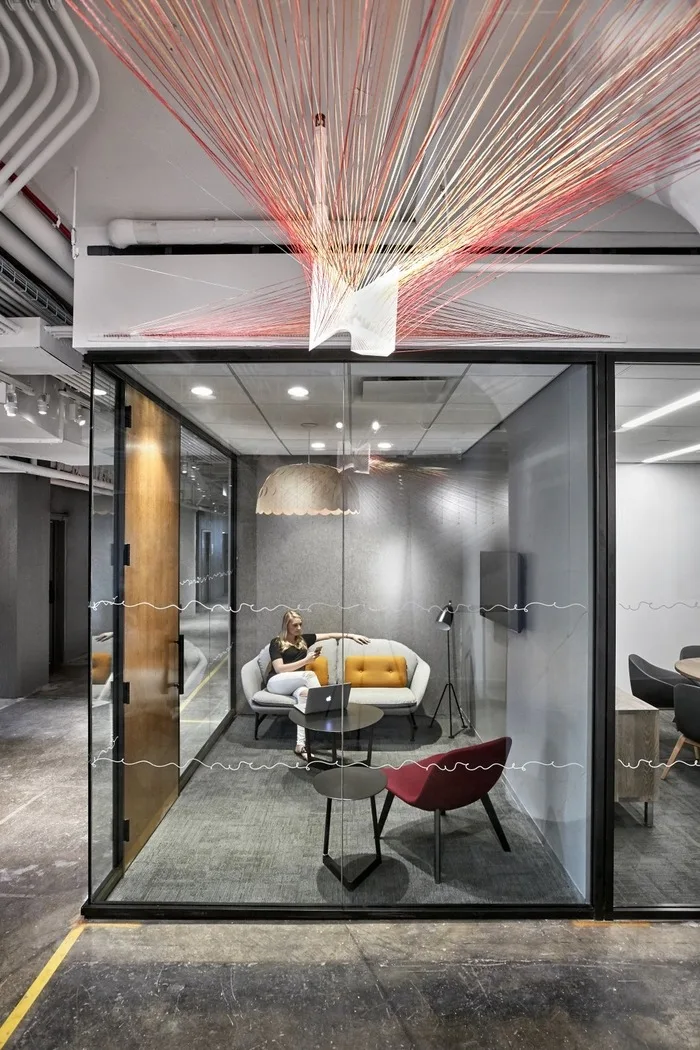 Credit: Office Snapshots
Where do you go to get inspired?
I often look outside of digital design when I want to be inspired. My creativity is refilled when I take breaks and read, write, draw, or create with my hands. I used to spend a lot of time on sites like Dribbble but found that it made me feel pressured to copy design trends. I am occasionally inspired by video game interfaces, but it's always by accident. In case you're wondering, one of my favorite game interfaces is from Persona 4 Golden.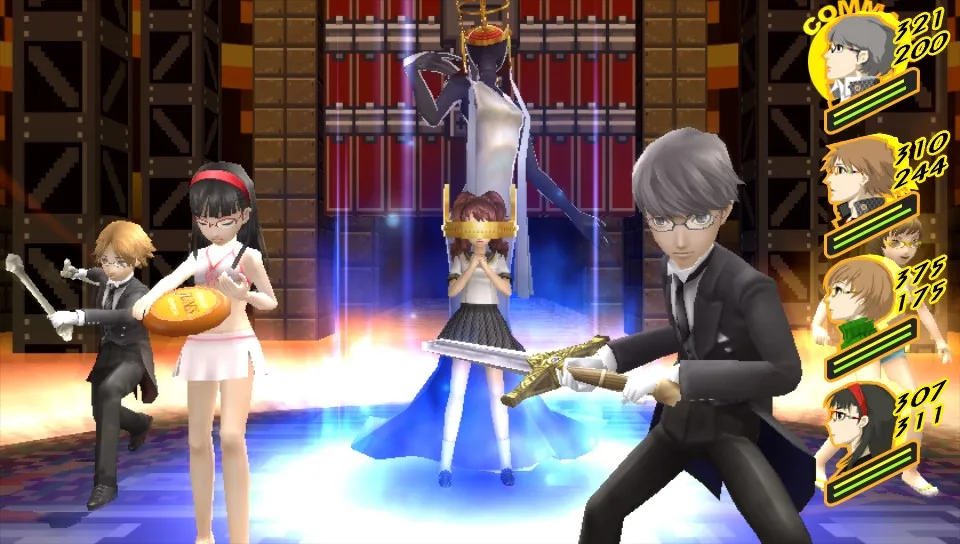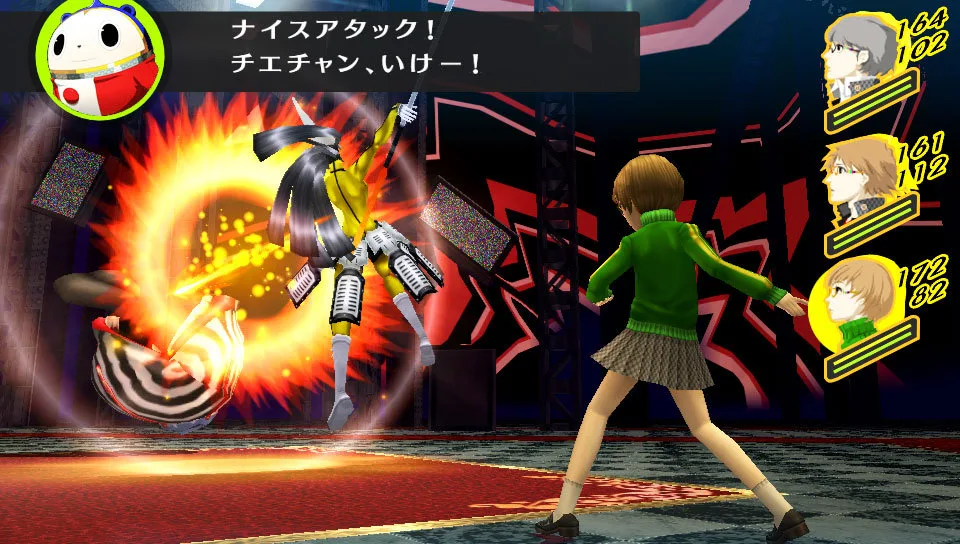 What product have you recently seen that made you think this is great design?
I just bought a Google Home. It was meticulously designed and fits into the Internet of Things ecosystem quite well. I have been testing out smart home equipment such as light bulbs and hubs for a few months, but Google Home feels the most seamless. It linked every internet thing I own in a way that felt nearly perfect. Using my voice is more intuitive than navigating between three different smart home apps.
What I love most is that Google Home isn't as gendered as Amazon's Alexa, which has a feminine name. It also encourages a more friendly, respectful tone by requiring that you say "Okay Google" or "Hey Google" before making a request. "Hey Google, please turn on the lights" feels more comfortable to say than "Alexa, turn on the lights". I appreciate intentional design and respect Google for the choices they made with this product.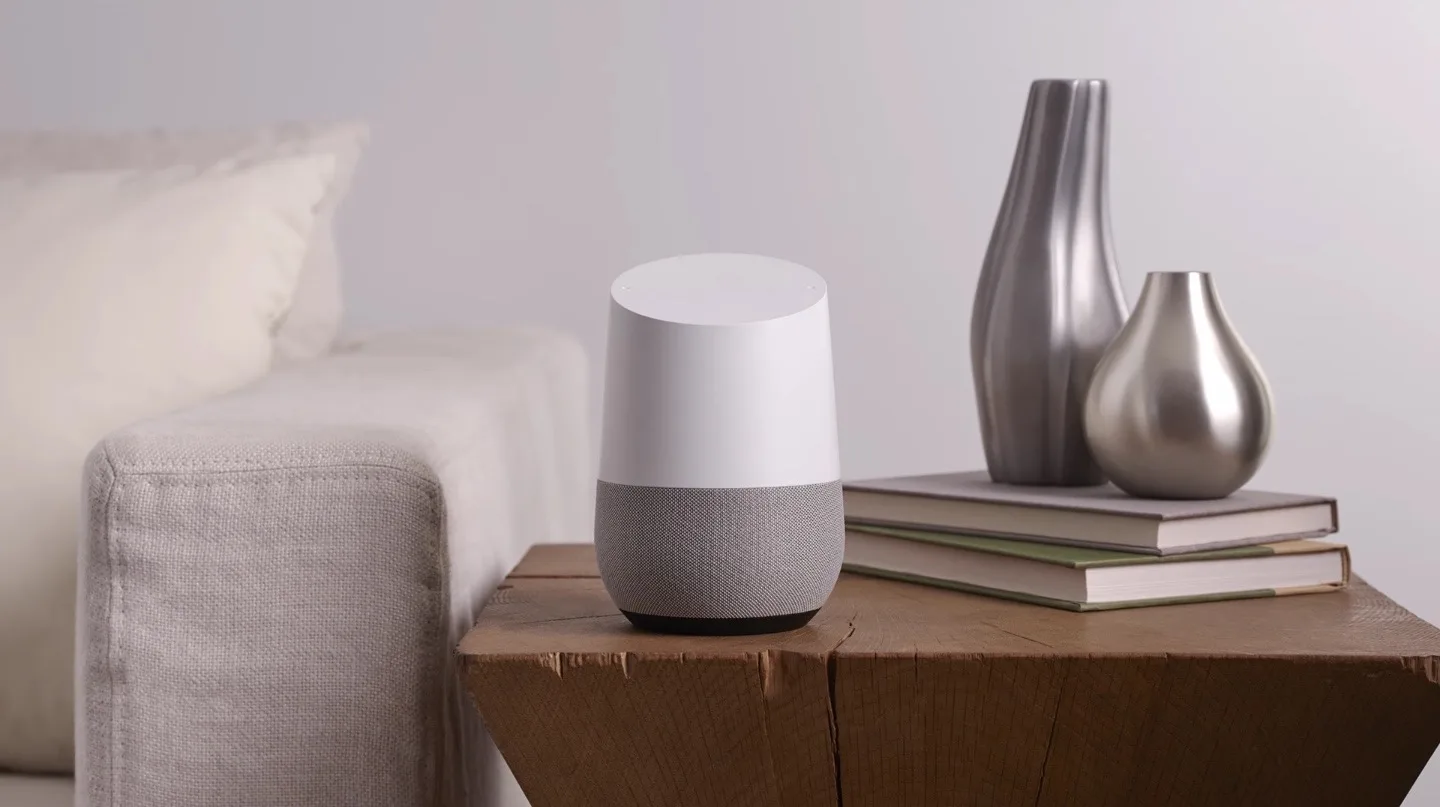 What pieces of work are you most proud of?
My first big project at Etsy was the launch of their new payments product, Etsy Payments. I am quite proud of the final design for the introductory page, which was a departure from my usual focus on systems design. It is important as designers to go outside of our comfort zones, and this was my chance to do so. This project serves as proof of my versatility.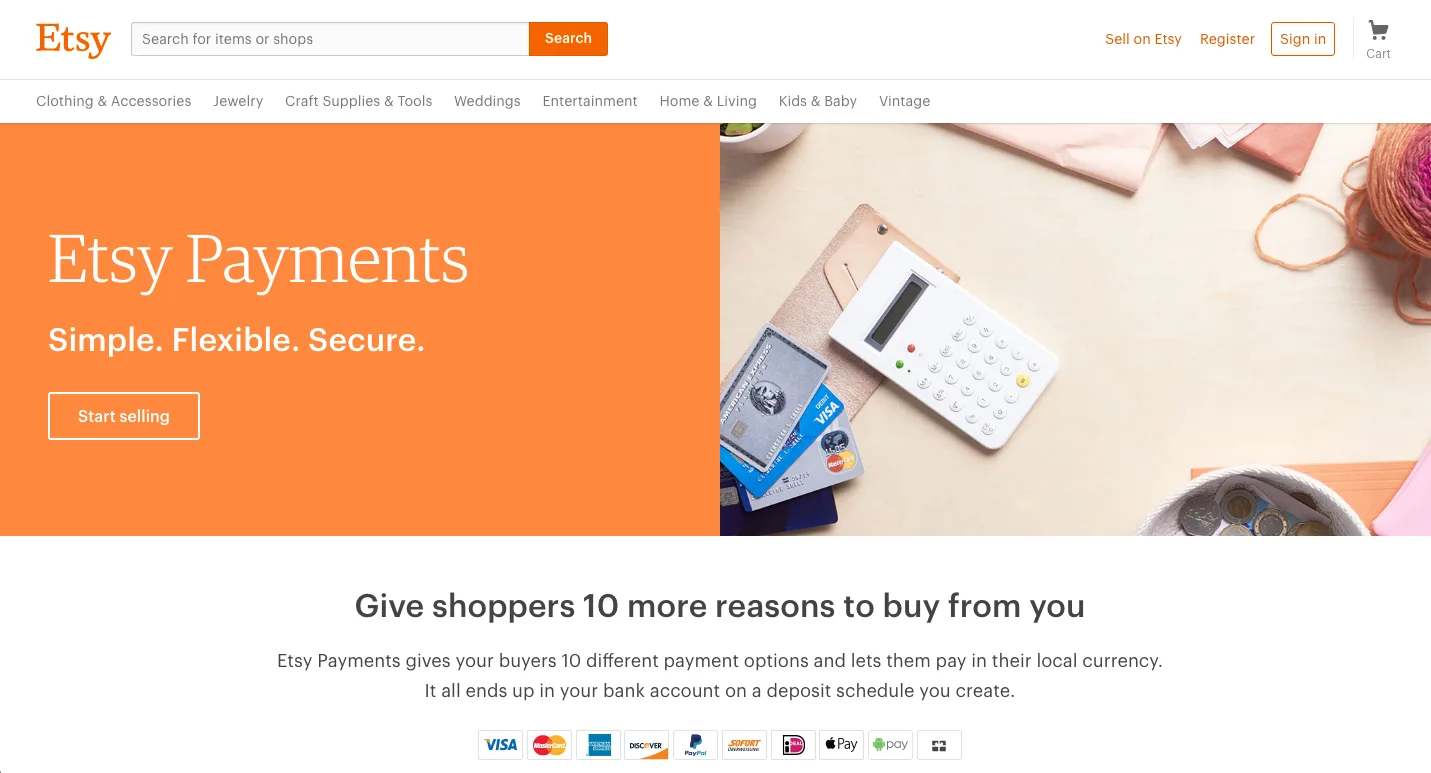 I also helped design the initial iteration of SoundCloud's player for the Google Cast. It was a great opportunity to experiment with designing for connected devices. The response was overwhelmingly positive and it was the first time my work was featured in larger tech blogs. Even though I no longer work at SoundCloud, I am still incredibly proud of that project and use it as often as possible.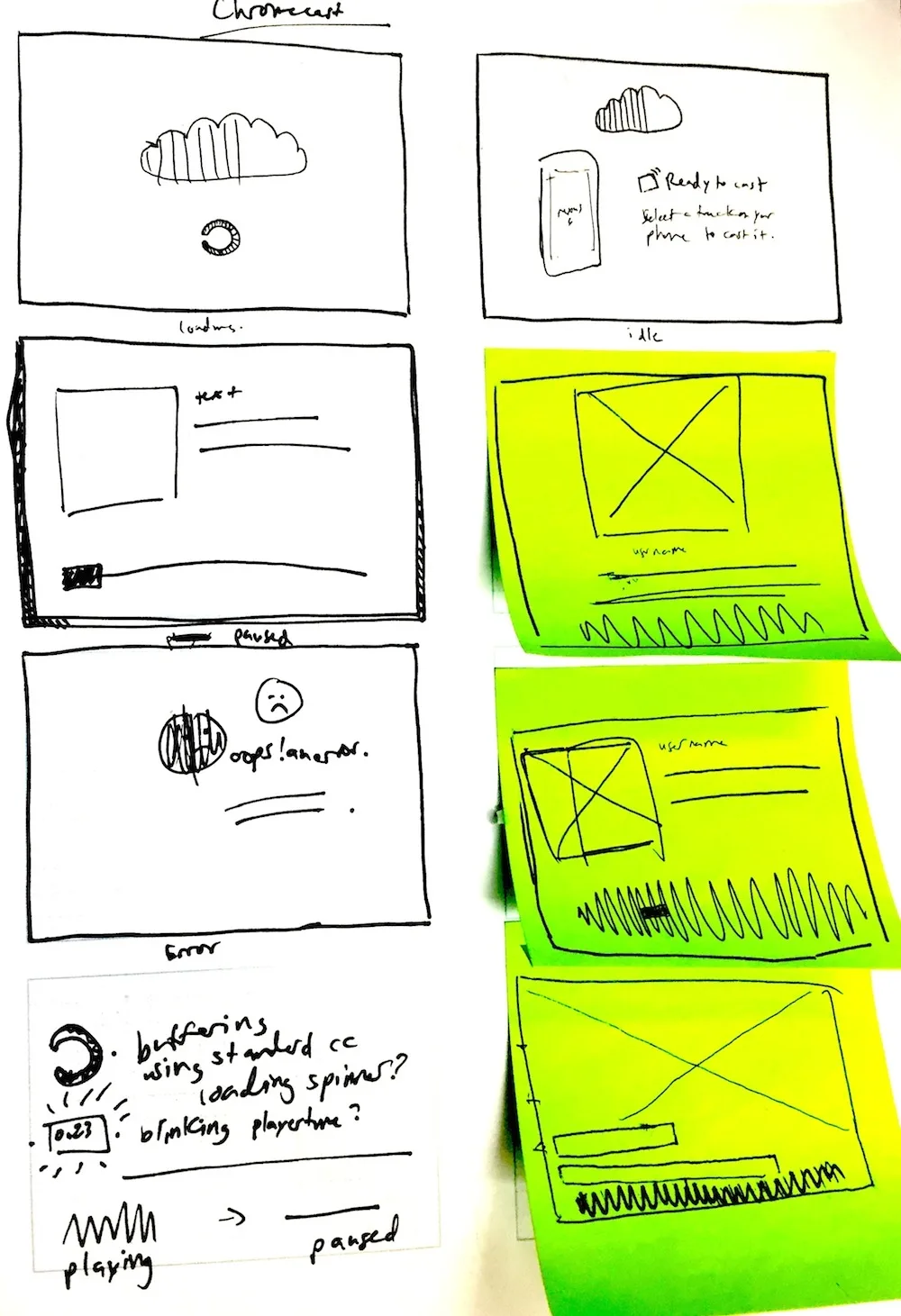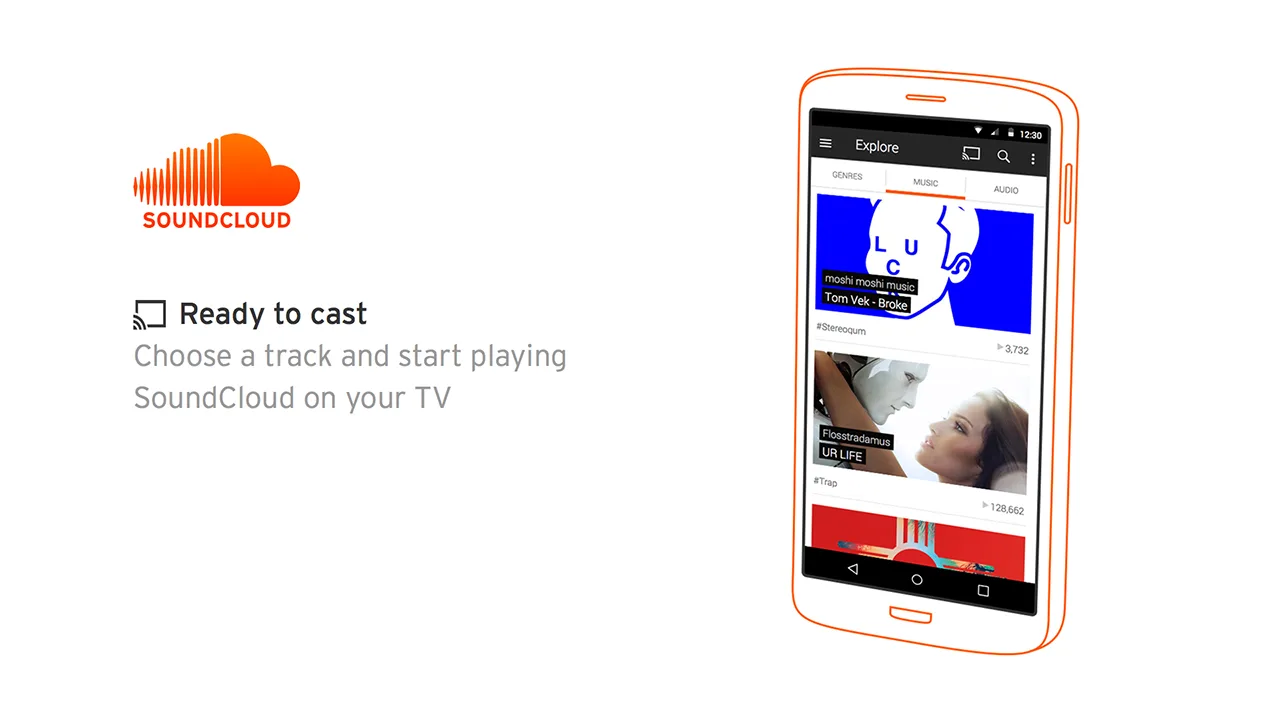 My most recent game, Breakup Squad, is another project I am quite proud of. It's the most polished game I've made yet. It also has a great cast of diverse characters with gender-agnostic names and a hilarious story. Give it a try if you're into weird games!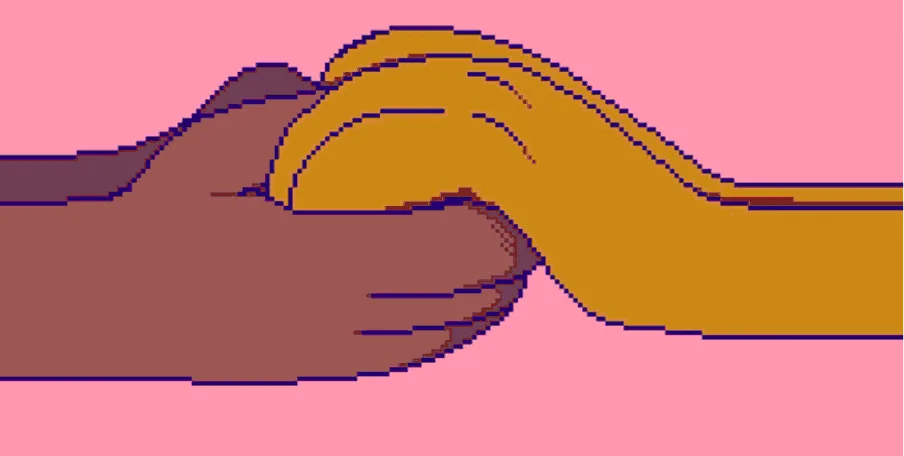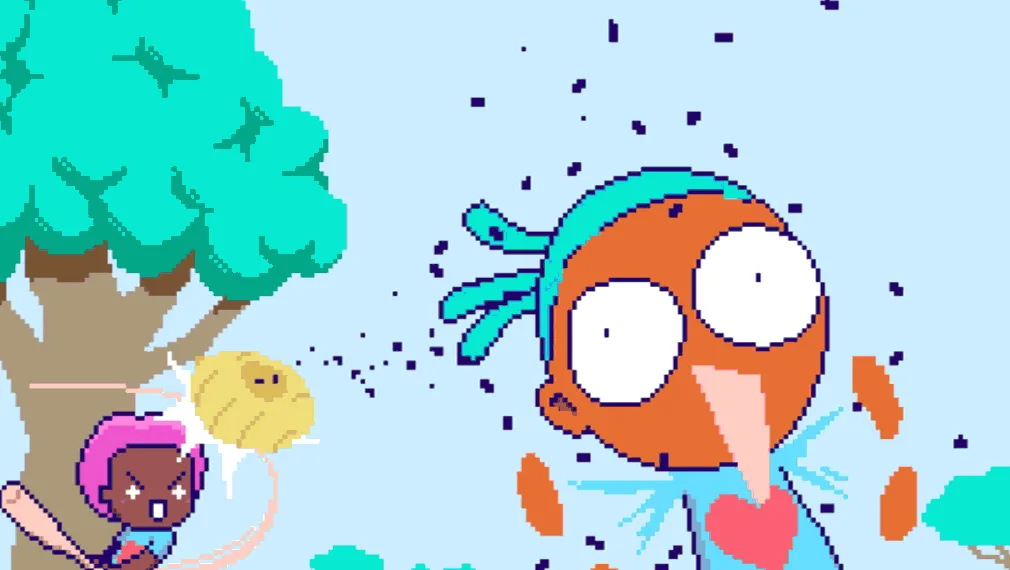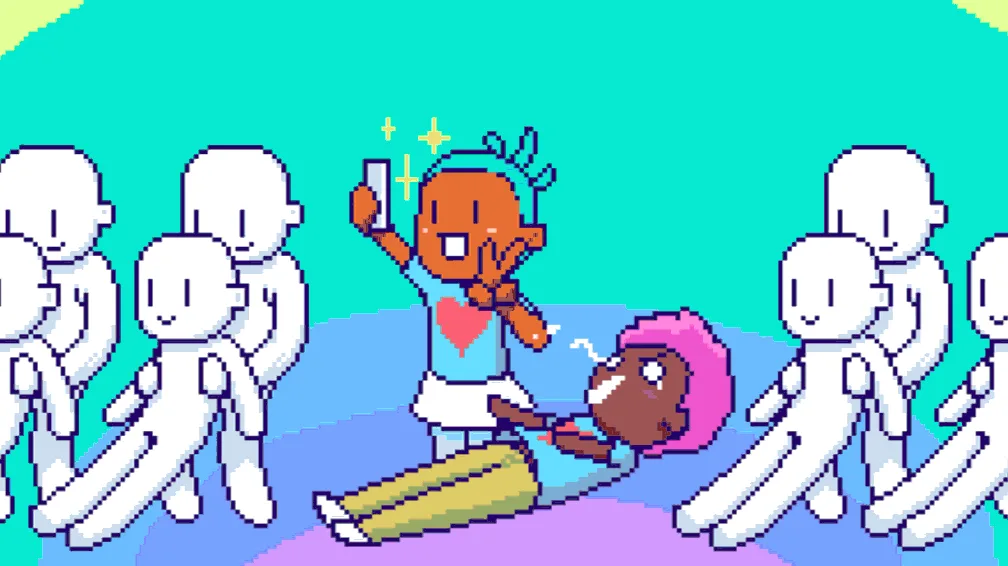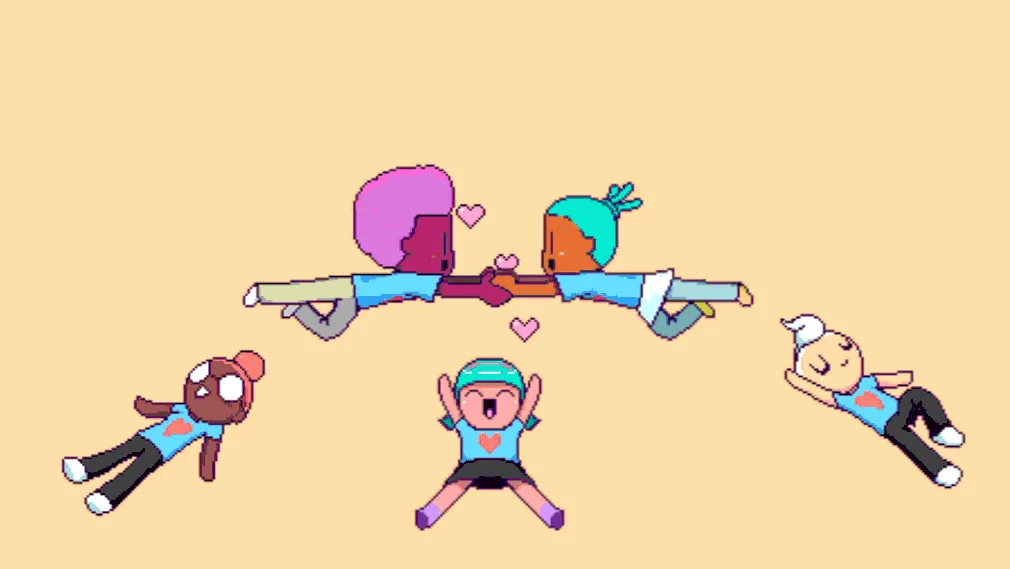 What design challenges do you face at your company?
Etsy needs to scale while retaining the qualities that make it the best platform for unique and handmade goods. Building a design system that scales with our user growth and supports hobbyists, full-time makers, as well as manufacturers is a major challenge. I am very excited to be working at the company during such a pivotal moment.
What music do you listen to whilst designing?
Any advice for ambitious designers?
Designers with a strong desire to succeed must learn to listen to others. A large part of our job involves impacting people who are not ourselves. The best designers are humble and open to failure. They also never lose their sense of curiosity and are always learning. Success and ambition are not more important than retaining your humanity.
Anything you want to promote or plug?
Etsy is hiring! If you're interested in working at Etsy, check out their careers page. It's an inclusive place brimming with passionate people.
Give Breakup Squad a try if you like strange and awkward video games! Warning: you need five people.