What led you into design?
At a very young age, I got into building computers and programming because I had an uncle that was a software developer who also built his own computers. I was also super into drawing and lots of different forms of art as well. When I was in college pursuing a degree in Computer Information Systems, I stumbled across one of the very early versions of ISO50 and Scott Hansen's work. I also saw all the hype around one of the first versions of 2Advanced Studios. I was instantly hooked and started learning to design and develop websites and apps. Now, I'm pretty far down the rabbit hole and haven't looked back since.
What does a typical day look like?
I usually wake up about 7:30 or 8 to jolt myself awake, I jump in the shower and take a cup of cold brew coffee. Sometimes I have breakfast with my girlfriend Brooke – it really depends on our schedule for the day. I live about 5 blocks from Eventbrite so I usually walk (15 mins) or bike (5-6 mins) to work and try to get in around 9 or 9:30. When I get there I usually drill through any emails that came in and then head to a standup for my team. Most days are pretty open so I'll try to be heads-down in the morning and then get lunch with folks from the team. There are design show-and-tell meetings on some days where we can showcase any work in progress or participate in brainstorming sessions. I usually leave the office around 5 or 5:30 to head home and work on any classes I'm taking, side projects, exercising or just prepping for dinner. I cook a lot so I always look forward to getting home to spend time cooking and experimenting in the kitchen. After dinner I usually wind down by reading, watching a movie or going out to a concert.
What's your setup?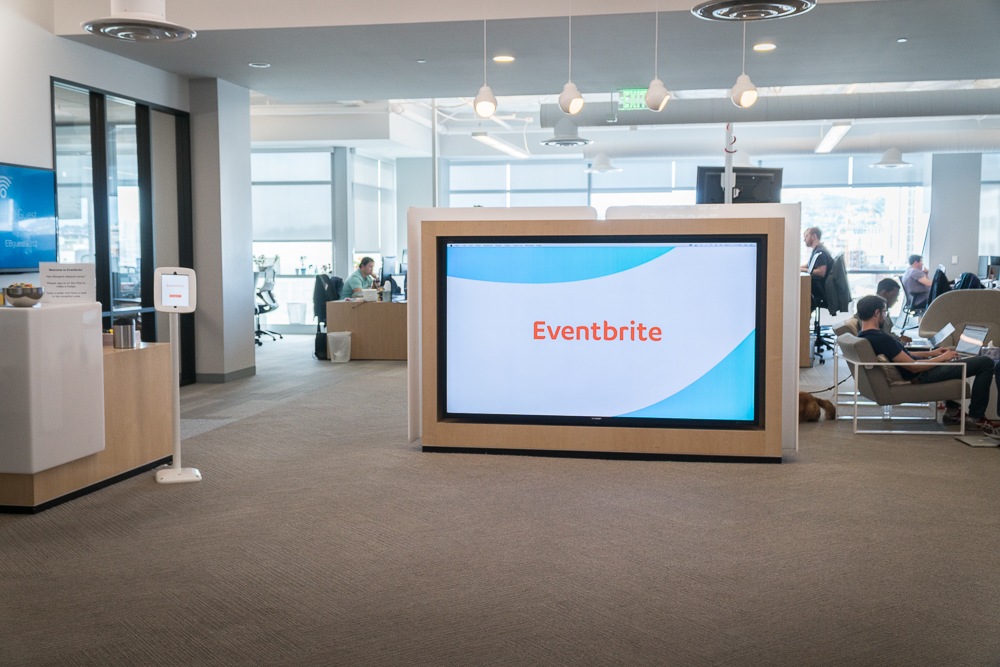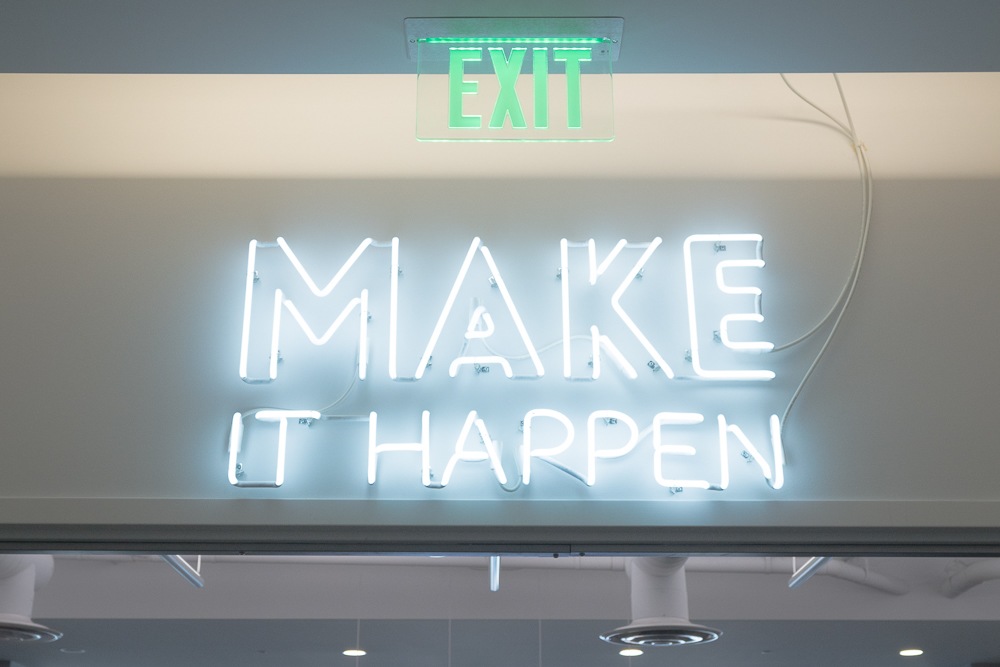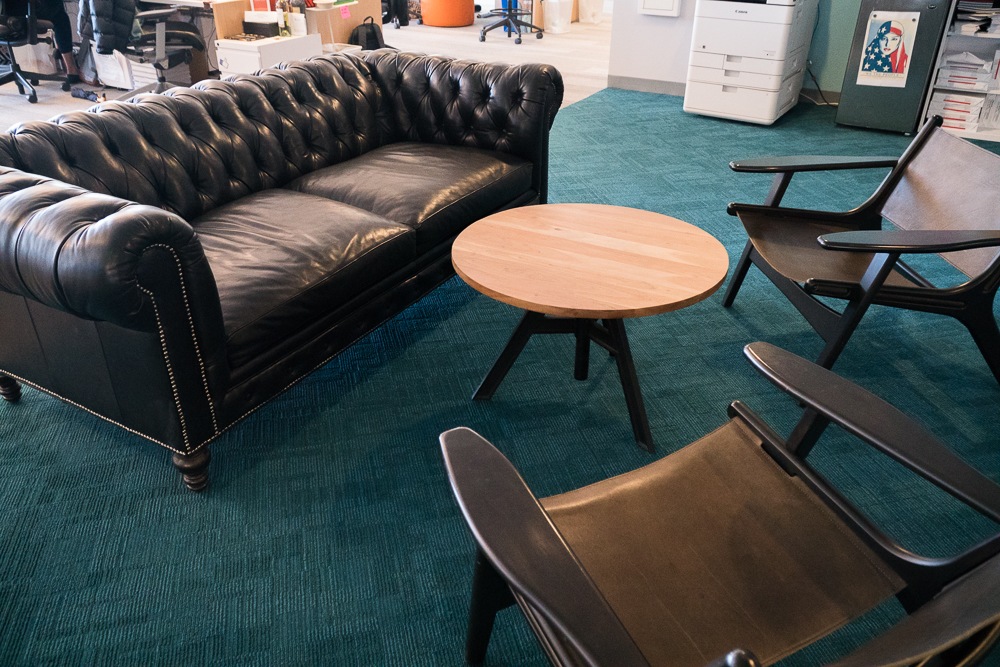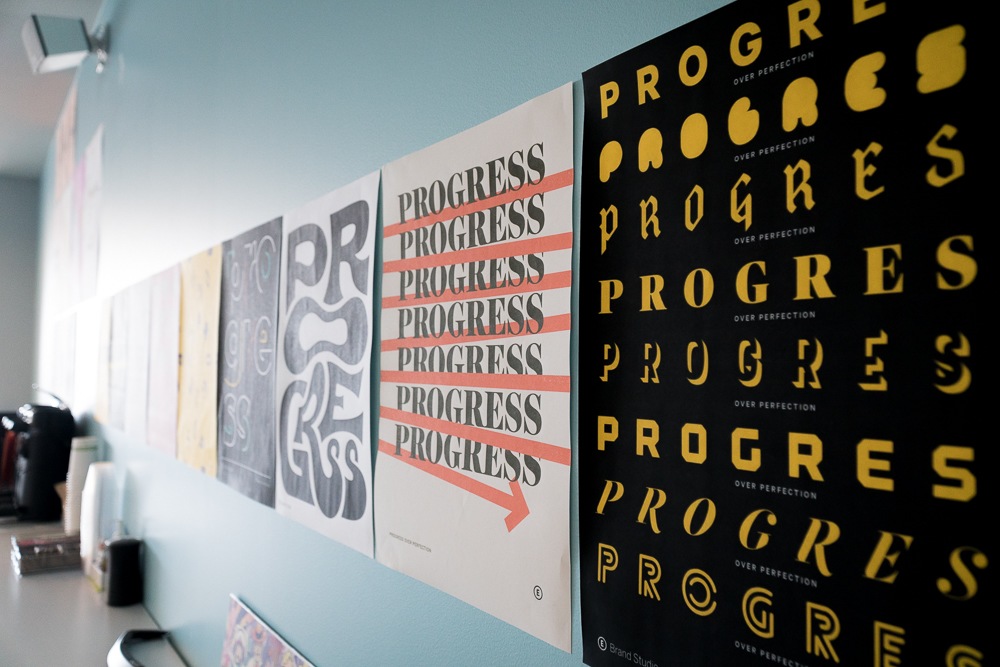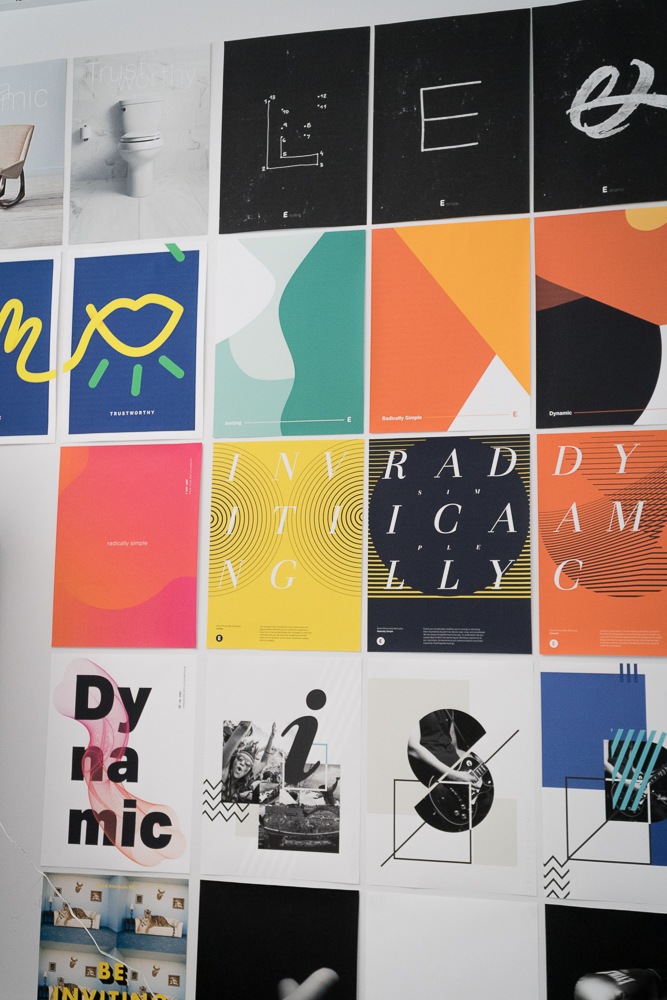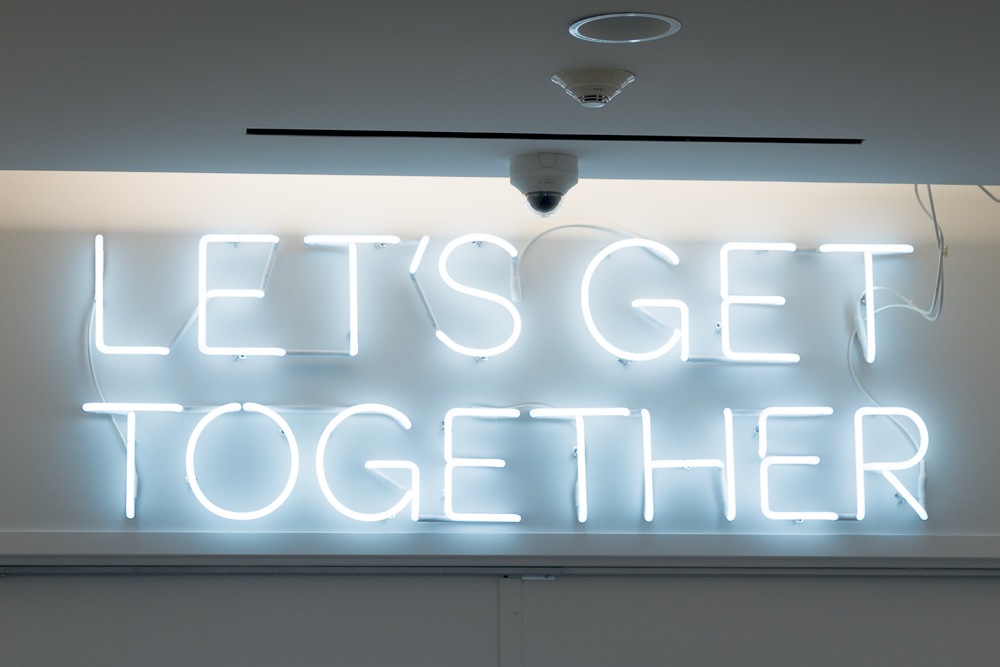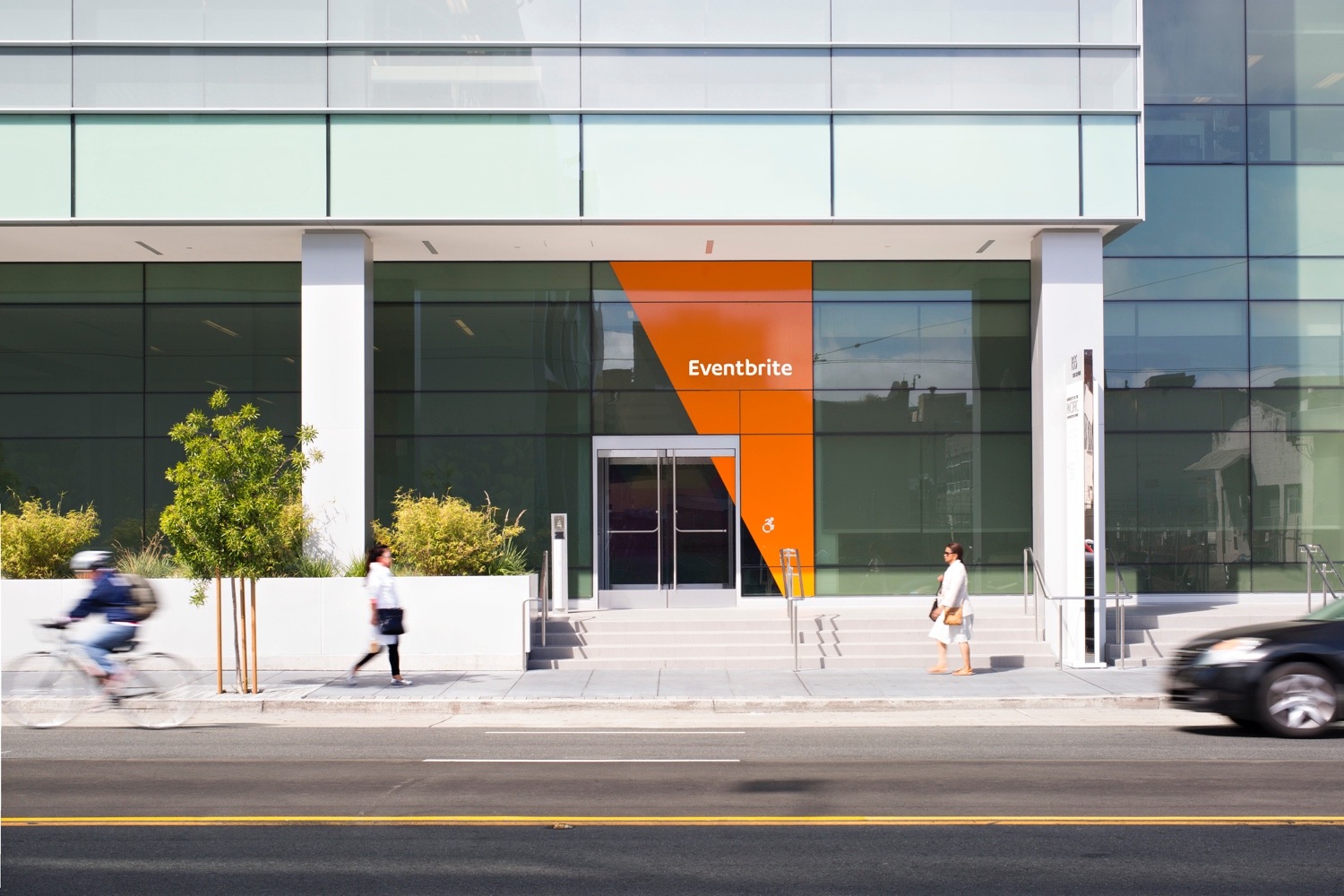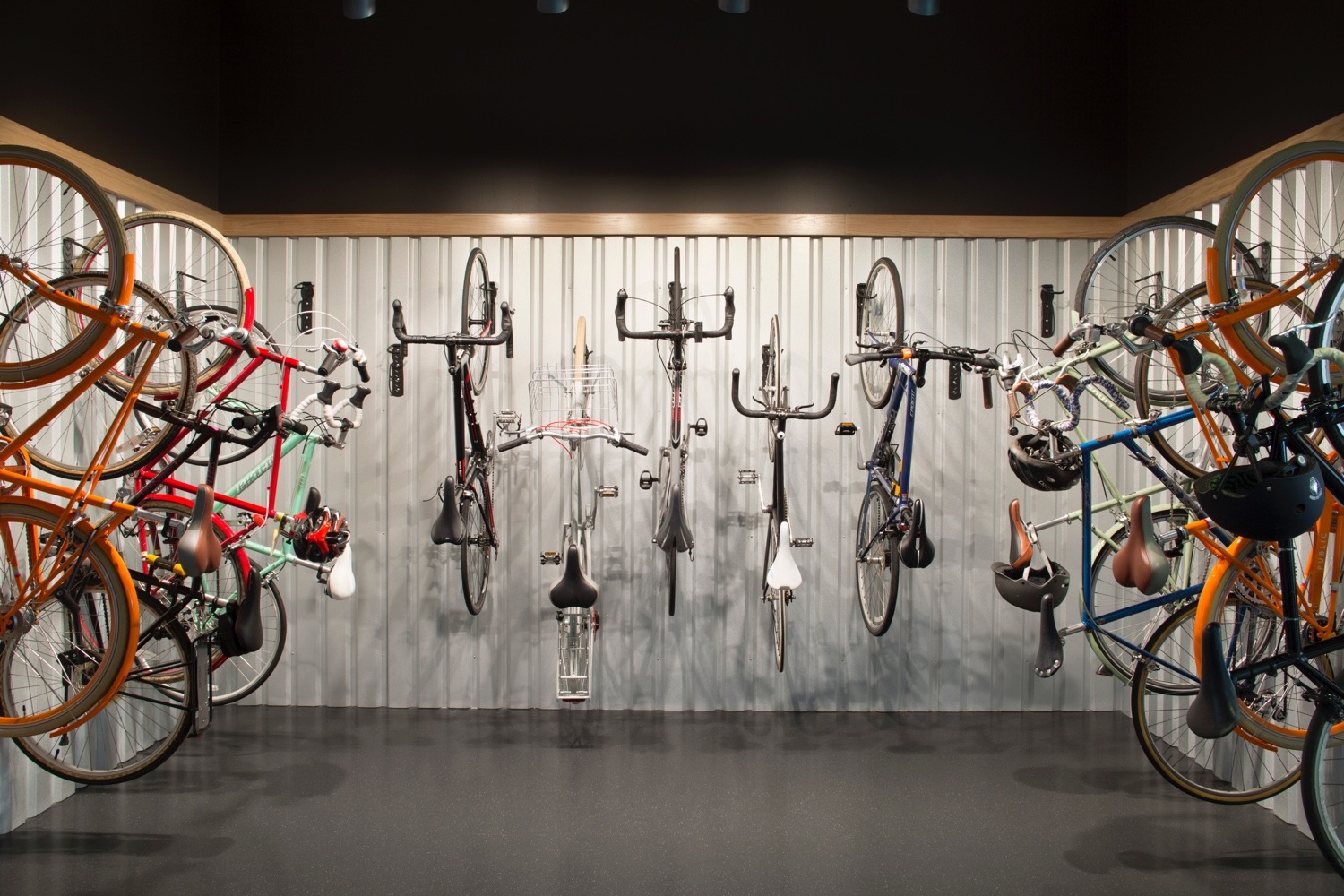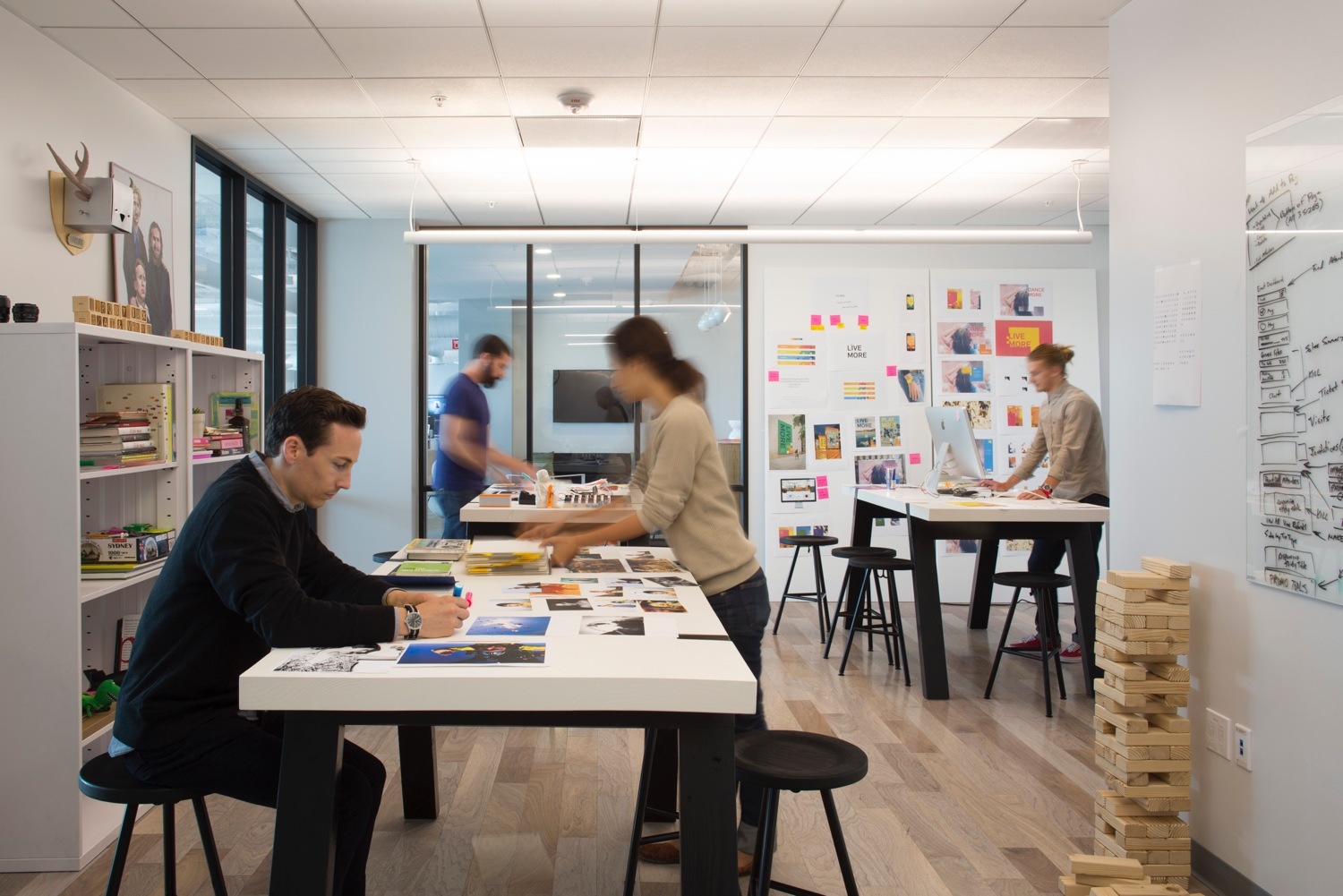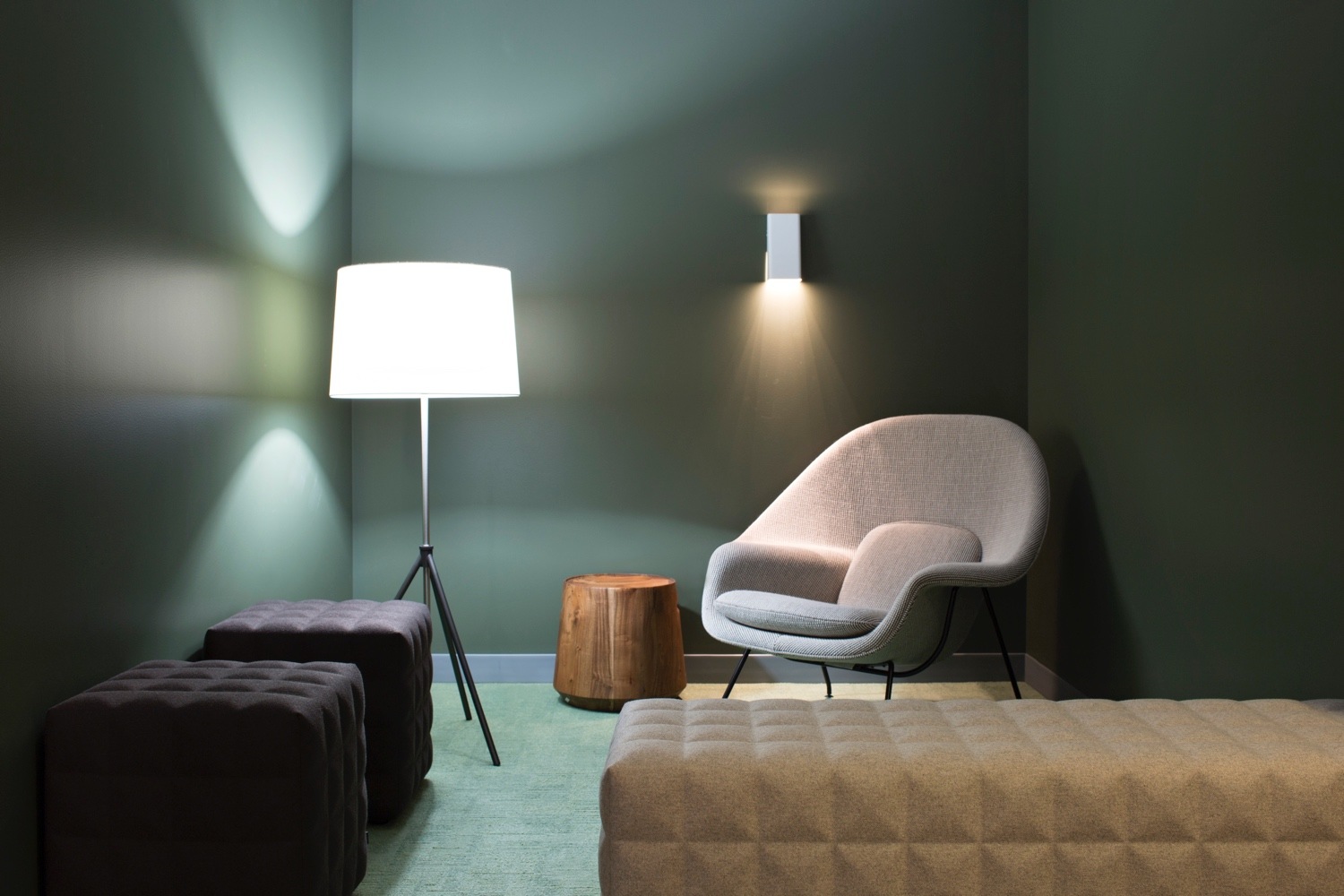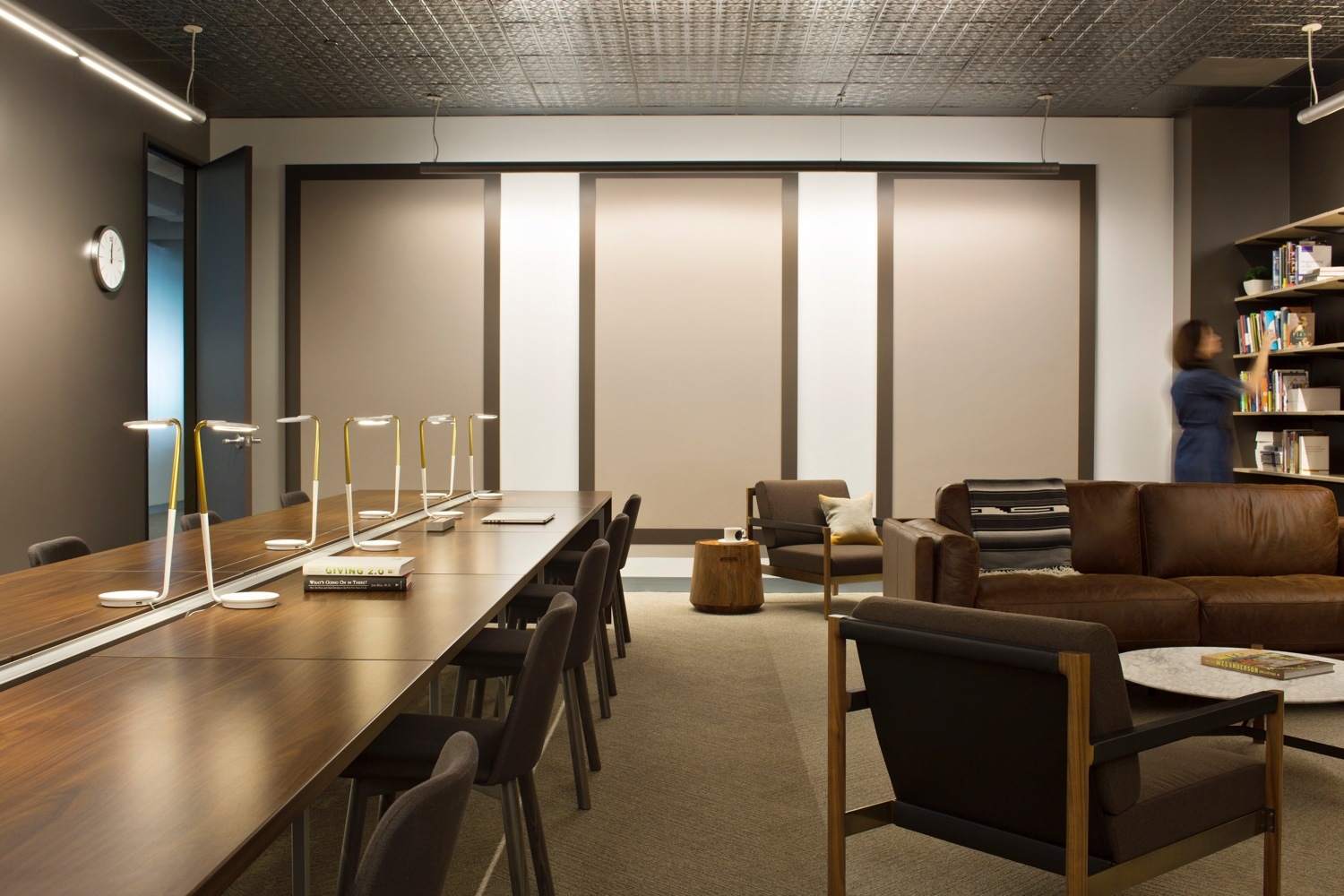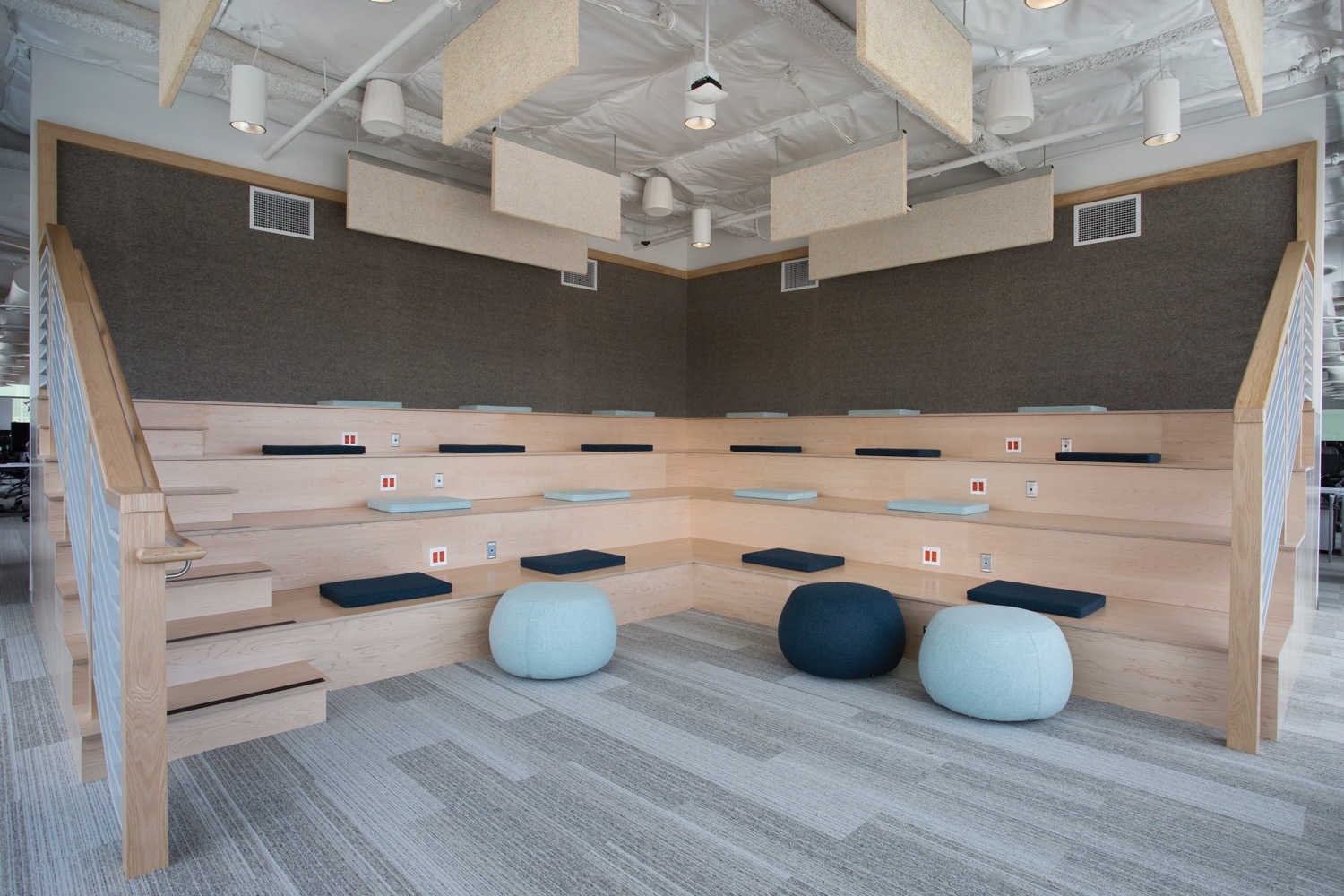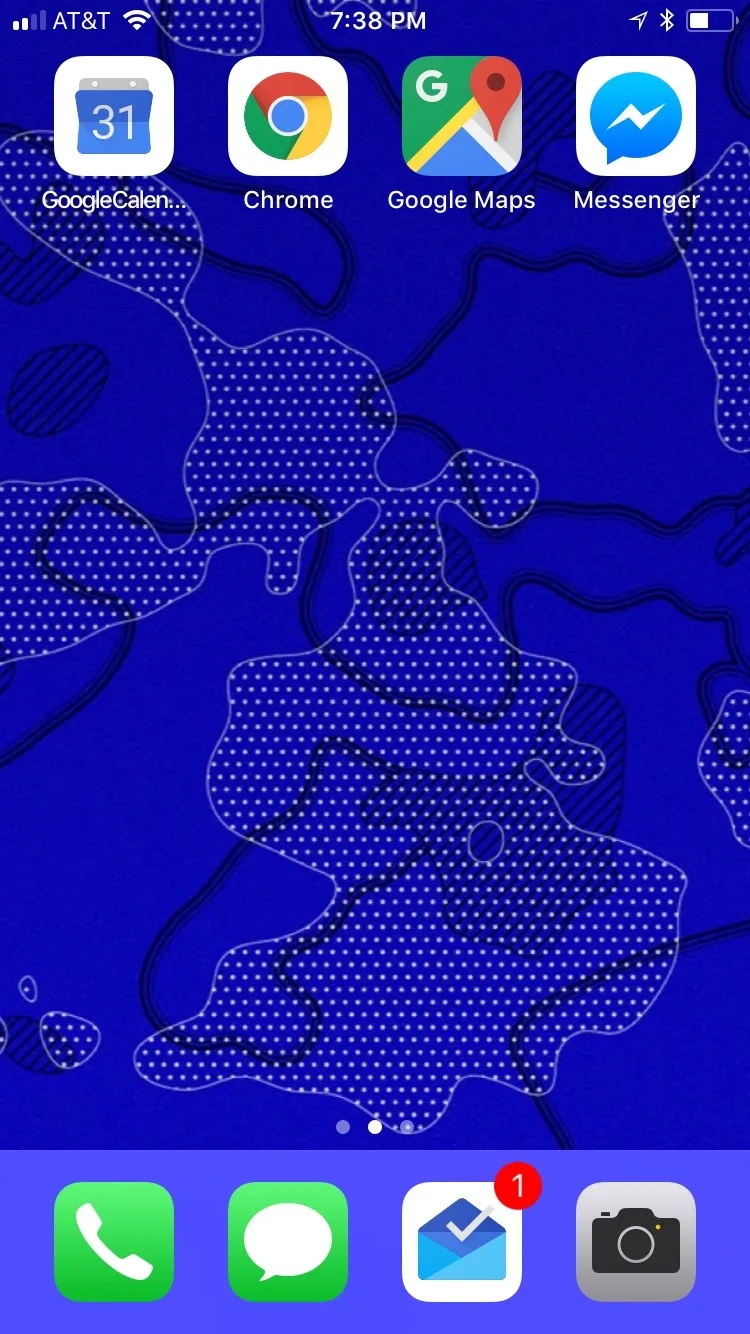 Where do you go to get inspired?
I almost always have plans to leave the city (San Francisco) on the weekends to get outdoors and go for a hike to take some photos – nothing inspires me as much as being out in nature. I also have multiple Udemy and Skillshare classes that I'm involved in – learning new skills and ways of doing things is another huge source of inspiration for me. For me, the best inspiration comes from traveling; meeting new people, experiencing different cultures, eating new foods, and seeing amazing landscapes and cities.
What product have you recently seen that made you think this is great design?
Photography is something I've started to really take an interest in again the last 2 years or so and Moment lenses are such a unique, well-made and well-designed product. They enable anyone with a smartphone to take great photos or videos.
What pieces of work are you most proud of?
I'm very proud of the ongoing work for Eventbrite's Embedded Checkout product where I've been the lead designer since inception. There have been what seems like endless iterations, testing, and learning. I've essentially become an expert in international payment methods, conversion information and have gotten to talk to and learn from a wide range of our event creators about their wants and needs.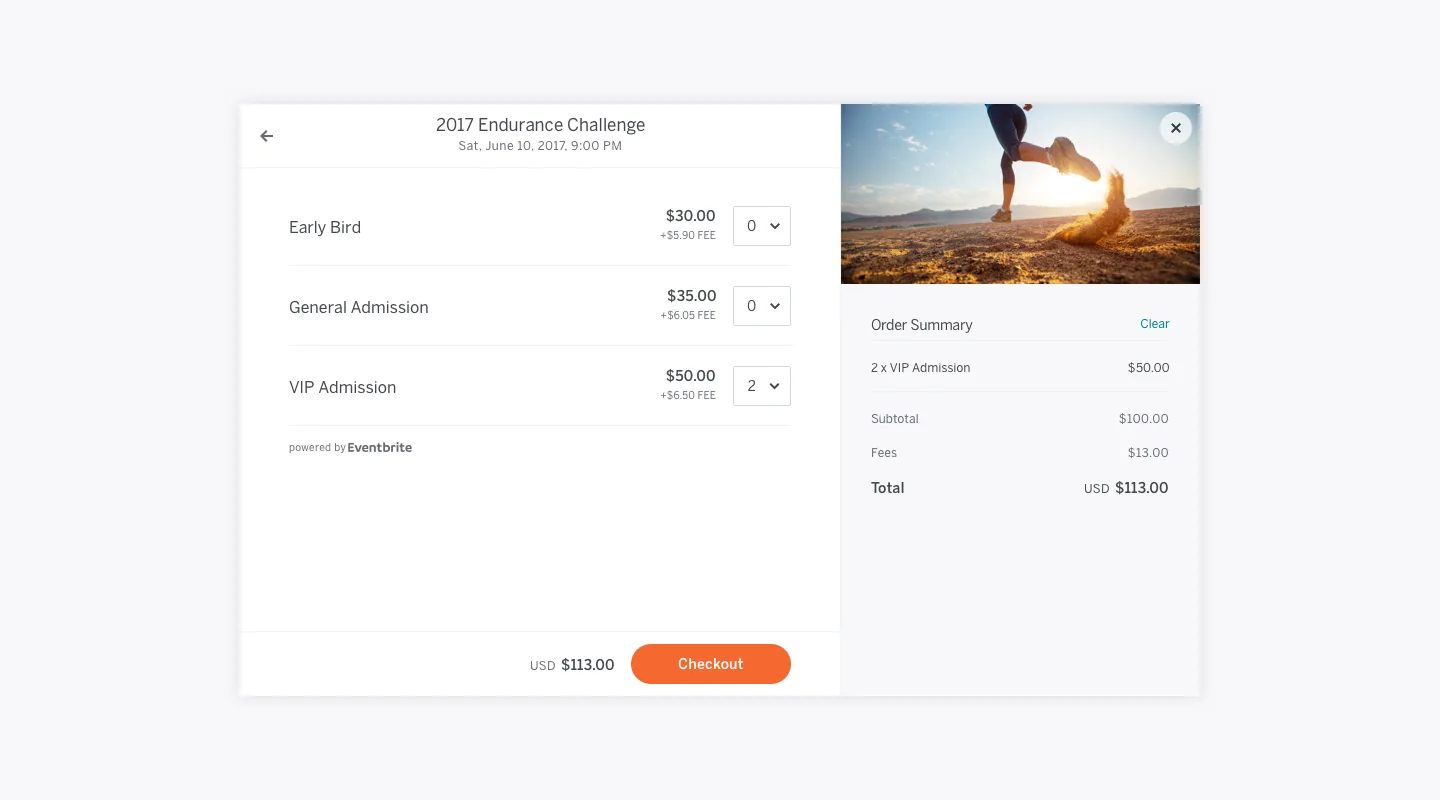 Additionally, I'm most proud of the silly side projects that get me out of my comfort zone, allow me to freely explore design, learn new technologies and tools, and experiment with different workflows that I can apply to my other work. I think those things are equally important.
What design challenges do you face at your company?
I think the biggest challenges I've faced at Eventbrite have mostly been around communicating design to engineering partners in an ever-evolving and new design system. We're still establishing a lot of the basic and crucial parts of the system and maintaining consistency across all of the different teams has been a huge challenge. It's also one of the biggest design teams I've ever been on so learning how to over communicate has been a bit of a learning curve as well.
Another challenge has been promoting experiences over mockups when sharing work out. I hold Framer workshops and am a strong advocate for prototyping on the Product Design team. The better we are at communicating a design that's as real as it can be, the better we will be at solving the problem and seeing all of the areas we miss when we're just looking at a static screen.
What music do you listen to whilst designing?
Any advice for ambitious designers?
I think that the younger you are, the more confident you are in your skills and as you learn more and grow older the more open you are to asking for help and admitting to yourself and others that you don't have all the answers. It's important to ask lots of questions and closely collaborate with as many people as you can in order to accelerate your career. Just be curious.
Anything you want to promote or plug?
First, I highly suggest reading Deep Work: Rules for Focused Success in a Distracted World by Cal Newport. This book changed my views on how I approach design.
Second, I created a pretty extensive wireframing kit a while back that is still doing quite well. It's called Gravity Kit. I can't tell you how much time this has saved me when starting a project. I hope this can help others as well.