What led you into design?
I've always been a creative person, so for me, design just seemed like the logical next step in my creative life. As a teenager, I used to spend hours drawing and painting Lord of the Rings miniatures, but once I wrangled the money to afford a PC, I found myself on sites like Deviantart pretty quickly. I started out doing most of the time space-art in Photoshop. 😅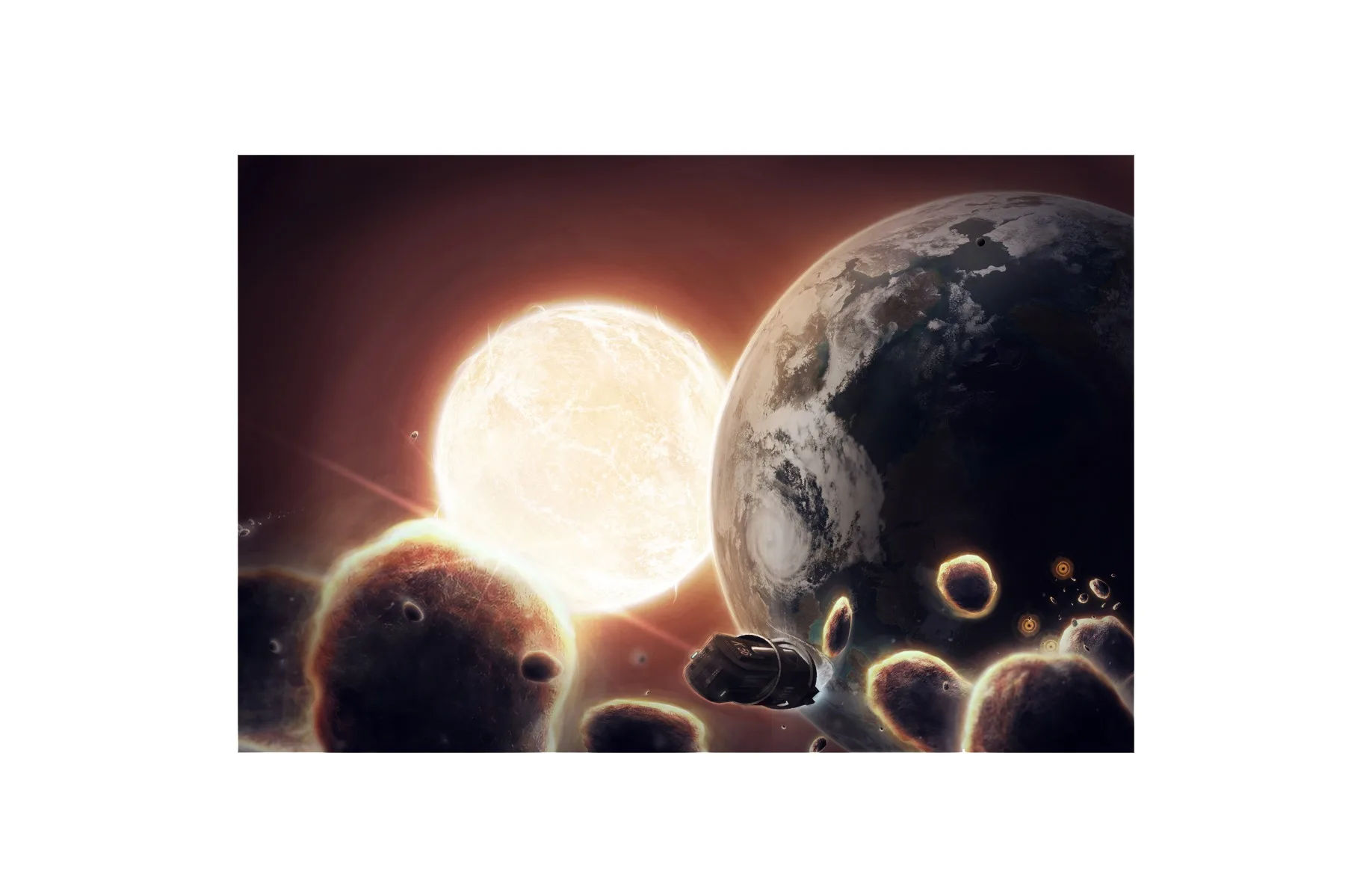 Once Cinema4D came onto my radar, it was game over for Photoshop. I became instantly obsessed with 3D — school became a last priority altogether. Luckily, I had the chance to visit one of Maxon's Roadshows during this time, and was able to chat with a Berlin Studio. That's where I met Mate Steinforth, the founder of Sehsucht Berlin. He offered me an internship at his studio, and that soon became a full-time gig as a 3D Artist and a long year friendship.
Sehsucht really became the launchpad for my creative career. By this point, I'd stopped with school/studies entirely and focused exclusively on learning from my peers at the studio. I was lucky enough to be surrounded by extremely talented designers every day, and I spent a lot of time absorbing their knowledge and learning every possible thing I could from them.
What does a typical day look like?
I work remotely as a freelance designer for a variety of international studios, so my days are always different.
I take it pretty easy in the mornings. I wake up at 8 a.m., have a small breakfast, and check my emails and Slack before going on a long walk with my partner and our baby. I start work around 10 or 10:30, and have the day's first meeting at 11 a.m. That's when I'm briefed and everyone gets the game plan from the production team.
Even though I work remotely, I'm always in contact with my collaborators around the world, so I never truly feel alone. There's always someone to chat with on Slack or hop on a call with, which makes the work feel way more stimulating and engaging.
I finish work around 6 or 7 p.m. and go for another long walk. After that, I spend time with my family and take care of my plants (of which I have many!).
What's your workstation setup?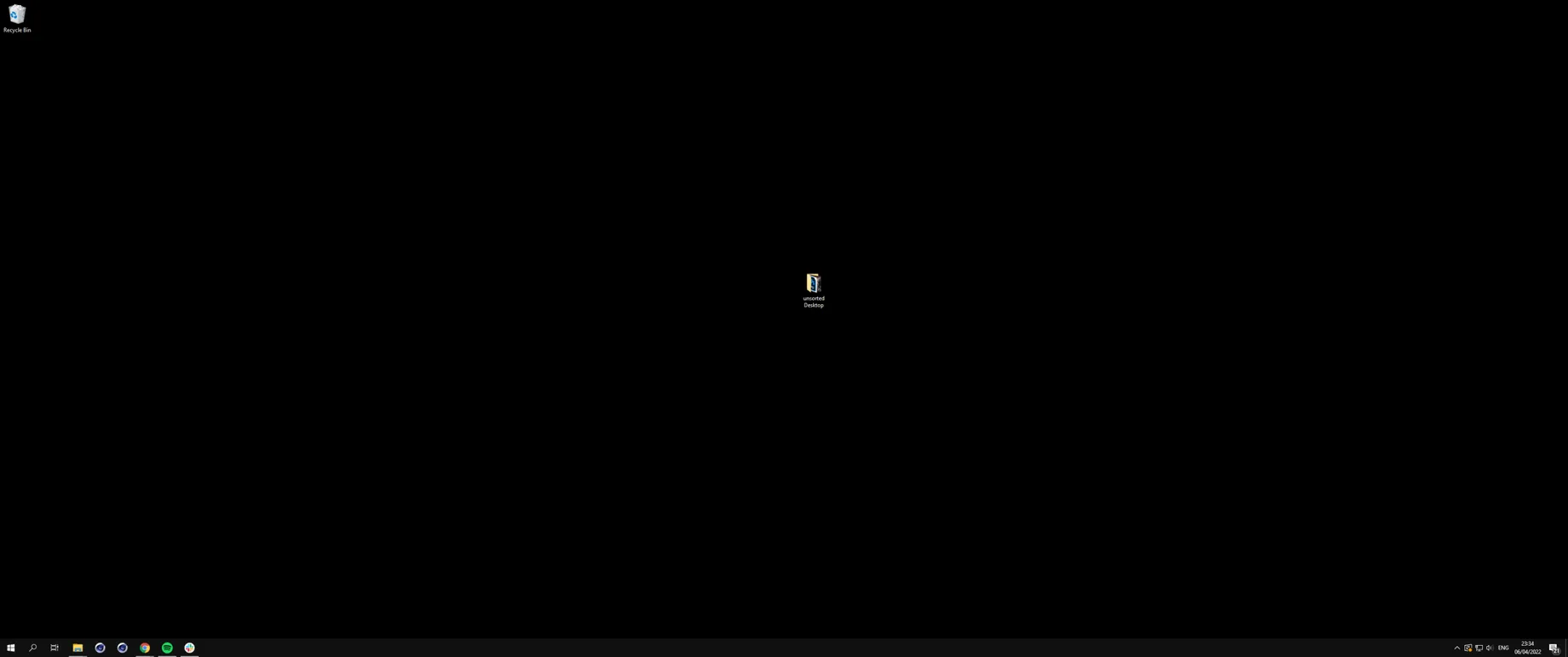 My Desktop never looks this tidy 😬
Dell UltraSharp U3419W
AMD Ryzen 9 3900X
64GB RAM
2x 1TB M2, 2x 4TB HDD (RAID)
3090 Founders Edition 😚
Where do you go to get inspired?
Tough question. A lot of my inspiration comes from exploring the work of other artists who work in different mediums — photography, fashion, fine arts, etc. But when it comes to sparking the authentic creative inside me, I find heavy inspiration while travelling. Experiencing different cultures and new locations always lights up something in my brain. I lived in New Zealand, Australia, and Canada over the course of a year, which was an incredible experience that generated huge amounts of creative ideas for me. If travel isn't possible at the moment, I'll scroll back in my photo gallery and look for inspiration in past experiences.
Music is another huge source of inspiration for me. I listen to a lot of moody stuff — that always generates good ideas. I make playlists on Spotify that depict a certain theme or mood, then write down or sketch any thoughts that come to mind.
When I'm working on a project with a studio, lots of inspiration comes from the references and the collaborative process of working with a team. When you're working together, the whole becomes greater than the sum of its parts. In other words, everybody puts brilliant ideas on the table, but once you mesh them together and poke and prod at them a little bit, you've created something entirely new altogether. I love seeing what comes out of collaborative work and how artists can build upon each other's ideas.
What product have you recently seen that made you think this is great design?
If a music video counts as a product, then it's definitely Mac Miller's Colors and Shapes, directed by Sam Mason. It's such a lovely piece to look at, very childhood dream-like! I think it's a must-watch for every designer.
What pieces of work are you most proud of?
As far as my professional work goes, it's definitely Microsoft 365 produced by Tendril under the direction of Nando Costa. It really was such a cool project and team to work with. The entire process was super collaborative and creative.
Regarding my personal work, I'm proudest of my latest Colored Metaverse piece. I'm super happy with the outcome and all the positive feedback it's received. I'm sure every artist has at least 100 unfinished projects on their drive — myself included — so it's always nice to finally call a piece finished and put it out there for the world to see. Finishing a personal project is much harder than it sounds; it can be challenging to find the time and the motivation when you're constantly working on client projects. Pushing out your own creative work requires finding the momentum and digging deep to get it done.
What design challenges do you face at your company?
Like most creatives, I feel like I never have enough time to make a piece truly perfect. I could always be tweaking the Lighting here or adding a few more details there. It always feels like there's something to improve and like the work is never done, which is in itself a blessing and a curse.
As a creative, it's also challenging to strike the right balance between my own personal taste and the client's. Of course, my job is to make the client happy, but I never want to dilute my own creative voice in the process. And, as I mentioned earlier, it's difficult to find the time and energy for personal projects. After spending endless hours on client projects, sitting down to work on something of my own doesn't come easy. In a perfect world, I would finish my client projects and then make the time to experiment with new ideas on personal projects every day, but I haven't quite gotten to that point yet!
What music do you listen to whilst designing?
Any advice for ambitious designers?
Be nice to the people you work with.
Don't push yourself too much, take your breaks, and don't feel rushed by other people's work. It's okay not to be productive.
And most importantly: get enough sleep.
Anything you want to promote or plug?
Here are a few links in case you want to say Hi!