What led you into design?
I grew up with a lot of financial instability. So while I majored in French, I decided to pragmatically compensate by minoring in computer science. The latter led to a summer internship where we designed educational kiosks for a marine biology art installation at Boston's Logan International Airport. I was subsequently recruited as a designer for Sun Microsystems (remember them?!). I always thought I'd work in tech just long enough to pay off my school loans, then move onto a life of writing novels. It's been a bit of a circuitous route, but I went rogue around 2015. Since then, carving out more time for personal projects has been very fulfilling.
What does a typical day look like?
I try to get up early. Once, after returning from a trip abroad, I was able to get up at 4am because of jet lag. It was wonderful. If I could do that every day I would! There's something magical about those early hours, particularly during winter when it remains dark well into day. There's a luxurious quality to time then; it feels like there's so much of it. I get a lot done before anyone else even wakes up.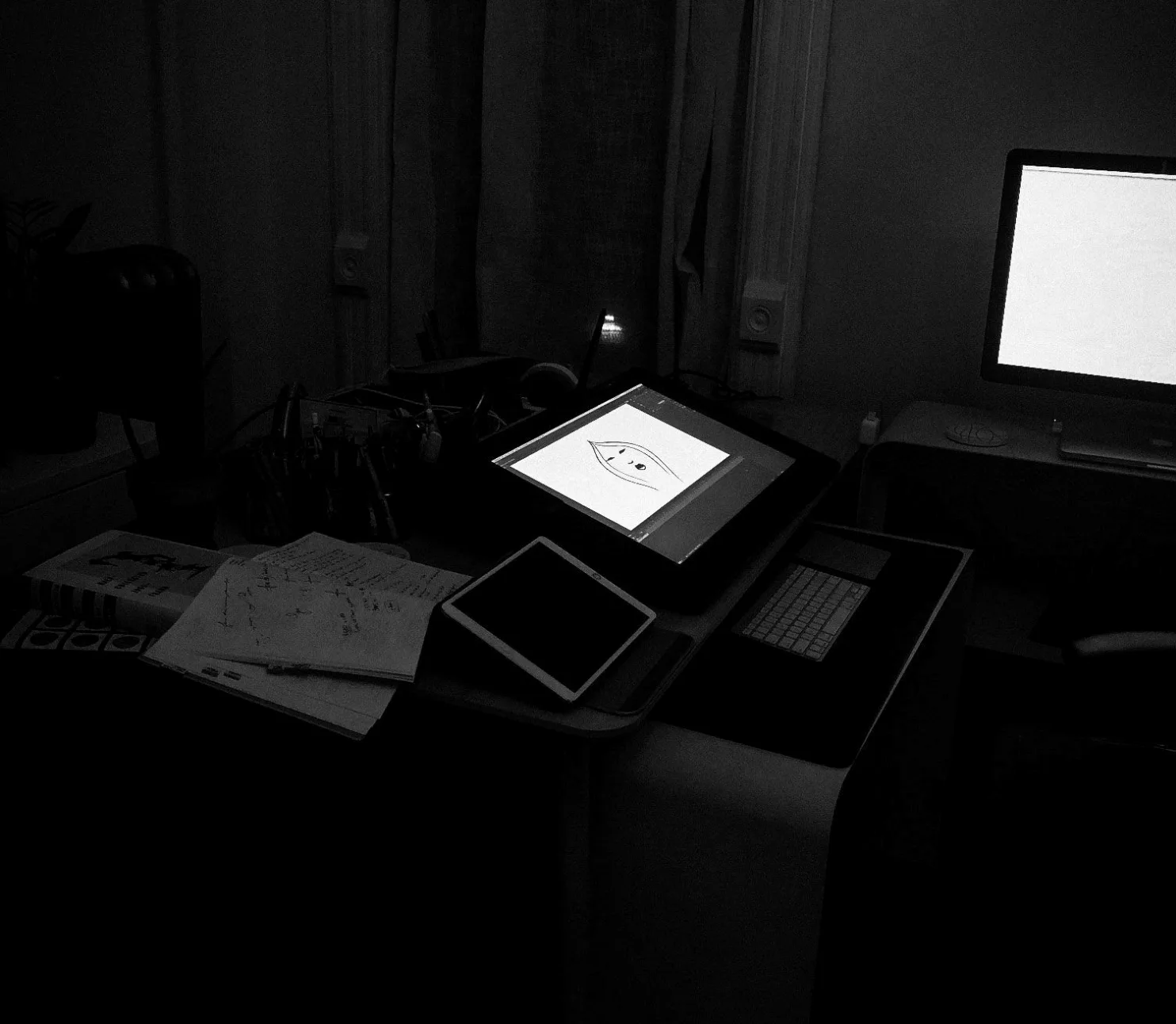 After I get up I make espresso. Then I write for a while. Sometimes I draw, review notes, and scheme.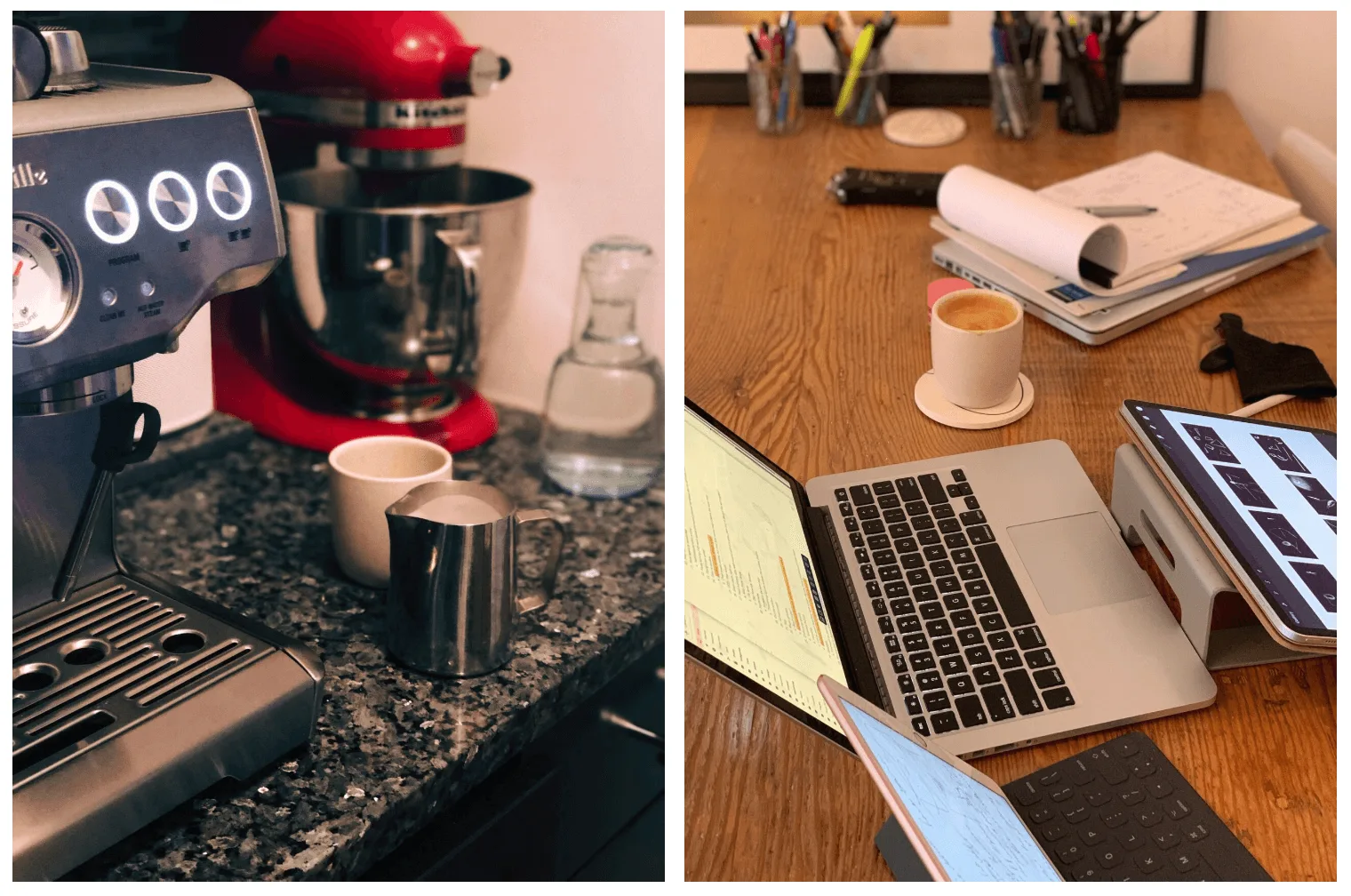 Next, I work out. I have everything I need at home. Not having to commute to a gym probably saves me at least an hour and a half every day.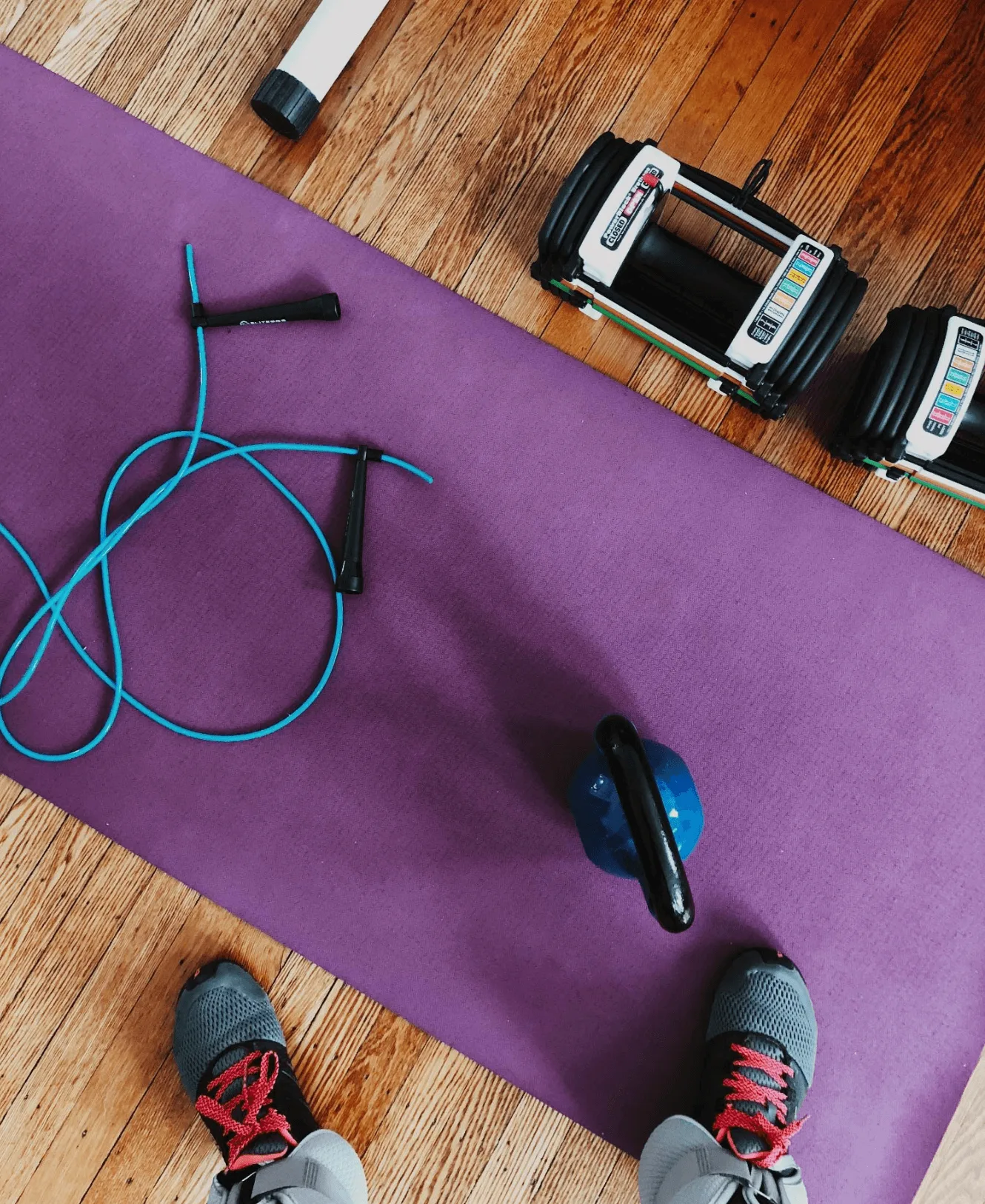 Then, I crank on personal projects before jumping into client hours. I'm a member of the Wing so some days I'll work out of there in the afternoons. The benefit of working with folks based in California is that I get a whole day before they begin theirs. I've had local projects where I'm onsite full time, and that's fun too. But I enjoy being able to devote time to myself, and my own ideas, first.
What's your workstation setup?
I have a Cintiq Pro on an adjustable riser for illustration and animation. I use a contour shuttle, and a balance board for standing. A cinema display and an Intuos Tablet for writing and design. A portable setup includes a 13" Cintiq, an iPad Pro, sometimes a rooster stand and Bluetooth keyboard + trackpad.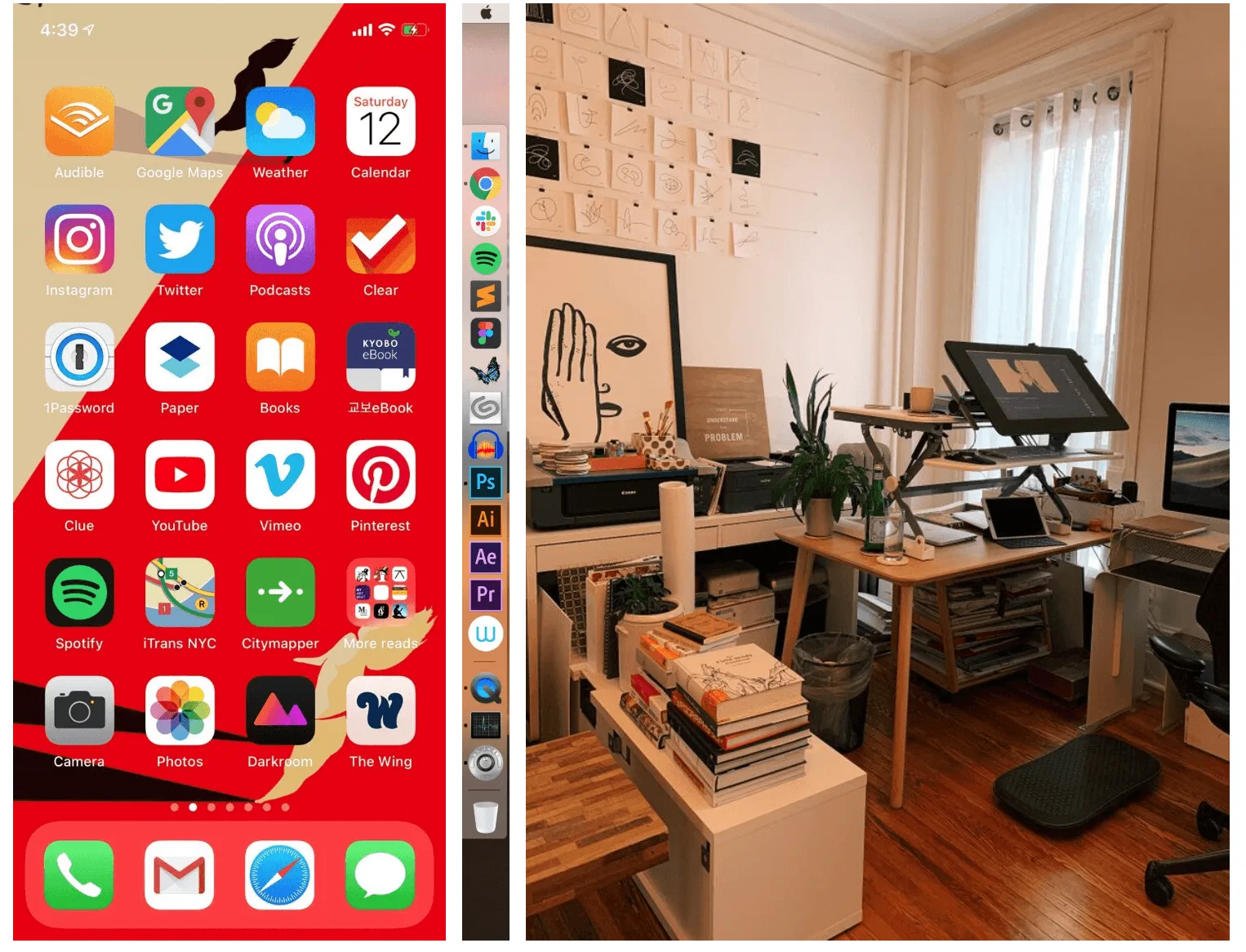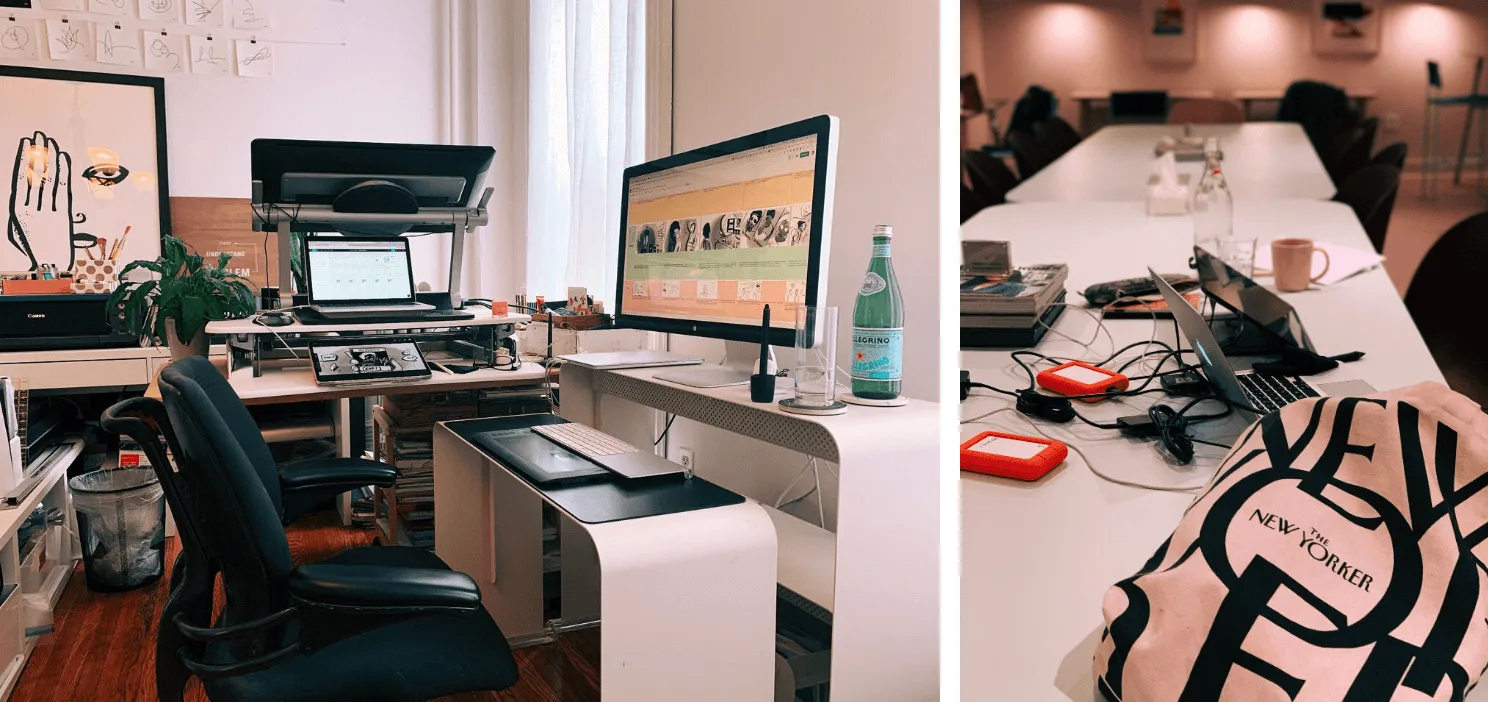 Where do you go to get inspired?
I'm privileged to have access to a private, tranquil home. So much depends on that. The daily routine, down to how I plate my food and ritualize my meals, gives me the latitude to be inspired.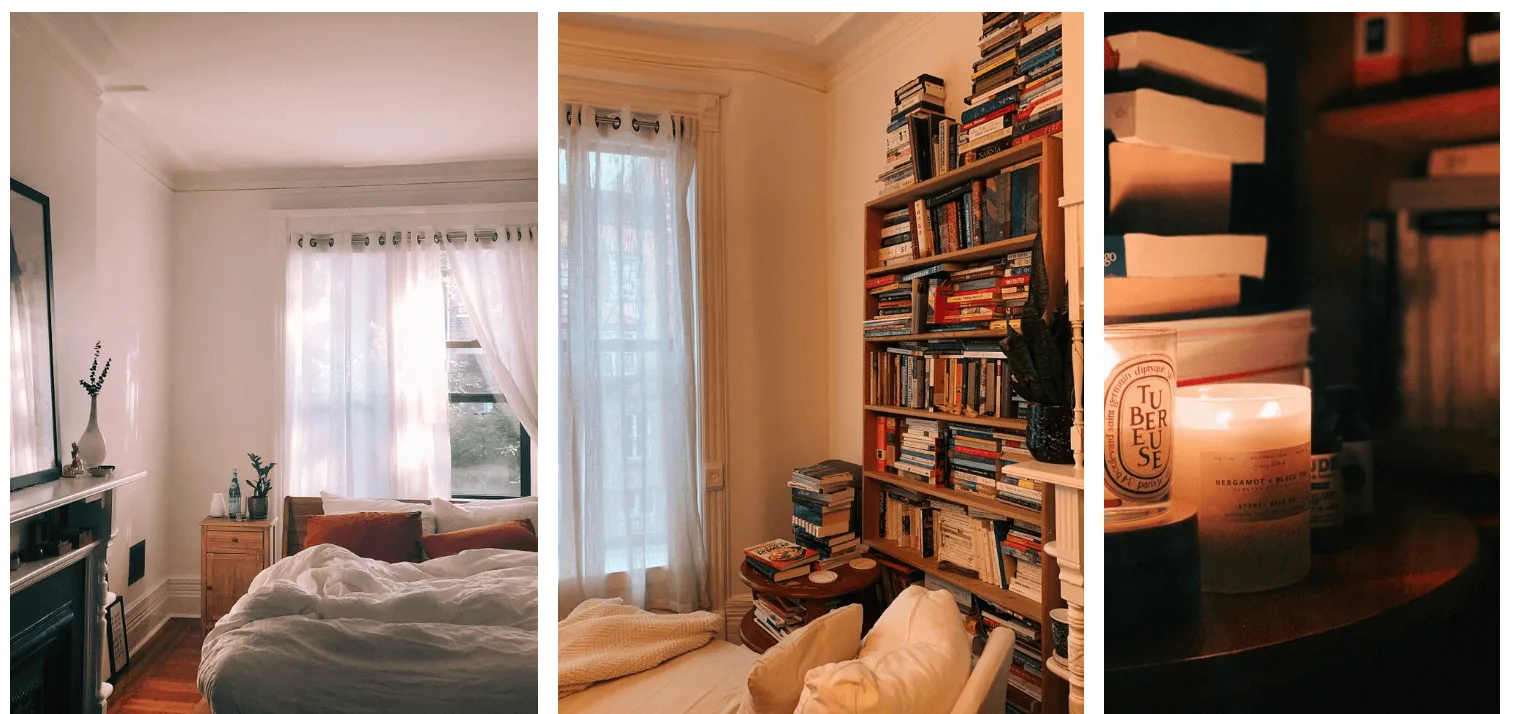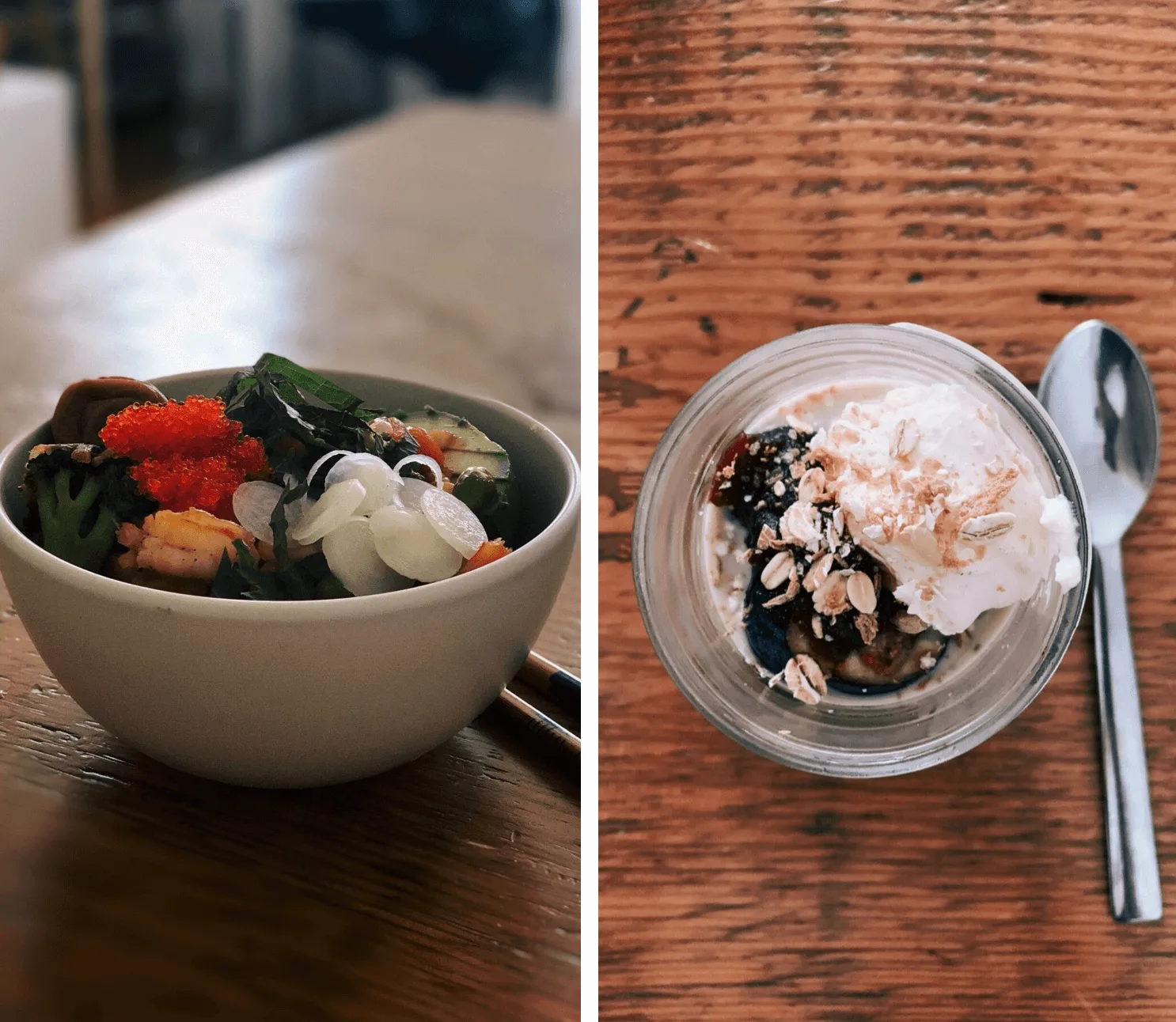 Otherwise, I get juice from a wide variety of sources! I follow artists on Instagram (Tina Berning's work blows me away), watch animated shorts on Vimeo (Daniela Sherer's The Shirley Temple is one of my favorites). Motionographer used to have this monthly series called Step by Step and I just ate that up. I love the process; seeing how others work. Oh, and newsletters. Dense Discovery by Kai Brach is great.
In NYC: the International Center for Photography is a gem of a museum, I try to attend the Ladies with Lenses monthly showcase of films by women, and when Pop-Up Magazine comes to town, it's always a treat. Great conversations happen at get-togethers hosted by friends like Designer Fund and Orbital.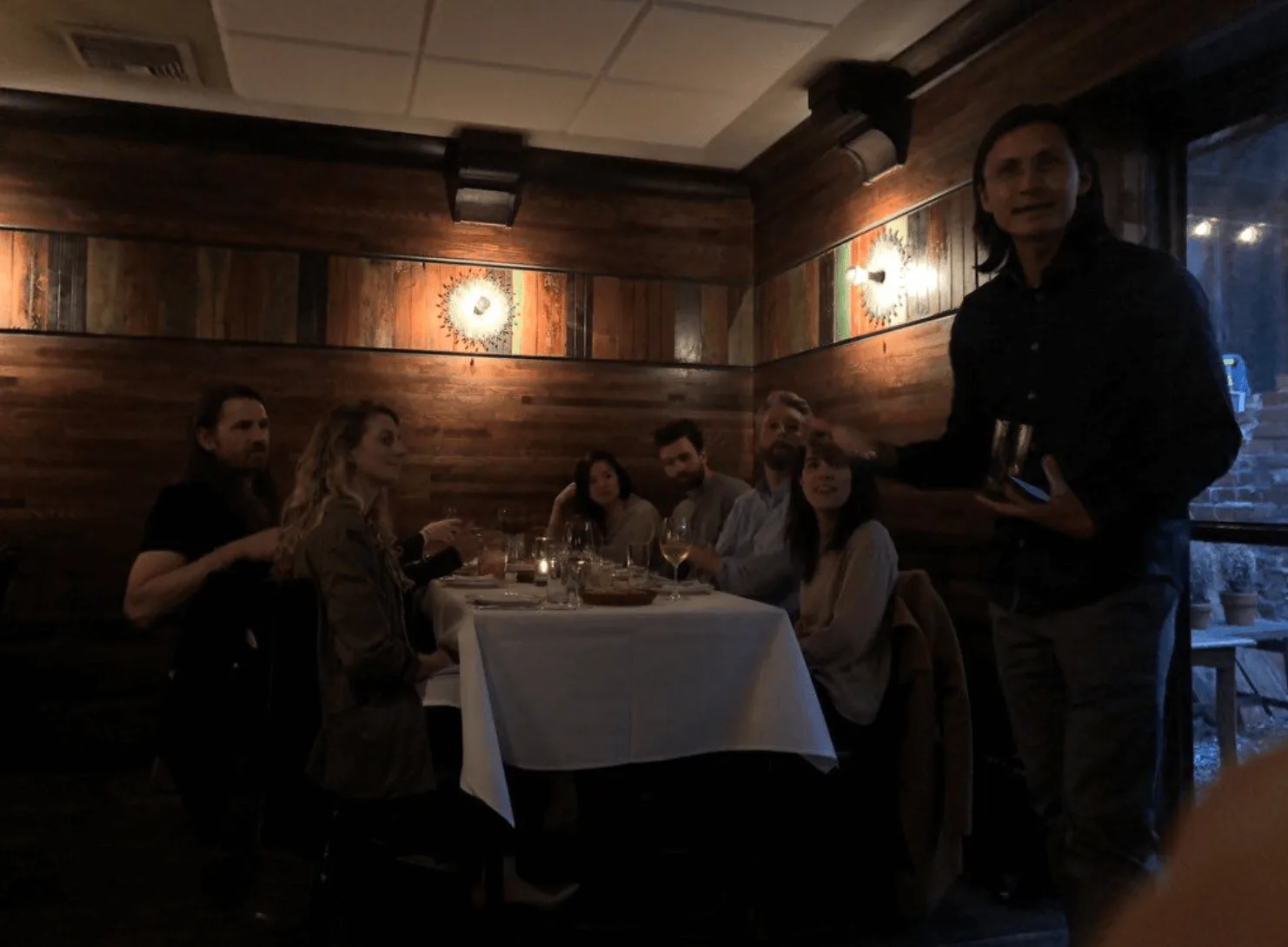 What product have you recently seen that made you think this is great design?
Procreate is a fantastic illustration app; it's available on the iPad and there's a pocket version for the iPhone. I use it for painting, quick sketching, and storyboards. The folks at Savage Interactive have been pioneers of organic interactions for drawing on the iPad. Others like Adobe Fresco have adopted the best of their gestural shortcuts, such as quick undo/redo. Procreate 5, the big update that's slated to drop before the end of this year, is going to introduce a new graphics engine, allow Photoshop brush imports, and include basic animation functionality.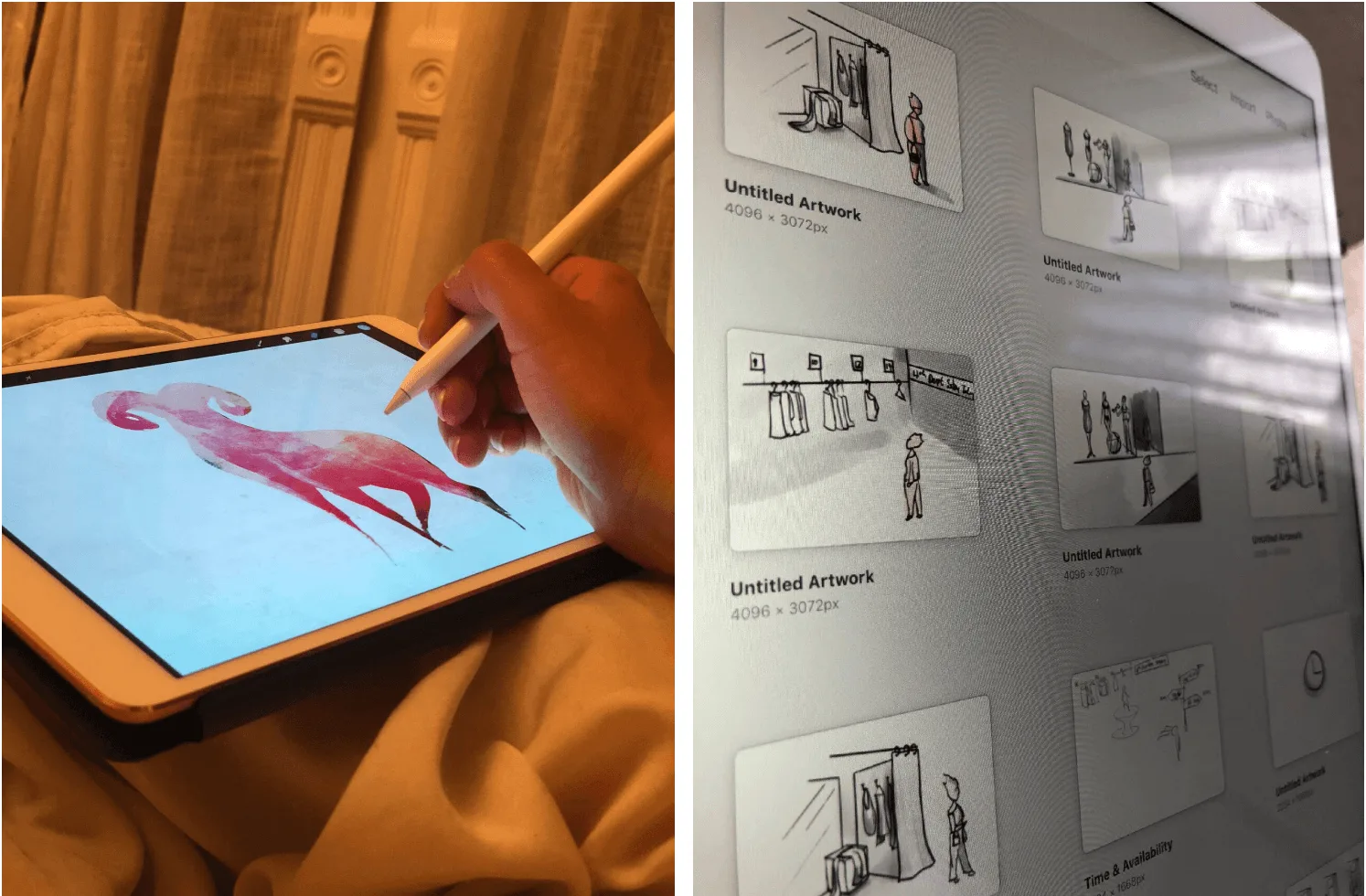 Clear is an oldie but a goodie. I haven't found list-management its equal. It's surprisingly versatile. I use it for everything from grocery lists to taking quick notes.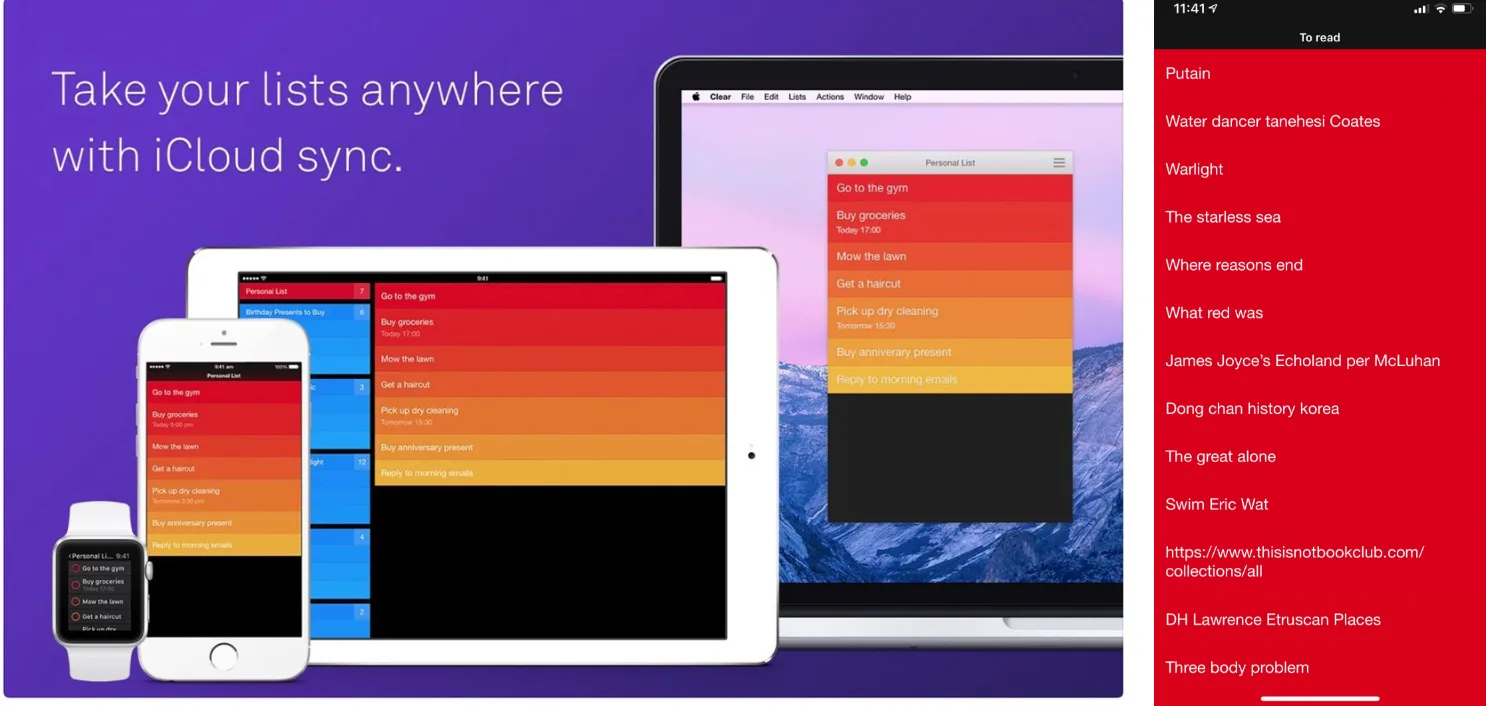 I think they're only making limited editions now, but I've long been a happy owner of the OneLess nesting desk by Heckler design. I use its modular components for both work and leisure: the keyboard rest becomes a reading table when slid over my chaise longue, or a side table during movie nights. I tuck it away at the end of the day...it's brilliant. There are rear-facing shelves and integrated wire management, too.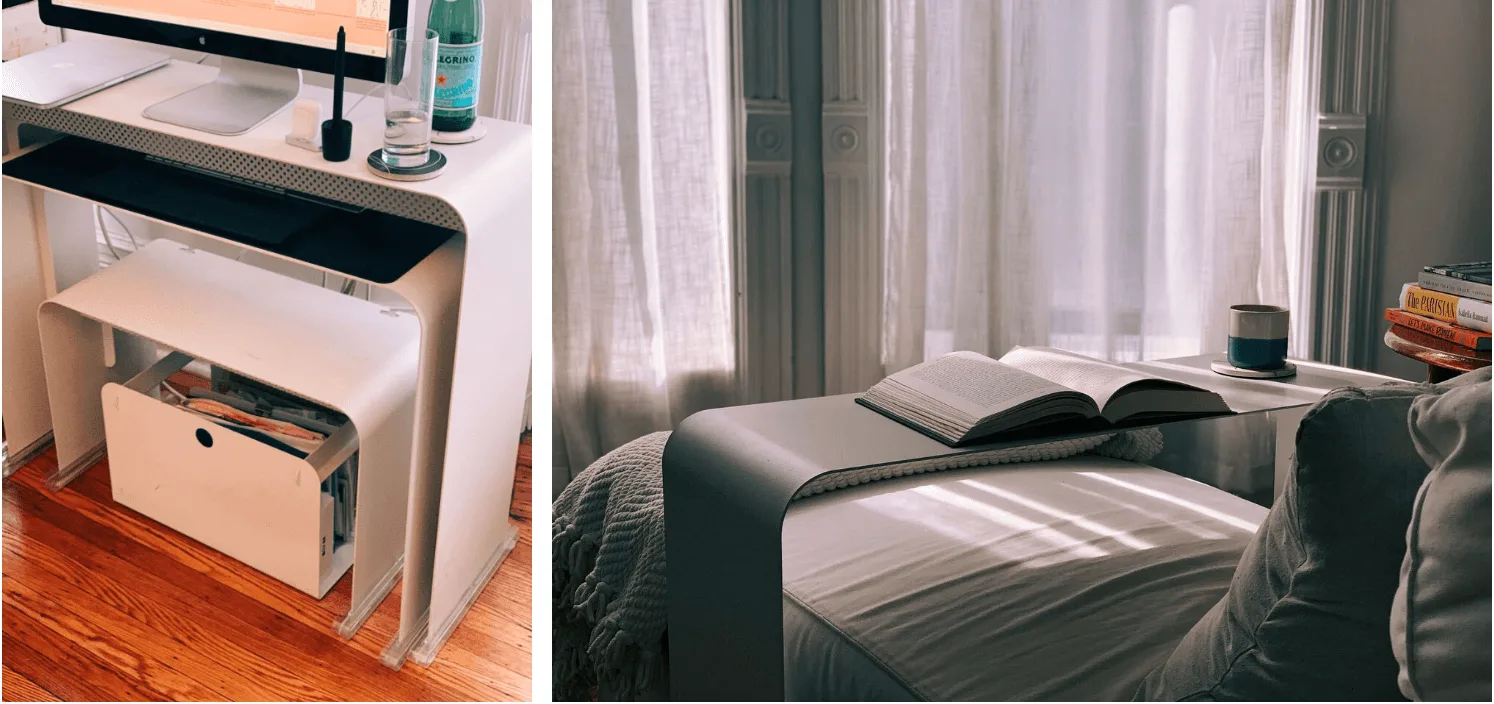 What pieces of work are you most proud of?
At Twitter, I co-founded Women in UX (later, Diversity in UX)—an initiative that leveraged data, personal stories, and dialogue to address subconscious bias in the workplace. It continued to grow after I left in 2014, and the design and research team soon went from 25 to 50% women. It's been beautiful to see this concerted effort grow and bear good fruit.

I joined Twitter in 2009 and had the opportunity to design foundational experiences like photos, conversations, and messaging. It was humbling, and exciting, to build a product that millions of people use every day.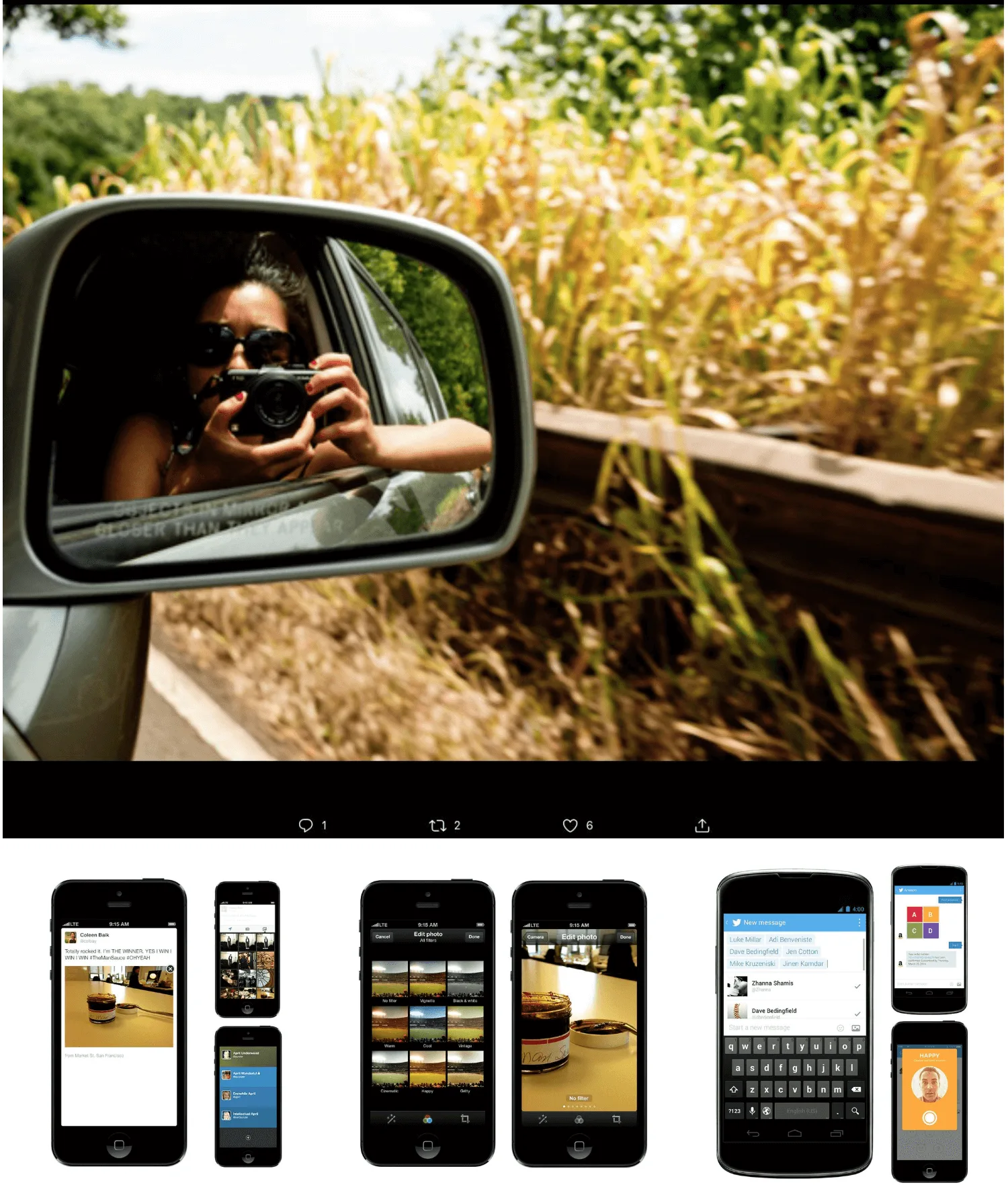 And while it was great to work on these high-profile features, I'll always fondly remember the profile switcher I snuck into the iOS app years ago. It was an easter egg; fun, functional, and fast. It's apparently a part of Design Details' origin story, which I learned about just before my interview.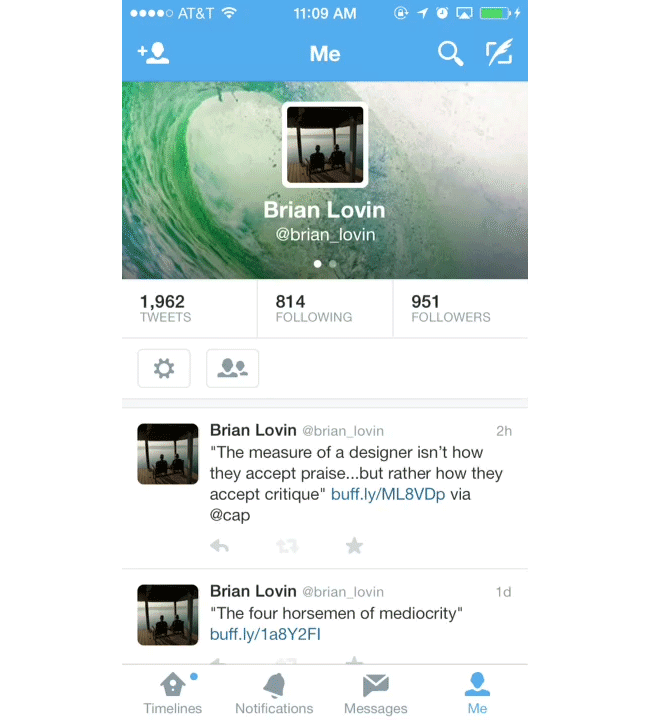 Image: Brian Lovin
After Twitter I traveled outside of my comfort zone (literally) to North Korea) as communications director for WomenCrossDMZ. A grassroots organization calling for the end to the Korean War. It was 2015 and I supported a badass delegation of 30 women leaders that included Gloria Steinem and two Nobel Peace Laureates. I live-streamed our experiences via Periscope; it was an historic opportunity to leverage technology for peace, and draw light to thousands of families still separated by the war. It was an experience that affected me profoundly.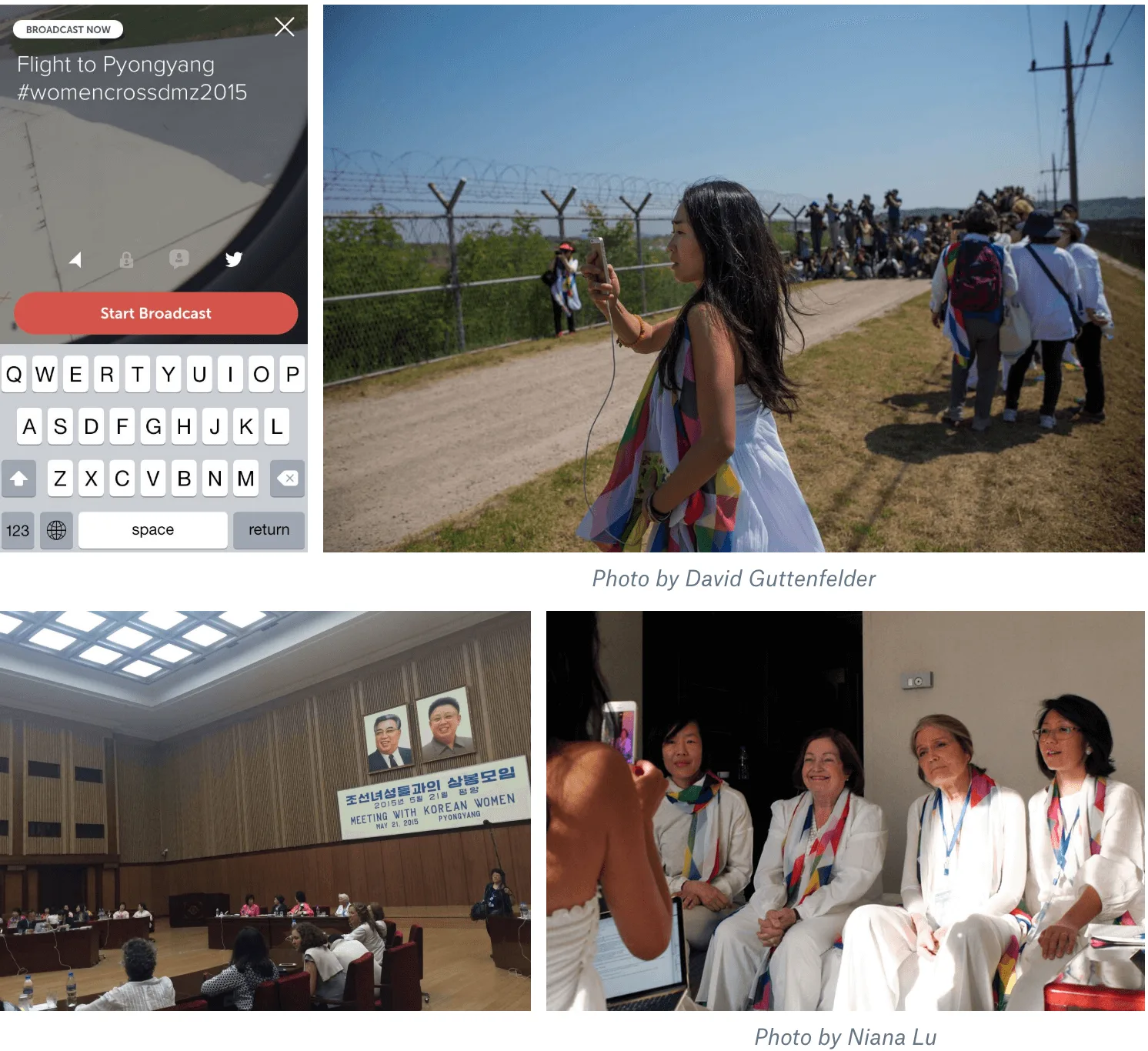 I've also made strides as a visual artist in the past few years and am super proud of that. Last year my Storylines work was shown in a group exhibit. I just finished illustrating a children's book (sample for now) in collaboration with Nobel Peace Laureate Leymah Gbowee. I'm building a body of animation work. Five years ago I could barely draw!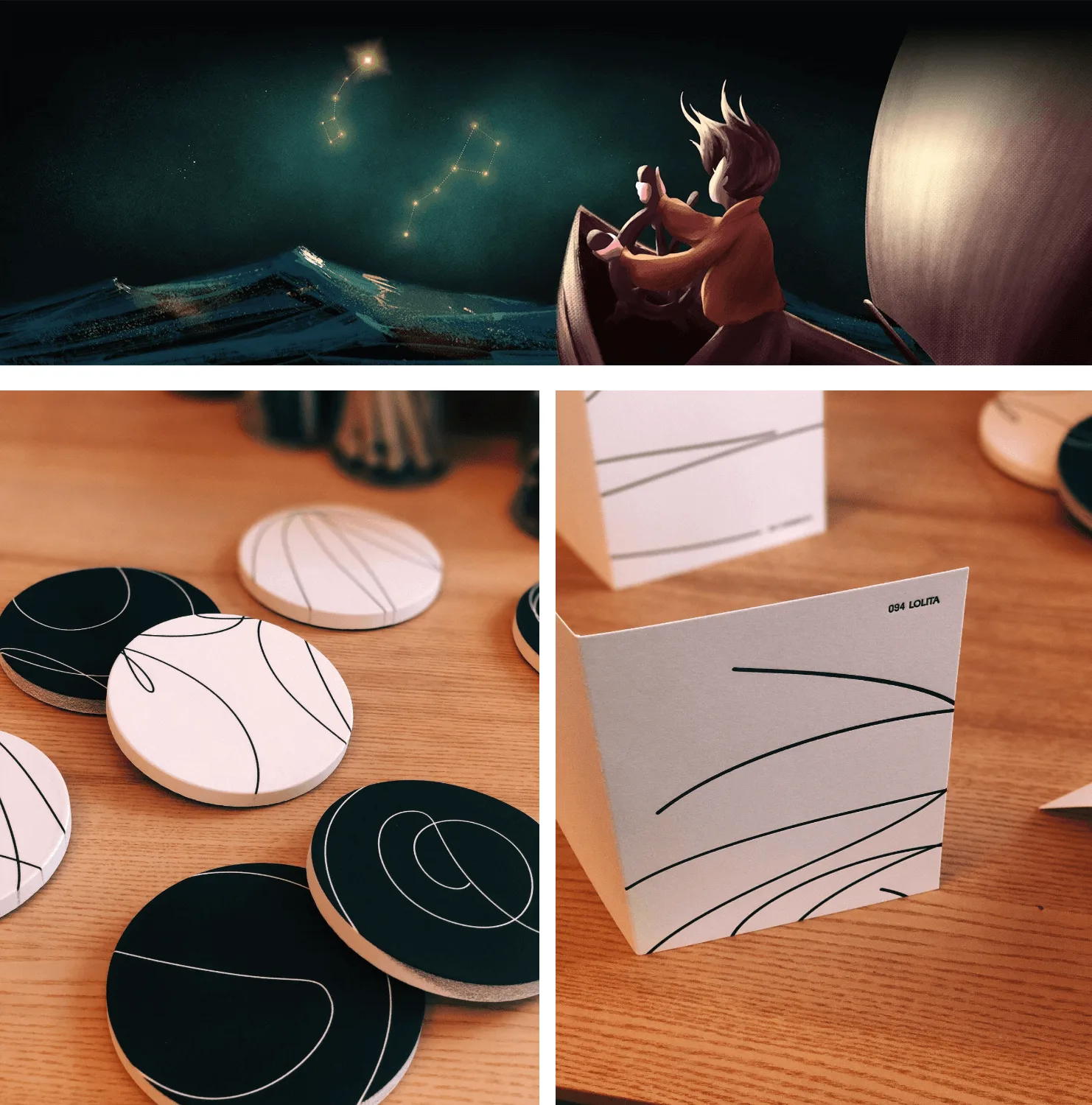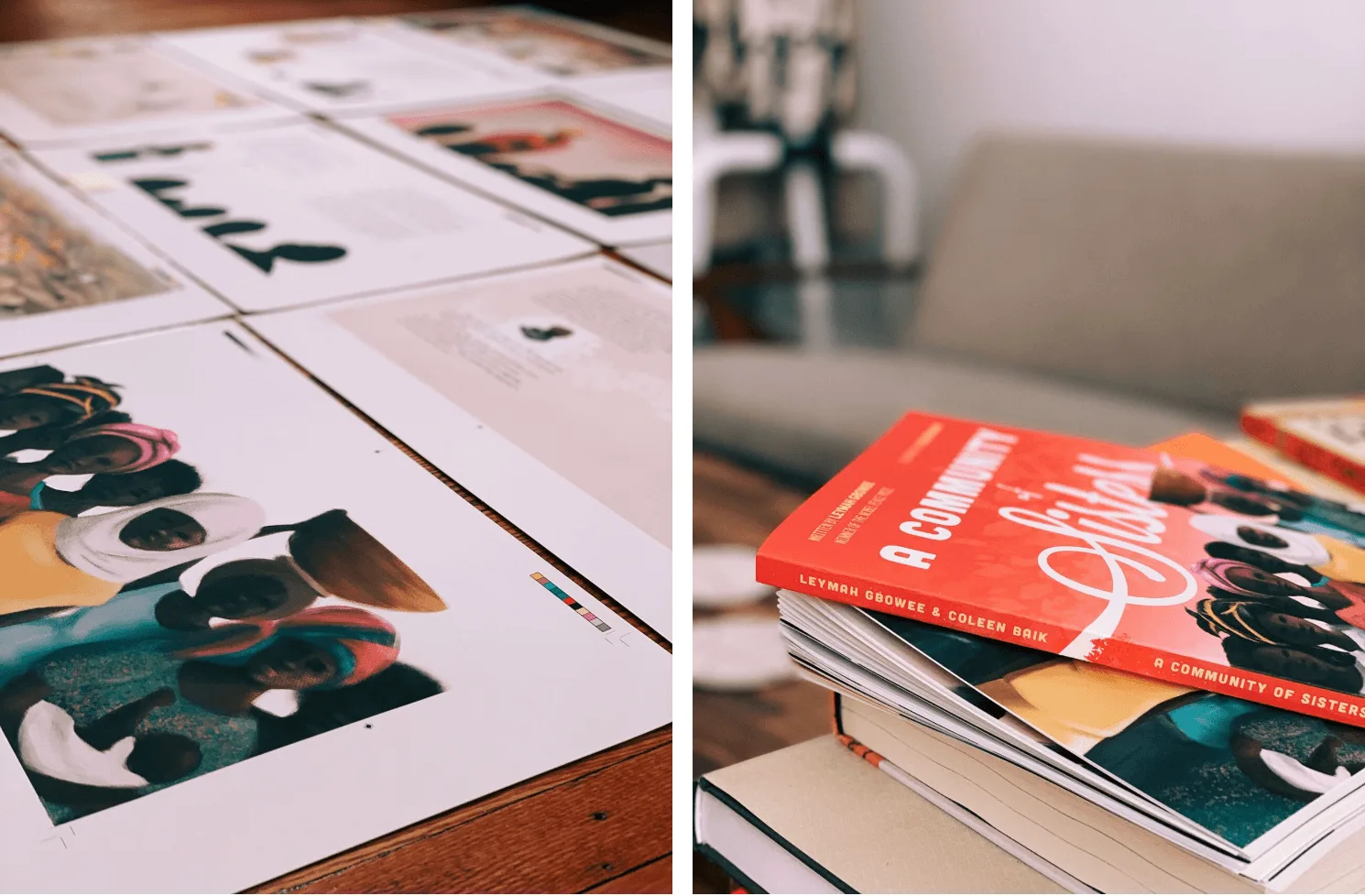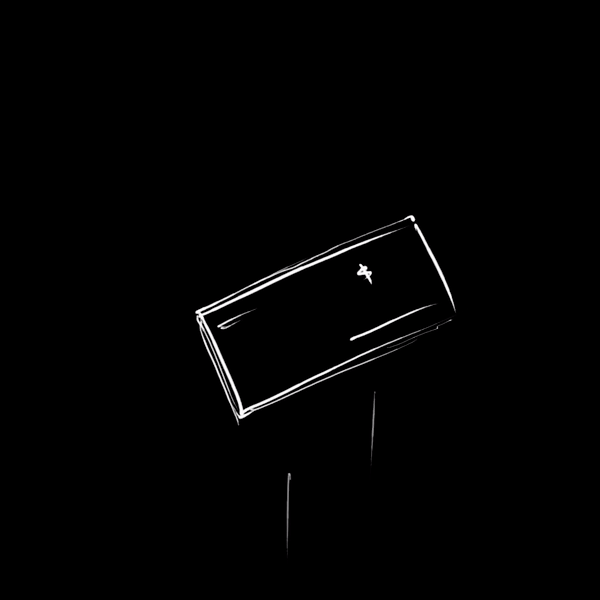 Lastly, I'm happy that I've been able to integrate visual storytelling into services I offer my clients. We did a lot of product strategy storyboarding at Twitter and it's a practice I've continued. It's helpful to contextualize proposed solutions in this way before diving into wireframes, flows, or prototypes. It complements research and guides priorities. We solve problems for real people, who are messy, emotional, and complex; it can be difficult to remember this in siloed processes and documentation. I've seen roadmaps and PRDs revised more than once because of the clarity that resulted from early narrative-based framing. And it pays the bills! Win win.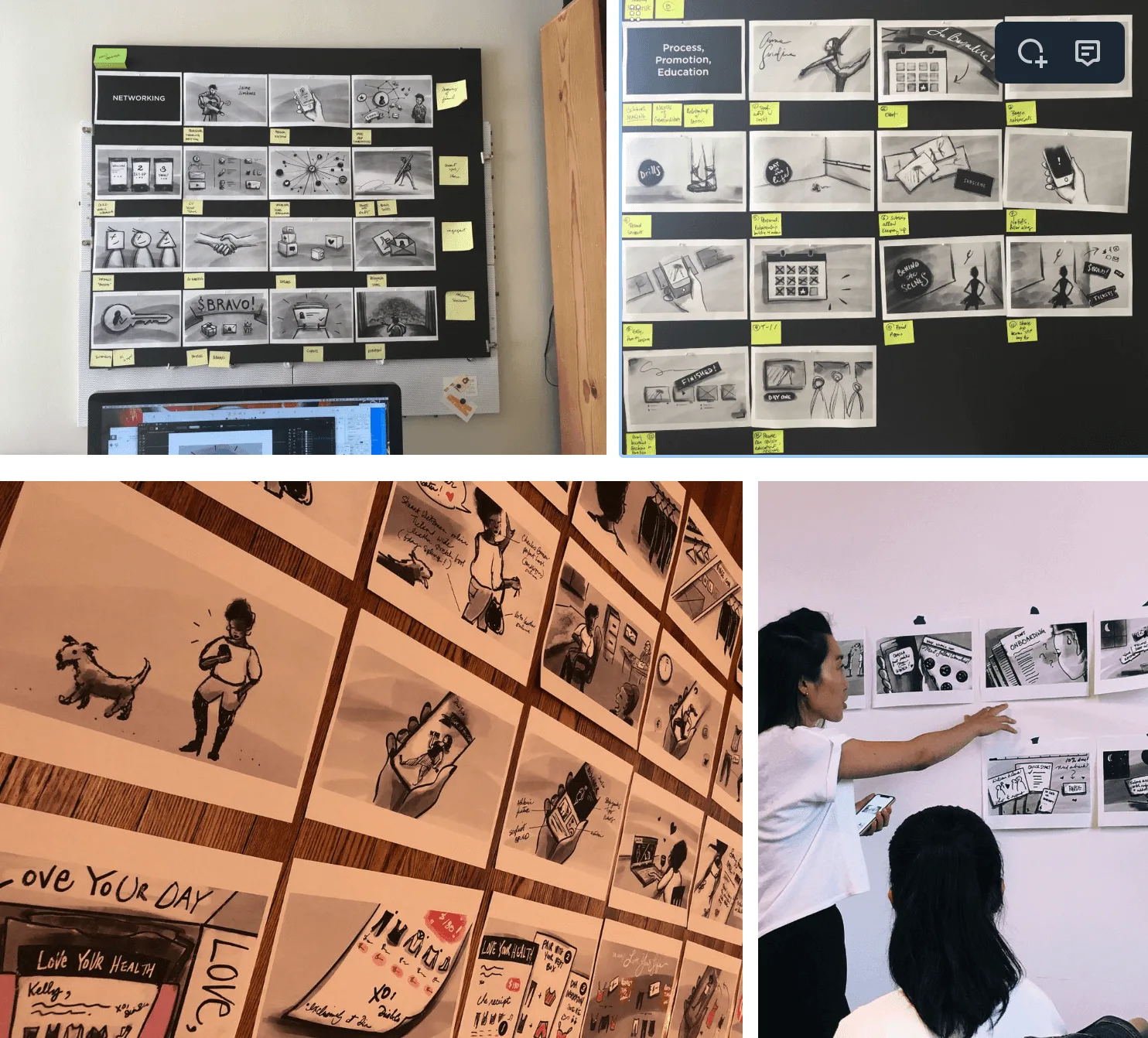 What design challenges do you face at your company?
There are times when I'm so busy, or just in a groove, that I don't leave the house for days. That can be isolating, even for someone like me who loves holing up by herself.
Working remotely comes with challenges too, obviously. Video conferencing glitches, difficulty reading the room, having to be vigilant about visibility. Insert a timezone offset into the mix and that multiplies the burden. It's taught me a lot though and my remote clients and I developed creative workarounds for remote collaboration. It's been a shared journey.
What music do you listen to whilst designing?
Any advice for ambitious designers?
I believe one should try to…
Not be an asshole :) Relationships are everything.
Not get hung up on titles for the sake of titles. Pursuing "senior" this or "senior" that when you're, I don't know, a few years into a profession probably does a disservice to everyone, most of all yourself.
Listen rather than pontificate. Humility is underrated.
Chase curiosity outside the bounds of one's main passion or job. Explore contrasts. Be in weird situations, eat crazy things, take leaps of faith. The more one sees and tastes, the more one can see and taste. It helps cultivate a depth of palate and enriches vocabulary, whether it be for designing a system or painting a watercolor.
Anything you want to promote or plug?
Check out my "How to get started with hand-drawn animation" series:
How to get started with hand-drawn animation Part I
Part II [uxdesign.cc]
Part III [uxdesign.cc]
Oodles of fun!
I'm @colbay pretty much everywhere. Follow me on instagram.com/colbay: posts for visual art; stories for NYC goings-on, food and books, behind-the-scenes.
And sign up for your quarterly-to-semi-annual dose of Vitamin C!, my newsletter on life, work, personal projects, previews, quirky ephemera.