What led you into design?
I've always been drawn to things that are streamlined and uncluttered, in particular the way in which something seemingly complicated can be distilled to its essence, visually communicating a clear message. I came to see that design plays a huge part in providing such clarity, so I decided to study Communication Design at RMIT University.
Whilst studying, I met Sigiriya Brown, my friend and business partner. We had the opportunity to work on real briefs with real clients together as part of the university's Honours course, which ran as an in-house design studio. It's been 12 years and Giri and I are still working together as Both. I'm lucky to work alongside someone who balances me, both creatively and personally.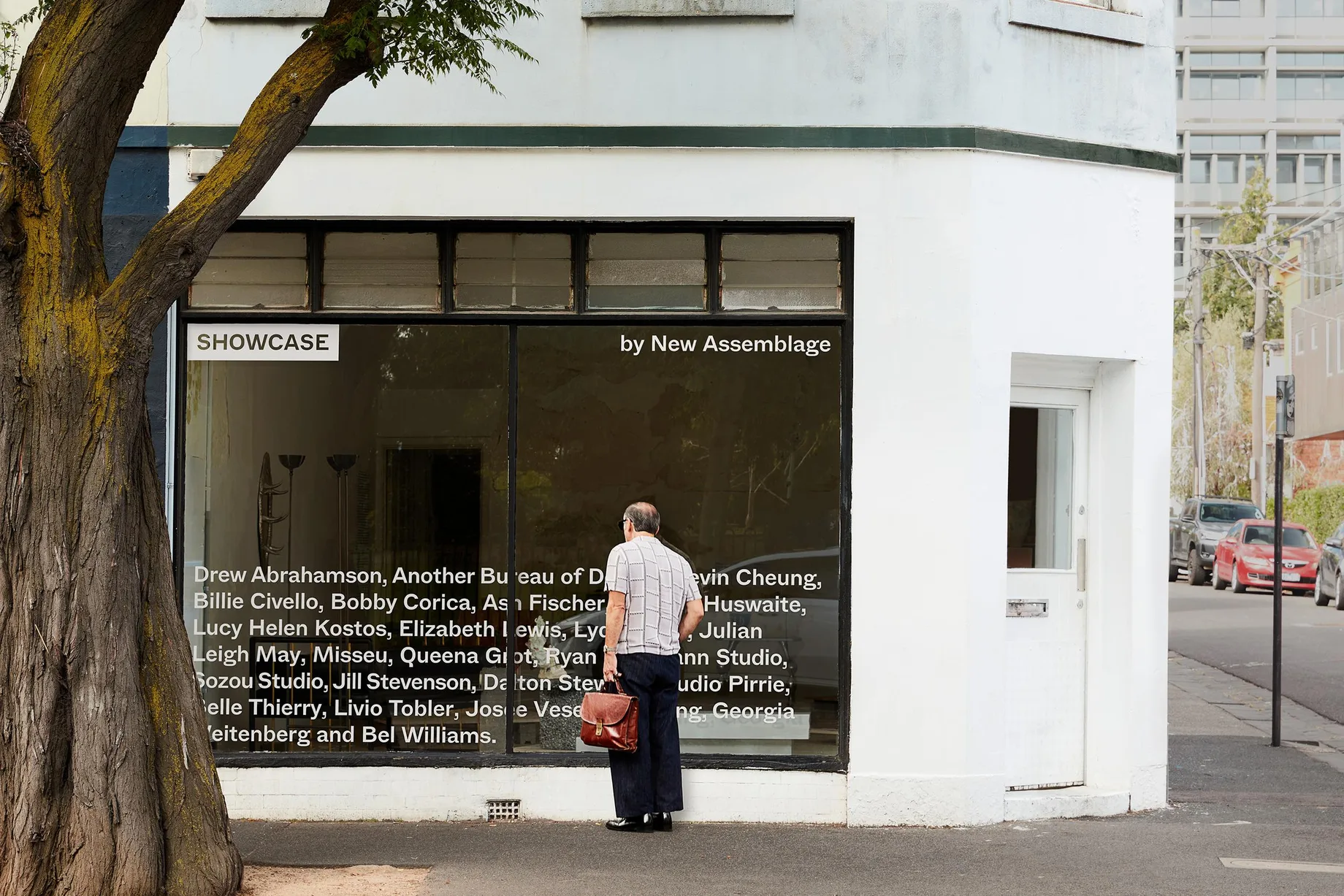 Showcase, completed 2022. Photography by Shelley Horan.
What does a typical day look like?
Intentionally keeping Both small means we are intimately involved in every aspect of the projects we take on; from conceptual development to print production, so no two days are alike.
The structure of my day depends on what stage the various projects we are working on are at; sometimes we will spend most of the day working on a concept for a visual identity, other days are spent making finished artwork files, and some days are totally absorbed by meetings and emailing.
What's your workstation setup?
Where do you go to get inspired?
I try to regularly remove myself from the computer, as I find going for a walk or having a look through some design books can inspire an unconscious burst of creativity. Unfortunately, it's not always possible to spend as much time seeking inspiration as I would like, as the reality of running a small studio keeps us on our toes!
We try to ensure an interesting balance of different clients and scopes within the projects we take on at any one time, as this keeps things more dynamic and helps with inspiration. At the moment, we are working with a museum on the identity for an upcoming exhibition as well as creating identities for a new homewares business, two architectural practices, a photographer, a construction company, an interior designer, and a furniture designer.
Whilst we initially approach each project similarly and follow a consistent design process, this variety in the type and sector of our projects results in vastly different outcomes and deliverables, which we really enjoy.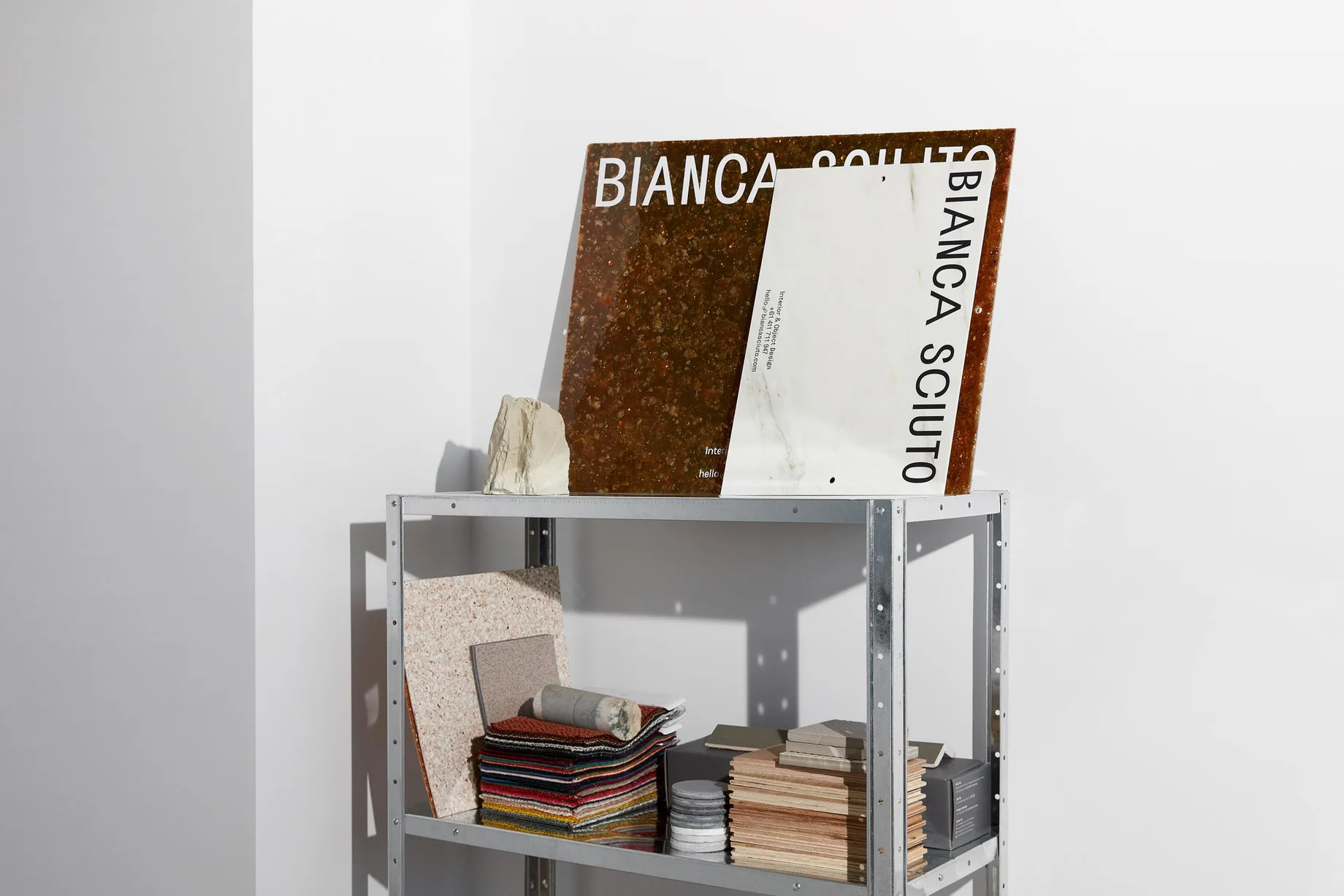 Bianca Sciuto, completed 2020. Photography by Shelley Horan.
What product have you recently seen that made you think this is great design?
Any products designed by Ronan & Erwan Bouroullec. Their Osso chair for Mattiazzi and Serif TV for Samsung are particular favourites. Despite the hard materials both products are made from, there's something soft and subtle about them. Our studio desks, the Copenhague desks for Hay, were also designed by the Bouroullec brothers.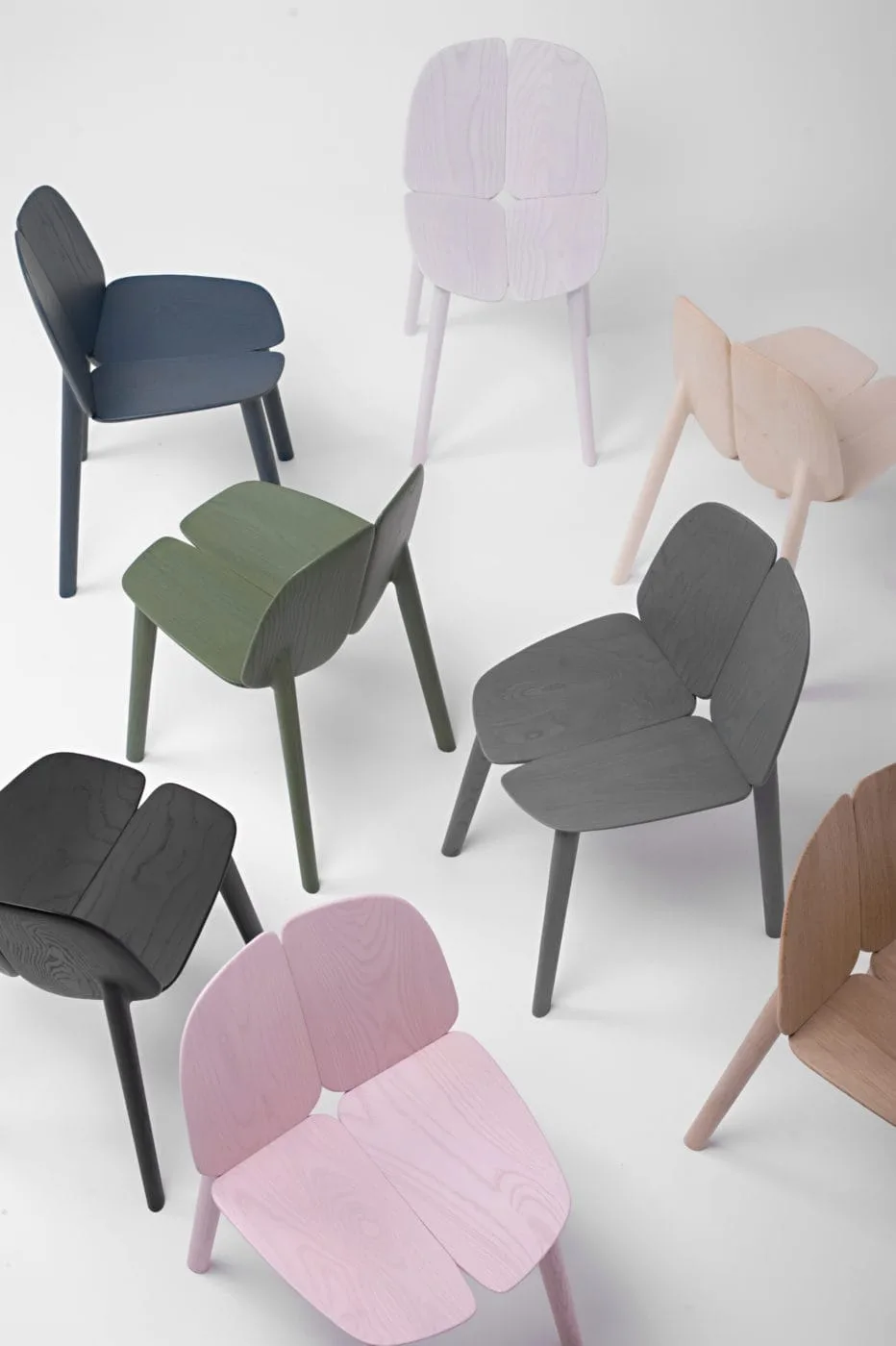 What pieces of work are you most proud of?
I'm most proud of the work Giri and I completed for ceramicist Lucy Tolan and limestone sculptor Lucas Wearne of Neighbourhood Studio. Both projects were really rewarding to work on, with clients who were trusting and open to the direction we proposed they take the visual identities of their practices in. I'm grateful to have had the opportunity to collaborate with these artists whose work I admire.
Lucy Tolan, completed 2020, and Neighbourhood Studio, completed 2021. Photography by Shelley Horan.
What design challenges do you face at your company?
Being a designer is all-consuming, which can be both a positive and a negative. We care so much about the work that we do that it's impossible to switch off, which can be a challenge as we try to lead "balanced" lives! The other side of this is that it's really rewarding to get to know our clients so well and be a part of their successes, and we really do enjoy the work we do.
What music do you listen to whilst designing?
Any advice for ambitious designers?
I recently started lecturing at the same university I studied at and encourage my students to always conduct genuine research as part of the design process.
Long-lasting design needs a solid foundation based on research, resulting in careful positioning and a thoughtful concept to outlast trends and communicate effectively. I also discourage my students from leaning too heavily on reference platforms like Pinterest, to stay inquisitive and to think more laterally.
Anything you want to promote or plug?
You can follow Both on Instagram (@both.studio) to see more of what we are working on at the moment, or visit our website.