What led you into design?
My dad always had a computer in the house that he didn't mind us tinkering with. The first computer was an Intel 486 running Windows 3.1, and I would spend countless hours playing with After Dark screensavers and The Simpsons pack they released on 3.5" floppy or CD-ROM. I tried recreating some of these visuals in Microsoft paint before discovering Photoshop and Image Ready. On my thirteenth birthday, my dad bought my first computer.

Music was my gateway to design. Being obsessed with bands and playing in one, I stumbled onto Myspace and started designing and customizing Myspace pages. This led to apparel design, particularly for the music industry. I then discovered Flash & ActionScript and was inspired by the work from studios back then like 2Advanced and the North Kingdom, the rest is history.
What does a typical day look like?
I try to keep my days as meeting-free as possible. I only attend meetings where I'm able to add value or the group is small enough where everyone can participate. I'm pretty routine based but still, allow myself enough space to be flexible. A day could look like this:
8-9 am — Wake up, shower and have a cup of coffee. Answer urgent items, whether it's emails or messages, etc. Check what's happening on Twitter.
10 am — Catch up on Slack and what teams are working on locally and in the US while I was sleeping. I then plan my top three tasks for the day and get to work.
Noon — Break for lunch (usually 30 min).
1 pm — For the next few hours I put my head down and work on various Product/UI/UX tasks, etc. I generally collaborate mostly with engineering rather than other designers. Being close to the code and implementation is important to get things right.

4 pm — I usually review design work from other teammates and different areas of the product and provide feedback where possible.
5 pm — Snack break and last push on current tasks. On alternate days, I attend a few potential design team syncs.
6-8 pm I break for supper and spend time with my family. We usually catch up on the day's happenings, watch a show together and take a 30-min walk with our doggo.
9 pm — I usually start working on freelance/collaborations or personal projects – usually other design disciplines like 3D, etc.
Midnight — I will hit the lights and go to sleep.
What's your workstation setup?
I have two main setups. Firstly, an iMac that I use daily with Bose QuietComfort 35 II's. MacBook Pro & iPad for flexibility and sketching concepts. My second setup is a PC for 3D and other related tasks. I'm pretty fortunate to work in a calm space with great views.
For screen setups, I generally have the same wallpaper on all my devices and run dark mode on mobile permanently, but light modes on everything else.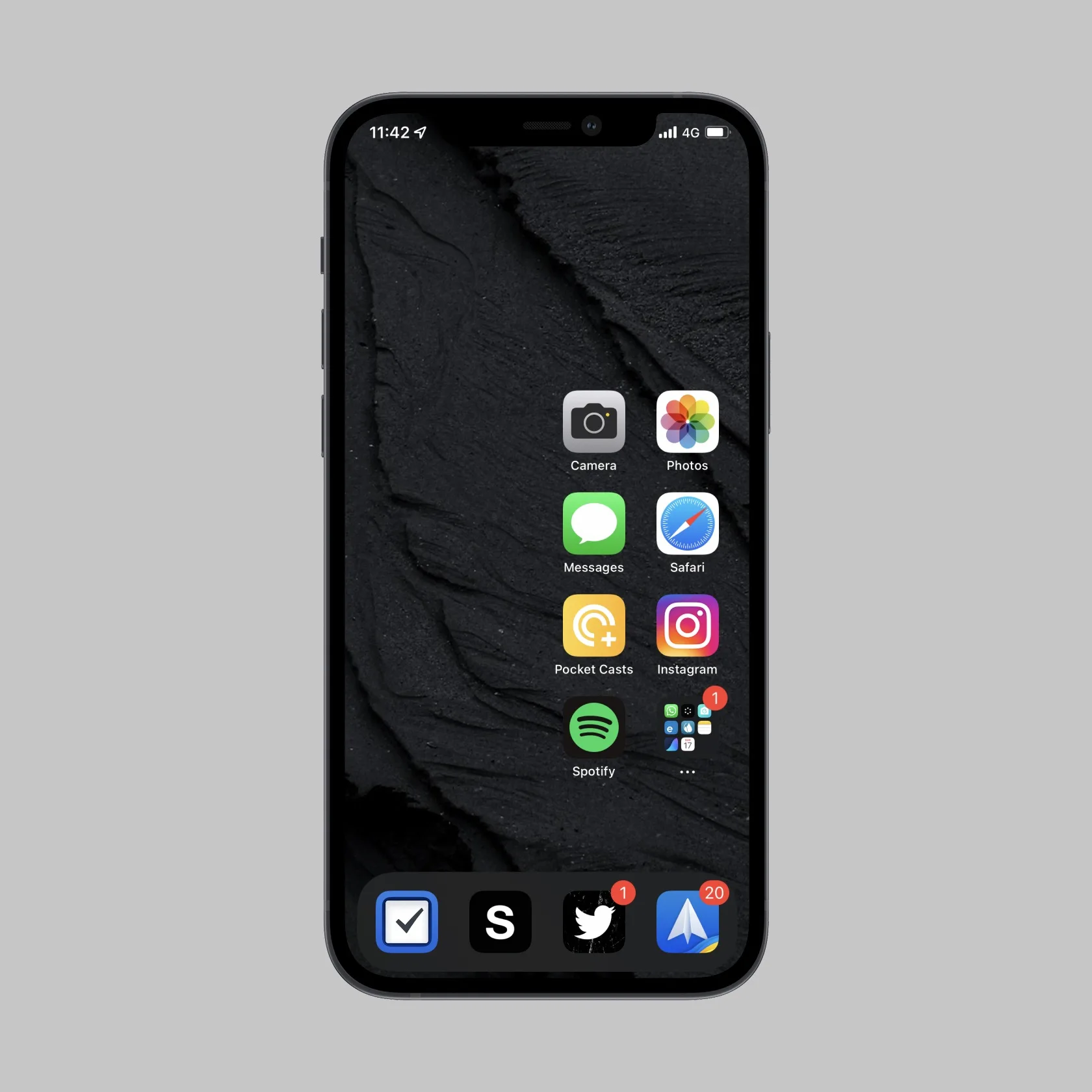 Where do you go to get inspired?
A big source of inspiration is interior and industrial design. I love architecture that has a modern aesthetic where every detail is considered. I enjoy the YouTube channels, The Local Project and Never Too Small. For digital inspiration, it's a lot of the usual suspects like Twitter, Instagram, and Pinterest for 3D interiors & surreal scenes.

A few curated resources I visit daily are savee.it , searchsystem.co and cosmos.so

Lastly, I aggregate a lot of inspiration as RSS feeds using Reeder. It's a great way to filter out the noise and subscribe to sources you care about and visit regularly.
What product have you recently seen that made you think this is great design?
The Opal C1 4K Webcam. I don't own one, but from a physical product perspective, this is minimal beauty that pays homage to the design language Dieter Rams made so iconic. The camera has a timeless quality that most products strive to replicate.
What pieces of work are you most proud of?
I've been fortunate enough to work on a lot of different projects. However, I've spent the past 5 years building GoDaddy Studio (Initially Over acquired by GoDaddy) from a small startup being the only designer to a full team and scaling the product across mobile and web.
What design challenges do you face at your company?
Quality and consistency across teams while building a cohesive mobile ecosystem that adds value throughout our customer's journey.
What music do you listen to whilst designing?
Any advice for ambitious designers?
Practice and obsess over the details. Keep learning new things and making progress, no matter how big or small. Be cognizant of your time and where you're spending it. Find a mentor and don't fall into the rhythms of what others are doing.
Most importantly, be humble.
Anything you want to promote or plug?
If you want to reach out, I'm on Twitter or you can check out my work and 3d visuals