What led you into design?
Growing up, I was always interested in creating. I loved drawing cartoons, making trading cards, and coming up with video game ideas. My interest in programming began in the mid-90s when my best friend got his first computer. We spent countless hours building our own games in QBasic and Visual Basic. Soon after, the Internet became the Next Big Thing. Using Geocities as a platform, we formed our very own web design company offering poorly designed websites.
I decided to major in Graphic Design in college. I really enjoyed learning about different aspects of design: general principles, printing process, and the various applications. After graduating, my interest turned more towards web design and front-end development.
What does a typical day look like?
Even though I work remotely, I tend to stick to a somewhat structured routine. I have three kids, so I'm up by 6:30am to help with breakfast and to get them ready for school. After they get on the bus, I spend an hour or so with my wife. This is our time to catch up without interruption.
I'm usually at my desk by 9am. I sort through emails first to make sure there's nothing time sensitive, do some quick project management, and check in with Github, Trello, and Slack. I'm much more creative in the morning so I try to set aside this time for designing or thought-intensive tasks. I typically reserve the afternoons for meetings, project management, and coding, wrapping up the day usually around 5:00pm.
At some point in the evening, I do a quick check in with work emails just to make sure there is nothing pressing. Otherwise, my evenings are usually spent relaxing with my family or helping out with the kids various activities: coaching my son's robotics team or driving my girls to dance and band practices.
What's your setup?
I have a small office in our home. I use a 13" MacBook Pro (2012) with a 27" Apple Display. Occasionally I'll unplug to get a change of scenery, but I'm very comfortable in my office and love my setup.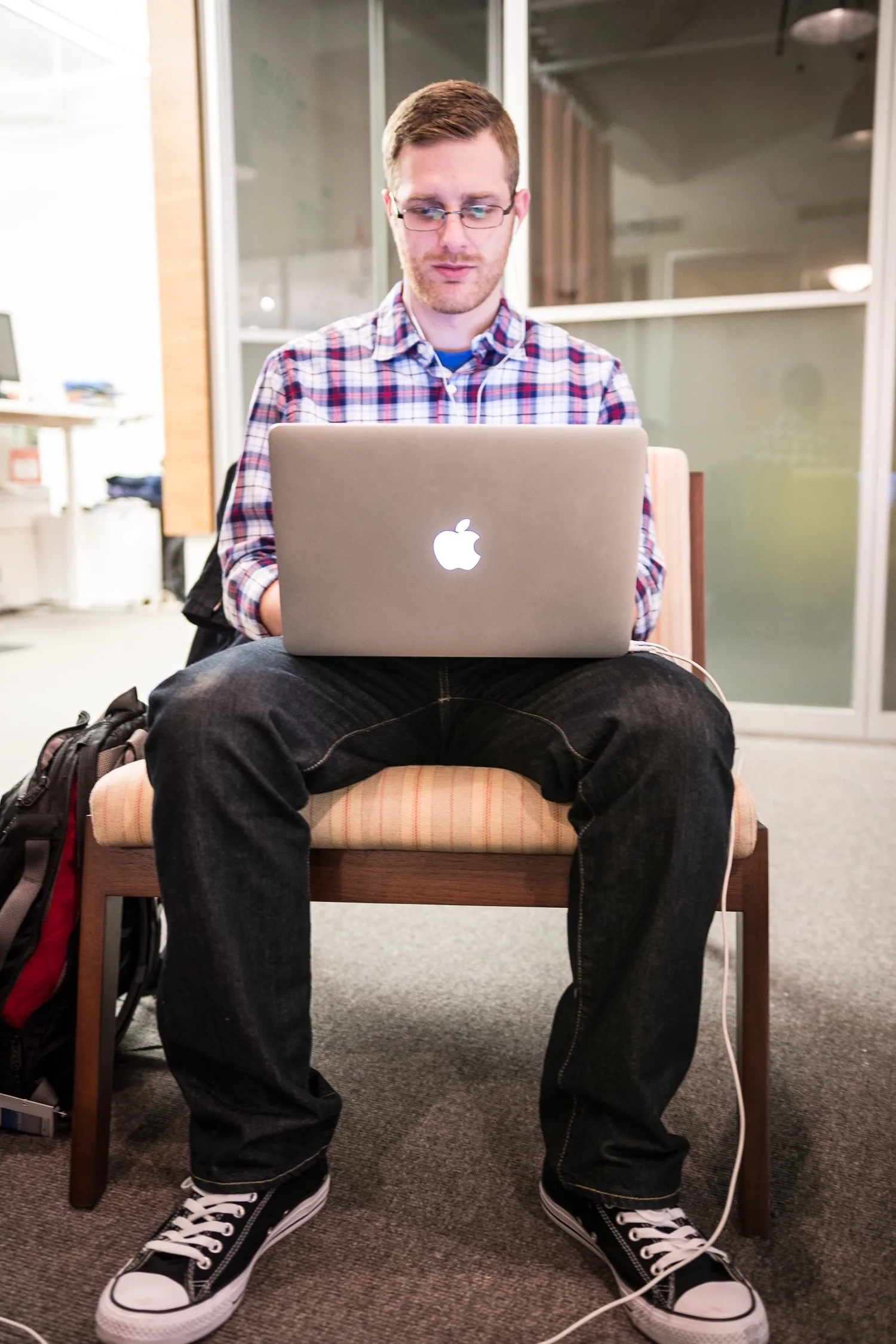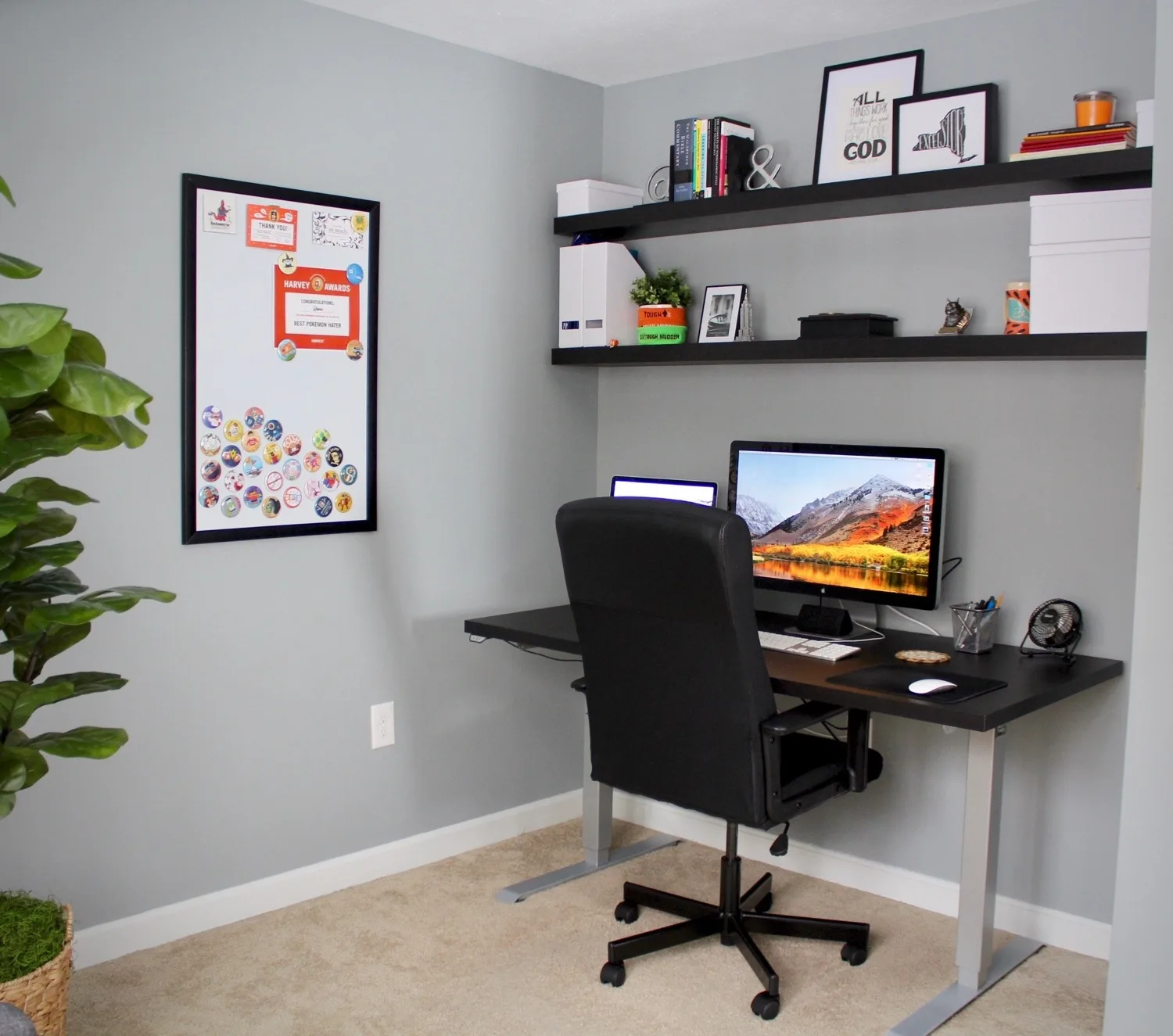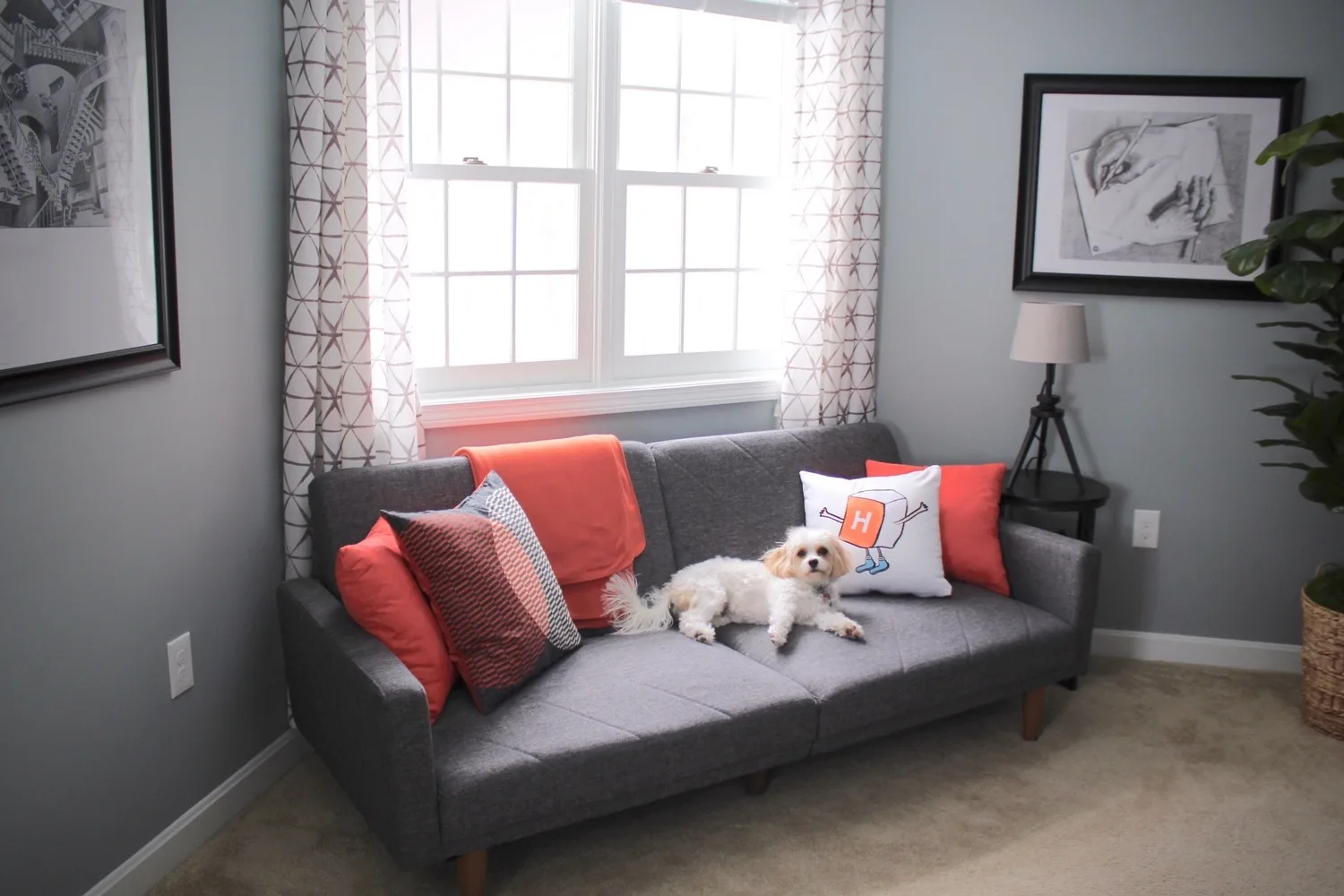 I honestly don't use my dock very much. I primarily use Alfred for app switching.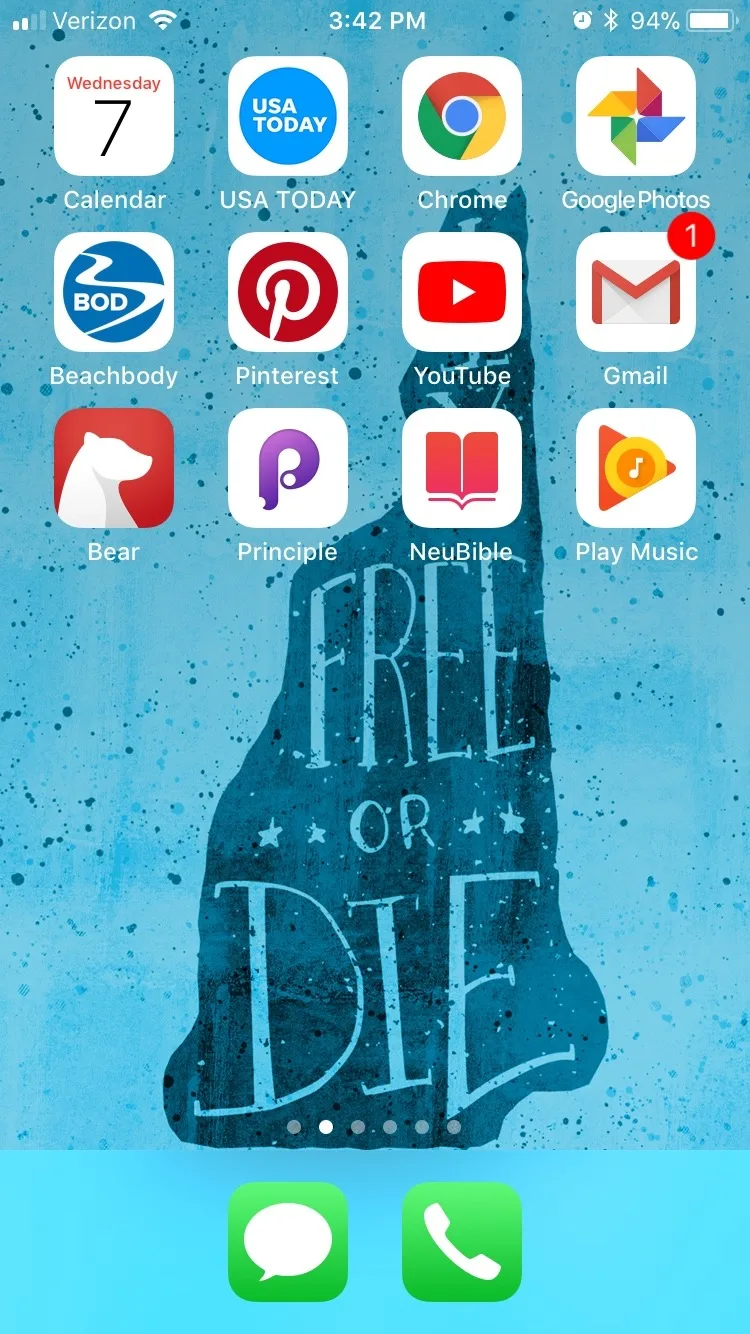 Where do you go to get inspired?
When I'm working on user interfaces, I tend to use Dribbble for inspiration. However, I try not to spend too much time there. I also reference a lot of other popular sites and web apps when thinking about design execution and common design patterns.
I also do hand lettering for fun. I draw inspiration from a lot of sources on these projects such as my faith, family, and personal journey through life. As far as ideas for execution, I usually check out Pinterest.
Regardless of what I'm working on, if I start feeling stuck, I'll go for a walk or drum along with some tunes for a little bit just to clear my head.
What product have you recently seen that made you think this is great design?
I'll always be a sucker for Nintendo! Right now my kids and I are really digging the Switch. I think having a video game console that connects to a TV and is a mobile device really captures the future of gaming. Aside from that, I think Nintendo has always tried to push the boundaries, and try out unique ideas, such as the new Labo kits.
What pieces of work are you most proud of?
Product designers at Harvest rarely work in a vacuum. We're constantly iterating with other designers, developers, and product managers. I often pair with my coworkers to help stimulate fresh ideas. It's very much a team effort.
The Project Analysis view was one of my first major projects at Harvest. This was almost two years in the making due to a lot of customer research, design iterations, technical considerations, and beta releases. Over time it has evolved, and other designers have improved upon it, but I'm proud to have done the initial design work.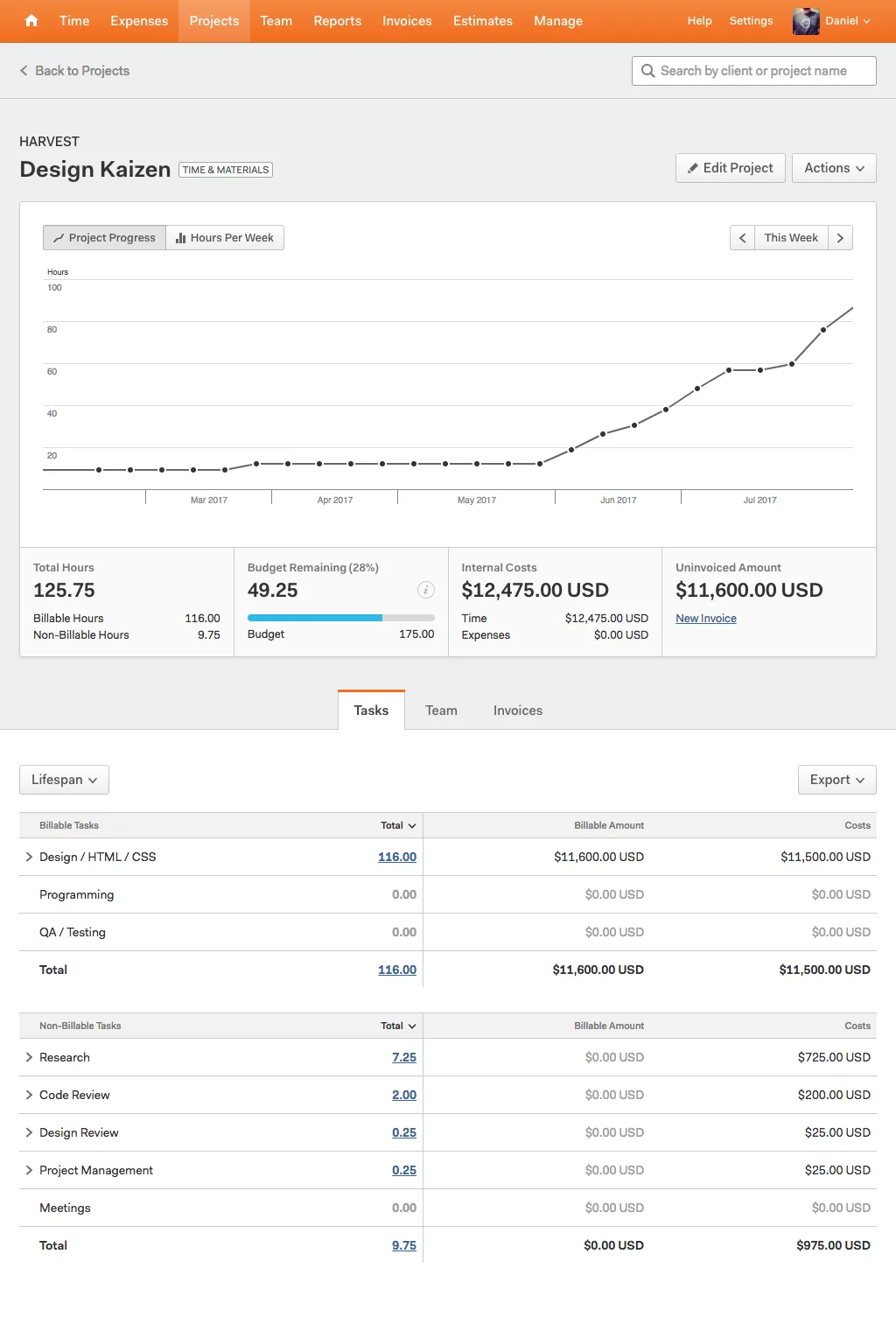 I'm also proud of a Hacksgiving project a small group of us did a couple years ago. We made a HTML5 video game in three days! It was very hectic, but it was a lot of fun, and we learned a lot.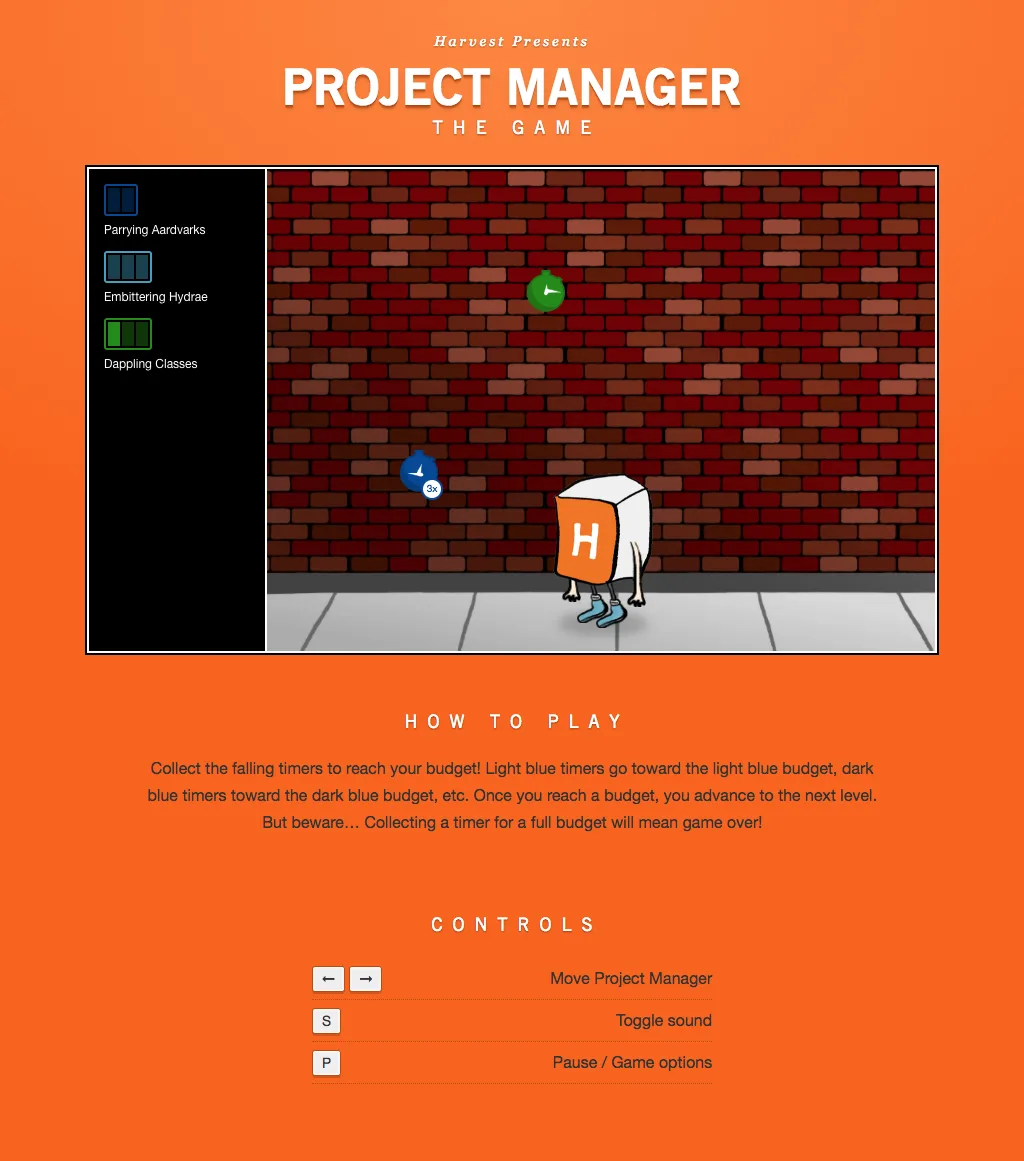 For personal work, I have an ongoing project where I've been hand lettering all of the US state mottos. It has been on again, off again for a couple of years, and have 11 done… so at this rate, I probably won't finish until 2025!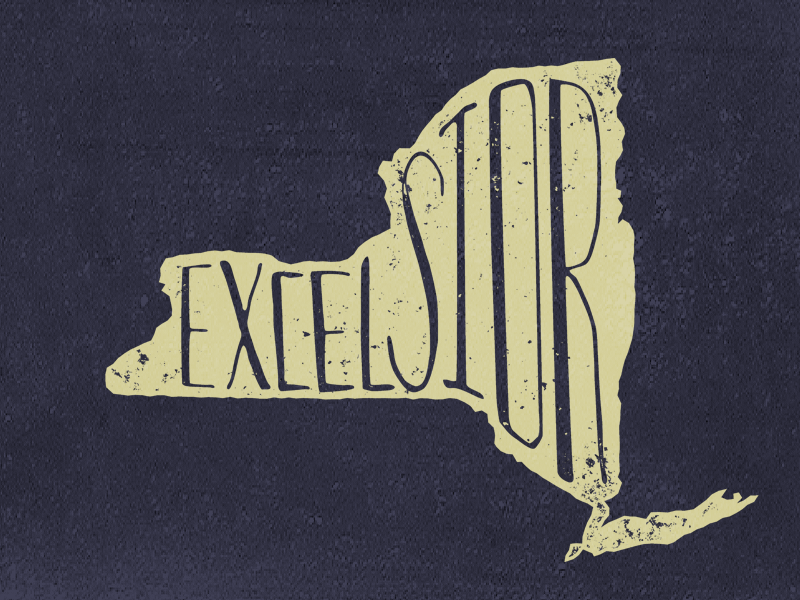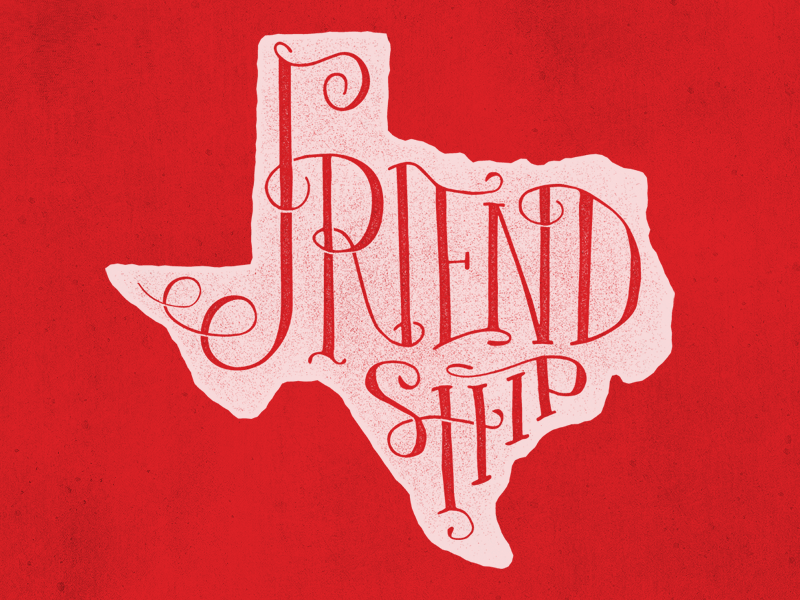 What design challenges do you face at your company?
There are a couple of major challenges that come to mind. The first is that our customers are very diverse in every way you can imagine:
They're located all over the world.
Some folks use Harvest by themselves while some use Harvest within a large team.
Some are tech savvy, while others are not.
Keeping these personas in the back of my mind when designing is really important. It really pushes me to keep interfaces super simple, and easy to use.
The second challenge is that Harvest has been around for over 10 years which is pretty old for a web app. Technology changes over time - usually for the better! Sometimes we've had to refactor or modernize some code before we could build a new feature. This isn't a bad thing because it keeps Harvest fresh and up to date with common practices, but can sometimes delay building new features. I'm really lucky to be part of a team that takes pride in the code we write. We enjoy paying off technical debt and work hard to stay on top of code refactoring.
What music do you listen to whilst designing?
Any advice for ambitious designers?
Making a design attractive is important, but don't forget to make it intuitive and easy-to-use. If it's too complicated to figure out, then it won't matter how good it looks. Make sure you take your audience into consideration.
Building prototypes can bring your designs to the next level. They can help you detect blind spots and help flush out detailed interactions. A prototype can also help bridge the gap between what's in your mind and what's in your mockup. In my experience, showing a prototype to a client or coworker can help clarify, and generate more excitement for your ideas.
Anything you want to promote or plug?
I occasionally post stuff on Twitter and Dribbble. Also, check out Harvest Careers. You never know - we might be looking for another Product Designer!