What led you into design?
My grandfather was a musician and my mother studied fashion illustration, so I think I was interested in the arts from a young age. I remember entering a competition in the newspaper to design a football jersey for my local team, and my design was published! From that moment on, I was hooked. I enrolled in all the arts courses available throughout my education and was then accepted into the Art & Design School in Tasmania.

I studied a year of graphic design, but swapped my major to electronic media as it focused more on digital design and animation, basically we got to use computers.

During my final years at University, I developed an interest in generative art and video installation. For my honours project, I created a film installation in Macromedia Flash. Random particles would float around a screen and when a user interacted with a particle, it would play a scene of a prerecorded film I'd made. The idea was that the user would create their own unique edit of the film's narrative based on their selection of a random floating particle.

15 years on, and this interest in creating randomness defines my style and workflow today.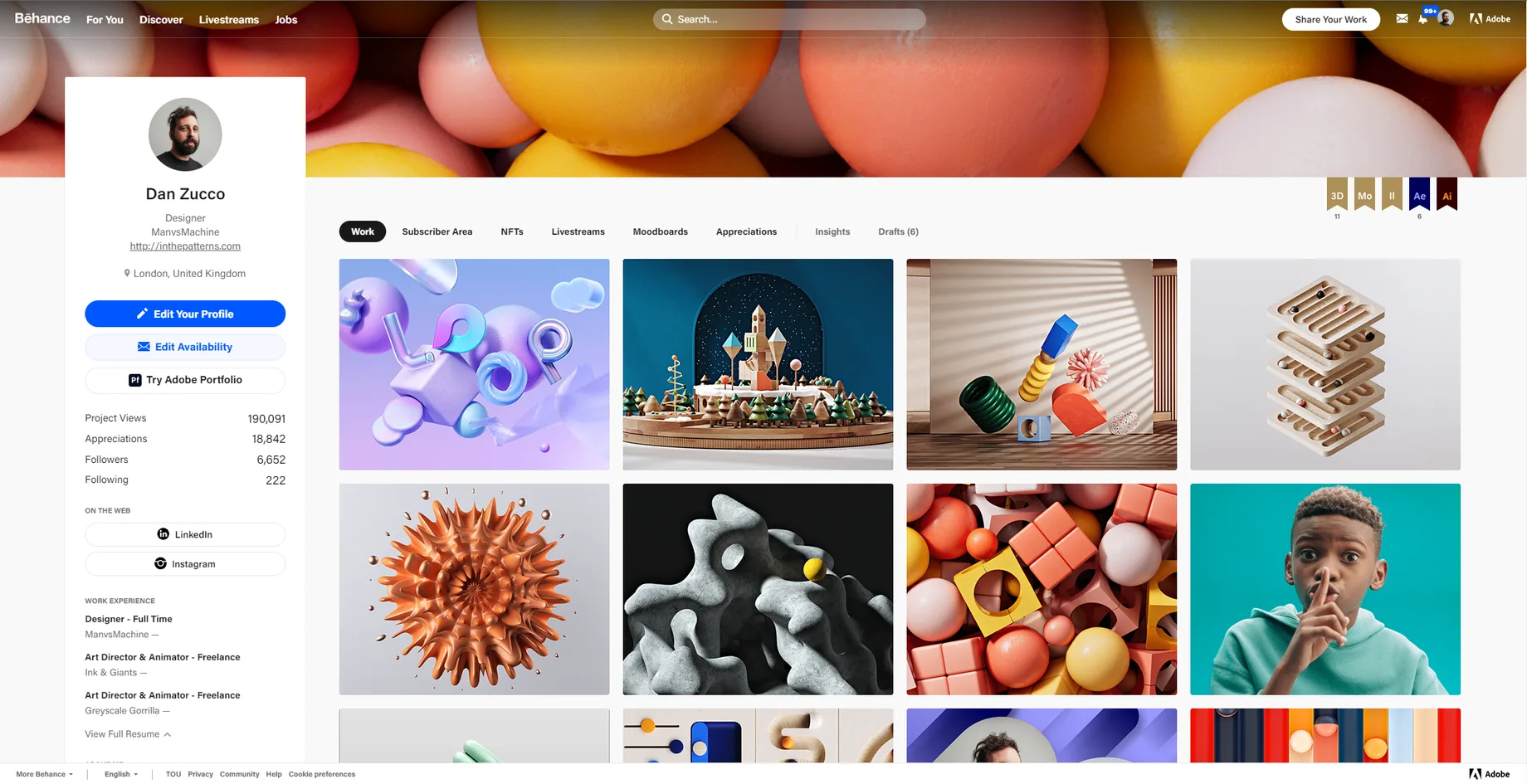 What does a typical day look like?
I generally spend the first 30 minutes of my morning planning the day. I make a list on my Remarkable tablet of all the things I want to achieve. I set an hour timer, put on some music, and then get stuck into work. I use a timer throughout the day to make sure I don't linger too long on anything. For client work, I generally need to produce a lot of concepts, style frames and animations in a day. So the timer keeps me on track.
I sit out the in the garden for lunch and spend early evenings in meetings reviewing the work I created for the day.
Depending on the day and if I have the energy I will spend the evening working on personal projects or collaborations, otherwise I spend it with my wife watching New Lives in the Wild or Grand Designs on the projector.
What's your workstation setup?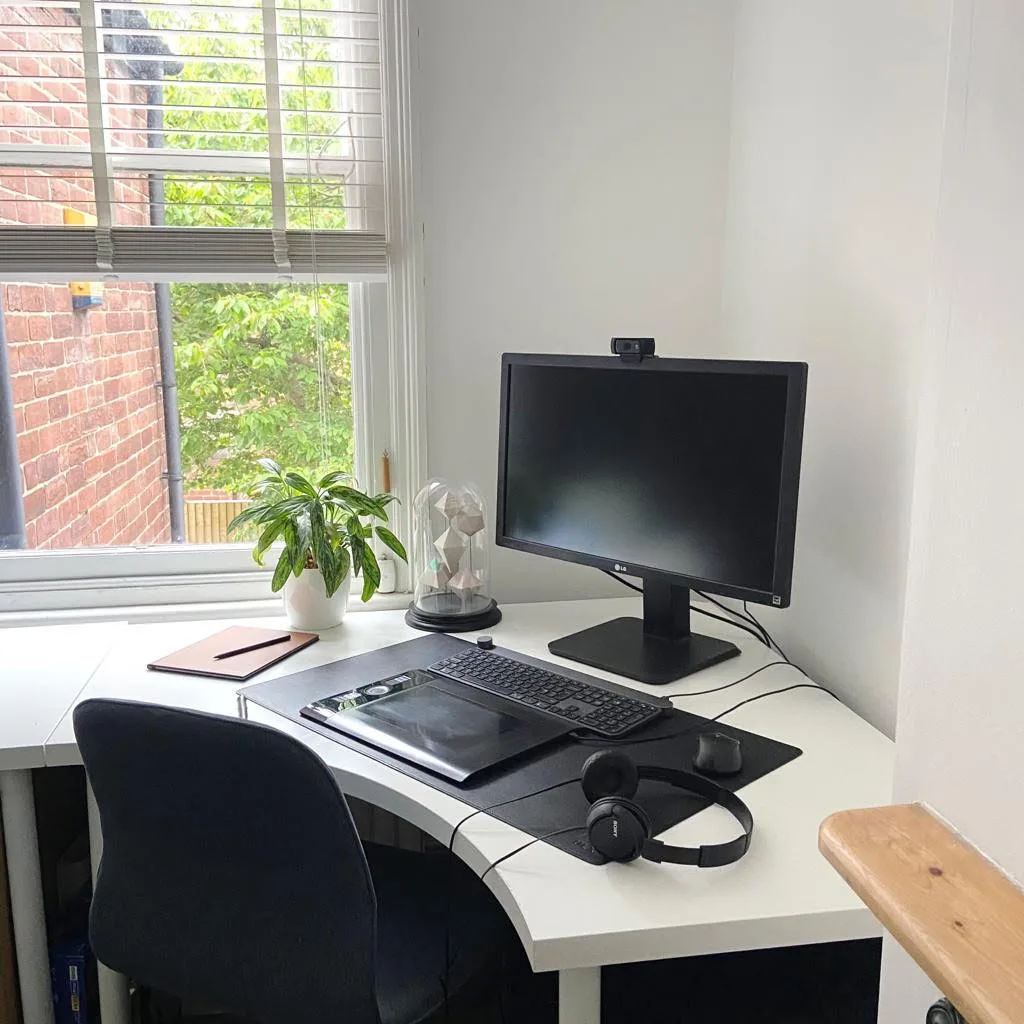 I have recently moved house, so my workstation setup is quite simple. I run a PC with 2x3090ti graphics cards, which allows me to work and render 3D quickly.
I also have a PC I just use for rendering with 2x 2080ti cards and a Razor blade 15" laptop with a GTX1080 for when I am away.
I use Adobe Creative Cloud, Cinema 4D & Redshift. I have also started to learn Houdini.
Where do you go to get inspired?
Outside! I spend most of my life in front of my computer. So being outside gives my mind a chance to wander and take in new information. I also love going to galleries. Before the pandemic and when I lived in London, I would go to a new gallery every weekend. Nowadays, it is more of a special occasion.
What product have you recently seen that made you think this is great design?
My family bought me an Ooni pizza oven for my birthday, and it's a beautiful piece of design. It cooks a pizza in 60 seconds!
I now spend my weekends perfecting dough recipes and topping combinations.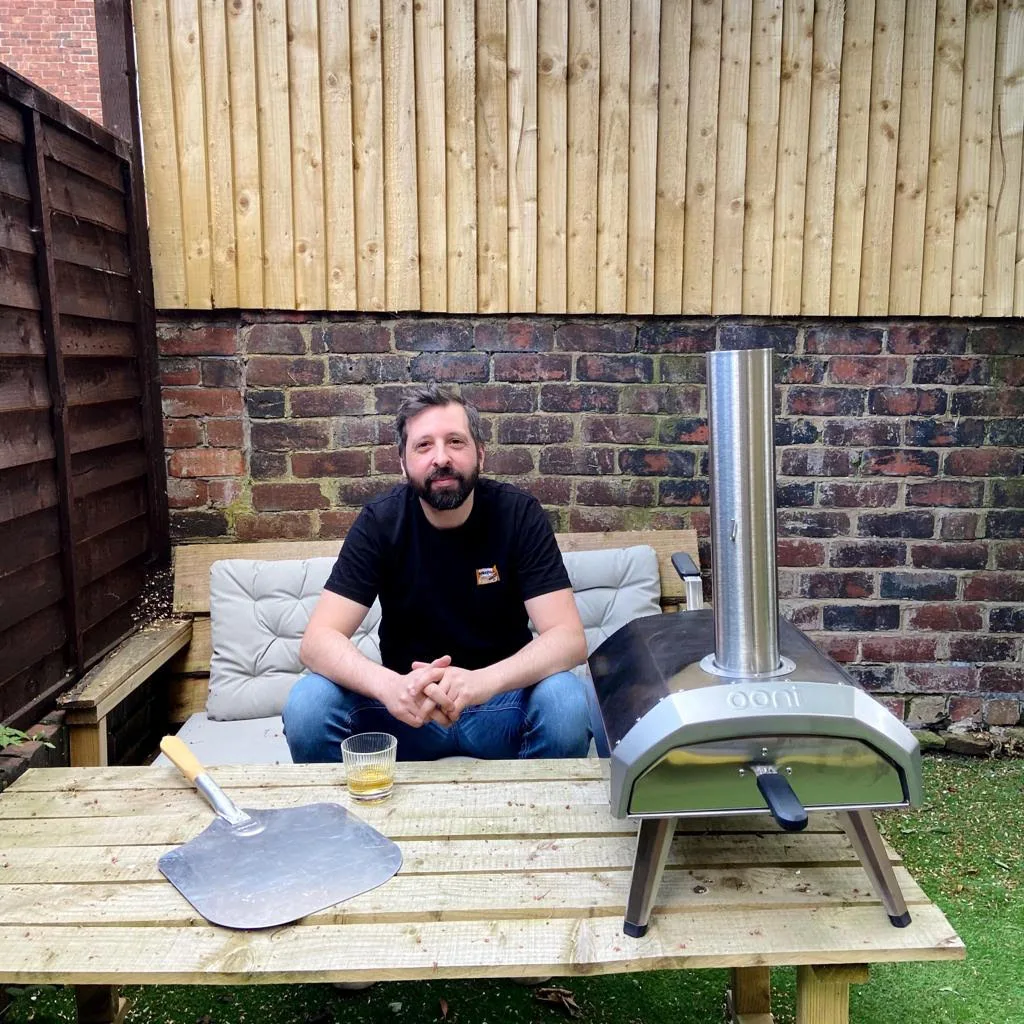 What pieces of work are you most proud of?
I really love the work I have created with Greyscalegorilla. They are a dream client, always wanting to make something unique, colourful and fun. My style has developed a lot from working with them.
I also really enjoy making personal work for my Instagram feed and NFTs. Some of my favourite works come from the little experiments and tests that I do each day.
I love building procedural systems in 3D that allow me to quickly iterate through thousands of combinations of colours, shapes, and animations.
What design challenges do you face at your company?
Developing unique and innovative approaches to design and animation.
What music do you listen to whilst designing?
Any advice for ambitious designers?
Don't wait for opportunities to come. Create them! Early in my career, I waited for things to happen, whereas I know now that the more you put out into the world, the more you get back.
Anything you want to promote or plug?
I recently launched the biggest series of work I have ever created on Gen.art.
Follow me on Instagram for updates.