What led you into design?
I never really thought of myself as a creative growing up. I could never draw perfectly, as stupid as it sounds I thought the only way people could be creative was through drawing perfect objects in art class, so anything outside that I was oblivious to. Throughout school my strongest subjects were Physics and Maths (yes, a nerd indeed), so I decided to study something that was a little different to what everyone else was looking at- Aerospace Engineering.
I found myself getting to the final year of college and realised I had a real creative buzz, But I didn't have a creative output through engineering that I could really channel. Then I found this big bad world of digital design. Design came into my life at just right time, and the rest is history.
Looking back now, I have always had a big thing for aesthetic and function. As a teenager, I would scrapbook ideas a lot, trace over images of runners and objects and constantly blog on tumblr.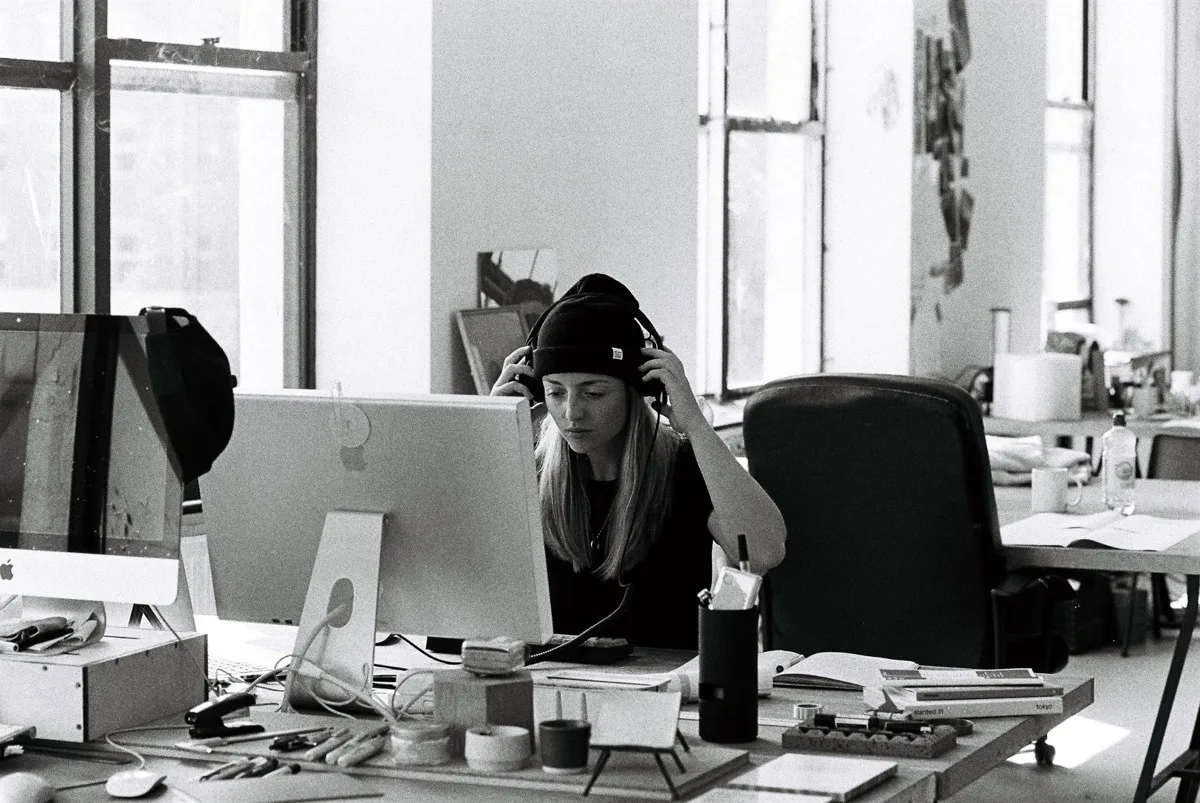 What does a typical day look like?
Some days I am up at 6 am others 8 am just depends on what lies ahead really and I am a firm believer in listening to the body and how much rest I need. Usually, I head to the studio with a short bicycle ride from my house along the canal and catch up on emails and slack channels. Sometimes I have meetings sometimes not, more times than not I'll get straight into the design tasks that I have laid out from the day before. I like to go for cycles around Dublin if I'm stuck on a particular subject, heading to either the National Art Gallery or my local coffee spot.
When lunchtime hits, I usually head to yoga or the gym. Smack bang in the middle of the day seems to be my most inefficient time to do work, not really sure why, so it seems that doing one of these two things helps. Endorphins are a wonderful thing.
Usually, I get back into some work and planning. Post work I usually have training for Gaelic Football or sometimes I work on some side project that I'm involved in and hangout out with my other half after a usually hectic day.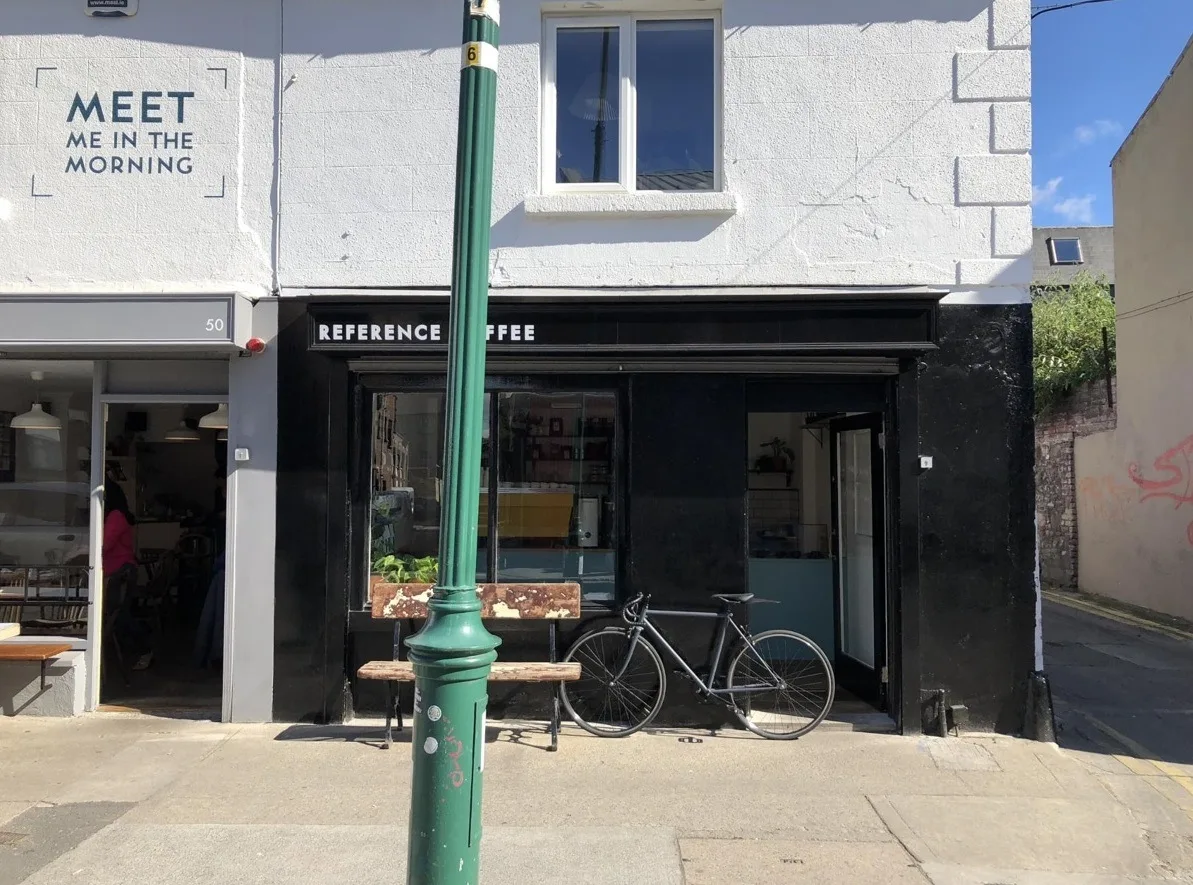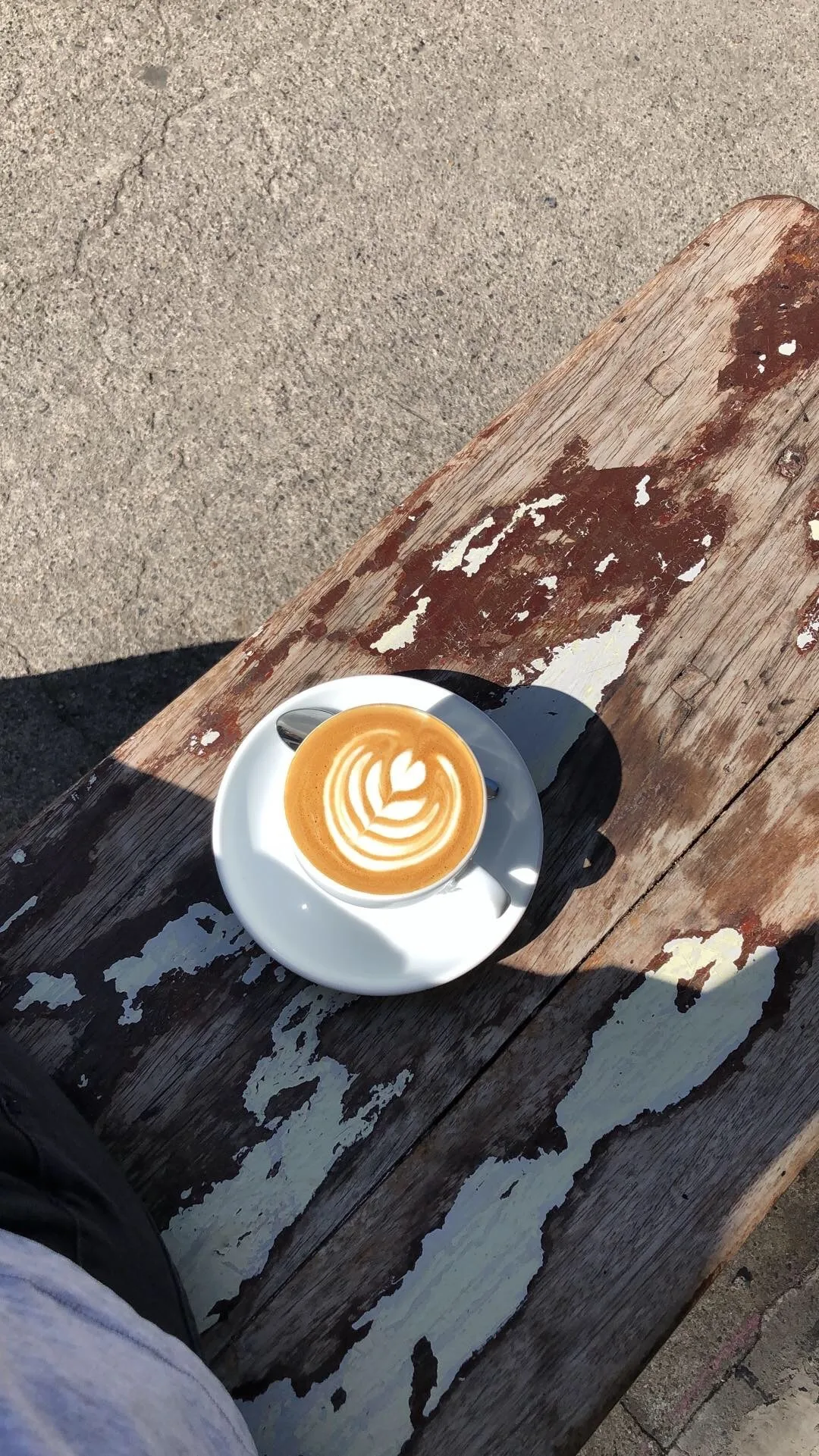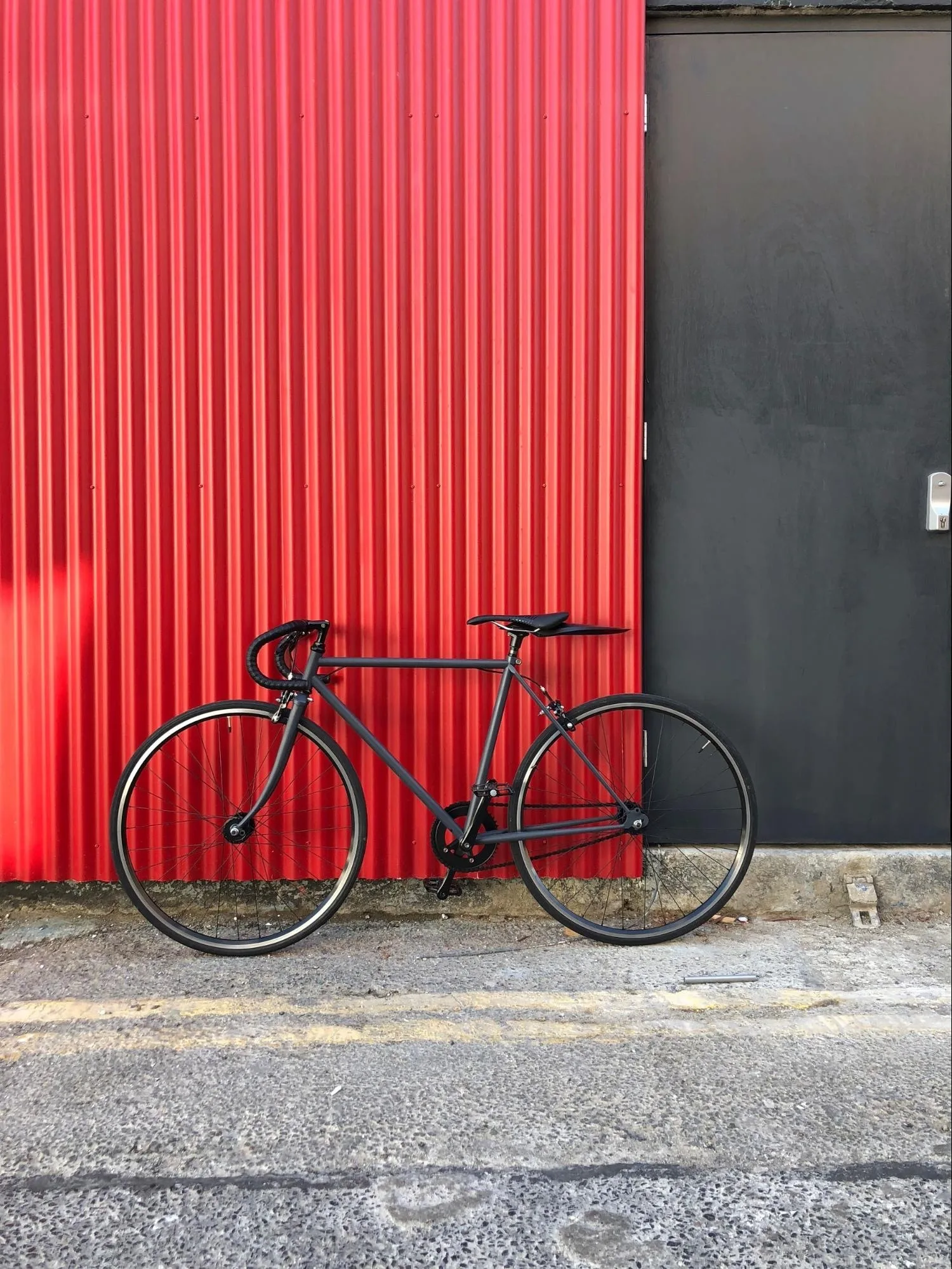 What's your setup?
My setup is nothing out of the ordinary, although I am just about to start a build on an old Mac G5.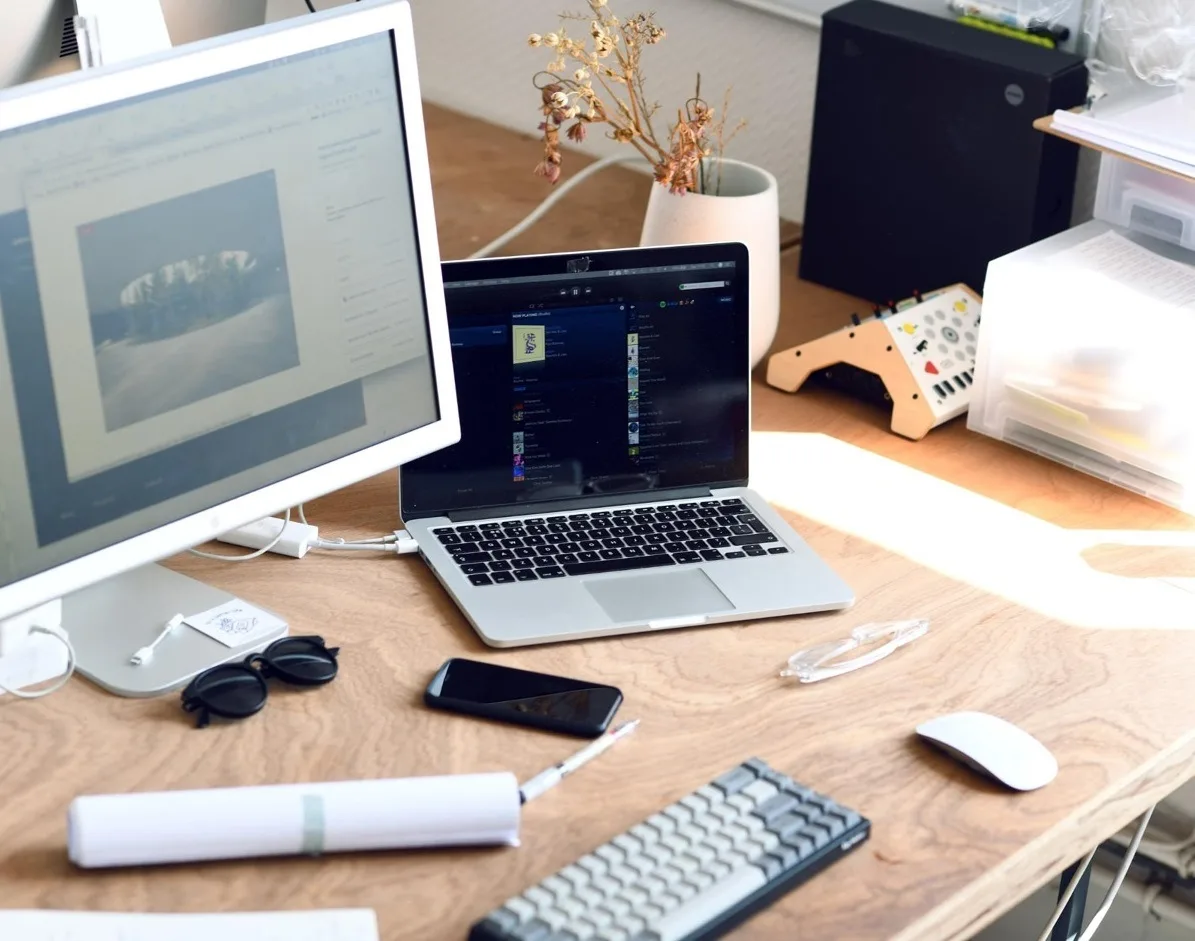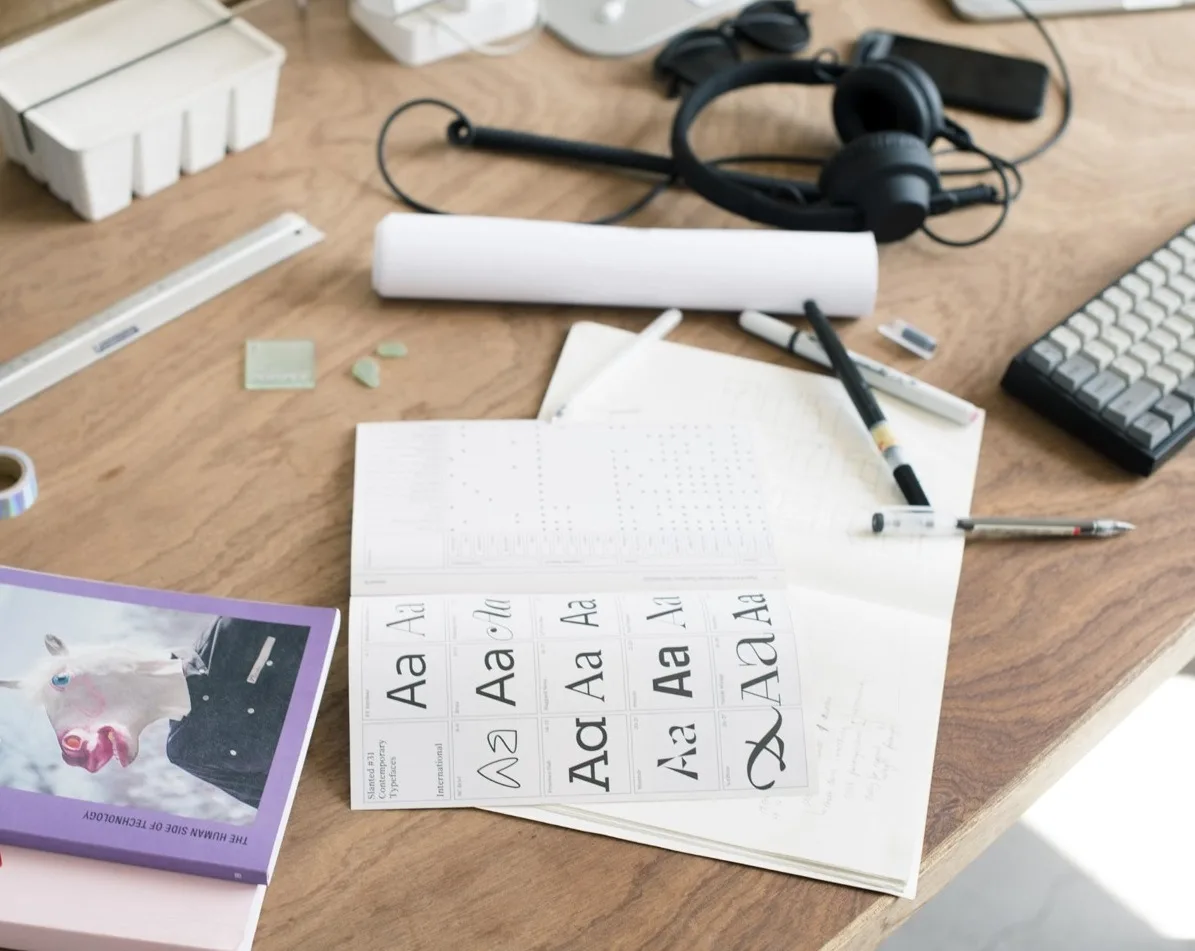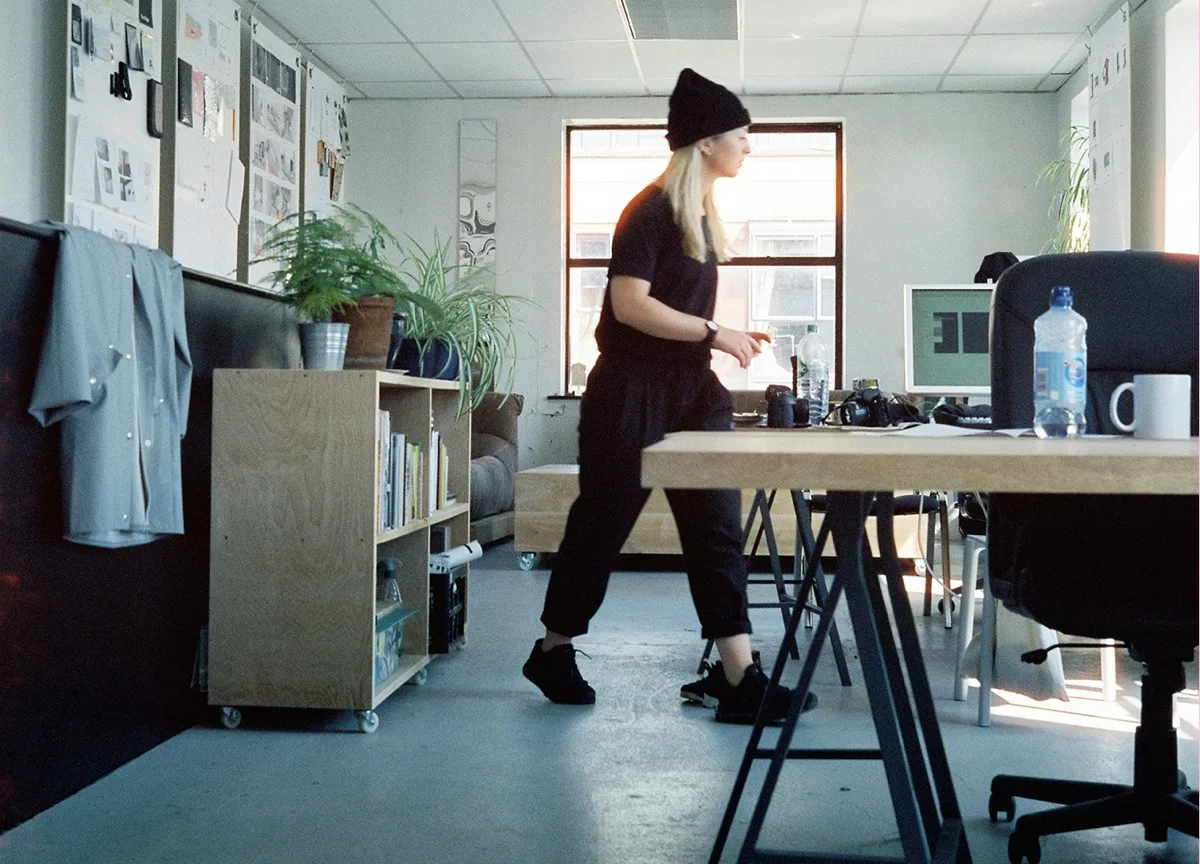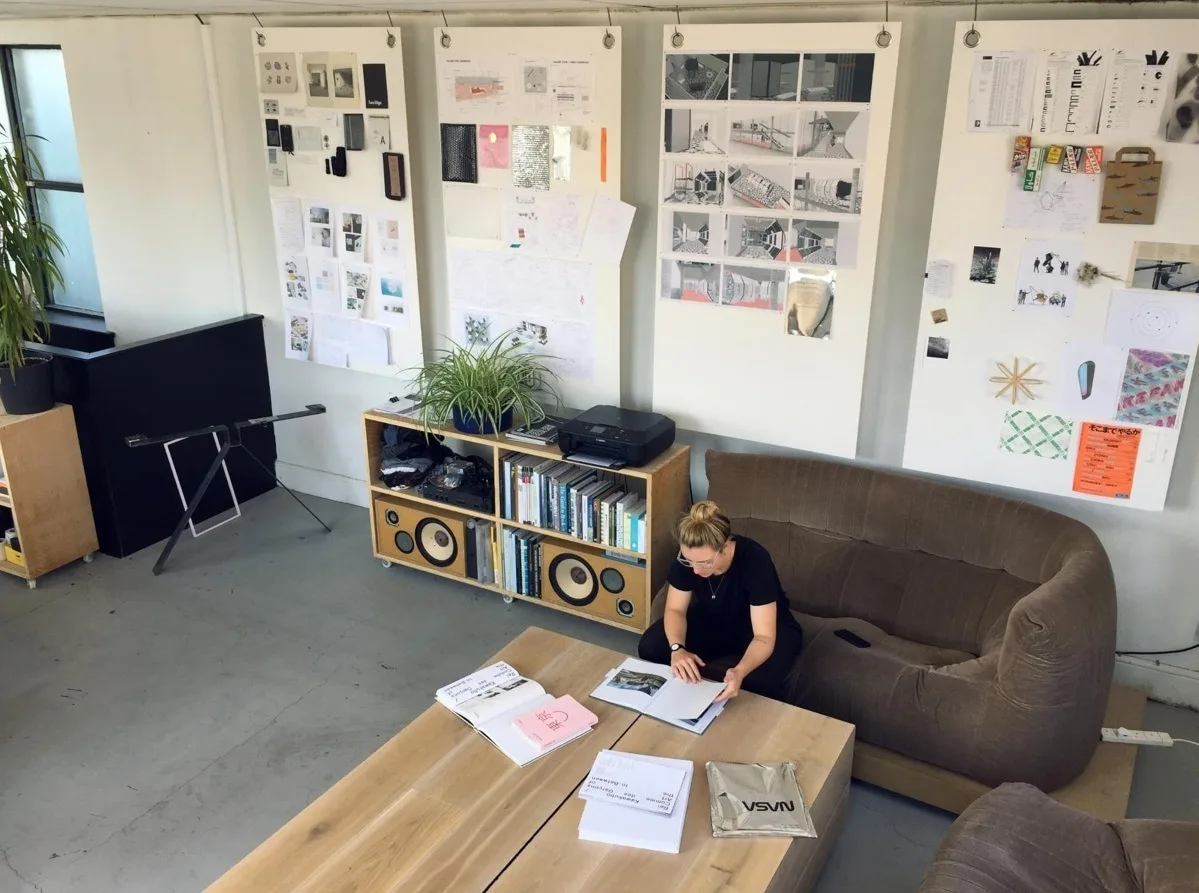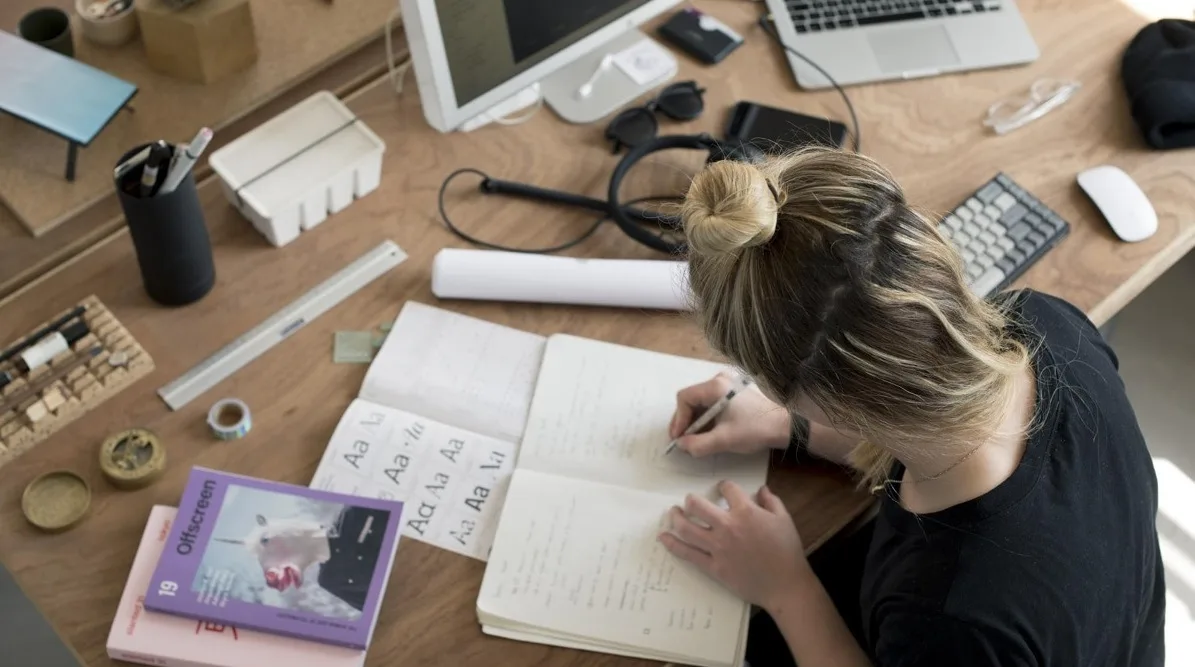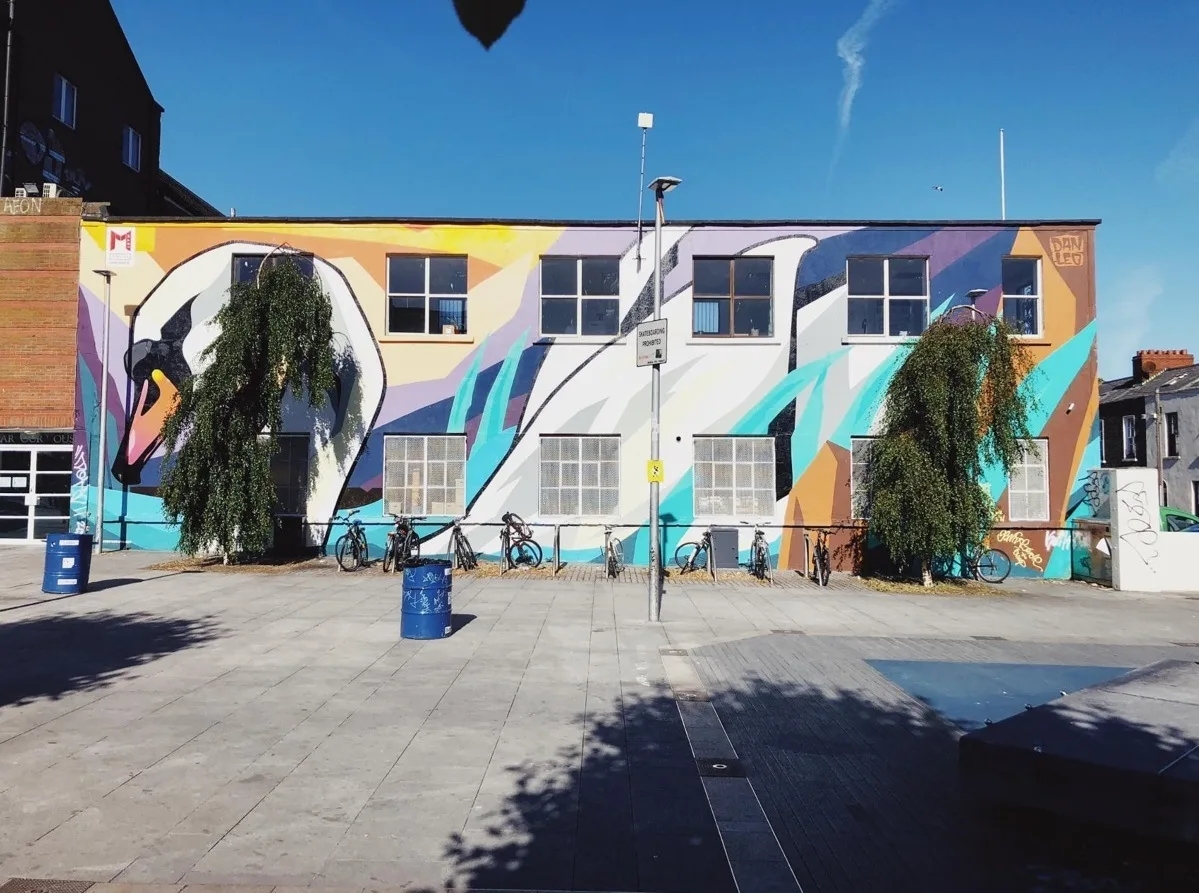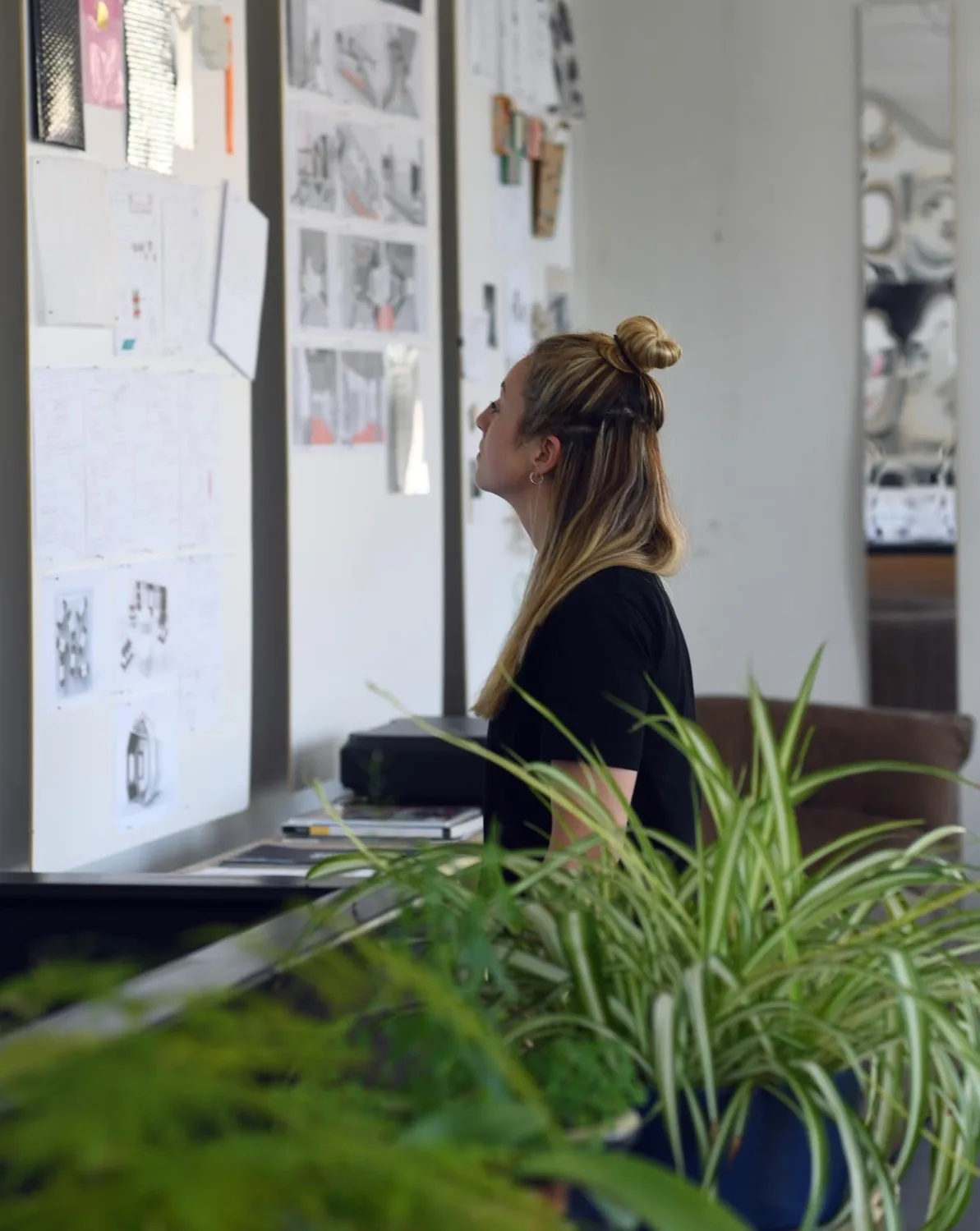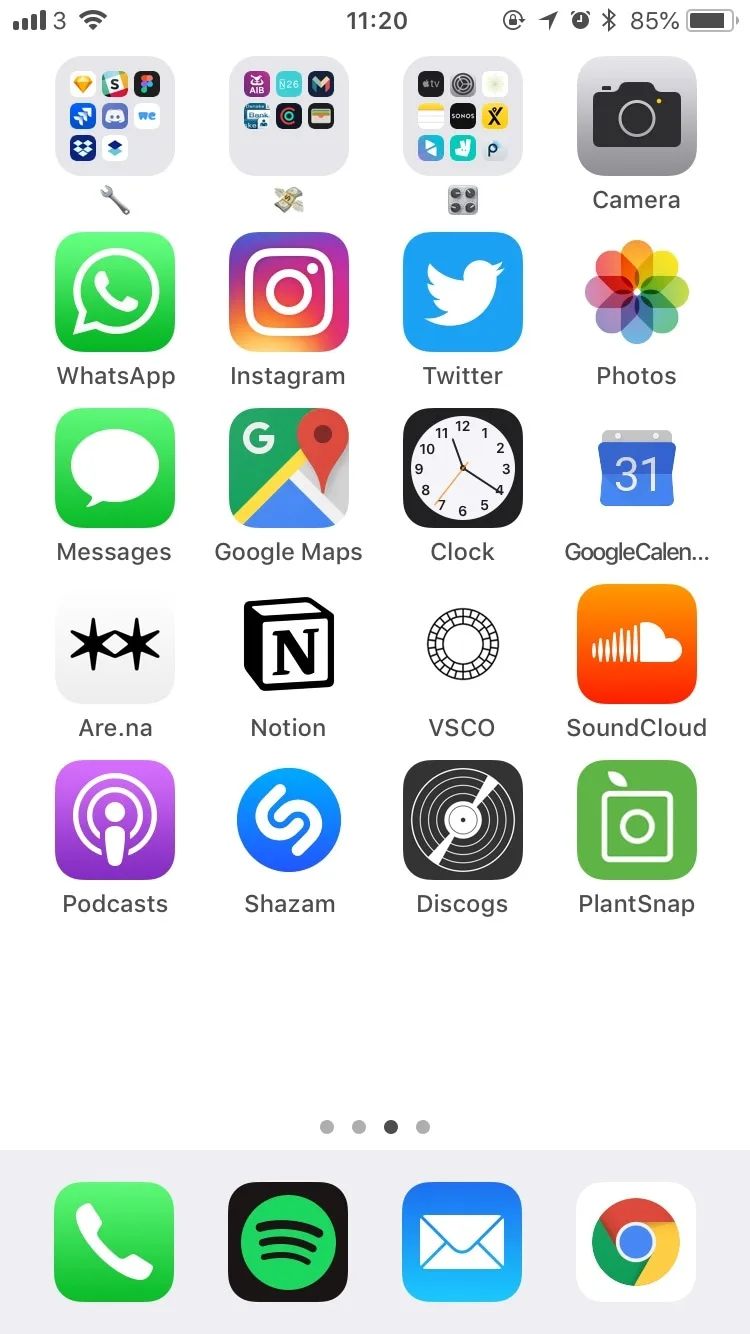 Where do you go to get inspired?
Many places, I'm massively into physical objects and architecture so I like to draw inspiration from those, as well as colours and textures from everyday objects that catch my eye around Dublin. Or, the many talented Designers, Painters and Fashion Stylists who are based in the studio.
Outside of those, sometimes I'll tune into the LOT 2046 (which I recently subscribed too) Fresh Hours on twitch, where some really interesting conversations spark up around an array of subjects; tech, art, the future or design.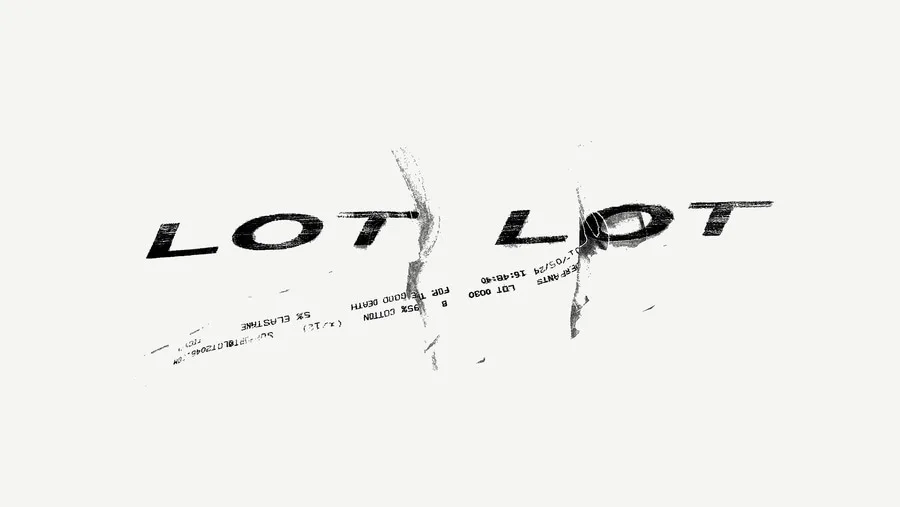 For spaces on the web, I like to scroll through my Tumblr or are.na from time to time to get some inspiration.
Others : SearchSystem, Space10 Journal, siteinspire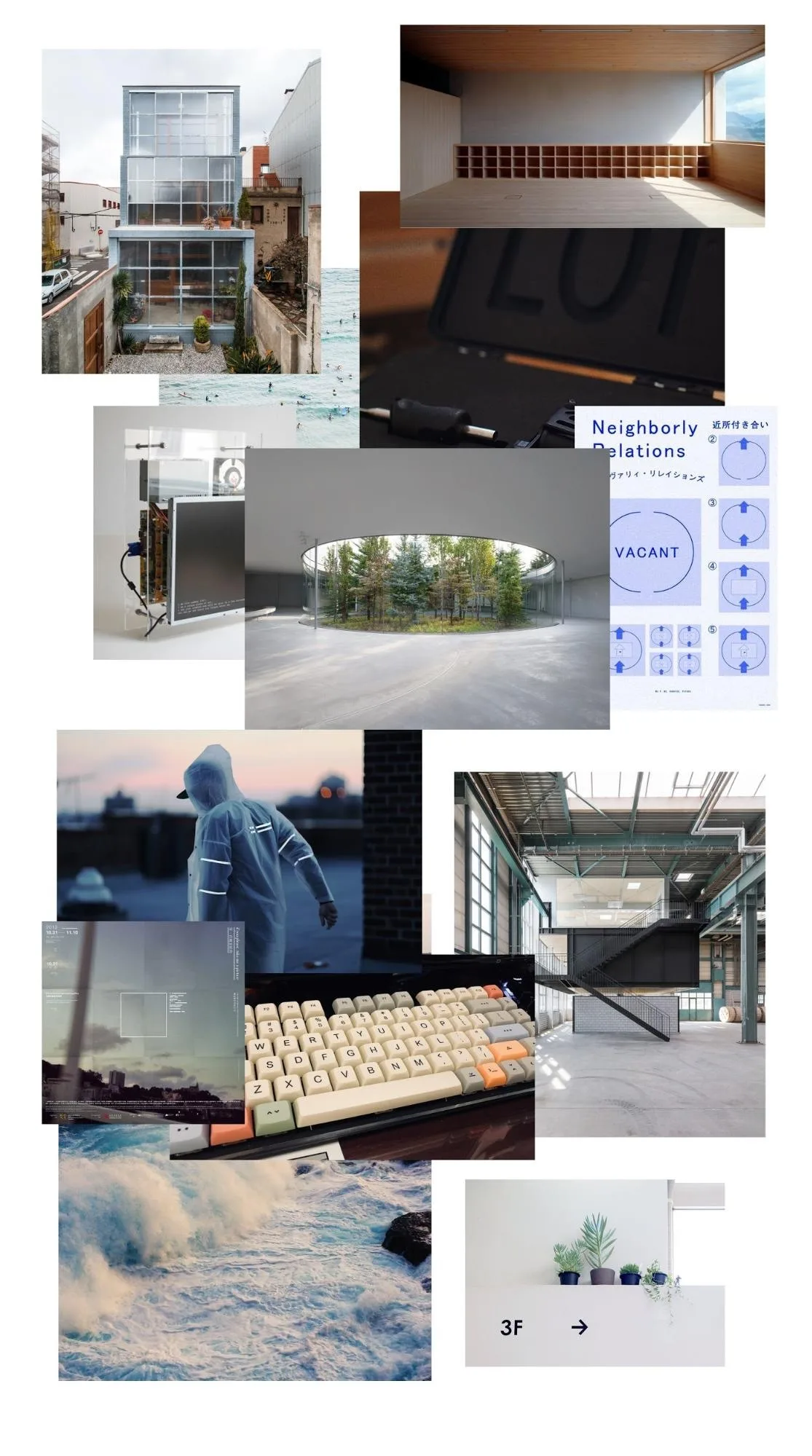 What product have you recently seen that made you think this is great design?
I'm just after mentioning are.na, it's a seriously smart and beautiful product, that could be useful in lots of cases: documenting, inspiration and connecting the dots between different subjects. Especially with the new tumblr t&c's I think there will be a huge influx to are.na.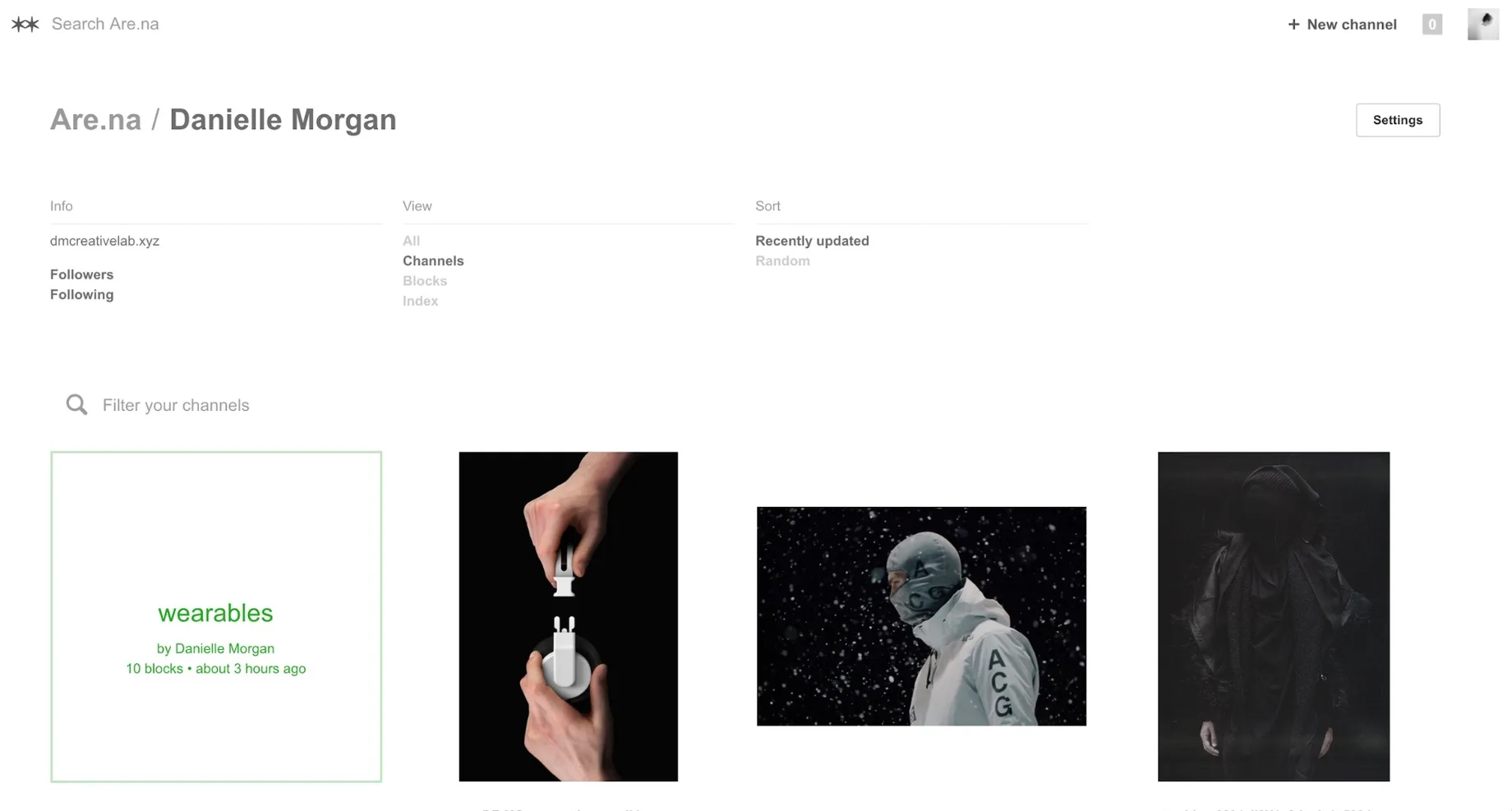 Randomly, I just came across Alma App, which looks to be really promising in providing a platform for raising money for local nonprofits, and for the donator to be able to track their impact of giving money. In Ireland especially at the moment we are going through a rough time with regards a shortage of housing and our numbers of homelessness exponentially increasing, Alma would be perfect in order to provide transparency to where donors hard earned donations are going and how much of an impact it is having.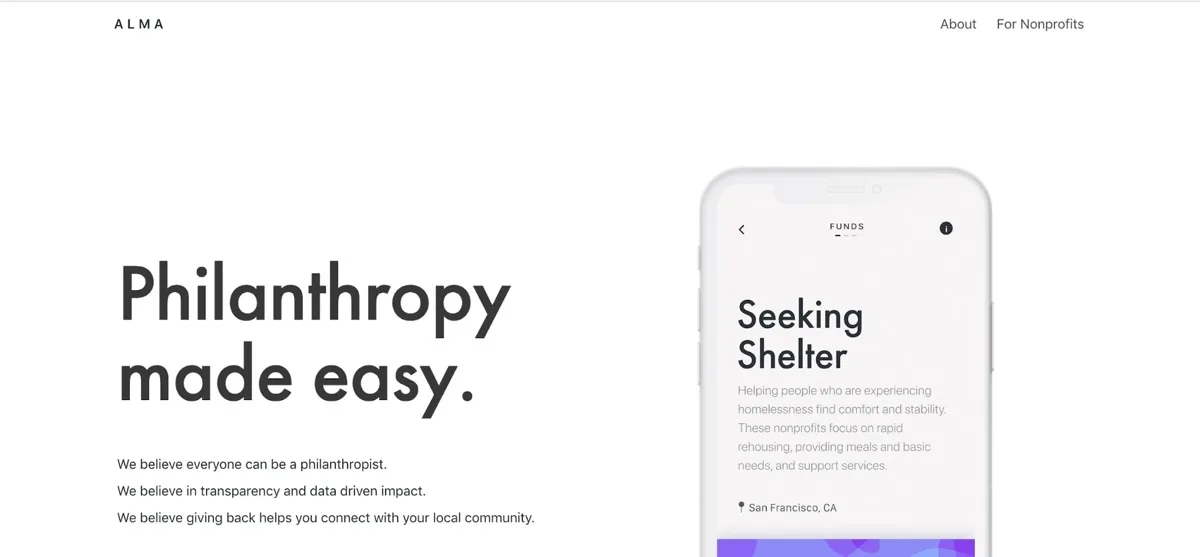 Some interesting things are also being done by the guys over at Lobe.ai, giving companies who don't have the resources of deep learning developers a chance to get off the ground… kudos. I'll be interested to see some use cases for it out in the wild.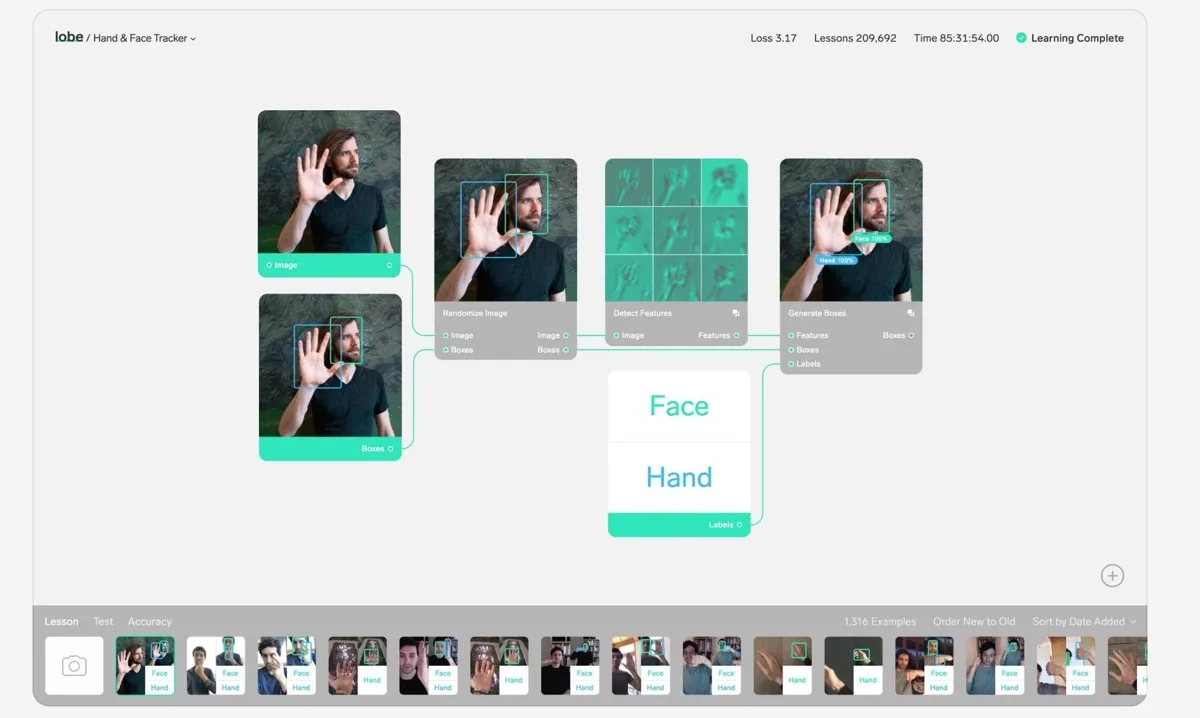 What pieces of work are you most proud of?
As pessimistic as it sounds, I wouldn't say I am incredibly proud of any of my work, that's the "I can always do better" attitude that is burrowed in me and a lot of other designers. However, I am incredibly excited for what the future holds with the company I'm working as the design lead for at the minute: Sweepr. Working alongside a bunch of great people, building an awesome product with a seriously talented team, it's going to be immense.
Building a product from the bottom up and being on it full time, is something that as a freelancer and previously an agency designer, I had hoped for. Hoping for the right company, product and people is something that is really hard to come by, so I feel extremely fortunate for what the future holds.
When I'm not buried in a Sweepr, I like to do fun projects with my friends whether I'm designing websites like the one for my friend Jordan Ralph, who is an awesome Industrial Designer, doing an Imposter Syndrome based photography project with my pals Clio Meldon & Nathalie Marquez - Courtney or helping my pal Brian from Grooves Ahead with the building of speakers, I just absolutely love getting to do fun stuff alongside friends!
SWEEPR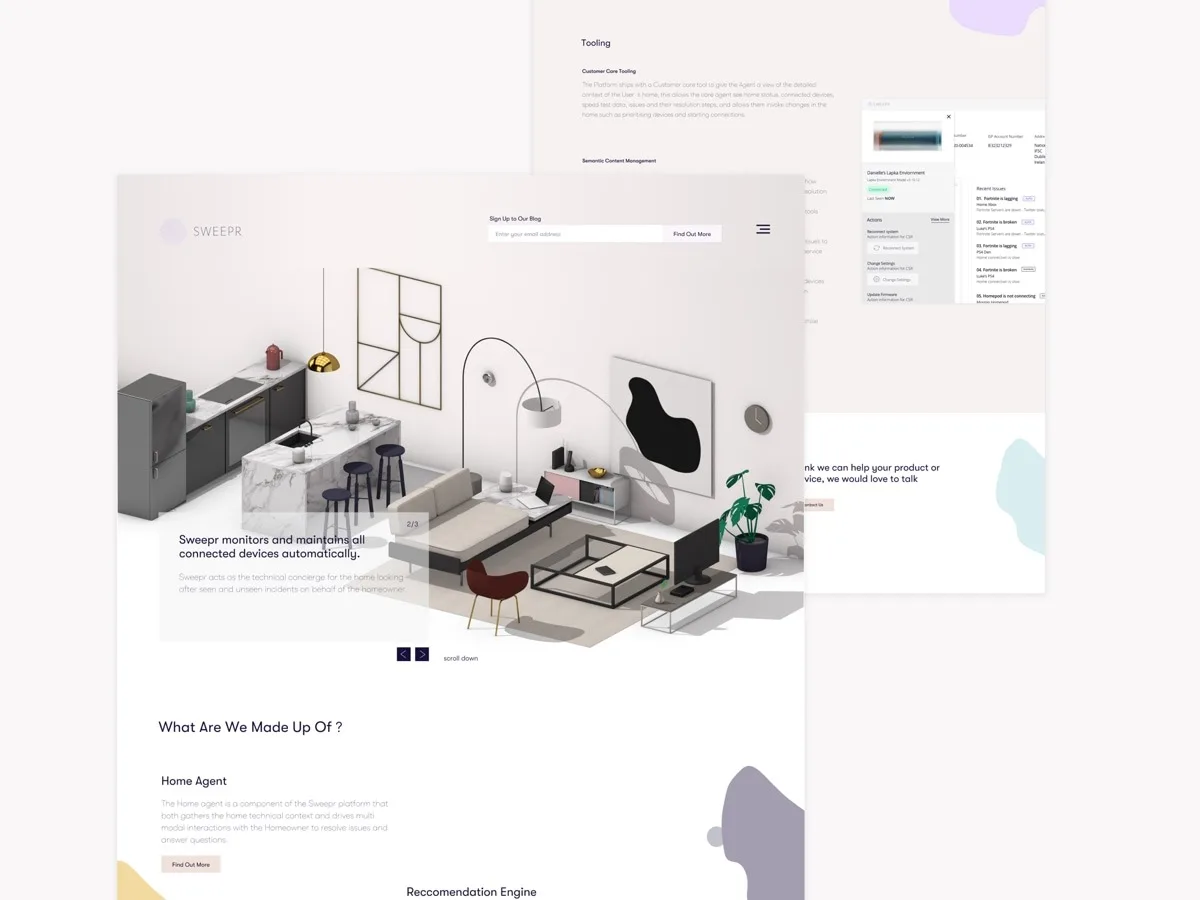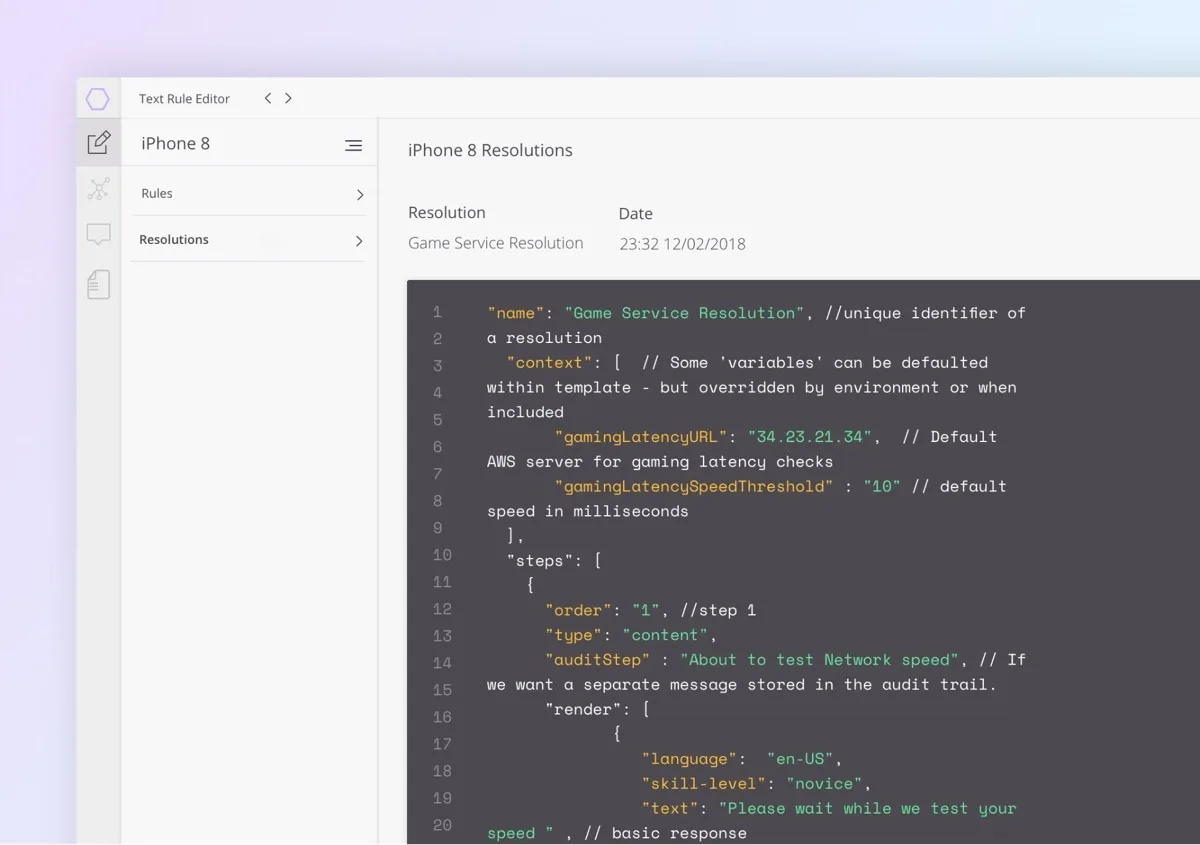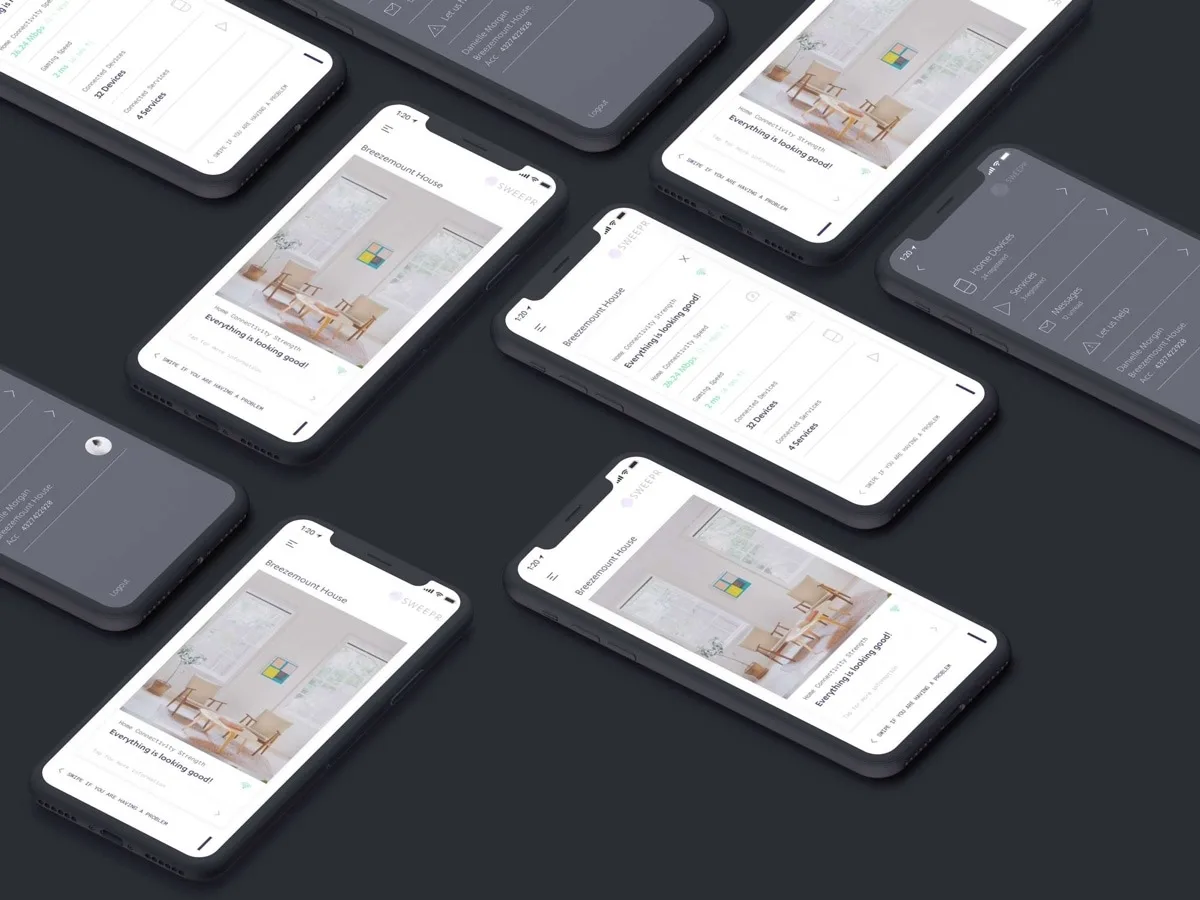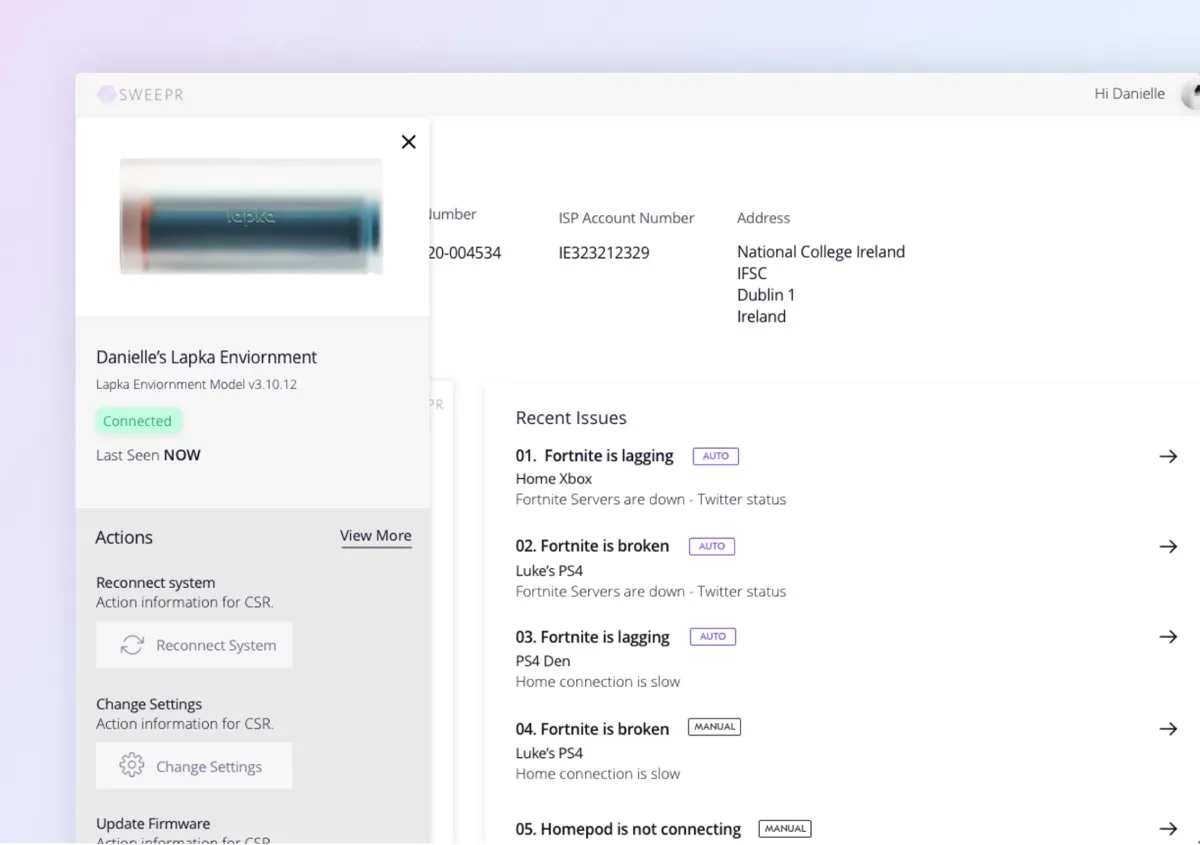 Side Projects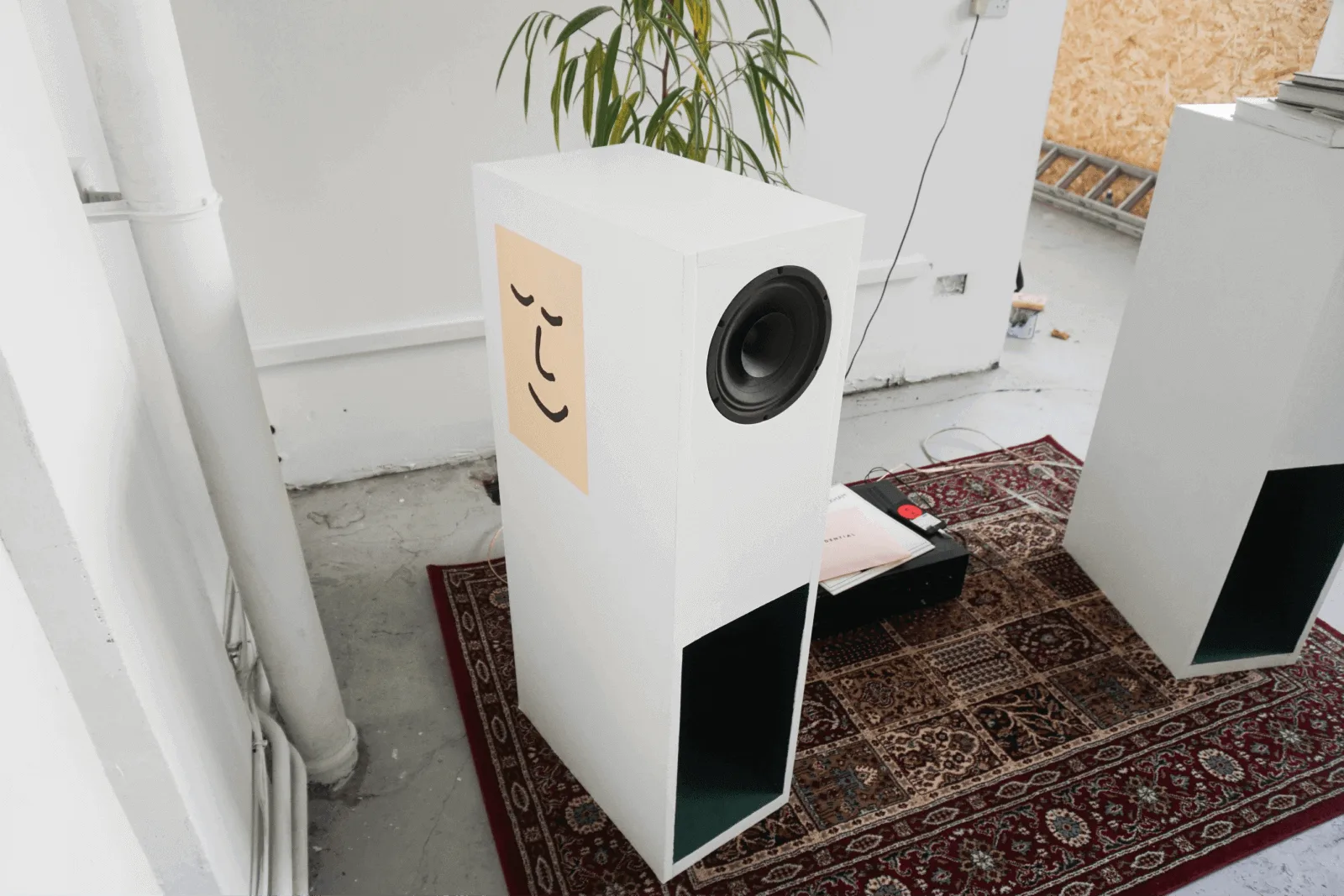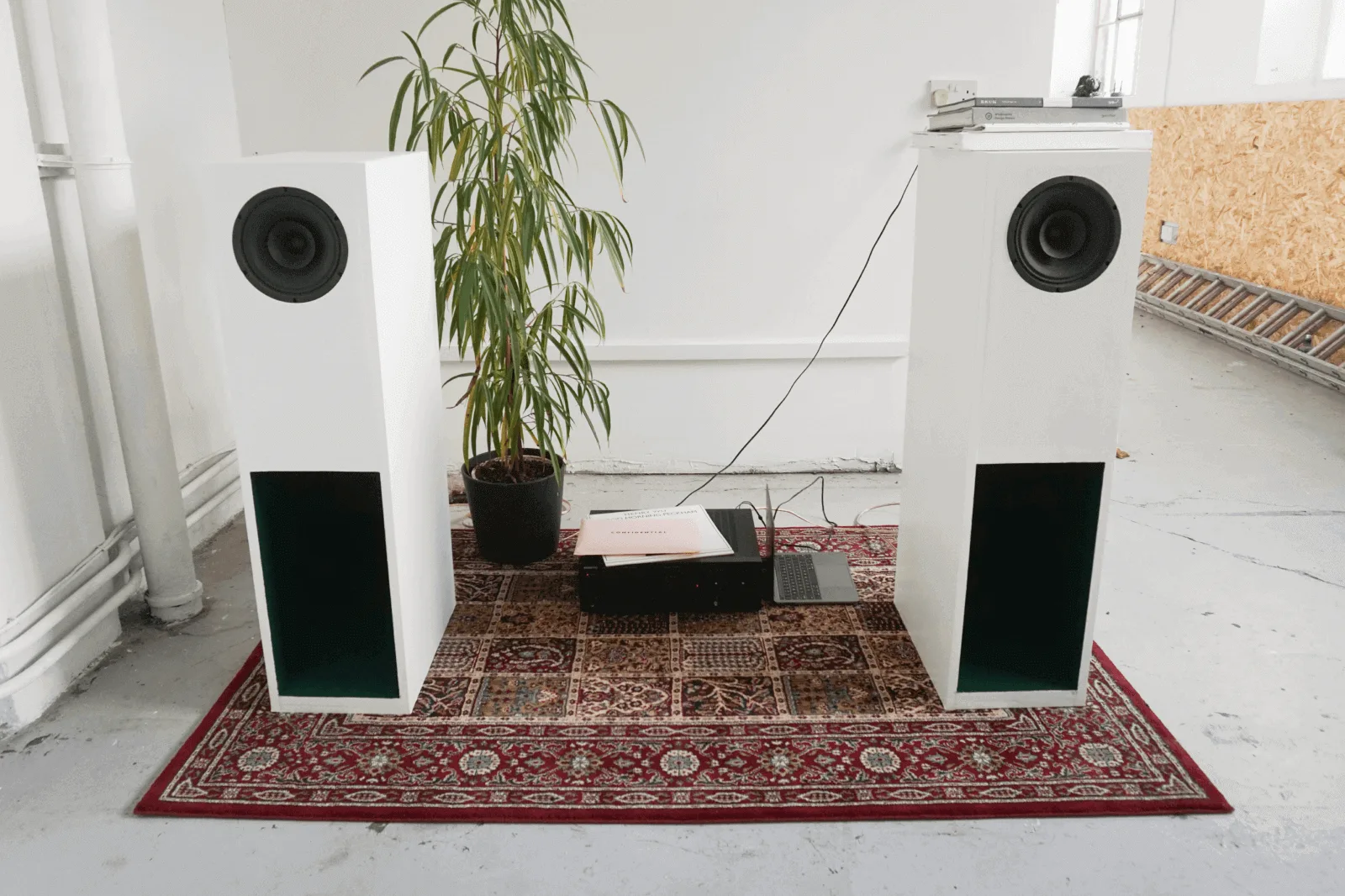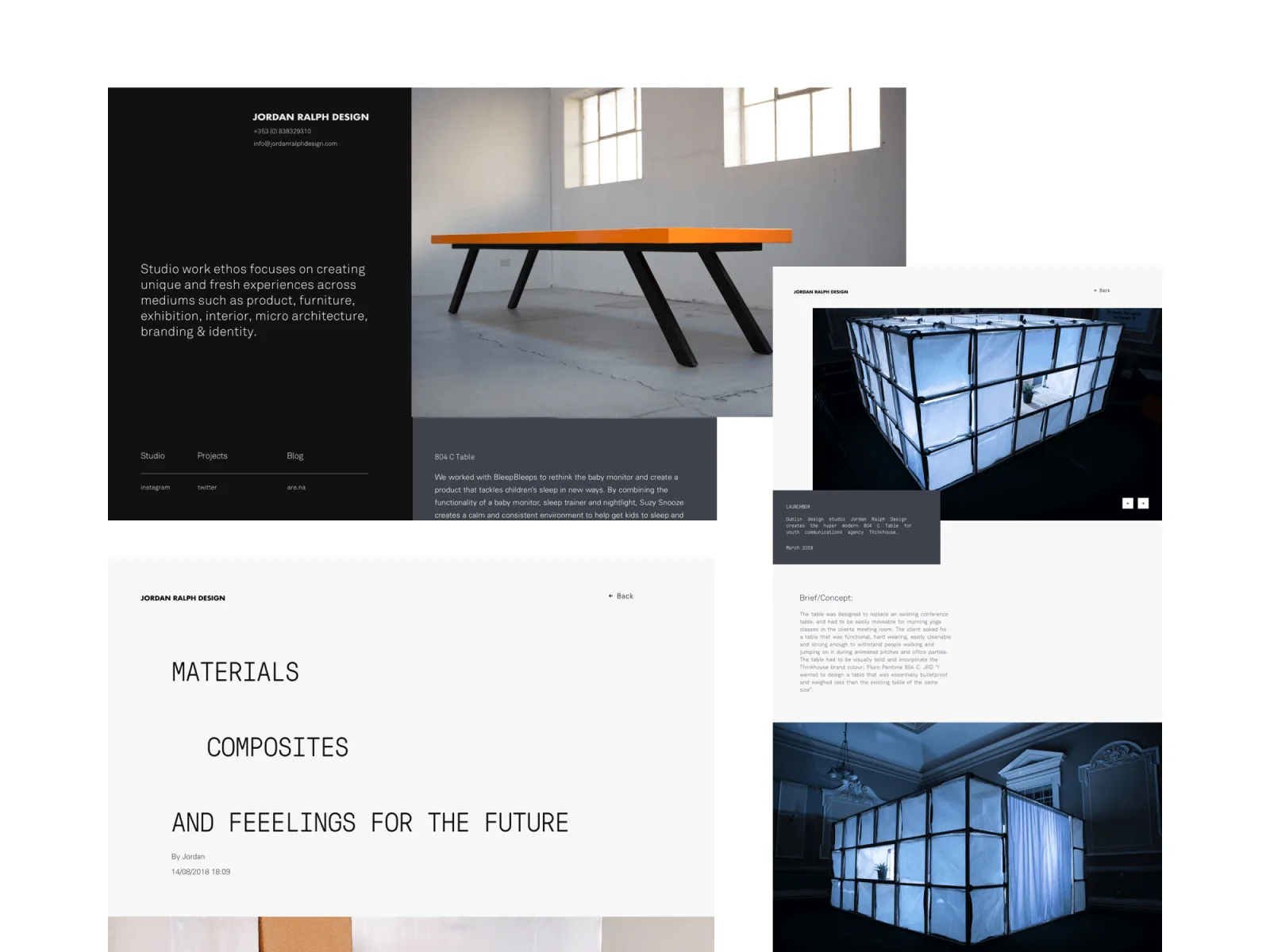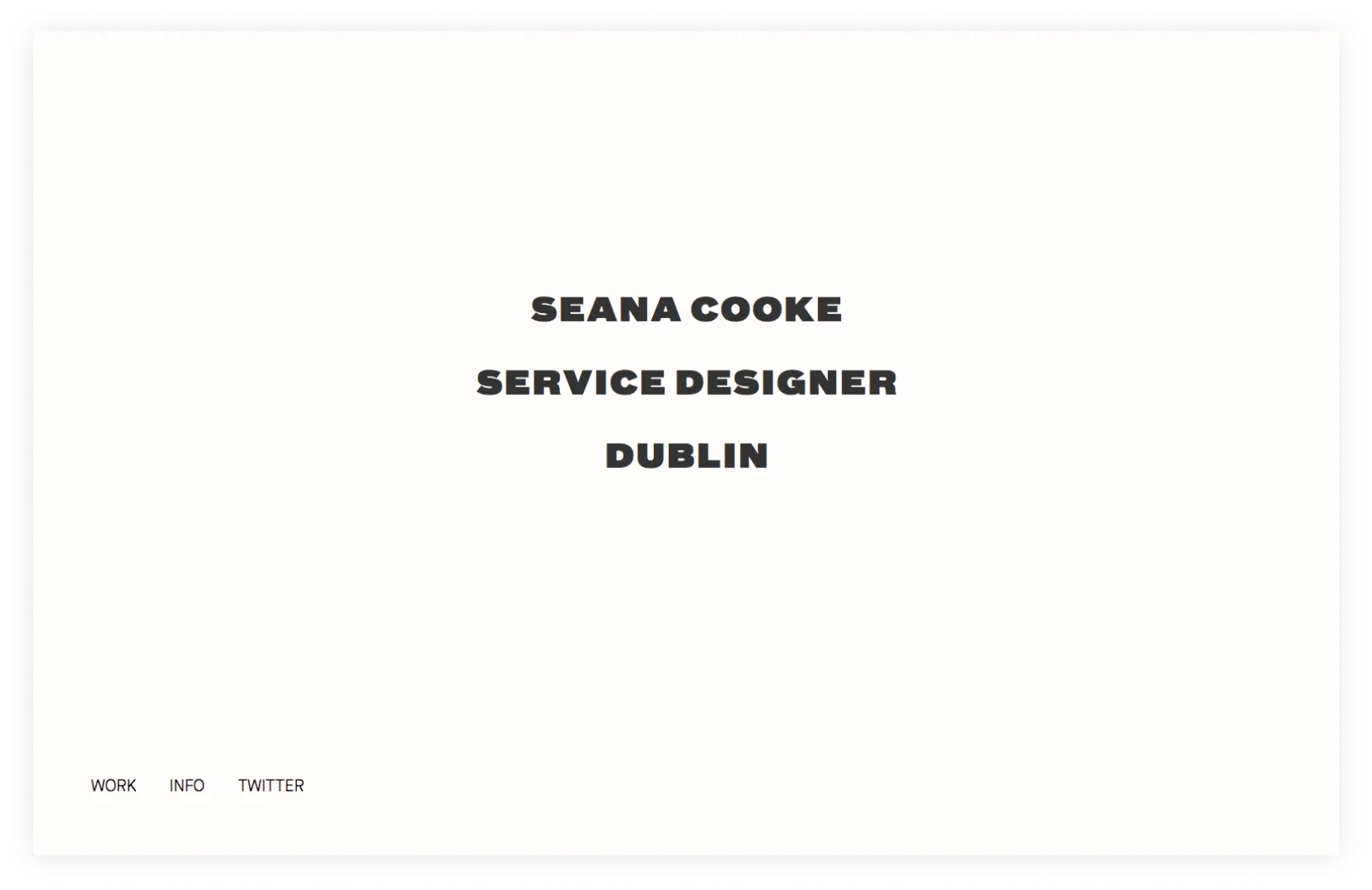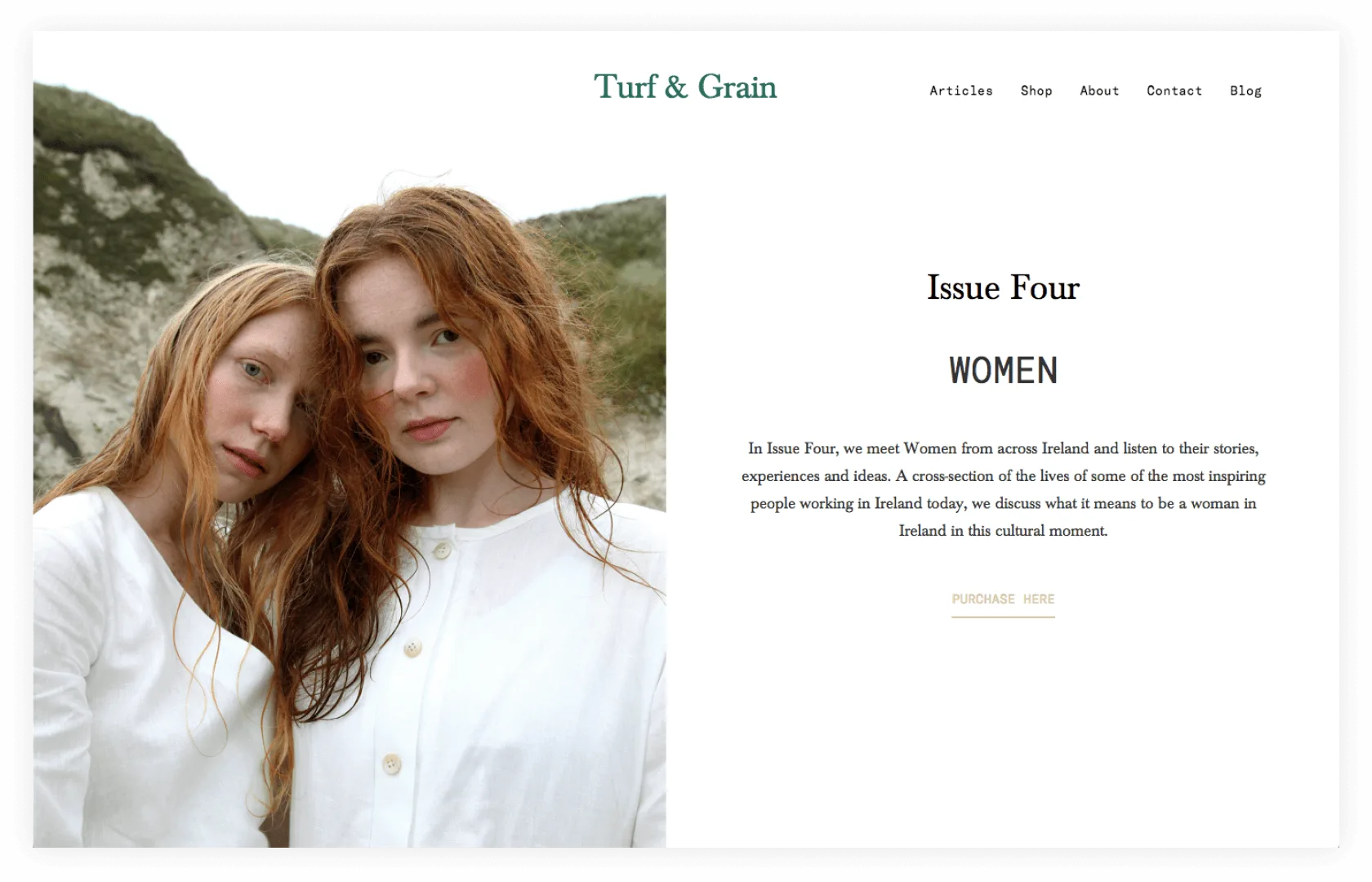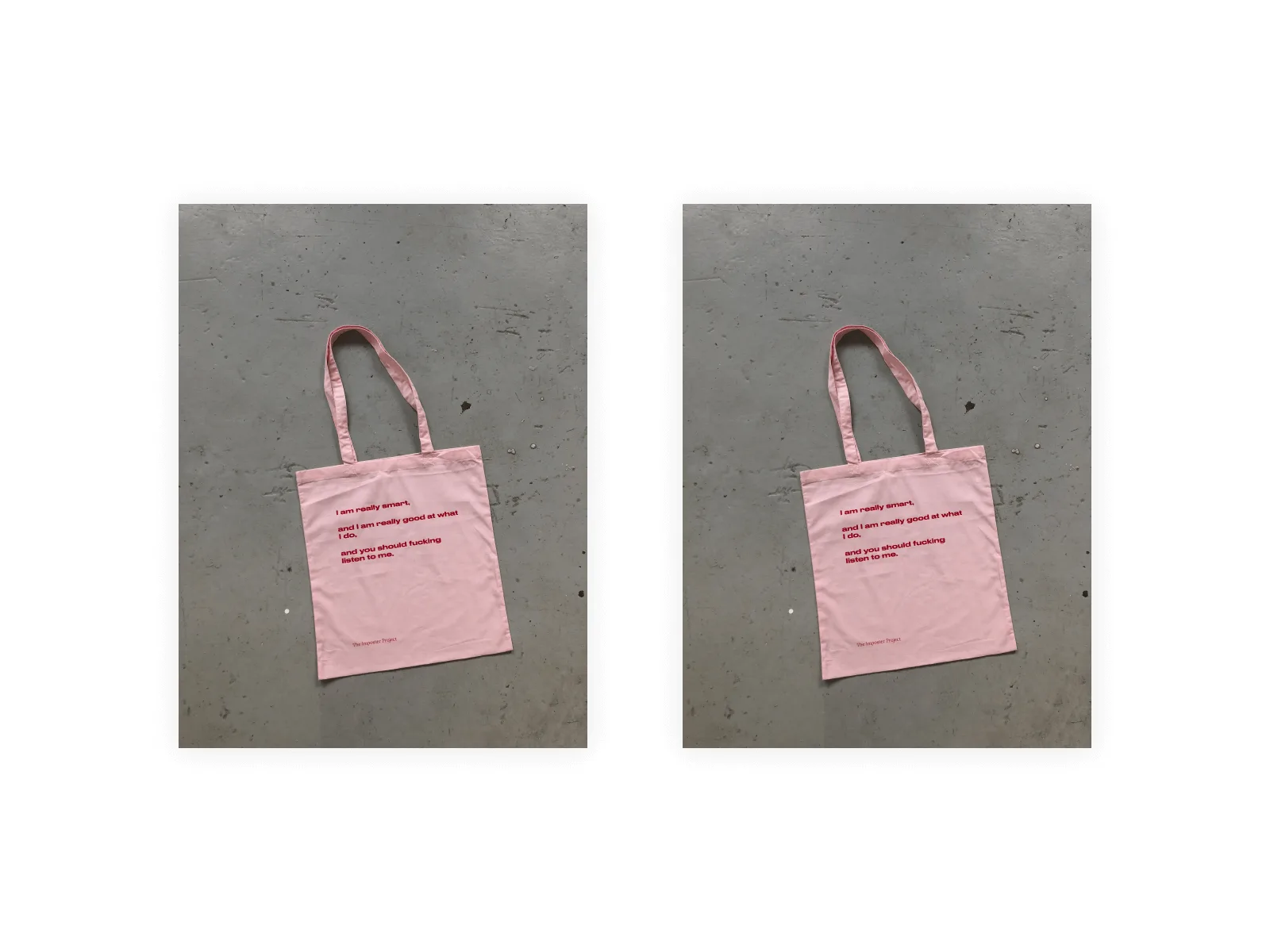 What design challenges do you face at your company?
As at any new company, first hire designers take on a lot. Sometimes I can get really wrapped up in it all. For the all multiple facets of design, it is always best that when I am working I take a step back and look at it all as one in order to make it completely fluid. My downfall here is I really want to build a really solid design foundation, therefore, I get stuck in the details of things especially when it comes to the areas of a product. With the product involving machine learning and voice interactions and coming from an engineering background I not only want to know everything, I need to know how everything works. This can be a good thing and a bad thing for me, depending on the day, If I'm a sponge and can take up information quickly it's great or if I'm a having rock-like qualities and absorbing not at the pace I want it can be frustrating haha.
Sweepr is technical care for the connected home, with a lot of moving parts. Building the solid foundation will help the company leaps and bounds in the future and In such an agile environment, like any company starting out, somethings need to be iterated a lot sooner than planned and sometimes that can be tough especially when building a design system that is completely fluid for different types of users; one day I'll be building a tool for a developer, the next day I am designing an App for a 50-year-old not very technically minded human, it's all part of the job and I love it!
My goal is to design systems and structures which are seamless in each environment we (sweepr) are creating for, to give it a name: Alex Singh calls it 'ambient' product design with intent. And these days because the possibilities are endless, it makes it super cool to work in that mindset.
What music do you listen to whilst designing?
Any advice for ambitious designers?
Don't stress too much, be happy doing the work you love, learn as much as you can and apply yourself to your work! You're going to smash this!
Anything you want to promote or plug?
We'll have some amazing openings with Sweepr, so keep an eye out or ping me if you have any questions. The usual stuff you can follow me on Instagram, Twitter, are.na or my website.
Also I've started posting some of my design stuff to instagram through DM CREATIVE LAB Instagram