What led you into design?
When I was a kid, I dreamed – like almost every Brazilian boy – of being a professional soccer player. It was all I cared about, so I used to work out every day to be able to play in the championships. Many times I contested and even won some of them.
My brother is 5 years older than me, and he was never into sports, he was into the world of computers, which in the mid-90s was becoming more accessible in Brazil. Our parents were very keen on buying a computer for us, so when I was not playing soccer I used to switch on the Pentium 586 and started drawing on Paint Brush.
Over the years, the computer gradually went through upgrades and I discovered new possibilities. I began to make some collages on Photoshop, then I started using FrontPage and Dreamweaver to develop websites that have never been published.
At that time, I also realized that I was not good enough to have a pro career and was very involved in the Hardcore/Punk and DIY scene. So I used my computer skills to develop websites for bands and customize MySpace and blogs.
So by that time, it was on time to choose my major in college. I used to love creating things on the computer, and I had no idea that it was related to designing. All that I knew was that in the course of Advertising I would work with Photoshop, so I decided to apply.
Since I already had a "portfolio" containing my homemade stuff since I was the age of 14. By the time I get enrolled in university, I got an internship at a small design studio located in my city. There I used to develop websites for small businesses, and that was where I have begun studying and understanding more about design.
What does a typical day look like?
Well, I wake up at 8 am, take my dog out for a morning walk, and then I prepare breakfast to be ready for the day ahead. On certain days of the week, I go out for a run before starting work, or I go riding my bike to a coffee shop in Barcelona.
The majority of the meetings I attend are with members of the VTEX team that are mostly headquartered in Brazil, consequently, I have to make a day of it in two parts. I quickly check my emails and Slack messages during the morning and then I 100% get caught up on design, while in the afternoon I attend meetings and check in with co-workers.
What's your workstation setup?
Actually, I have my workstation set up at home shared with my wife Isabela Quintes, she is a visual artist. So our space is plenty filled up with plants, paintings, and ceramics. :)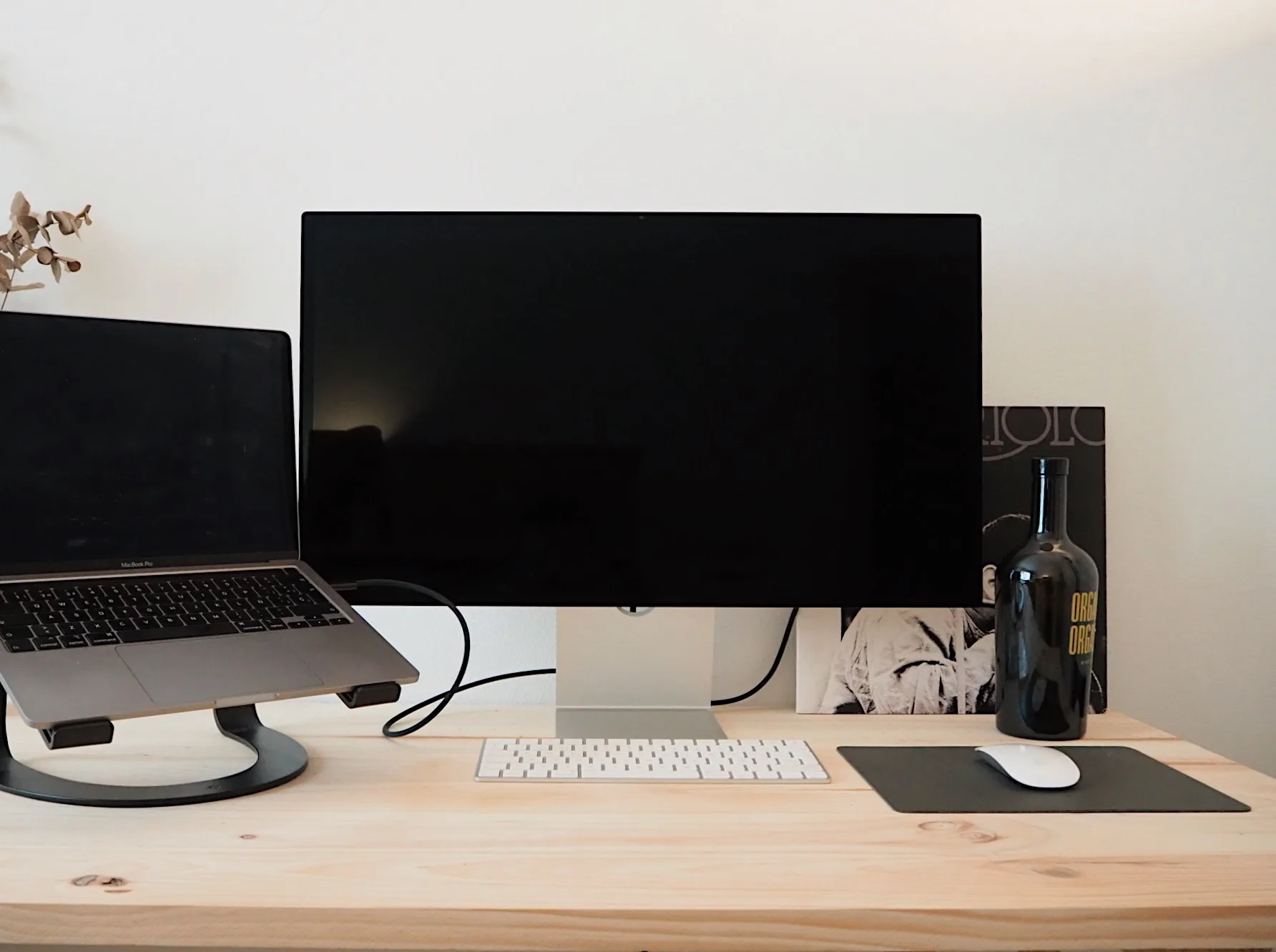 Where do you go to get inspired?
I have been studying quite hard about the Brazilian architecture of the '50s, '60s, and '70s lately. During this historical period, Brazil had a very strong connection with what was going on at the Bauhaus and the Ulm school in Switzerland, and perhaps it was the most productive stage of the Brazilian culture in all artistic fields.
As a milestone of all of this, I will place the architecture of the city of Brasilia, designed by Lúcio Costa by following the handbook of modern design, and buildings by Oscar Niemeyer.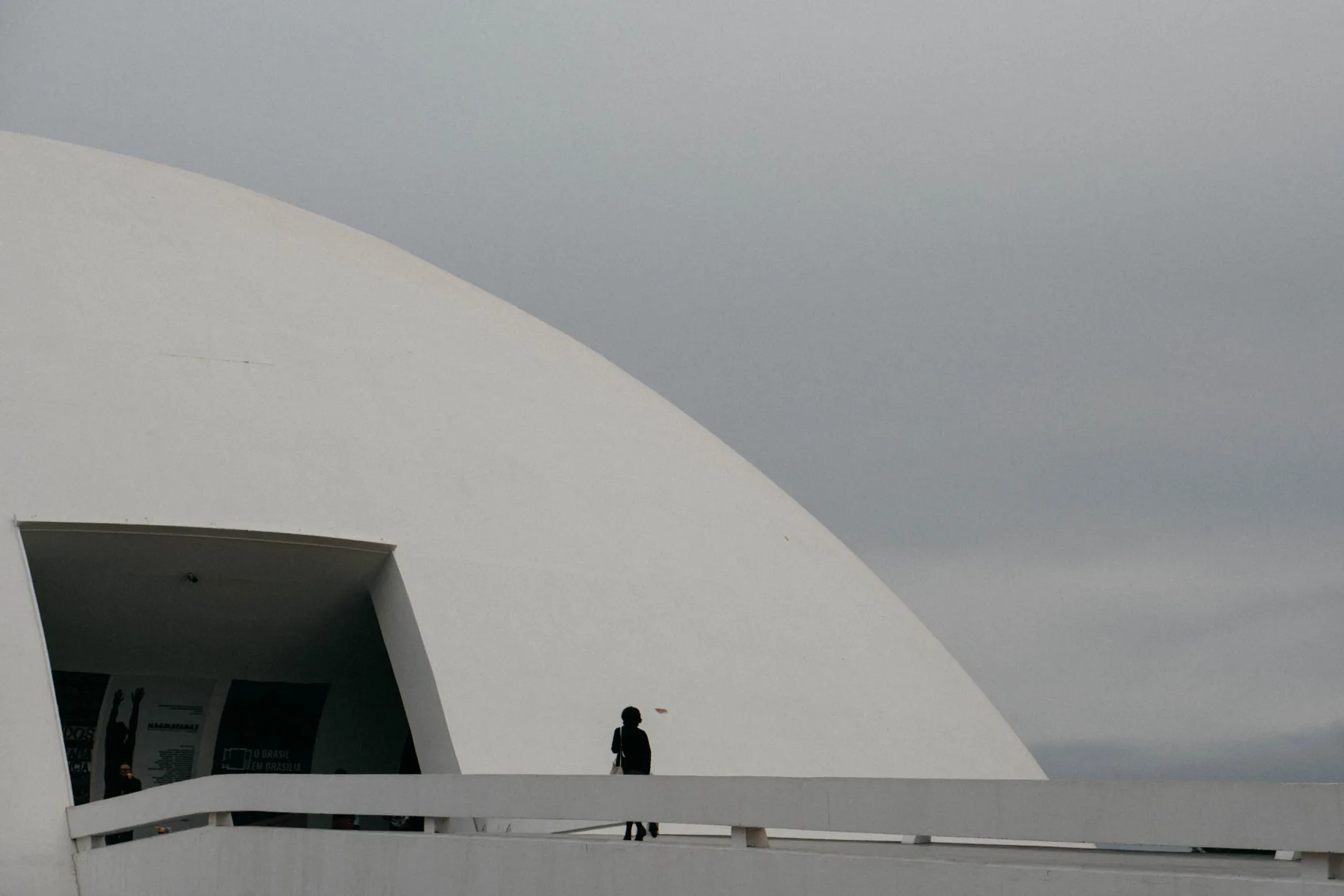 Photos by: Gustavo Leighton, Luis Felipe Lins and Daniel Costa
What product have you recently seen that made you think this is great design?
For a long time I have been keeping up with what REKKI is producing, and I really appreciate it. They have a super sophisticated look, from the branding that is super graphical and deviates from the typical aesthetics of start-ups in the market to the extremely well-produced videos and the product in the same breath, so clean and clever.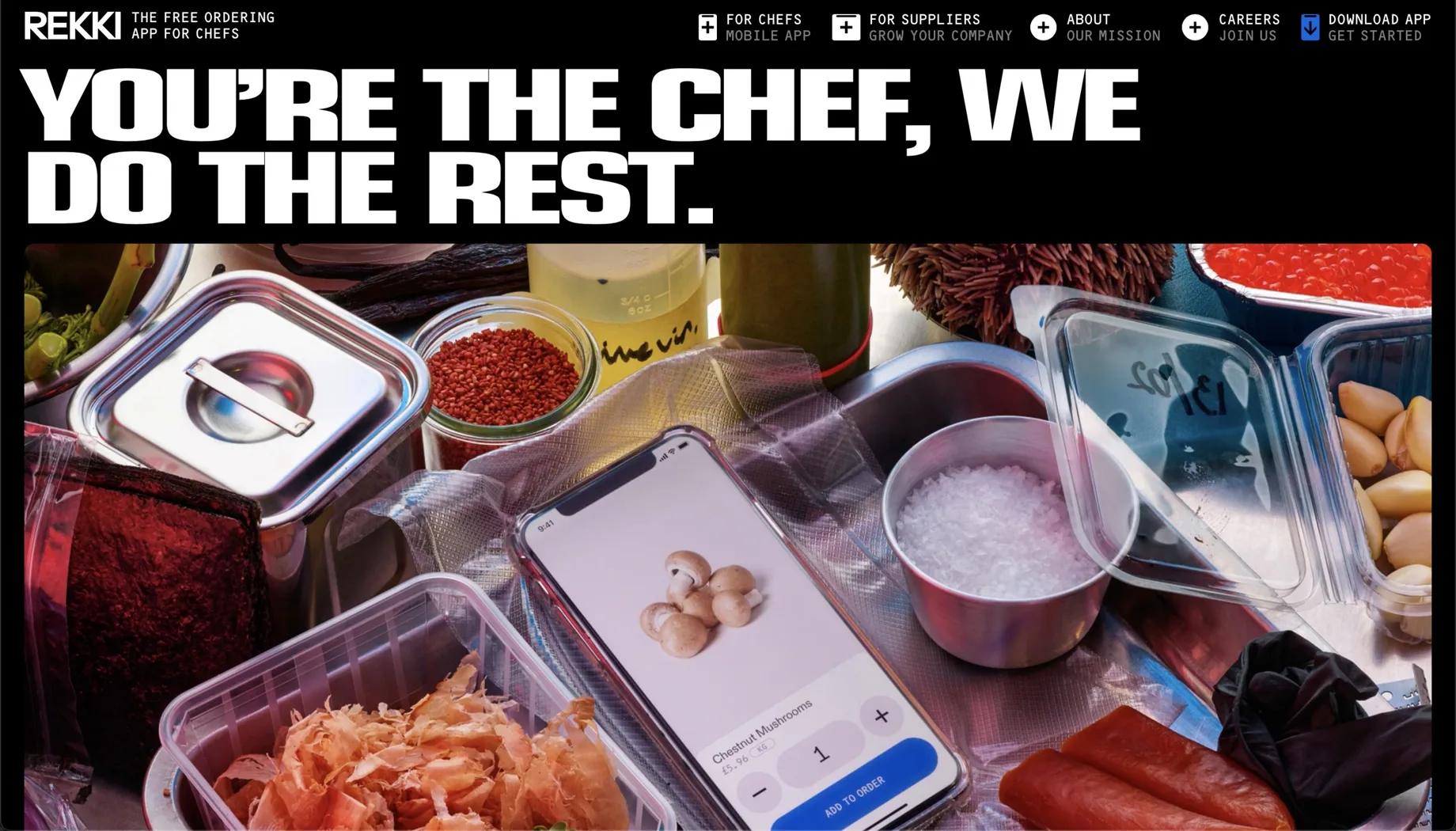 It gets better with each new update they do on the website. I wish I had a restaurant to use the APP. :P
What pieces of work are you most proud of?
Being a sports lover, I feel very proud of having taken part in the project for the official website of the Rio 2016 Olympics and Paralympics. It was a huge and complex project, although it was really exciting to see it ready and available on the web.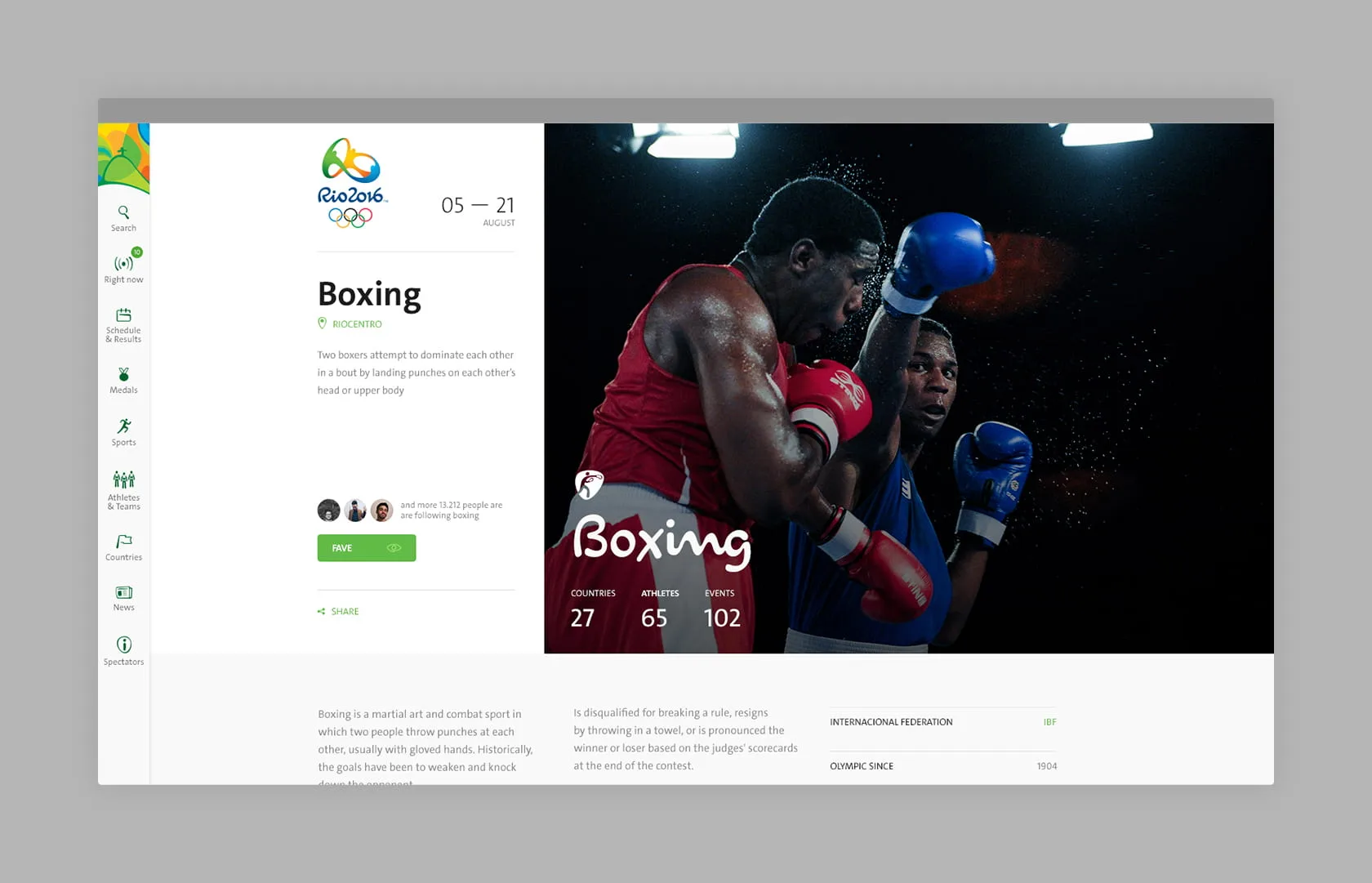 One more project was for Galeria Index, an art gallery in Brasília which fosters the local art scene. At Twoo, we did the visual identity and design and development of the website, which has been acknowledged in some important industry awards.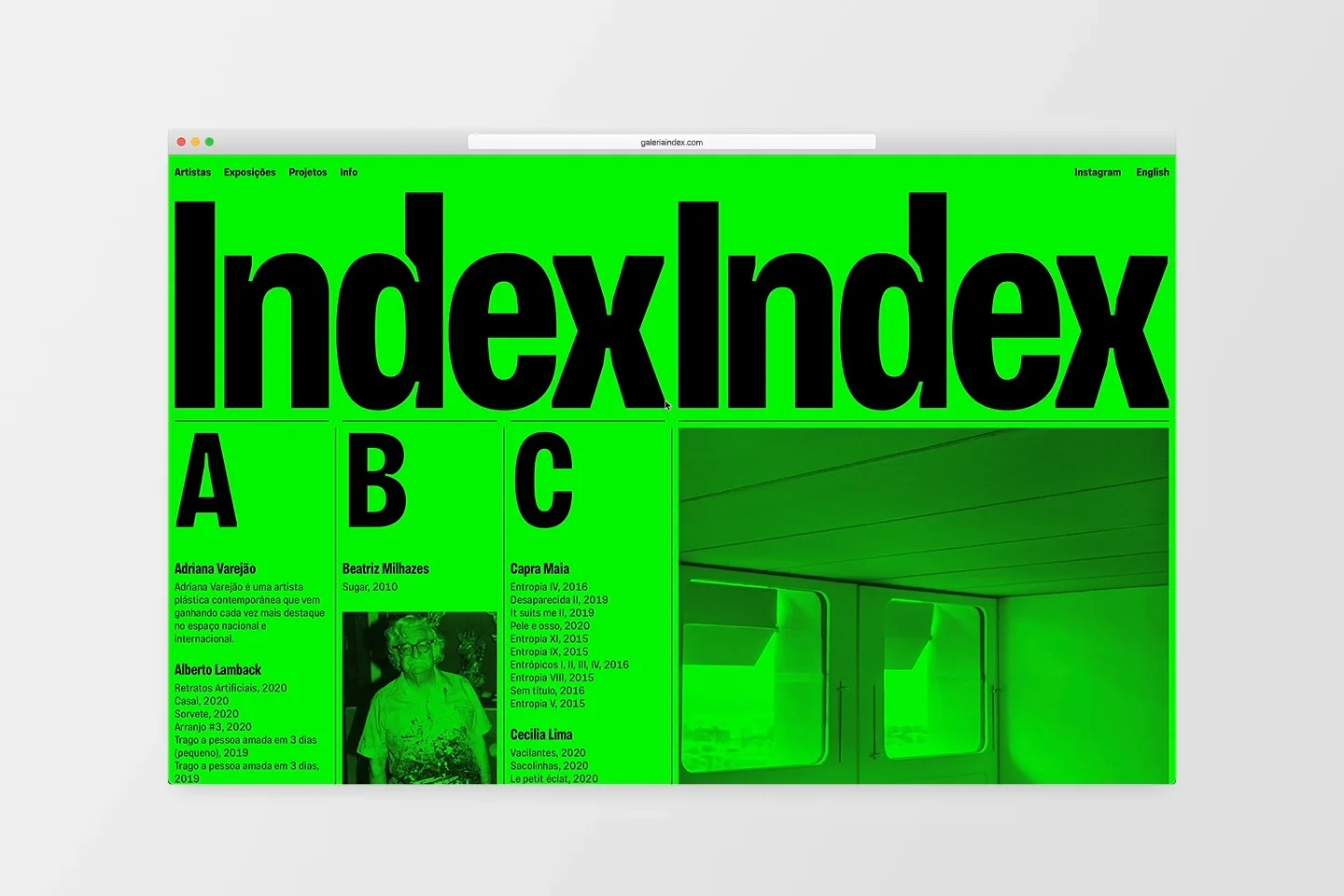 What design challenges do you face at your company?
Between VTEX and Twoo there are totally different challenges.
At Twoo with Carlos Kun, we seek projects that are meaningful for us and in which we are free to apply our way of thinking to design. We often do end-to-end projects, from branding to site design and development. Or even designing for other media, such as objects and clothing. There is also the challenge of managing the accounts, closing contracts, and managing the projects.
At VTEX the challenge is to create a product that delivers the best experience on a global scale. The company is going through a great transformation in which design is taking a bigger role, we are building an amazing team and I am sure that the fruits will show up soon.
At the end of the day, one supports the other, and I think it makes me grow as a designer to work in these two totally different challenges.
What music do you listen to whilst designing?
Any advice for ambitious designers?
Master the basics, explore many possibilities, and be cool. :)
Anything you want to promote or plug?
My website: https://www.danilocampos.com.br

For those who wants to see the work we do on Twoo:
Website: https://wearetwoo.com
Instagram: https://www.instagram.com/wearetwoooo
I also address my wife's web-store with worldwide shipping
https://isabelaquintes.com