What led you into design?
Growing up, I was fascinated by video and computer games. So I decided to become a Game Developer by enrolling in a Computer Engineering degree.
By the second year of college, I got too bored with what they were teaching me in the class. I wanted to explore what was out there; I wanted to learn the technologies used in real-world products. So, I started making websites.
And slowly but surely, I figured that I was more interested in designing a website than coding it. So, I decided to make a full-time career in design.
Fortunately, after graduation, I landed a job at "BookMyShow" – the largest ticketing portal for entertainment in India. They hired me as a developer who could design, and my professional journey as a designer began from there.
What does a typical day look like?
My workday could look very different depending upon what I'm working on that day. But a few things always remain the same.
Since our company is completely remote with an office here in Berlin, I can work both from home and from the office. So I like to mix it up.
When I go to the office, my day starts with the Berlin Briefing podcast on my way to the office. I listen to this podcast every weekday to keep up with what's happening in the city.
I take a tram to the office, with 25-30 minutes of commute. So I can finish the podcast episode and also check Twitter and other messages on my phone.
After I reach the office around 10 am, I make myself a coffee and catch up with Slack, Linear and Figma comments. We've our daily stand-up at 11:45 am, before that, I would make a list of things that I need to work on during that day.
I go out for lunch with my teammates around 12:30 at noon. Fortunately, our office is located in central Berlin, so we've plenty of food options to pick from.
The afternoon is when I get the bulk of my work done. Yeah, it's a little different for me, I'm the most productive after lunch until the evening.
I leave the office by 7 pm, get home, eat some snacks and go for a run. I listen to podcasts while running and I recently got myself a JBL wireless earphones, which has made the running experience even more enjoyable.
I drink a smoothie or eat something light after the run. Then I take a shower and work on my side projects. I'm usually to bed by 1:30 am at night.
This routine works really well when I'm working from the office while things are a bit unstructured while working from home.
What's your workstation setup?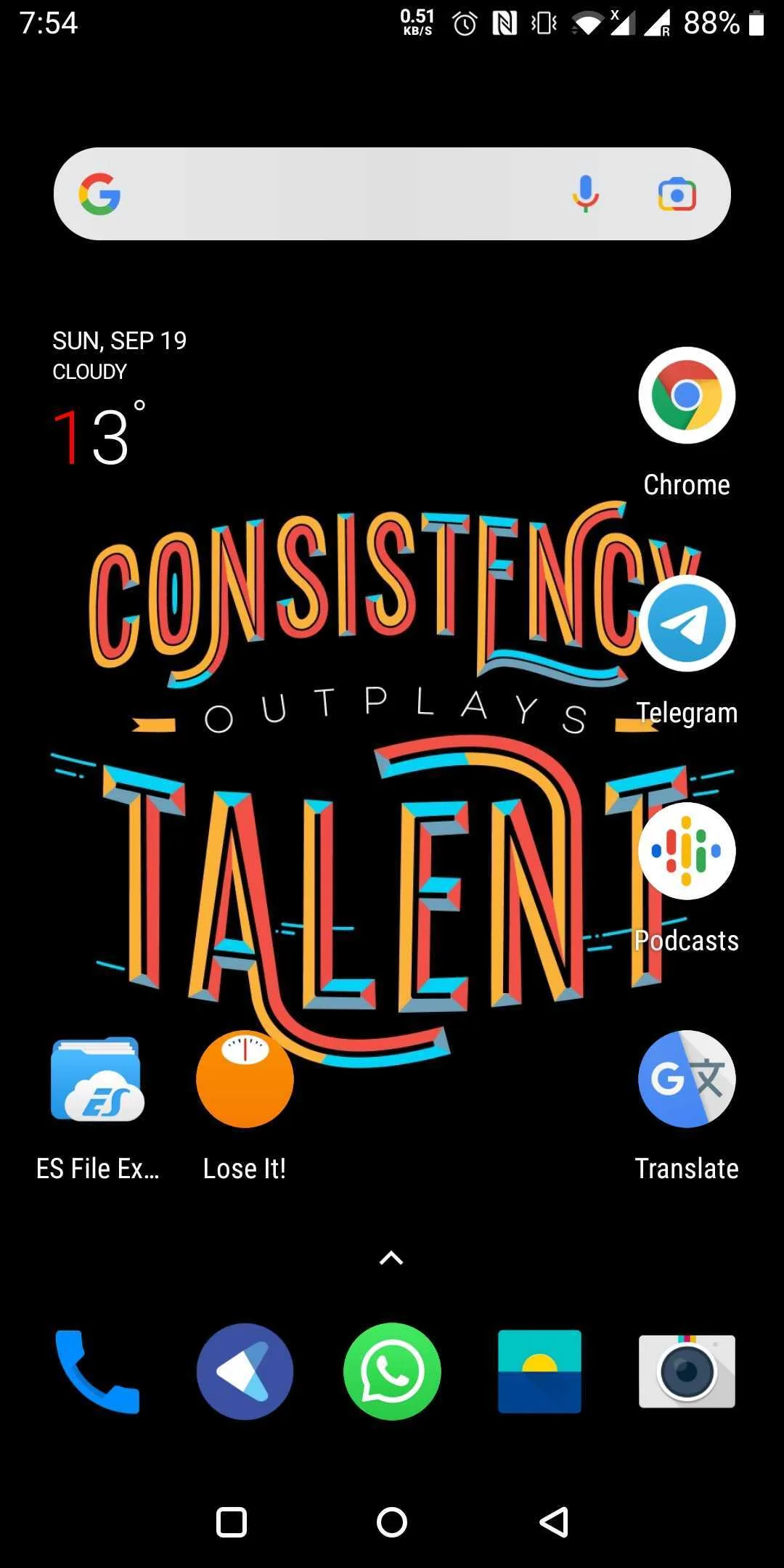 Where do you go to get inspired?
I get inspired by everything and anything around me. The key is to have an open mind and observe how life unfolds in front of you. It ranges from the digital apps I see on my screen to how a human interacts with another human.
I also get inspired by the work of other makers on the internet – especially those who share their stories, process, insights and failures out in the open. I've tried to curate these fantastic designers and makers on Product Disrupt so others can also learn from their journeys.
What product have you recently seen that made you think this is great design?
Lately, I've been moving towards organizing almost all of my life's work in Notion. Its flexibility is its superpower – it can be anything that I want it to be. Currently, I'm using it to run Product Disrupt, accounting, personal journal and a few other side projects. It's also what we use as the internal wiki at work.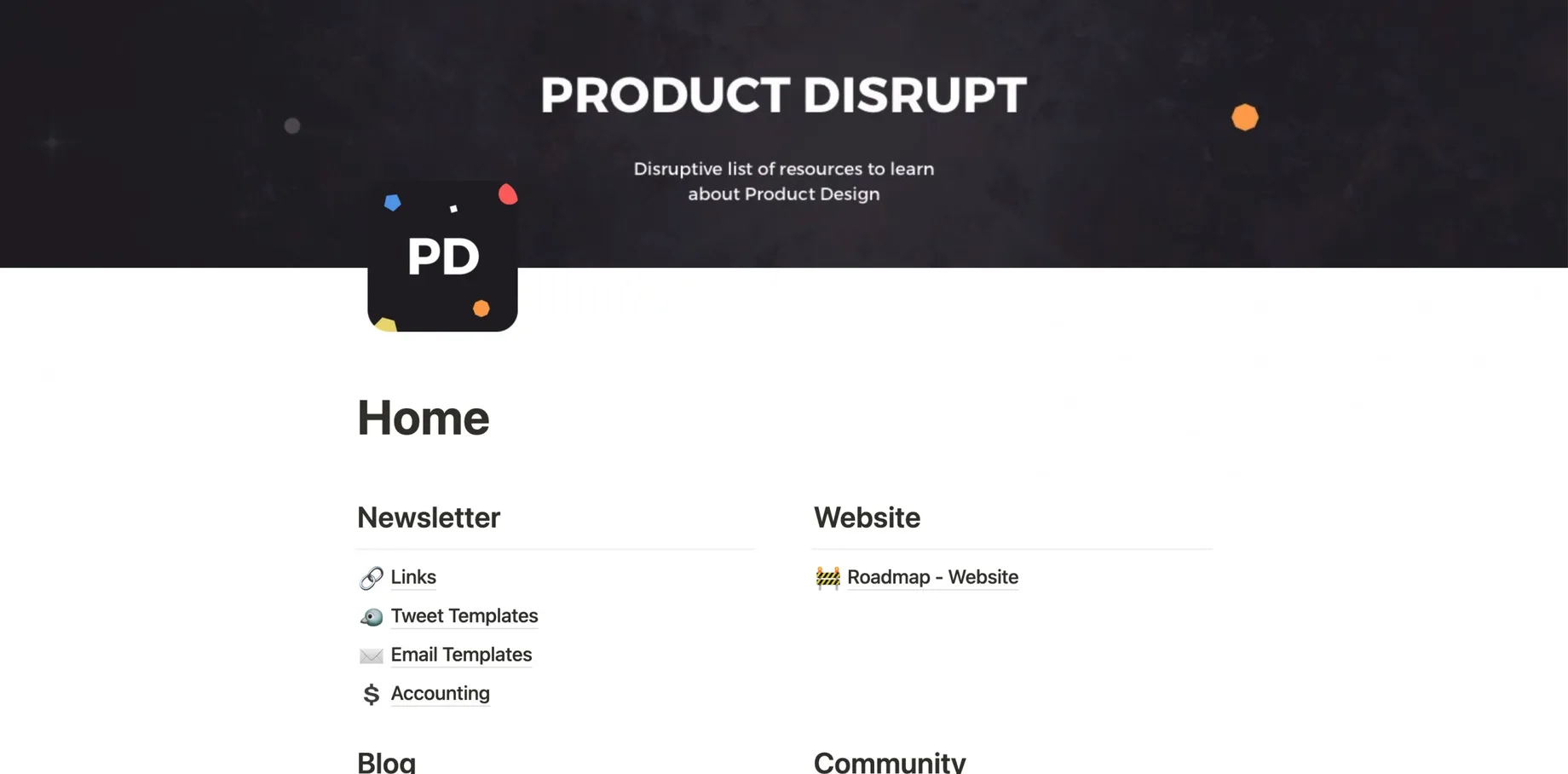 I've also been a long-time admirer of Google Maps. It's an integral part of my life. Hard to imagine living without it. I love how they've created a fantastic community of local guides around the world. It's the best example I can think of for the best use of crowd-sourced content.
What pieces of work are you most proud of?
A few years ago, I was consulting a Dubai-based food tech company. I worked with them for close to 2 years and during this time, I helped them design and ship two exciting products for the restaurants, viz., a white-label online ordering platform and a kitchen display system.
We came up with ideas, talked to the restaurant staff, designed, built, tested it with real users, and shipped the product. The whole journey was very satisfying and something that I'm very proud of.
The products we designed also went on to be widely accepted by their customers and it helped the business to generate new revenue.
What design challenges do you face at your company?
GraphCMS has two primary user personas – developers and content creators. Developers are technically savvy and usually understand the concept of a headless CMS. Whereas the content creators aren't expected to fully understand this concept, but that shouldn't get in their way of using the product.
So, while designing, we've to pay close attention to the persona we're designing for and create an experience that is advanced yet feels natural.
The space that we operate in is also relatively new. That makes it challenging to design something based on past experiences. Since we're pioneering a new way of creating content, we also have to take risks and make bold decisions.
What music do you listen to whilst designing?
Any advice for ambitious designers?
Don't give up when things get difficult. Grind through it and show up every day. Talent can only give us a head start but it's the consistency that helps us grow and move forward. I've abided by this learning since the time I started working and have reaped the rewards of it. I don't see why this won't work for you.
Stay humble and support other creators. Creativity isn't a zero-sum game.
I also made a typography poster of this quote which is now available as a digital print. You could get it from Gumroad. And use the code 'lovers' to get 20% off.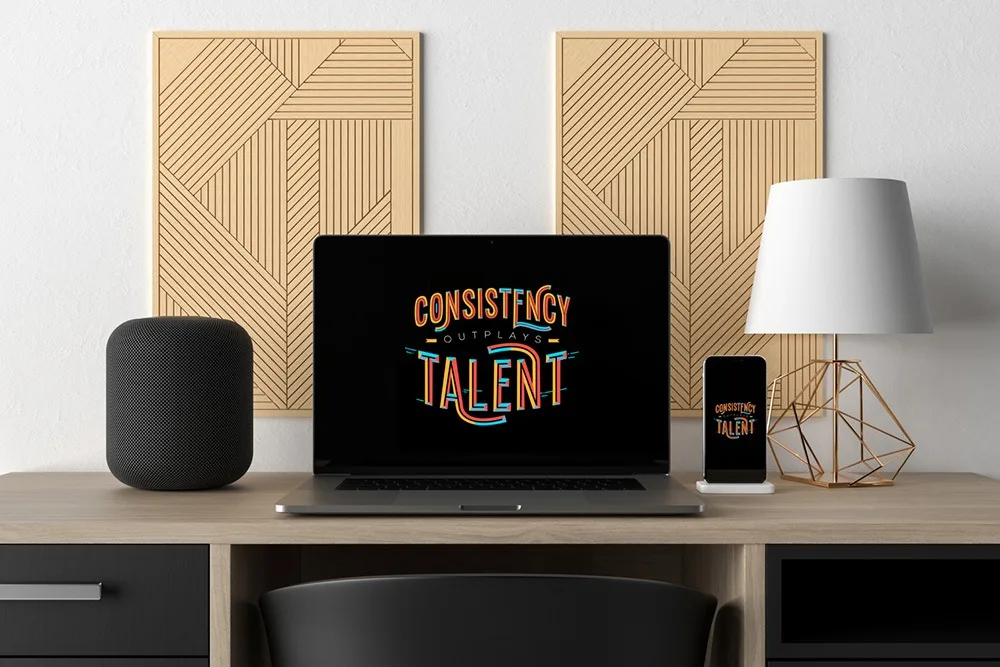 Anything you want to promote or plug?
I created a list of curated resources to learn product design and build digital products – productdisrupt.com. Here you'll find hand-picked blogs, podcasts, newsletters, designers, makers, books, kits, communities, etc., to help you grow in your career.
I'm also creating a guide to help people move abroad with a job. If you're interested in this resource, you can signup for early access here.
You can head over to my new personal website darshan.design, to learn everything about me. Feel free to drop me a hello @WeirdoWizard for anything related to design, side-projects, communities & building in public. I promise I don't bite.