What led you into design?
When I was younger you would very likely see me play with LEGO creating all sorts of things. I started off with regular good ol' LEGO bricks but at some point, Technical LEGO drew my attention because it was way more interactive. I truly believe that LEGO contributed to my problem-solving mindset, that I now rely on every day. I was on a different level as my classmates, I got distracted quickly, and always wanted to create things, but I wasn't great at drawing at all (which I'm still bad at).
The lack of practical skills in drawing felt like a blocker to pursue a creative job, so I went to school to learn to be a car mechanic instead. I, like many people, love cars, but being a car mechanic ended up feeling like the wrong thing to pursue for me. I kept being drawn to making things, and by then the internet had gotten way more popular. I gained a basic understanding of HTML and CSS through a book my sister's boyfriend gave me, which I received even before being connected to the internet myself, and I loved it. I had a friend in class that shared the same interest and we phoned each other multiple times a week to talk about the new cool things we'd built (and obviously showing off at school after transferring my website onto 4 floppy disks).
The sites I created in high school all looked, I'd say questionable, so I started looking into a variety of design tools, which I learned to use by designing forum banners. I enjoyed that so much that I ended up combining my creative and problem-solving mindset. Fast forward a few years to 2015, I graduated at a small startup where I was mentored by Pieter-Pleun Korevaar, and he taught me the craft of finding the balance between technology, user-, and business needs. During this same internship, I attended the Inside Intercom event in Amsterdam, ended up drinking a pint in an Irish pub with a few Intercomrades, not knowing I'd eventually end up moving abroad, to work for the same company.
What does a typical day look like?
A successful day works towards better understanding the problem to solve and come up with a vision as to how we can solve it within our product. This involves close collaboration with engineers, researchers, and of course the PM on my team. It's joined customer empathy across a variety of disciplines that makes Intercom a truly special place to work at.
Secretly I'm also a wannabe barista, so I can be found at the espresso machine on my floor quite often as well when I'm stuck on a project. I also often use it as an excuse to chat with our sales team, because the coffee machine is near their pod.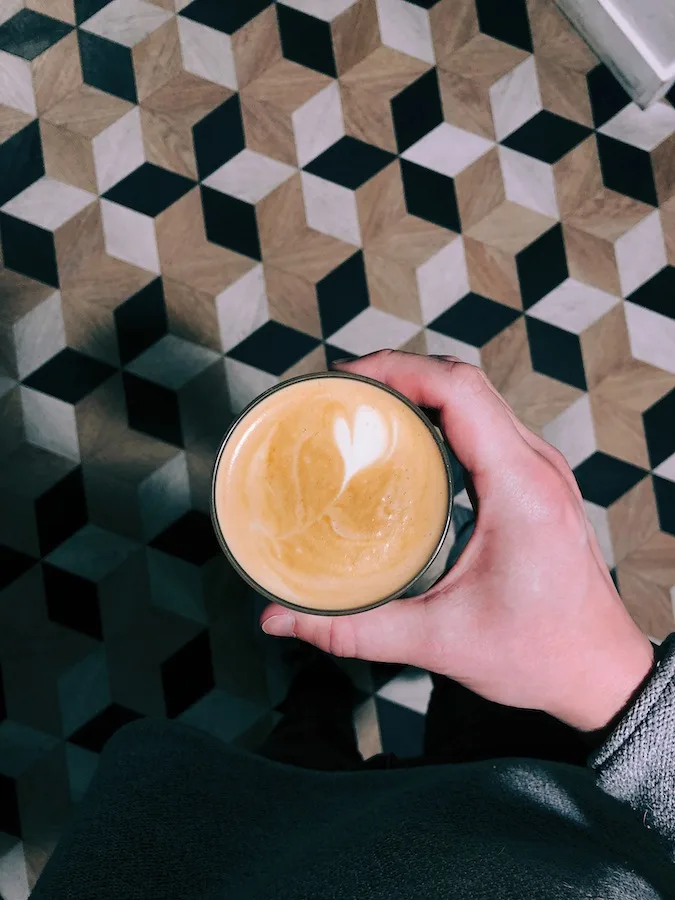 What's your setup?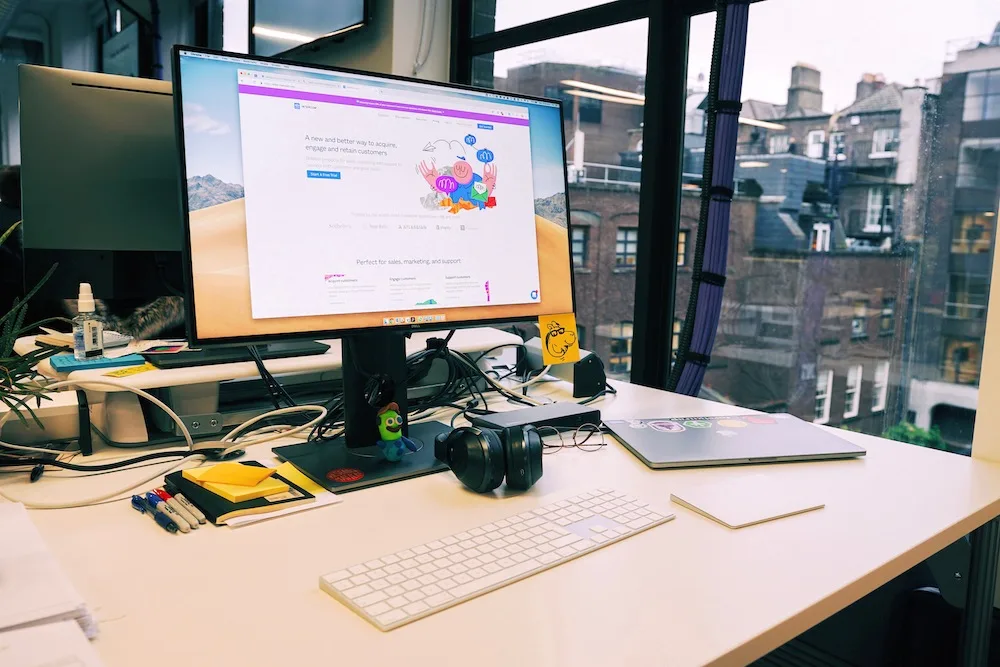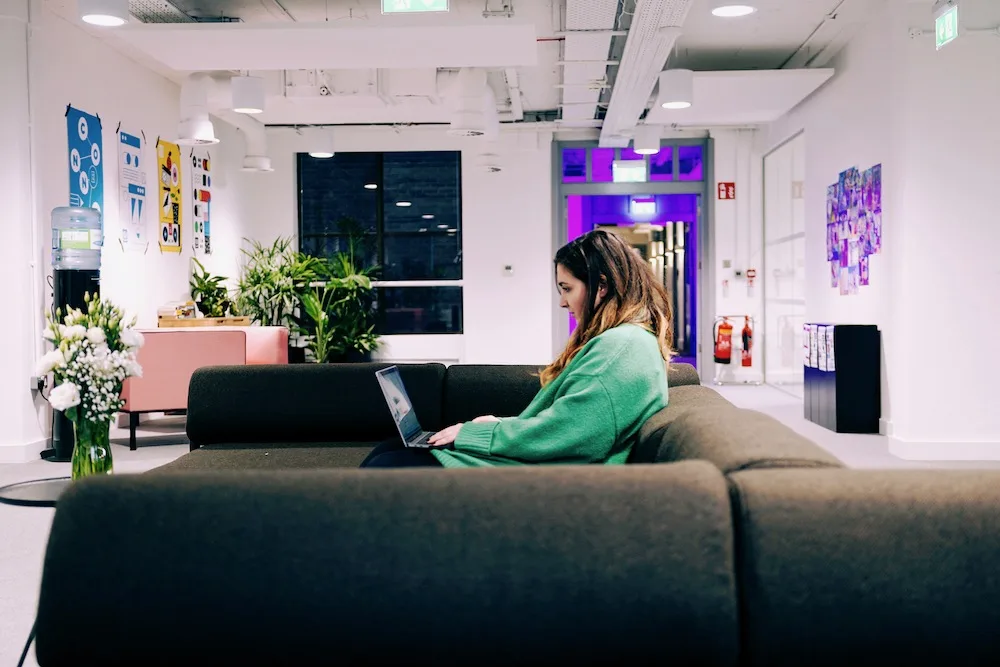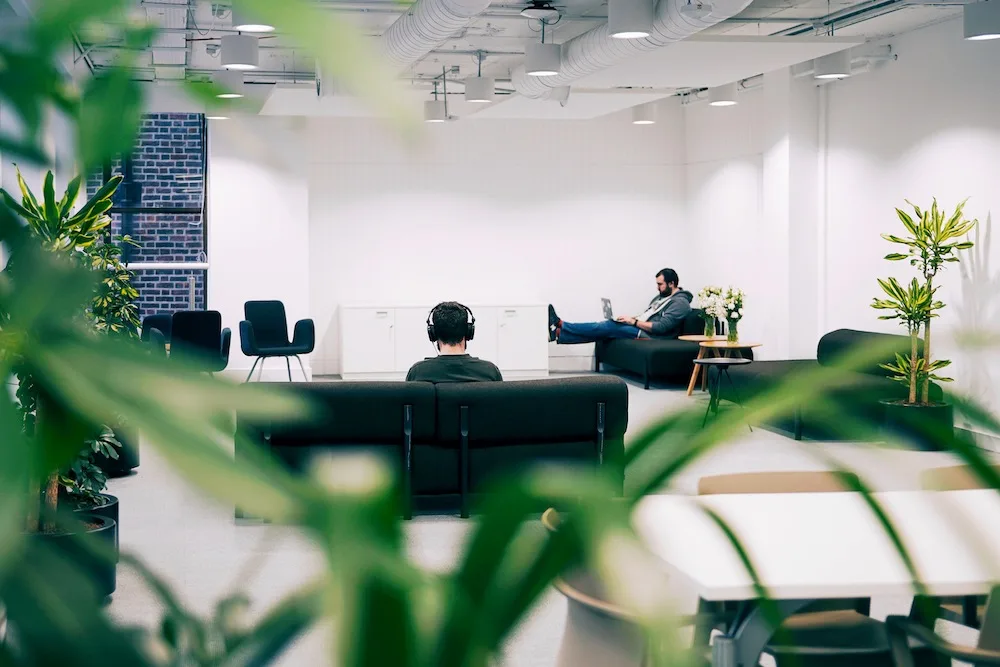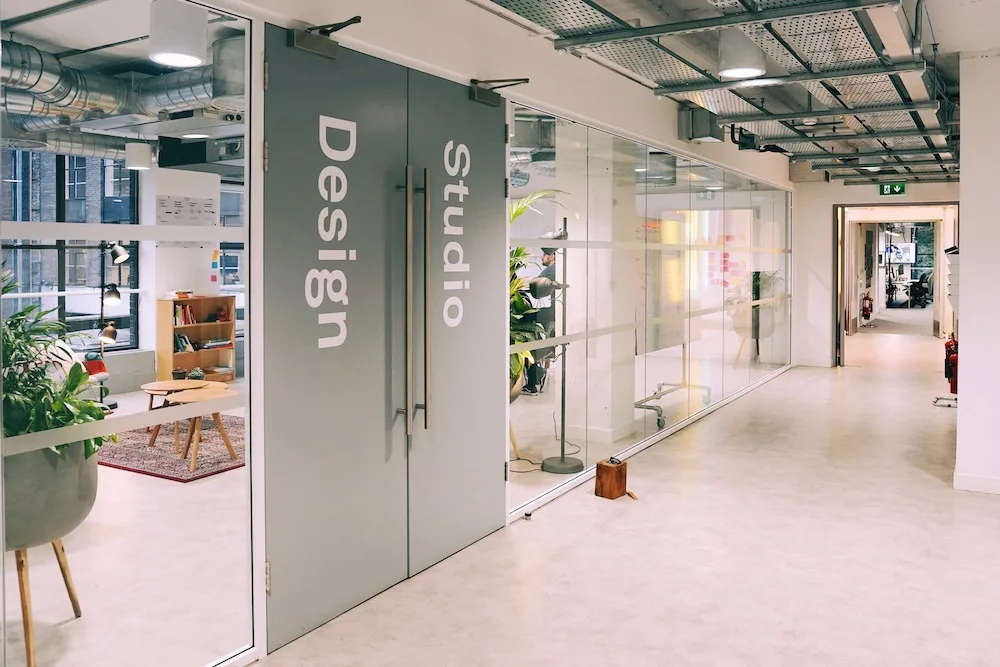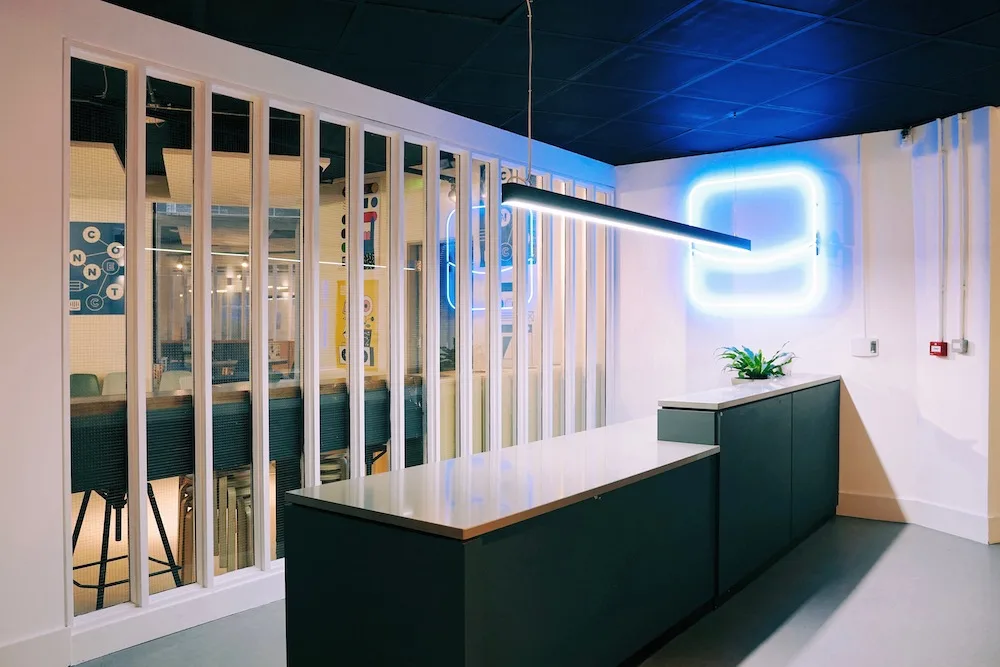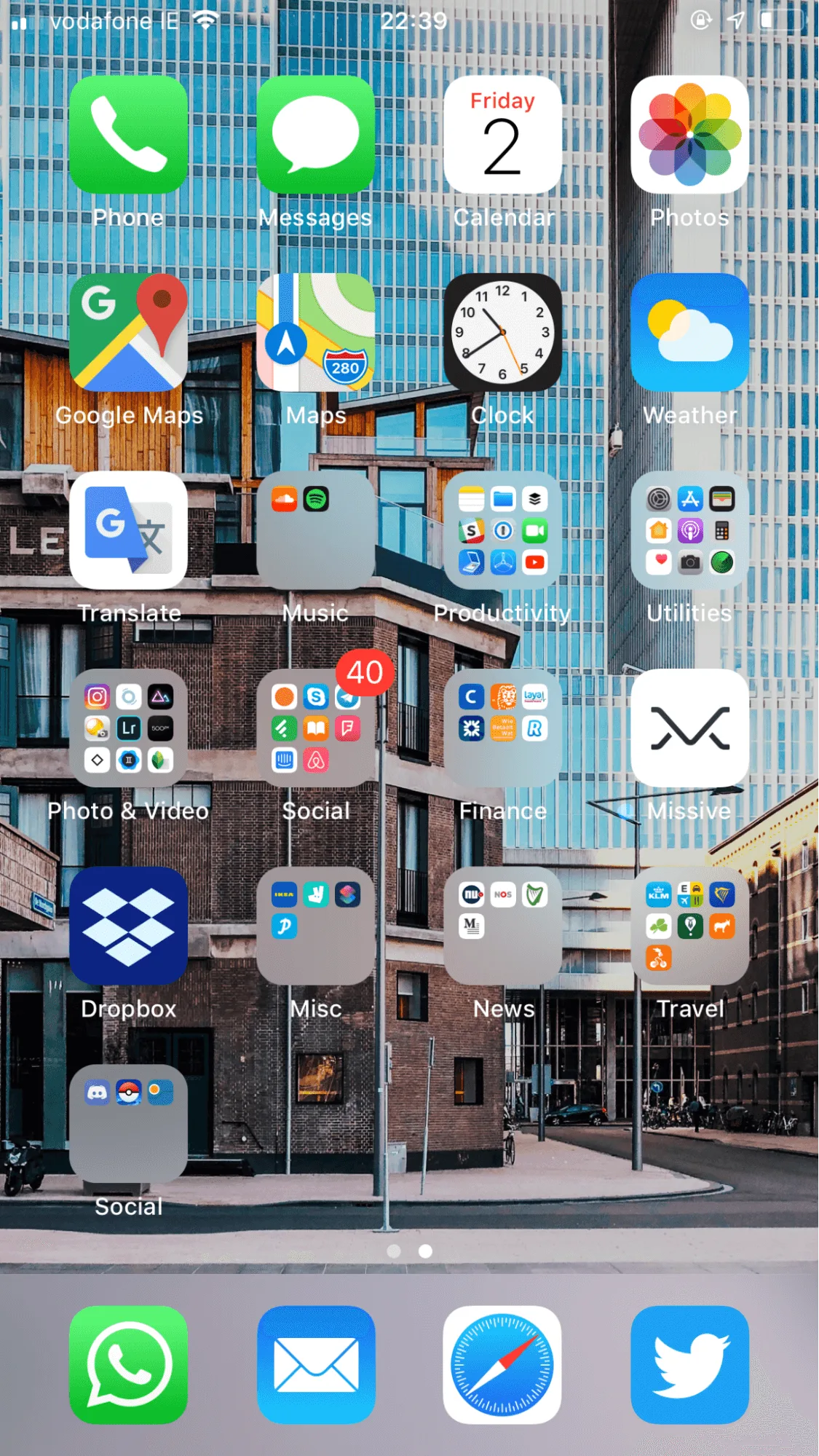 Where do you go to get inspired?
I always tell myself that if I wasn't a product designer, I'd probably be an architect. I love architecture and the way cities are designed, their culture and the infrastructure inspire me so much! All of this helps me with my day-to-day work as well, because it helps me see how the things I'm working on fit into the larger system of moving parts, just like cities.
I love to wander around cities I've never been to, and only plan so much that there's still room to wander around, which is where I often find the best gems. Living abroad makes me appreciate Rotterdam, a city close to where I used to live, even more. I used to take a lot of their infrastructure and architecture for granted, but it's actually a really well-designed city in my opinion. It's cycle friendly, has amazing public transportation, and has a gorgeous contrast between old and new buildings. The city was heavily bombed during the Second World War and I feel like it came out as a modern and scalable city.
I never really explored Rotterdam when I lived close, but today I rented a bicycle to see as much as I could.

Cycling around reminded me of how cool this city actually is.

Here's a few photos I shot 📸 pic.twitter.com/zzEgM6D5wu

— Davey Heuser (@daveyheuser) October 11, 2018
What product have you recently seen that made you think this is great design?
A designer I've been following for ages recently launched Jour. It's an app that reminds me a lot of Headspace and essentially enables you to reflect on yourself and where you are in your life. They offer a platform to just write down random thoughts, but also offer "Journeys" that guide you through your thoughts, making it easier to write them down.
What pieces of work are you most proud of?
My team recently unlocked workflows that enable Account-Based Marketing in Intercom. This was a project that required a deep understanding of all the moving pieces In Intercom, to find out where ABM could fit in, and in which form.
Due to the scale of this project I made the deliberate call to involve as many disciplines as early as possible in the project, so we'd all have a chance to build up shared understanding and empathy for the problem space. This meant that I worked with research to understand the problem to solve, and extensive collaboration with engineers to make sure we solved the problem in the right way.
I had never used the whiteboard, or talked to our sales team, as much as I did for this project. Using a whiteboard is a fantastic way to get aligned on certain topics and questions. It's a podium that allows everyone to provide input without the overhead of using a design tool. I'd say designing the actual mockups for this project only took about 15% of the time I put into this.
What design challenges do you face at your company?
Designing something that works in the short term, but serves a good foundation on the longer term. You can draw as many system diagrams as you wish, but the only way to do this right is by involving engineers as early as possible in the process. Not understanding the system or the context around the problem I'm solving can, and likely will, end up being a bottleneck for my teammates.
What music do you listen to whilst designing?
Any advice for ambitious designers?
Experienced people don't know everything, they are just better at breaking down a problem into smaller chunks. Breaking down a problem reduces the risk of wanting to solve everything at once, and it also makes it way easier for others to provide feedback.
Anything you want to promote or plug?
Apart from my day job at Intercom, I work on a project called IconJar, which is designed and built in collaboration with Curtis Hard. It's a Mac app that helps people get a grip on their (growing) icon collection. You can check out the website here → https://www.geticonjar.com
Also, at Intercom we're always looking to hire great people, so please don't hesitate to check out our careers page if I sparked your interest → https://www.intercom.com/careers
You can tweet me if you have anything you want to ask, or follow my Instagram if you fancy following my snaps.