What led you into design?
I'm sure I wasn't alone in thinking that art was my favourite class as a young teen in secondary school. I wasn't that good, but it's what I most enjoyed. When I had to leave school at 15 (my grades in other classes weren't good enough to stay any longer) I enrolled at a local college for a two-year course that was split equally between art and design. That was in 1995 and was where I was properly introduced to how design could be used to solve a problem.
Two years later, a future as a designer began to feel realistic. I liked the thought of project collaboration rather than what seemed like the more solitary life of an artist, so when I advanced onto a further two years of study I chose to specialise in graphic design. At 19 I moved to Edinburgh, Scotland, for a degree in graphic communications management.
In the summer before my final year of the degree, a travel grant was available to one person on the course to help fund overseas study. My application listed the contact I'd made to about 100 design companies in various countries, asking if they'd have me as an intern. One of the resulting internship offers was from GATF (Graphic Arts Technical Foundation) in Sewickley, Pennsylvania, and with the grant awarded, Sewickley became my home for some months in 2001. I'll never forget the many kind people I met. They played their part in my entry into the design profession.
Back in Scotland, when the degree finished, I worked in a few non-design-related jobs before finding a role within Myeloma UK, an Edinburgh-based cancer charity. I was responsible for their print marketing and website management. My resignation was handed in a couple of years later after I'd saved enough money to see more of the world. When my travels had finished in 2005, my job at the charity hadn't been filled, so I pitched the idea of working with them for three days a week as a contractor. They were equally keen, so for the next year and a half, I'd work from home, invoicing at the end of each month, and spend the other days building my website and trying to find design clients.
I've worked independently ever since.
What does a typical day look like?
Most of my income is from design clients, so the majority of my time is spent working on logos and visual identities (research, strategy, design, implementation). Overall project time frames vary from three weeks to three months, sometimes longer depending on complexity, and I tend not to take on any more than two or three projects at once so I don't stretch myself.
I'll spend about half an hour a day replying to inquiries (people generally find me through my website, books, or word-of-mouth). I reply to as many questions from students as I can, but I get quite a lot and can't answer them all, unfortunately.
My website and design blogs are a continual work in progress. I've never been happy with my portfolio, but that's important. In the words of Adrian Shaughnessy, "The day you sit back and say, 'My portfolio is great,' is the day you are dead in the water. Your portfolio requires endless work, and few things are more important than that."
Other than that, I spend as much time as I can with my kids, and I always feel better after exercising.
What matters most from a work perspective, rather than setting a specific schedule, is finding good clients, keeping my promises, and getting a decent sleep. The rest tends to fall into place.
What's your workstation setup?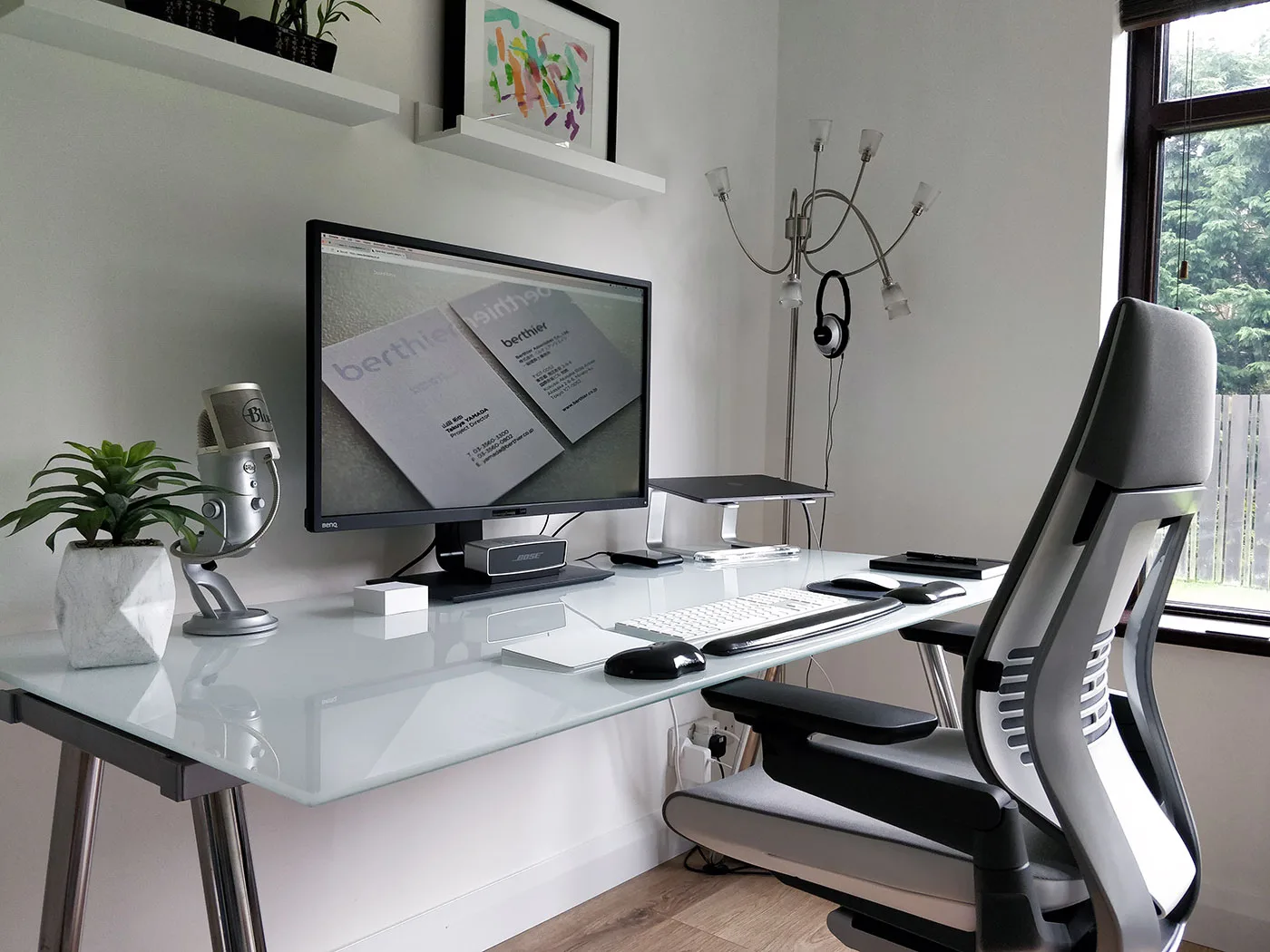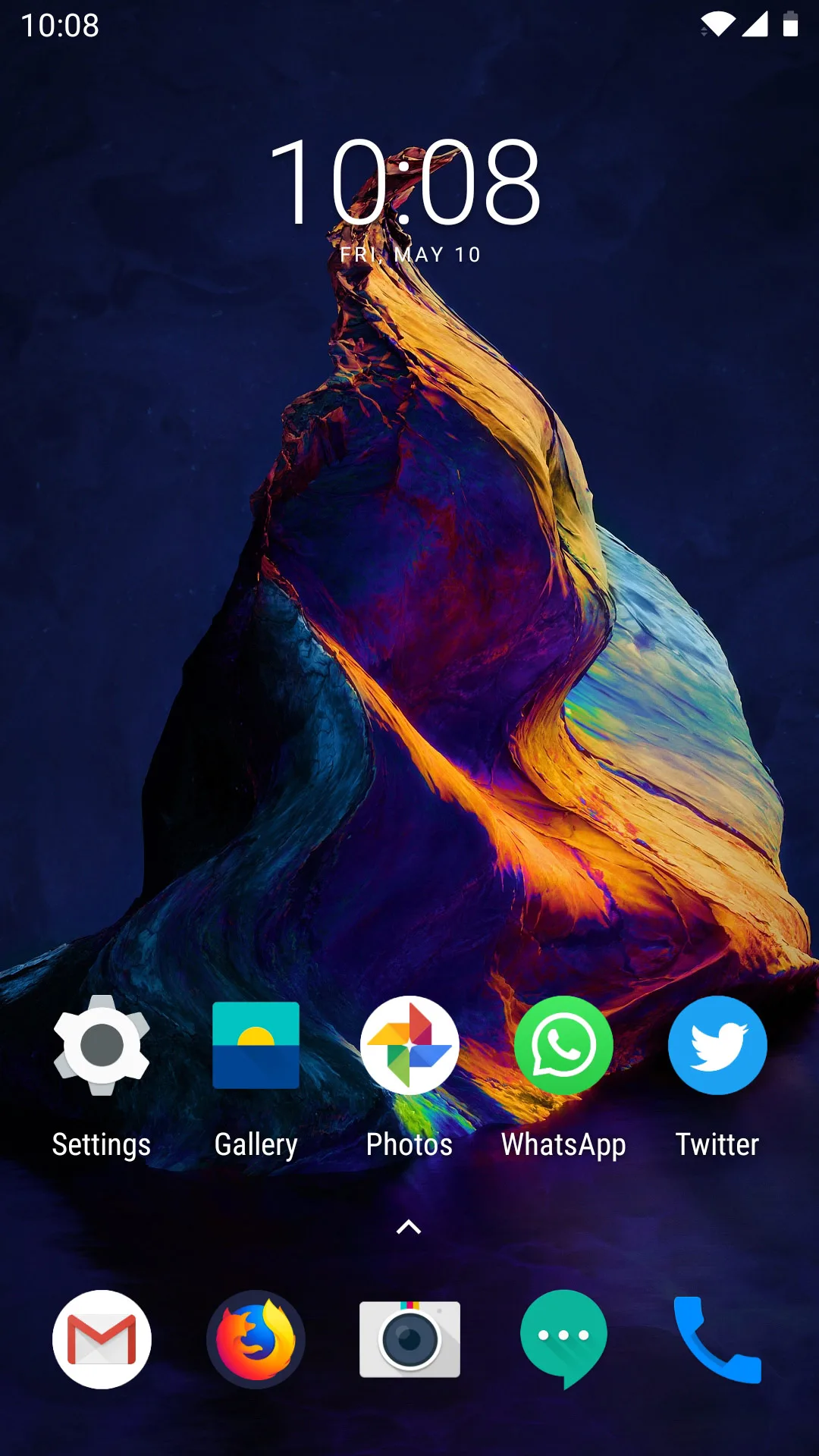 Where do you go to get inspired?
A walk in the woods, reading a book, swimming… anywhere really. But I don't go looking for inspiration. I don't need it to do a good job, but I do need to be motivated, and that easy when I remind myself of the life I was born into, being loved and not worrying about food or clothes or staying warm. I know how many people never have that, or never have the pleasure of doing work they enjoy. Design's a wonderful profession — one I'm fortunate to be a part of.
What product have you recently seen that made you think this is great design?
I recently bought a Lexus is300h. Easily the nicest car I've owned. Low emissions, sleek lines, smooth transmission, great seats, plenty of room for the kids, good sound insulation. A lovely product.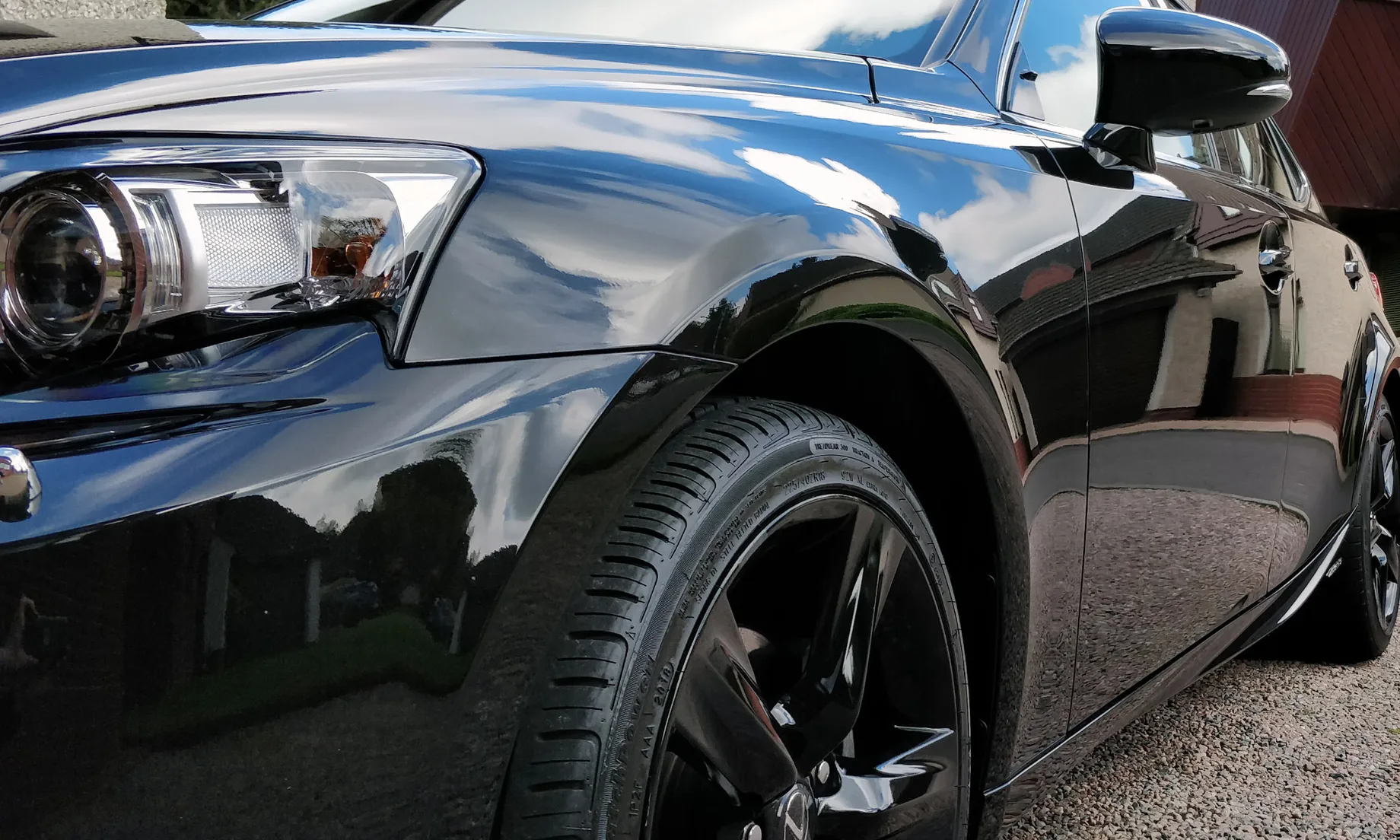 What pieces of work are you most proud of?
Design-related, I'm proud that my books have helped other designers around the world. Much of the credit goes to the gracious contributors, the publishing teams, and my friends in the profession who gave feedback and encouragement along the way.
Non-design related, parenting. A work-in-progress, and I'm far from perfect, but despite kids being the biggest challenge I've faced, my two little ones (Scarlett, 5, and Isaac, 1) have brought a lot of love into my life. For parents with kids between the ages of 2 to 7, I recommend reading How to Talk so Little Kids Will Listen. That, and counting to 10.
What design challenges do you face at your company?
Being in a company of one means I probably need to avoid distraction more than I would if I was in an office with 10 or 20 others. It's likely a challenge for most people who work from home. I've been doing it since 2005, though, so I'm kind of used to it.
Client turnover can be tricky, not knowing where the next project will come from. That's especially true with work that's focused on logos, because a good logo will last for the duration of a business, so when I finish, I don't expect more work from a client. That keeps things interesting because it means I'm always learning about new businesses in different markets. On the other hand, my workload is impossible to predict, and it's never a steady stream. Quite a few clients come back to me asking for additional logo work (for a sub-brand or a new venture), or to design brochures, iconography, packaging, etc., but I mostly collaborate with one company for a few months then move onto another.
Working independently also means I have to go a little bit further to earn the client's trust. If a potential client has a choice between me and a team of five people, when we both have the same level of experience, the same quality of portfolio, and the same pricing structure, it's normal that the studio's chosen because it appears less risky. I don't expect to win every potential project, and that's okay. I'll never be the right fit for everyone, just as everyone won't be the right fit for me.
I'd make a lot more money if I accepted every project on the table. But there'd be consequences. Each project would get less of my attention. The quality of my work would suffer. Clients wouldn't be that happy. I wouldn't get as many future offers. So it'd be a short-term gain for a long-term loss. Because I often say no to potential clients, I place more value on my time and build a stronger foundation for my business. And the clients I work with get a higher quality of service.
Don't feel that you need to say yes to everyone who comes your way, because actually, it pays to say no.
What music do you listen to whilst designing?
Any advice for ambitious designers?
Don't look too far ahead. You'll lose focus on the client you have if you're already thinking of the next.
Judge your progress on your past work, not on the work of others. There'll always be portfolios you admire because they're better than yours, which helps because you have something to aim for, but the most realistic measure of progress is right there in your earlier projects. Make your next one better than your last.
Always try to add some wit into your work. It'll help make the world a better place. A book I highly recommend is A Smile in the Mind.
A few words from Paula Scher on working for free, "That's why pro bono work is great. You choose to do it, and if you're choosing to do it to grow your own work, your deal is essentially that you're not going to collaborate. You're going to do the job the way you think the job is going to be done." I agree. Pro bono's a swap. You give up your fee, and the client gives up the ability to ask for changes. It's good for both sides. The client gets free use of work that you want in your portfolio — work that persuades others to pay you.
Anything you want to promote or plug?
A new addition to my tiny collection of design books, Identity Designed: The Definitive Guide to Visual Branding. Published in January [2019] by the fine team at Rockport, it's 288 pages of in-depth case studies from a variety of brilliant design studios around the world, each outlining the intricacies of their process and how they create successful, measurable outcomes for their clients. In the words of Adobe's principal designer, Khoi Vinh, it's, "Not just beautifully designed, but also beautiful in its depth and detail about the identity design process."