What led you into design?
When I was 8, a hurricane blasted through my Southern village. For two weeks, we had no power and schools were closed. There was nothing to do but play among huge fallen oaks. I started to turn the debris into make-believe worlds. Years later, I accidentally walked into a college design studio space and saw hundreds of beautiful scale models. My path was clear.
What does a typical day look like?
Sunrise: coffee and sketchbook
Shower/ Iron/ Dress/ Eat/ Procrastinate
Leisurely bike ride to the HUSH studio
Group ideation sessions
Hot lunch by the water
Headphones / Design time
One-on-one reviews with designers
Cocktails
NY Philharmonic or Ballet
What's your workstation setup?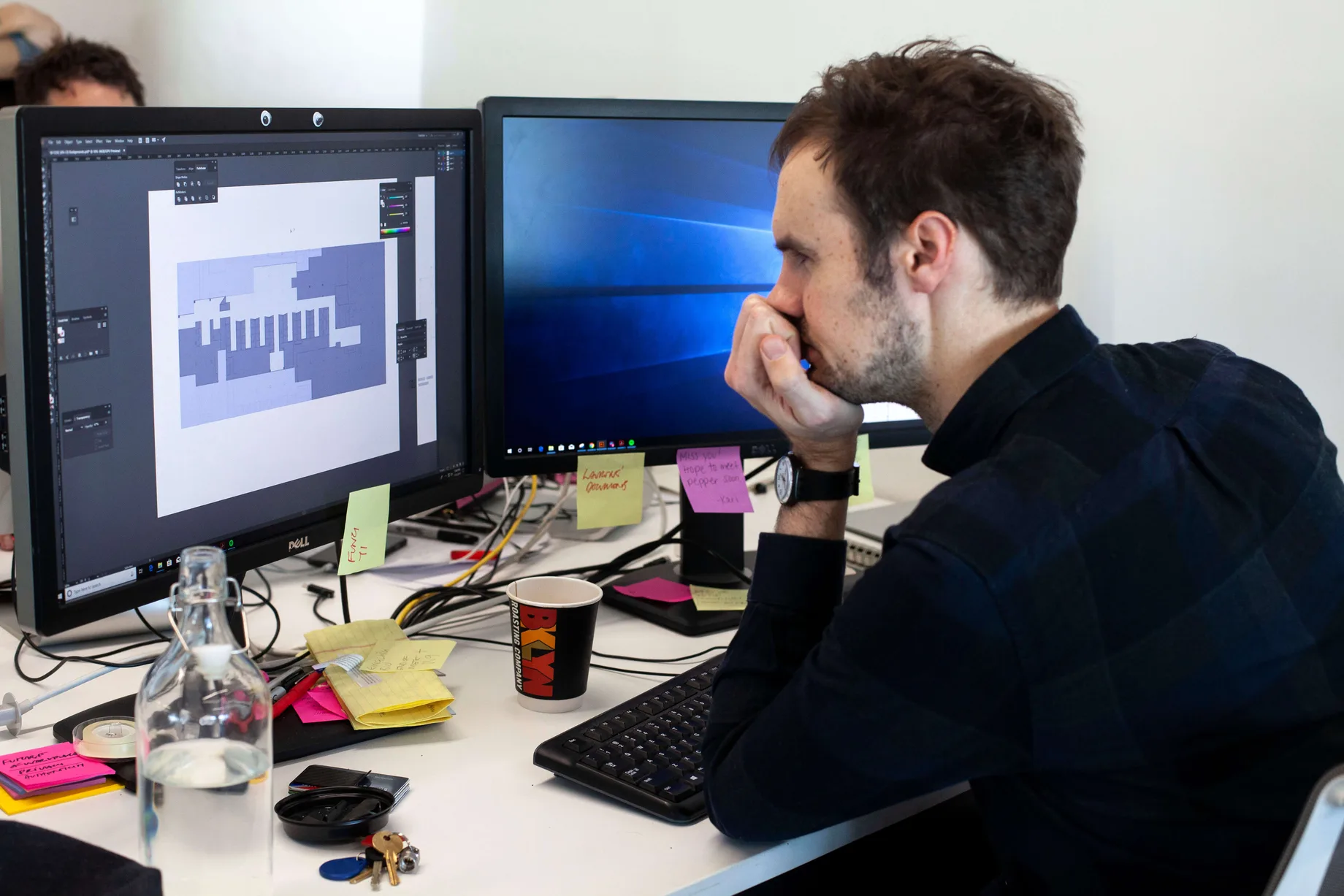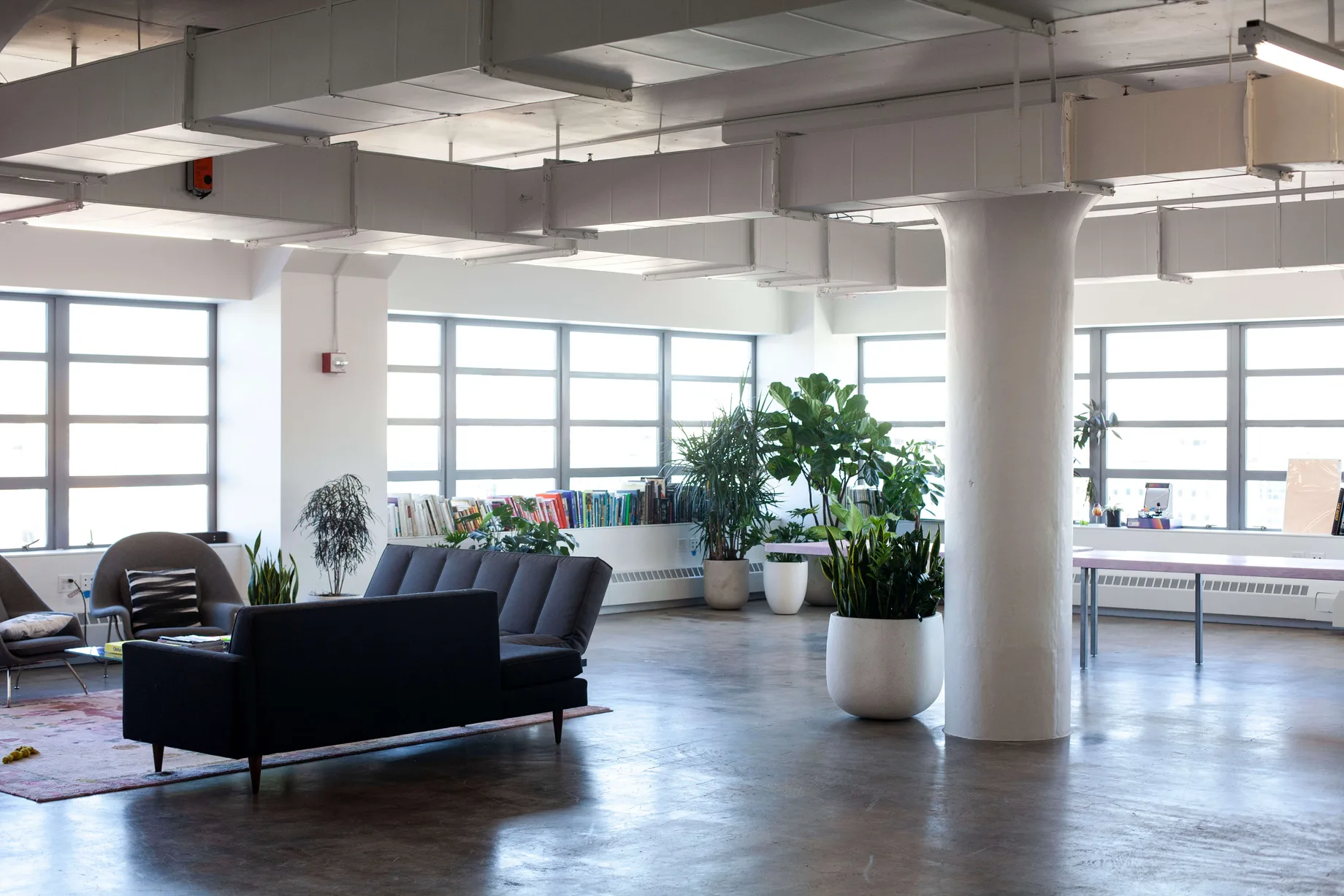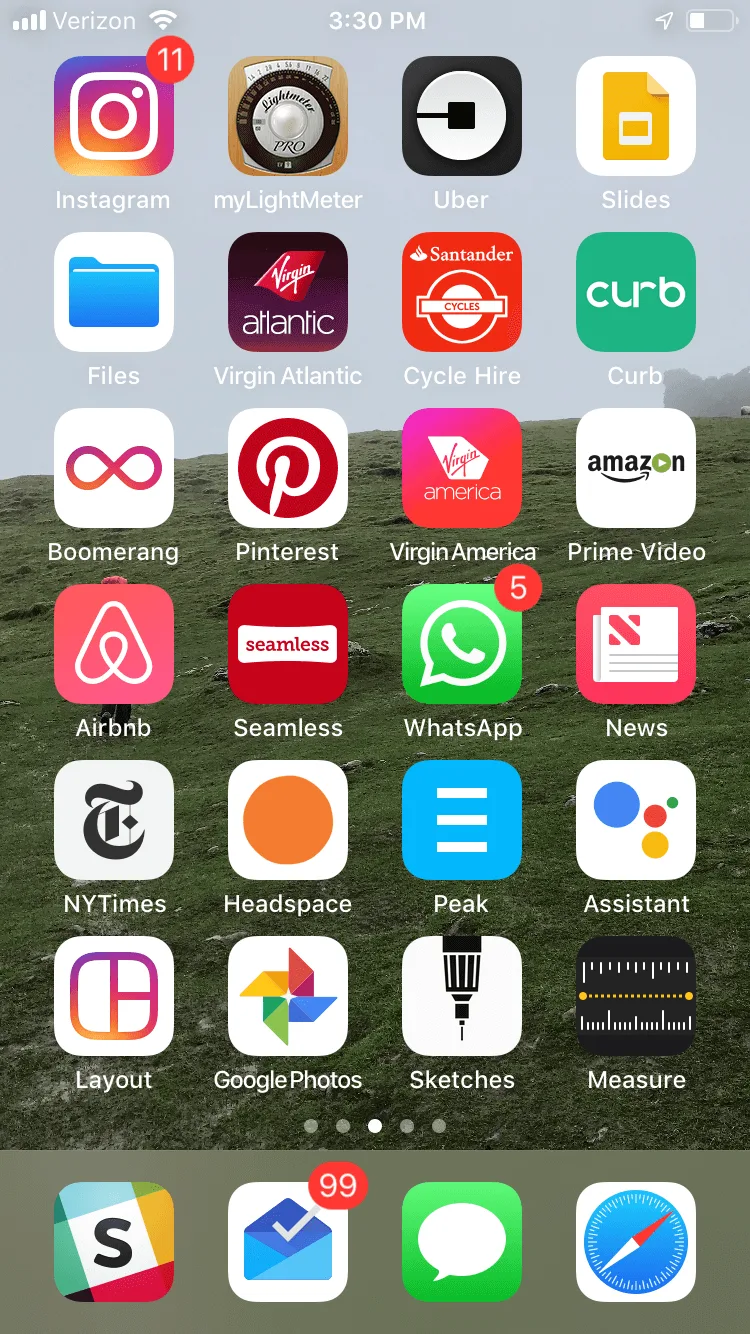 Where do you go to get inspired?
The New Museum- The New Museum doesn't give a fuck. They're determined to show artists that are conceptually interesting and not part of the canon. A lot of other museums have a clear agenda to raise the value of specific artists and paintings.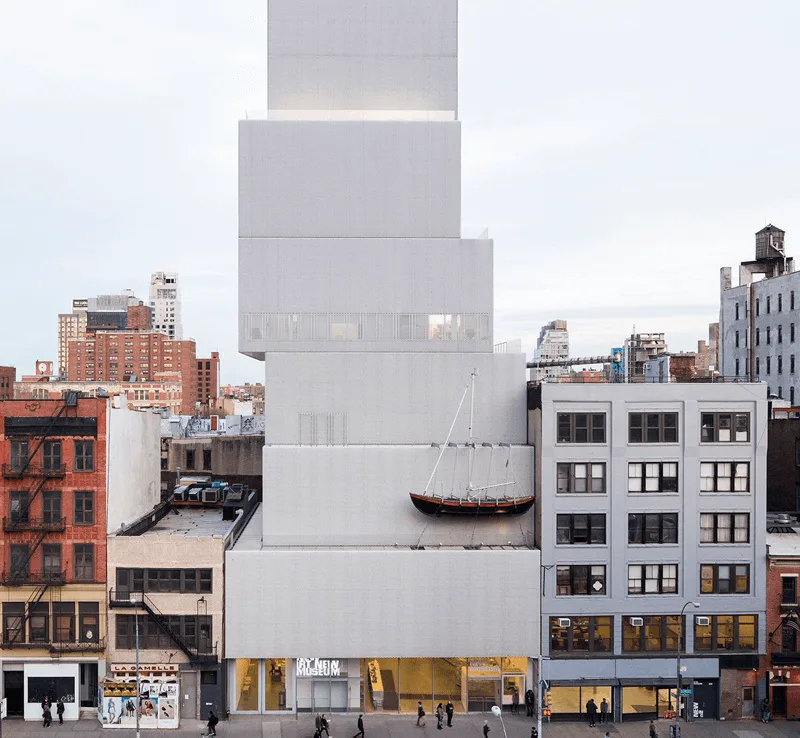 Neue Galerie - Incredible intersection of architecture and art.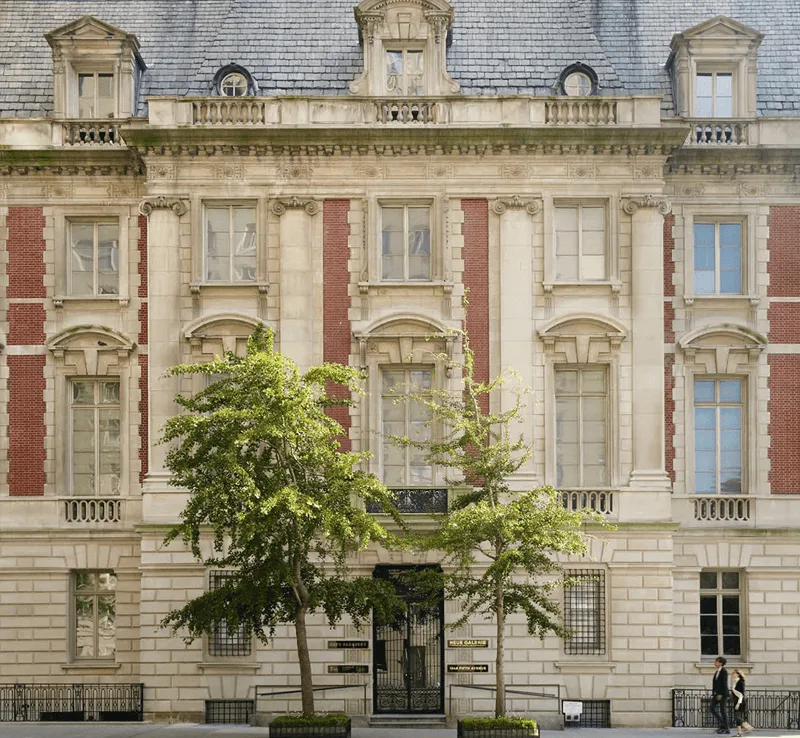 The Met - Perfect place to wander around and get lost. One of the few parts of New York that has remained both accessible and unchanged. It's like Grand Central Station but with more intimate spaces.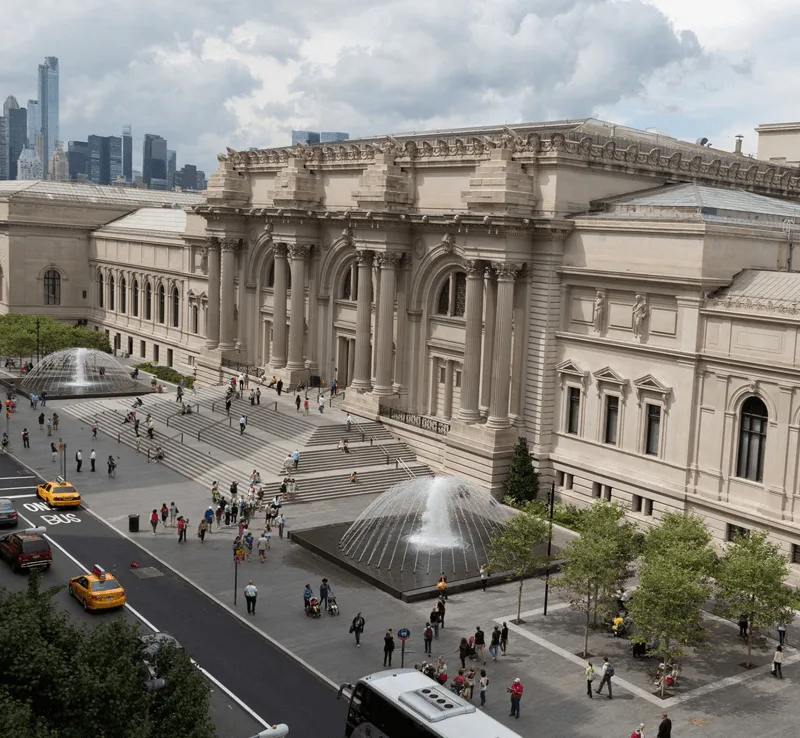 The White Mountains, New Hampshire - Oldest trails in America. Painful to climb, but there are little cabins with bunk rooms at the top that you can spend a night in. They have to helicopter propane up. I'm the type of person that feels like they need to suffer in order to enjoy themselves. This is why the White Mountains feel like the perfect place to go for me.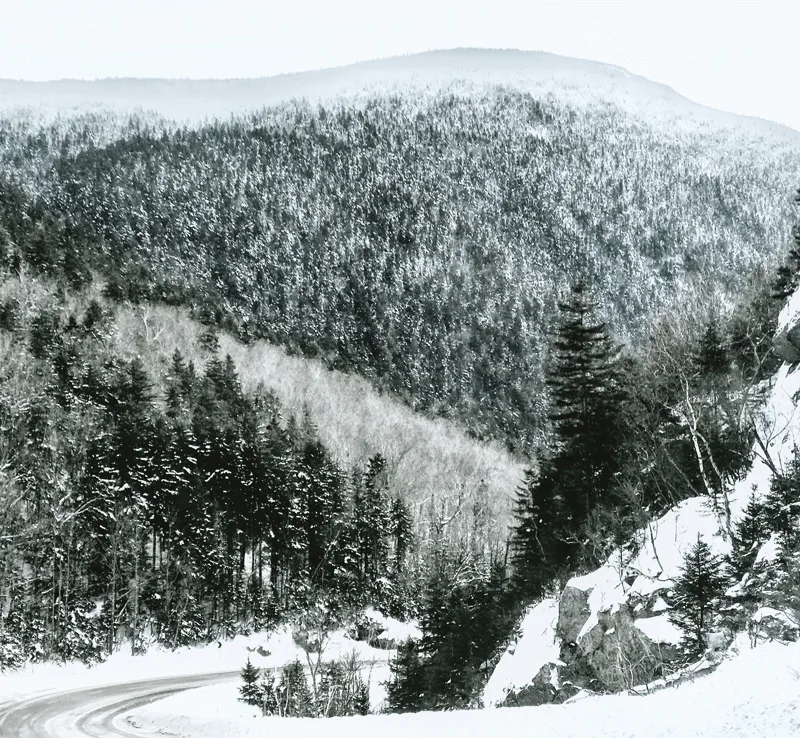 What is your dream project?
I would love to turn Rashid Johnson's Antoine's Organ into a multistory experiential park. It's such a brilliant piece. In addition to incredible narrative depth, it creates such a strange feeling. It's perfectly gridded and simultaneously teeming with organic life.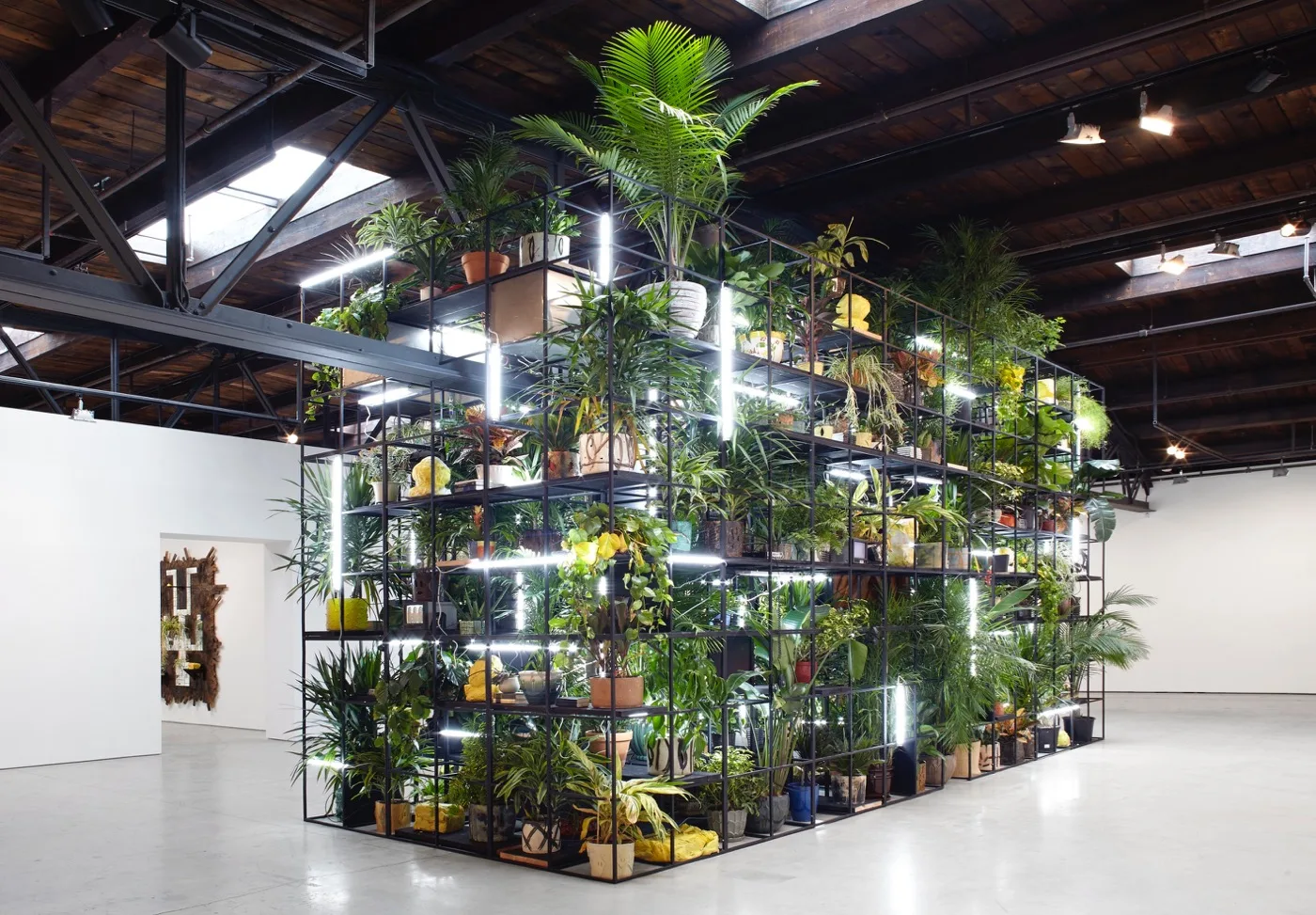 What pieces of work are you most proud of?
Google Deep City - Was deeply conceptual and technical. The prompt from the client sounded so bizarre initially. They asked us to create an experience that explained the philosophy of the data point. I really enjoyed the challenge of taking something so abstract and turning it into an accessible experience for visitors. Deep City was also a project where we really pushed the relationship of technology and materials to create unexpected experiences.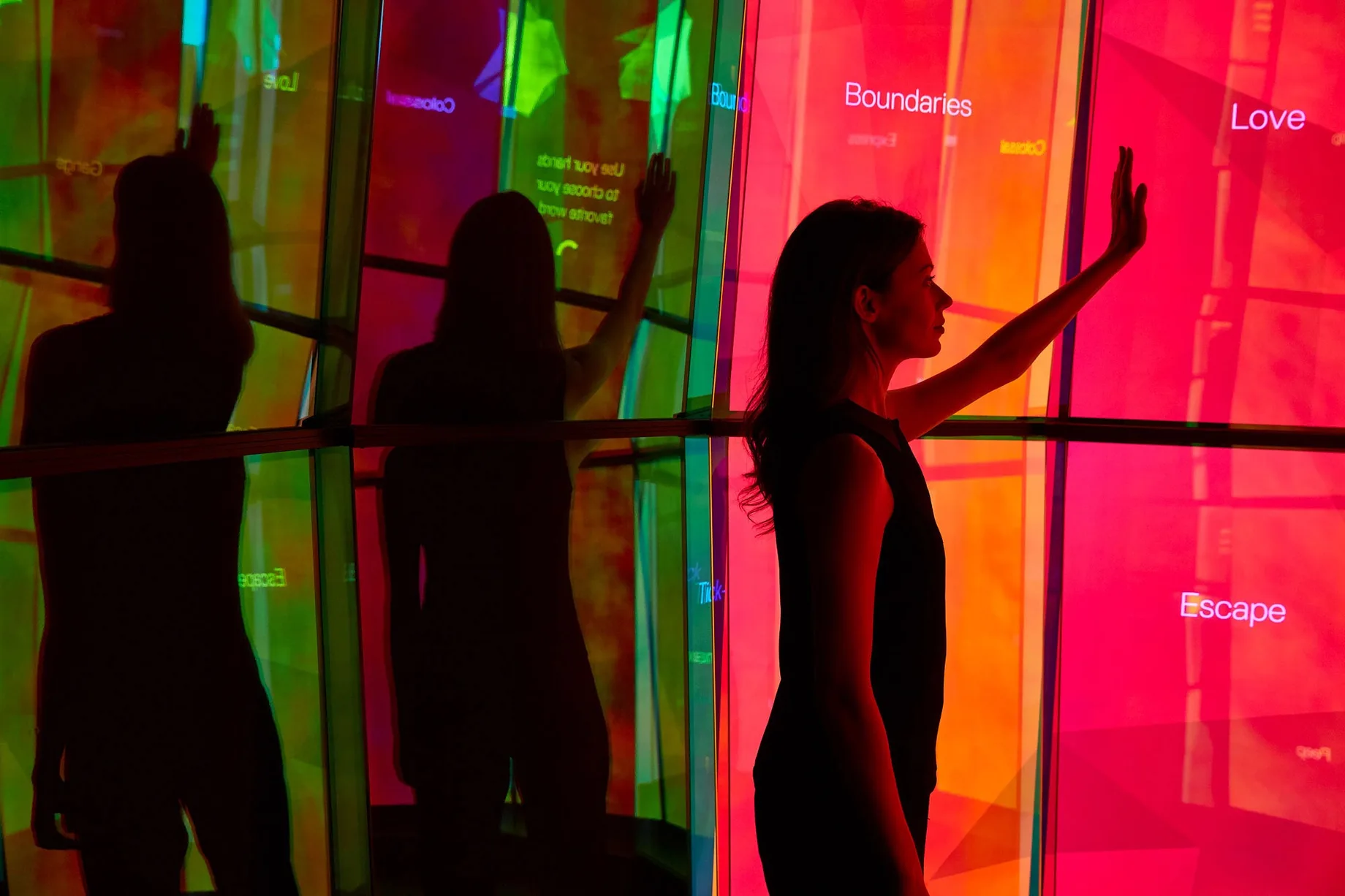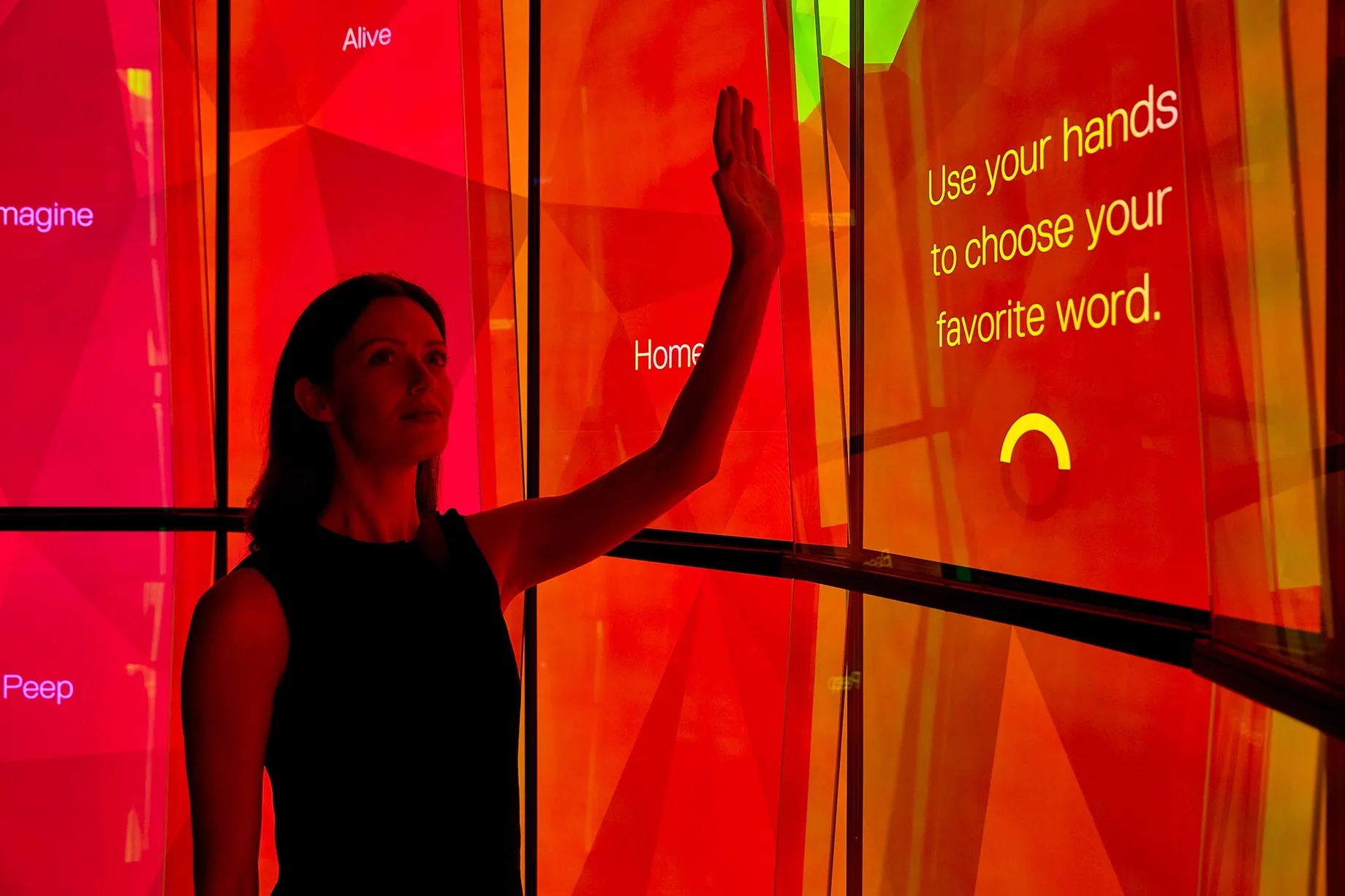 Facebook Global Partner Centers - Was fascinating in the depth of strategy developed. What started out as a messaging strategy quickly translated into every level of experience: installations, wayfinding, materiality, typography and so on. The time we took upfront to really unpack the Facebook Partner Center relationship need was more valuable than we could have imagined in creating a clear path for design and programming all over the world.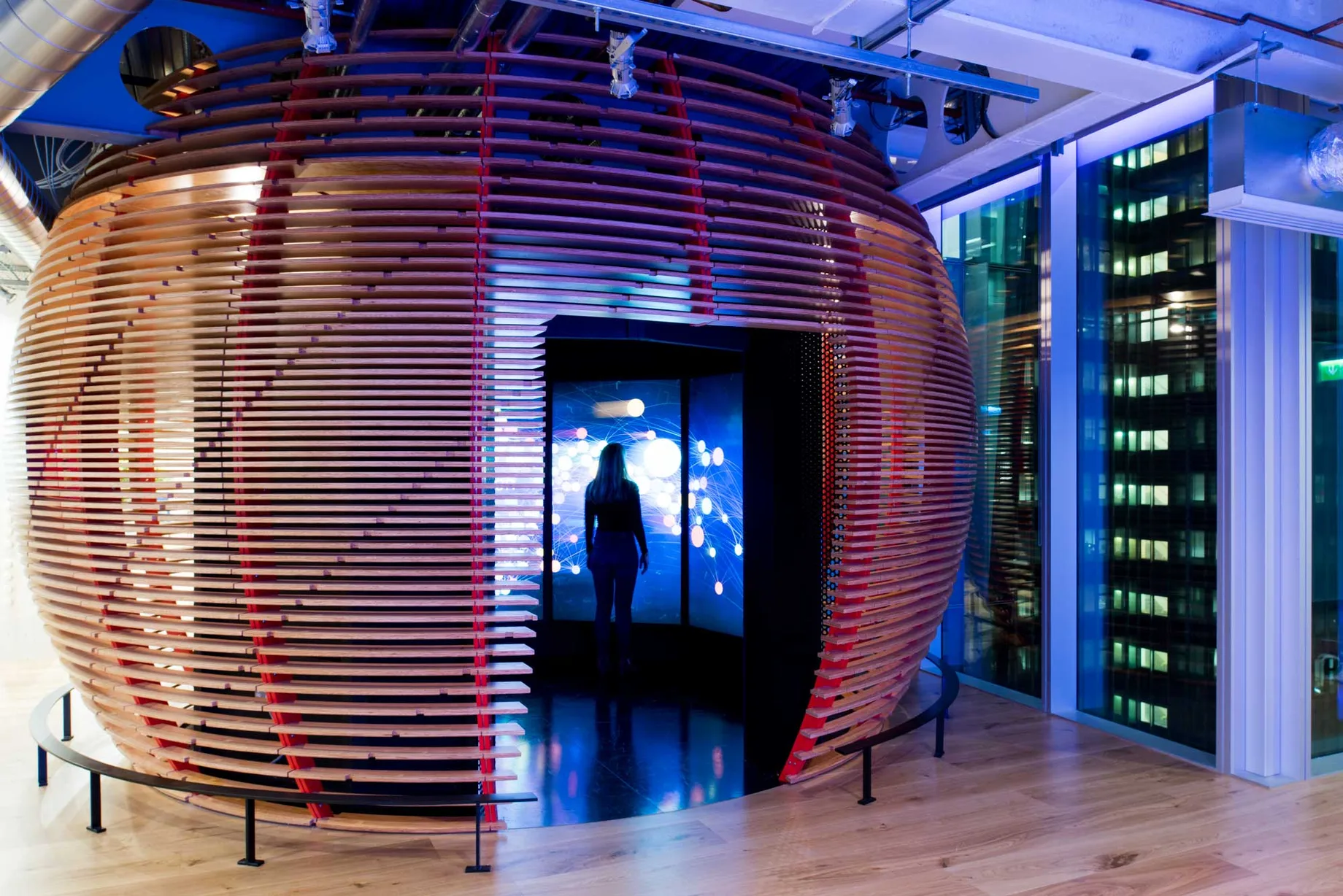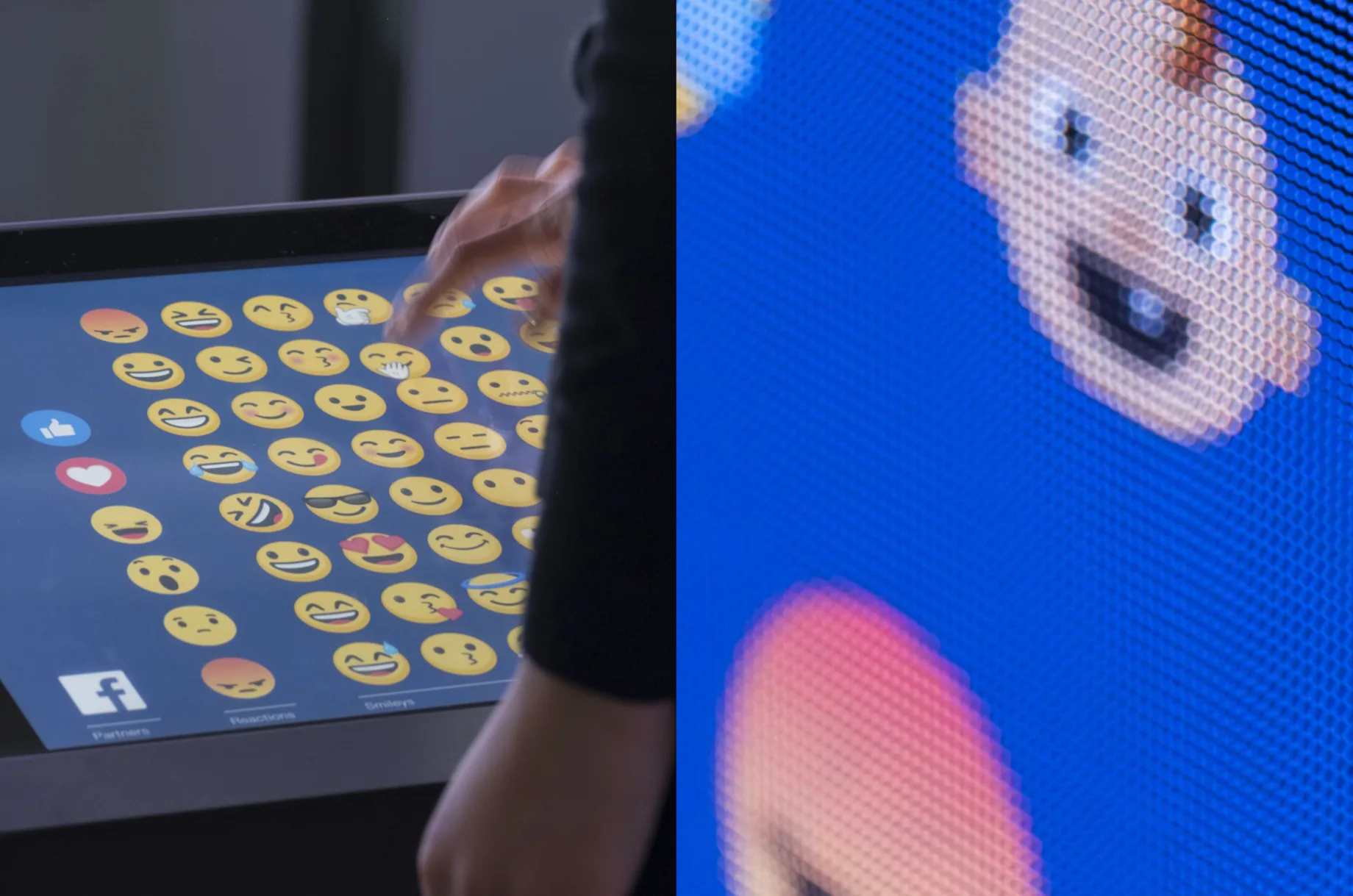 United Therapeutics Unisphere - Was a completely different scale than we were used to working at (at the time.) The challenge was to make a simple expression that could be read by anyone in the building at once without depending on an app or screen. It took a couple of weeks of exploration to realize that animated projections of light would allow us to create a giant expression without creating an enormous physical disruption within the building's lobby.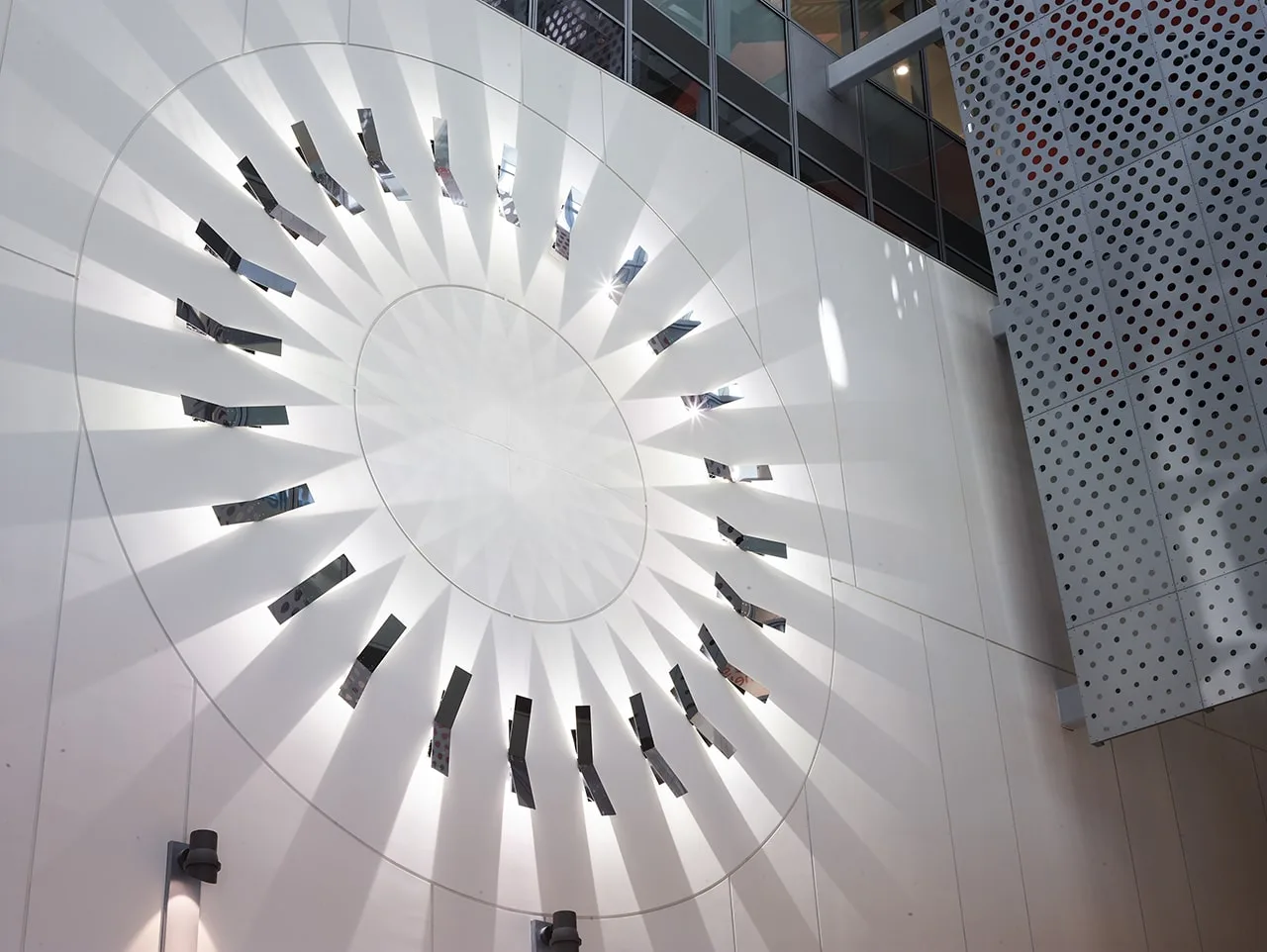 What design challenges do you face at your company?
Creative success at HUSH requires that individuals from different backgrounds collectively arrive at something neither of them would have come to on their own. In order for this to happen, individuals need the time and space to explore before making hard decisions and yet, without having to make hard decisions, teams get trapped in a very unattractive world of formless ideas. The way to manage to not lose our minds within this head-spinning catch-22 is by a raw, inexplicable faith in the time-tested HUSH process, which sets strict limits on our abilities to get too serious too soon and on the flipside, forces us to get real very quickly.
What music do you listen to whilst designing?
Concept Design: Dorothy Ashby
Technical Design: Teebs
Strategic Design: Chopin
Emotional Design: Frank Ocean
Late Night Design: Charles Mingus
Any advice for ambitious designers?
It's better to be correct than saucy. Memorable designs achieve both.
Anything you want to promote or plug?
Sarah Lucas retrospective at the New Museum shows the work of a creator who is steeped in narrative, intuitively funny and materially honest and interesting.