What led you into design?
I studied to become a developer, but I was always drawn to arts more. During my studies, I avidly absorbed design and contemporary art, as if I was an uncontrolled neural network. Back then, more than 10 years ago, during my age of stormy maximalism, my twin brother Dmitry Kovalev and I launched our first project — an art magazine named Sgustok. We were creating its content and design and fully managing its development. After we released the first issues of the magazine (001, 002, 003), we were noticed and were offered more design work. We quickly moved from the development area to the design area.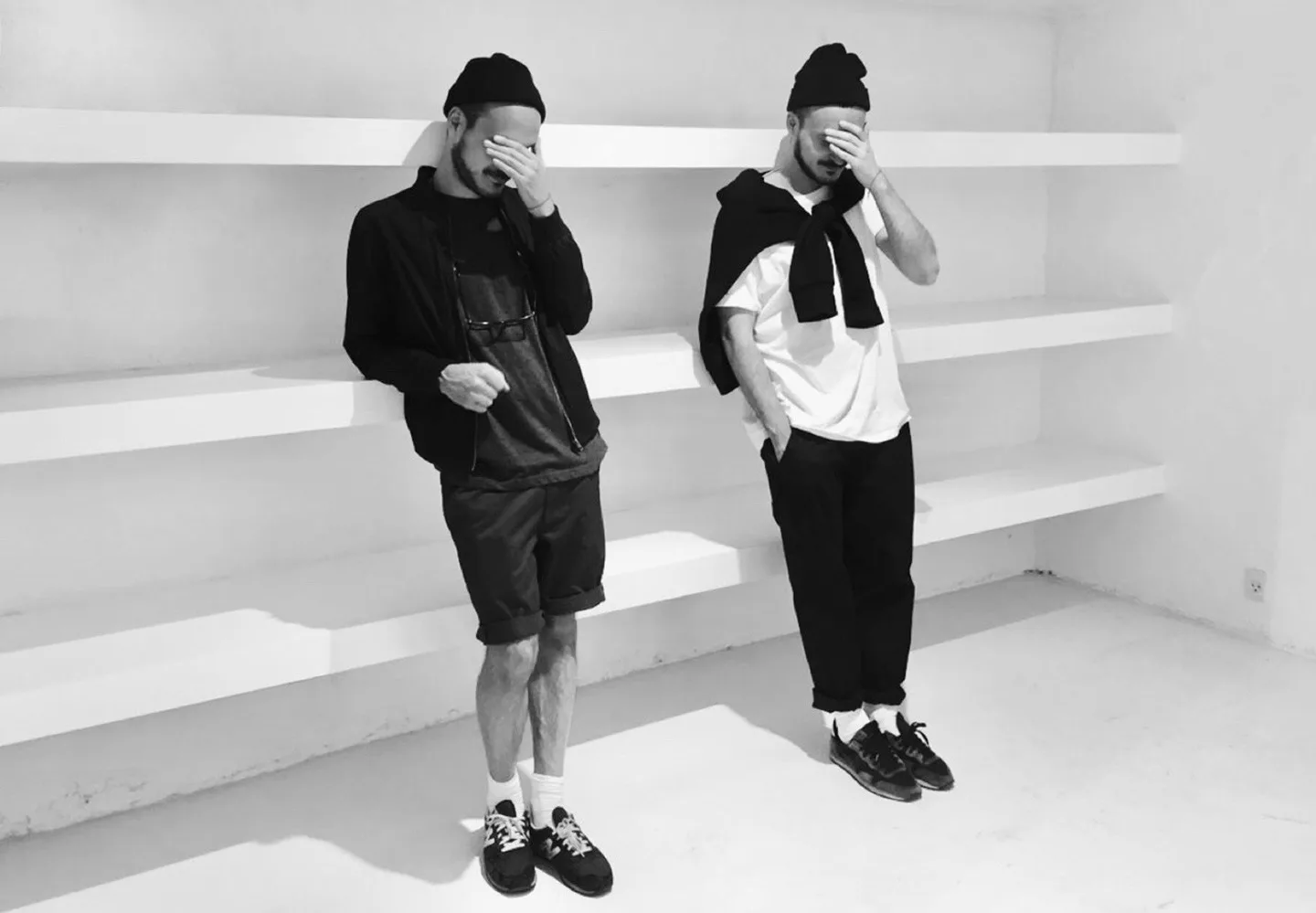 What does a typical day look like?
To keep myself up to date and get inspirations, every morning I browse my feed in Feedly, which is a source of all kinds of design related works and works of contemporary art. This art flow charges me for the whole day and helps me to think more boldly and radically in my own work. In Revolut there are no managers because our founder doesn't think such hierarchy is productive. Management role is often taken by a designer or a developer, which reduced the number of meetings, and allows us to focus on our work. Team members get the power of decision making which allows us to DO instead of TALK. This turns my day into a continuous and fast-paced brain work. In my free time, I work with my brother on projects that we like, for example, an interesting job from a friend or an acquaintance in the art world who wants a design solution from Sgustok Studio.
What's your setup?
From hardware I use Macbook Pro, Apple Thunderbolt Display, Magic Mouse, iPhone and headphones AiAiAi TMA-2.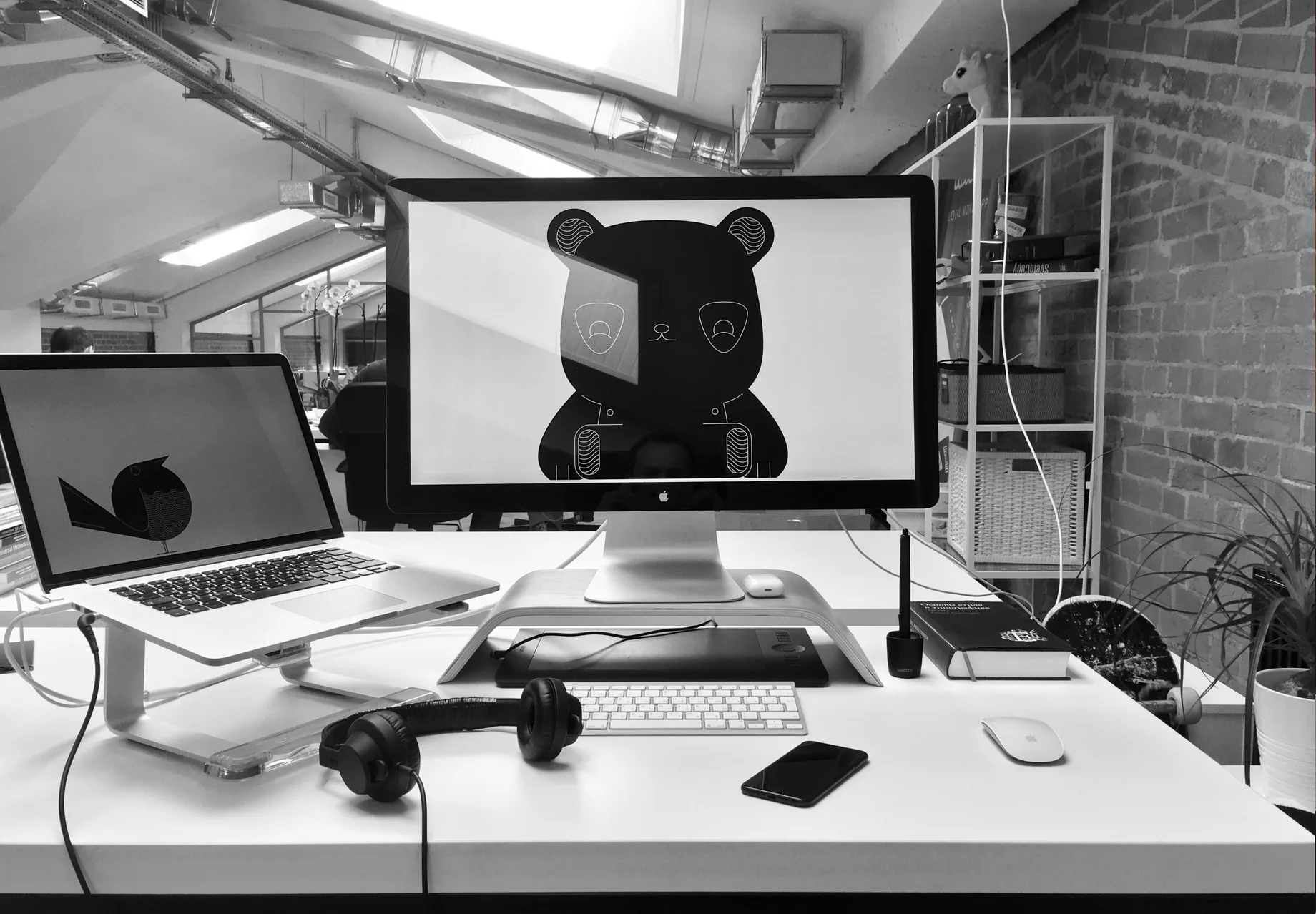 I draw interfaces in Sketch, animate in Principle, occasionally use Framer and After Effect. I use Photoshop for retouching photos and video. I use Notes for all entries and notes. All work related communication is done through Slack, all private - through Telegram.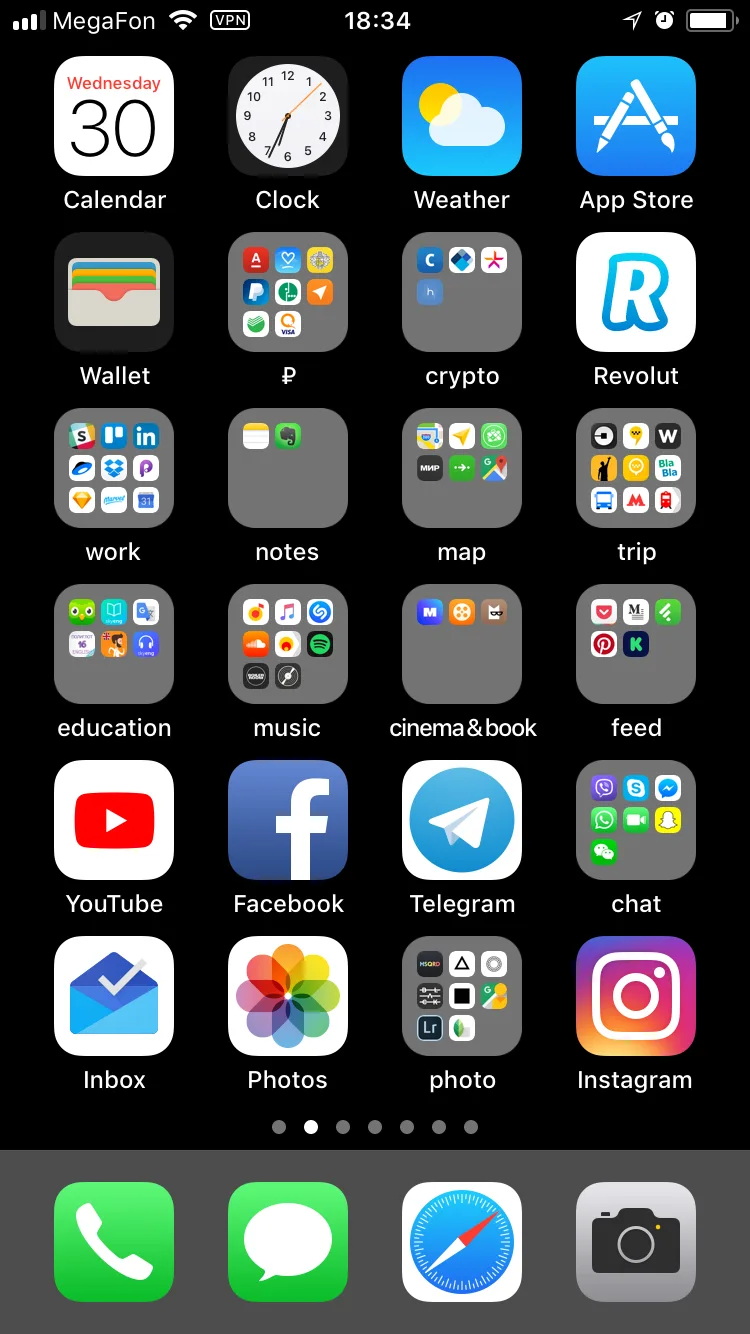 Where do you go to get inspired?
For me, a lot of inspiration comes from books, for example, The Fountainhead by Ayn Rand. After reading this book I became a creative egoist, or maybe I've always been such, but never knew about it. Therefore, I only work with clients who trust my creative vision and I reject projects in which I see that the client and I won't come to a consensus. I don't create designs that contradict my esthetic beliefs. I love to work while listening to electronic music- techno, deep house, abstract, ambient, sometimes really pushes me towards cool minimalist design solutions. I constantly browse through my Feedly account, where I have my favorite websites: Art: Juxtapoz, Ignant, Booooooom, It's Nice That, Dazed Digital; Design: Minimalissimo, Design made in Germany, FormFiftyFive, ArchDaily, siteInspire and others. I also follow famous designers and design studios on instagram: HORT, Hey Studio, Studio Feixen, Studio Dumbar, Stefan Sagmeister, Axel Peemoeller, Dima Pantyushin and others. Lately, the main stream of information I get from Telegram channels. From design ones I can highlight RGB and INTERNET 9000. Apart from this, my brother and I work on our own design blog Sgustok Design.
What product have you recently seen that made you think this is great design?
Lately, I haven't been surprised by anything for its design, but one thing I really enjoyed was a conceptual project Lot 2046 by Vadik Marmeladov. It is a subscription-based service which distributes a basic set of clothing, footwear, essential self-care products, accessories, and media content.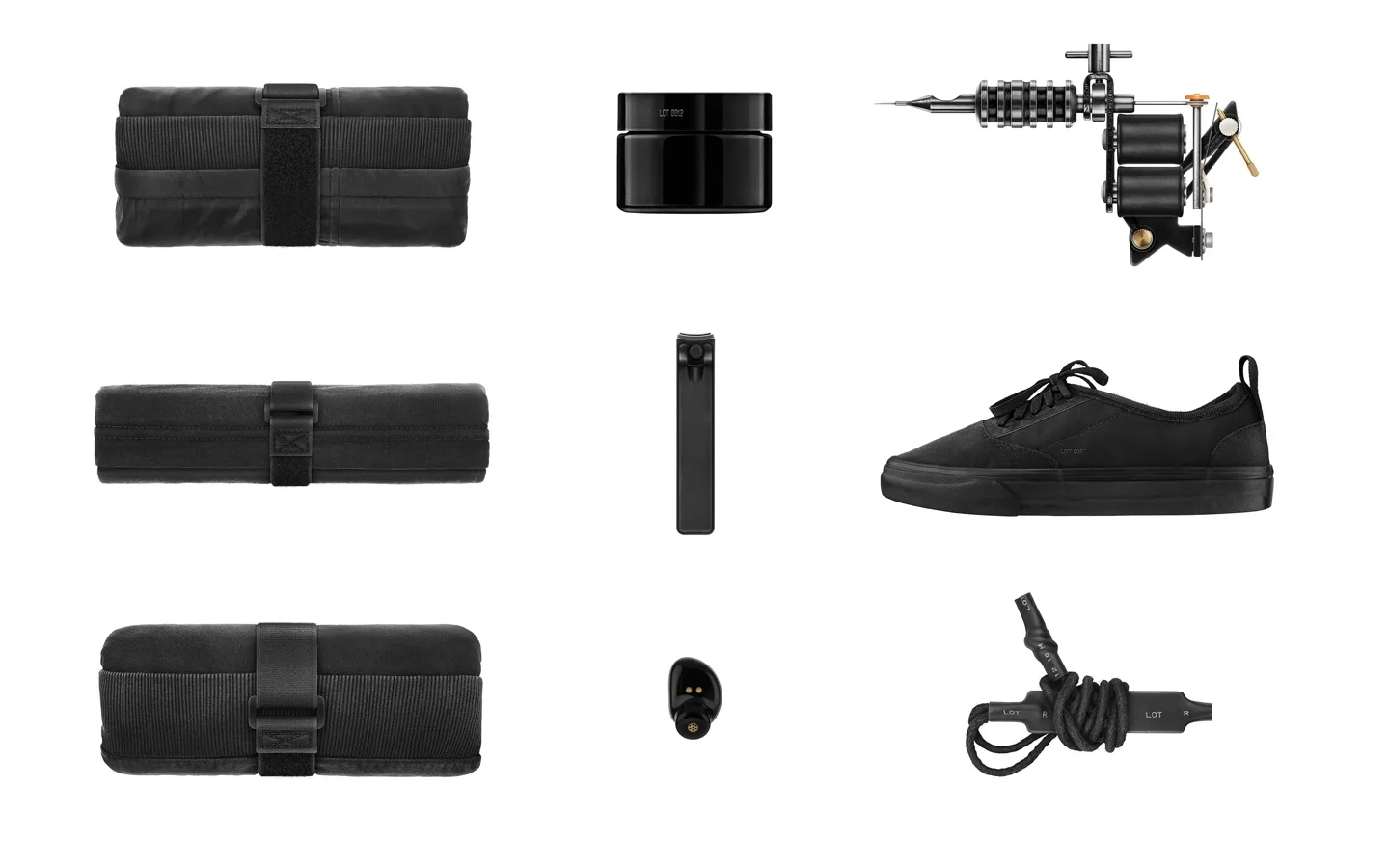 What pieces of work are you most proud of?
I am only proud of my non-commercial projects which we did with my brother — electronic music label Sgustok Music and art magazine Sgustok Magazine. Sadly, there wasn't enough time lately to spend on their development. I'm also really proud of Sgustok Studio. Its design is really simple and even a bit brutal.
Sgustok Magazine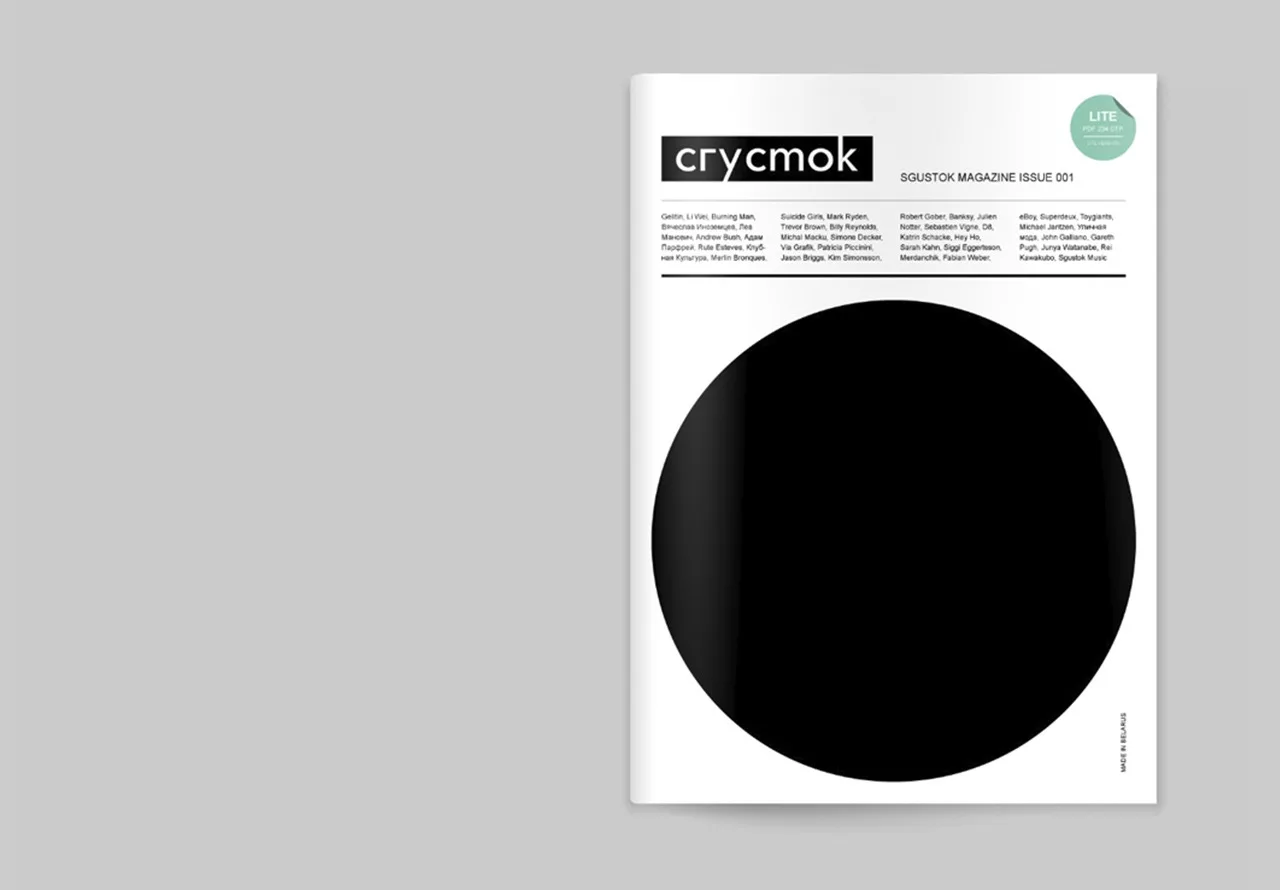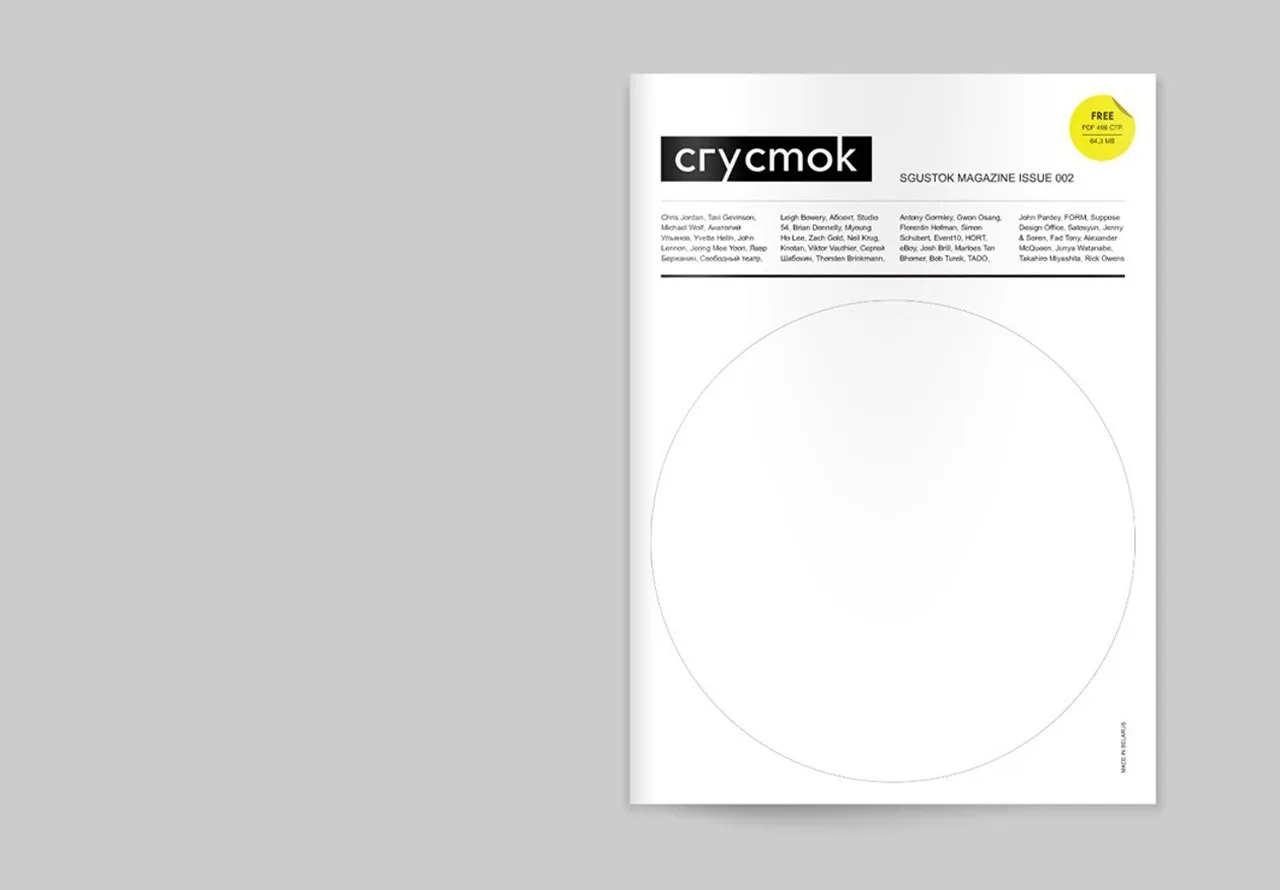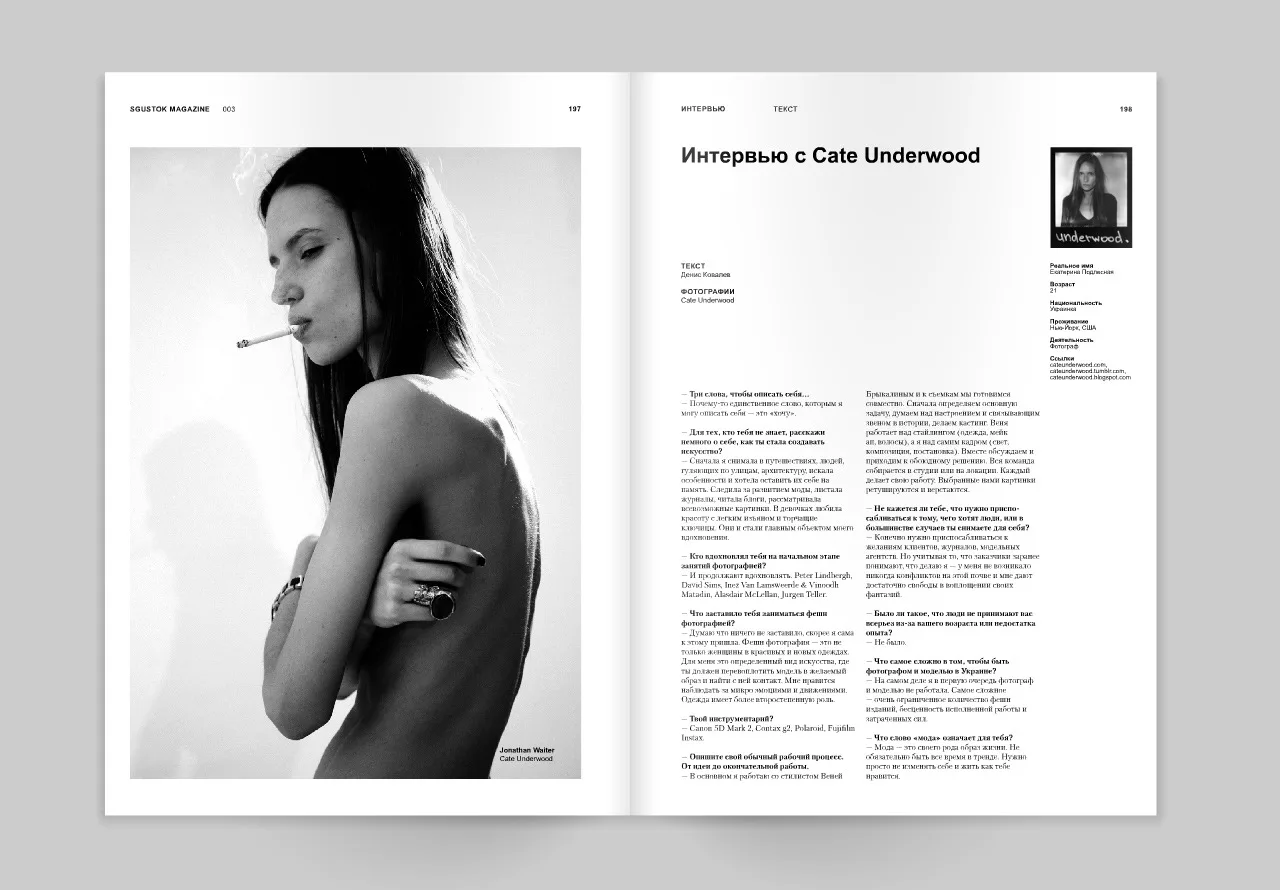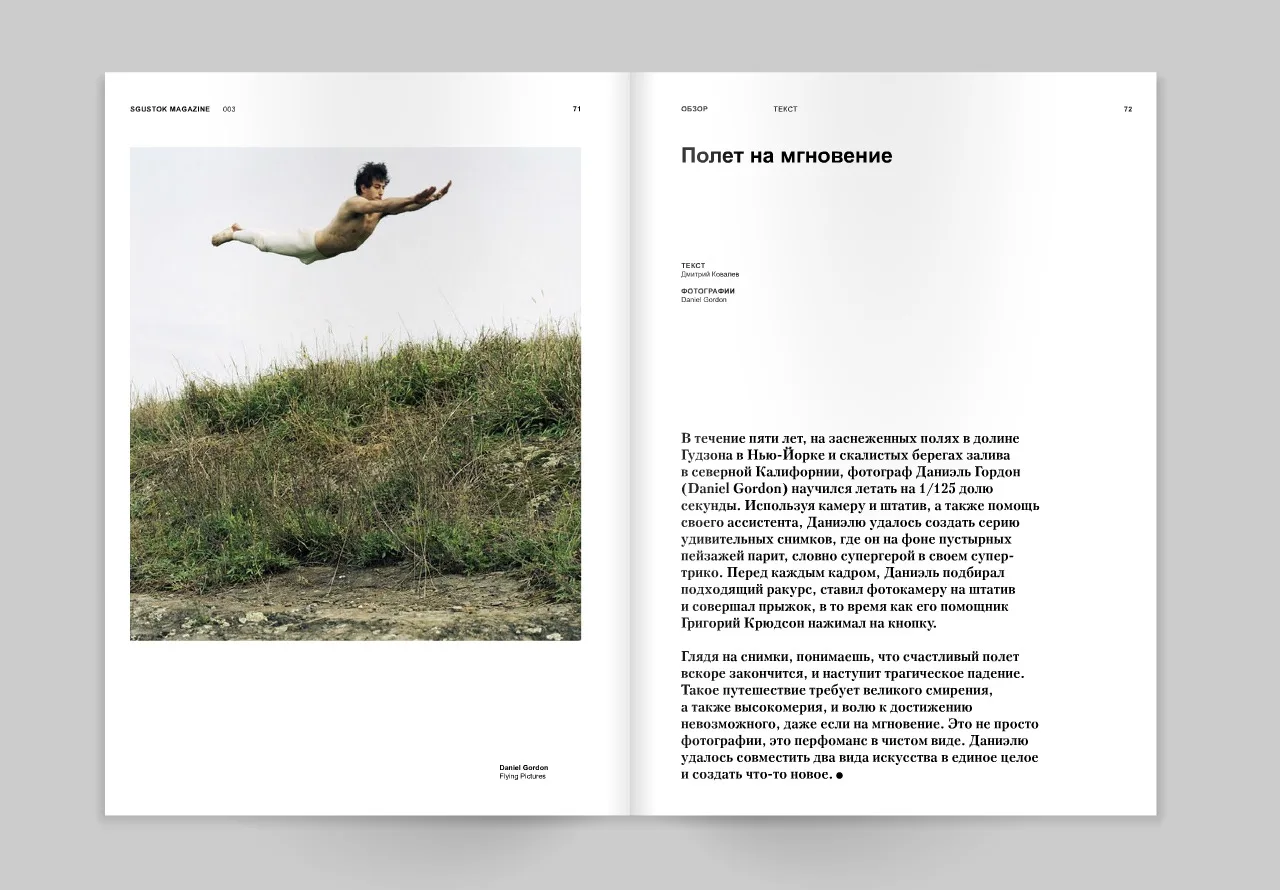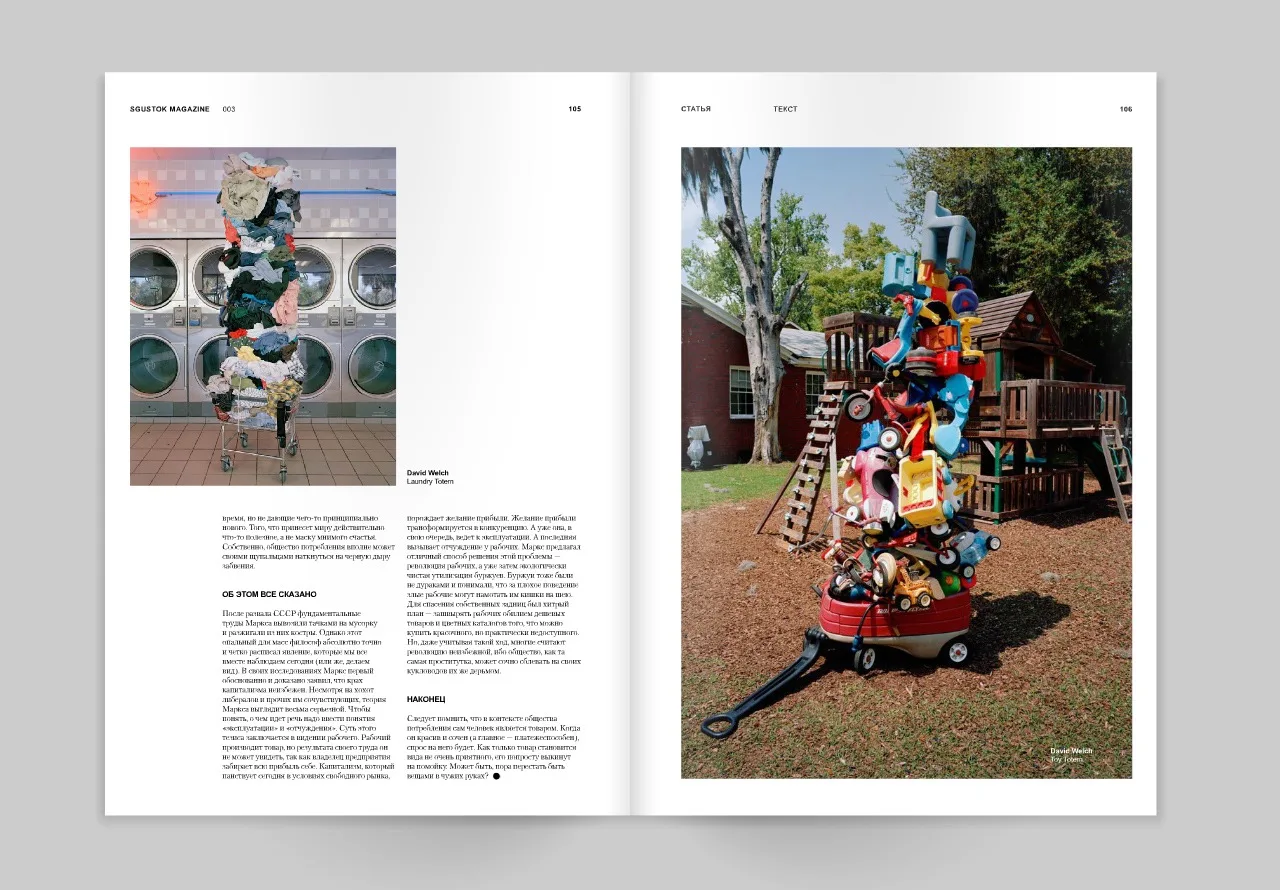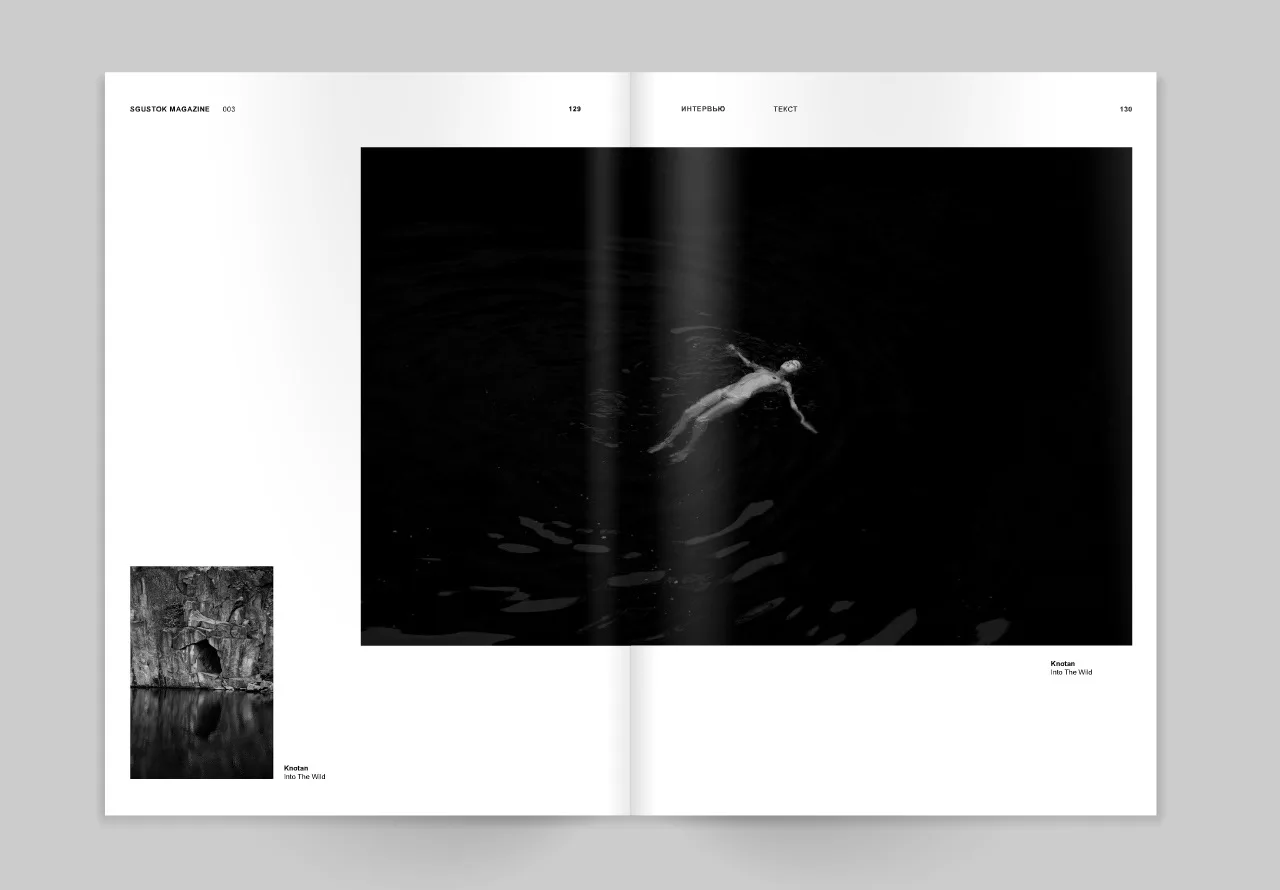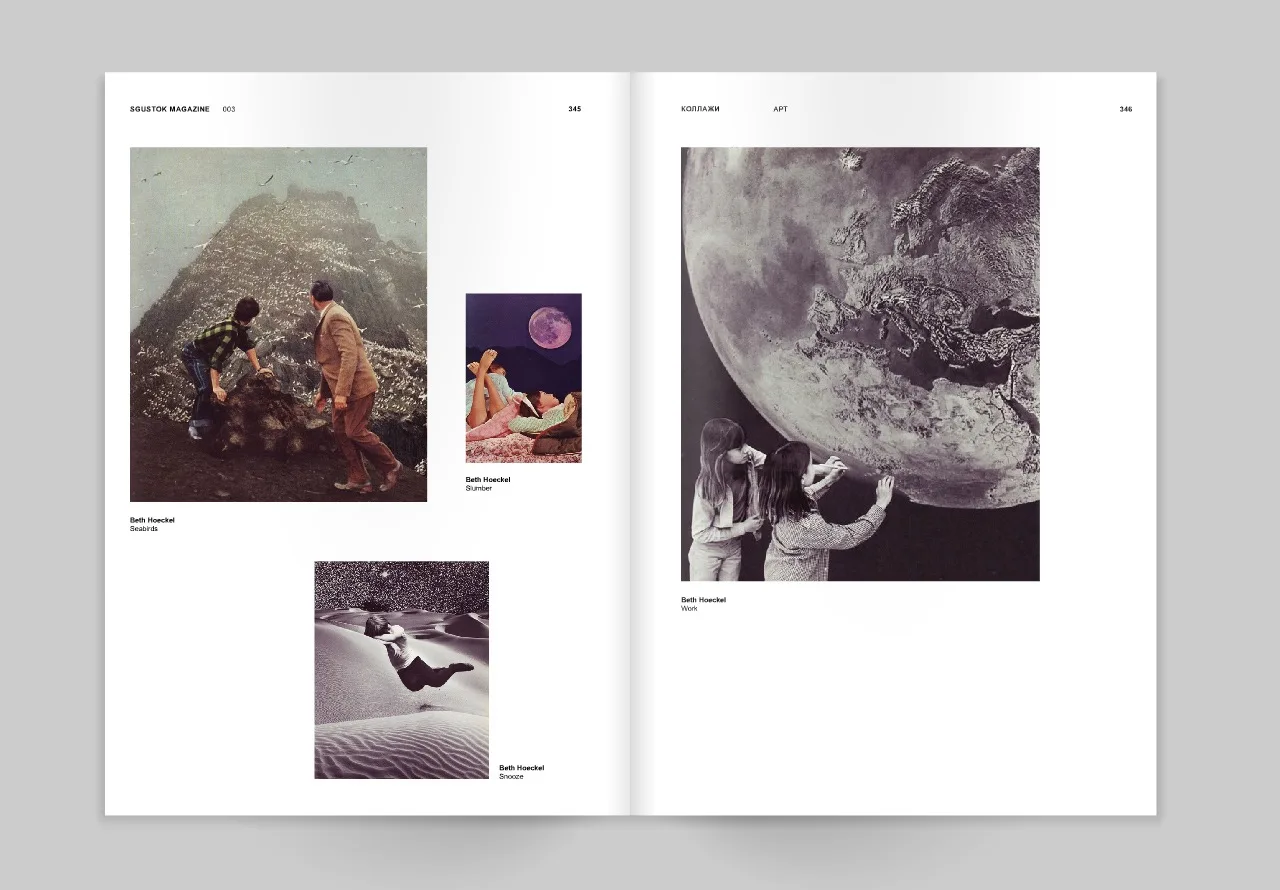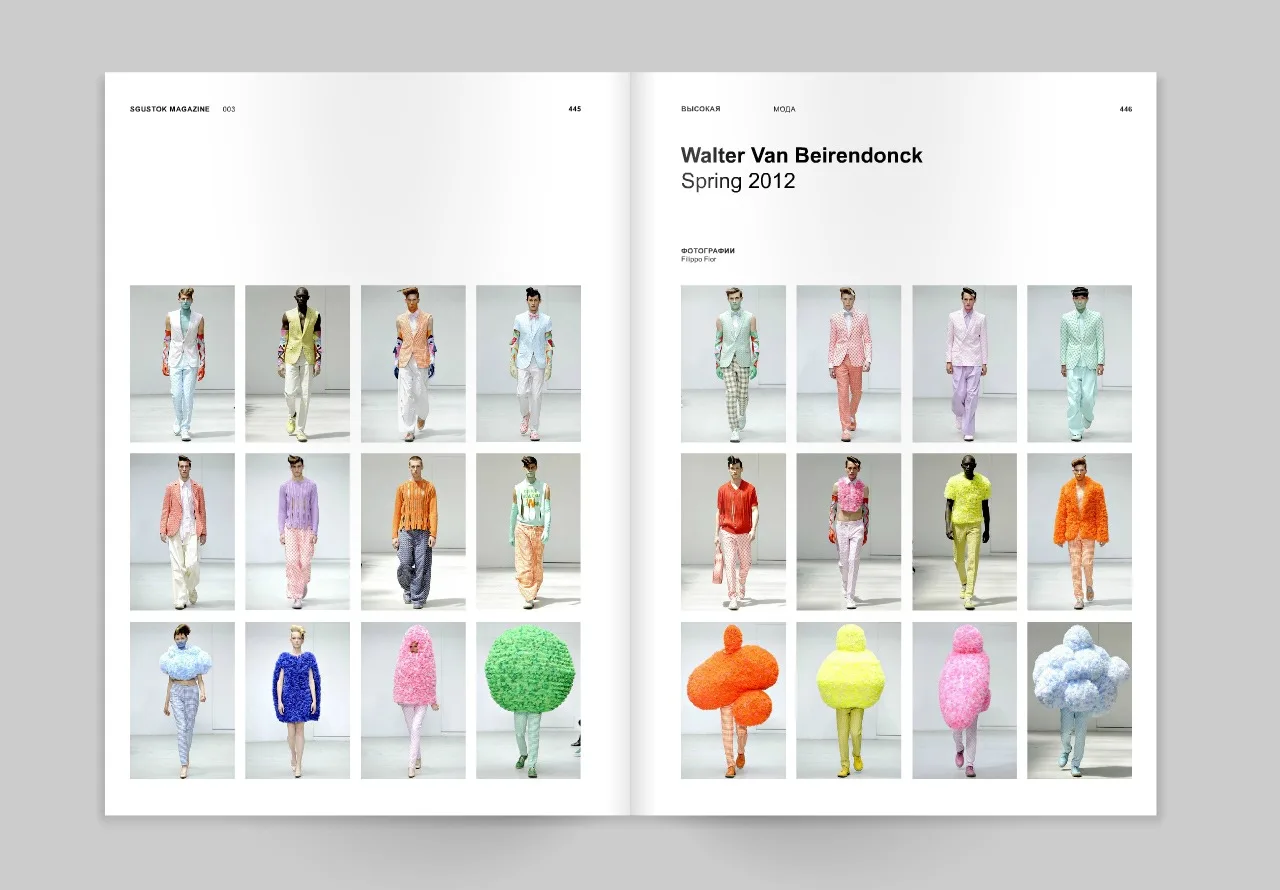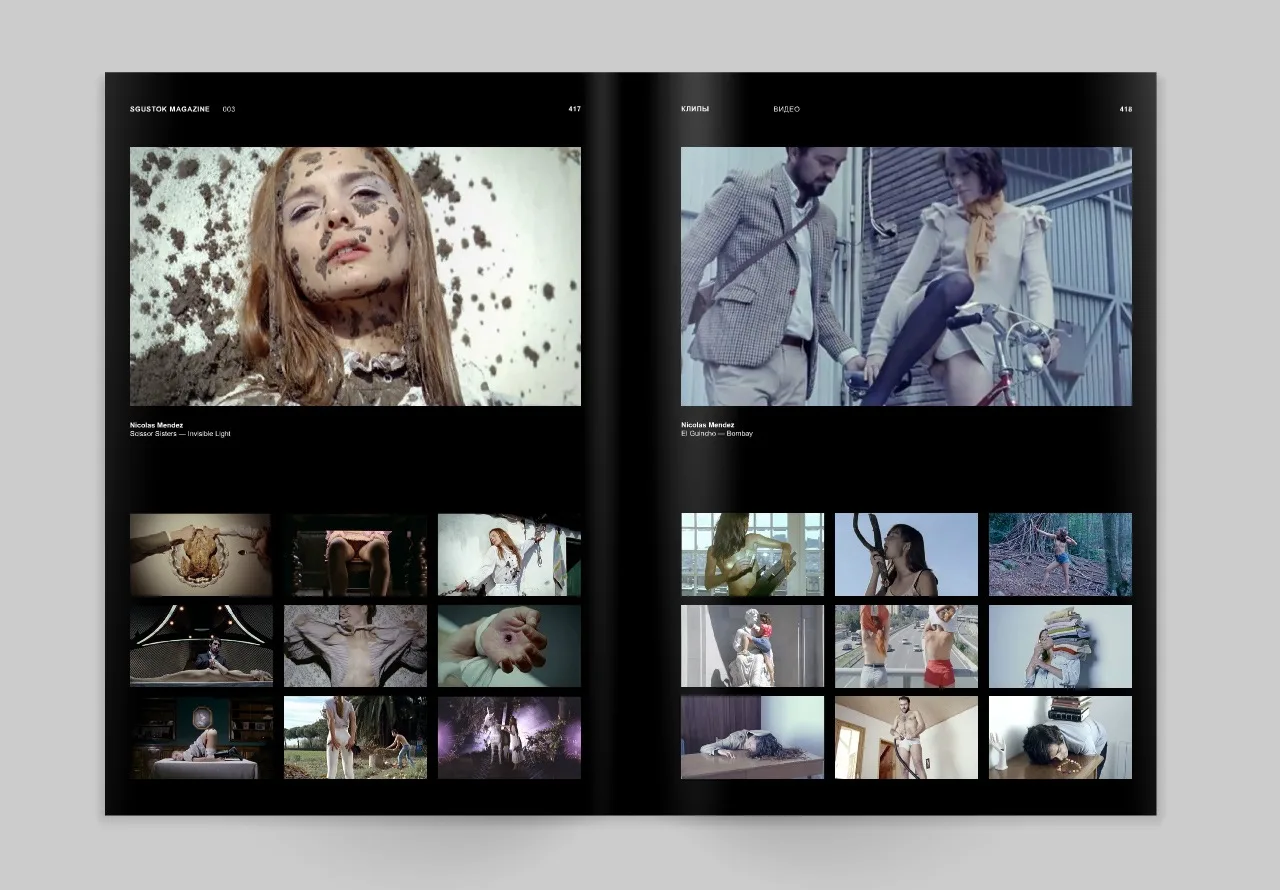 Sgustok Music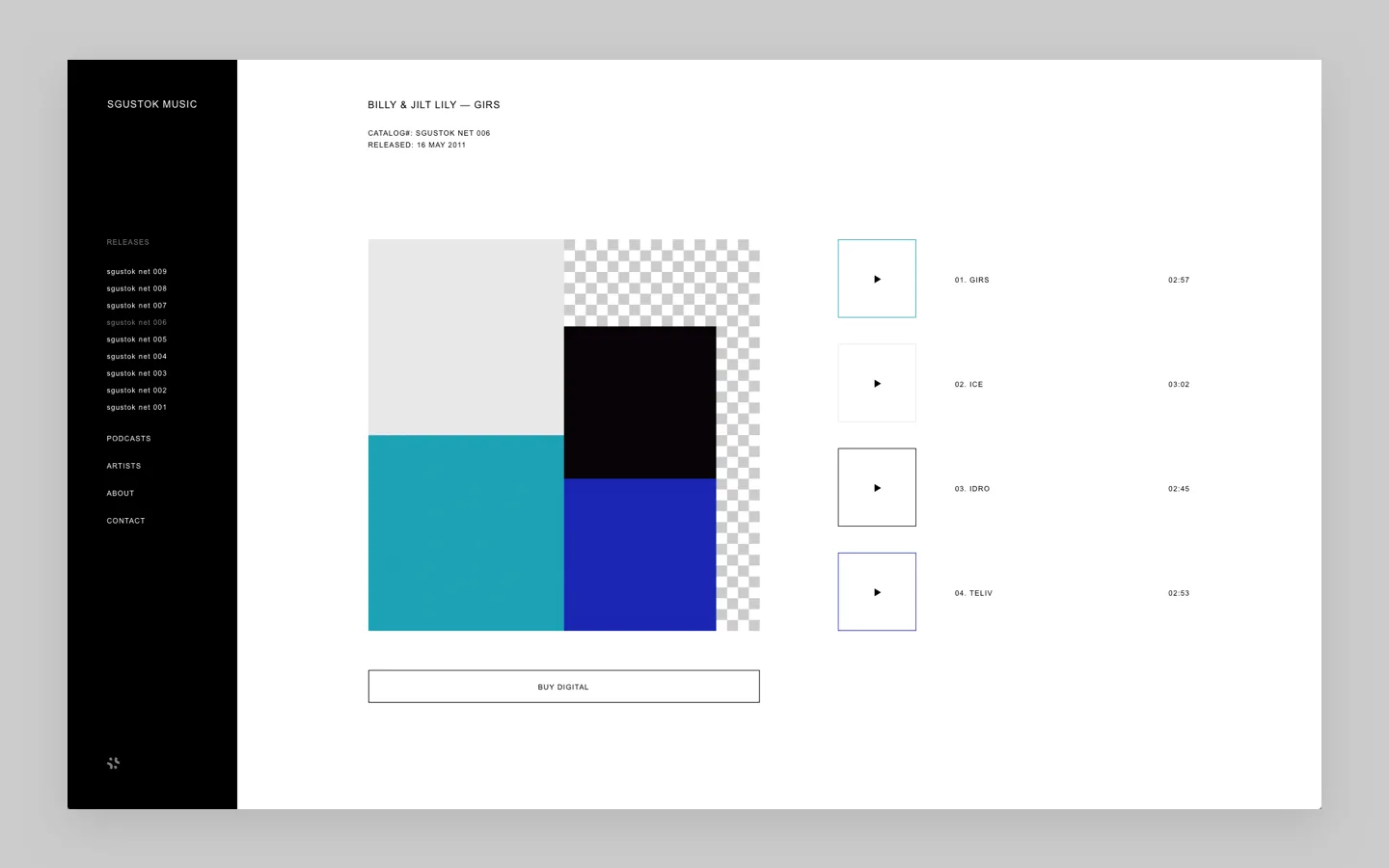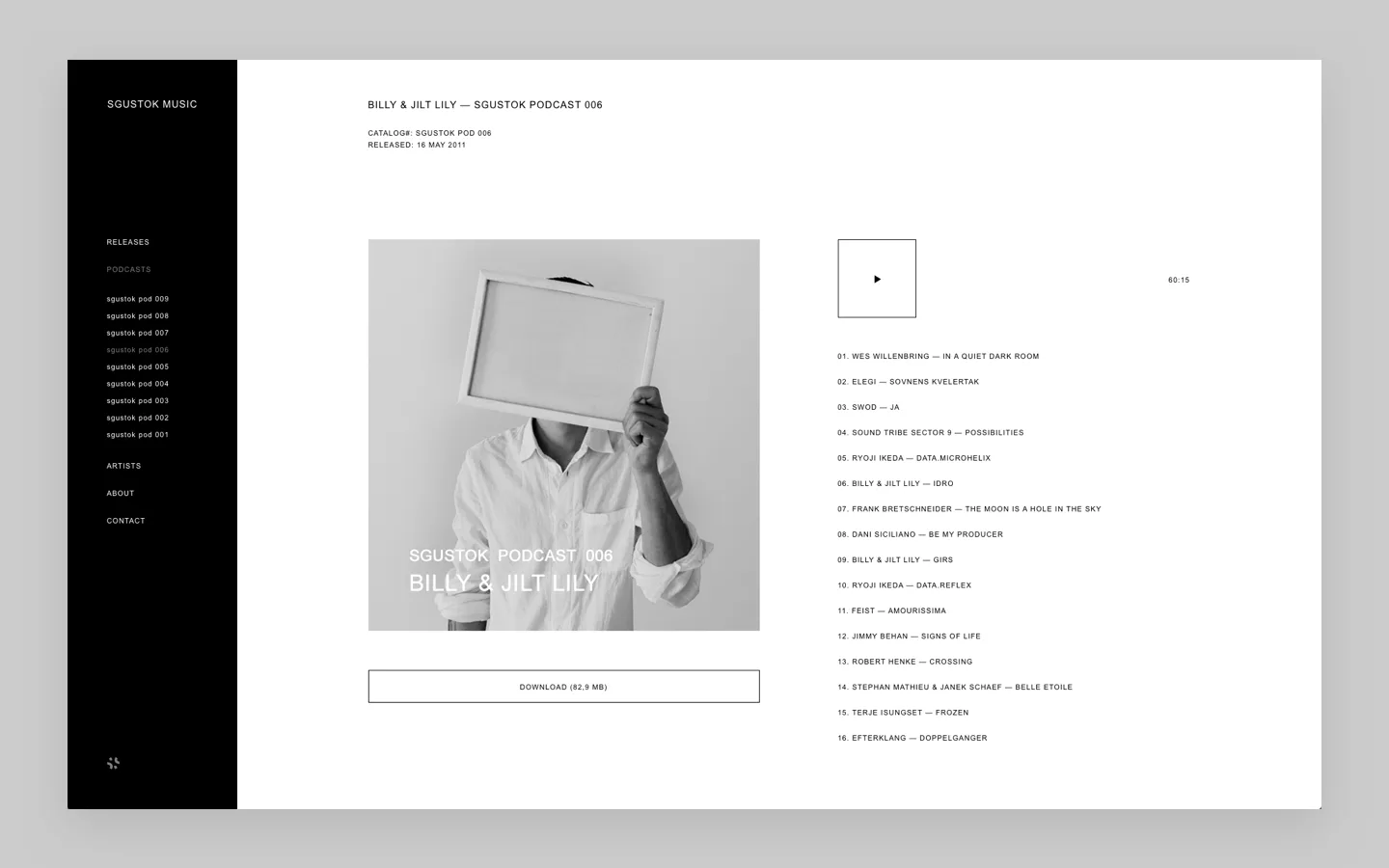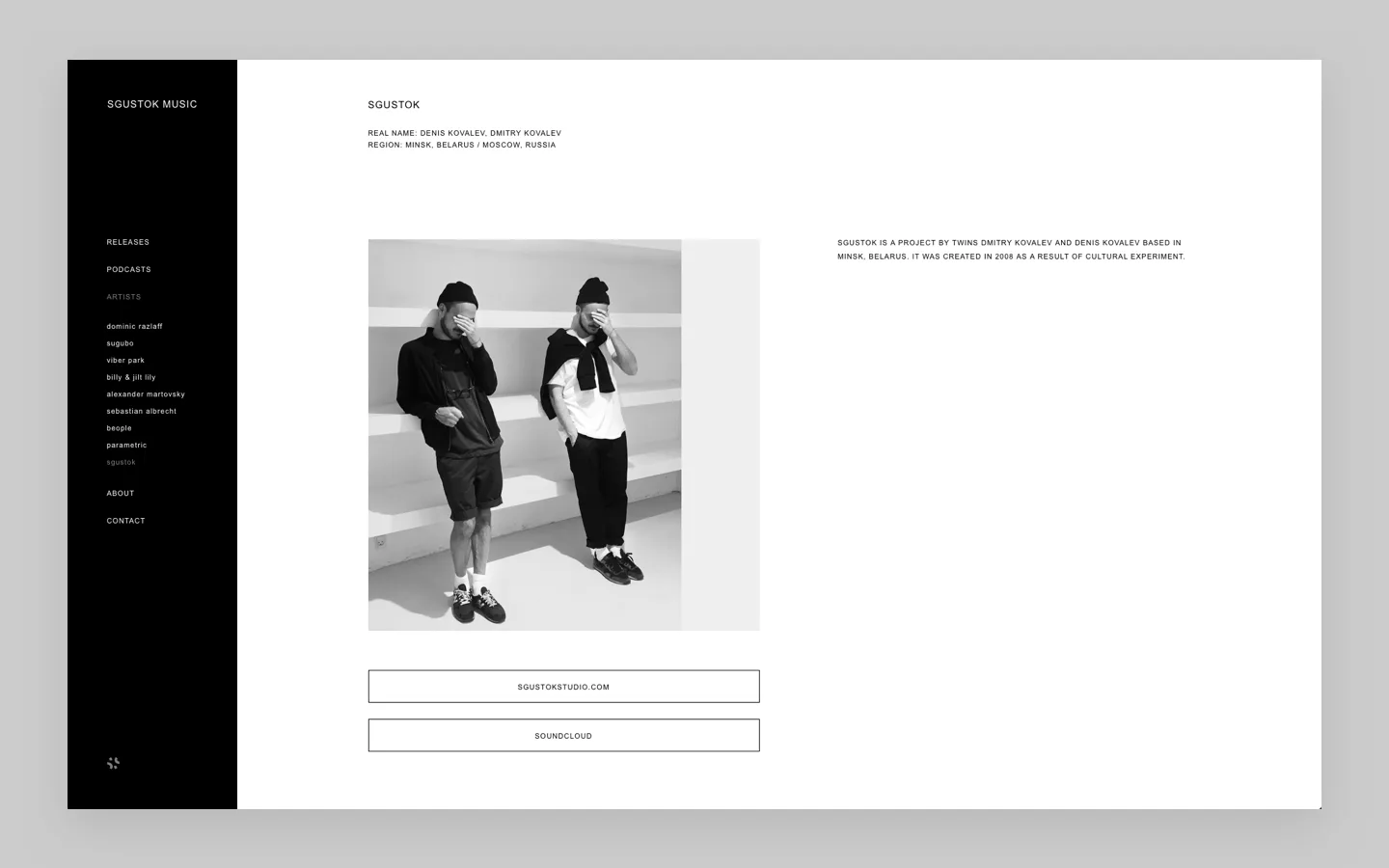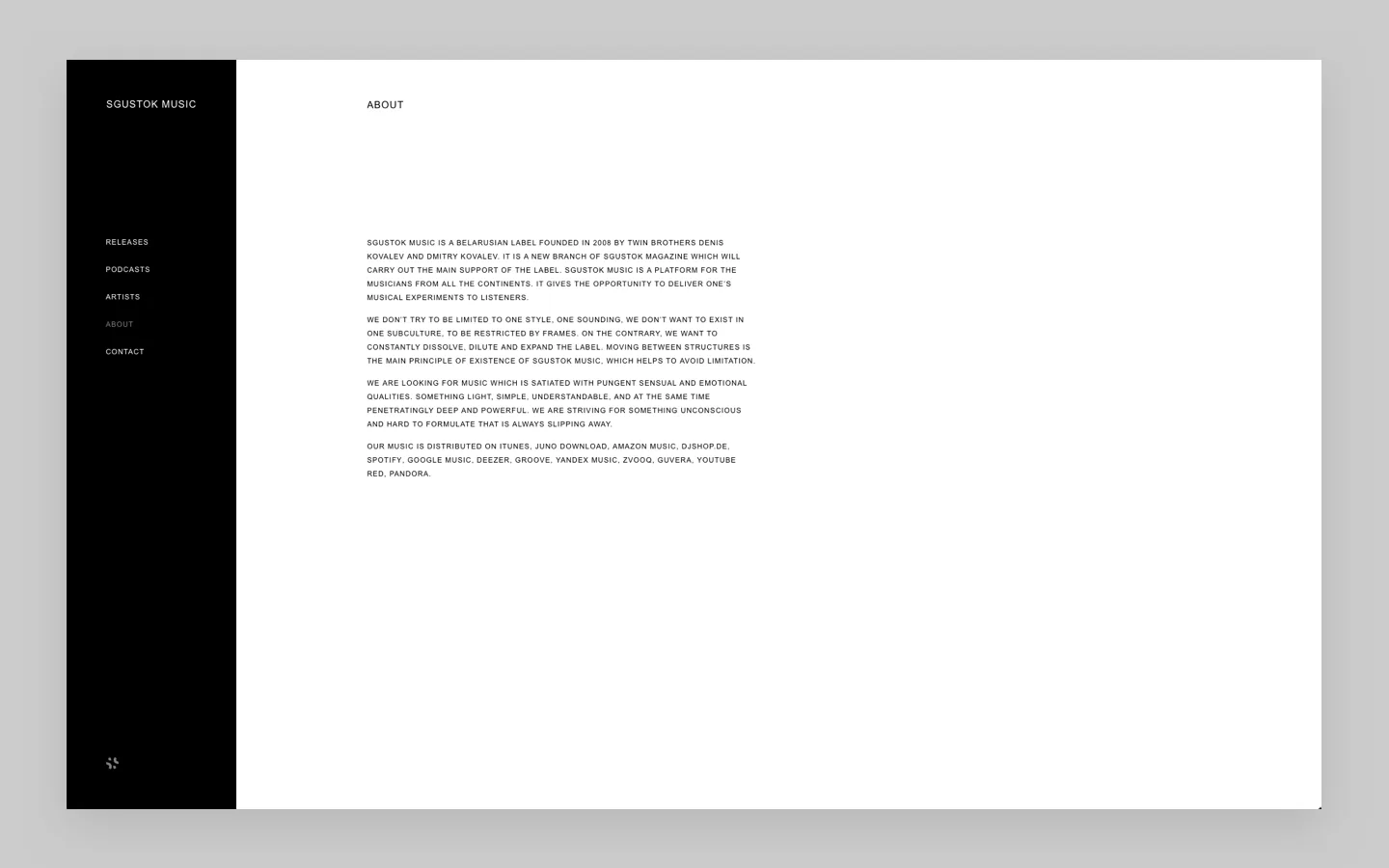 Sgustok Studio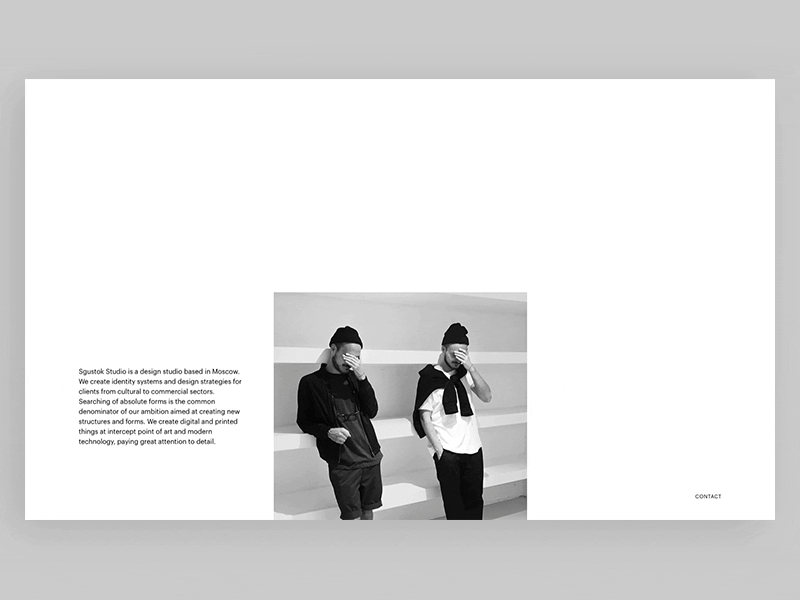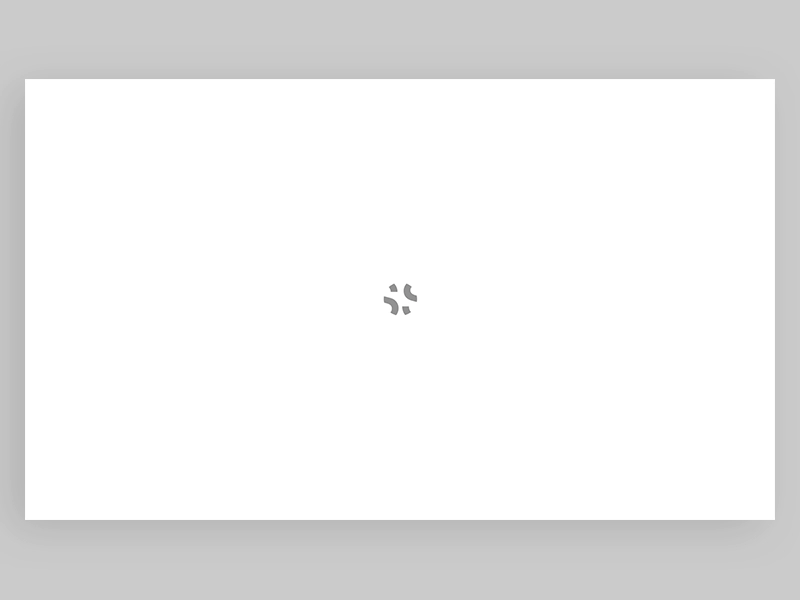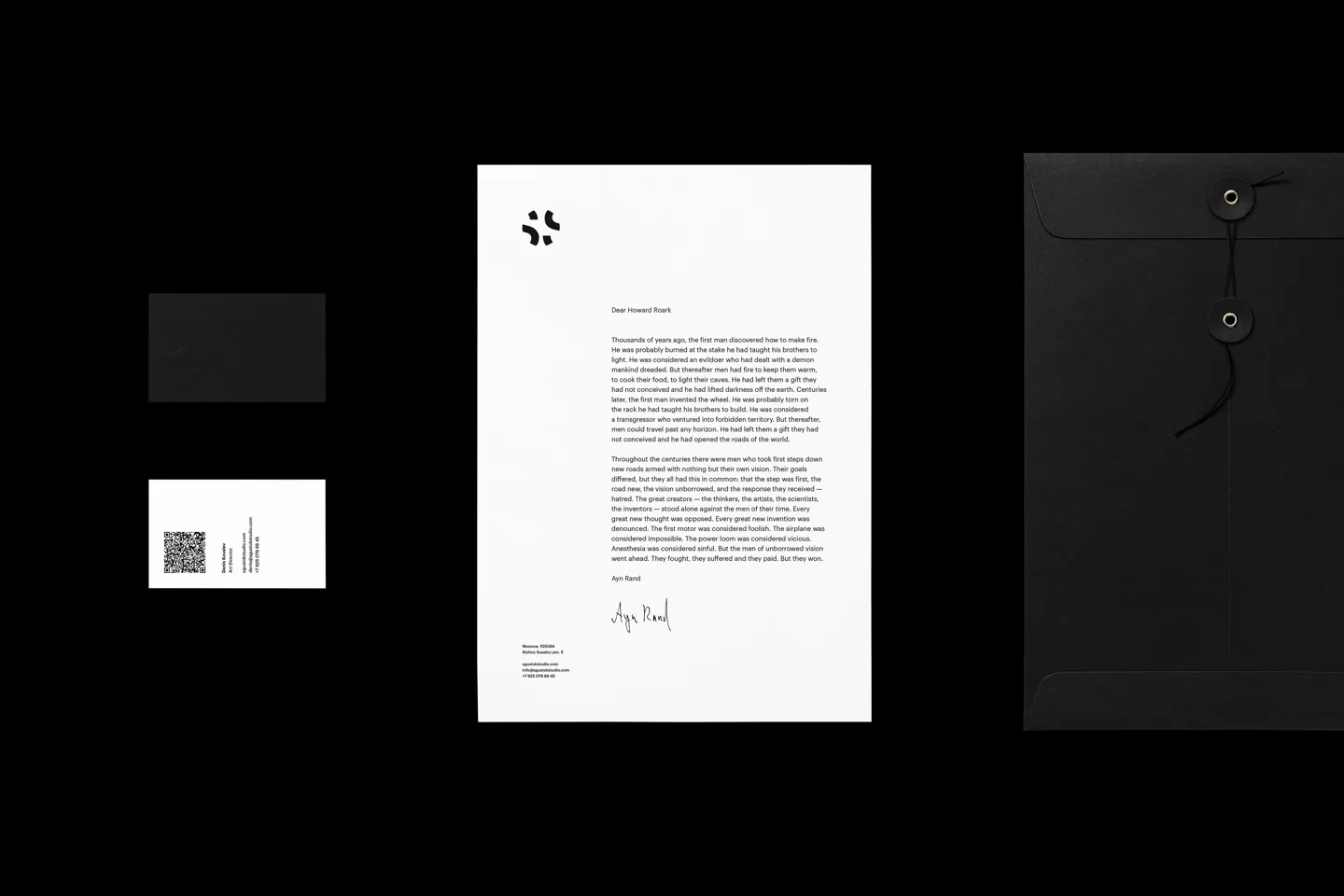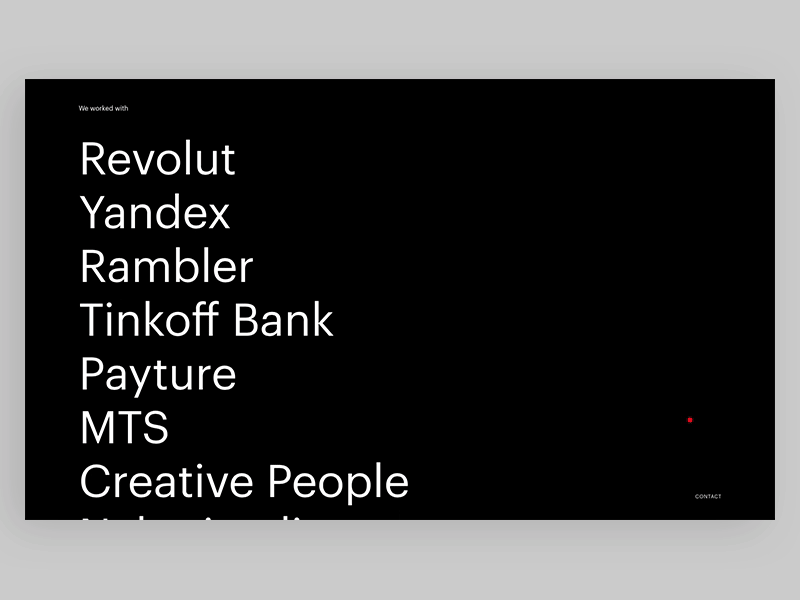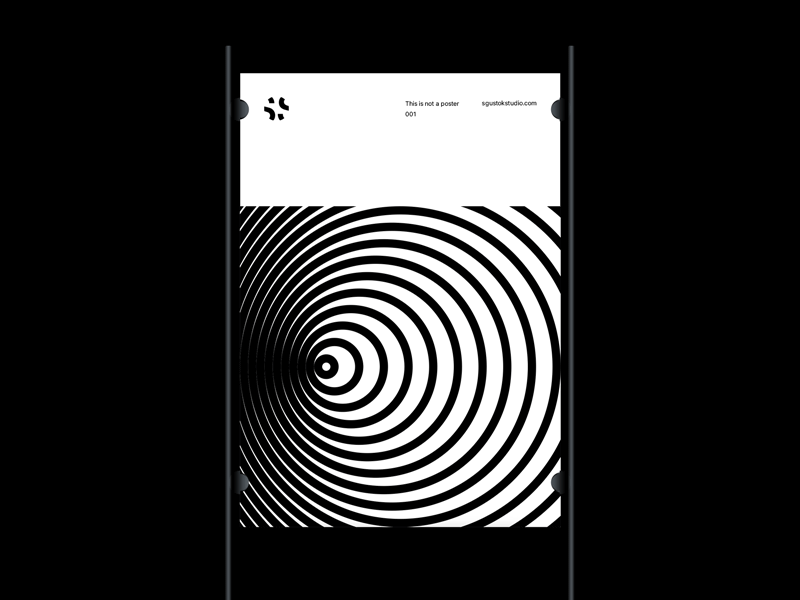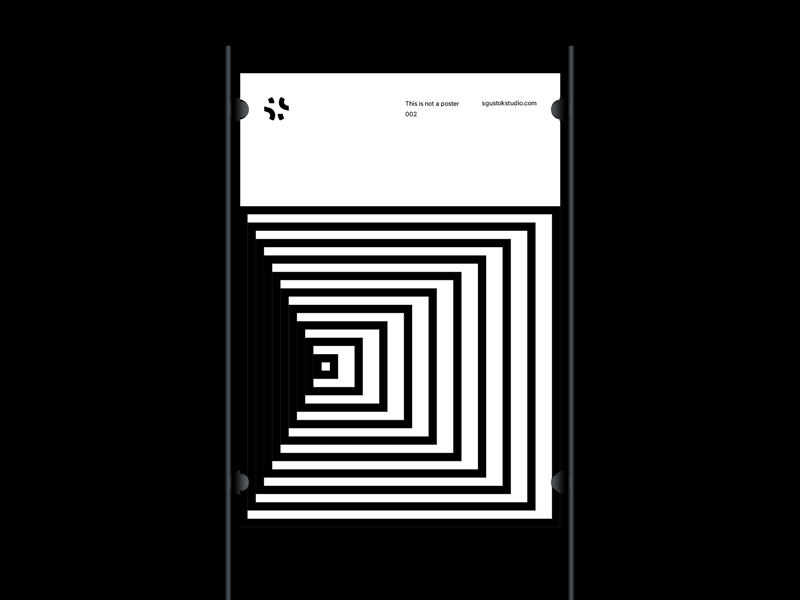 From the commercial projects, I liked Yandex.Radio — a music-streaming service with hundreds of themed radio stations that are adapted to the user taste preferences. We managed to do it very simple, considering the limited guidelines from Yandex.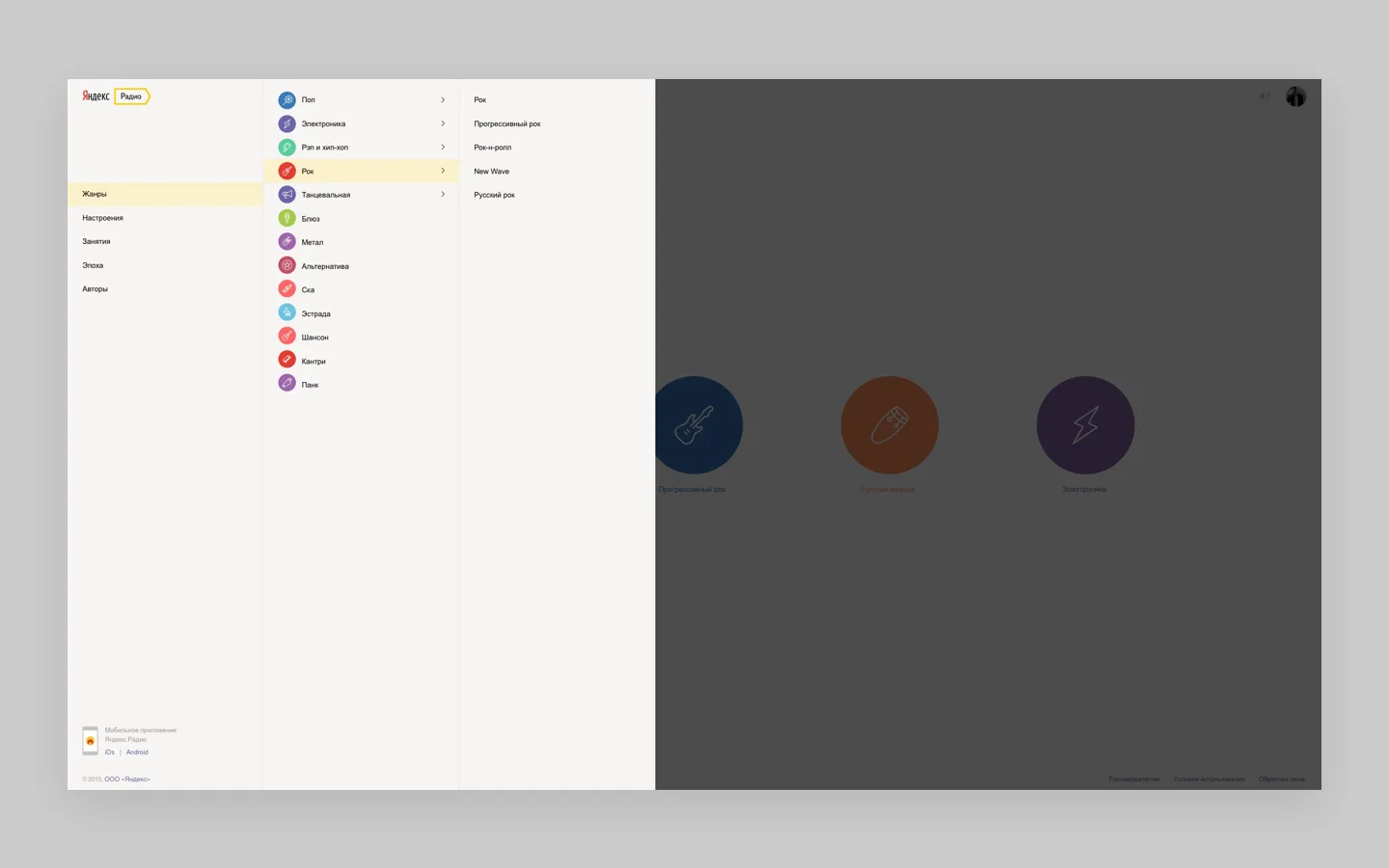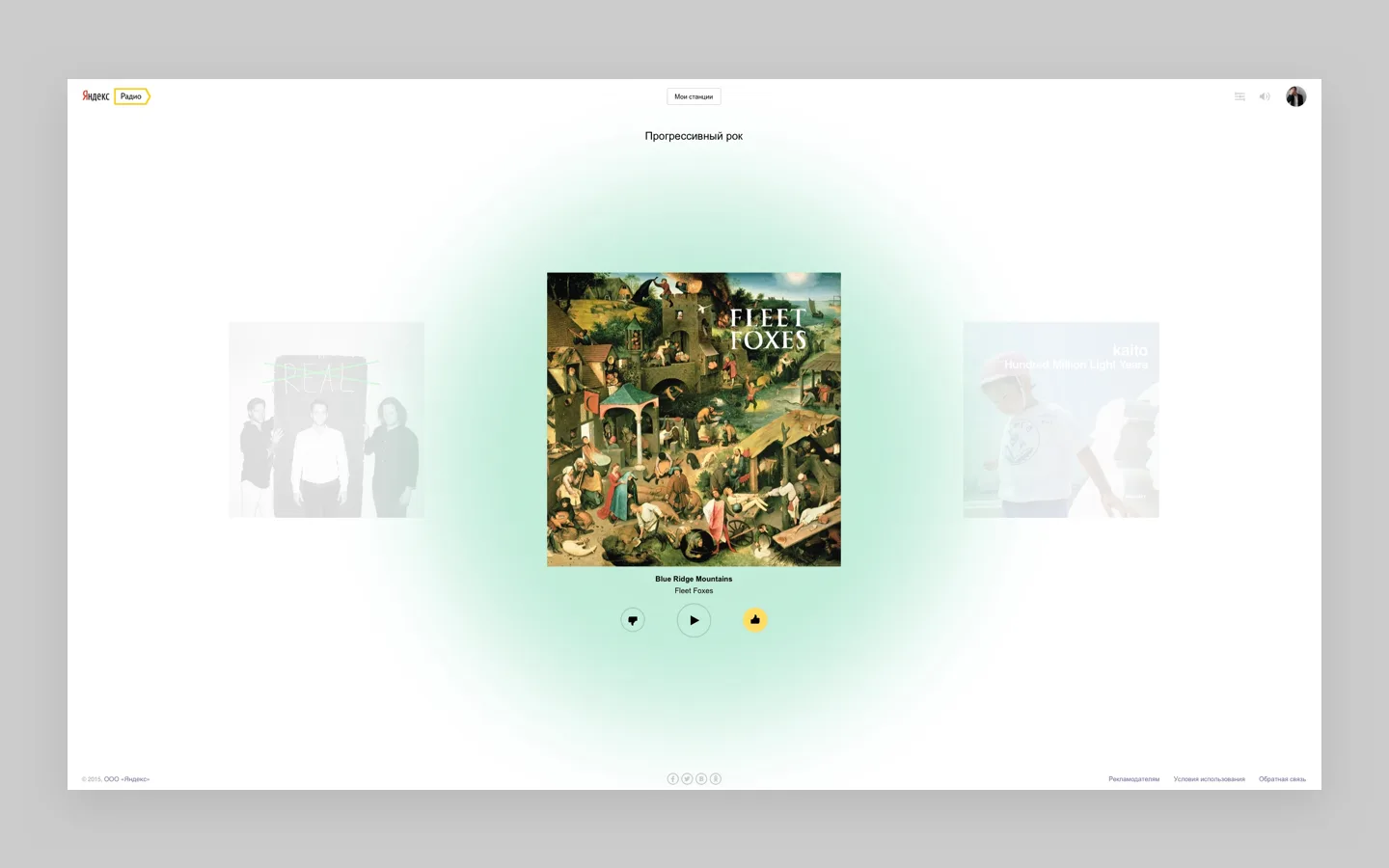 Also, I really like my latest works for Revolut. The main website of the project revolut.com and the Revolut for Business service. I think that my design managed to translate a very complex financial product into a simple user-friendly interface. It is pleasant to be a part of a project that challenges and changes the conservative bureaucratic banking sector.
Main site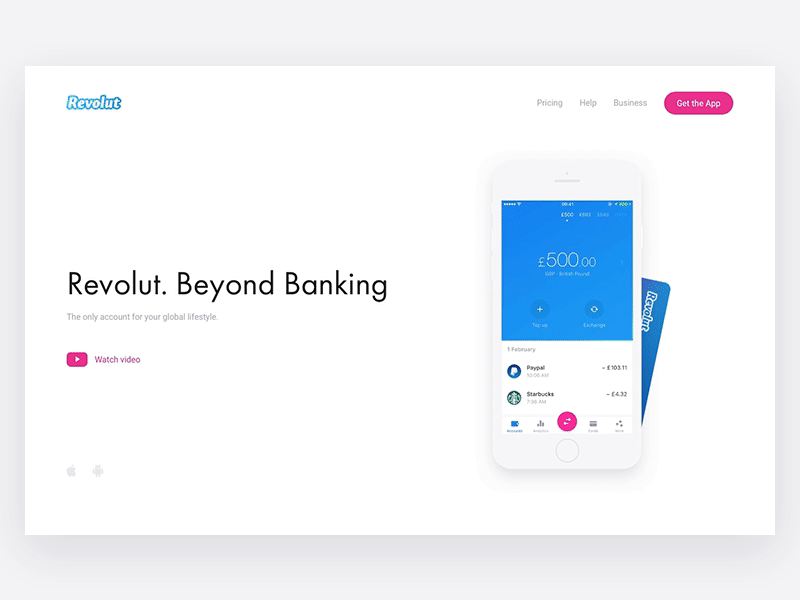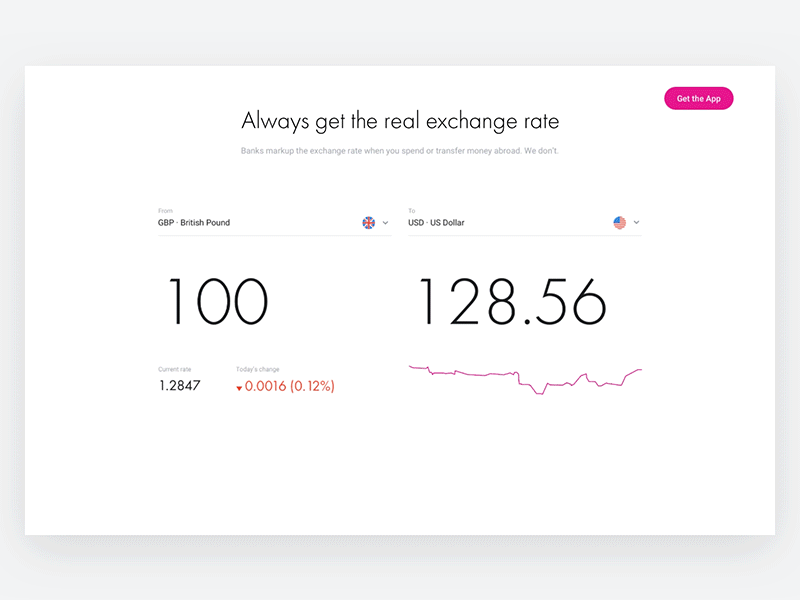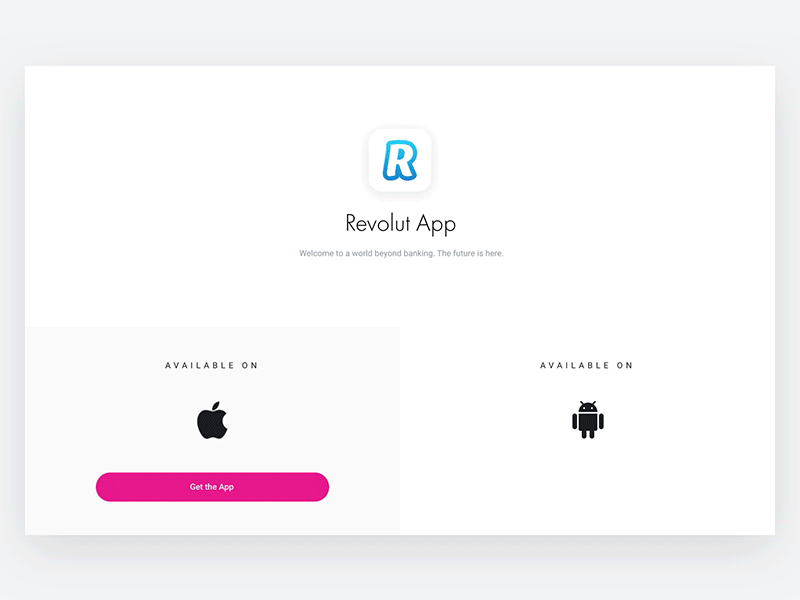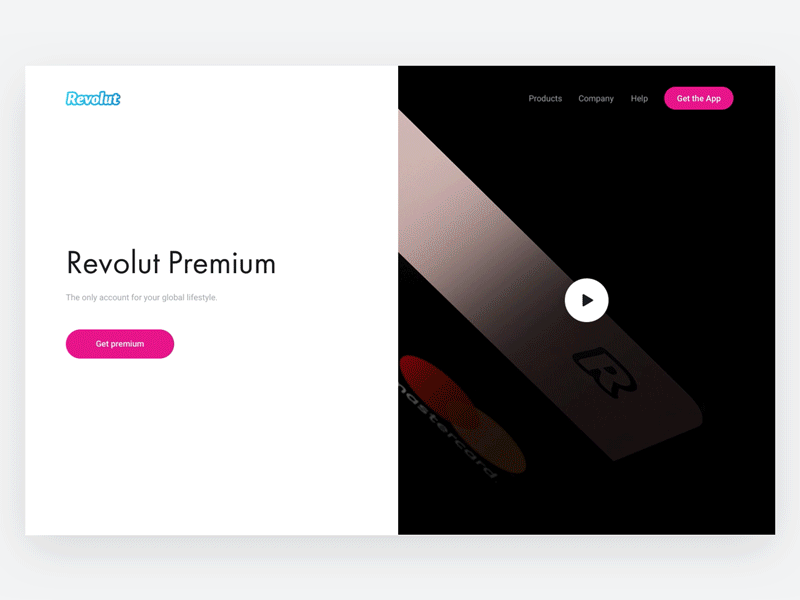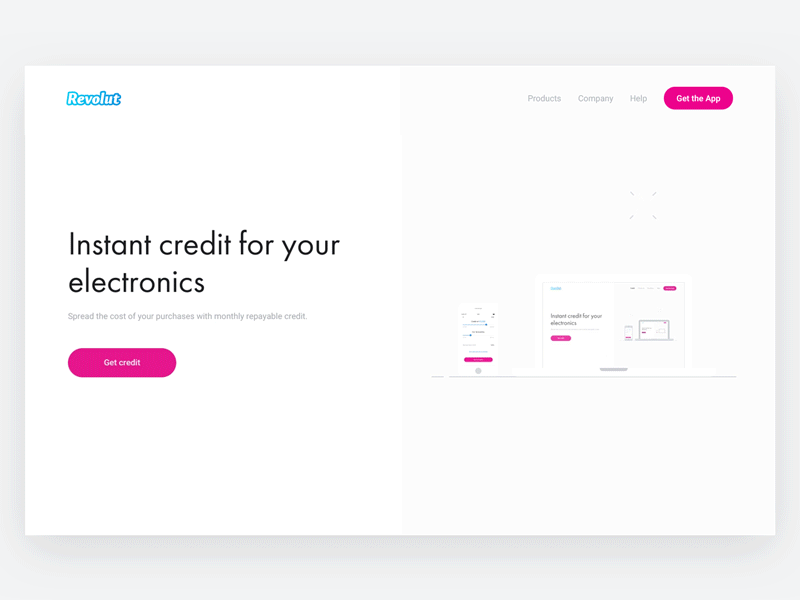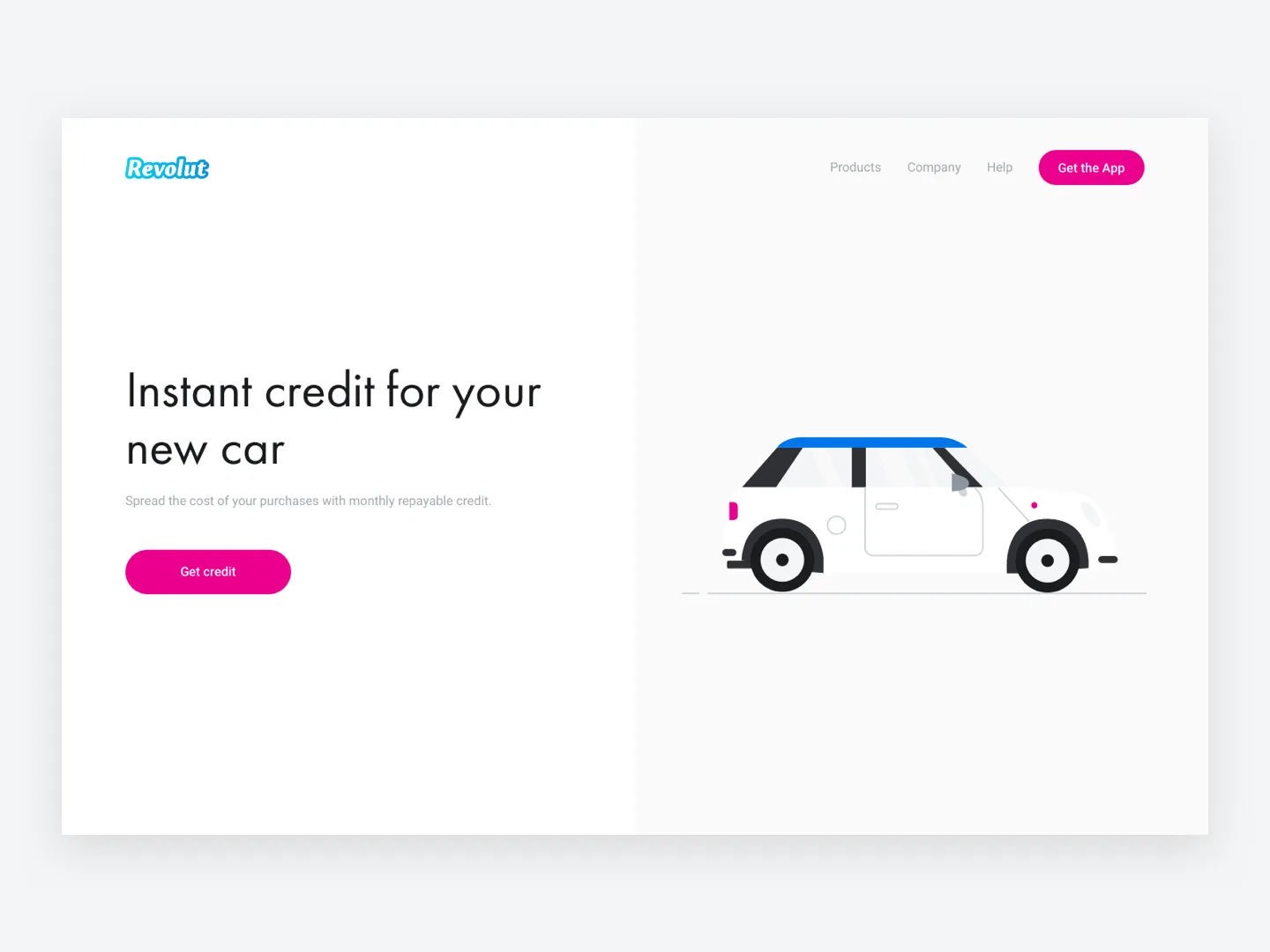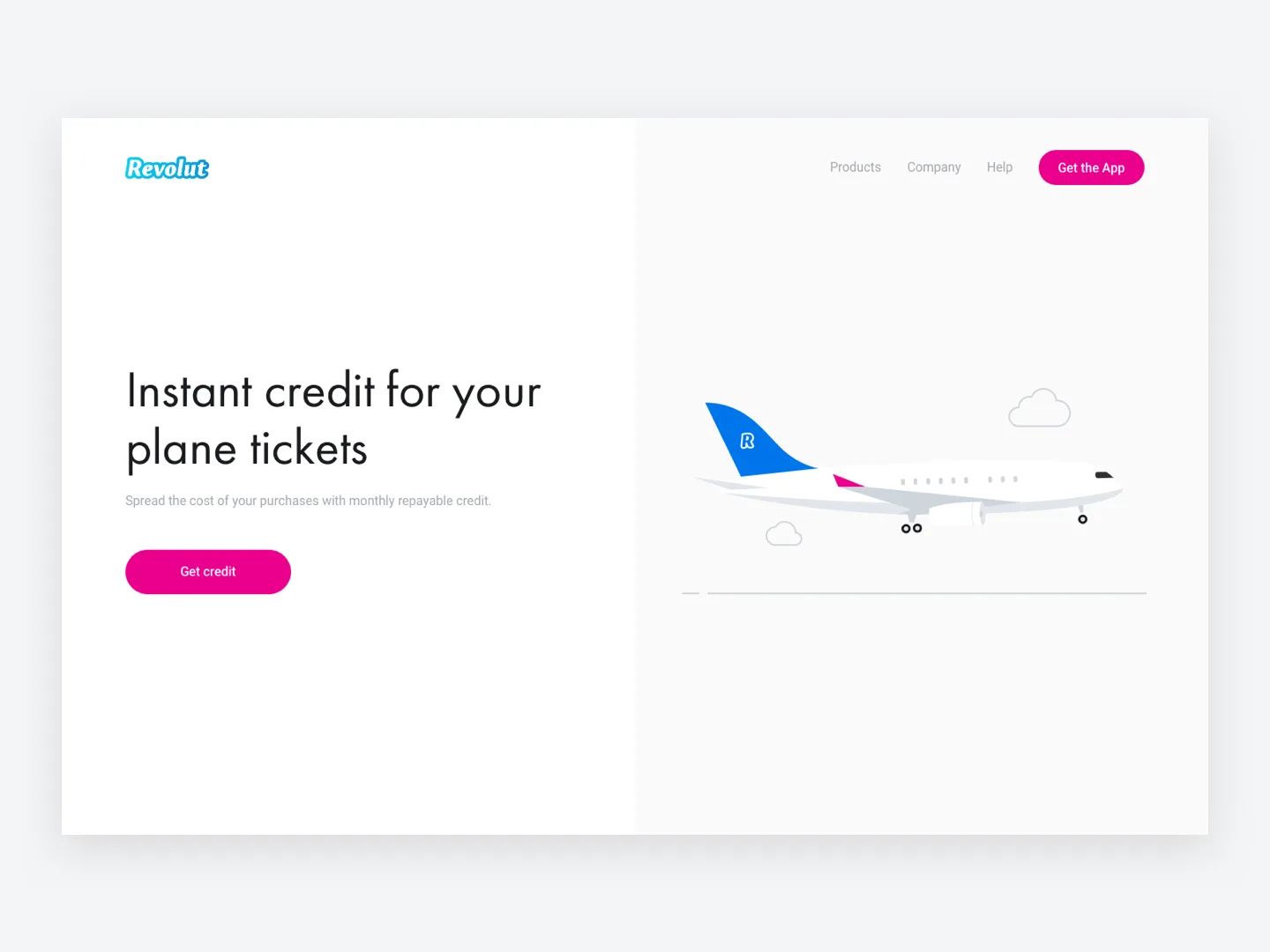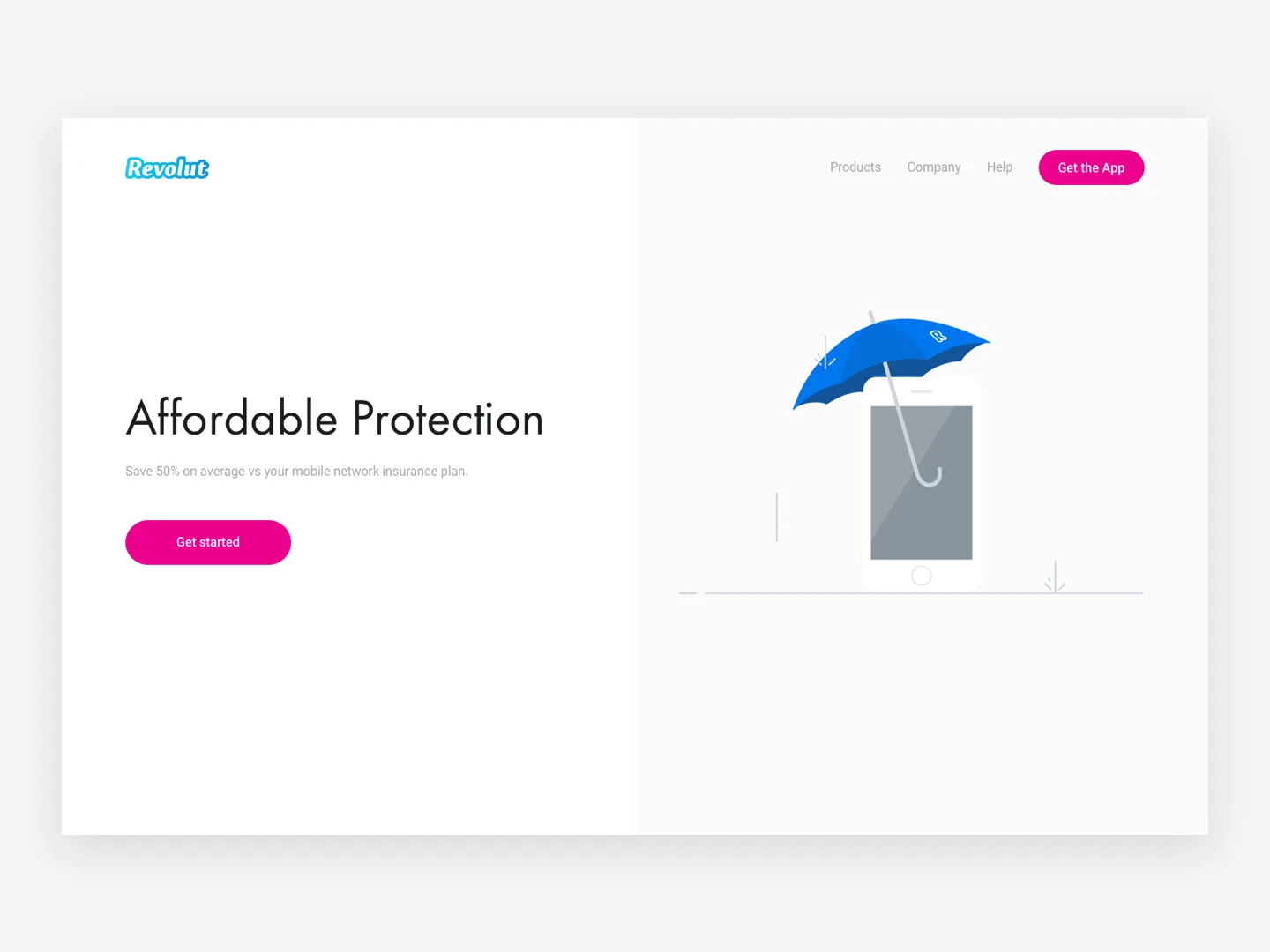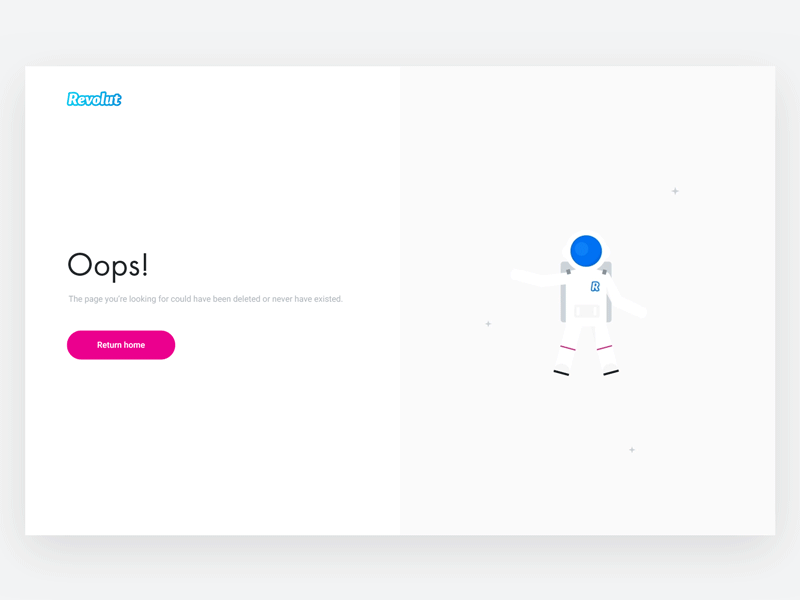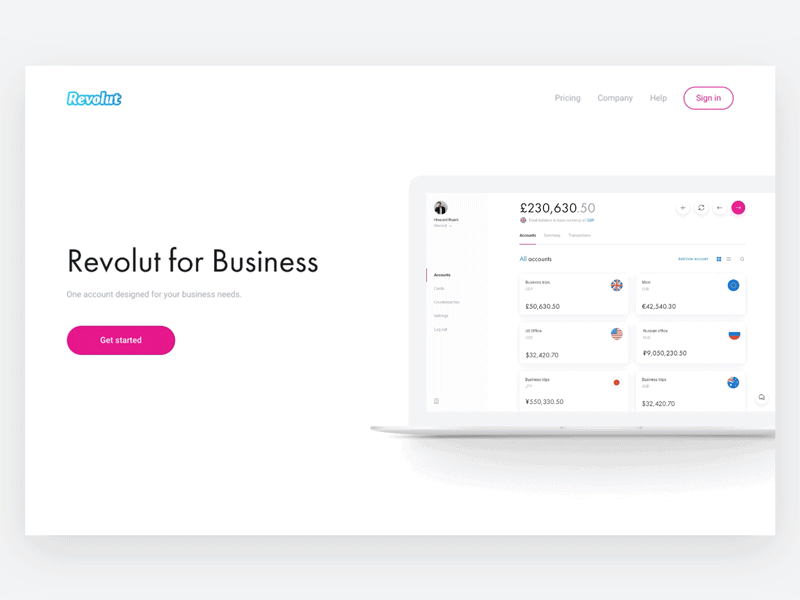 Revolut for Business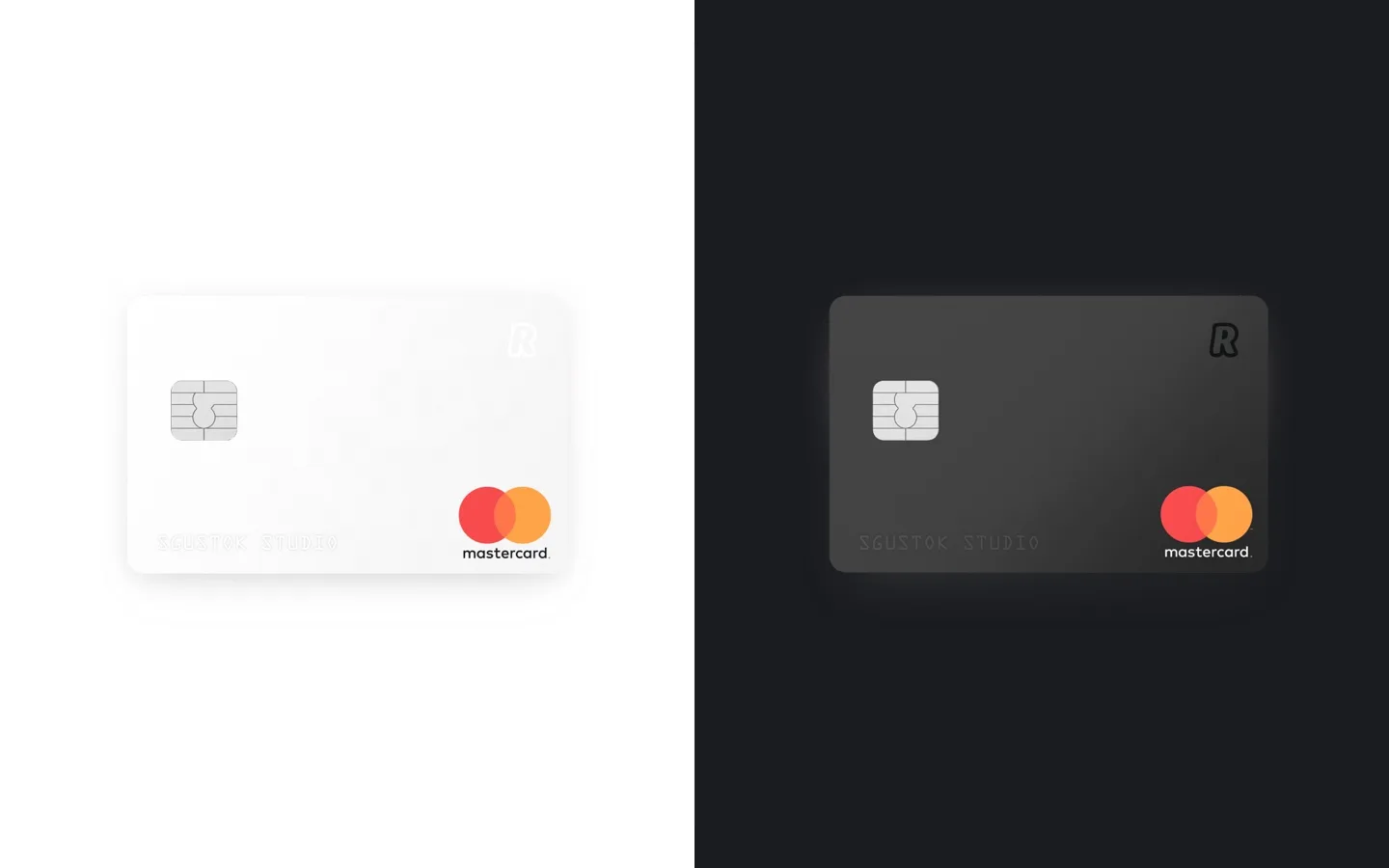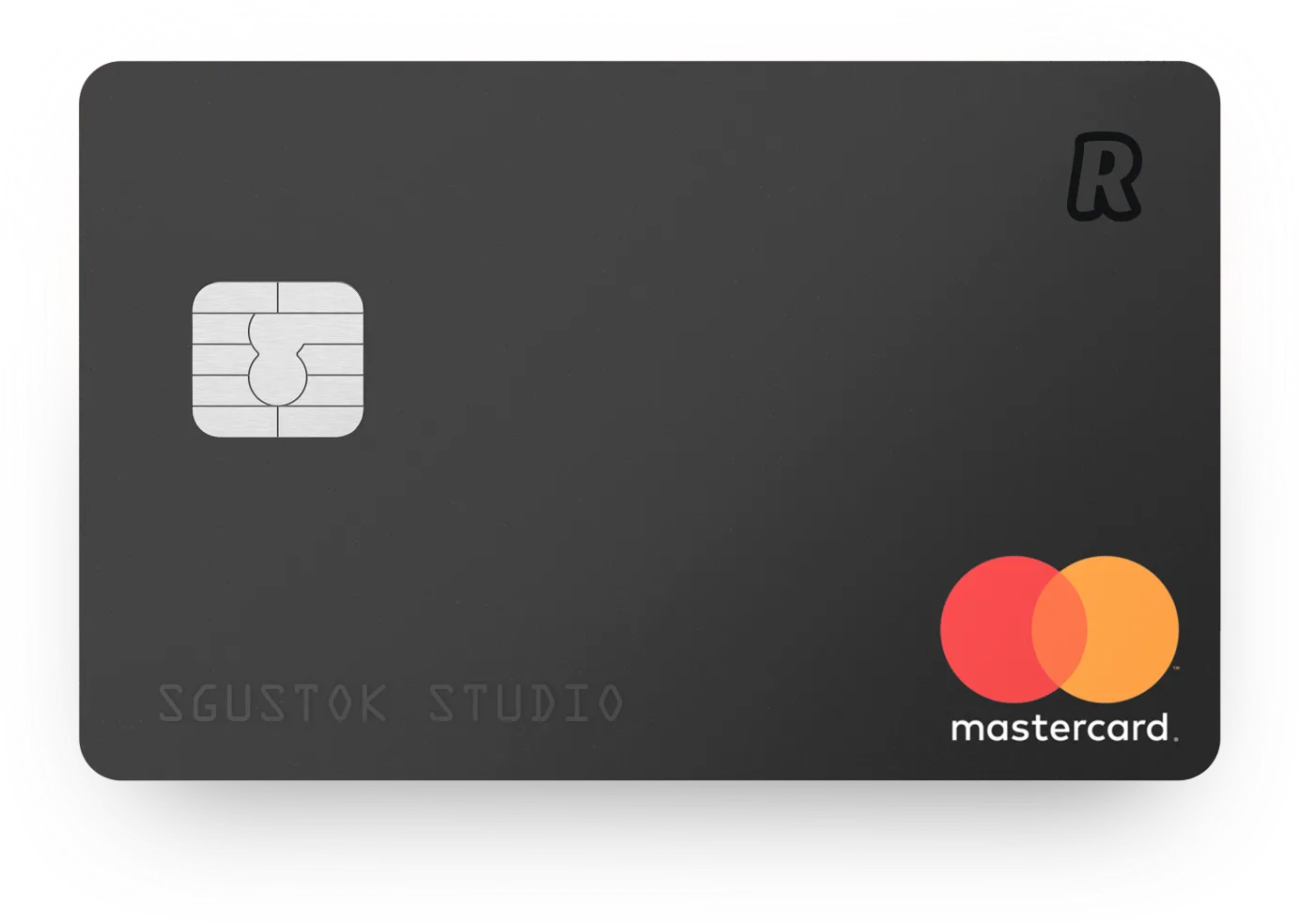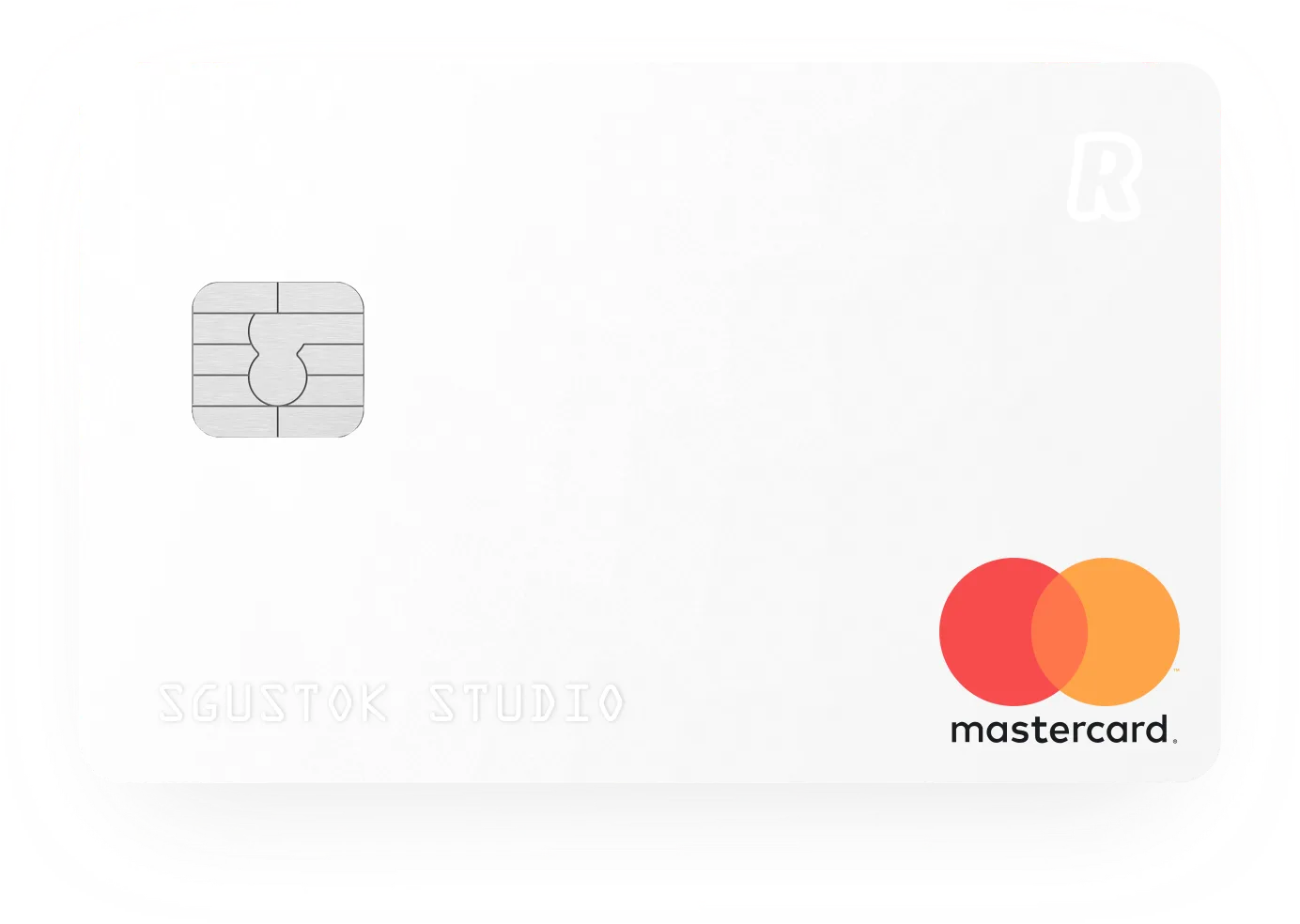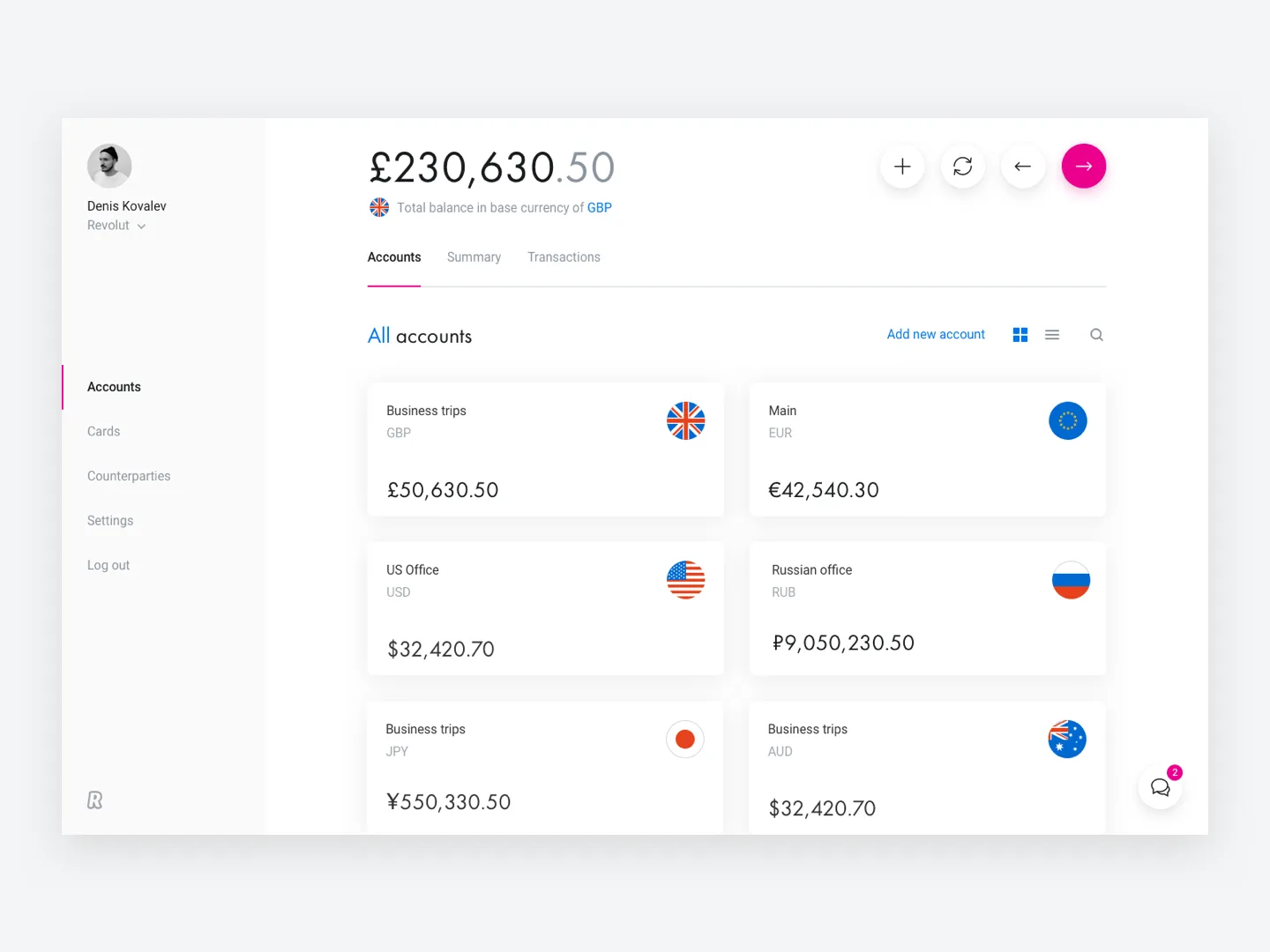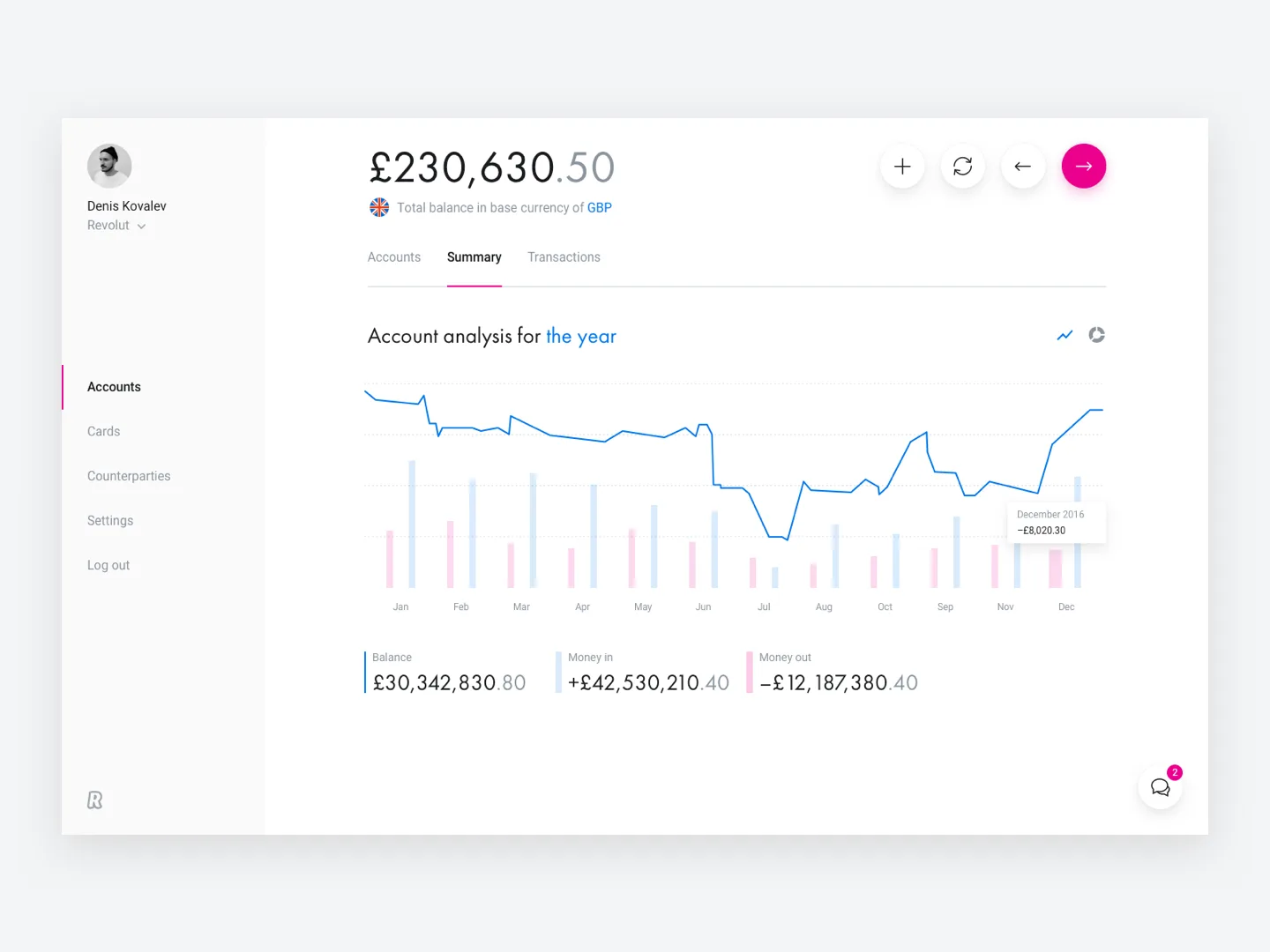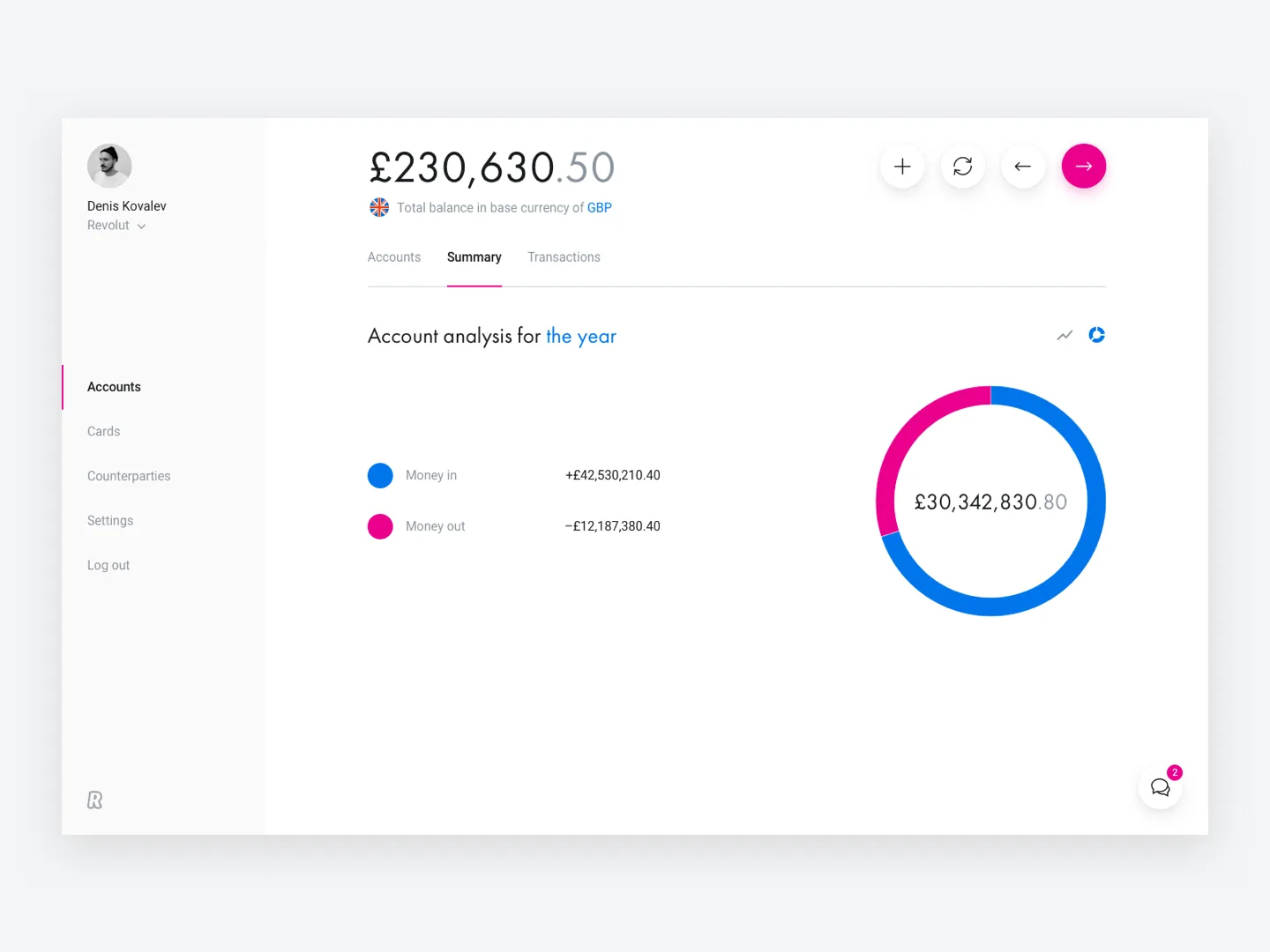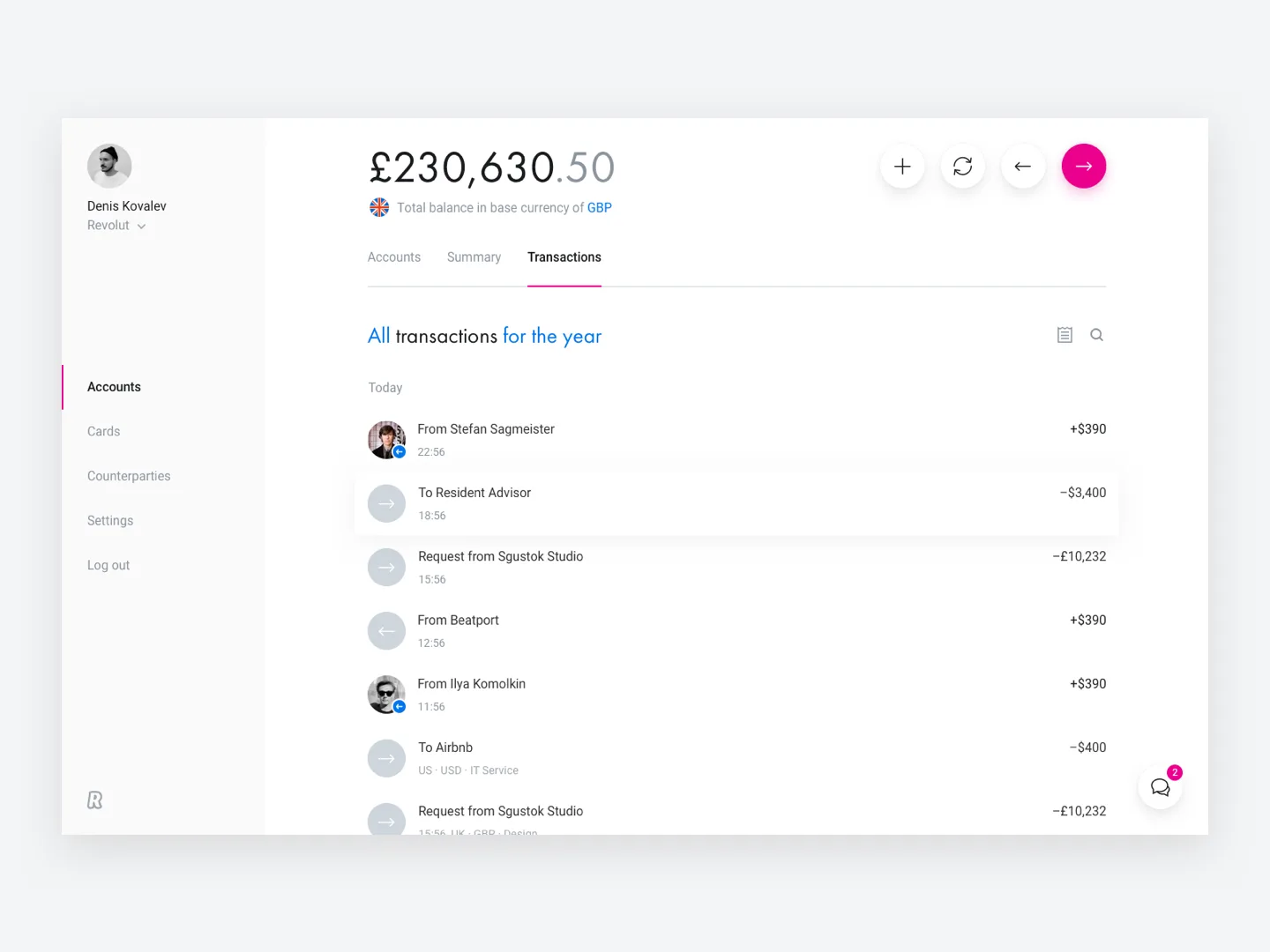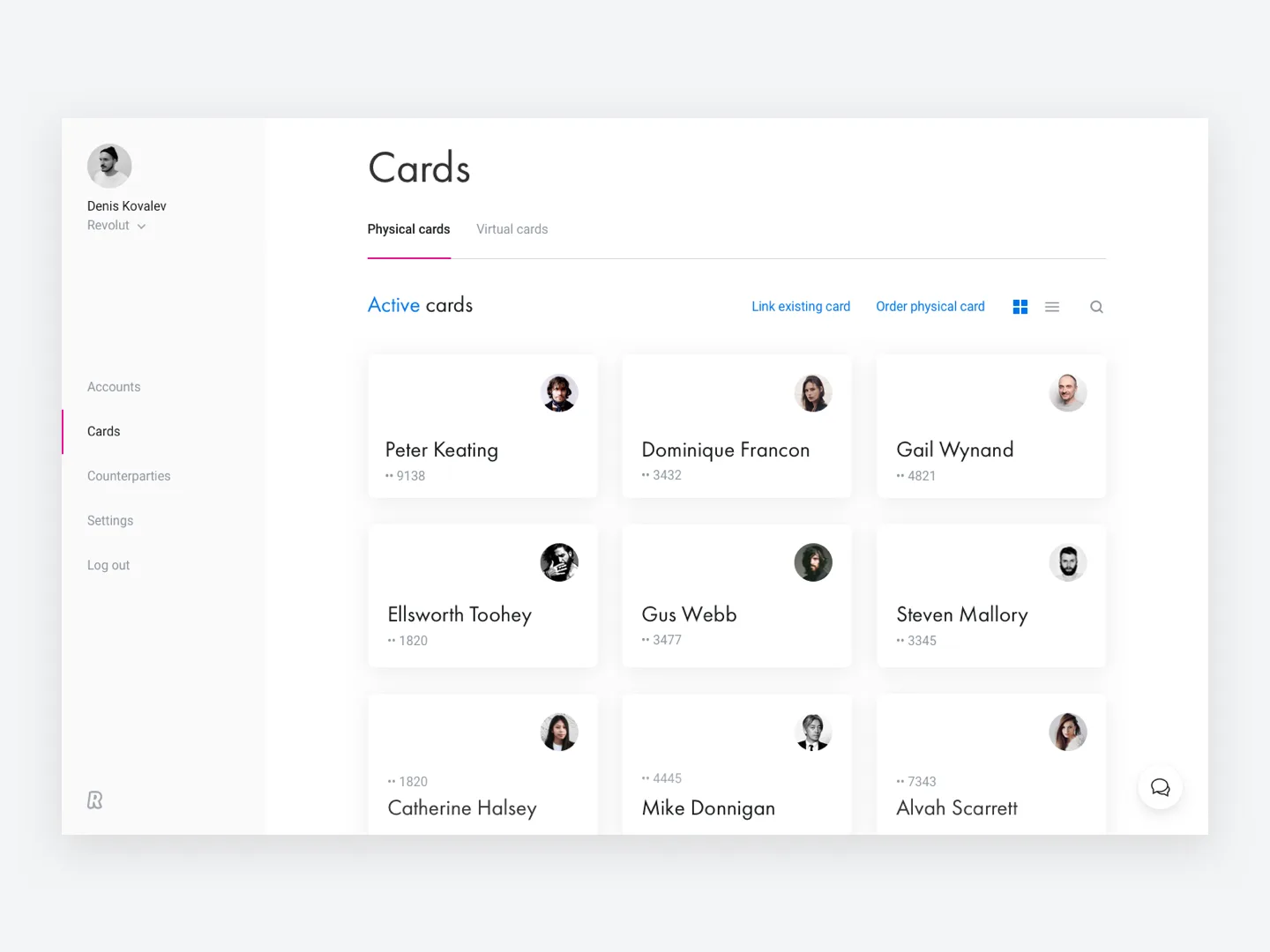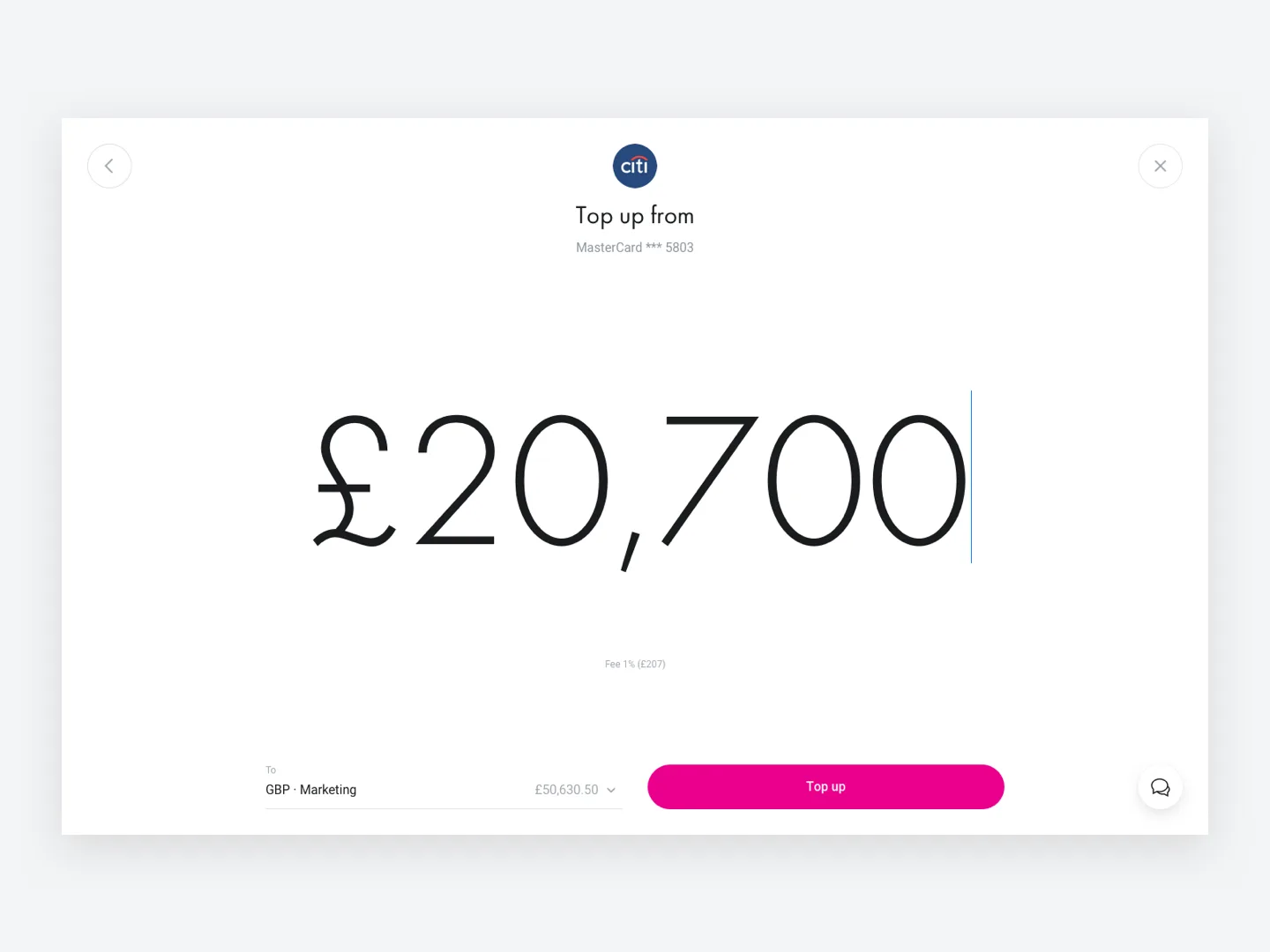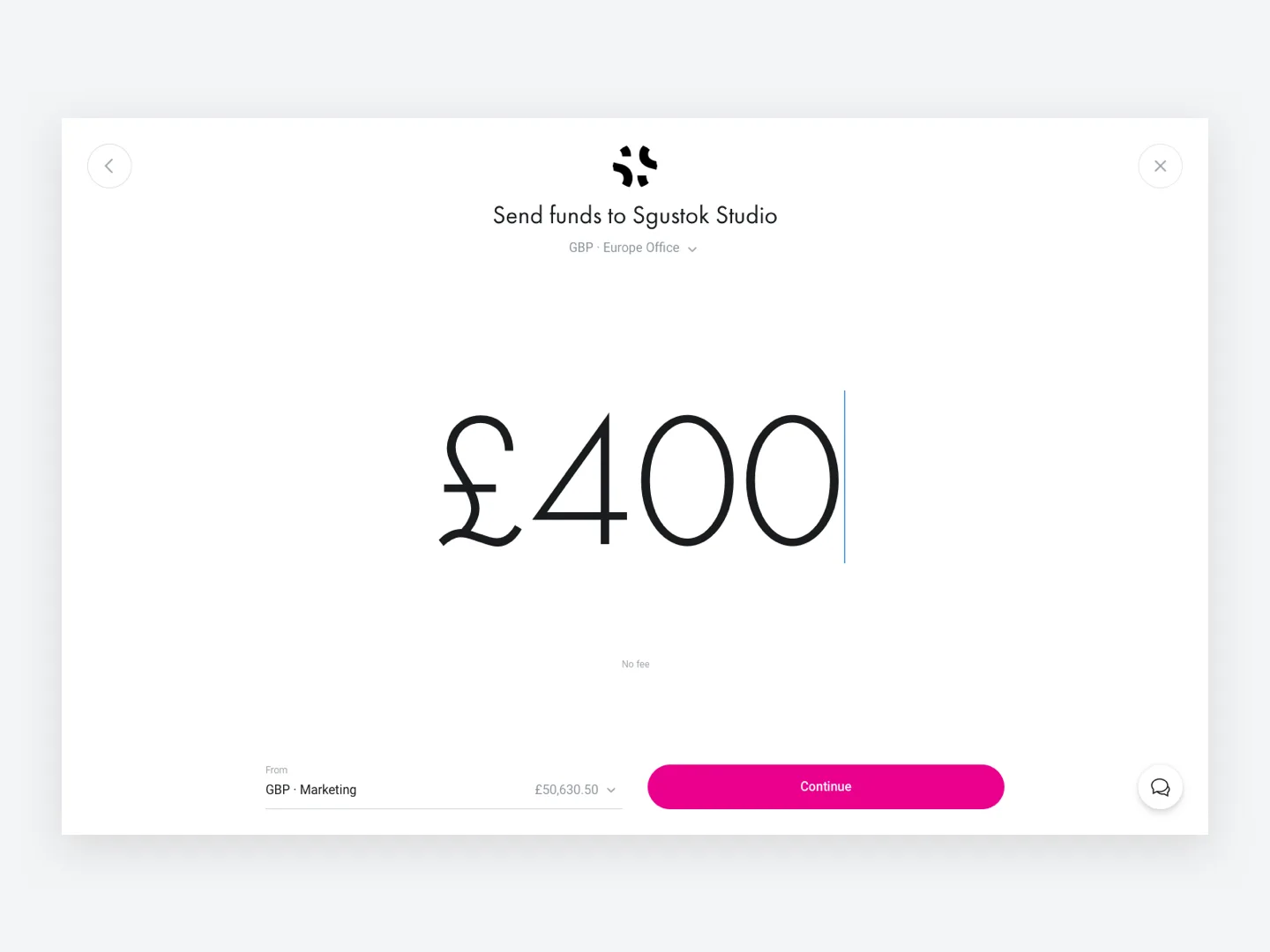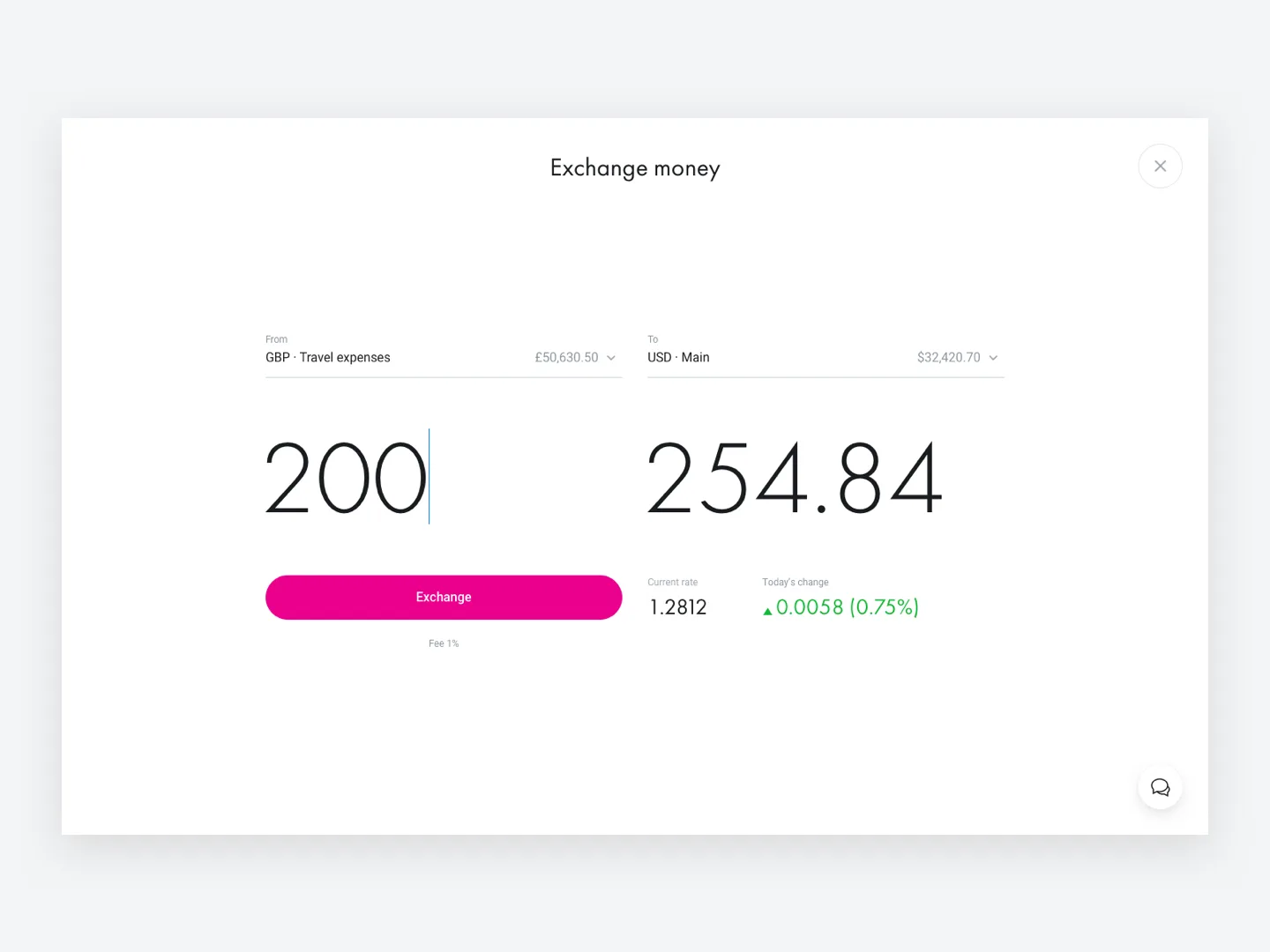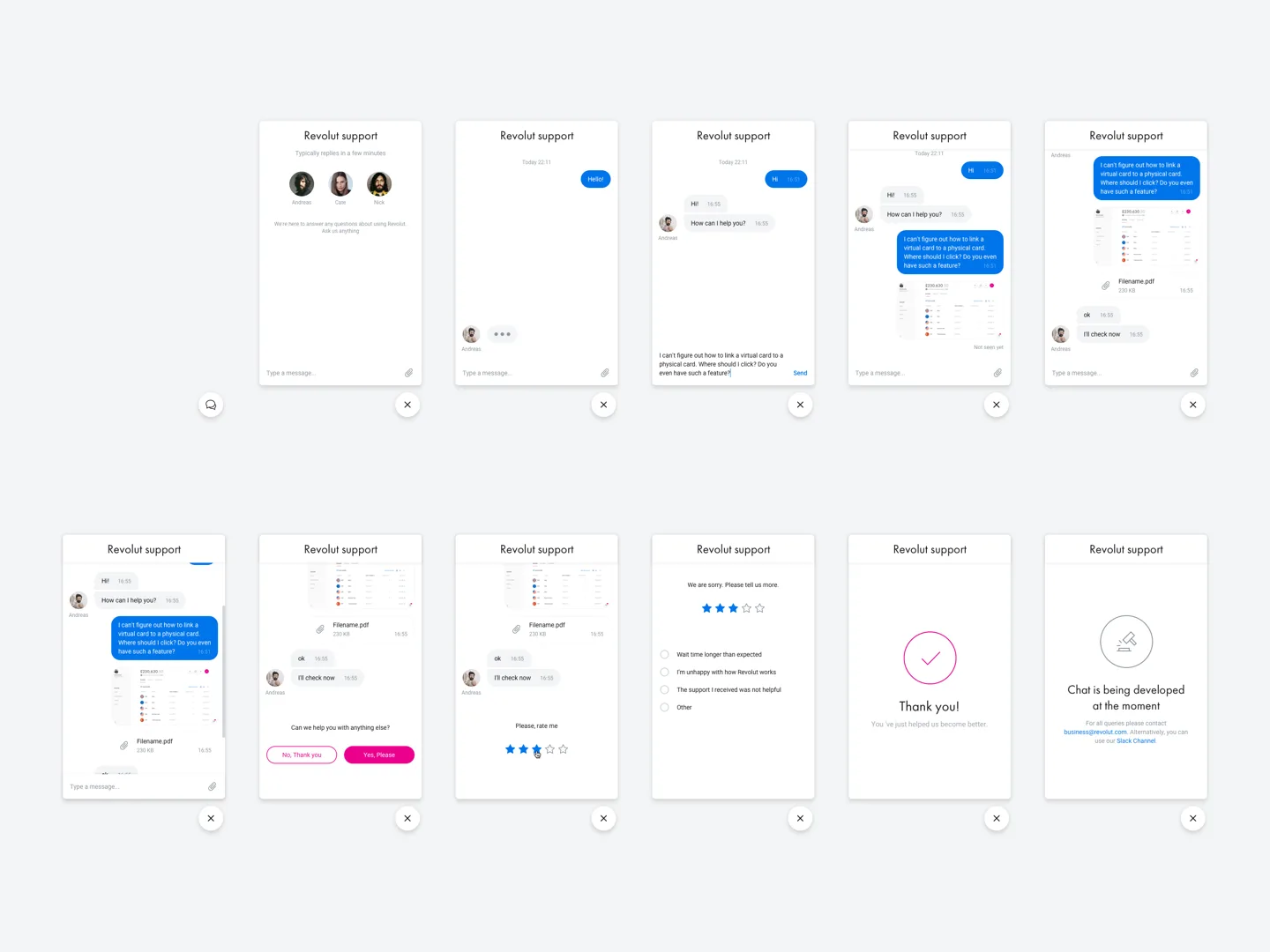 What design challenges do you face at your company?
Often it isn't possible to realise all the ideas as there is a constant shortage of resources such as developers. Occasionally there are problems with "taste" even in the designer's team. Everybody has different tastes and visions, which leads to long discussions of the smallest design elements. We are very lucky, as our founder has a great sense of taste, so sometimes we ask him to make a final decision.
What music do you listen to whilst designing?
Any advice for ambitious designers?
It may sound trite, but I advise ambitious designers not to follow a beaten path. Instead, I suggest them to choose their own way, try to think globally, explore their own style and not copy others. Never blindly trust the feedback you get, differentiate between constructive criticism and false negative feedback. There are things that one can not measure, such as the feeling a customer gets from interacting with the product. User's experience of this product depends on the designer's taste and his execution of his or her vision. I think that in the future in the context of global automatization the good taste of a designer is something that can't be substituted for an algorithm. Develop your taste!
Anything you want to promote or plug?
You can follow me on Facebook, Instagram, Dribbble, Behance, Twitter or visit my website. Recently we started Dribbble Account for Revolut team, we will update it periodically. I also think readers will be interested in our electronic music Sgustok Magazine Podcasts.