What led you into design?
When I was in high school, I was really interested in many professions (architecture, arts, industrial design and engineering), but I chose to apply to the Faculty of Graphic Design in Athens. I had always been fascinated by the arts and design, so being creative has always been my lifetime goal. At that time a new world has opened in front of my eyes and I felt very lucky for that. After all, architecture and design have many similar fields.
Graphic design is the perfect example of work that requires both creativity and mastery of technology. Somehow, I ended up being engaged in a work environment where new challenges are always around the corner and the technology never stands still, so you generate constantly new ideas and results.
What does a typical day look like?
My daily journey starts early in the morning. Usually, I arrive at the studio around 8 o'clock. At this time I check important emails, have meetings about the status of everyone's work, any ongoing issues, and Zoom calls with the clients. Once I'm done, I focus on designing.
Generally, I like spending a lot of time at the studio, as it gives me a sense of creativity combined with culture, refined aesthetic and history. Our studio is placed in a former industrial area which now has evolved to an upcoming artistic neighbourhood. So, it feels nice to work at the heart of the city and to get this vibe.
What's your workstation setup?
Photography by Aris Rammos, Courtesy of The Greek Foundation.
Where do you go to get inspired?
Personally, what fascinates and inspires me is the fine expression of Greek culture through our poets, creators, architects, and musicians. With such rich and diverse influences, my team and I try to incorporate Greek elements, always in accordance with the Semiotik design principles.
Hence, the overall inspiration and, thus, outcome of our work derives from our commitment to simplicity, functionality, and effectiveness in designing the optimum output for each project, combined with a refined aesthetic and firm grasp of contemporary design principles. After all, creativity is shaped by the environment a person lives in.
What product have you recently seen that made you think this is great design?
The Braun Aromaster coffee machine by Dieter Rams, one of industrial design's most celebrated visionaries, is a product that I surely admire and think of great design. This coffee maker is one of the most prominent and enduring product designs. Dieter has always been expressing his concern, which I also share, for the debt to the environment incurred by inefficient design and large-scale manufacturing.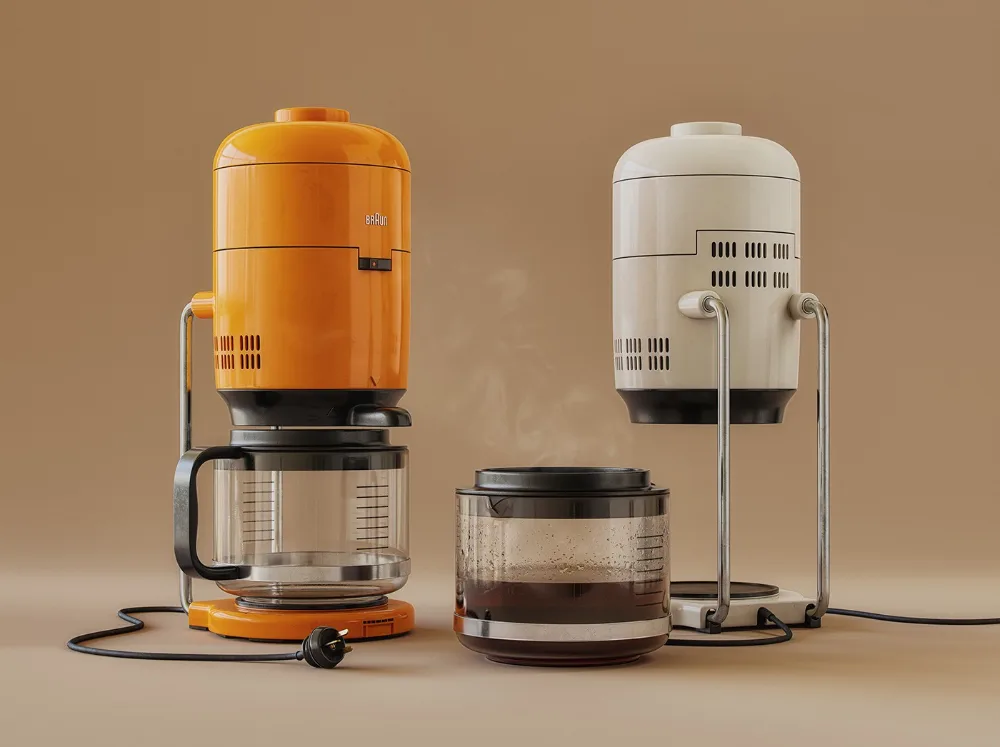 What pieces of work are you most proud of?
Our collaboration with Volvo is definitely one of our highlights. In the context of our long-standing partnership with Volvo Cars, we conceptualized and designed a variety of applications to serve diverse marketing and communication needs. Every time we designed for Volvo, we had to reconcile very strict brand guidelines with the need to be authentic and original.

Apart from this, I should mention the Specimen book for the new Aeonik Pro font, an updated refinement of their already successful Aeonik font, which CoType Foundry commissioned our team to create it. Last but not least, the publication Elements which is a record of the knowledge brought by a system of collaboration among people, techniques, materials and modern technologies. With clarity and simplicity, this publication is a document of typographic terms while explaining typography–related techniques. It unfolds a narrative focused on functionality and presents ways in which visual systems are a part of the linearity of the publication. The production combines a variety of papers and techniques, showcasing the different levels typography is applied.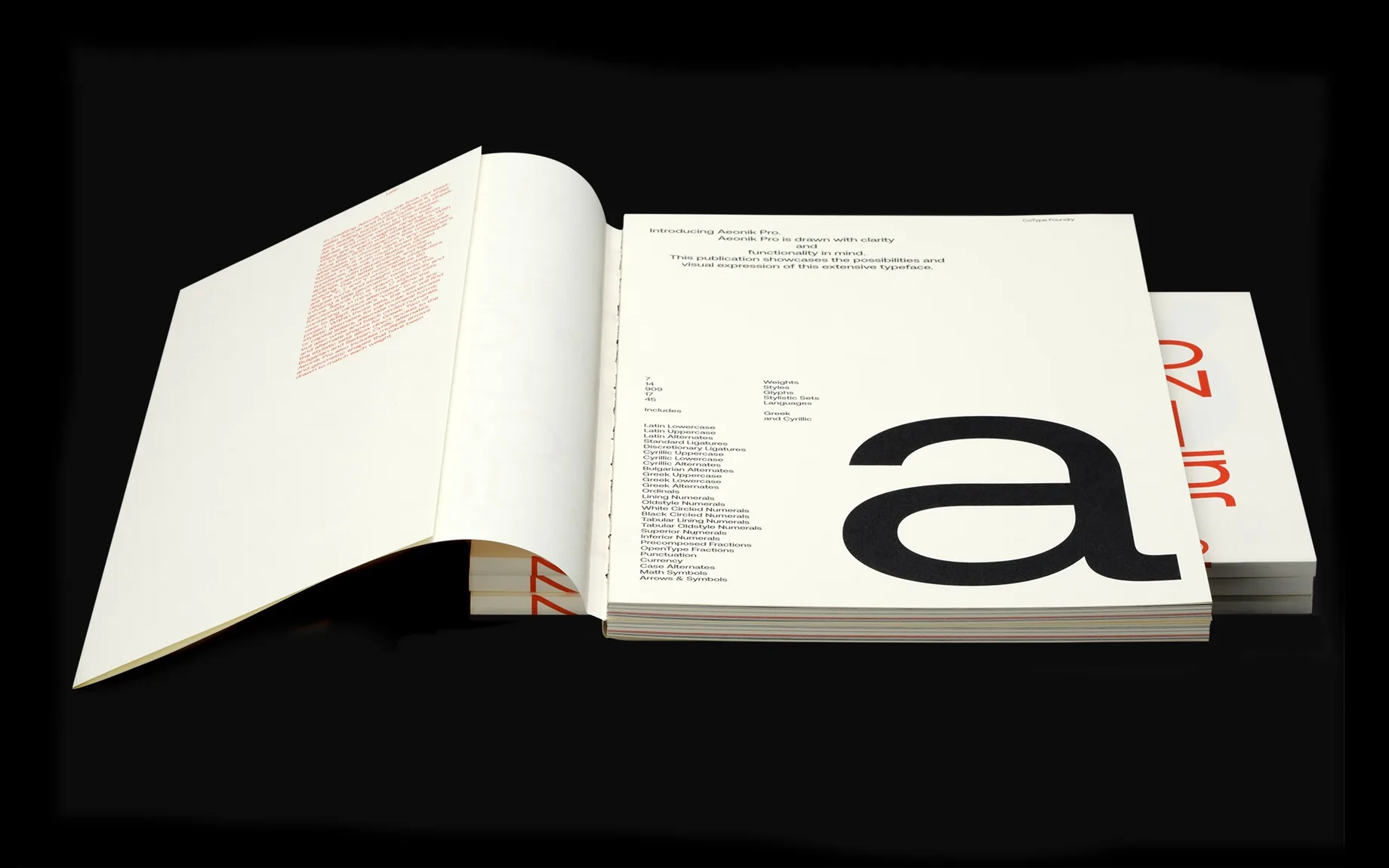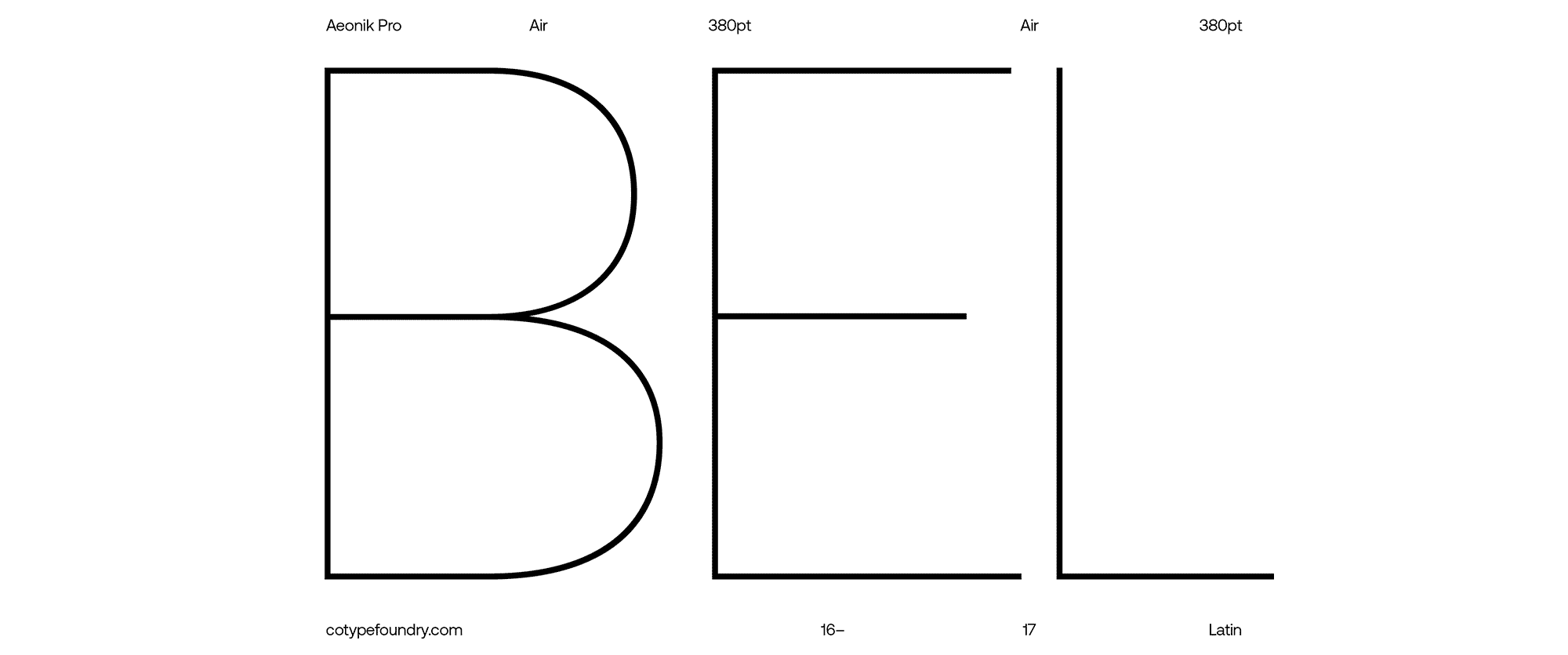 What design challenges do you face at your company?
Some of the major challenges we face is working with tight deadlines while balancing personal style with clients preferences. Above all, I would like to state that there is definitely room to cultivate more actionable and impactful relationships, especially between the Greek government and the Greek design community. We believe and have proven, especially as Semiotik, that design is "an exceptional driver" of "value and growth" for businesses and the power of this investment has been well understood by the private sector.
However, there's still some distance to be covered when it comes to the public sector. Greece doesn't have an official association for the design industry to act as the government's advisor on such matters like other countries do (eg. Design Council and the likes). But where there's a gap, we see an opportunity. It's well known that the Greek design has had great cultural significance. We firmly believe that the economic growth — especially after such a devastating Covid year — should also rely on the design industry, and we're looking forward to building a fruitful bridge with our government to achieve this.
What music do you listen to whilst designing?
Any advice for ambitious designers?
Never give up doing what you love. Research, research, research, learn, learn, learn.
Anything you want to promote or plug?
Our new upcoming project will be introducing the identity of my hometown, Thessaloniki, as the first Greek city that is part of the network of Unesco Creative Cities of Gastronomy (Creative Cities of Gastronomy). This project is an opportunity to strengthen the gastronomic, and not only, identity of the city, while at the same time we highlight the connection with the specific institution.