What led you into design?
I've always seen the world in a visual way. Struggling with reading and writing growing up meant that I had to develop coping methods. Sketching things down, creating visually memorable abbreviations and even using colour to help digest information. These visual ways of learning helped me manage my dyslexia and perhaps set me up on my creative path.
My Mum and Grandpa were also very creative – Mum being a keen artist and Grandpa a very talented carpenter. I remember making a wooden boat with my Grandpa and being fascinated by his rough pencil sketches (normally sketched on the back of an envelope with a pencil he'd sharpened with his pen knife!). He also loved to sit and sketch on holiday. As a family, we spent lots of time around the sea. I would also sit with a sketchbook, watching the waves come in.
Although seascape sketches seem a mile away from brand creation, this idea of capturing a story has stuck with me and is a constant theme that I think people can connect and engage with. Something that's so important when creating a brand.
After learning my craft at Winchester School of Art, I moved to London, landing a few design internships. One being at Moving Brands, where I first became exposed to the world of "branding" and how visual identities can tell unique stories on a personal level. And I loved that element of connecting to people, whether it's through art or design.
What does a typical day look like?
A typical day starts with a ride to work where the reward is a clear head, helmet hair and a large bowl of Crunchy Nut! We're all coffee drinkers in the studio, so the Moccamaster streamlines the morning caffeine hit and is more often than not accompanied by Charlie Bones.
No working day is the same, but I typically start off the day with making a quick plan. As Lead Designer, I'll check in with the team and brief in our other designers. Once the coffee kicks in, it's not long before lunch is on our minds (and when I realize I've left lunch at home, classic). There's a great market on Leonard Street that we go to – A mixed salad box being a favourite.
After work, I'm keen to keep moving and can often be found exploring new running routes or carb-loading up with friends.
What's your workstation setup?
Where do you go to get inspired?
I could list a bunch of studios, blogs, and Instagram accounts; but if I'm honest, I find most of my inspiration when I'm out and about, typically running or exploring new areas. Nature is a great source of not only inspiration, but also perspective. We're constantly absorbing content, and it's so hard to think for yourself and come up with original ideas. It's so important we take time to step away from our day-to-day distractions and switch our minds off, in a space where it's just you and your thoughts.
The team here at OMSE are a great source of inspiration to each other too. Everyone brings a fresh perspective to the studio culture, which we're proud of.
Like most cities, living in London means you're surrounded by branded content, and it's hard for brands to stand out. But I do get inspired when I see something unexpected and new in its field. Whether it's a rebranding, brand partnership, product, or even architecture. Ragged Edge's rebrand for East London Liquor Co. is a cool example of creating change in an unexpected and unapologetic way.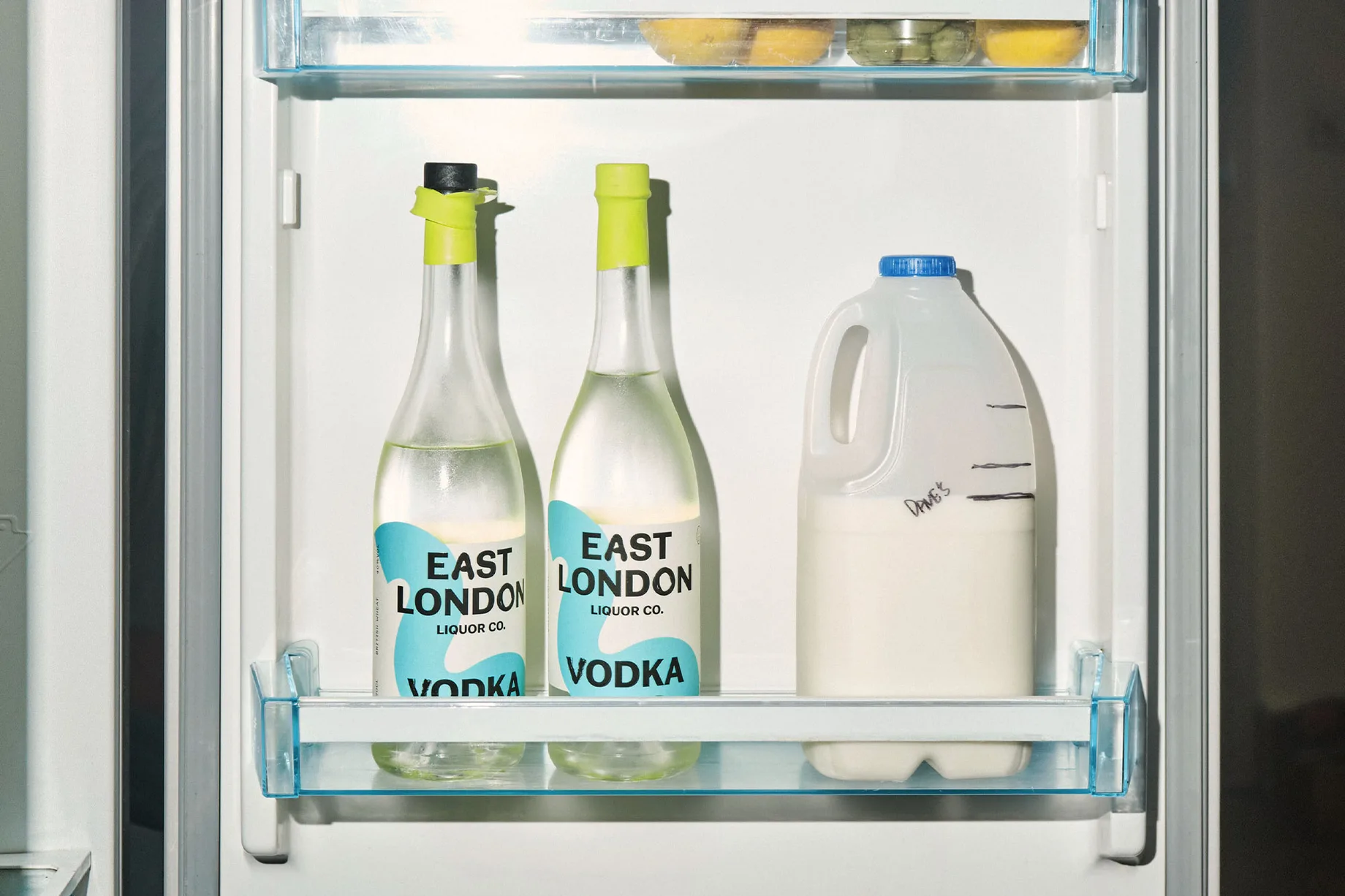 What product have you recently seen that made you think this is great design?
Design is just an aid to help tell a memorable story. That said, your brand doesn't need to be led by design. Seeing this example from HYLO who are "developing the world's most sustainable running shoe" proves that sometimes a clear simple design with strong copywriting can speak a thousand words.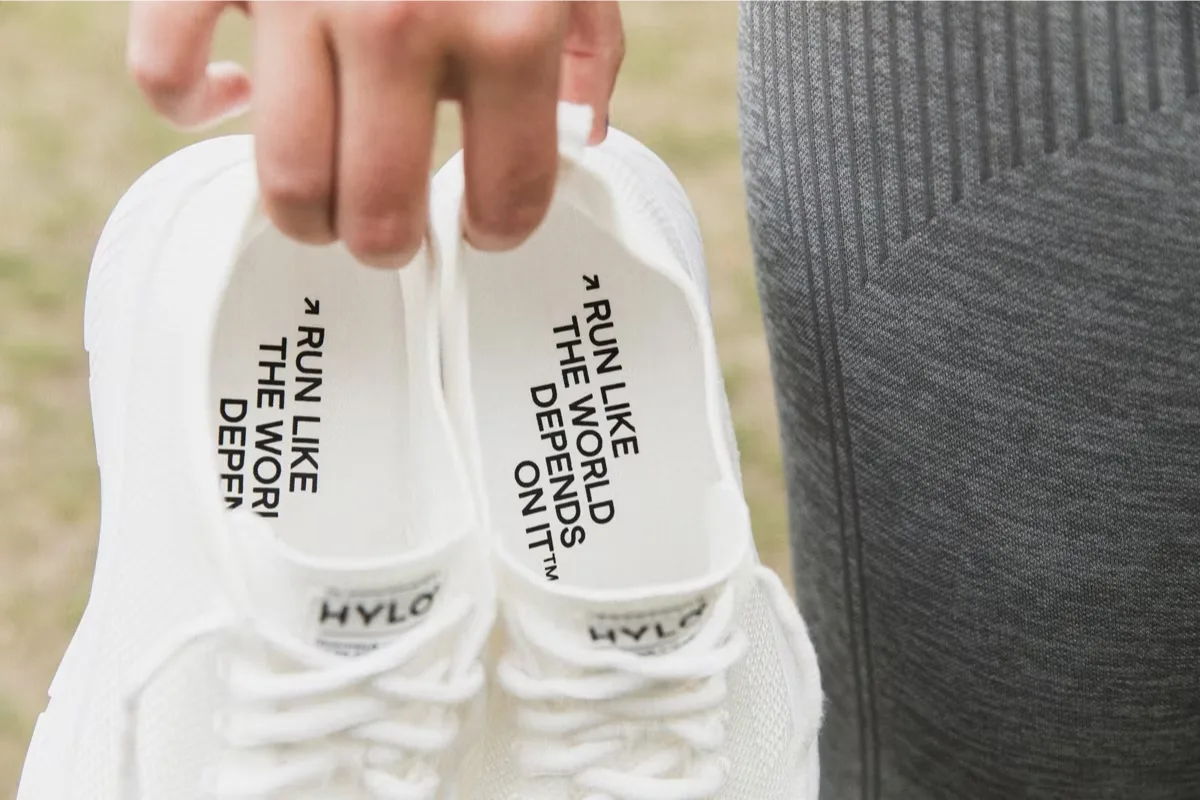 What pieces of work are you most proud of?
I'm super proud of the work OMSE is doing, and it's attitude to creating brands that are boldly different. Our goal is always to tell a brand story in a memorable way that creates a standout for our clients.
A project that does this well for me is Hackney Church (Now Saint). A client that came to us with a really interesting challenge, to create a brand for the people of East London. Something that could turn up in different ways to encompass the range of activities, formal occasions, life events, and celebrations. We saw them as a cathedral of creativity.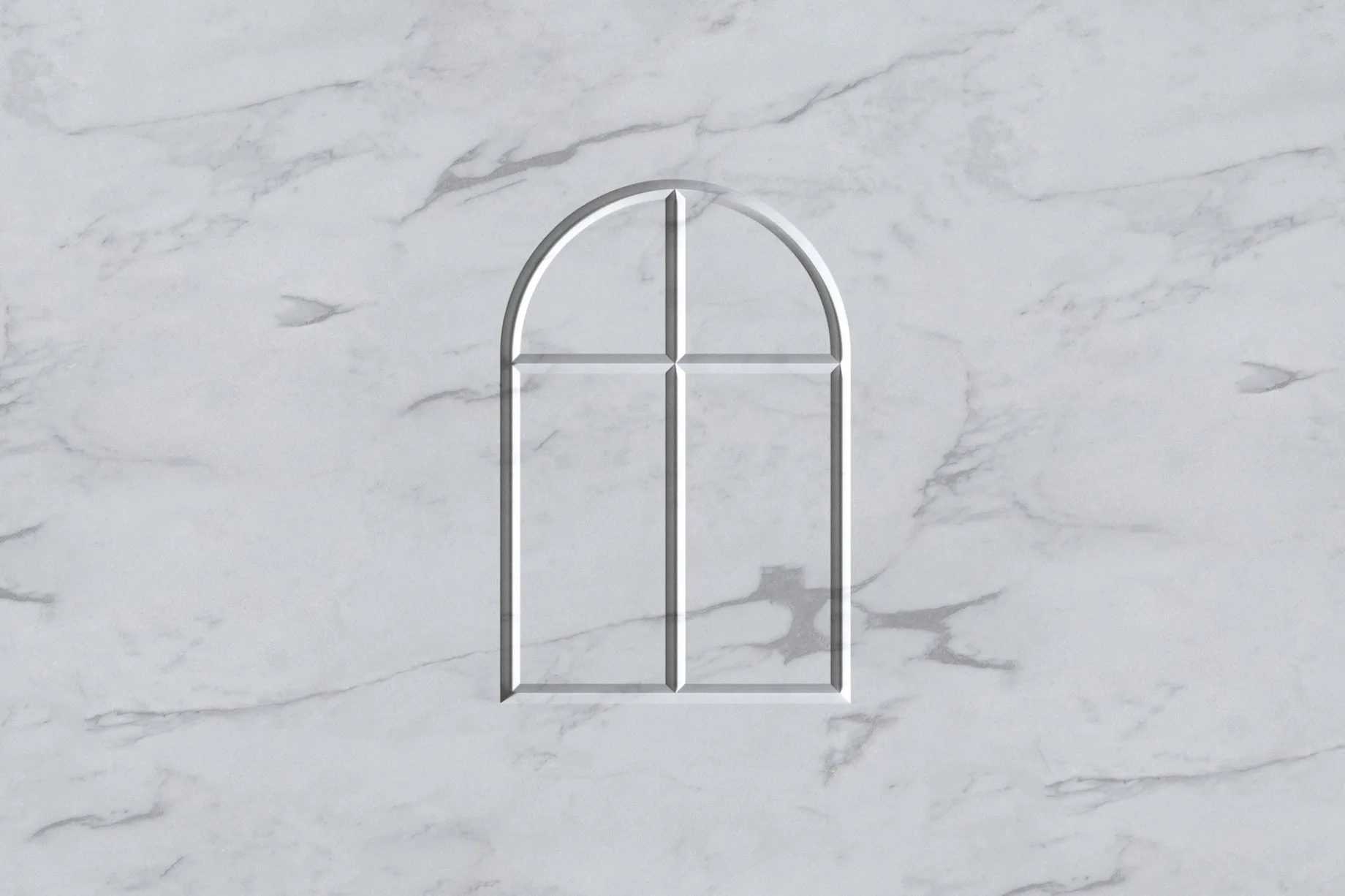 Another project that posed a really interesting challenge was DOJA. A new wave craft gin that mixes together botanicals from Japan and India. We loved this notion of mixing and combining two cultures in one sip and wanted to tell this story through the brand. From the name, In(do-ja)panese, through to the brave logo mark; a real mix of typefaces and languages.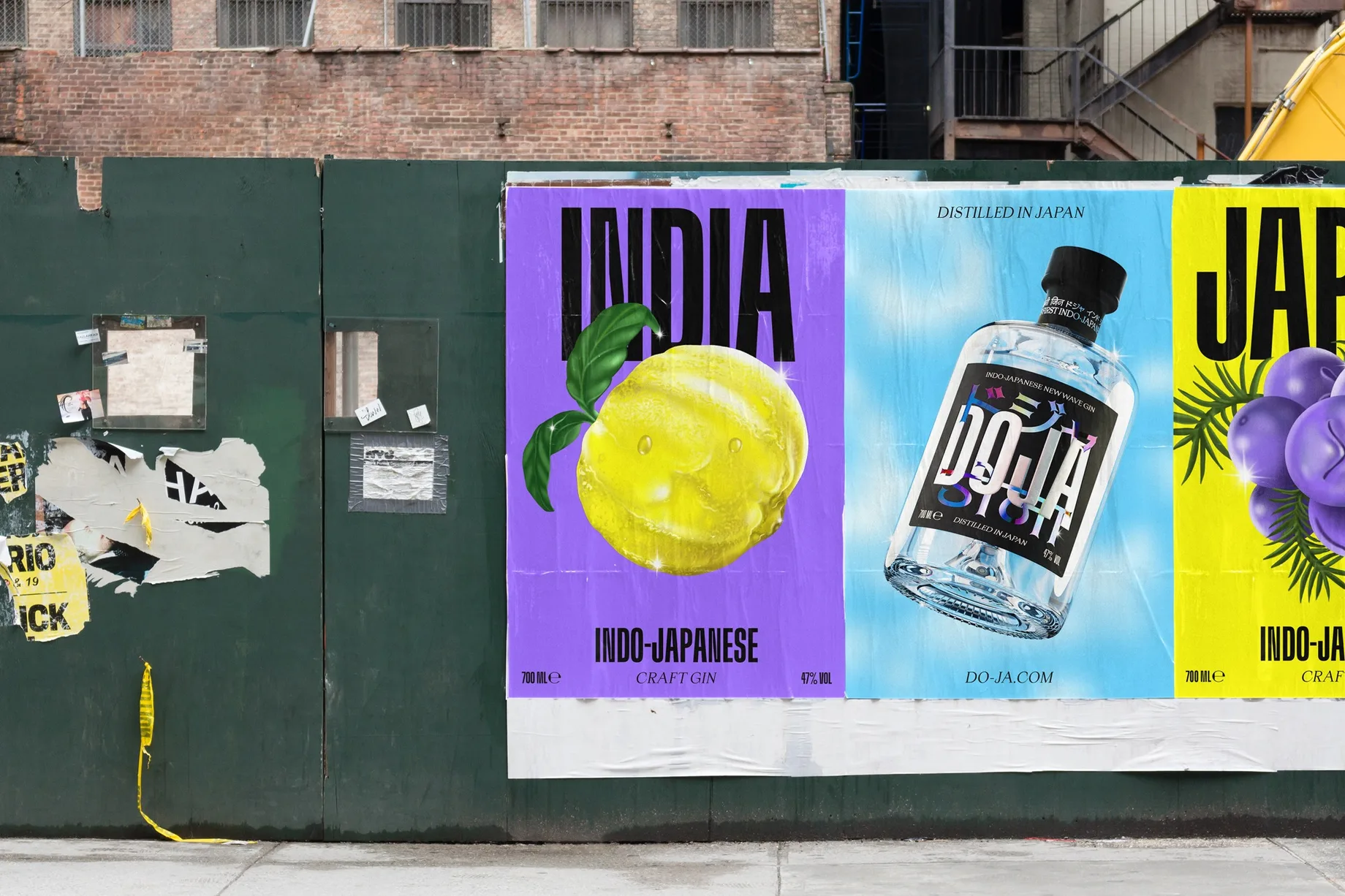 What design challenges do you face at your company?
Communicating our ideas is a big challenge. Making sure we can communicate a core idea, how that impacts our design decisions and the value this brings to the brand. At OMSE we have a strong but adaptive process that helps us communicate.
It's true that everything has been inspired by something, and so it's very hard to be truly original. An exciting challenge that pushes us to look beyond design for inspiration and find the unexpected.
What music do you listen to whilst designing?
Any advice for ambitious designers?
Let the ideas in your work do the talking. For me, great work balances a clear idea with a clever execution.
Anything you want to promote or plug?
🌐 omse.co
😶 @omse.co
🏃‍♂️ @frontierlondon