What led you into design?
Materialism – I got into design and making things honestly because I wanted stuff I couldn't afford.
Growing up I was always enchanted by toys and video games, and then sneakers after that. One particular thing I really wanted was a Tamagotchi; I begged my parents for one but never got one. I can still remember the excitement when my friends in elementary school would let me feed their little virtual pets. And then one day I noticed that some stones at the park resembled the form of an egg. I collected a bunch of them and stuck stickers on them to mimic the Tamagotchi's form. But even better than the real thing, my fabricated Tamagotchi could have whatever character sprite I wanted.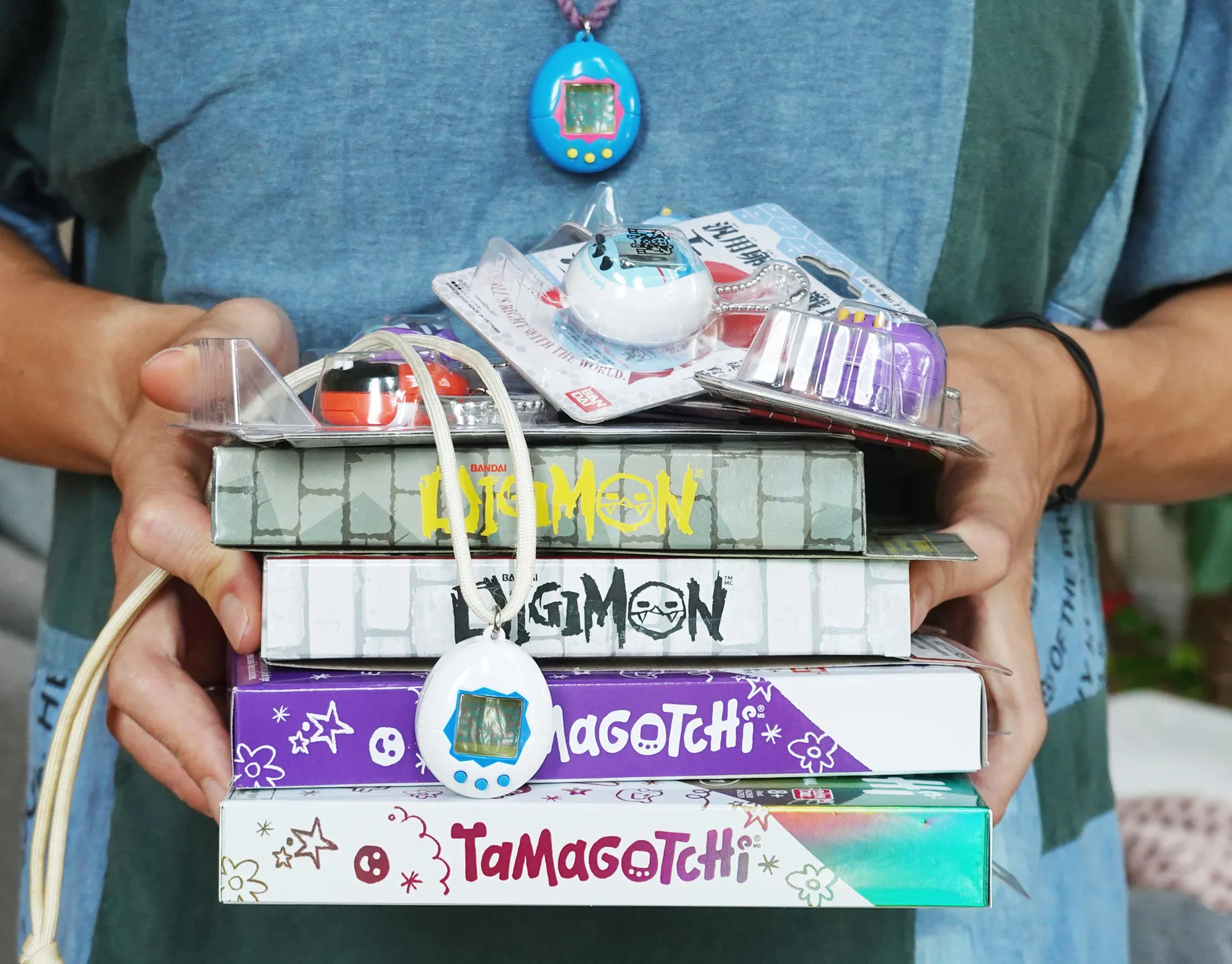 Sneakers were my obsession in middle school, but as usual the most popular shoes would be way out of my price range. I started with some early attempts drawing on my shoes, trying to make my shoes look like the ones in stores. But over time I got a little more adventurous and started to paint and sew on my shoes, creating colorways and silhouettes that no one had ever seen before.
What does a typical day look like?
I usually wake up before my alarm goes off at approximately 6:55AM so I don't wake my wife. I get dressed, and go for a walk with my dog Jeeves. Depending on the weather and his mood, we walk from 30 minutes to an hour; his bouncy adorable prance always puts me in a good mood and is just a delightful way to start the morning.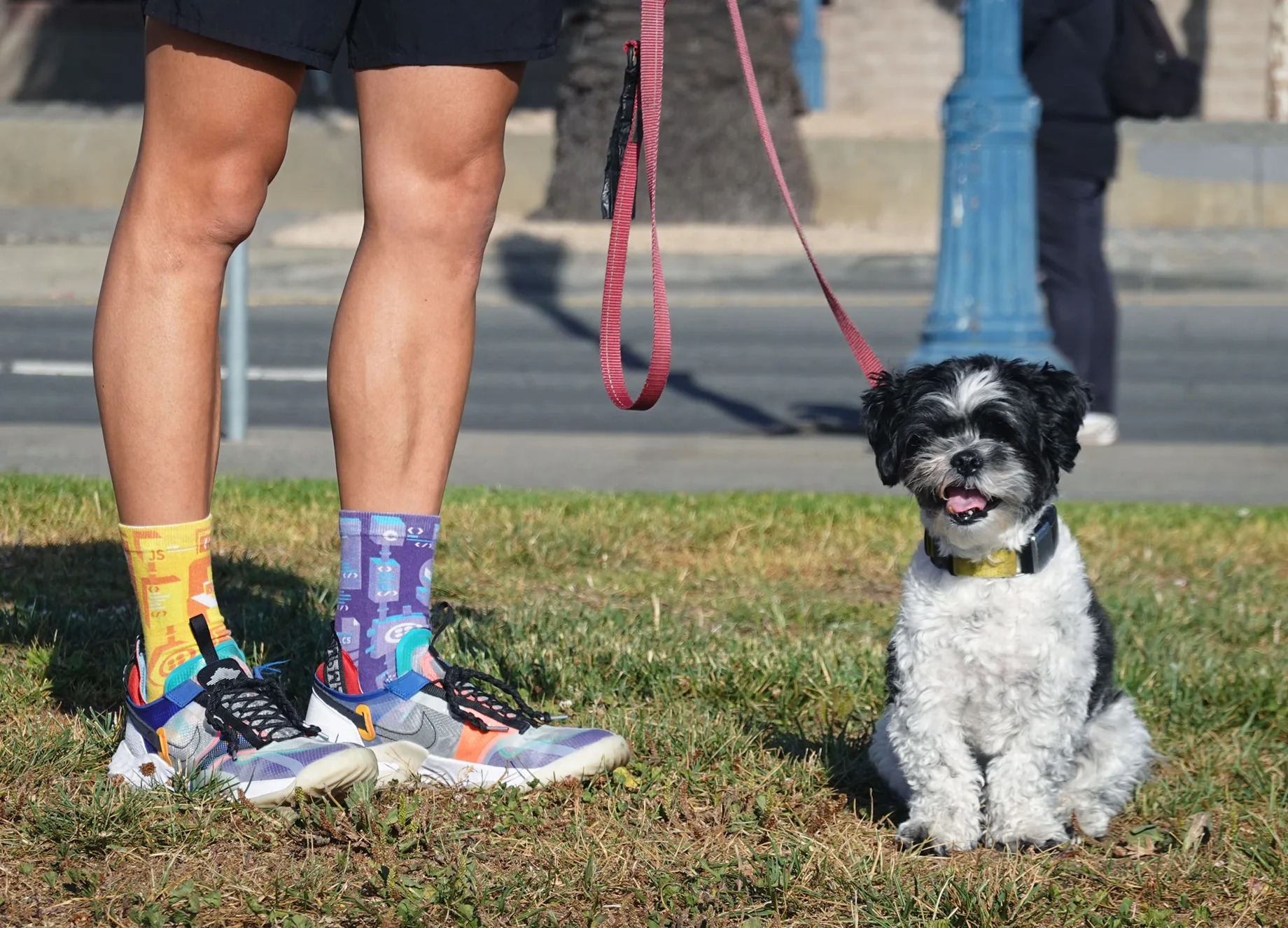 When I get home, I have breakfast with my wife. Depending on what I'm working on at the time, I spend some time researching or just consuming content related to the project. It's my way of immersing myself in the world surrounding what I'm designing.
After breakfast I start the work day, usually a mix of meetings with stakeholders and focus time to design. I like to think that I have creative ideas simmering in my brain all night, so I like to see if I arrive on any fresh takes on my work earlier in the day. The second half of the day I find myself in a rhythm where I can get on a roll and just implement, put on a podcast and just design.
I like to end my work day with a run, it clears my mind and helps me justify eating junk food. At night I like to experiment with new mediums of art and design. There's been some clay sitting on my desk that I've been meaning to try and sculpt into something. But I often spend the night sewing while watching cartoons, I still enjoy putting a little personal twist on all my shoes and clothes.
What's your workstation setup?
My workstation is a constant work in progress. It is filled with knick-knacks and art supplies that I use or just fiddle with while I work. There's an extra pair of glasses that help me see things up close, and a desk lamp on a swivel arm that I use when I'm embroidering things by hand. I try to tidy up but one weekend I'm painting and everything's a mess, the next weekend I clamp a frame to my desk for rug making and everything is covered in bits of yarn.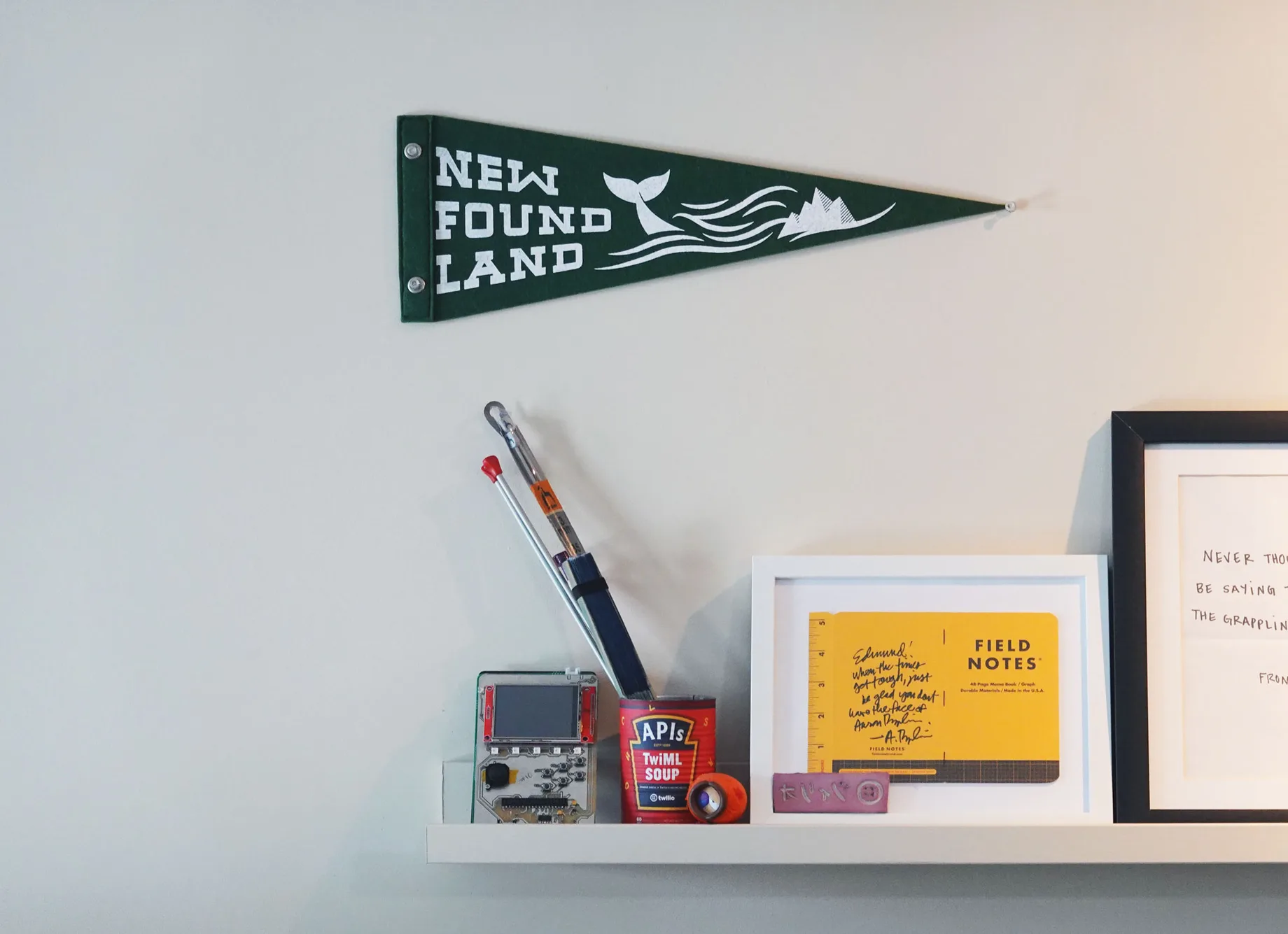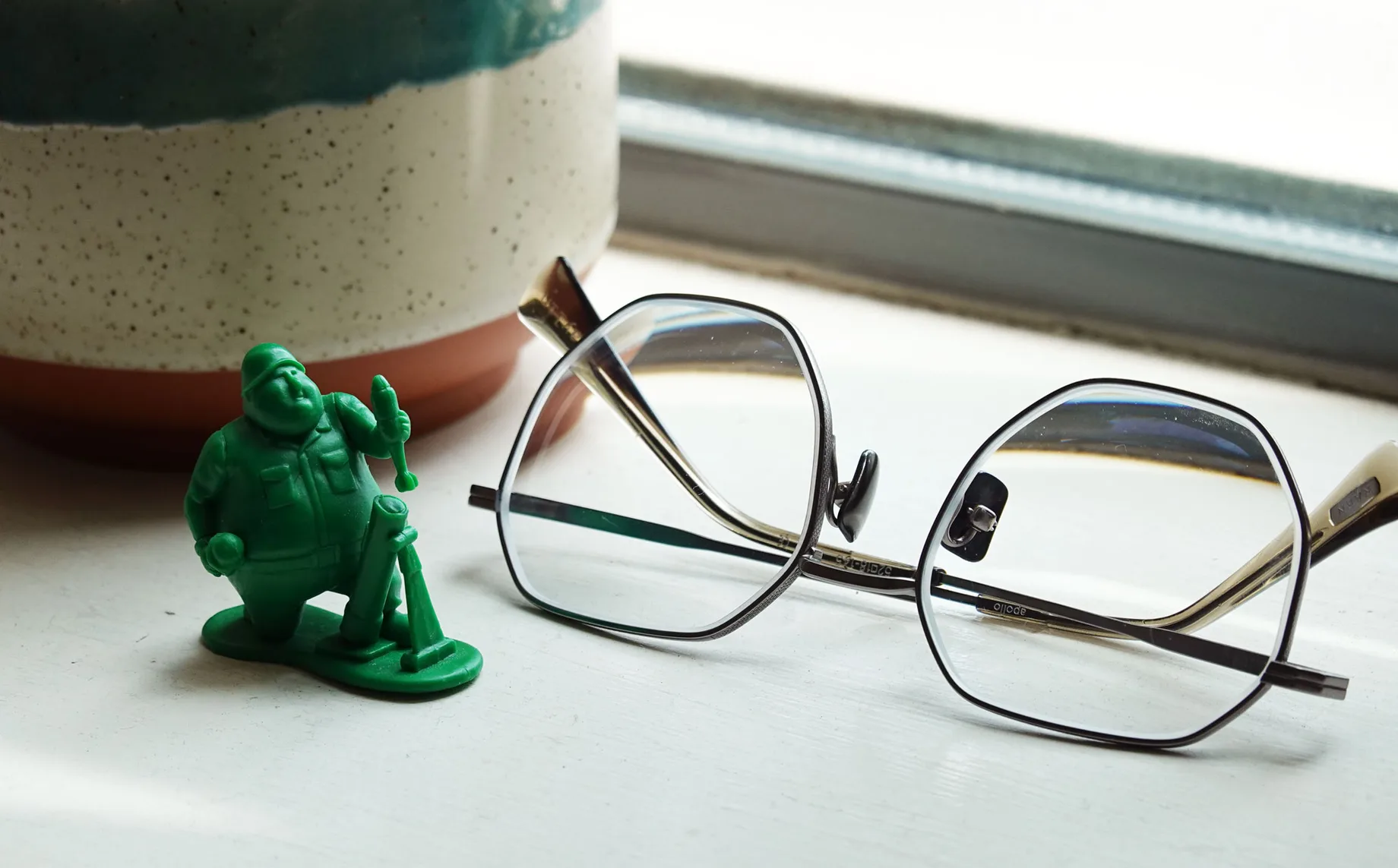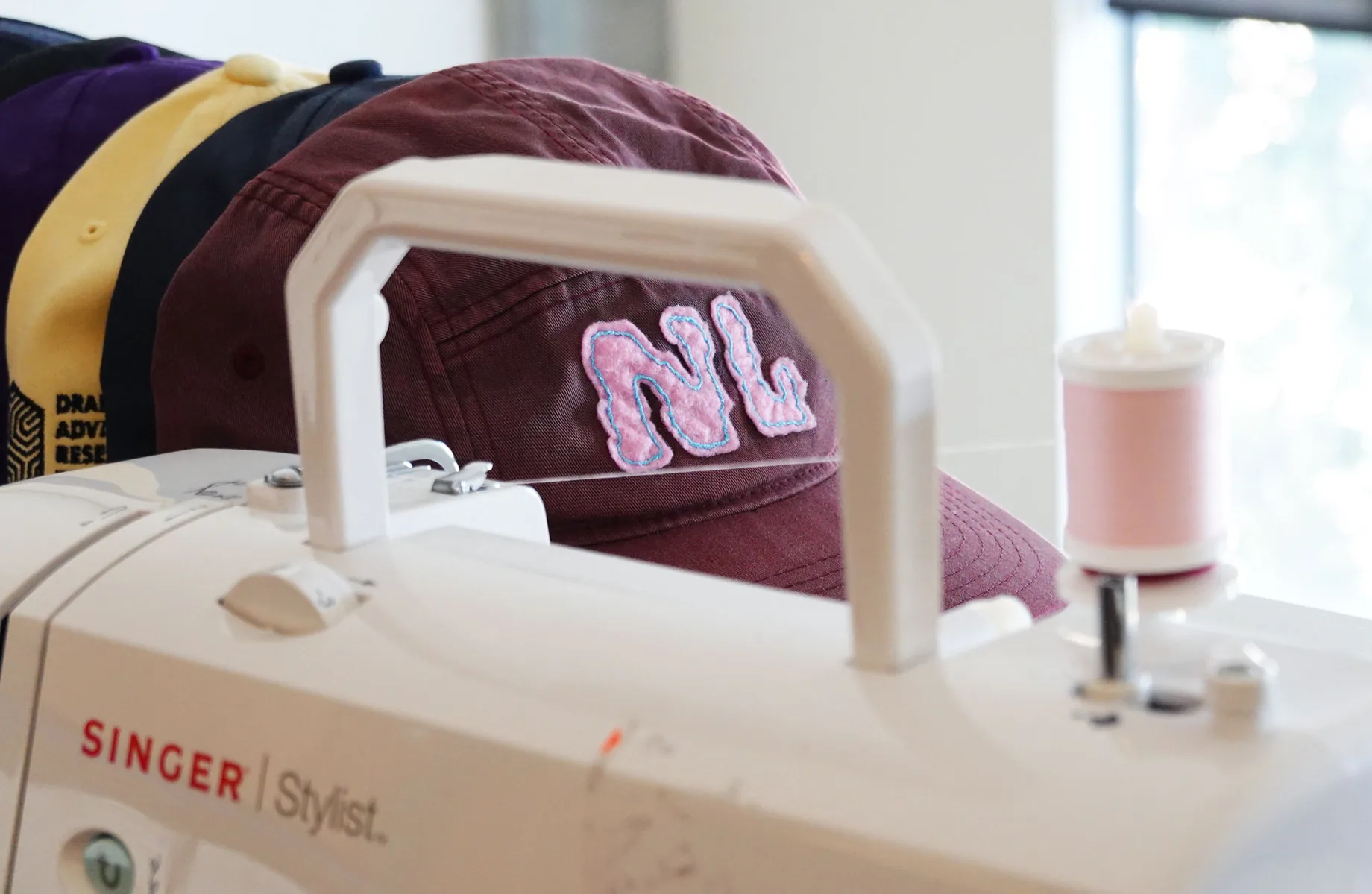 Where do you go to get inspired?
Everywhere! I can't pinpoint what exactly inspires me, but I find that oftentimes the most random things present me with interesting ideas. That said, I'm definitely more susceptible to being inspired when I'm in a carefree and relaxed headspace, like when I'm on vacation.
Having a specific project or problem to solve too is a helpful filter for ideas. I'm more of a divergent thinker and my mind floods with ideas, having a project in mind helps me organize the ideas so I can narrow down the executions I should explore.
What product have you recently seen that made you think this is great design?
I spent a weekend putting together a Lego model of the Nintendo Entertainment System, and I had so much fun. The designers for the model did an amazing job replicating the construction and aesthetics of the console – but it was the building experience that really blew me away.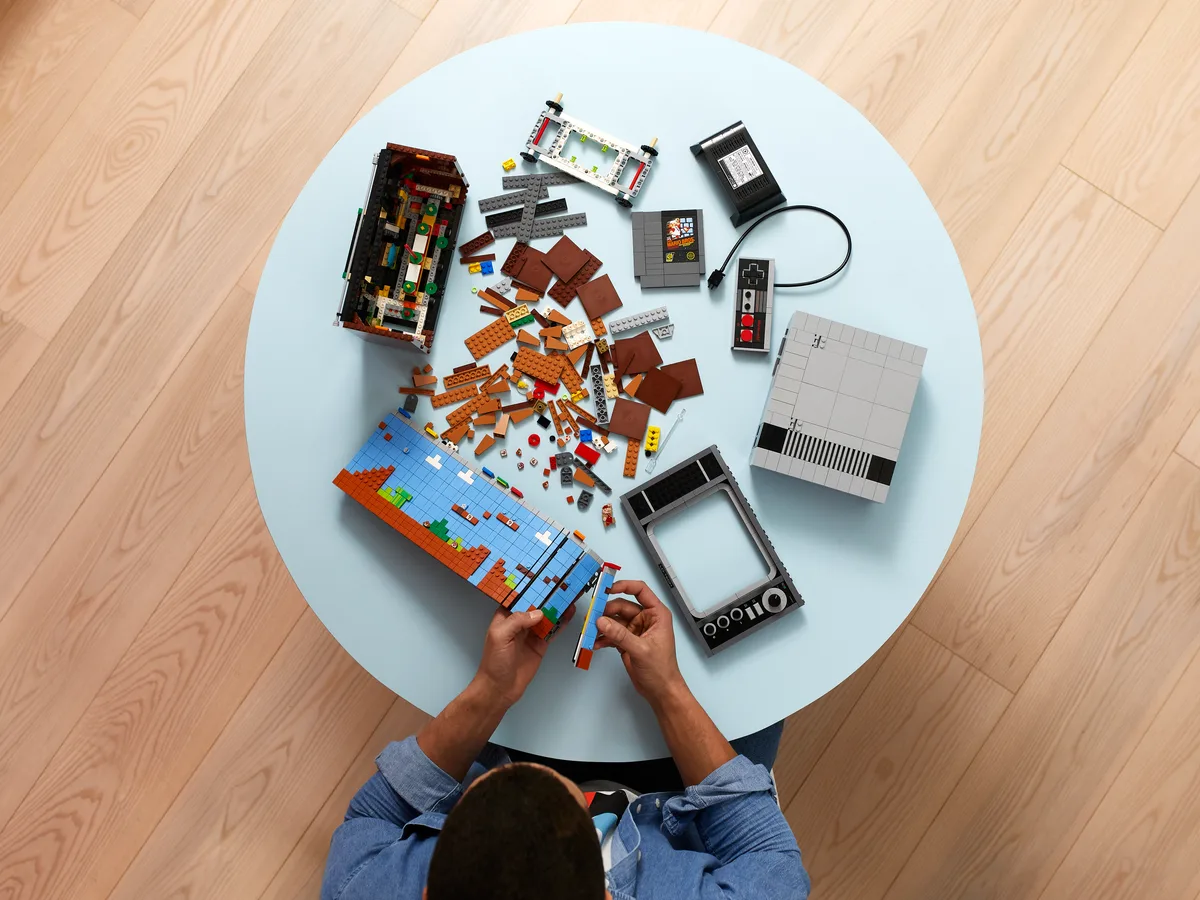 Layer by layer I put together the shell of the console, the motherboard, and the cartridge mechanism. It had me confused at first as to what I was building, with an amazing payoff when everything started to come together. The final product is a great display piece, but the experience of putting it together was the best part!
What pieces of work are you most proud of?
Having worked in agencies, design studios, and now in-house, I really enjoy the luxury of time that I get to understand the brand's tone of voice and visual language. I was recently at Twilio for a few years where I was fortunate enough to learn from our audience and customers, using those experiences to fine tune what I was designing. Some of the most memorable projects for me were a series of posters I designed for a company wide hackathon, and coding gloves.
During a company meeting the CEO compared the company's challenges to monsters that the company had to tackle as a team. The monster reference really stuck with me so when I was asked to brand the hackathon I decided to design a series of Kaiju monsters. I also took the opportunity to explore lino printing as I wanted to create something that felt handmade to reflect the company's builder ethos.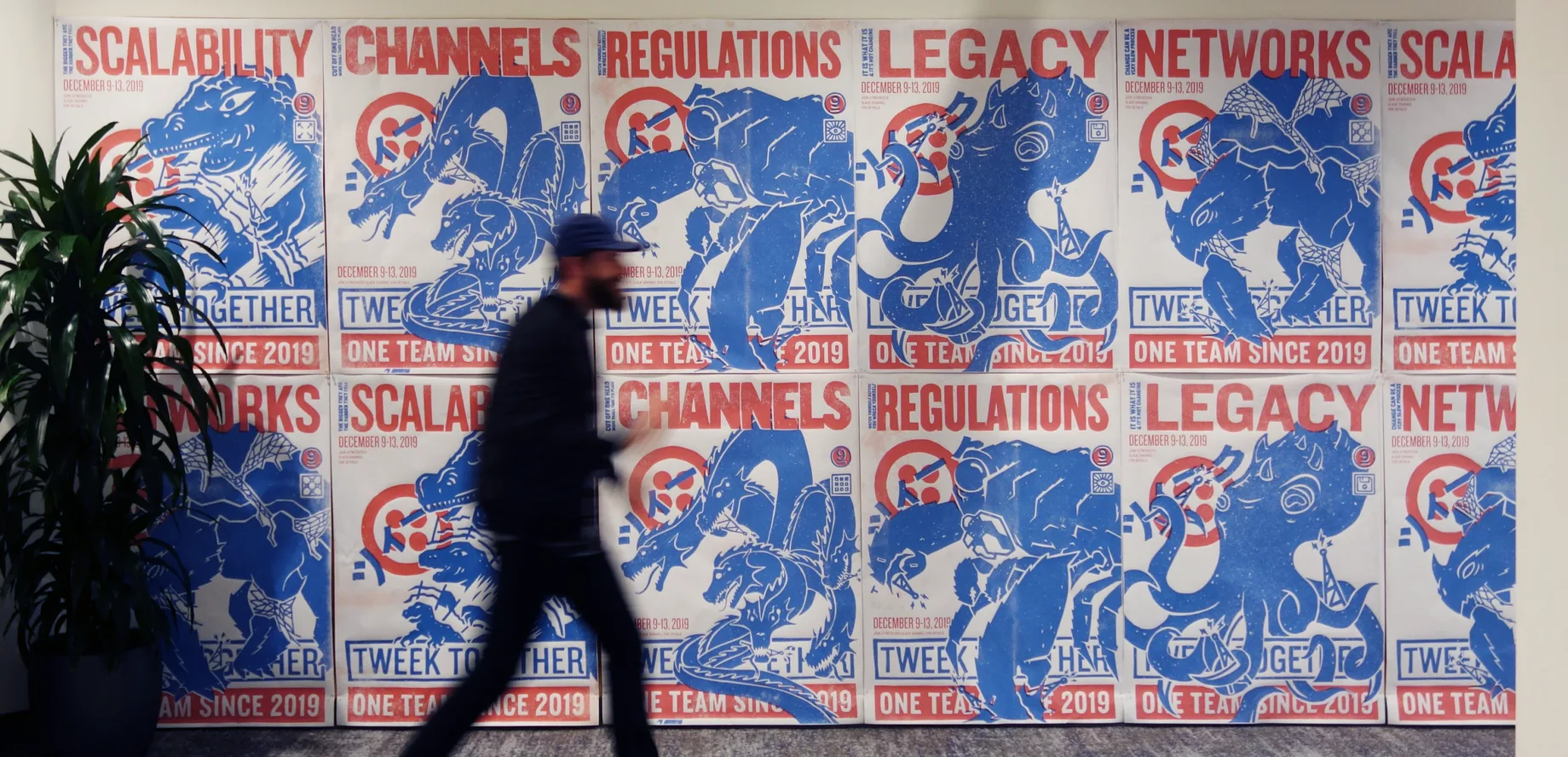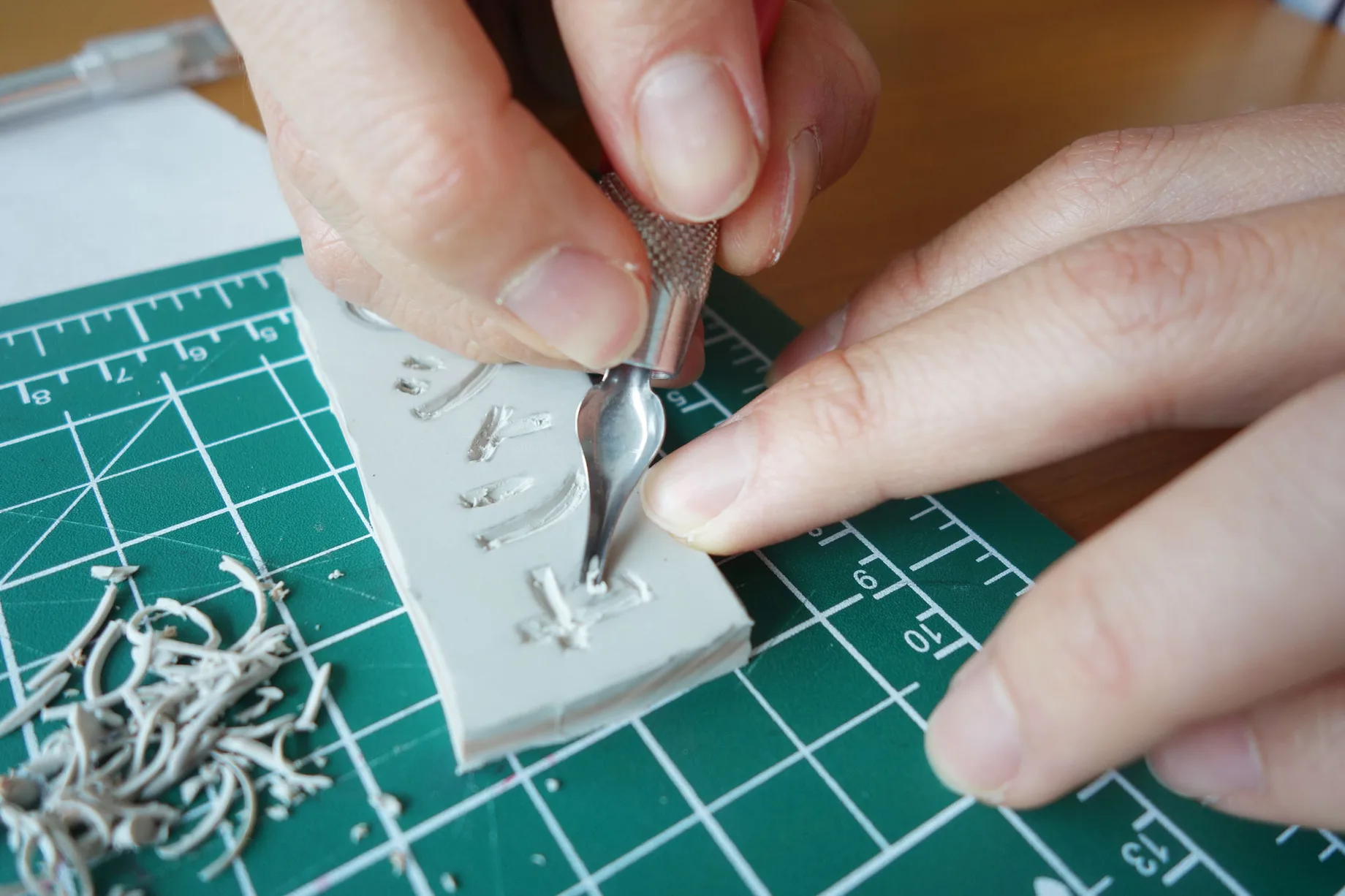 Coding gloves was another project I worked on that catered to the community and fans of Twilio. I spent a lot of time chatting with people in different developer communities to learn what made each language unique, and being let in on their inside jokes. The details about the developer communities helped me design patterns that were printed on custom design gloves that I made with some seamstresses in Los Angeles. 
I made the first prototype of the glove after exploring different materials and referencing lots of existing designs. While coding gloves are just normal gloves, I wanted to include as many features as possible to differentiate it. We considered motion sensors to act as a "typing pedometer" and moisture sensors to alert the user if they were getting too sweaty, but the final design was more tame with a padded palm to support the wrist, and a little pocket for a yubikey. Thousands of gloves were fabricated and all got claimed within the week of launch, it was such a joy to design something so playful that spoke directly to the community.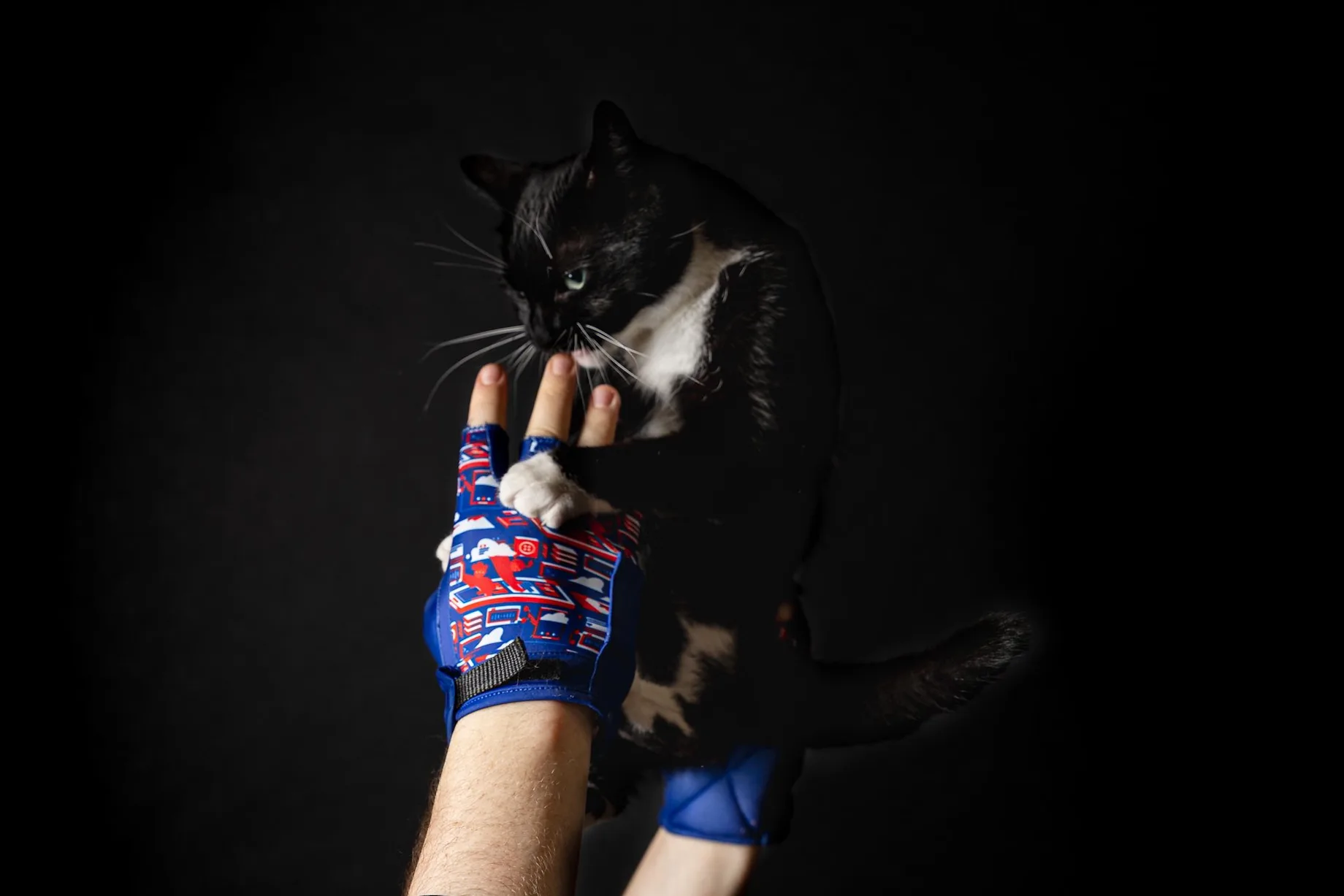 What design challenges do you face at your company?
I'm currently just a few months into my tenure at Atlassian designing physical and digital experiences. For me to do my best work I'd like to get to know the audience and communities surrounding Atlassian's products. The more in tune I am with the culture, the better equipped I'll be to be able to work in the small details that'll deliver surprise and delight.
What music do you listen to whilst designing?
Any advice for ambitious designers?
You spend five days a week at work, then two days subconsciously thinking about that work; so find yourself a good team to work with. The people you work with are so important, just remember to be nice as talent and hard work can only get you so far.
And don't be too precious about your work, do your best but you'll never be able to please everyone. Plus you'll have another chance when another project comes along.
Anything you want to promote or plug?
You can follow me on Instagram where I post vacation photos, or follow me on Dribbble where I seem to post random doodles in short bursts.