What led you into design?
Like most kids who grew up in an East-European country, with the first PC that I bought I also got a nice set of pirated software. During my summer holidays, I would spend countless hours playing around with them and eventually start learning how to produce music and how to use Photoshop.
After posting my first tracks on Soundcloud I started getting requests from artists and music labels to design album covers for them. It seemed that whoever was checking my profile was more impressed by the artwork than the music itself so I realized I should probably focus more on design.
During that same period, I decided to go to a technical high school where, besides the typical subjects, you also get to learn the basics of computer science and electrical engineering. So, combining those two areas came naturally to me, I began to use my photoshop skills and my basic knowledge of HTML to start designing and building apps and websites.
What does a typical day look like?
I'm the total opposite of a morning person, so during the first hours after waking I'm still trying to regain consciousness. After cycling to the office, if I'm not already late for a meeting I will pass by our "barception" and grab a coffee. Then I'll go to my team area for a quick stand-up meeting.
After that, I might go through the calendar and emails or spend some time reading some content that I have already bookmarked the day before. During lunchtime, I will probably join my team to have lunch on the terrace and then go for another coffee. After that, I'll try to focus on getting as much design work done as possible and try to avoid meetings. Usually, I end up staying till late at the office as I find myself more focused and productive later in the day.
After work, depending on the day I might bike to the beach with my girlfriend and have some quiet time or spend some time working on one of my side projects.
What's your setup?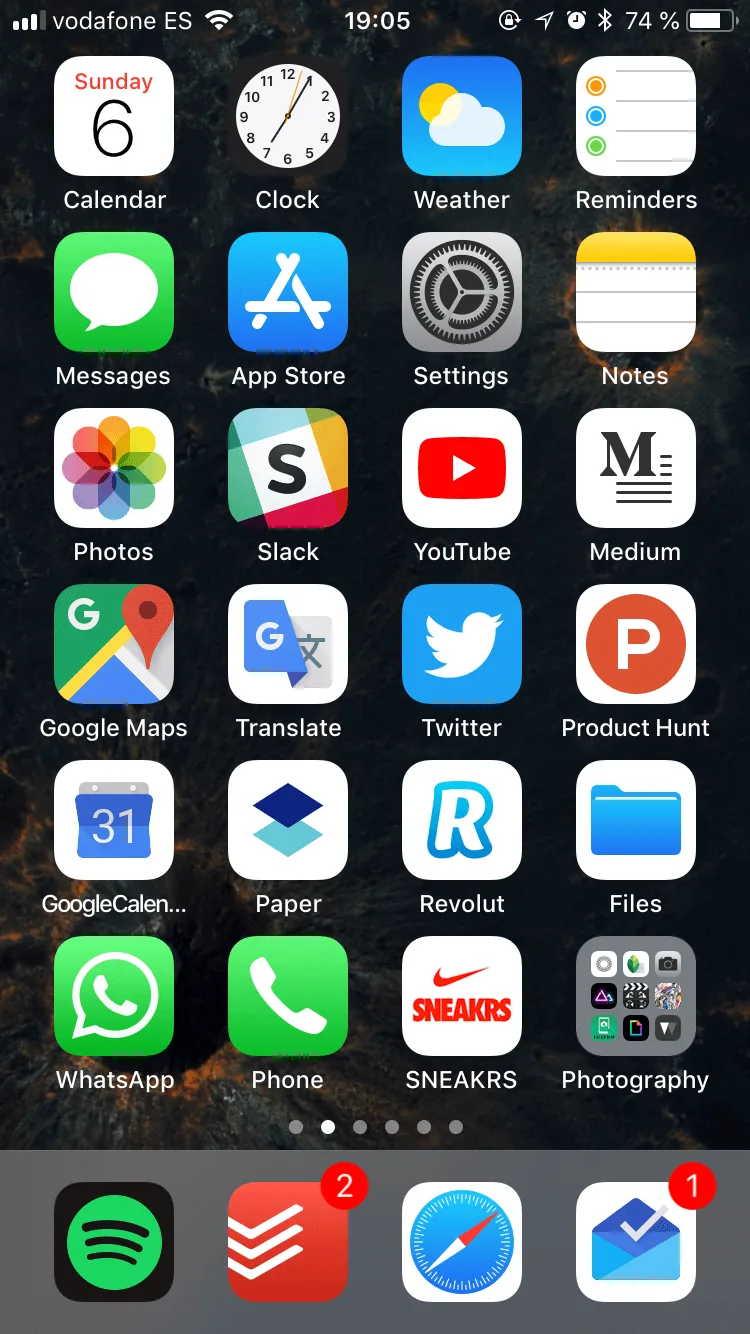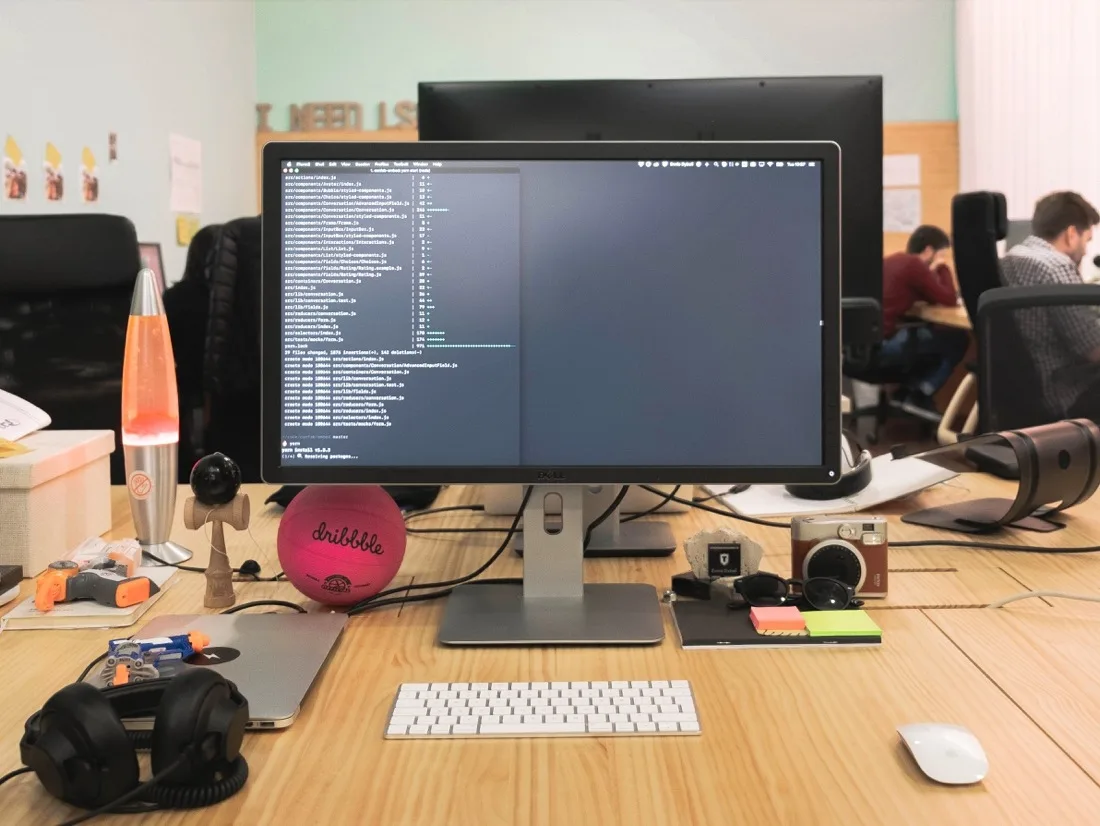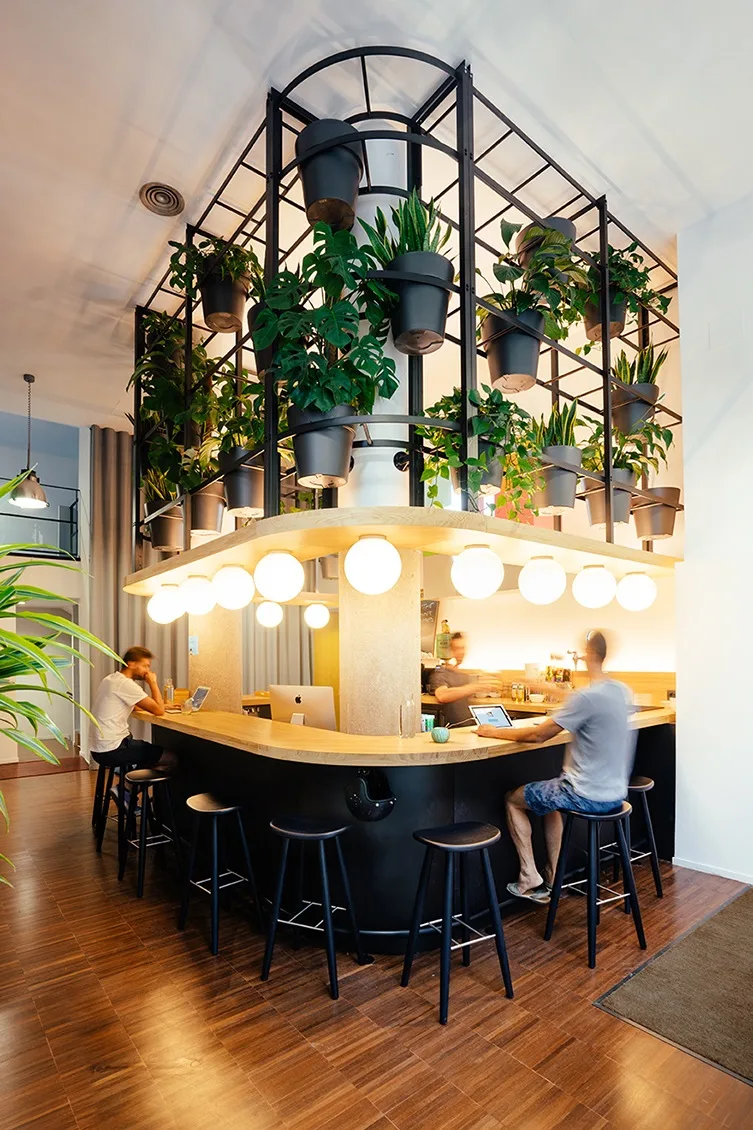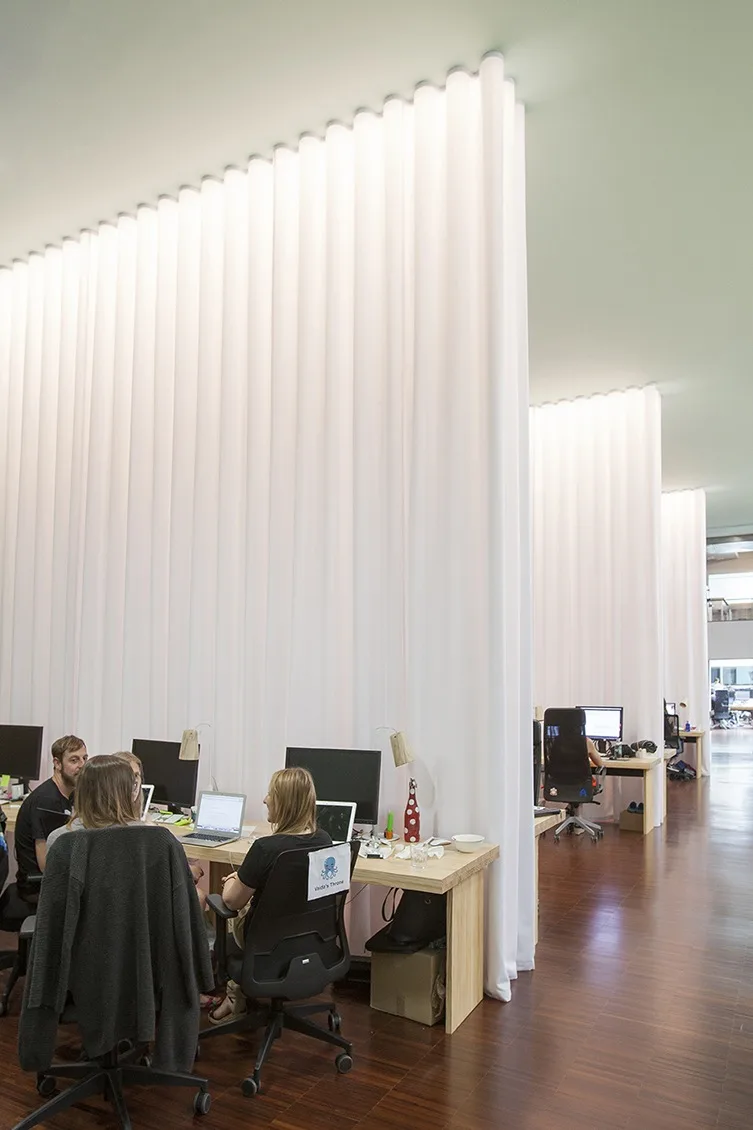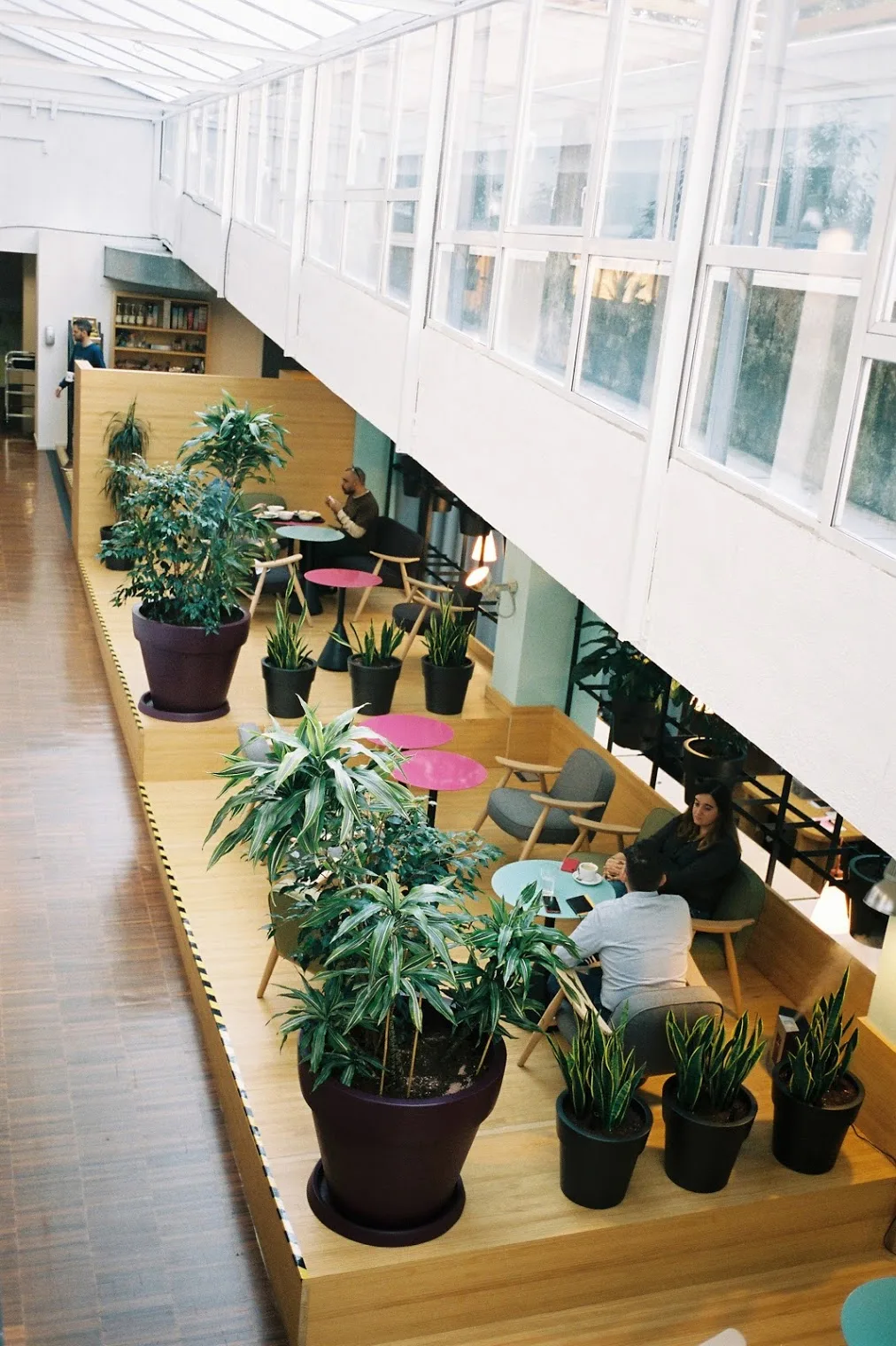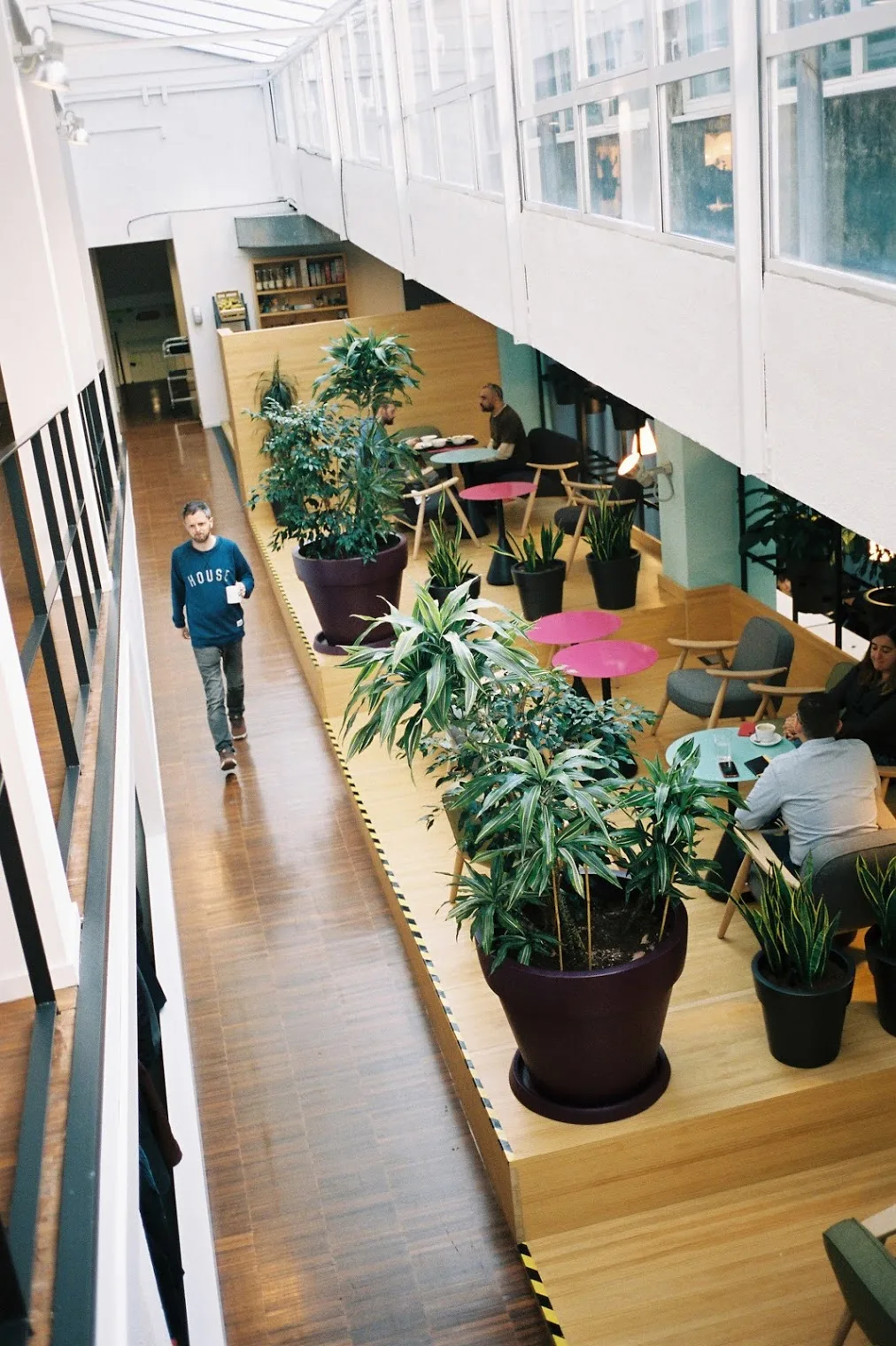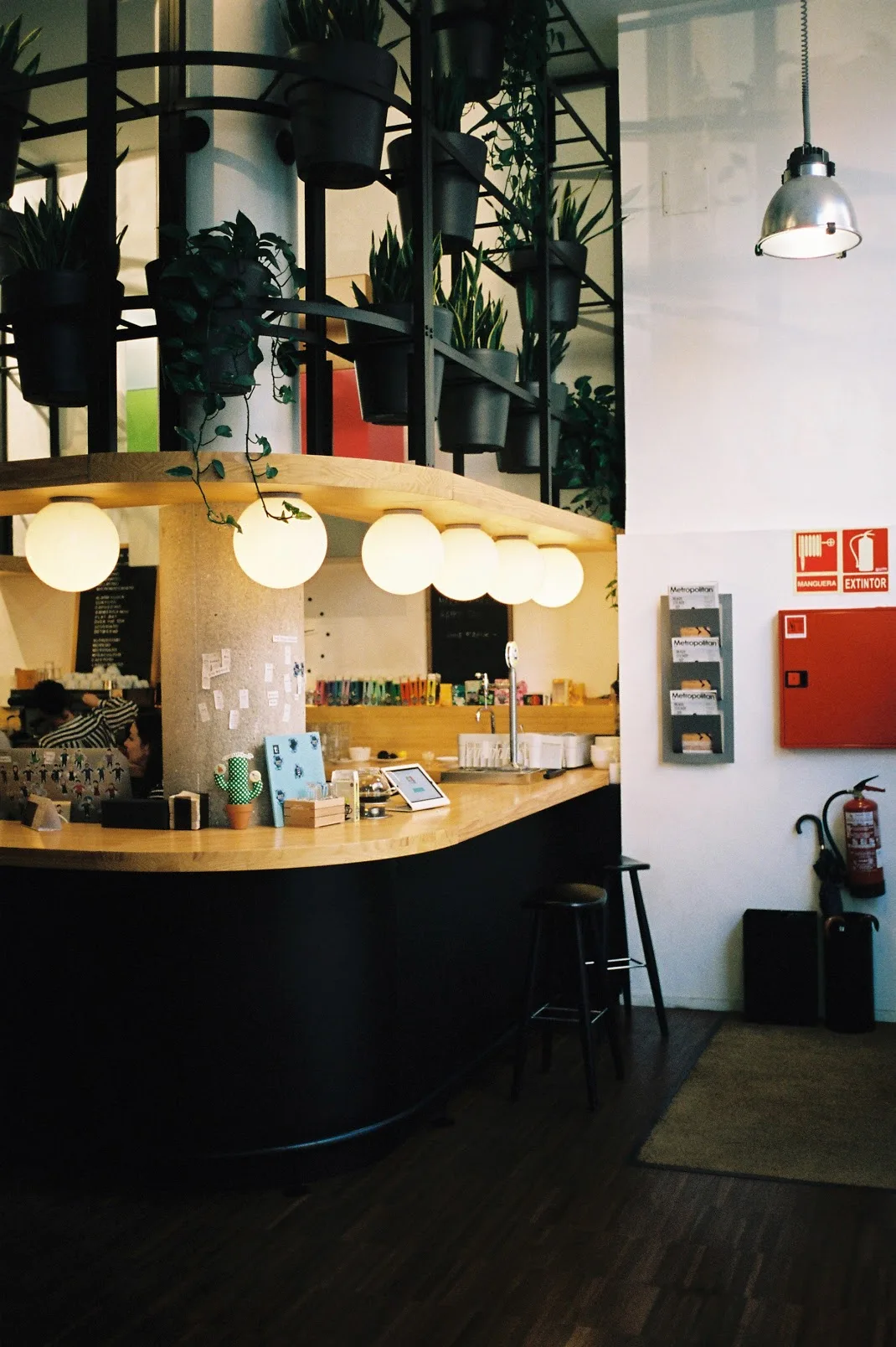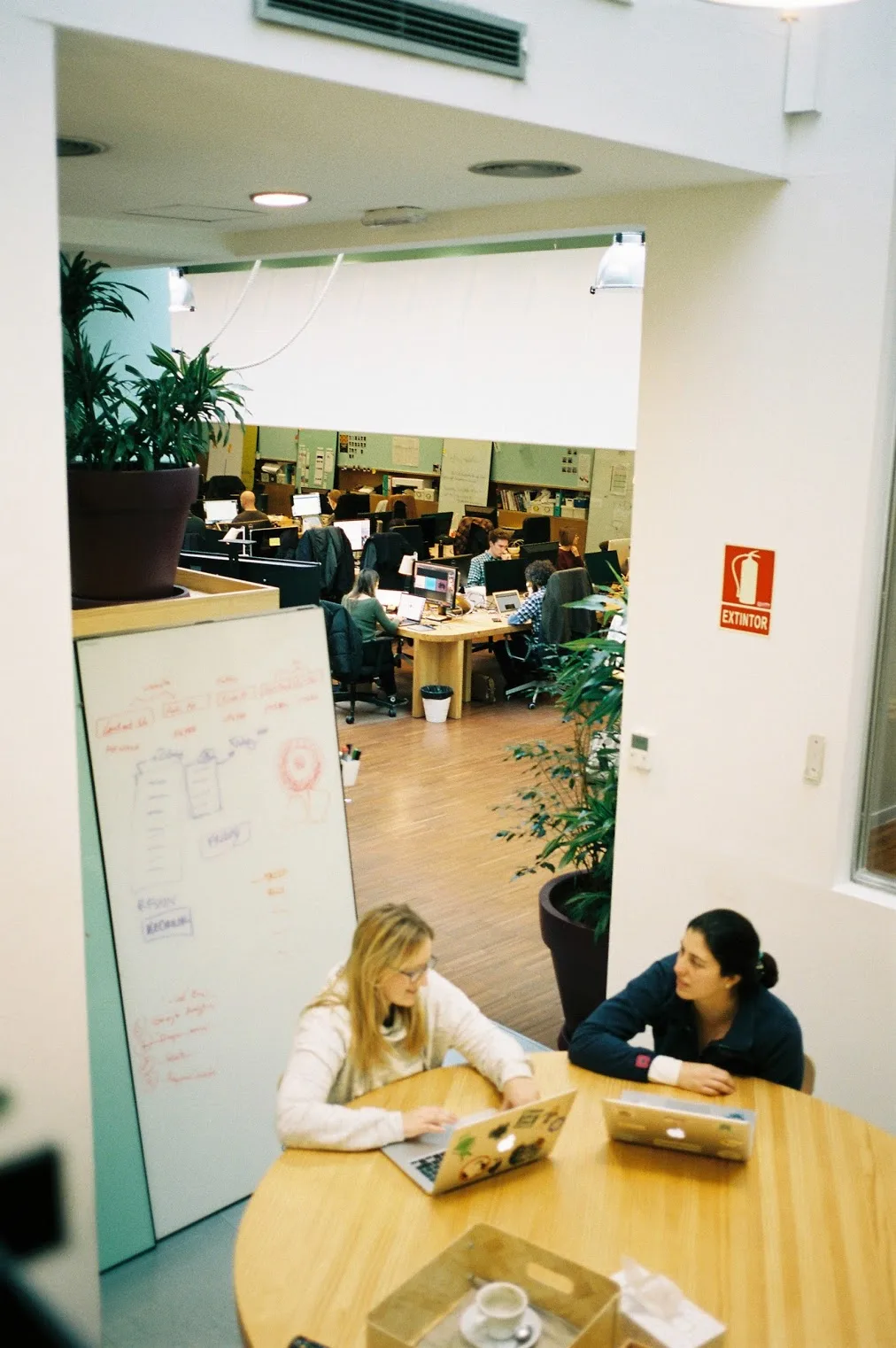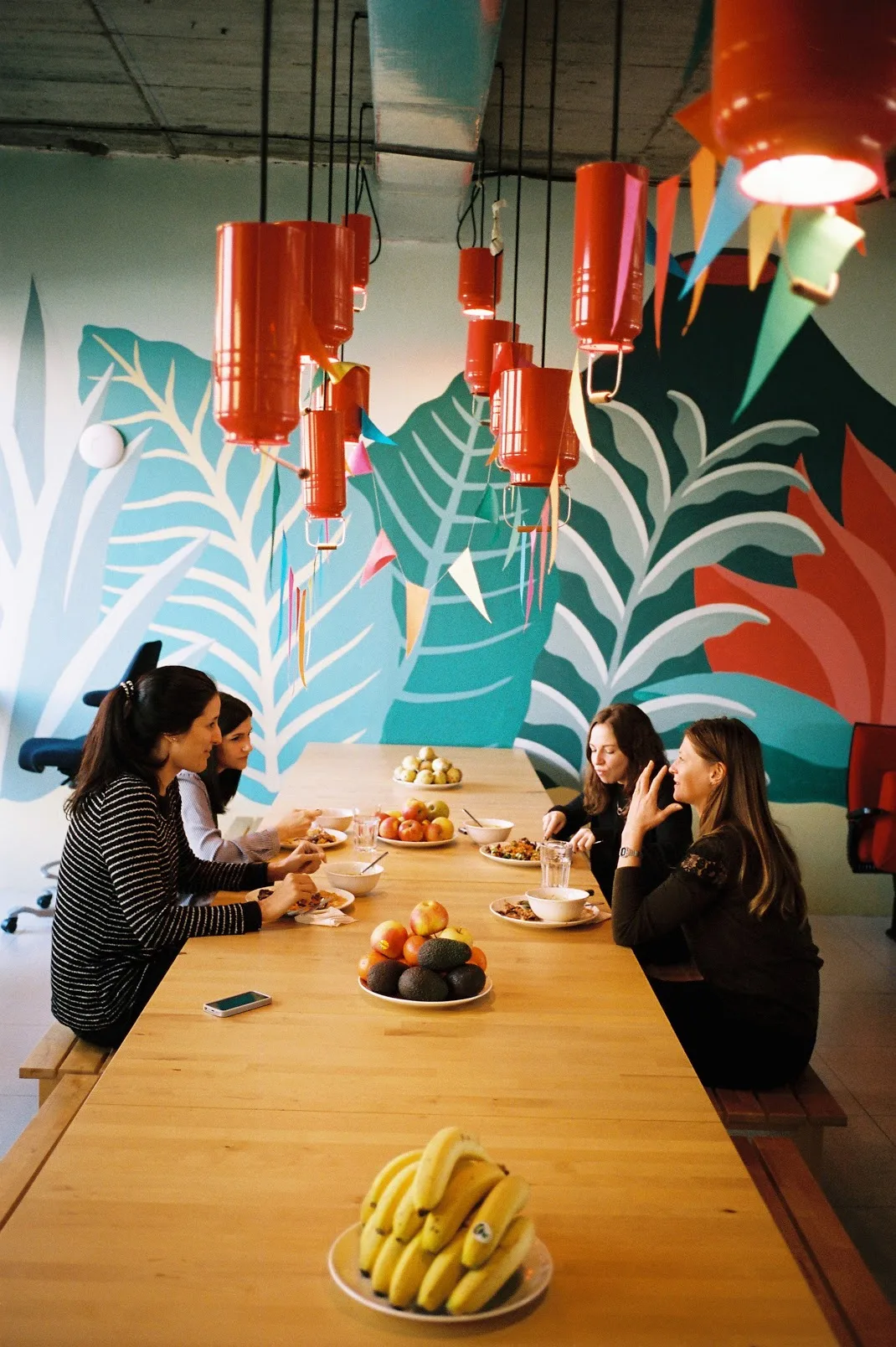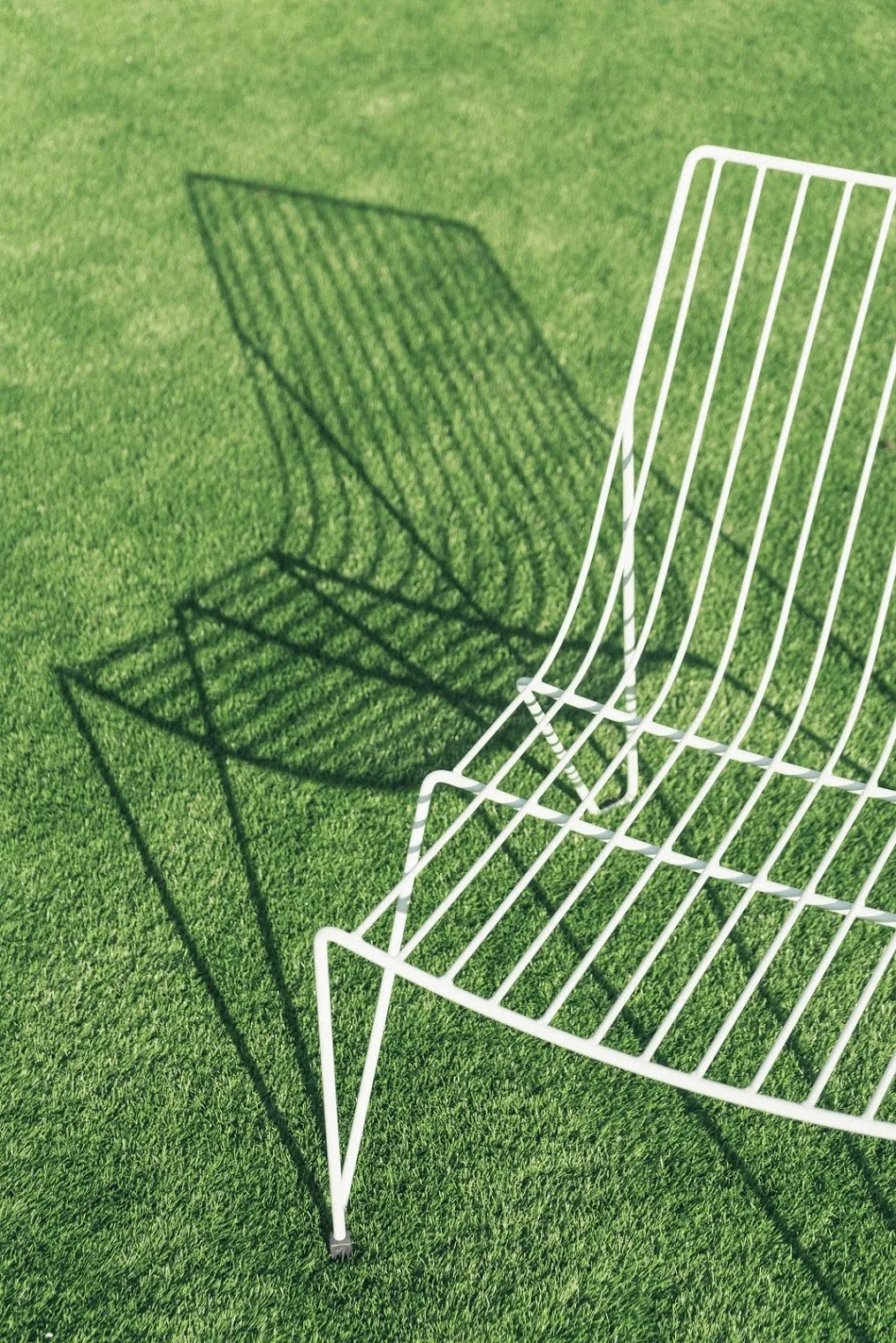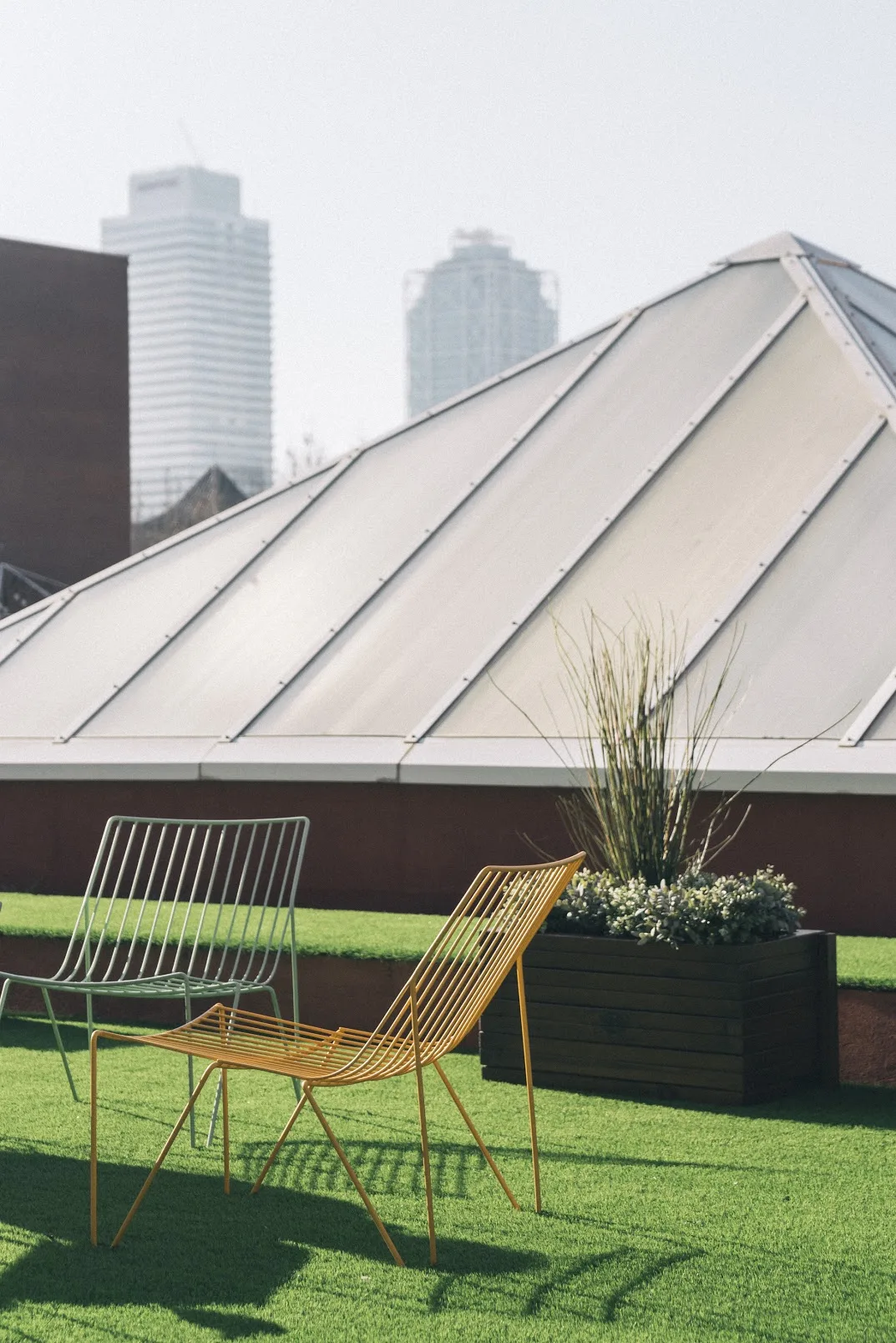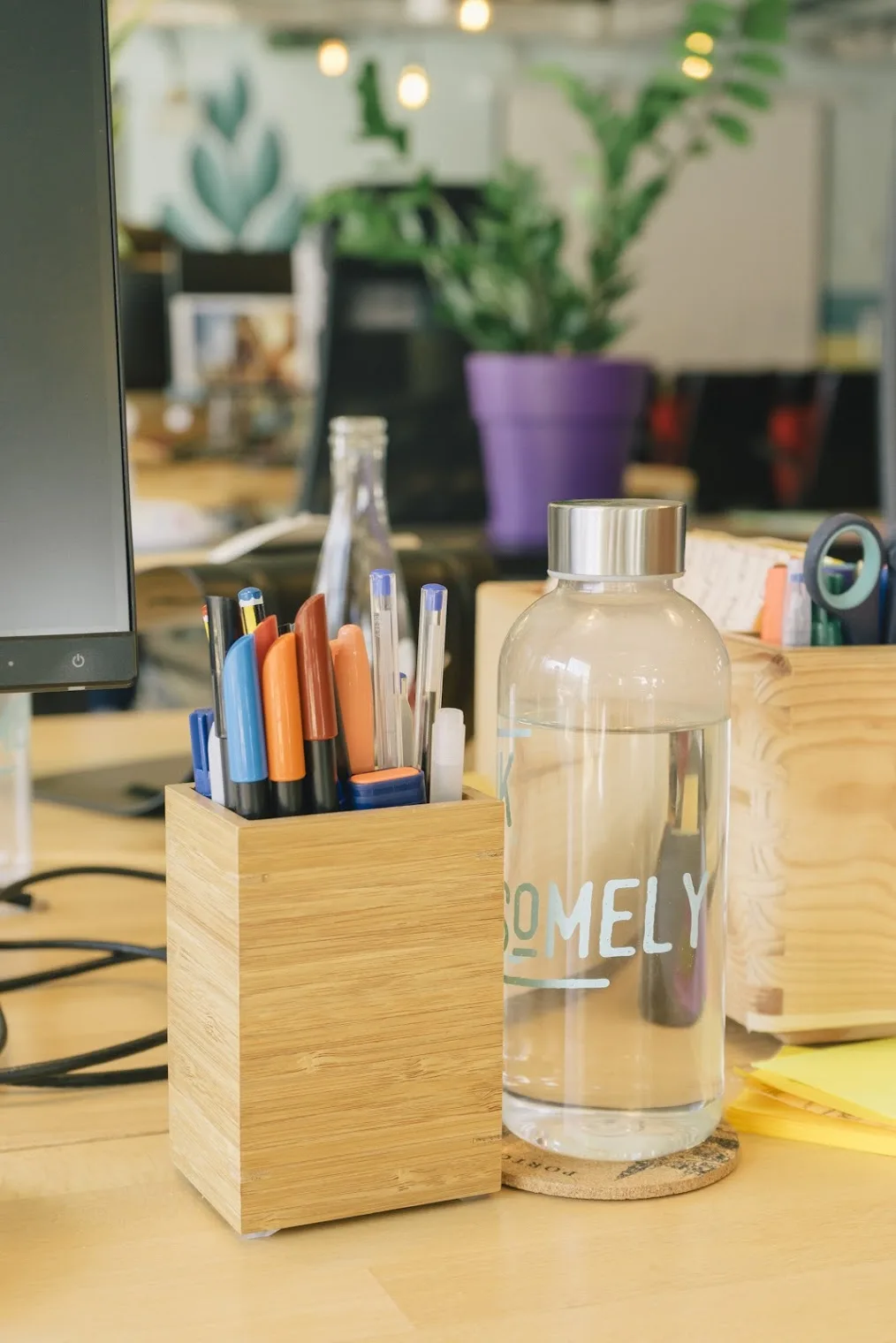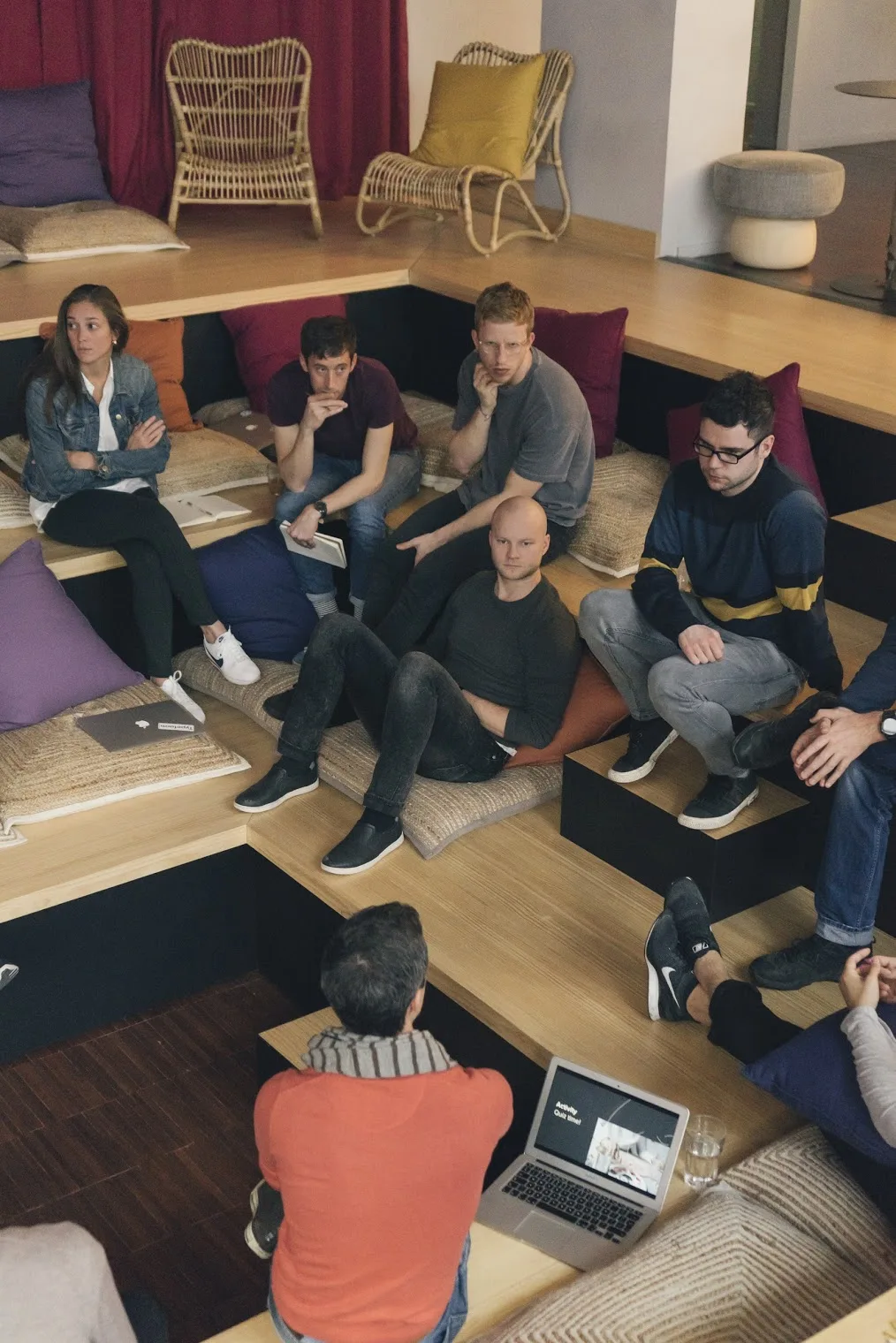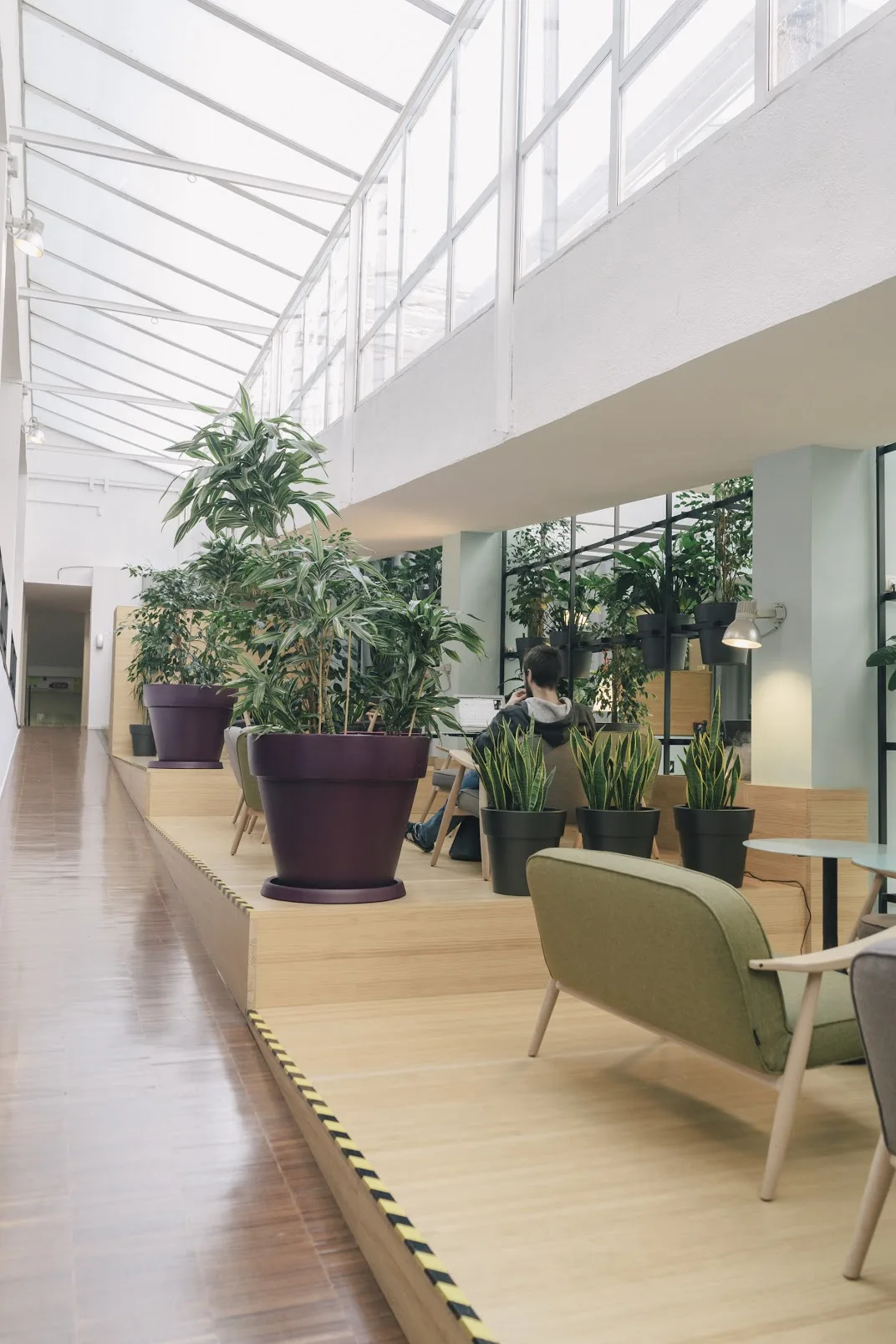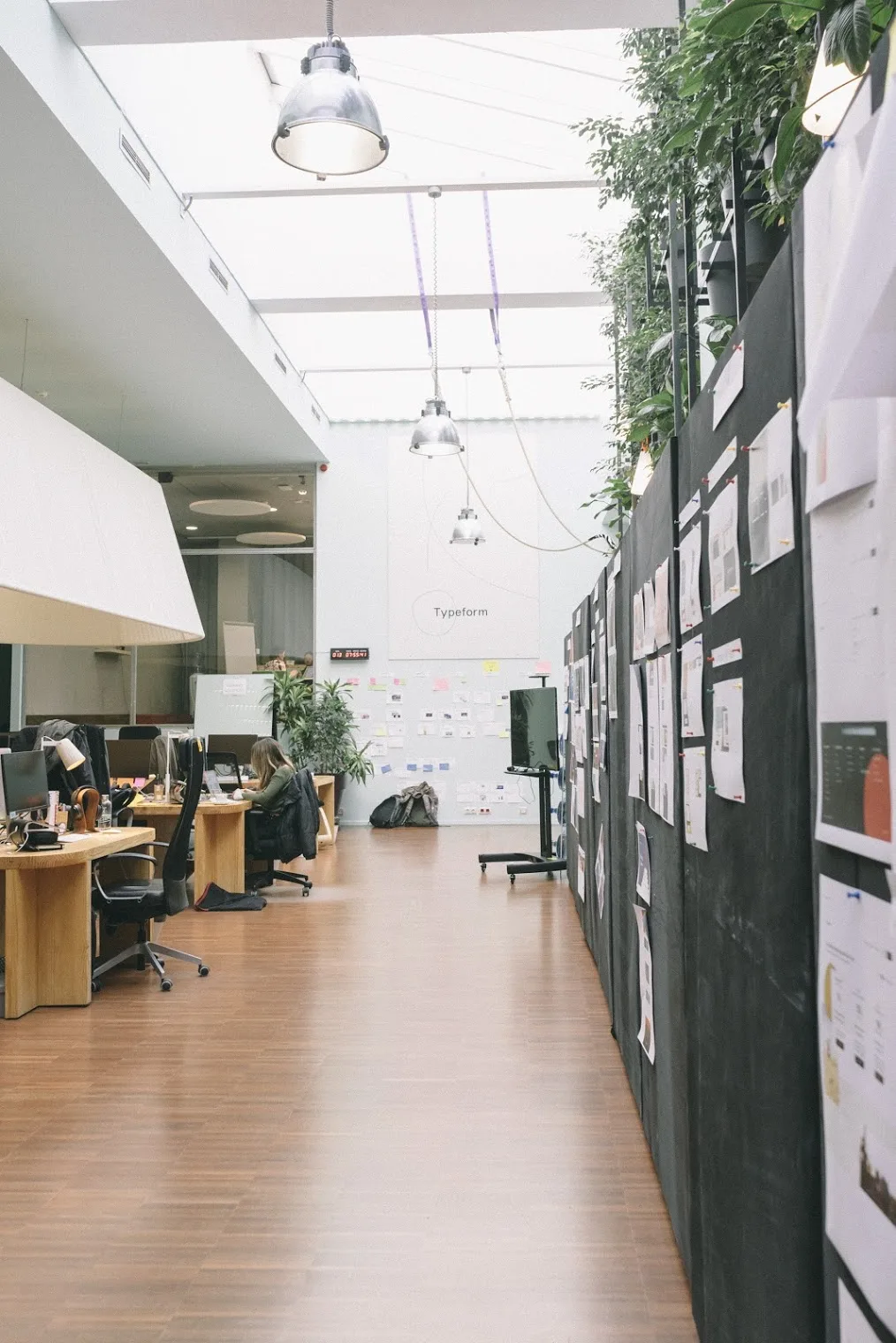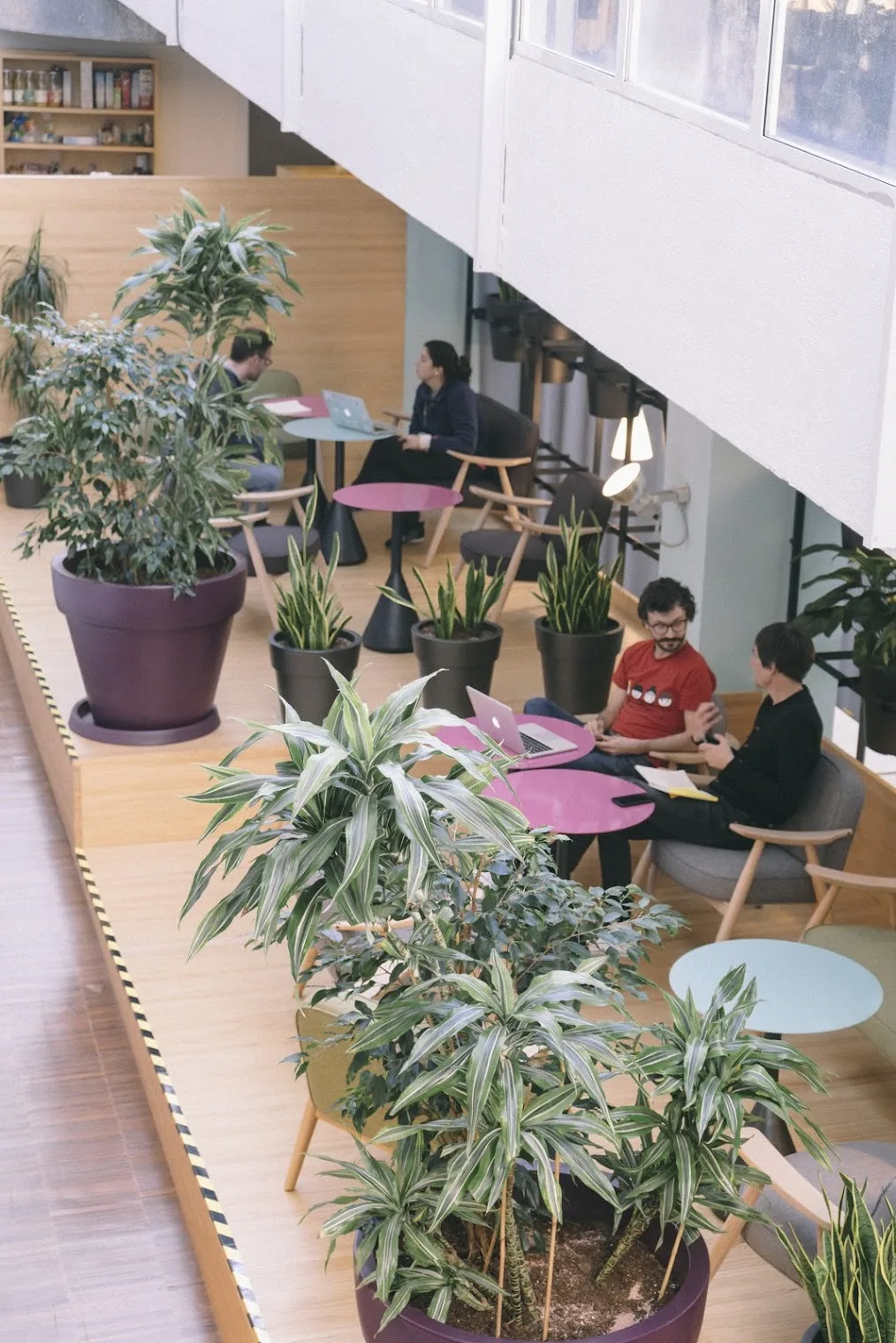 I'm currently using a 13" Macbook pro, 27" - 4K Dell monitor, AIAIAI TMA-2 headphones and a bunch of random stuff that help me procrastinate (the lava lamp is not mine).
Where do you go to get inspired?
I have a large collection of bookmarks in my browser full of links to websites, illustrations, podcasts, and articles that I find inspiring or that I use as references for my projects. Sometimes I put them together on my Pinterest boards.
One of the websites that I check regularly is the MIT technology review where I have been subscribing for the last couple of years. Besides the website that's really nicely designed I think it also has some of the best-written content regarding emerging technologies.
On the visual side, I have to admit that recently, like many other designers, I have been more and more into what some like to call "brutalist web design", examples of which you can find at brutalistwebsites.com.
Even though some of these websites are obviously ugly or unusable I see the whole movement as the natural reaction of designers who are tired of the same clinical-clean designs that have turned into a standard in the last couple of years. I think we will see more digital brands and products trying to stand out by being more provocative with their aesthetics. I also follow the work of some of the graphic artists that share a similar visual language, especially the work of Patrick Thomas.
I also really like sneakers and sneaker design, I especially find the work of Virgil Abloh in collaboration with Nike and the thinking behind his off-white label, really cool.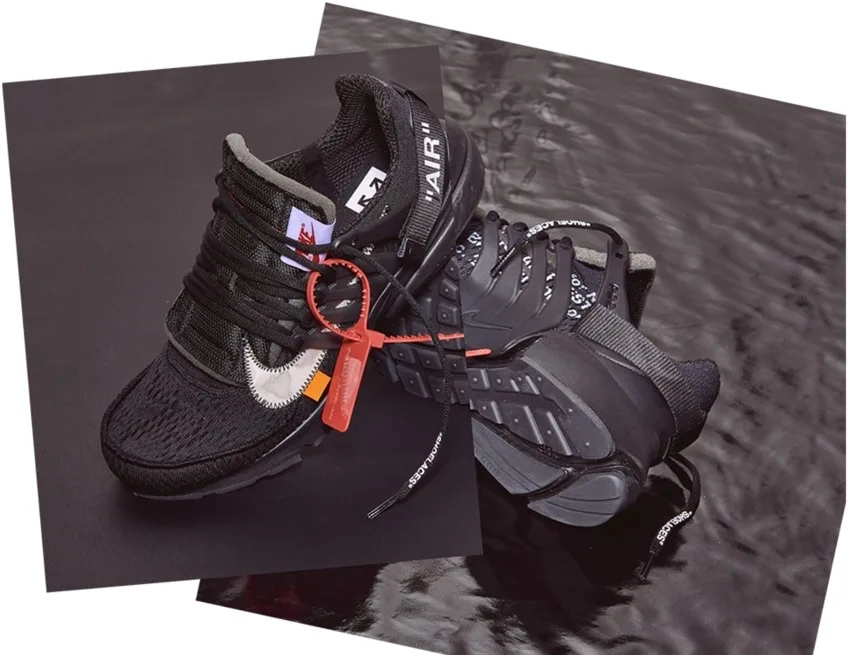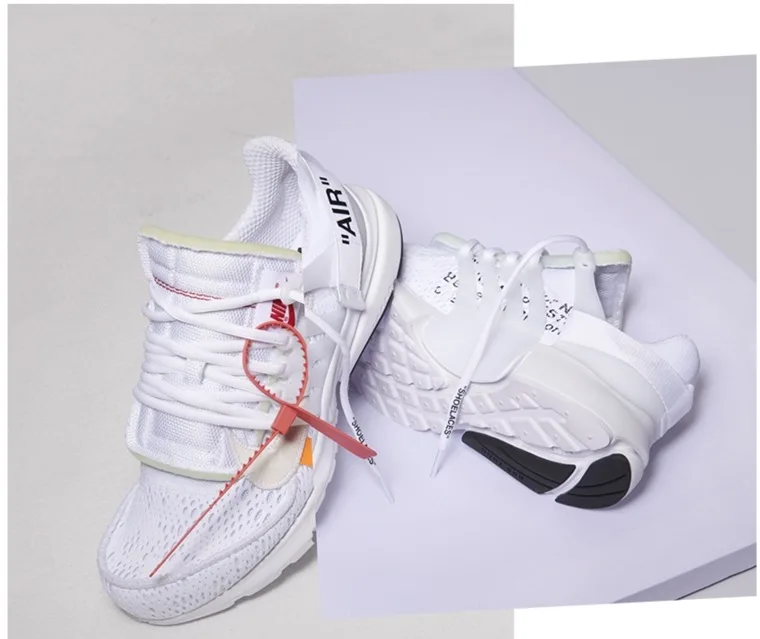 What product have you recently seen that made you think this is great design?
I still haven't had the chance to try it out, but I was really excited to see the launch of lobe.ai.
I have been a fan of the work of Mike Matas for some time and was really interesting to see how he is trying to simplify and visualise the experience of building neural networks using models similar to quartz-composer.
To me, this is a really good and fresh example of how design can take new and complex technologies that are used by a few and democratise them by simplifying and making them feel more familiar.
What pieces of work are you most proud of?
I would say that I feel proud of all the work that I have done so far as long as I have learned something during the process. But I have to admit that when I look back at some of them I can't avoid saying to myself "wtf was I thinking"?
At Typeform, one of the problems that ended up being a great learning experience was rethinking from the ground up how people could get the most out of the data they collect through a Typeform. Together with the other designer in my team, we had to constantly redraw our solutions on the face of a new technical problem that would come up every couple of days, usually due to the legacy database infrastructure. On top of that, we were in the middle of a complete product redesign.
What design challenges do you face at your company?
The Typeform design team is still growing and with growth, you get all kinds of new pains. At this moment we are trying to rethink the way we run meetings and how we align with each other. We are constantly running experiments on how to work better, reduce meeting time and stay aligned as the team size keeps growing.
In the long run, our challenge as product designers at Typeform is to make better products that create a deeper connection with the end user, besides just being functional.
What music do you listen to whilst designing?
Any advice for ambitious designers?
One of the things that I've learned whilst working with a sizable design team is the importance of knowing when and what to let go. I've found that letting certain things go can help you maintain focus and leave space for others to grow as well.
On the other hand, whenever I felt that I needed to do more, starting side-projects turned out to be the best answer. It helped me practice and learn new skills and sometimes opened new opportunities.
Anything you want to promote or plug?
In the last couple of weeks, I have been working with one of the developers of my team on a small fun project. It is a simple tool that allows people to collect feedback through emojis and currently it's in the last weeks of the closed beta. You can sign up at emojicom.io and we will send you an invite asap.
I have to mention that at Typeform we are currently hiring more designers, so if you like sunshine, architecture, and jamon you can apply here.
Also if you want to keep in touch you can follow me on twitter @enniodybeli