What led you into design?
As a kid, my favourite things were drawing and taking things apart. I probably was interested in design before realising it. 
I got into graphic design and 3D as a teenager after getting inspired by some album covers.
Doing the visuals for my teenage music projects and visual explorations led me to my first internship at a digital design and branding agency when I was 17. 
I enjoyed the job a lot. I was really drawn to it and it fit my personality very well.
Gradually things became closer and closer to my values and deeper connections formed. It was hard to imagine doing anything else. I love working with people with similar creative ethos.
What does a typical day look like?
I start the day with my morning ritual: coffee, fruits and meditation. I do the most important tasks before getting into calls or emails. 

I love running and making lunch before heading to the studio. It fills my energy and clears my mind. I usually work on several projects simultaneously, and switching to another task feels more easy when changing locations.

Over the last few years, I have become more aware of what kind of work-life balance suits me best. I've limited my working hours and tried keeping my energy levels more balanced. It's sometimes challenging when loving the profession so much. I try to have evenings for other enjoyable things like good food, natural wine or events. Maintaining a balance keeps creative output more sustainable.
What's your workstation setup?
Where do you go to get inspired?
Different cultural forms and people inspire me a lot. Berlin is a perfect place for both.

I particularly like the work of Susanne Kennedy, Anna Uddenberg and Pieter Schoolwerth. I also love seeing gigs.

Experiments like making silver jewellery, 3D printing for eyewear and CNC cutting furniture give me many ideas. These techniques and tools broaden my vision and make me think differently. I feel daily work benefits a lot from this.

Being close to boredom works the best for me to get ideas. Feeling bored is pretty impossible for me since ideas will fill my head. The best solutions come when I'm not actively trying to solve them, and my mind connects the dots.
What product have you recently seen that made you think this is great design?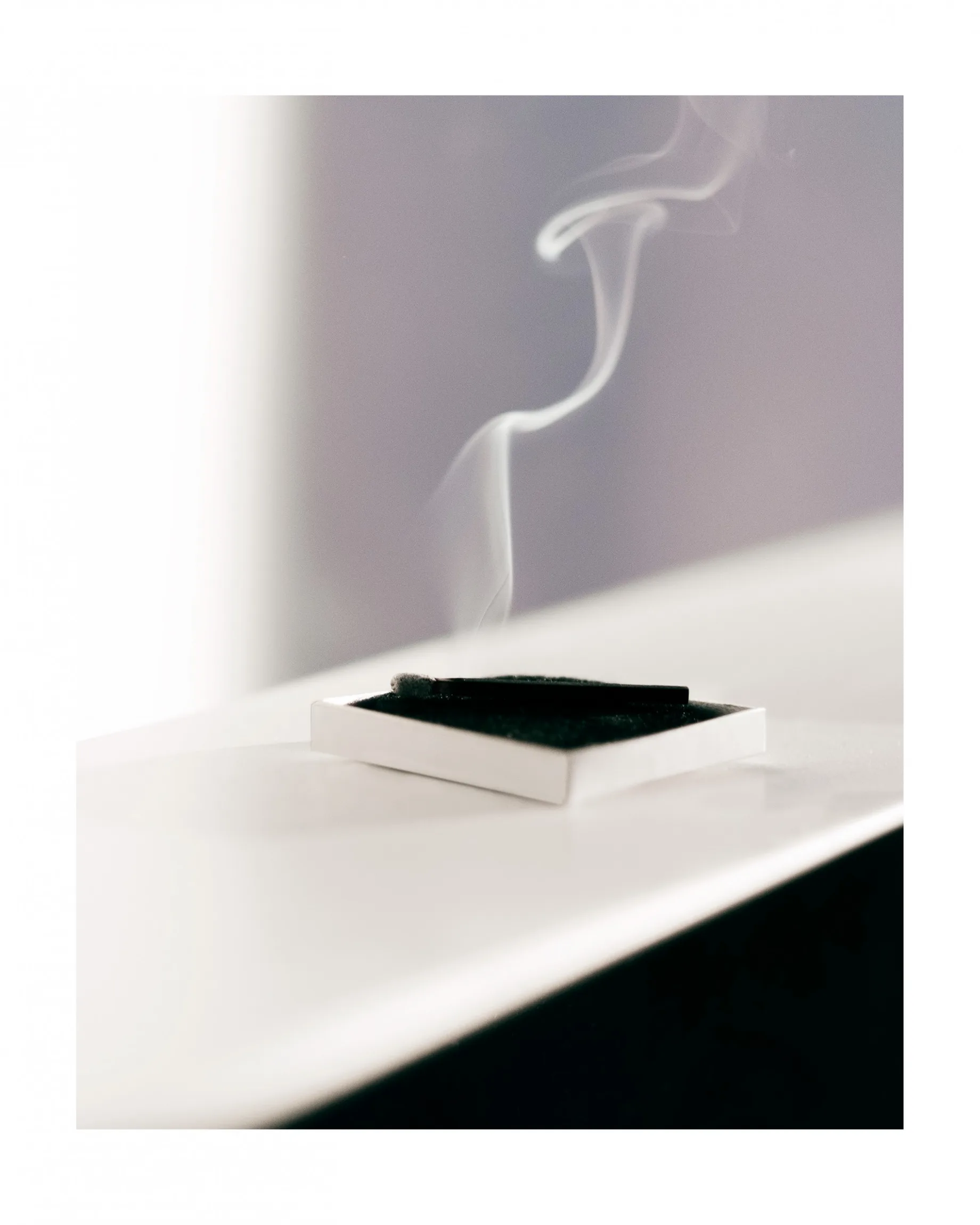 Hibi incense. I love the beauty and simplicity of how they combine a match and incense stick in one, removing the need for a lighter.
What pieces of work are you most proud of?
Visual identity and various designs for Nomen Nescio. It's one of my favourite collaborations so far.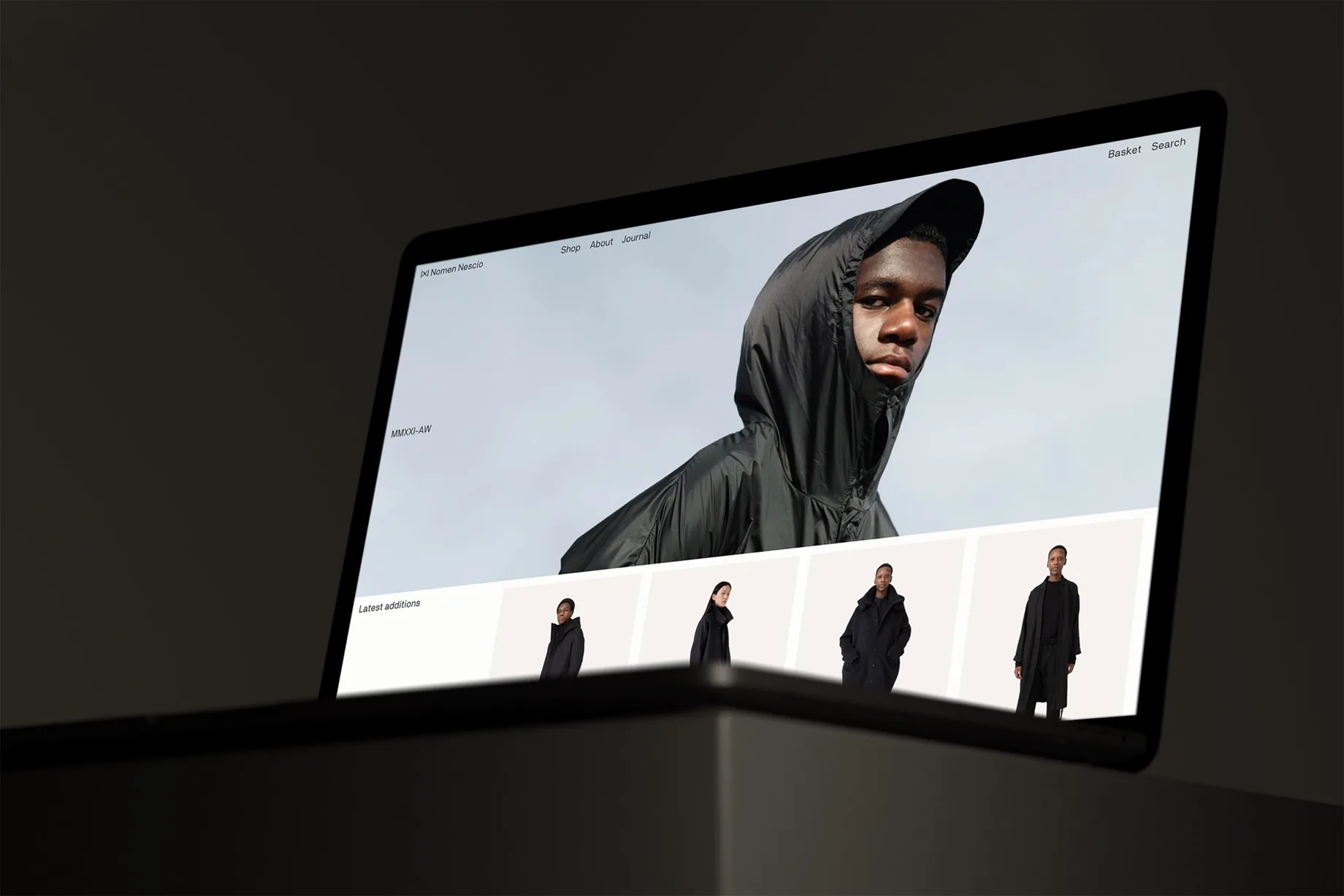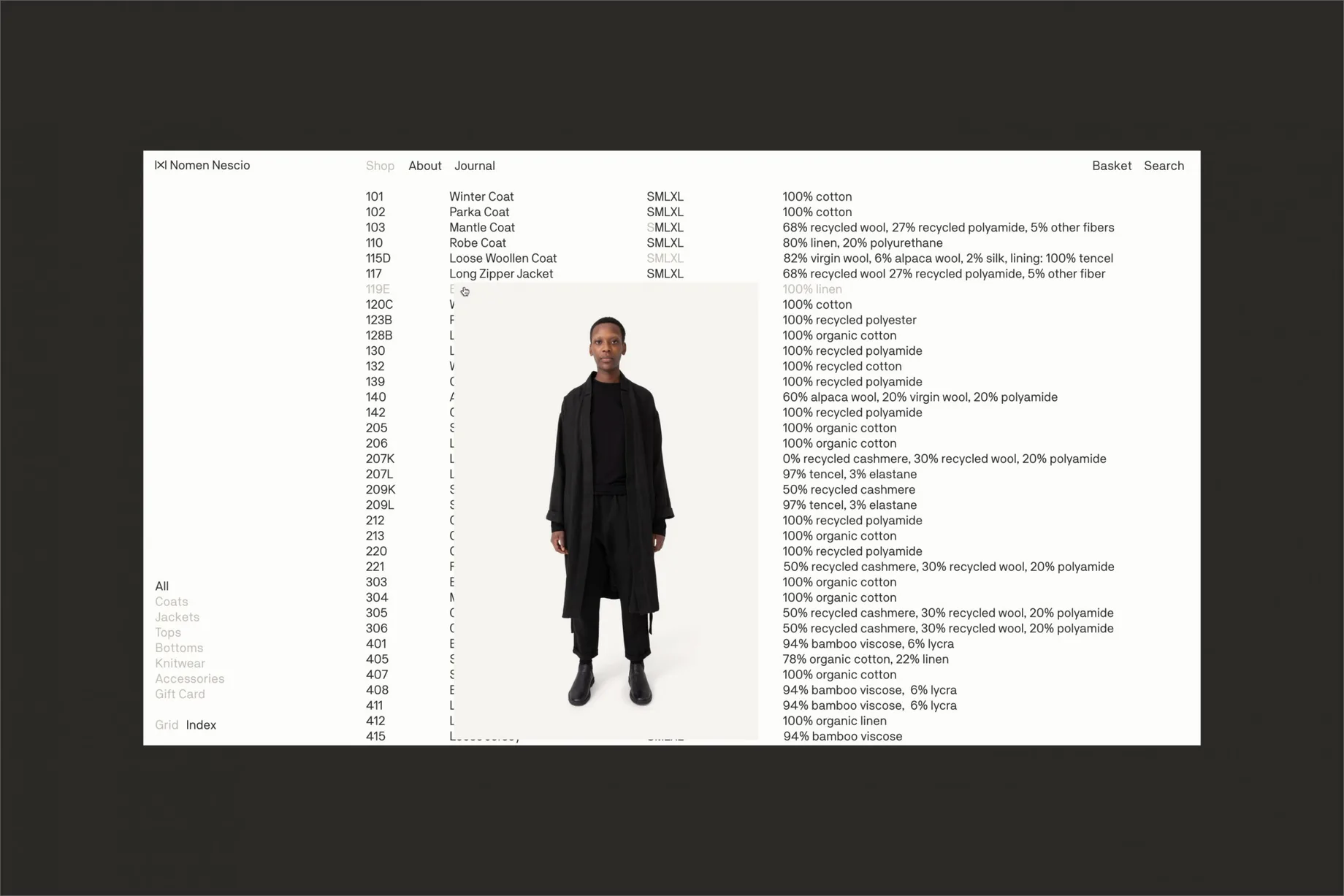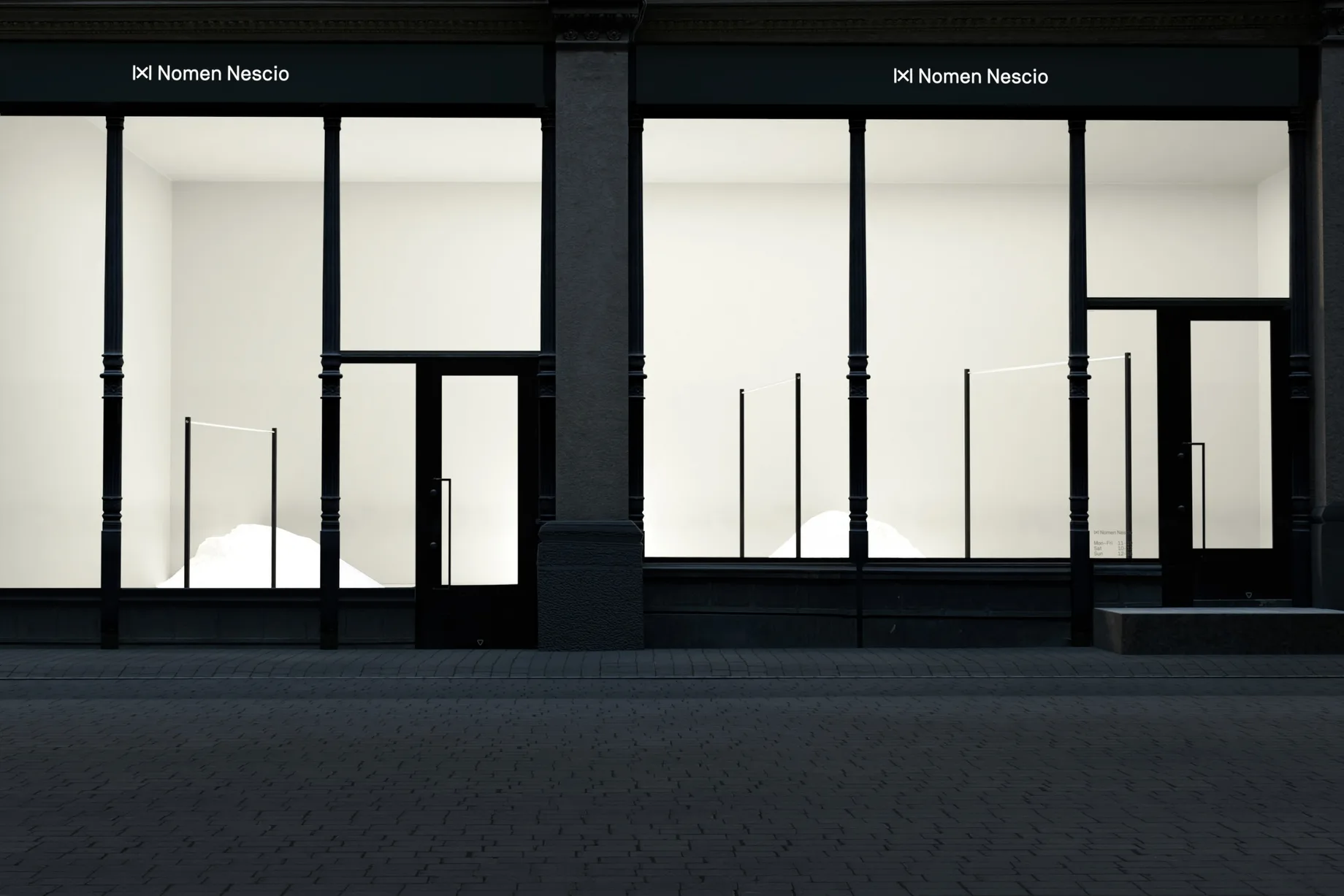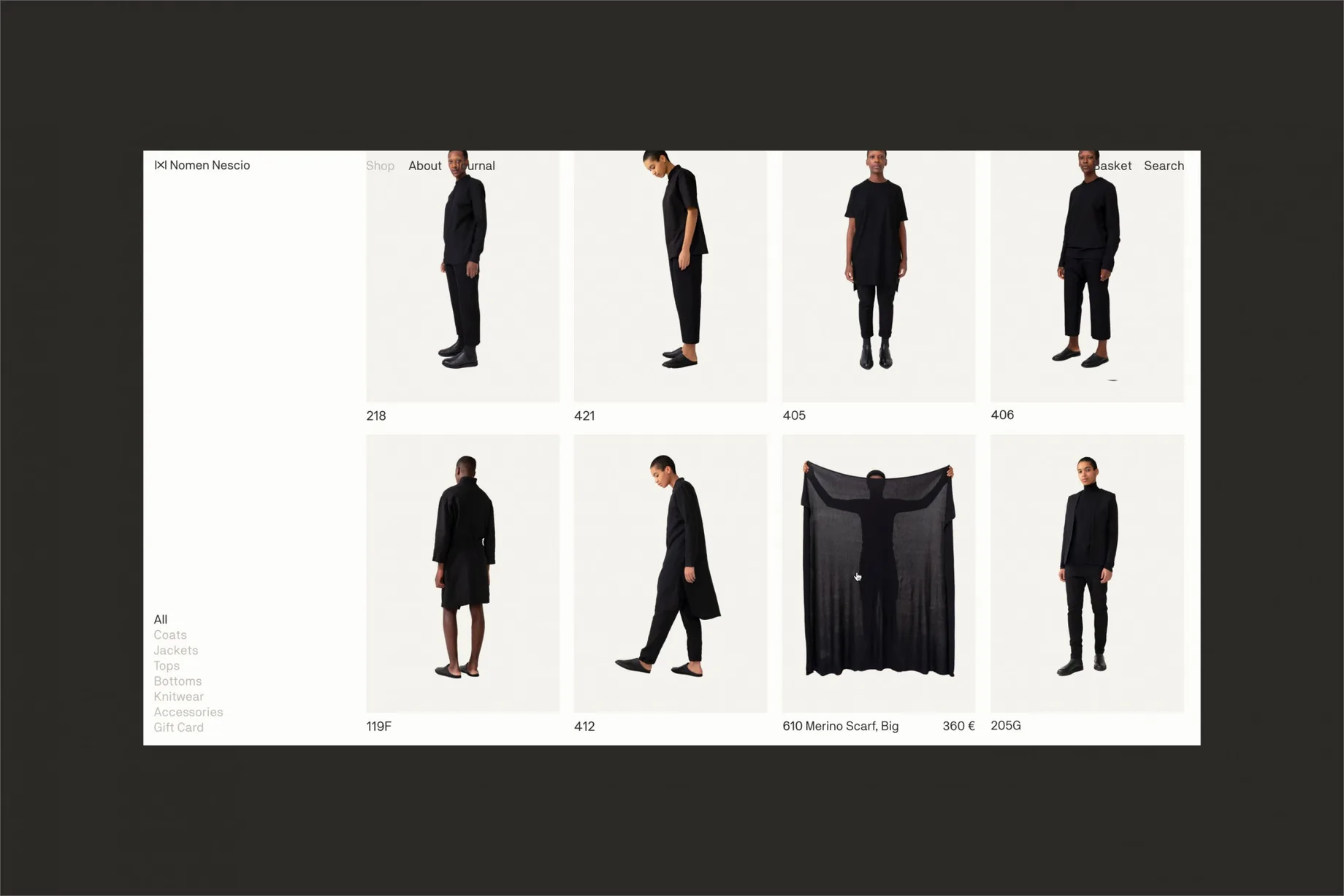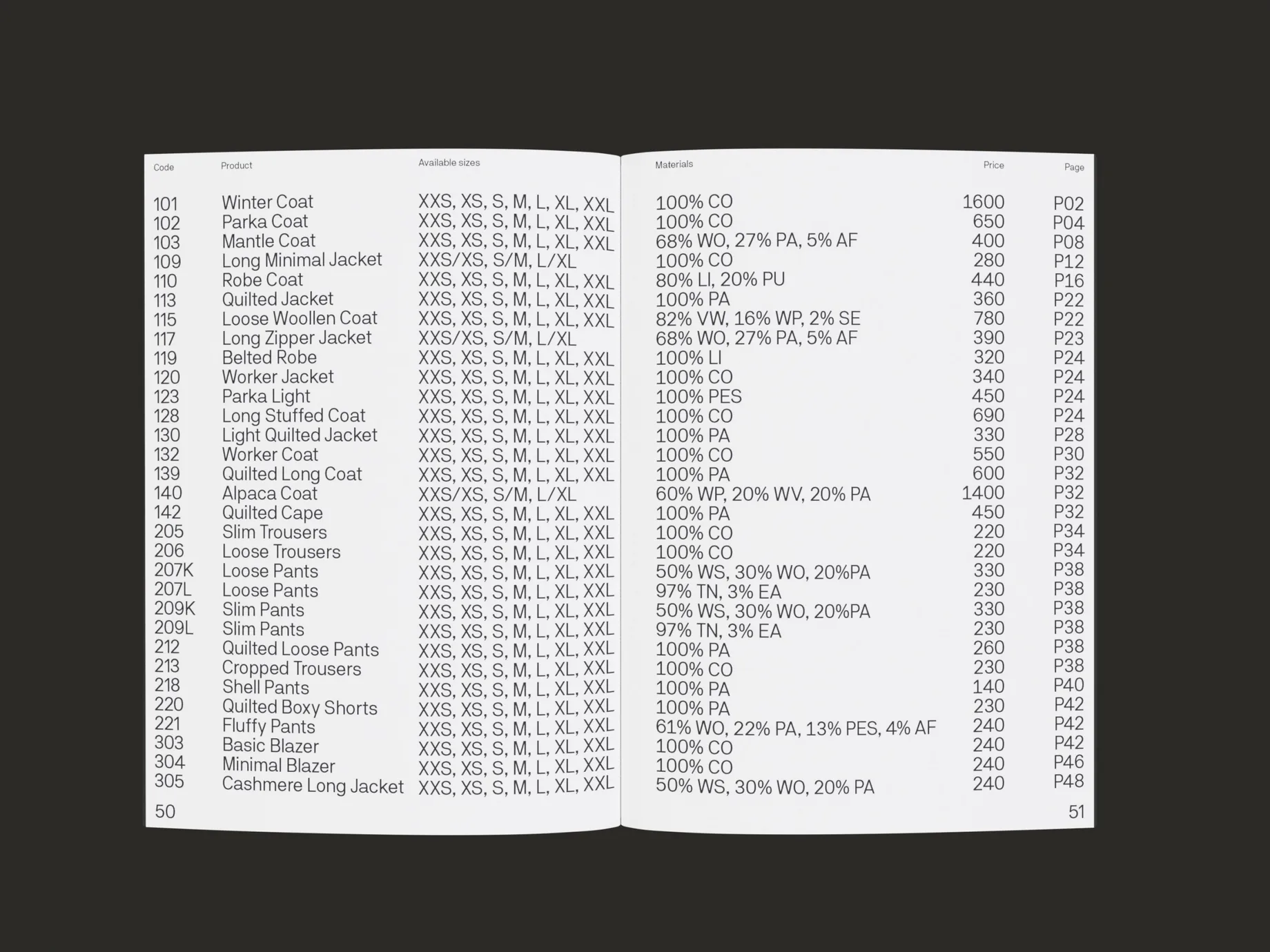 What design challenges do you face at your company?
Working with clients from different countries or continents makes it almost impossible to have face-to-face contact with them and it can sometimes feel lonely. Building ideas on top of each other creates a lot of momentum. Ideation feels different through calls.

Knowing how the projects and people are before signing contracts can also be tricky. That's why I love to meet people before starting to work with them — maybe have drinks or go for dinner. Having fun and getting to know each other is a good jump start, and work will be way more enjoyable and efficient.

Sometimes it's hard to find time to focus when having many roles from finances to CGI. I love having people around that help to focus on the design quality.

I'm currently seeking more long-term working relationships. Every project starts much quicker when there is trust from the start, and people know and appreciate each other's personalities. 
What music do you listen to whilst designing?
Any advice for ambitious designers?
Do what you love, and don't compare yourself to others. 

Don't be afraid to go freelance. I put it off for years because it felt too daunting. It's so much faster to grow in areas that matter to you when you can choose what you do and with whom. 

It's crucial to find the time to invest in your portfolio. It's the best way to get the kind of work you want. It's important only to put the types of projects you would like to do in the future because people will ask for something similar if they like something you did.

Keep a diary; it will help you track progress and make it easier to be satisfied with the results when you achieve something. Also it helps to spot areas of improvement.
Anything you want to promote or plug?
My Instagram, Website and Nomen Nescio