What led you into design?
For a long time, I didn't know in which professional direction I should orientate myself. As a child I often drew and a lot, I was able to keep myself busy with fantasy worlds and scenarios for hours. At the age of 14 I came into contact with Photoshop (CS2) and was totally fascinated by the new possibilities it opened up for me in a creative way. In the years leading up to my graduation, I did smaller design jobs without really dealing with the profession of a graphic designer. And when it finally came to choosing a course of study, graphic design was actually the only real and most obvious choice.
During my studies, I happened to be able to take a type design course, and I was blown away. I was totally fascinated by the fact that you could design a complete drawing system yourself, as well as the technical possibilities and finesse of common tools (in this case Fontlab) for this. And I can still immerse myself in the design process of a typeface for hours, just like I did when creating my drawings.
What does a typical day look like?
There is no such thing as a typical day. I work part-time in a communication design collective – and the rest of the time I run my foundry »La Bolde Vita«.
When I tackle classic design jobs in the collective, tasks can differ drastically. Everyone is able to fill out all roles in the process, although everyone has their own niche. My focus here is mostly on type, but in application. This is refreshing and at the same time very necessary so that I don't lose sight of the usability of fonts, both from a user and customer perspective.
The rest of the time I spend designing new fonts, maintaining the website, customer service, administration and so on. I divide up the tasks as I feel like it; one of the great perks of being your own boss. But in reality, I tend to spend maniacal weeks pushing a new typeface, only to spend another week doing all the tedious tasks that have come up in the meantime.
What's your workstation setup?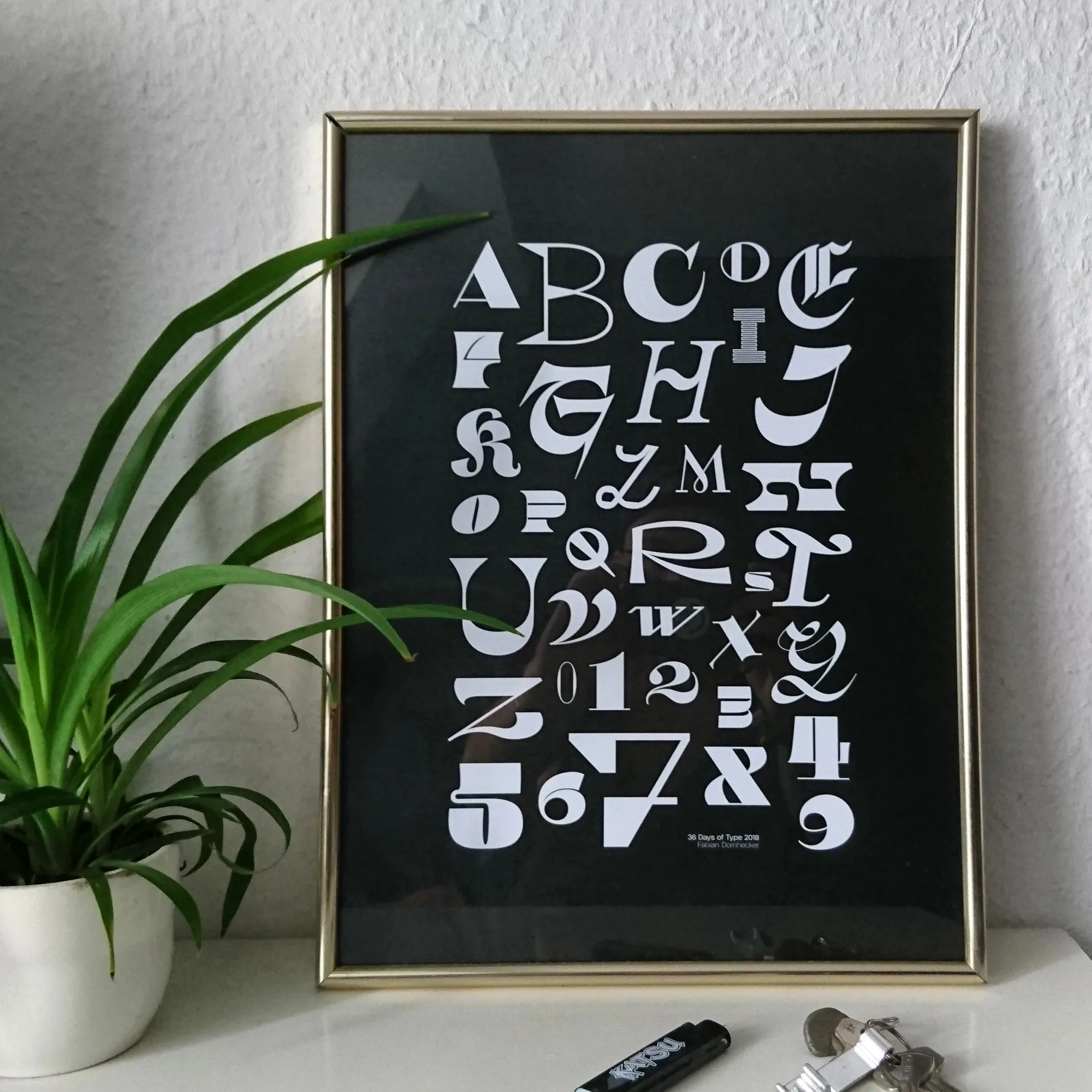 Where do you go to get inspired?
Before the pandemic I often went to museums, exhibitions and small magazine and zine fairs. In the meantime, that has decreased significantly, and I tend to get my inspiration digitally when I feel I need it.
But real inspiration always comes when you're not looking for it. For example, I spotted an interesting number on the wing of a plane when I went on holiday. A part of the number was shifted by a flap and thus created an unusual shape.
What product have you recently seen that made you think this is great design?
A ceramic grater (or Spanish grater). A wonderful example of the fact that good design does not always have to be subject to loud and temporal aesthetics.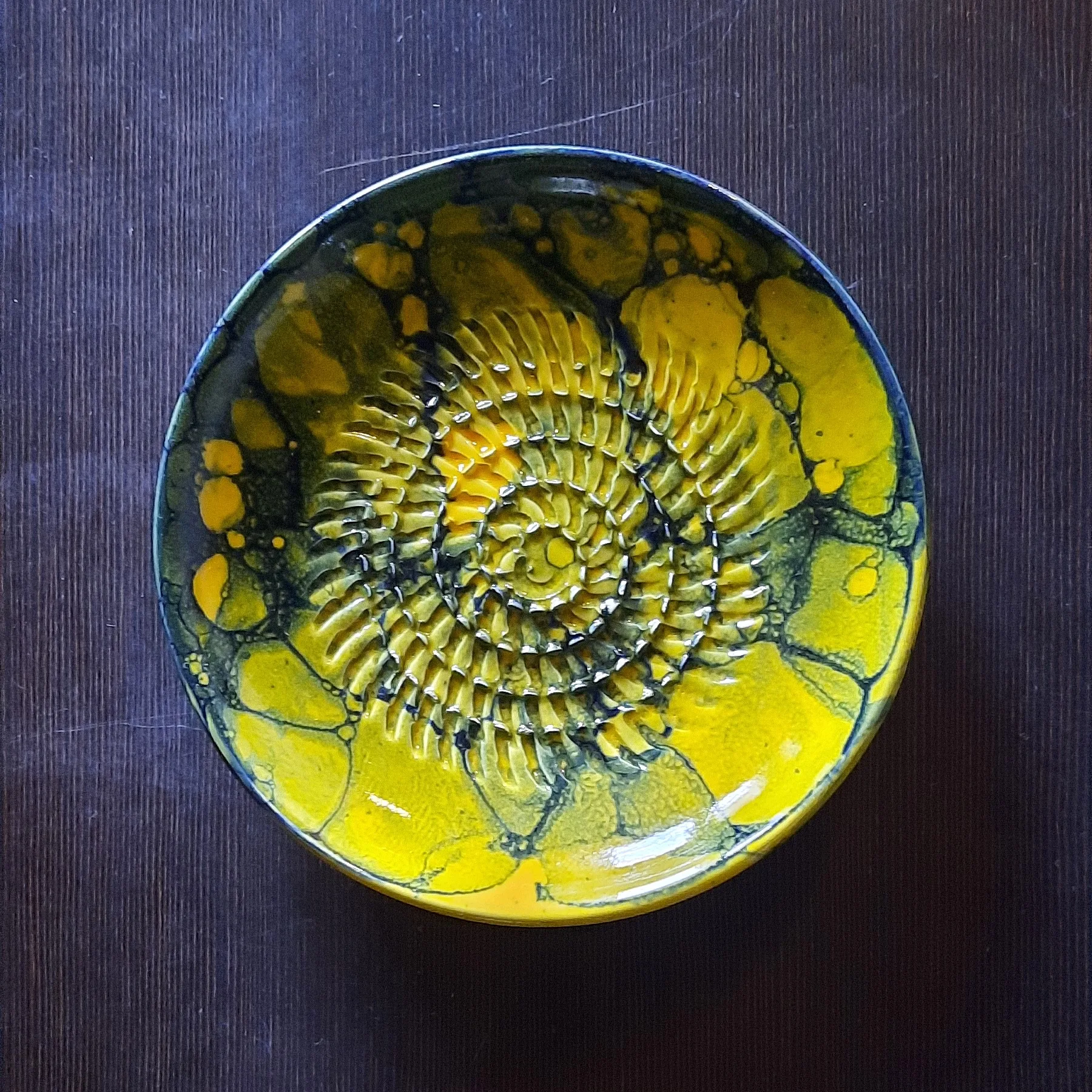 What pieces of work are you most proud of?
Usually the latest work. Especially in the field of type design, I learn so many new things almost every day. When I release a new typeface and look back at it a year later, I find so many things that catch my eye and which I want to improve immediately. I also try to push myself a little further with each new font and try out new things.
For example, with my new project: a serif family (work in progress) that meets classic requirements for editorial and branding, but also contains totally contrary styles with expressive forms for posters and the like. I worked in 8 masters from the beginning and developed all styles in parallel instead of one after the other.
What design challenges do you face at your company?
I run the foundry alone and am responsible for all areas of the company. For me, this means that I have to deal more with topics such as marketing and SEO optimization, or completely new areas such as licensing models and company finances. Some days it's interesting and educational, but other days it can be overwhelming – especially switching between all these positions and tasks.
What music do you listen to whilst designing?
Any advice for ambitious designers?
Whether »ambitious« or not: Try to do what you love and what you absolutely stand behind. People can tell if you're authentic or just following trends.
Anything you want to promote or plug?
Sure! You can check out and test our complete catalogue of fonts at www.laboldevita.com. And we will be releasing a new typeface soon: In order not to miss it, you can follow @laboldevita or subscribe to the newsletter.