What led you into design?
It was a very natural process for me. At a young age I wasn't even sure what design meant, but on the other hand I'd always been attracted to arts & crafts. My first approach to graphic design was during high school when I started visiting a silkscreen factory in my hometown just out of curiosity. I suddenly found myself spending all my afternoons after school there between frames and paints. That experience made me discover the design world as the closest thing I wanted to do.
What does a typical day look like?
My work days can be quite ordinary. I believe that a way of making my days a bit more challenging is to break that routine with other activities, which most of the time is sport or even short walks to help refresh my mind. Besides that, my daily goal is to be able to accomplish at least a couple of tasks in order to feel productive at the end of the day.
What's your workstation setup?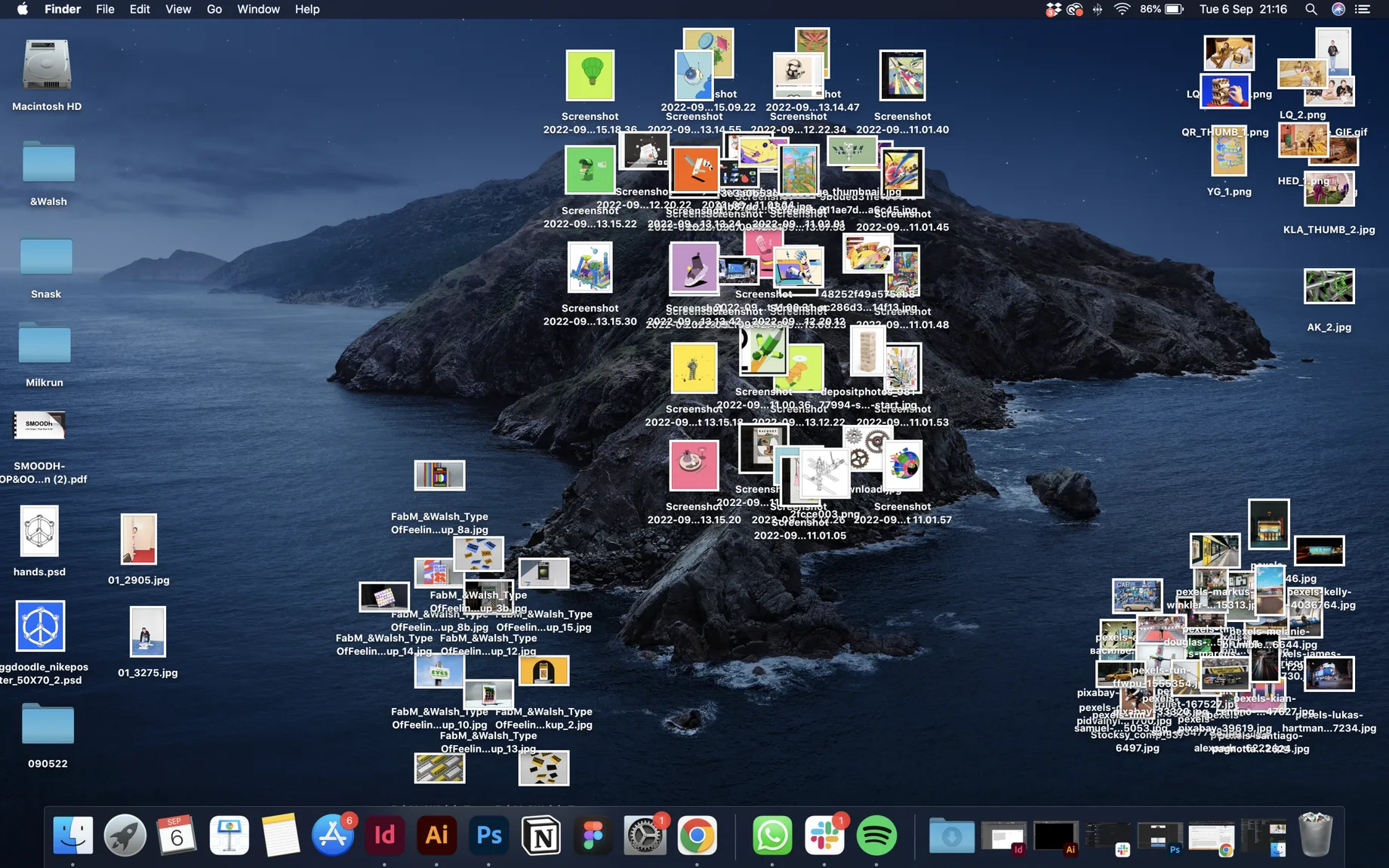 Where do you go to get inspired?
Before, I used to spend a lot of time on social media, but lately I start feeling overwhelmed by the amount of work and references you can find online. I prefer to get inspired in other ways, starting by turning off my computer. Our daily lives are already an incredible source of ideas.
It might sound strange, but many times I get inspired while doing something very ordinary, like buying groceries or taking a shower. That's when my brain completely disconnects and allows me to process thoughts and ideas.
Another thing I do is every time I get inspired even by the smallest detail, I write it down on my notes app, so I don't forget it. It can be a random idea or one connected to a current project, but I find it very useful to have this list of concepts and thoughts that I can go back to anytime I need it.
What product have you recently seen that made you think this is great design?
I believe there are many designs out there that don't take enough credit. Regarding visual design, it's quite hard for me to recognise a good design since I always think how ephemeral our work can be.
On the other hand, I believe that in collateral fields like product design, photography, and film you can find very iconic masterpieces. I'm a fan of old design furniture. It still amazes me how designers were able to reach a certain level of perfection without the use of a computer. The work of Achille Castiglioni is a great example of what good design means to me.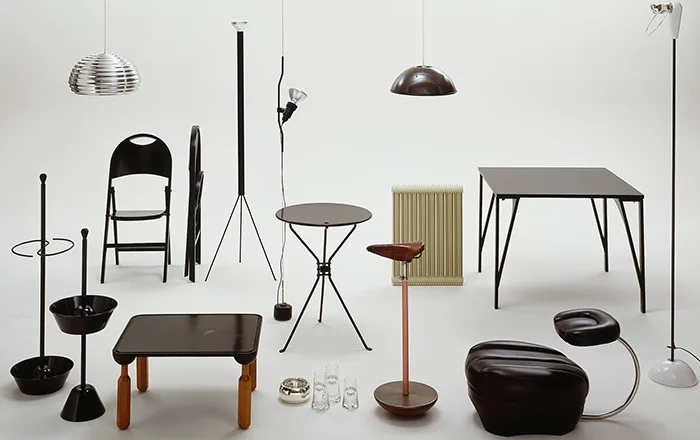 What pieces of work are you most proud of?
I believe that sometimes the nicest projects are the ones where you can clearly see your client satisfied with what you did despite the final result. We always have to remember that we work in a field that unfortunately is extremely subjective. Most of the time people think with their gut more than their brains – which is not necessarily a bad thing, but it makes the process a little less smooth. That being said, I'm particularly proud of my last brand identity project for AK Aluminium where the clients' trust allowed for an edgy result that differs from their competitors. 
Another series of projects that I really enjoyed doing were during my time as Art Director at Snask, when I got the opportunity to make the worldwide campaign for Klarna. I can clearly remember the enormous amount of concepts that we pulled out and the great result we achieved.
What design challenges do you face at your company?
I believe the main challenge is to create something that at the end of the day makes me feel satisfied and somehow has a positive influence. On a less design-ish side, I believe that creating strong relationships with clients and gain their trust takes an enormous amount of effort.
What music do you listen to whilst designing?
Any advice for ambitious designers?
Spend a lot of time on the basics. A big part of design is also studying what has been done in the past. 
Update your work, it's important to look active and professional at the same time. 
Create good relationships, especially with other professionals.
Focus on making every project smooth, keeping all the steps of the process organised and the delivery clean.
Anything you want to promote or plug?
I have this personal project called Egg Doodle, a side-hustle that was born from a necessity to create something that wasn't connected directly to client work. It helps me to forget about productivity by maintaining a healthy mind doing whatever I want. It is currently morphing from a side-hustle to some sort of a small business that doesn't come out of necessity and which doesn't have a specific goal attached to it.