What led you into design?
I grew up in a super creative household in Guatemala City, where my father is still an architect & engineer and my mother is an active graphic & costume designer. Being surrounded by design, art and fashion had a profound influence on me. By age 5, I had the entire Crayola collection, my own sewing machine and a SNES mouse to play digital designer with Mario Paint.
After high school, I went on to study Audiovisual Arts at Salamanca University in Spain, where I was able to learn so much about the history of design and visual arts. More specifically, how to develop concepts and translate them into moving images. In 2008, I relocated to Melbourne to continue my studies at the Victorian College of the Arts where I focused on digital media, animation and 3D. Here I found an amazing community of artists, which I started working with and presenting my work in galleries and performance venues, which led to collaborative work on projects with prominent Australian artists like Jon Rose and Robin Fox.
I then moved to New York to intern at a renowned art foundation in the Lower East Side as a visual designer/developer hybrid. I was so inspired by the city's energy and creative force that I instantly knew this was going to be my city one day. In 2010, I moved to Madrid and started working at a boutique advertising agency as a junior art director and fell in love with the craft. I then moved between Melbourne, Milan and New York where I directed and worked with some of the world's top agencies, creatives and artists, from big and small for brands in industries as distinct as beauty, technology, fashion, telecom, insurance, spirits, automotive, entertainment, travel and music.
What does a typical day look like?
At frog, not one day is the same. With a senior creative/strategic hybrid role, my days at are always changing, just like my outfits. When I'm not hands-on designing, I'm creating mood boards and storytelling materials for our clients, ideating and prototyping with my team, directing junior creatives, hosting design crits, posting memes to the Slack channel, helping out with new business pitches, organizing design events for the community at our DUMBO studio or working on my side projects.
What's your setup?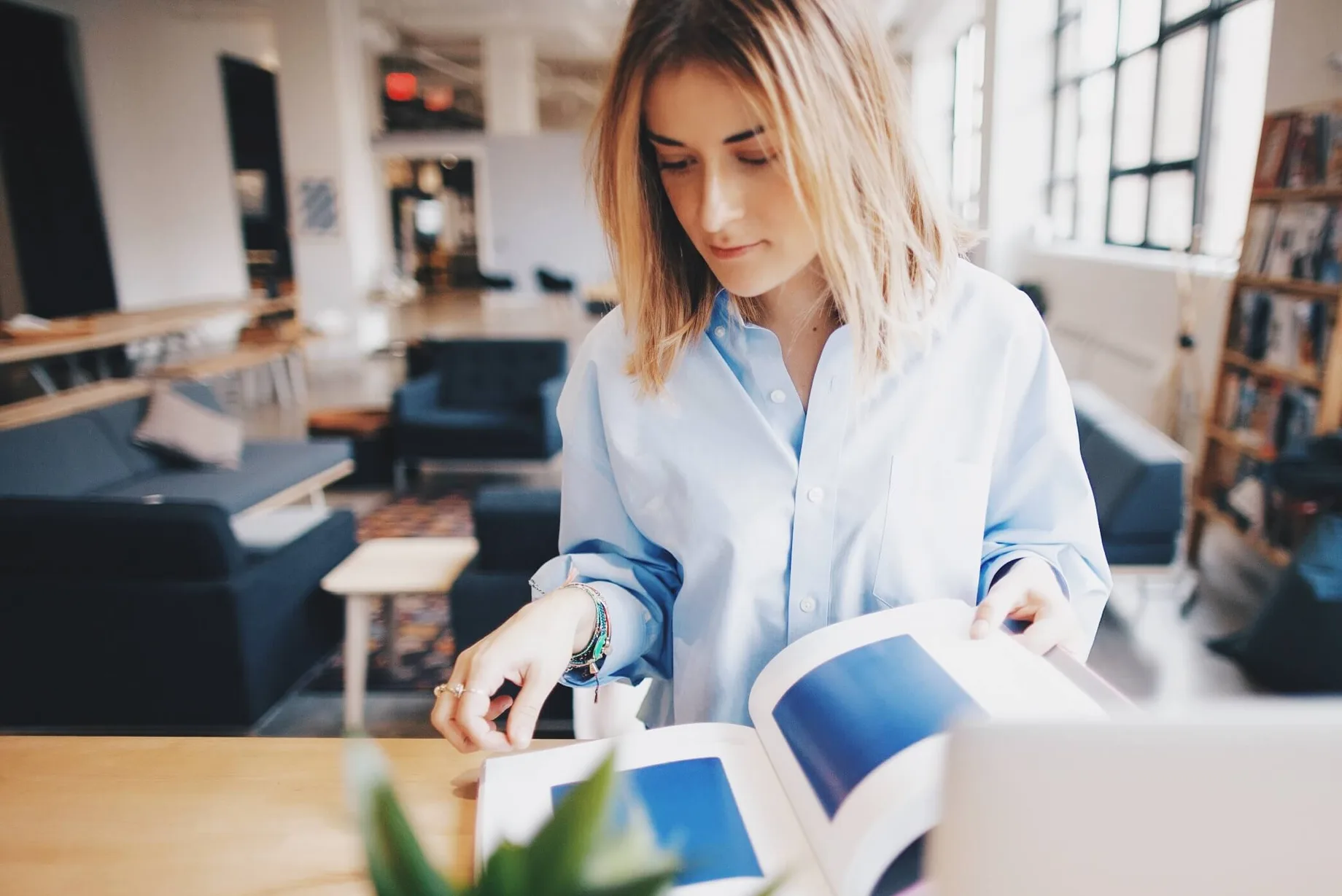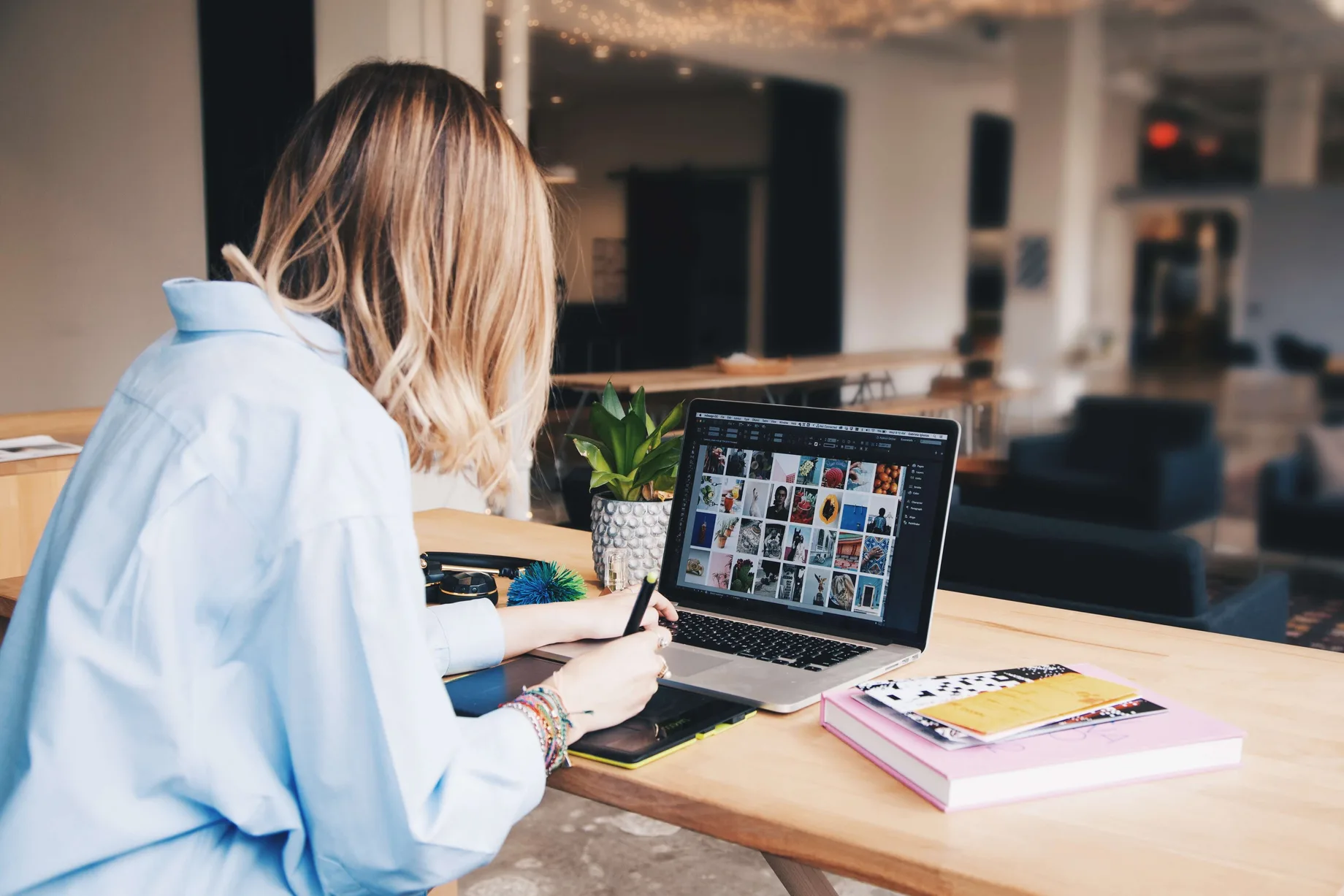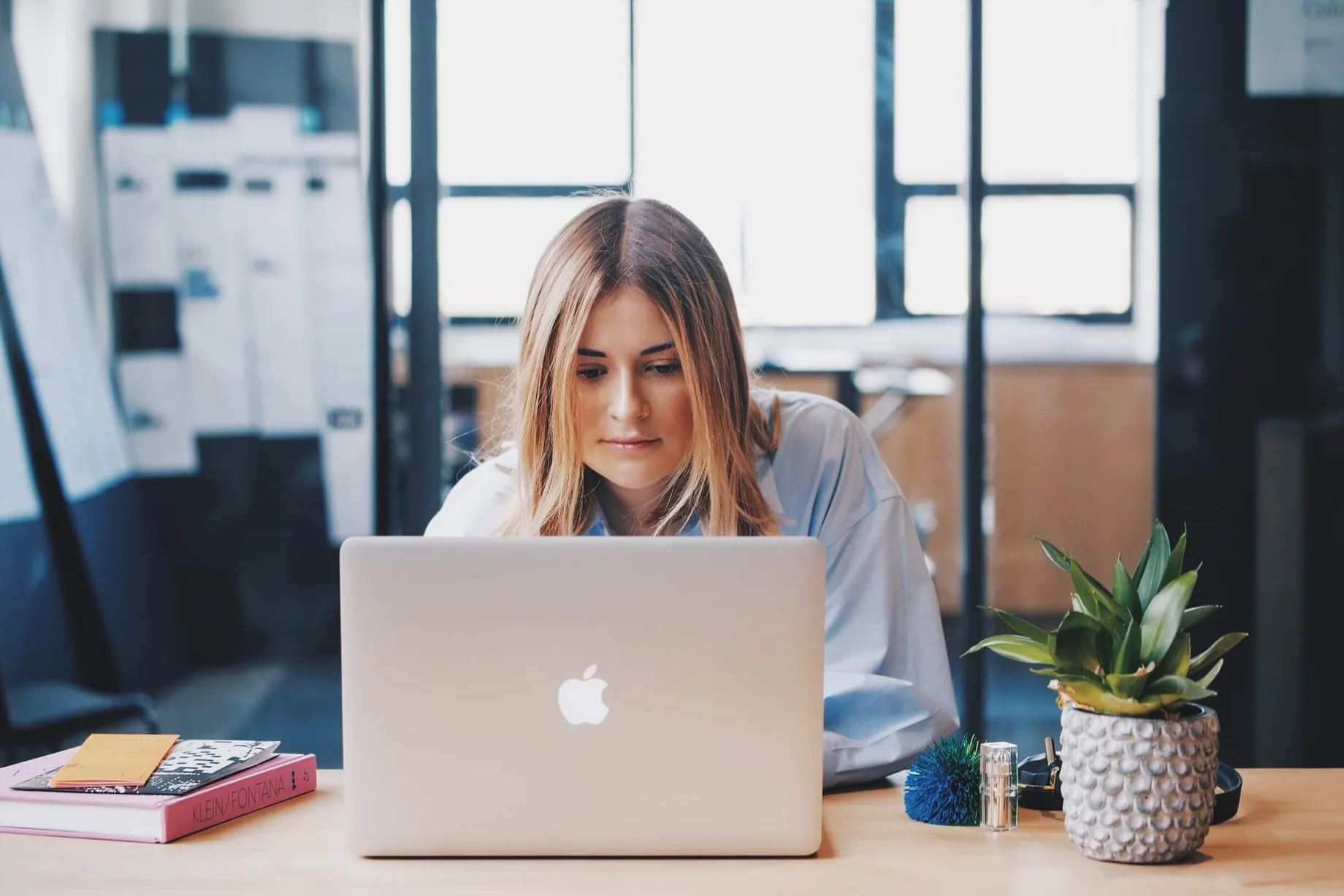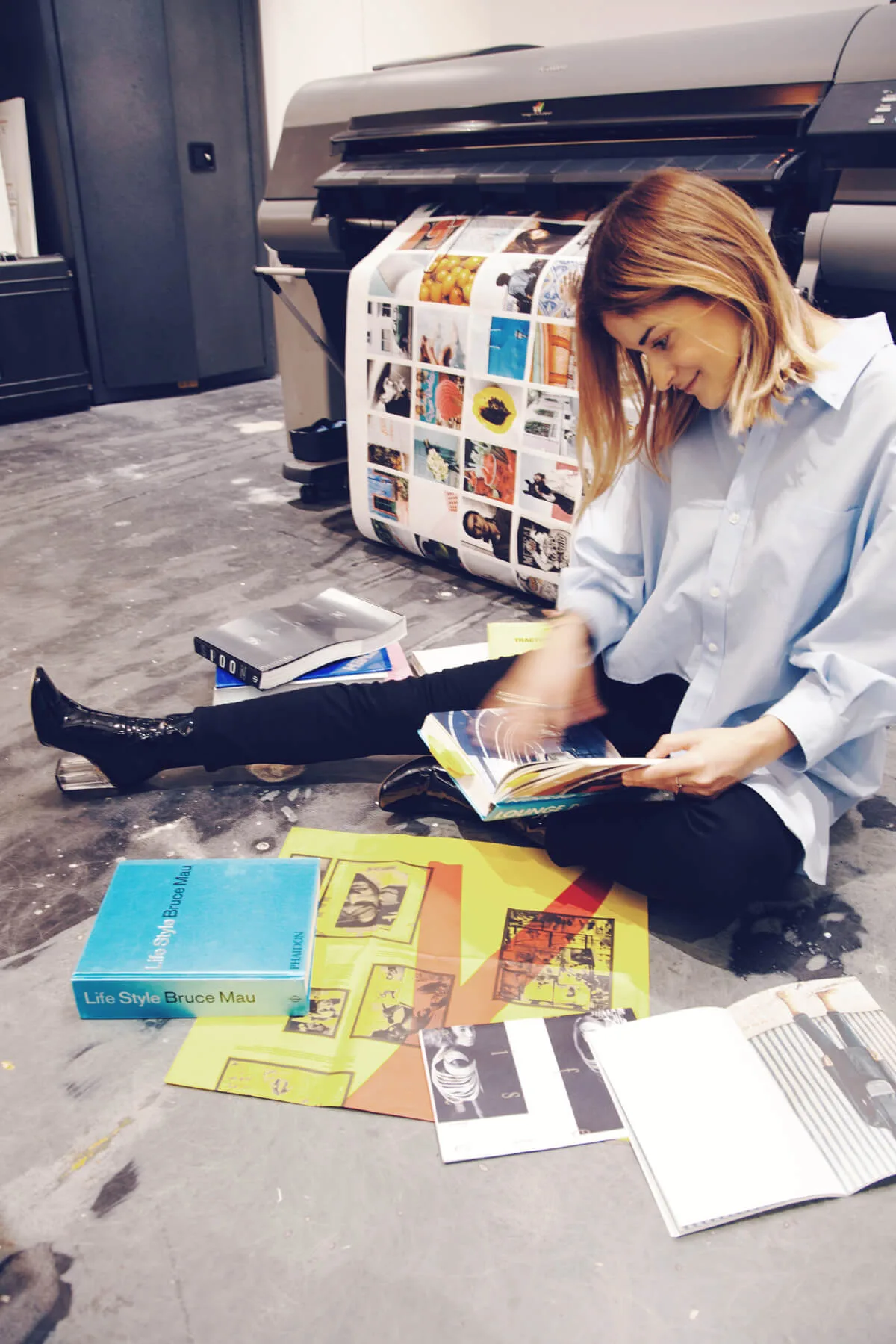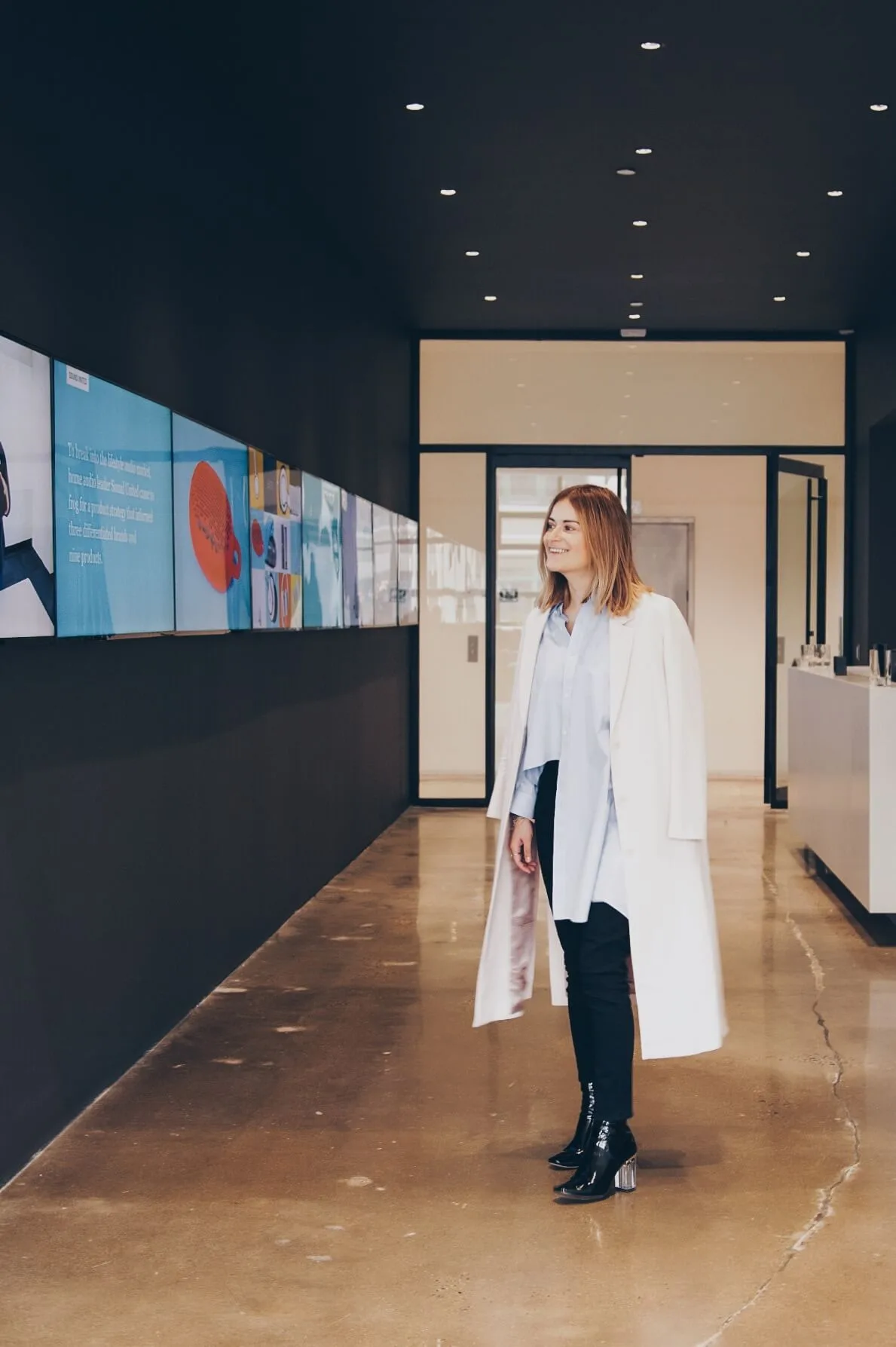 *Photographer: Nick Sedlazek.*
Where do you go to get inspired?
Art galleries, fashion shows, Europe, Mcnally Jackson, Opening Ceremony, Tumblr, worldwide-x.net and in a few months to the Venice Biennale.
What product have you recently seen that made you think this is great design?
On my last trip to LA, my west coast friends pointed me to 5 Every Day, an app created by dance band YACHT that recommends you five cool things to do in LA, every day. Curated by the band's creative network of artists, musicians and designers, the app acts like a daily calendar for urban exploration.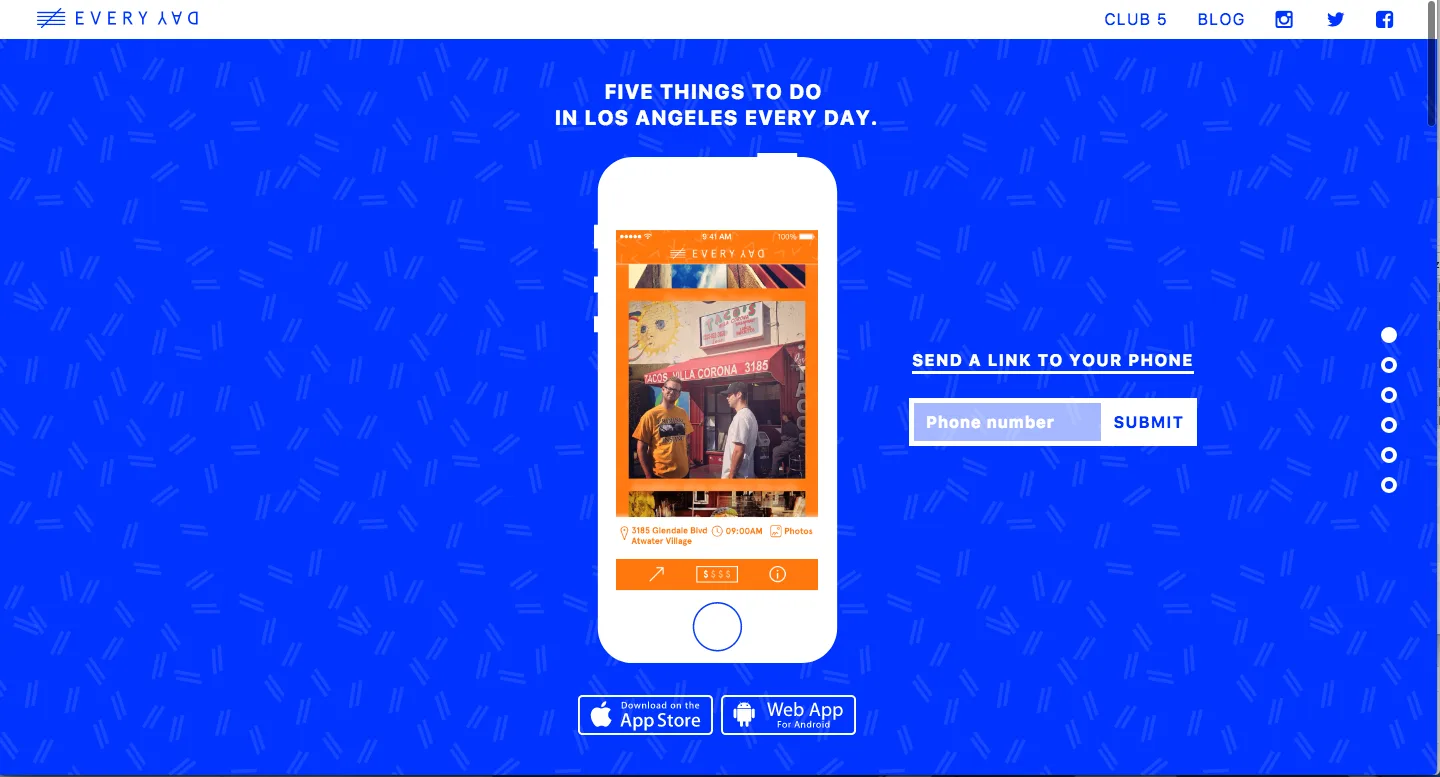 I also admire what SSENSE is doing with their editorial content, developing a strong and well defined visual language for the brand.
And modern luxury vitamin and supplements companies like Ritual and Care/Of are redefining the category with a refreshing branding approach across all channels and touchpoints, similar to what Glossier is doing online and in their Soho showroom which keeps amassing cultish and rabid followings for the brand.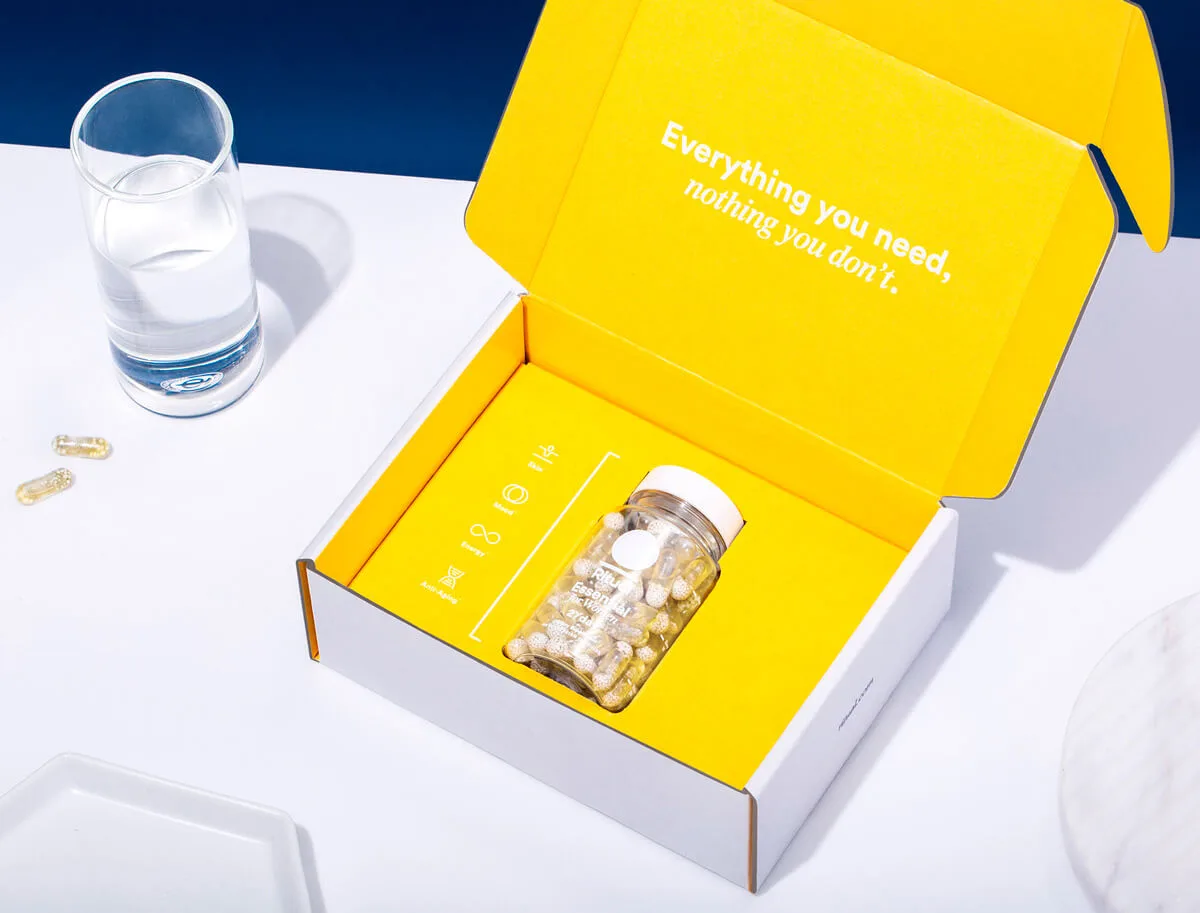 What pieces of work are you most proud of?
The Spotify campaign. I had the opportunity to art direct last year at Stink Studios. It was an interactive celebration of the year in music, politics and culture, from the internet, falling back in love with Missy Elliott at the Super Bowl, to same-sex marriage being legalized in the US and Ireland, to man buns and selfie sticks exploding on the cultural scene.
Our challenge was to translate Spotify's deep data set in a way that was at once personal and global, all while being generated dynamically for each user. I was heavily involved in the UX process, creating a user flow and navigation model with my team that had the right amount of personal and global insights to generate a personalized Year in Music experience that felt unique to each user.
During the visual exploration phase I started playing with bold typography and data visualization, then experimenting with glitch effects in Processing and how would those look like as data viz. We quickly settled on a direction that included gradients and digital "glitter", and created a flexible design system that would accommodate all the assets pulled out from Spotify's API dynamically.
Along with the digital campaign, I lead and created the supporting media, including digital display advertising, outdoor murals, and 30s spots. We partnered with Colossal Media, to render local data insights as hand painted murals at select locations in New York and Los Angeles. The process was so much fun and started with the image provided by the artist's record label, color corrected then ran through a Processing sketch and stylized with custom-made patterns and glitch artefacts. Seeing my artwork meticulously hand painted in giant murals across the city was such an amazing and unforgettable experience.
What design challenges do you face at your company?
I just finished working on a multifaceted retail experience project for a hotel developer & group based in Mexico City, to help them deliver a best-in-class omni-channel design experience for the modern luxury business traveller.
The target type of customers are even more sophisticated now than they were 5 years ago, and they are visiting the group's hotels with higher expectations in regard to amenities and consolidation of access points. One of the biggest challenges was to map and understand their emotional experience at each point in the journey and ideate design solutions to deliver an experience that makes things as seamless, convenient, efficient and delightful as possible, in order to shift from a hotel brand to an experience-centric organization.
Deeply analyzing as well as visualizing their journey increased our likelihood of developing successful design outcomes for the modern luxury business traveller by connecting breakthrough ideas to existing behaviours.
In general, personal and client work are both very challenging for different reasons. Whether I'm working on a self-initiated project or for a big client, I get new constraints to deal with all the time which makes every project a different challenge. My job as an art director is to adapt and apply my own aesthetic and vision of things to a specific project or product with its own variables and constraints.
What music do you listen to when designing?
Any advice for ambitious designers?
Draw insight from everything. Immerse yourself in the brand, the market, the user. Take a holistic view and a few steps back. It's important to be passionate and work hard, but there's no harm in taking it easy and keeping things light every now and then.
If you're seeking mentorship, stand up so we can c u!
Anything you want to promote or plug?
Liquid Modernity, a project which I exhibited in the Internet Yami-ichi this past November at the Knockdown Center, a 50,000 square foot former door factory-­turned arts space in Queens, New York. The collection featured limited-edition Risograph prints with artwork inspired by .nfo files found inside legendary 90's and early 2000's album rips, stickers with logos of the most destructive computer viruses of the 90's. And 1" buttons with infamous warez logos of the Y2K era like Winamp, ICQ, Napster and Soulseek, stickers and party wristbands that contained metadata extracted from pirated music files and torrent tracker urls. Prices varied upon the health of the tracker, thus the more seeders and leechers the higher the price tag.
Risograph prints are $18, free shipping! 11x17in, high-quality 330gsm paper, limited edition of 45 prints. Email me at hi@gabyyy.com