What led you into design?
As a kid, I was obsessed with avoiding a "normal job." I think folks who freelance or work in creative fields can relate to this feeling. To avoid summers working in retail or restaurants, I started looking for ways to profit from my love of computers and the internet - just your average nerd origin story. It started with building and fixing computers for people in the neighborhood and evolved into building websites for local businesses, themes for ThemeForest, and more.
It also helped that I went to high school in a small town of a few thousand people in rural Wisconsin. Besides not being distracted because nothing was going on, I was somehow allowed to redesign my school district's website as a highschooler and learned a ton doing it.
Slowly design became more than a hobby. In college, I freelanced to pay for tuition. My roommate and I assembled a small remote team called Nightly Labs and did web work for law firms, research labs, and businesses in Atlanta. Junior year, we launched an edtech saas company called Campus Bubble that got investment from Emory and was acquired in 2016.
I never planned on being a designer. In fact, I majored in philosophy and had half-hearted plans to go to law school. But since the beginning, it was design that opened new doors, paid the bills, served as a great creative outlet, and introduced me to interesting people.
What does a typical day look like?
My days are irregular but how I split up my time week to week remains constant. I work with the wonderful FullStory team full time and spend nights and weekends working with startups as an advisor or as a freelance design contributor.
I don't subscribe to any specific productivity guru's framework but I do believe in the power of a good to-do list. I usually end each day making sure I have a clear 2-3 items (not more!) on my list for the next day, organized by priority. I'm a night owl by nature, so I spend my mornings in meetings, answering email, writing docs, or doing user interview calls. Afternoons are reserved for sacred, espresso-powered creative flow.
Evenings are spent having dinner with my lovely wife, getting ignored by my cat, hanging out with friends, and watching a lot of Italian soccer (Juventino for life).
Since I have the time and love a good side gig, I spend a few nights a week and most Sundays doing freelance work. It's fun to get away from the design space I live in 9 to 5, try new things, meet interesting people, and solve interesting new problems.
What's your setup?
I'm chained to my pre-touch bar 15in MBP for the most part. At work and at home I've got a big monitor and touchpad to hook into. I want to spend some time making a nice home office but haven't yet. At the moment, simplicity and mobility are working for me.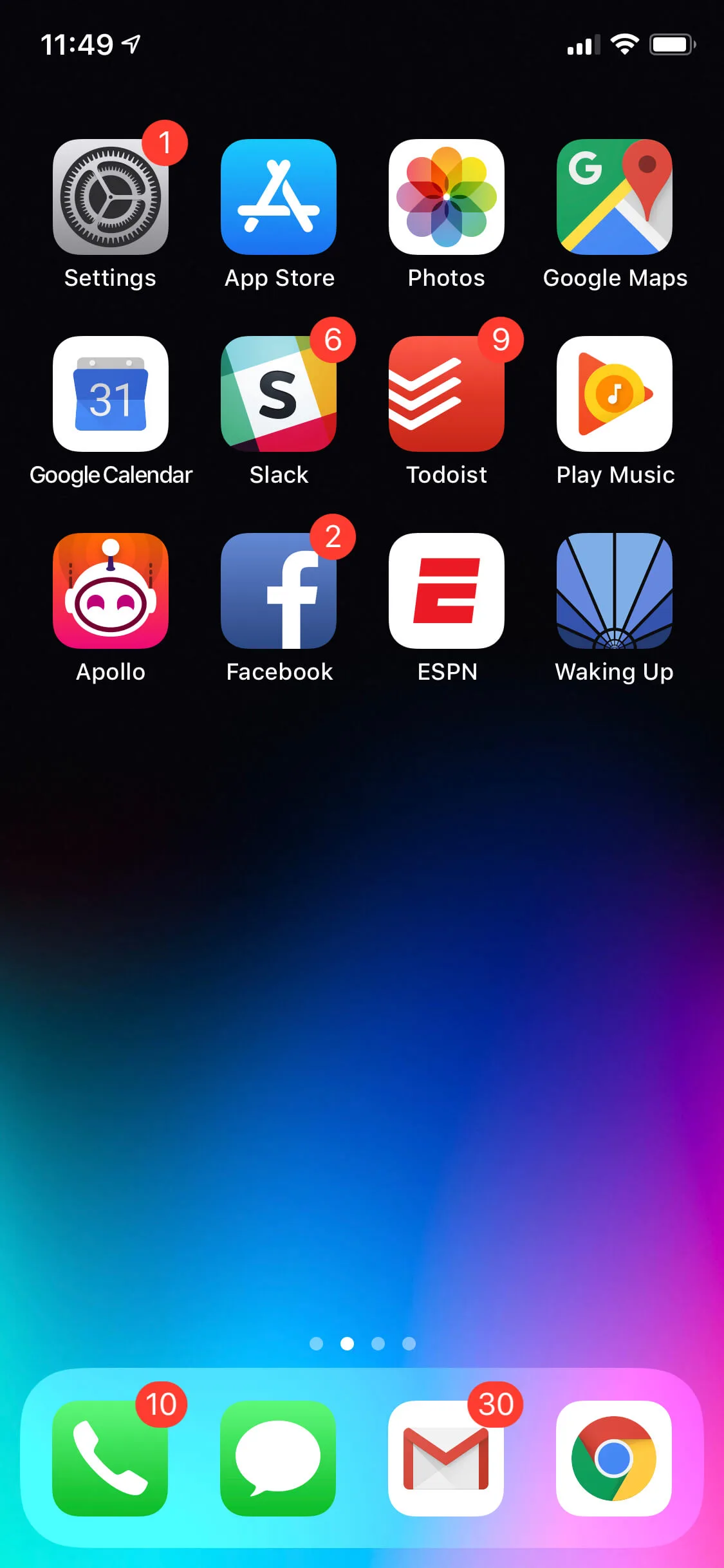 Where do you go to get inspired?
Thinking about interesting new solutions energizes me and makes my design imagination run wild. Other people doing excellent work also inspires me. I love to see people do what they do very well - design, music, sports or otherwise. Craftsmanship, obsession over details, dedication to quality, powerful messaging, and products that change habits or attempt to advance society are all sources of inspiration for me.
I like to browse Dribbble and Behance to be inspired visually. I read Benedict's Newsletter, YCombinator's Newsletter, and listen to the Sam Harris podcast to be inspired by new ideas.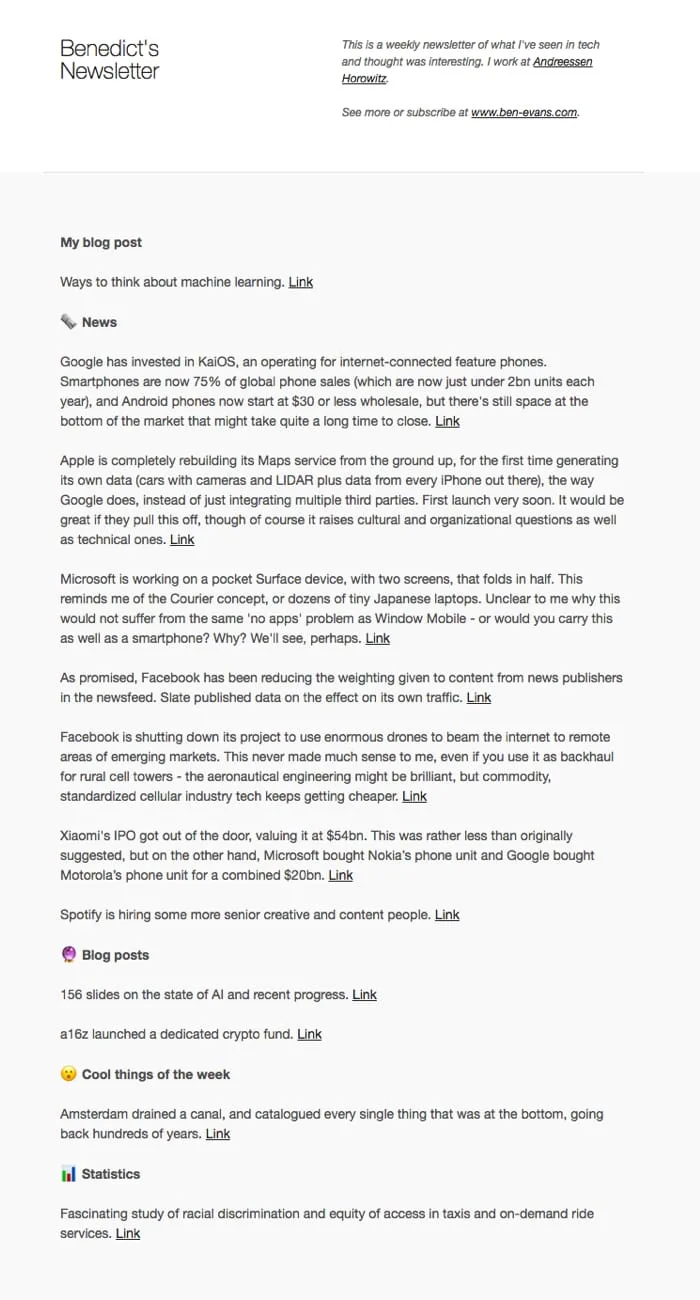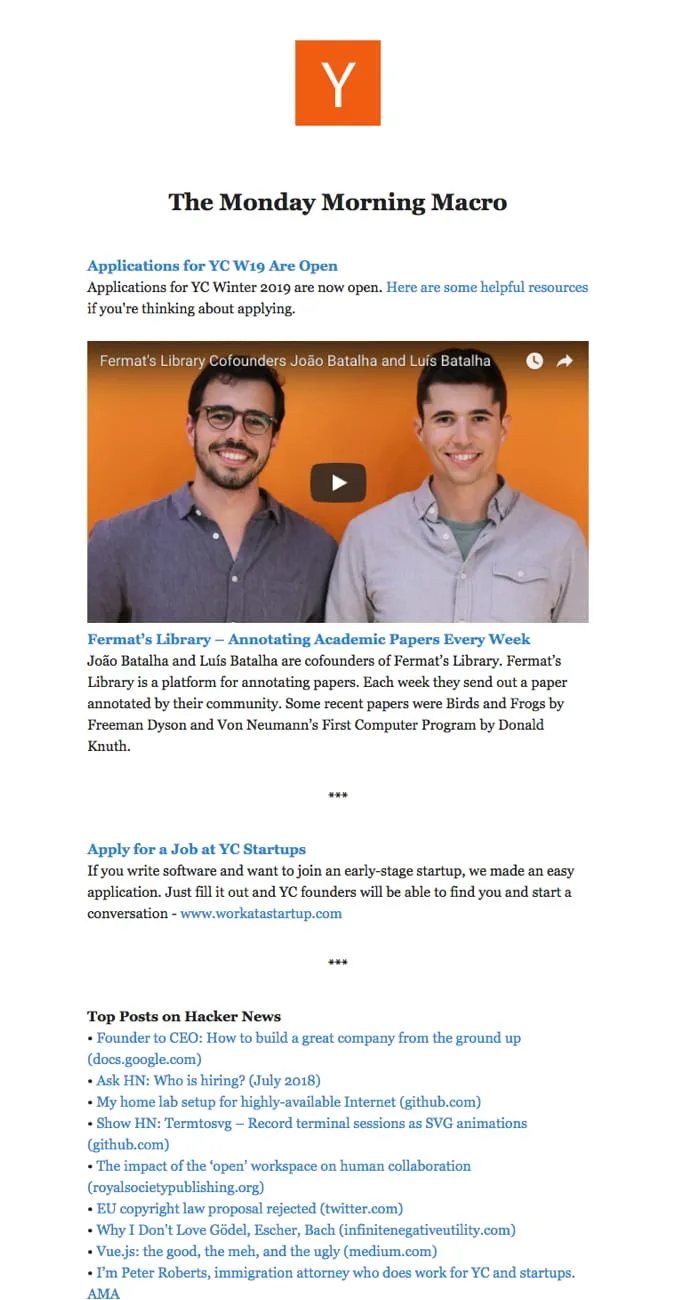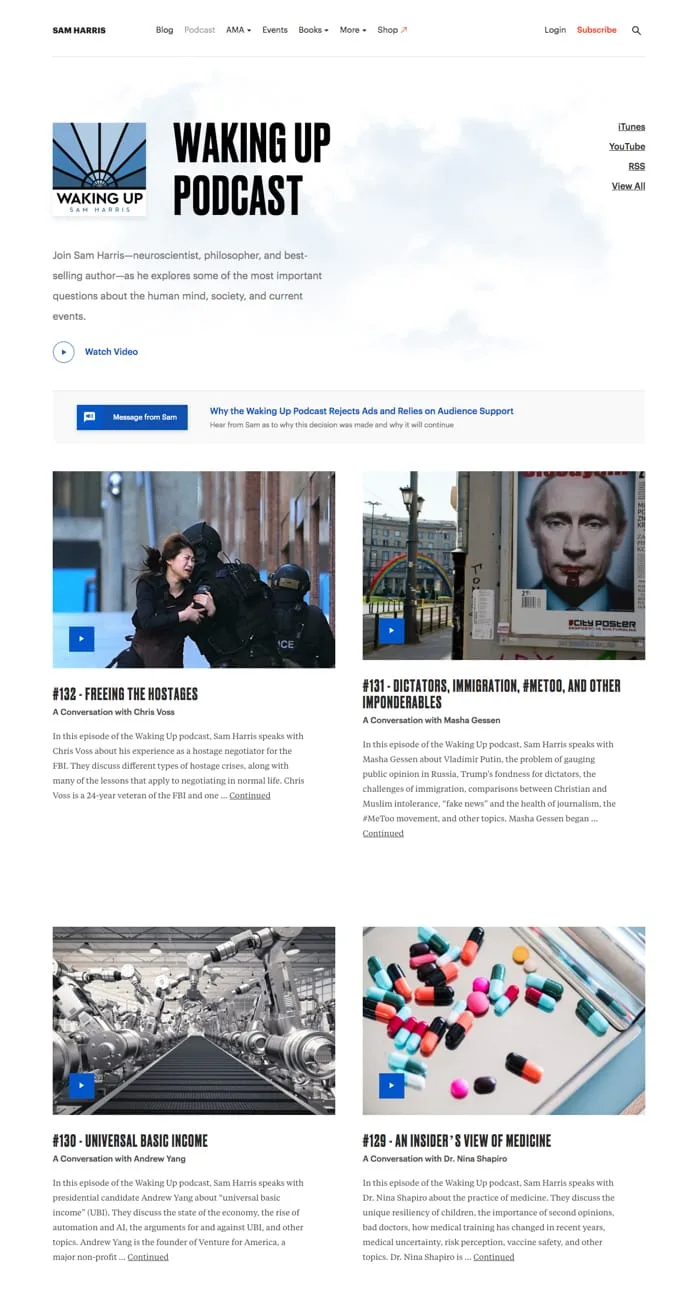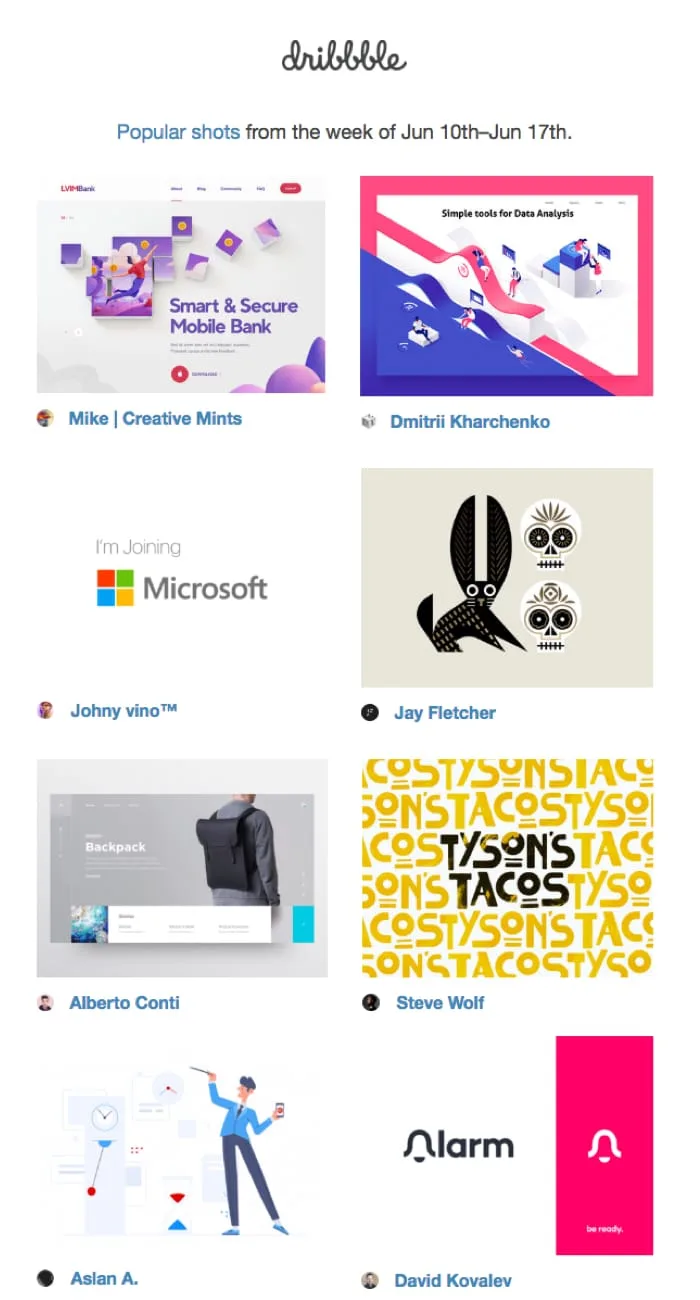 What product have you recently seen that made you think this is great design?
Webflow
Webflow is that beautiful and rare combination of a paradigm-shifting solution and top-tier execution. I got to meet Vlad and some of the design team at Epicurrence earlier this year and was inspired by how they think about the problem they're solving. Instead of making the design to engineering handoff better (Sketch/Figma/Zeplin/Invision), Webflow is trying to eliminate the handoff altogether. In the future, designers should work in a tool that is directly manipulating the end product, rather than be several layers of translation away from it.
I love the ambition of Webflow's mission but I also love the level of polish and craft within their product and marketing. When designers are your target audience, you know you have a tough crowd and high expectations. Webflow easily surpasses mine.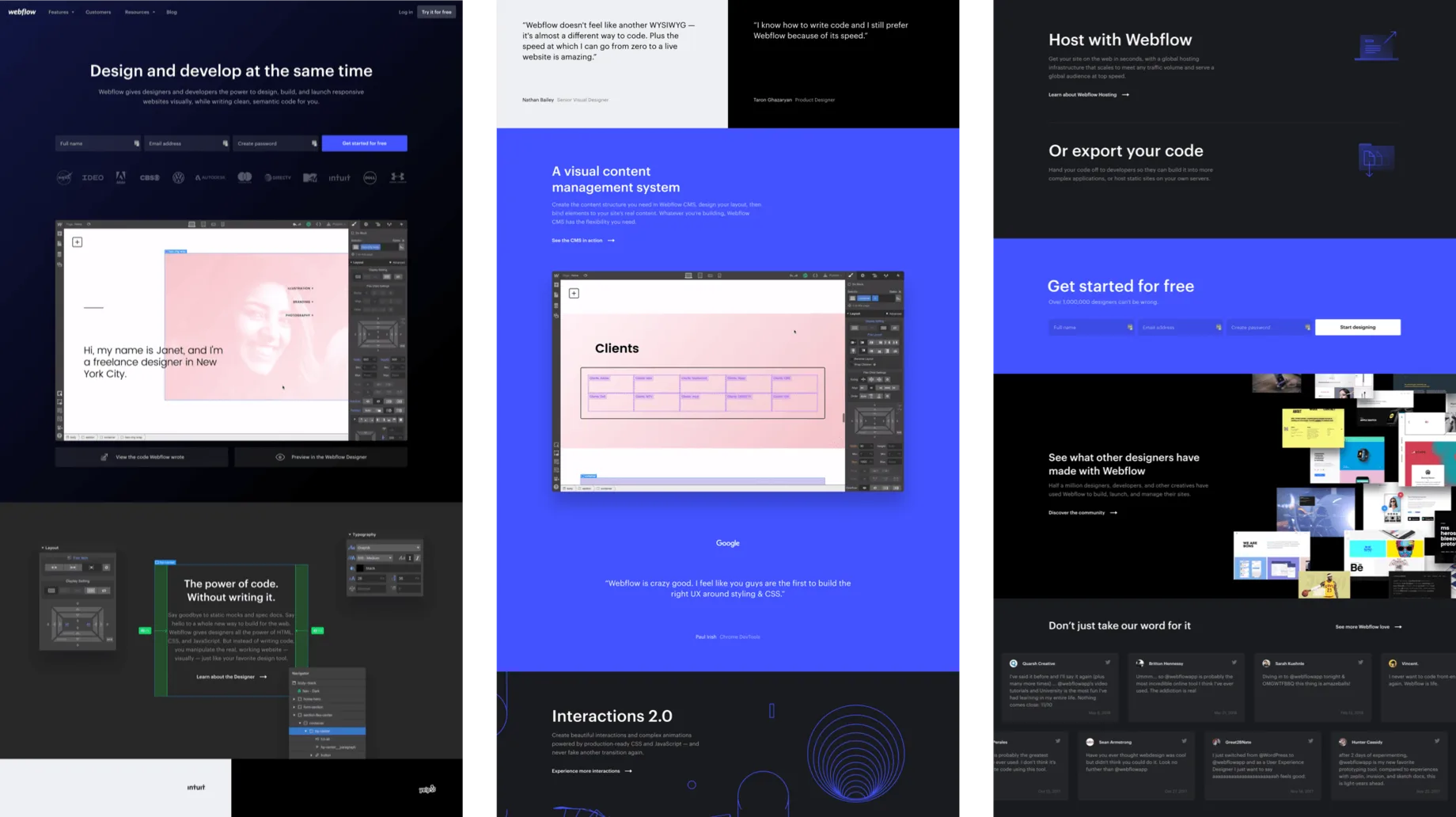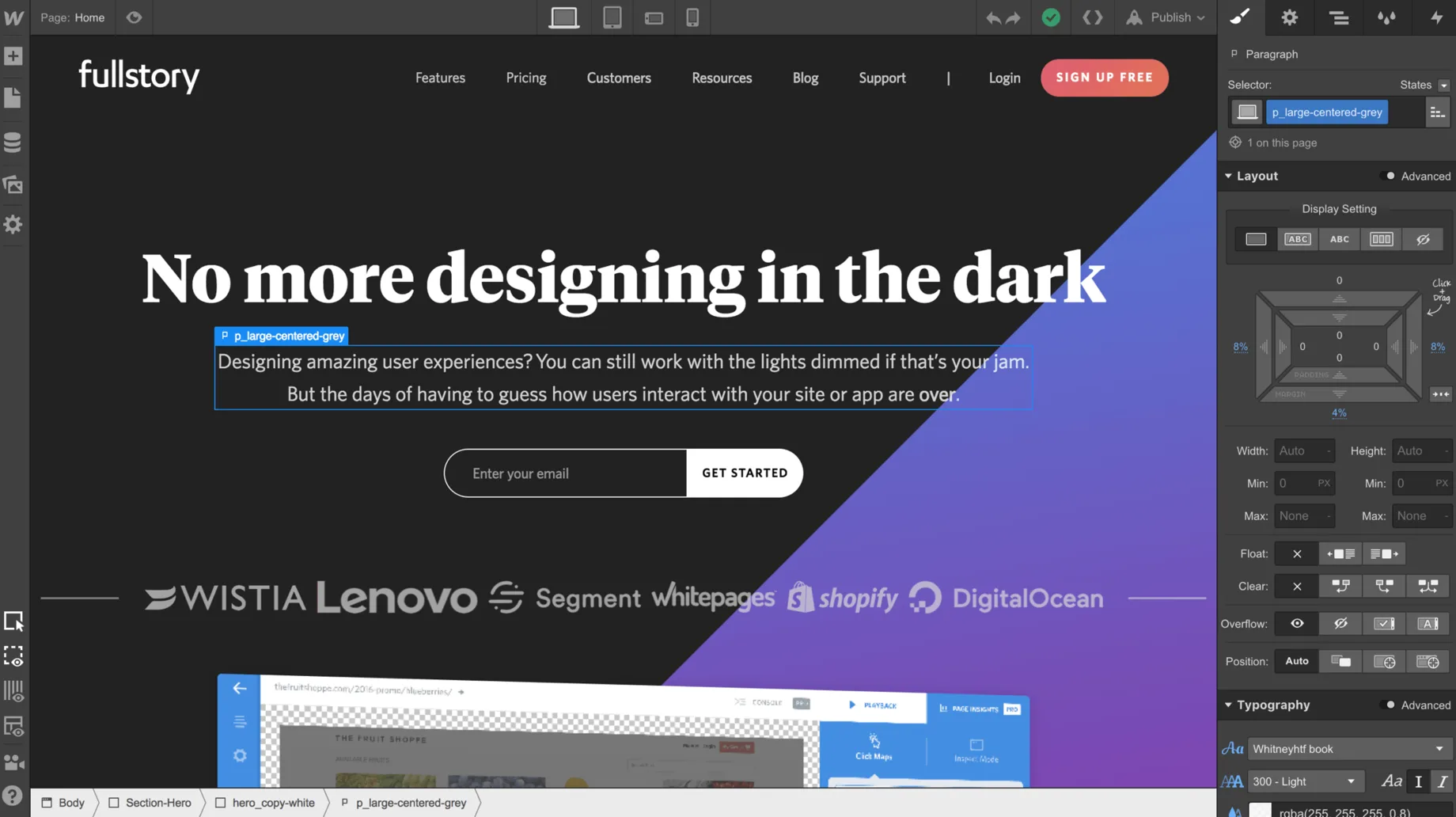 Toto - I used my first Toto toilet in Tokyo and it was kind of life changing. As a designer, I'm in love with the experience, the endless configurations, and care for details. As a human, I never want to use toilet paper again.
Japan sometimes gets a bad rap for overly complex and cramped UI design. That's definitely true to an extent. While there, it felt like all the electronics and appliances had an abundance of dials, configurations, talking menus, and random bells and whistles. But every detail is thought of, every use case is handled, and no comfort is spared.
Toto toilets embody this particular approach to design best. It can take a few minutes to figure out how to use it but once you do, you're in for the best pooping experience in your life.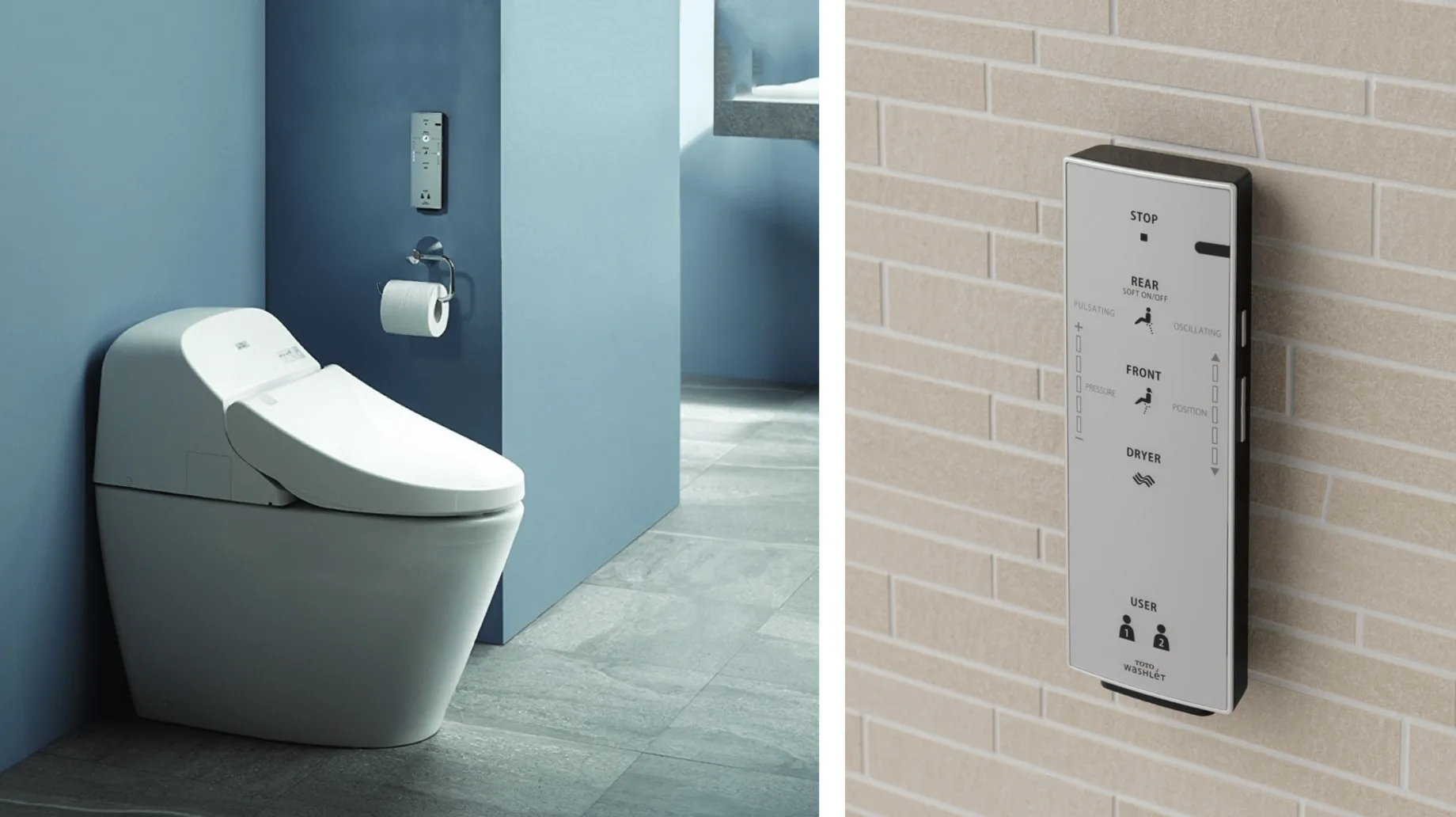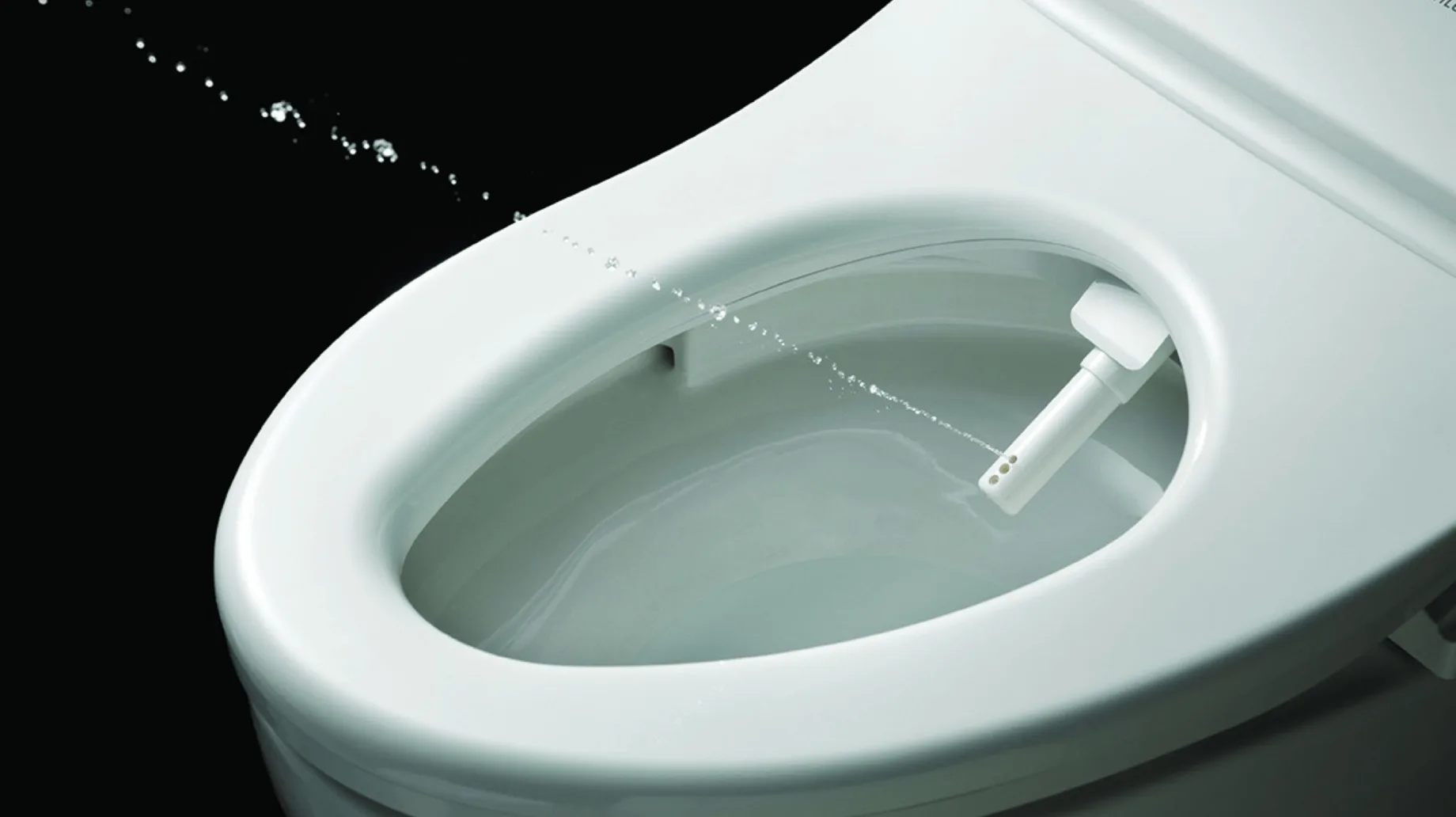 What pieces of work are you most proud of?
FullStory Dev Tools
Dev Tools isn't the prettiest interface I've worked on but easily the most functional and information rich. The goal was to create an error console and network log to live alongside session playback. The end result after iteration and testing was an experience that feels like a streamlined version of Chrome's developer tools but designed to take advantage of its connection to the playback timeline.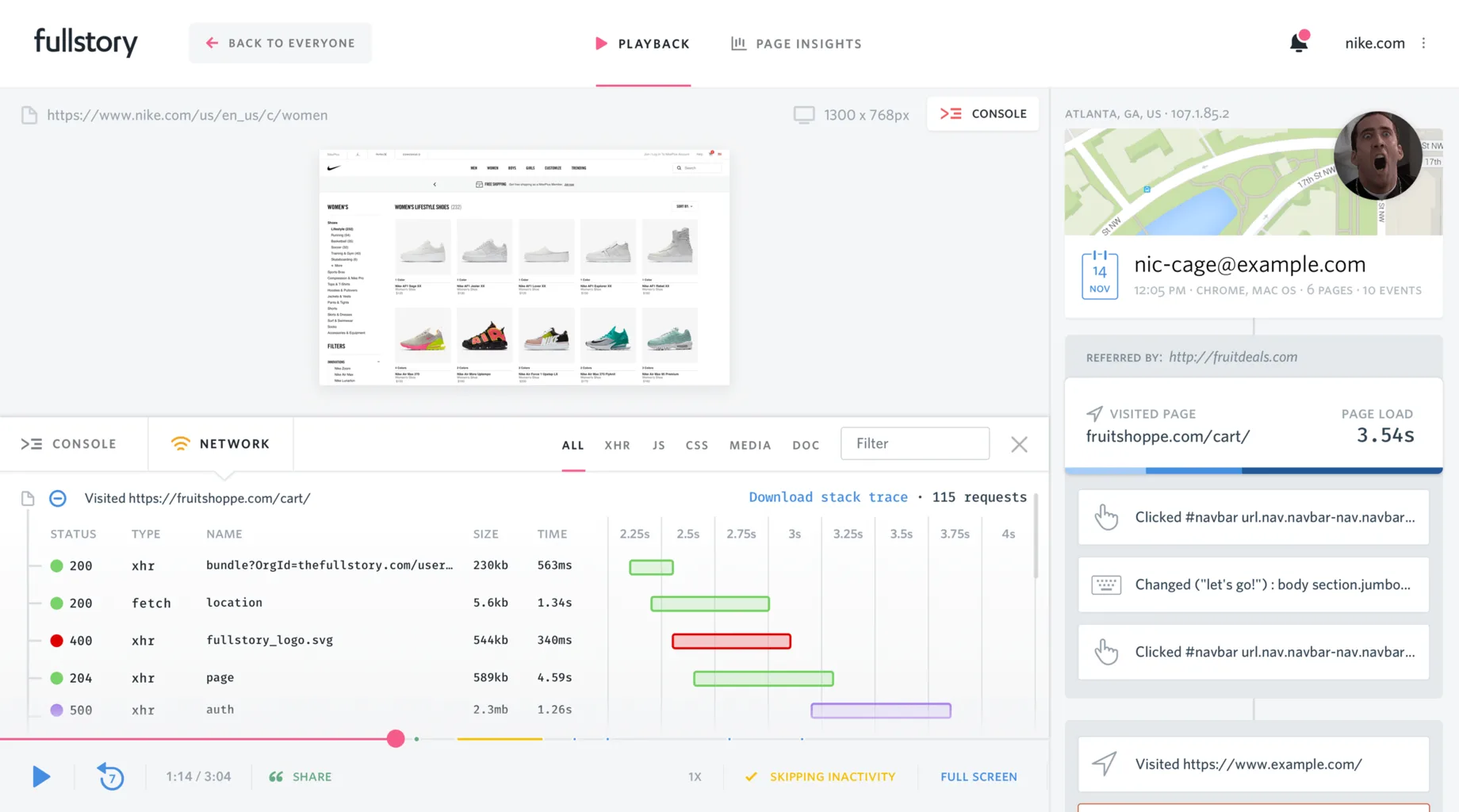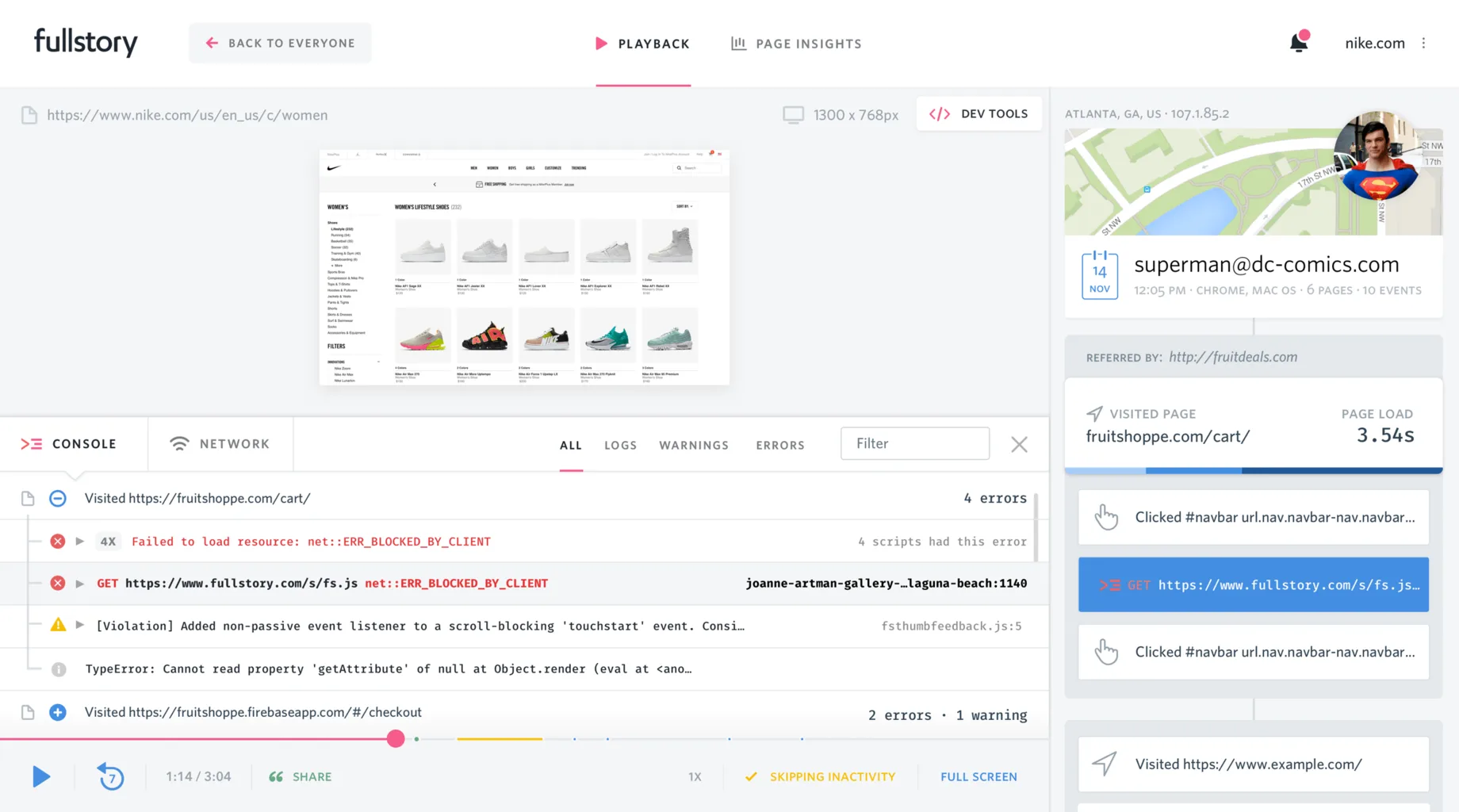 Artcloud - Working on Artcloud's two-sided marketplace was a lot of fun. Making a web app that allows artists/creatives to make a living feels meaningful. It's not easy out there for struggling artists and Arcloud makes the business side of making art a breeze. The challenge with this project was making the transition from the marketplace to inventory management frictionless and clear.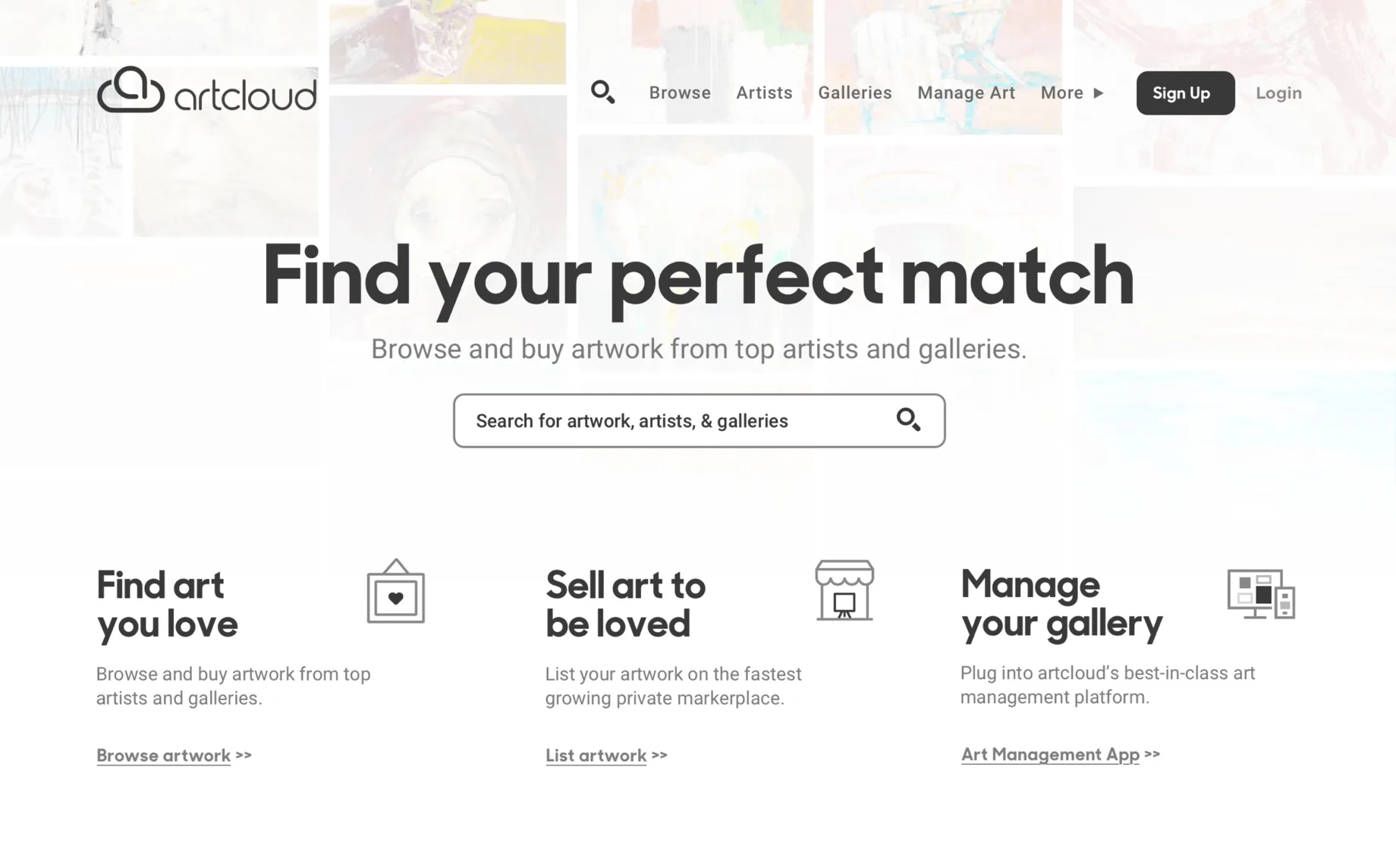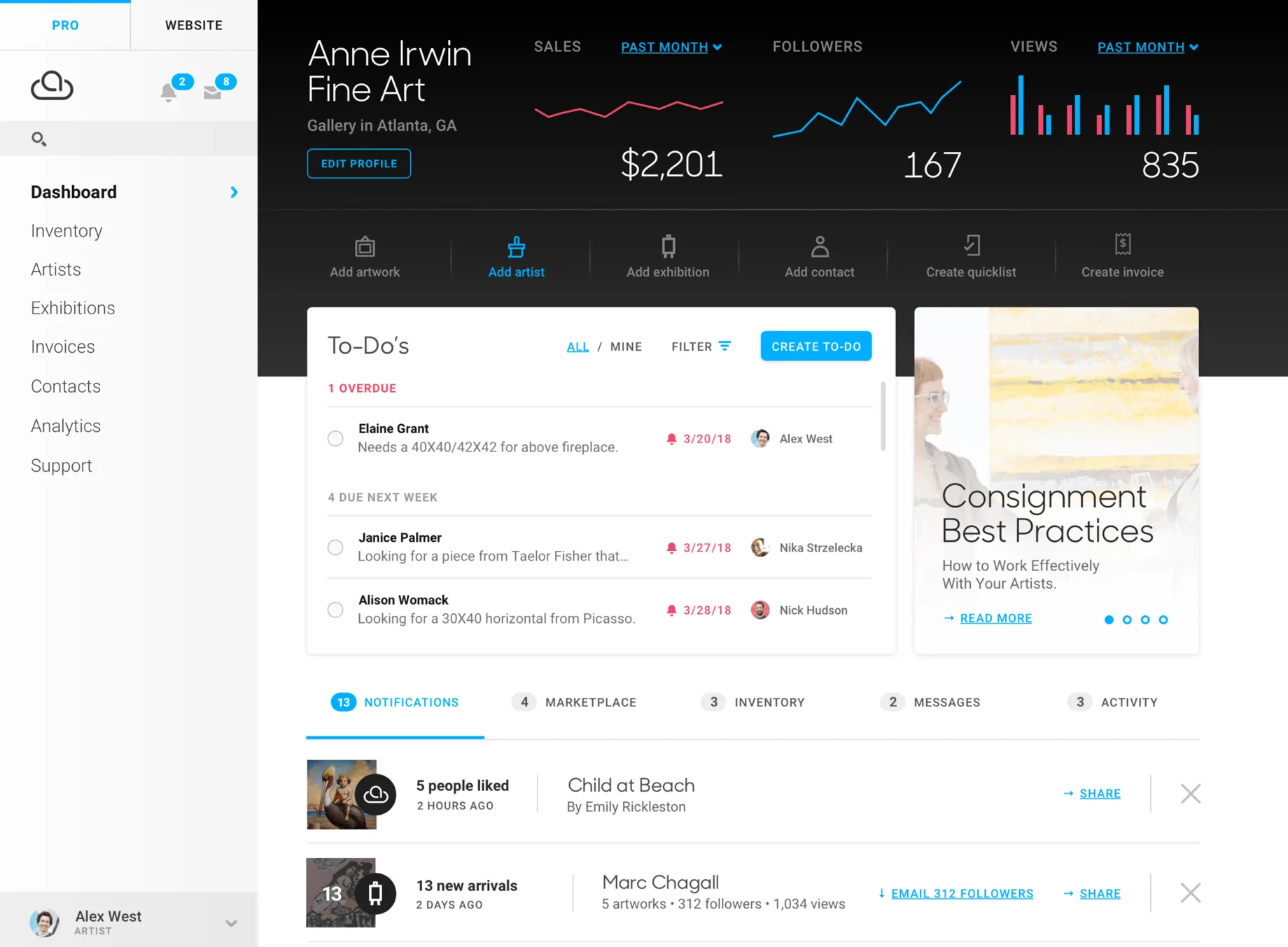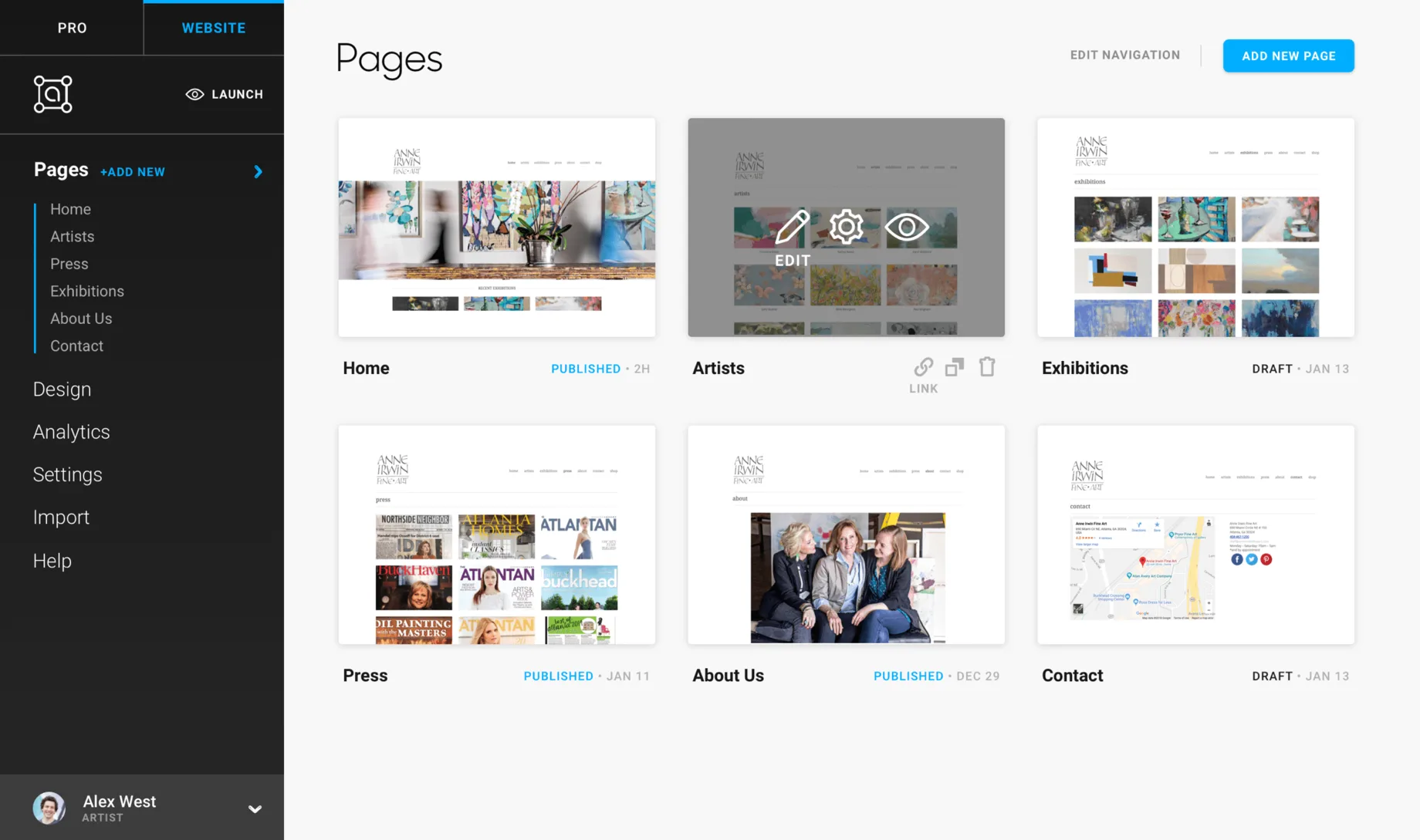 What design challenges do you face at your company?
At FullStory, the basic challenge we face as a design team is making an enormous pile of customer experience data understandable, insightful, and effortless to query. FullStory records changes to the browser for every user and recreates that journey as playback so you can see where, when, and how users navigate your site, get frustrated, or find value.
While playback is the product's bread and butter, the real potential is harnessing the rest of the data FullStory captures. Click maps, funnels, cohorting, etc are all possible in FullStory but making those workflows easy to find and use in a playback-centric product is a difficult and fun problem.
What music do you listen to whilst designing?
Any advice for ambitious designers?
Just start working and don't slow down. Especially early on, the only thing that will reliably improve your abilities is doing real design jobs for real clients (even if it's tiny and pays very little), finishing them, and moving on. Your early work will suck and will be hard to look at in retrospect but that's ok.
Don't wait around for the perfect project that will look good on the portfolio. Do a high volume of design work to figure out where your strengths already are, where you have potential, and where you're wasting your time.
I don't believe it's possible to a be thoughtful, methodical designer without first being an impulsive, instinctual designer. It takes time and practice to develop your taste and a sense for knowing what's too much, too little, or just right. Don't be afraid to take on ambitious projects with lots of UI surface area. Jump in head first, make mistakes, talk to users, get feedback early and often, be critical of your work and above all else, keep going.
Anything you want to promote or plug?
Take a look FullStory Dev Tools - we just launched it! It's a feature I've been working on here at FullStory that allows developers and non-developers alike to track down bugs, measure performance, and generally make their site better for users. Instead of getting a ticket about a bug and responding with questions about the browser, operating system, screenshots of the console etc, just watch the user's playback and pop open Dev Tools to see where things broke in real time.
If you're into that sort of thing, follow me on Dribbble and Twitter.
"Update: Giovanni recently accepted a head of product role at Matcha —this article was conducted in July of 2018 while Giovanni was still at Fullstory"