What led you into design?
Despite my art teacher's scolds in middle school ("animals don't smile", she declared after seeing the bears and squirrels in my Xmas artwork), and my 9th grade report stating poor drawing skills, I was always an artistic kid, who spent most of her time writing, drawing or reading stories.

I always wanted to be a writer, so my initial plan was to enrol in a copywriting course. But once I visited the ad school, I discovered graphic design, and decided that mixing visuals and concepts was the right path for me.

After several years, while working as a designer in advertising, I fell in love with digital illustration and started drawing smiling animals again.
What does a typical day look like?
Being a freelancer, my days are often flexible and unpredictable.

I like to wake up early and spend some time doing crosswords and playing with my cat. I'm more efficient in the morning, so I usually do most of the creative work before lunch break.

In the afternoon I focus on more technical tasks like fine tunings and preparing files for print, or I deal with paperworks and send emails – including introductory emails to art directors and agencies to find new potential clients (still scary after all this time!).

In the evenings I like cooking, taking long walks while listening to podcasts, trying new restaurants and hanging out with friends.
What's your workstation setup?
I'm very lucky to share a coworking space with my friends in Brooklyn. Usually I work at my desk or brainstorm on the couch. Also, we are all Italians, so it really feels like being in a family!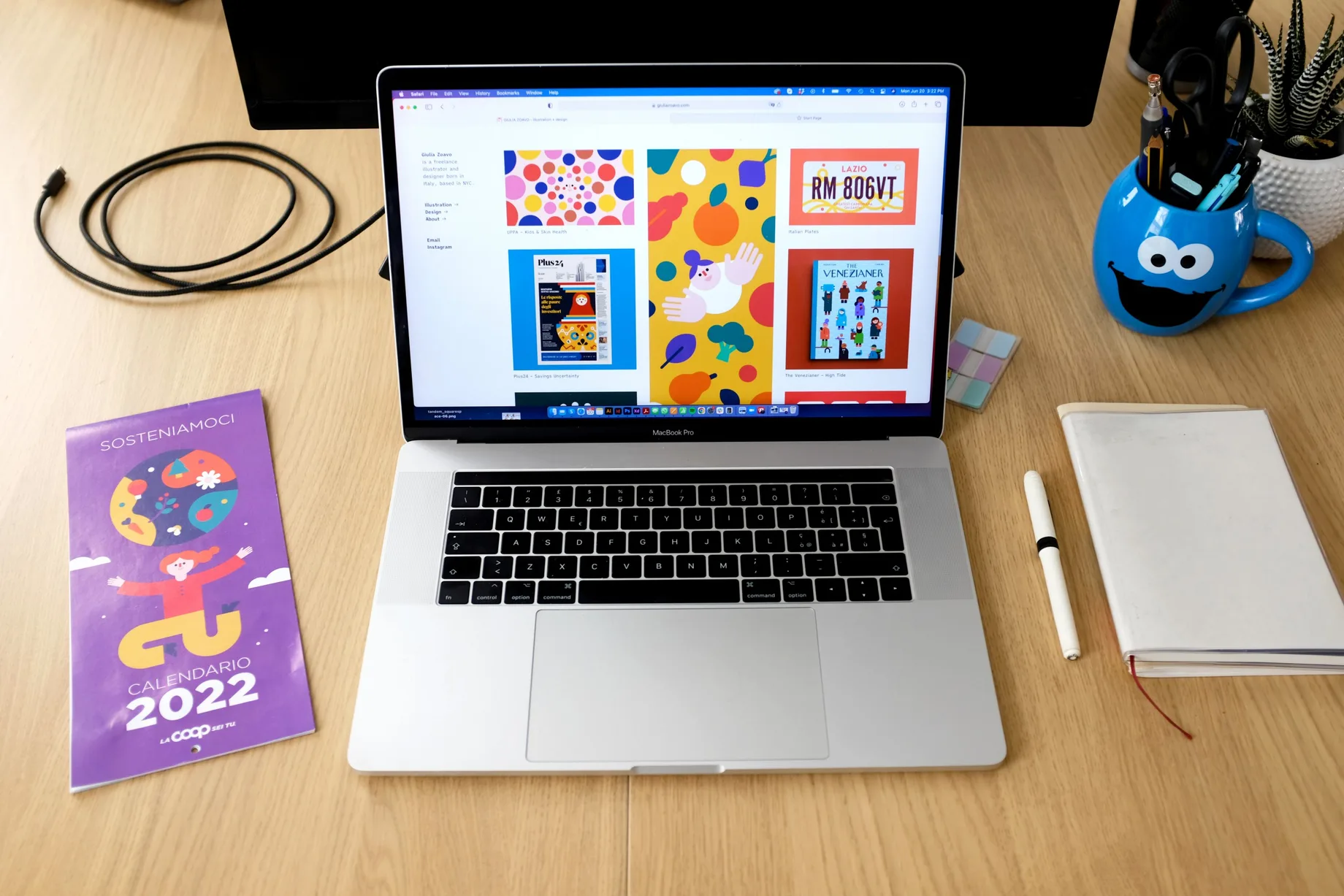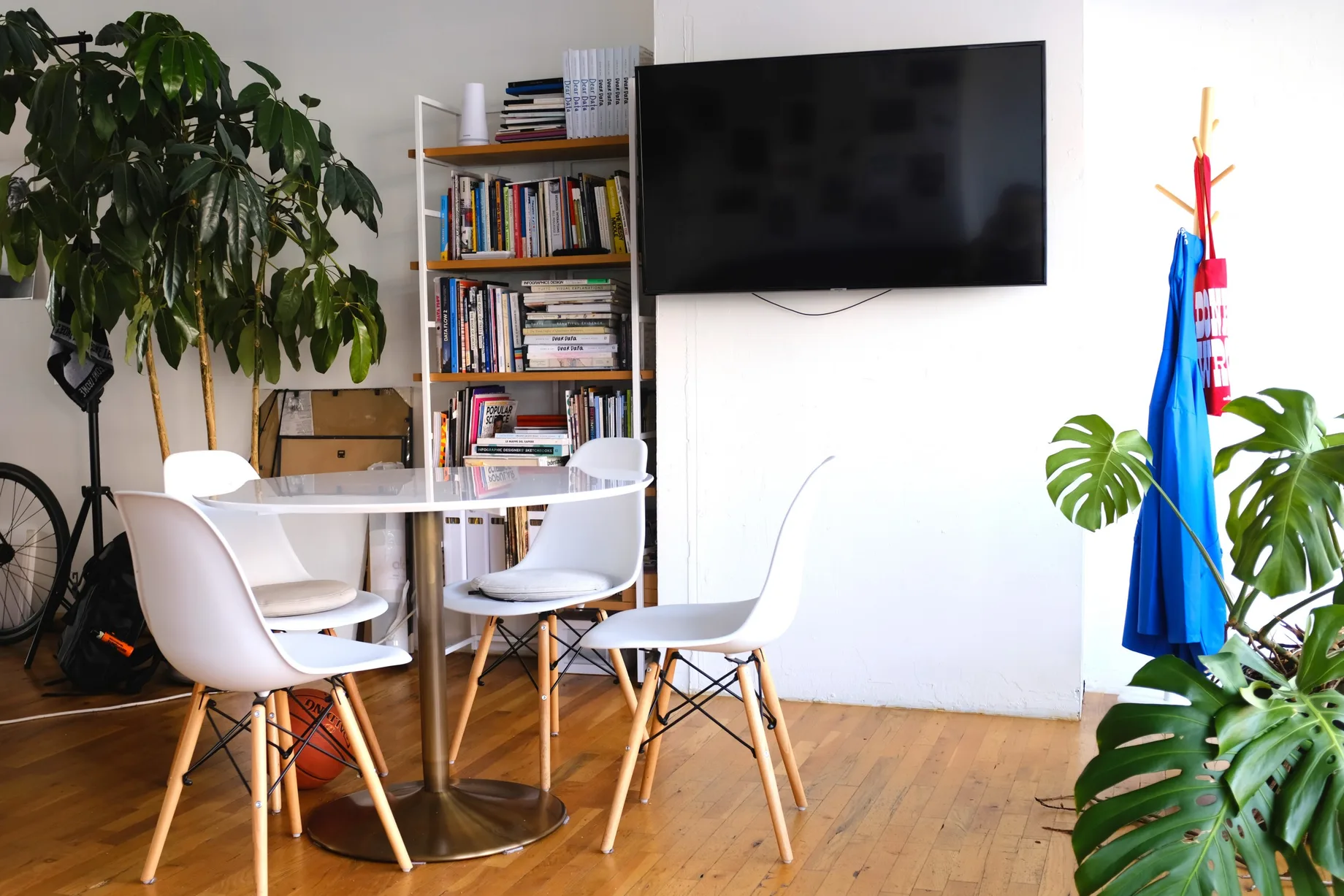 Where do you go to get inspired?
Everywhere! The imagery in my works is a mix of memories and new inputs: from the simple shapes I absorbed from video games and toys to the bold colours inspired by Italian Modern Art; from the humour inherited by my favourite childhood writers and cartoonists (Gianni Rodari, Sempé, Bruno Munari, Jacovitti to name a few) to the people I meet in my daily life. That's what I like the most about living in New York: the diverse people and places you encounter while taking a long walk are so stimulating and refreshing, that inevitably the city itself and its inhabitants become one of the main sources of inspiration.
What product have you recently seen that made you think this is great design?
Lately I've been very interested in AI-generated illustrations. Not necessarily because they're good design (actually, most of them are still pretty cheesy), but rather because they are often surprising and unsettling, and I like discovering new points of view – even if they come from a machine.
I don't think AI could ever replace human creativity, but its our duty as designers to stay informed about the latest trends and tools, and these artworks offer for sure an interesting opportunity to discuss what art is and where it will go in the future.
What pieces of work are you most proud of?
This series about kids' skin health for Uppa magazine was one of my favourite recent works. The challenge was to illustrate a medical topic in an evocative, abstract yet clear way, so I had to find a creative solution to talk about skin, nevi and spots without being too literal.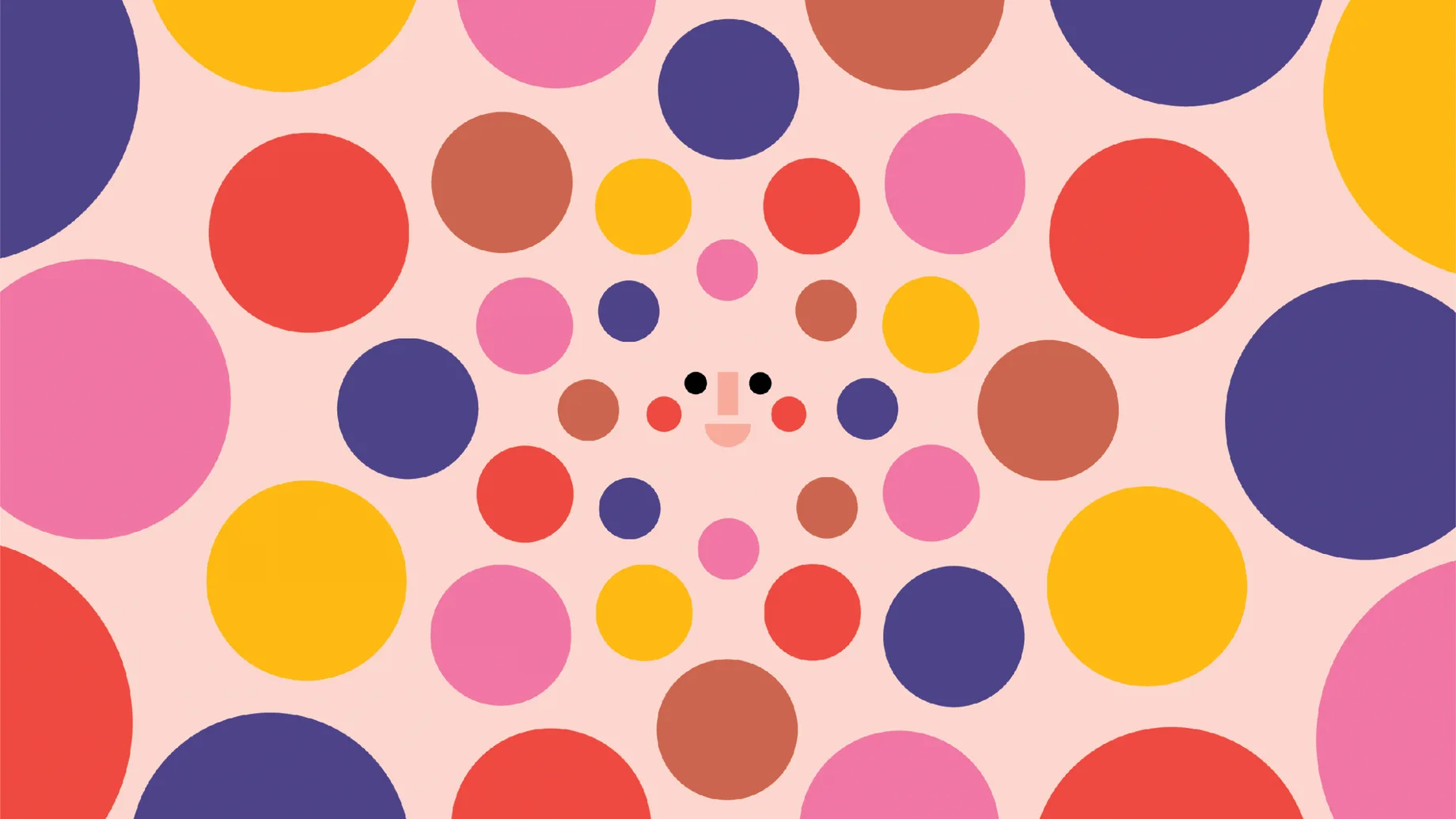 Among my personal projects, I think the one that represents me the most is Italian Plates, a series of license plates inspired by the American ones, but featuring Italian regions instead of US states, with a culinary twist. I like it because it's a combination of my Italian roots and my life abroad, and also a mix of graphic design and illustration.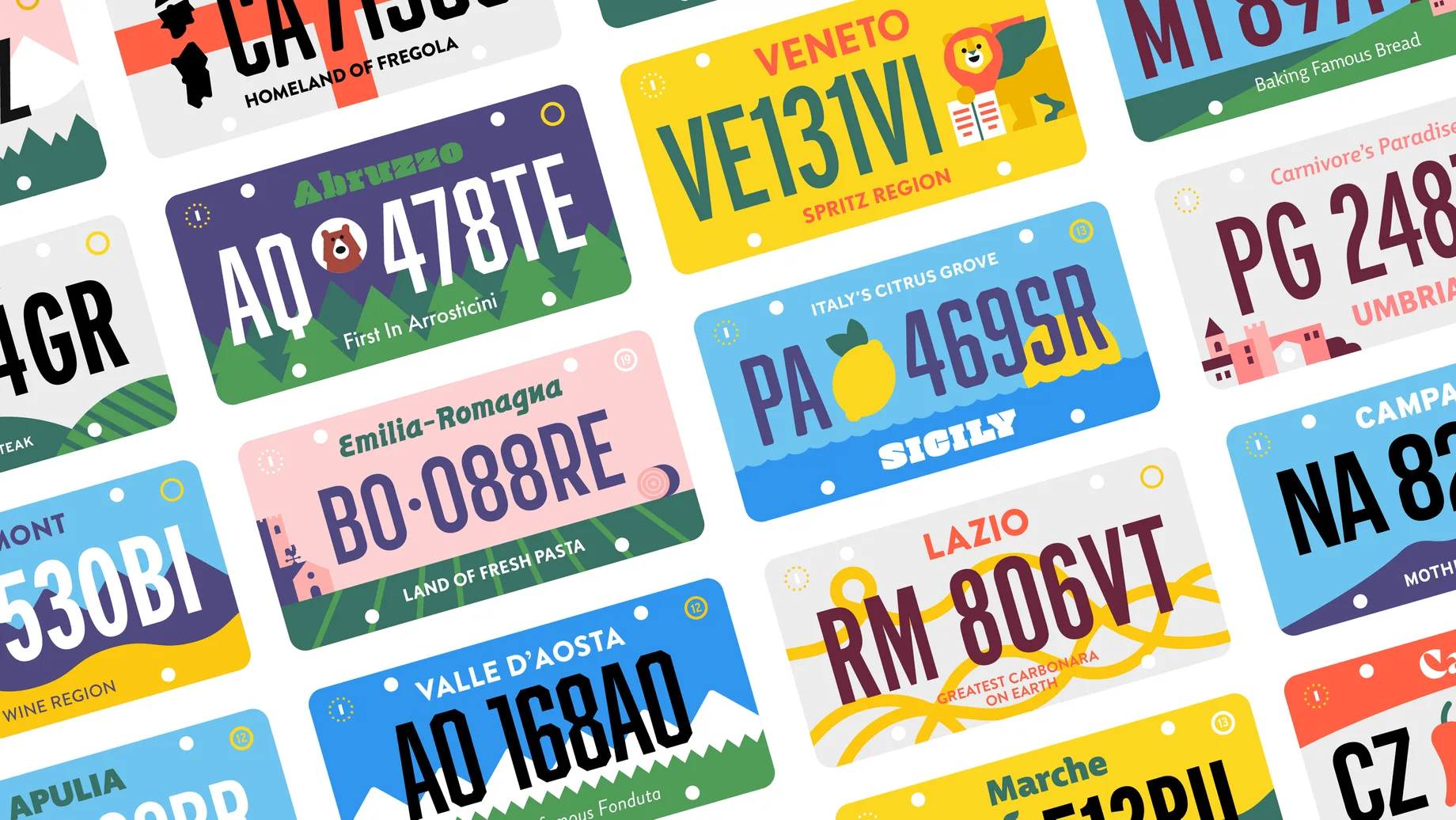 What design challenges do you face at your company?
Coping with imposter syndrome. Finding the right work-life balance. Dealing with the uncertainties coming with a freelancer's life. But I love what I do and hopefully, with experience, I'm learning how to overcome them.
What music do you listen to whilst designing?
Any advice for ambitious designers?
Don't compare yourself to others and transform your weaknesses into strengths. Also, be honest and do art that reflects your own life and voice: differences are what make our works interesting and unique.
Anything you want to promote or plug?
You can check out my website or follow me on Instagram – I have a few exciting projects coming out in the next few months, and occasional stories about my clumsy cat are the bonus track!

Also, if you happen to be in Italy in the next few weeks, don't miss Illustri, the Festival in Vicenza showcasing the best of Italian and International illustration. The program is very rich of events, exhibitions, talks and workshops, and I'm very honoured to be part of one of the shows, on view from July 9 to July 15.