What led you into design?
I never thought I would become a designer. I was actually an Economics major at Panthéon-Assas University in Paris, then shifted my focus to communication and ended up at the Institute for Communications and Advertising (iSCOM) in Paris. This is how I got initiated to design. Looking back, I'm grateful for this background as it has really helped in the day to day operations of running a business.
"Interactive Communication" was one of the required electives I had to take. I was very engaged and intrigued with Adobe's software and found myself most interested in the web. This is when I started designing websites in my free time.
I can't say I honed my design skills through school, but it definitely peaked my design curiosity, which led me to my first internship at Havas Group to explore Web Design and it all started from there.
What does a typical day look like?
A typical day starts early because we have 9 hours of difference with the team in Paris. Usually, around 8 am I am on the phone with the team in Paris to touch-base. After that, I head to the office, but with a detour for a coffee and moment to get my thoughts together.
In the office, we meet as a team to discuss what everyone is working on. My objective is to guide them in serving the interests of our clients, meeting timelines without compromising our standards in design and creative development. Once I've had time to catch up with emails and take care of a few calls, I dedicate my afternoon to larger business initiatives. This could be anything from refining our processes to reviewing design as a Creative Director to help my team progress in the right direction.
As I've transitioned from Designer to Executive Creative Director over the years, I make a conscious effort to be supportive, enabling and empowering instead of micromanaging. I want to create a culture where our team feels confident in being proactive and making a difference.
After that, I try to find time for myself, to think of Oui Will as a whole, and evaluate if there is anything that doesn't make sense and should be reworked from an organizational standpoint. I feel fortunate to have a lot of freedom on a daily basis to shape my days the way I want because I have a solid team of inspired professionals that I believe in and don't need to be micromanaged. I like to think of them as a commando team, or navy seals, no matter where or what you drop at them, they will get the job done and well. They are the secret sauce of Oui Will, not me.
What's your setup?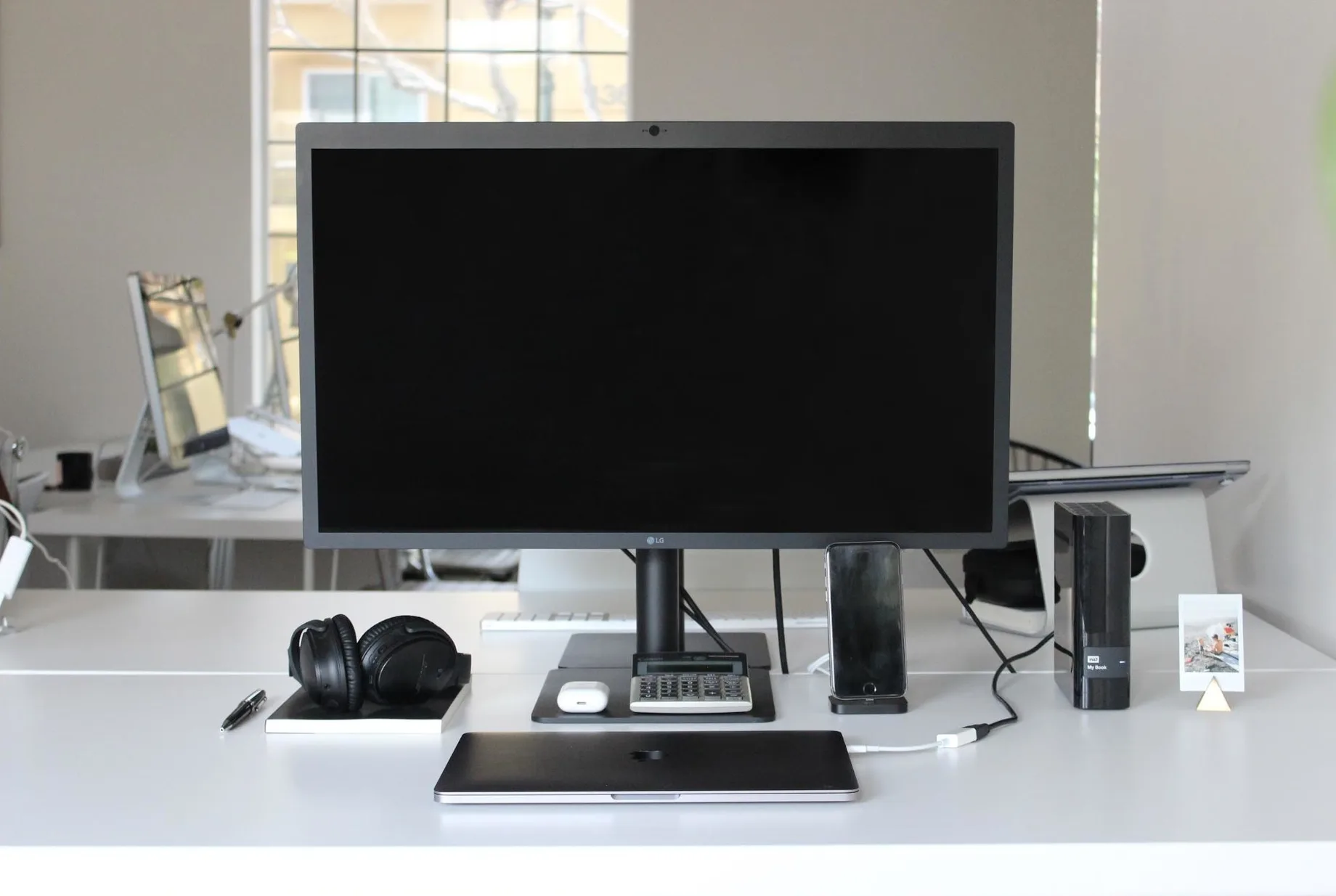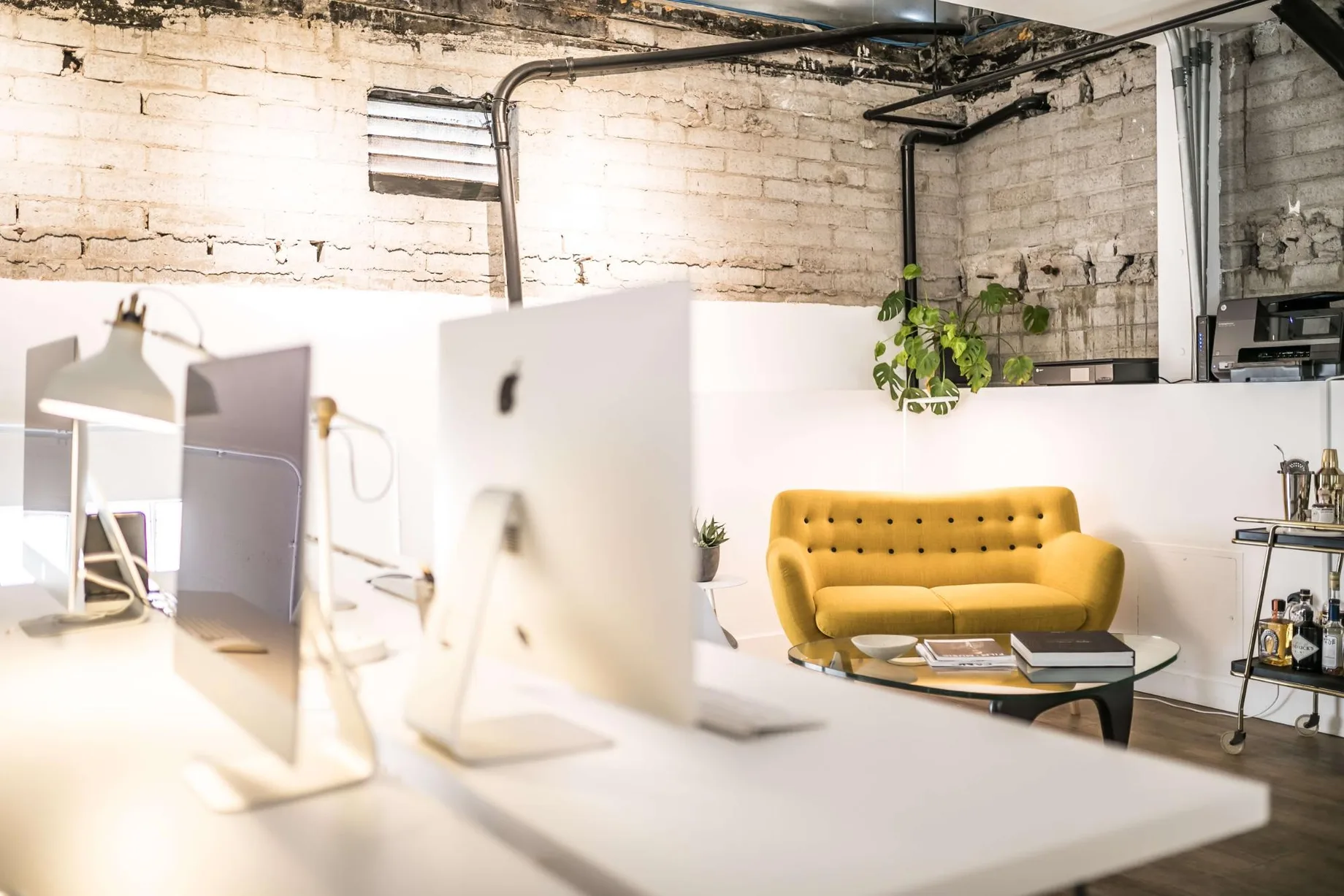 Where do you go to get inspired?
I can get inspired by absolutely everything – people's stories, how people choose to dress, conversations I have, travel and new experiences in general. On that note, there is one go-to place that leads to breakthroughs every single time – Greece.
What product have you recently seen that made you think this is great design?
I really like the Rivian vehicle. I am not saying that just because they are our client, but because they are not compromising on performance (from 0 to 60 in 3 seconds) nor on design. Despite the fact that it's a huge SUV pickup truck, it's beautiful. They made something premium out of something that doesn't look sexy at first. It also has a lot of convenient features, and I believe it will outperform Tesla very soon. Keep an eye on them!
What pieces of work are you most proud of?
I feel proud of every project we are working on. However, I would say that I am particularly excited about working on Kanarys, a revolutionary platform that is focused on reinforcing diversity, equity, and inclusion in the workplace. I believe that Kanarys is going to create a lot of shadow for LinkedIn, Glassdoor and others. Keep an eye on them! I truly believe in this project and its founders: Mandy Price, Star Carter & Bennie King.
Another assignment I feel proud of is Clarity (Clarity.io). The founders, 2 students from Berkeley University, trusted us 100%. They invested quite a bit of money with us at that time to tell their story the right way. "Air quality monitoring" wasn't an easy topic. Despite the work being challenging, we were able to do something great for them (they got bought out shortly after our project was released). It was also a turning point for Oui Will to focus on tech, and more specifically — tech for good. We are grateful for Clarity. Paolo, David, if you read this, thank you! :)
What design challenges do you face at your company?
Our design challenges come from our priority to tell the right story. Are we capturing our client's brand values? Did we achieve the perfect balance between being informative and being understandable? Did we leave anything out? Getting the story right is why we exist – so we embrace these kinds of design challenges.
What music do you listen to whilst designing?
I am extremely eclectic but I can share my latest discovery: Midnight In Peckham by Chaos In The CBD.
Any advice for ambitious designers?
There is no silver bullet. The only thing that can bring you from where you are right now to where you want to be is hard work and clear goals. The only question that you need to ask yourself is: Am I willing to put the hard work to make it happen? Because as they say "hard work beats talent when talent doesn't work hard". Your success is defined by who you are and by your mentality. While your happiness is the joy you feel moving towards your potential. So keep those 2 in check and I promise you it will work one day or another.
Anything you want to promote or plug?
Disrupt.ouiwill.com is a digital experience we launched to showcase how we grow brands by building tech.