What led you into design?
I was a super curious kid. I never went anywhere without a book and always asked my teachers for extra workbooks to complete over summer vacation (nerd alert). I was also painfully shy and loved to draw. My mom is a very creative person and she always let me know that it was okay to express myself through art.
I'd like to think the combination of those two passions was what led me to product design, but if I'm being completely honest it was a total accident. I went to college for graphic design without really knowing what it meant..and then very quickly failed out. I went back to design school a few years later and got an internship at a digital agency. I was so excited to be a "professional" but I had no idea what I was doing or what product design even was.
I got a hang of it over time. Kind of. I was actually very terrible. But I stuck with it and eventually got to work on awesome things like Organizing for Action, DIY, and now Pinterest.
What does a typical day look like?
I start my day by sorting through email on my commute to work. I'm obsessive about maintaining inbox zero, so the only things I keep serve as my to-do list for the day.
When I get into the office, I either book it to my first meeting if I'm running behind (thanks, Muni) or make coffee and go over my calendar. I make a list of everything I have to accomplish for the day and prioritize from there. I typically have a lot of meetings, so I have to be really cognizant of the time I do have to design and block off heads down time.
When I'm not in meetings or designing, I'm either updating a million paper docs, trying to find a way to goof off with my other designer buds, or hunting down office dogs.
Some days after work a few of us will meet up for wine in the office cafe area and I'll either clean up my inbox or just hang out. After that, I'll head home to hang out with my cats and watch TV or meet up with friends.
What's your setup?
Fun fact, that's my cat on the panel wall!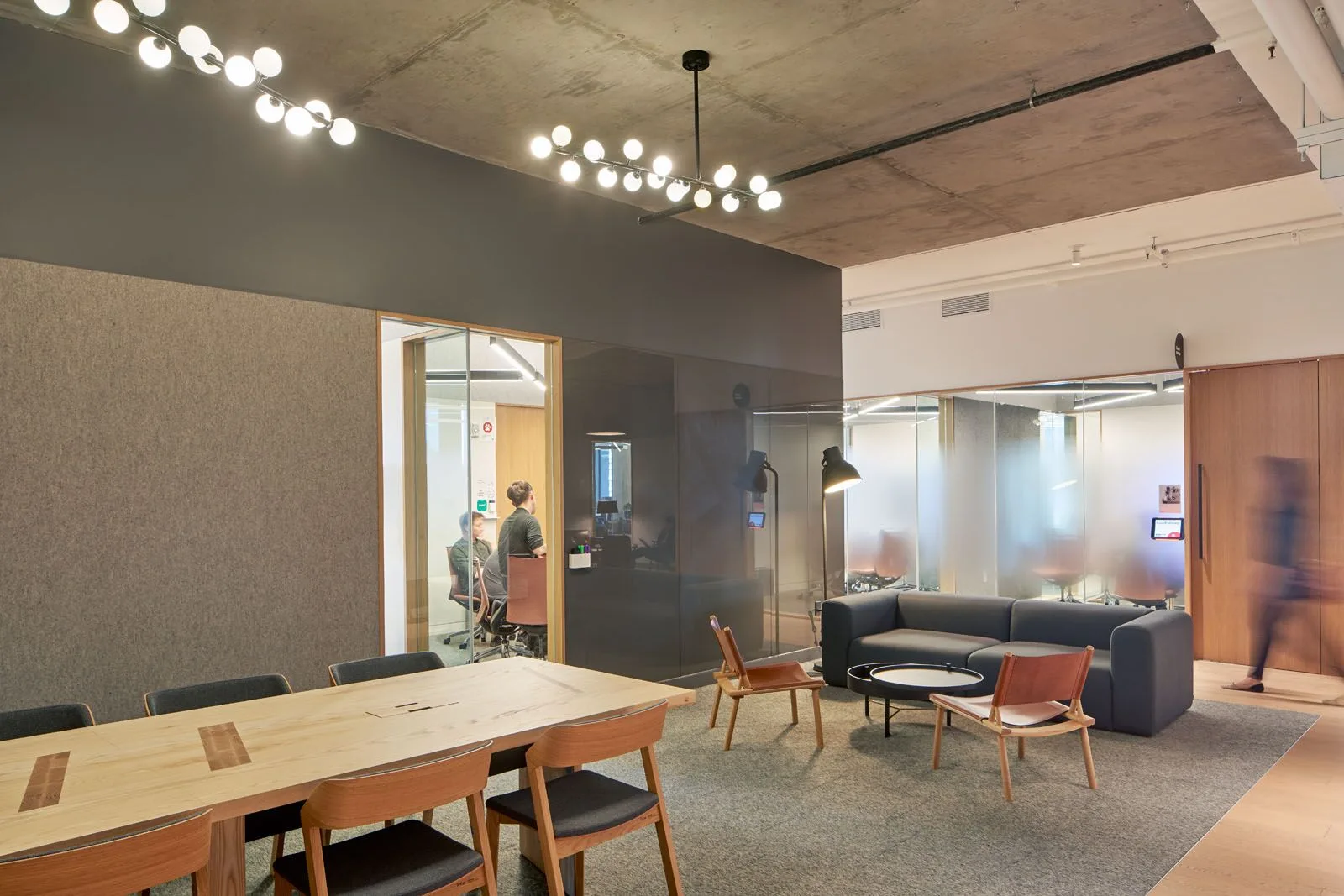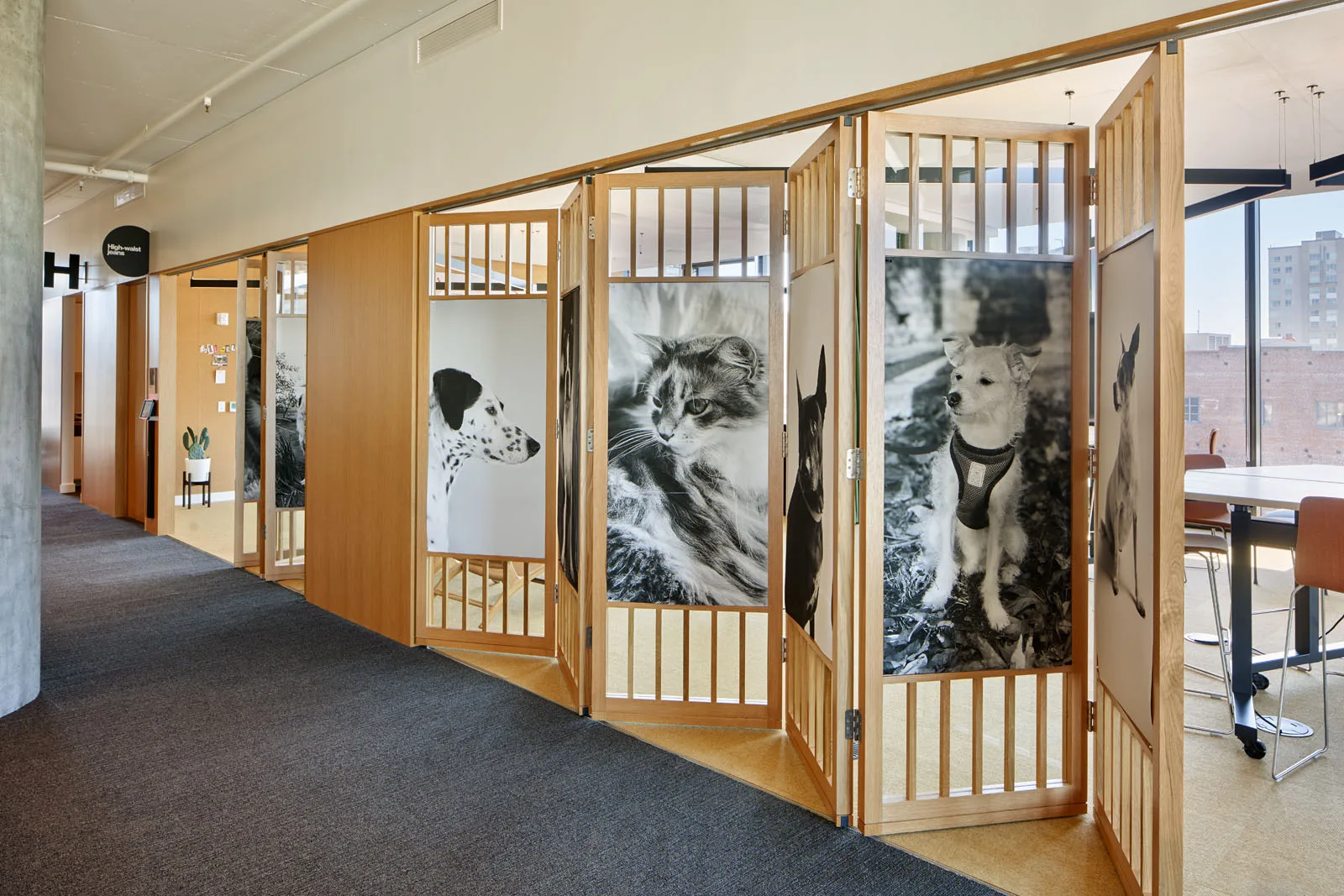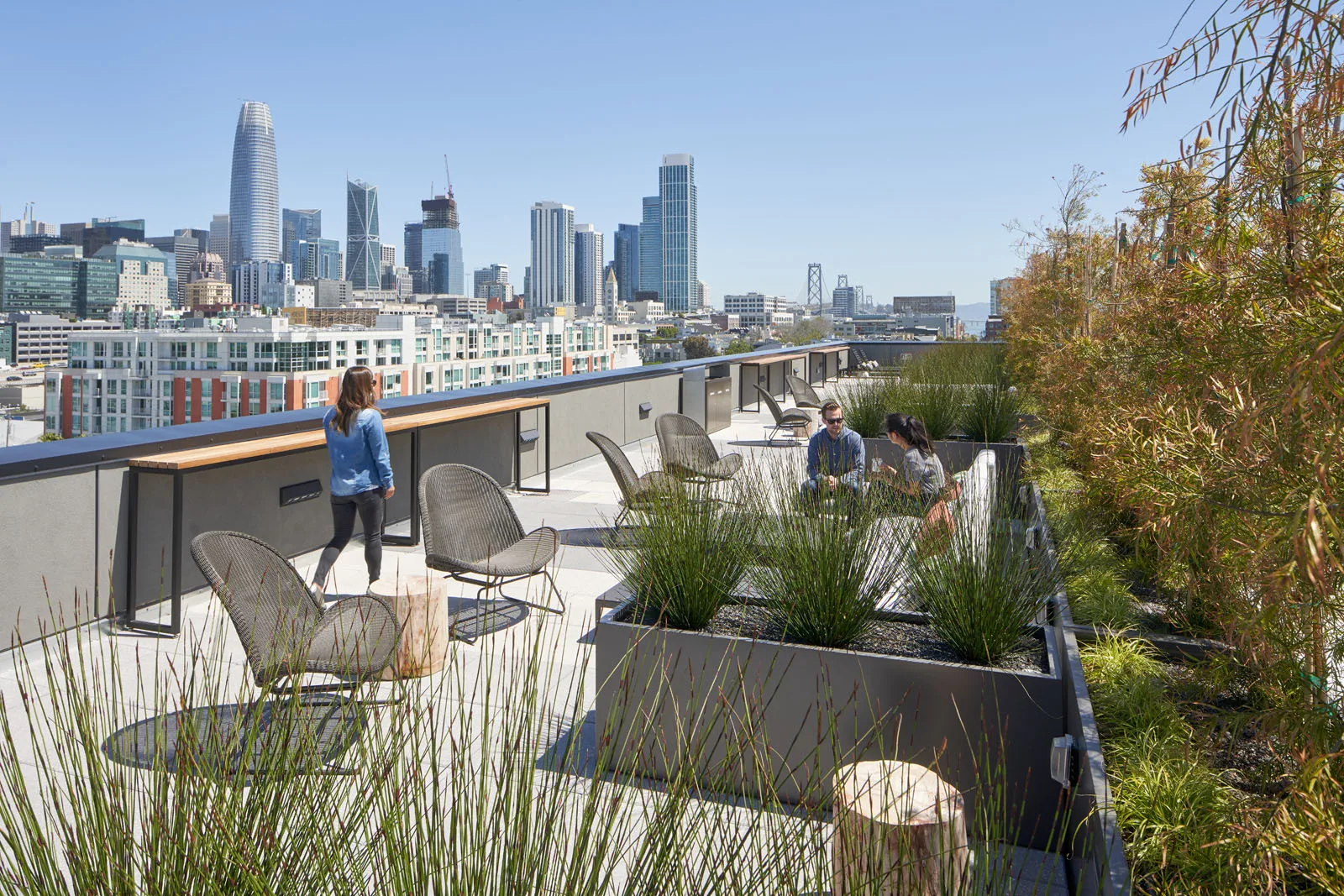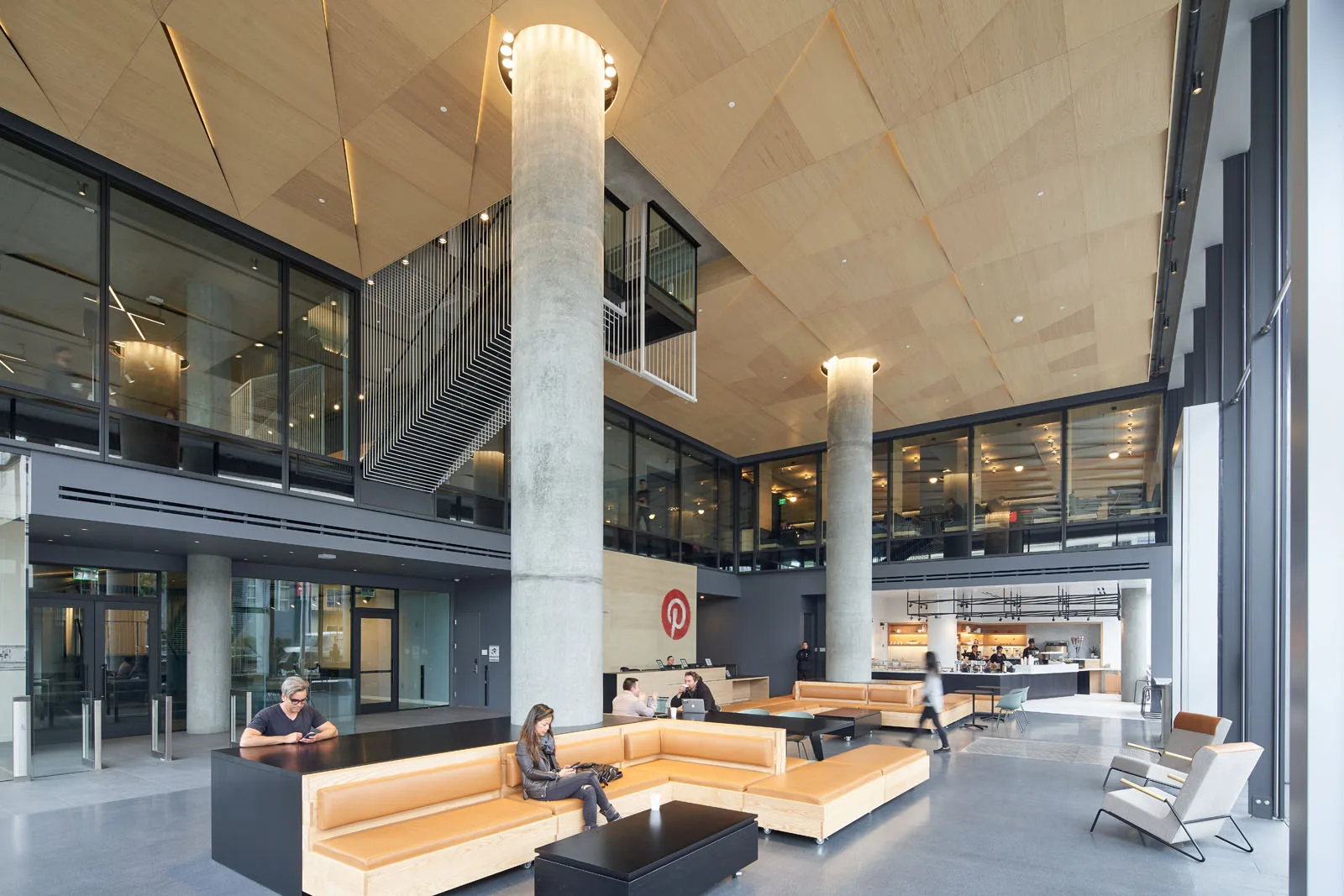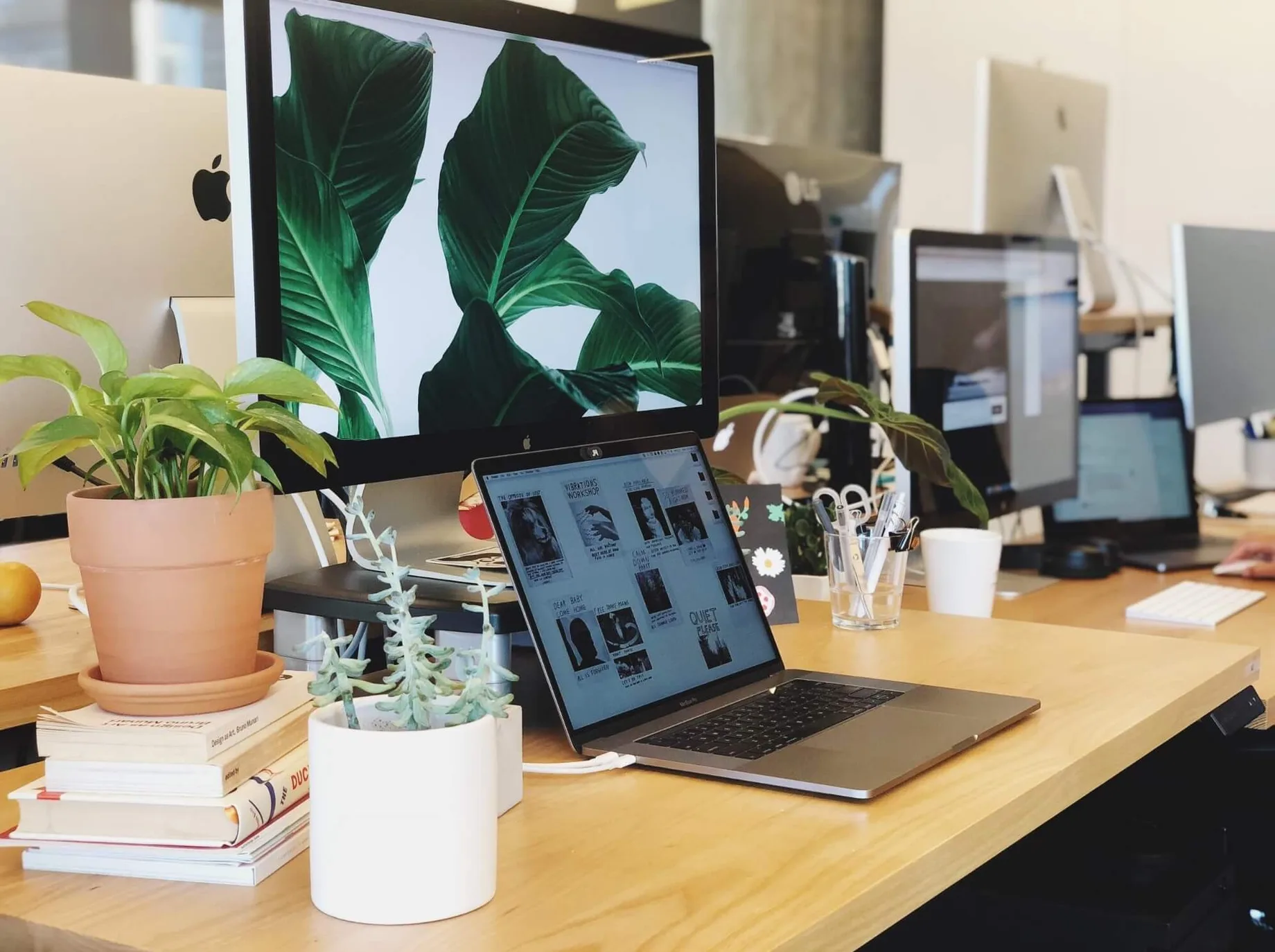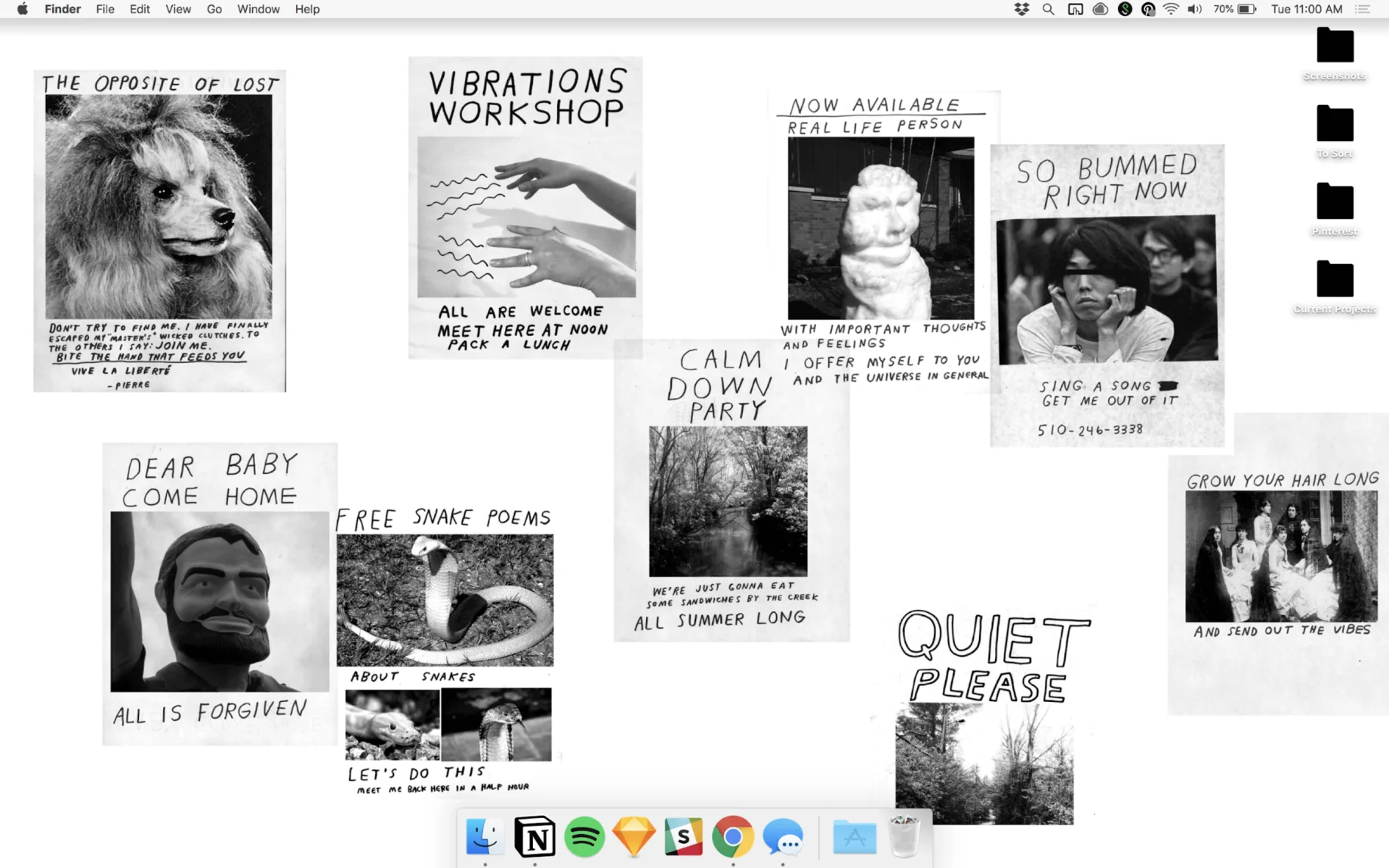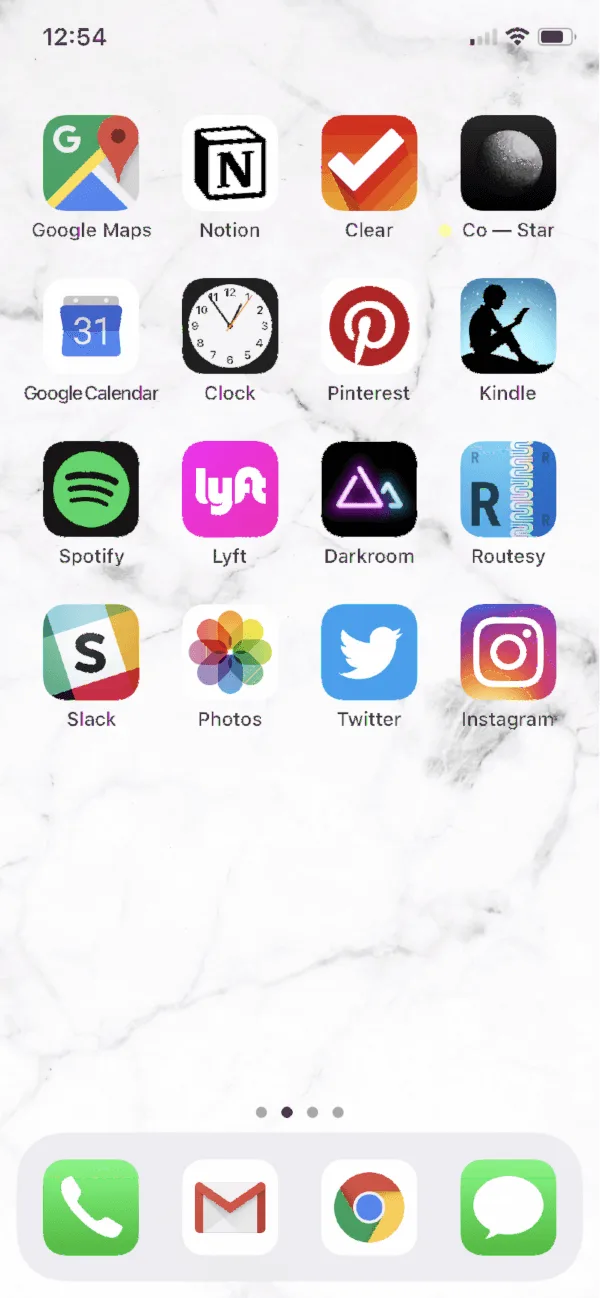 Where do you go to get inspired?
This is a boilerplate answer, but I love to read. I recently read and loved Borne by Jeff VanderMeer, The Hike by Drew Magary, I'll Be Gone in the Dark by Michelle McNamara, and Her Body and Other Parties by Carmen Maria Machado. My favorite book store is Green Apple in the Inner Sunset. They have an amazing selection of art books and independent magazines.
Other than that, I enjoy keeping up with the accomplishments of strong creative women, looking at these amazing knitted costumes, and watching a lot of animal videos.
This video by Tyler, the Creator, and A$AP Rocky is what I want my design aesthetic to be:
...and Pinterest, obviously. I've been using it since the very beginning so my homefeed is pretty perfectly tailored to my sometimes weird interests.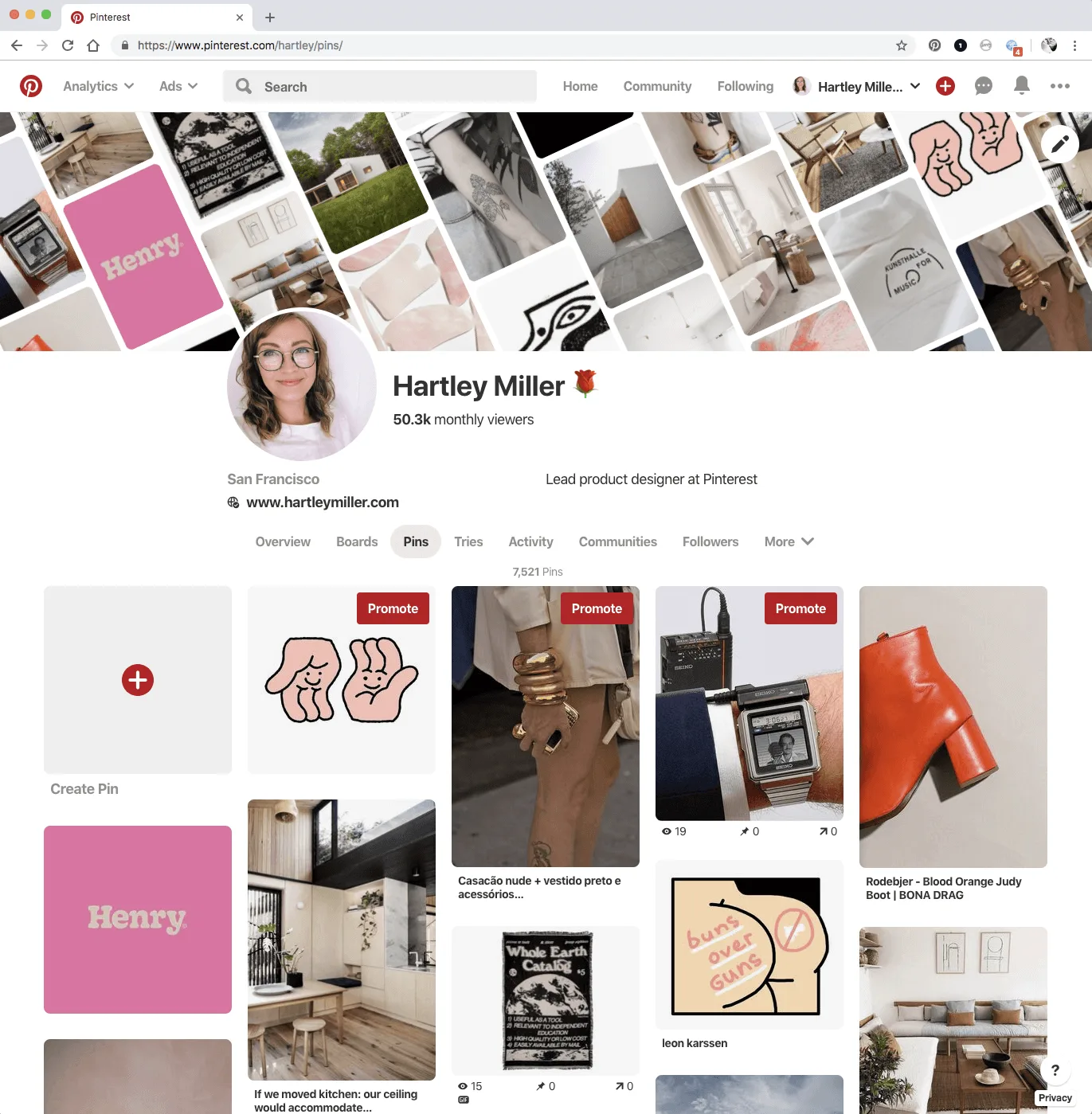 What product have you recently seen that made you think this is great design?
Wilson! I never ever say this about apps, but it is amazing. It's essentially a "magazine" of themed podcast episodes and they're all perfectly curated. Some of my favorites are "Cults Are Just Facebook Groups," "Epic Fail Compilation," and "I Get Lonely Too." The design is simple but the editorial approach is so nice.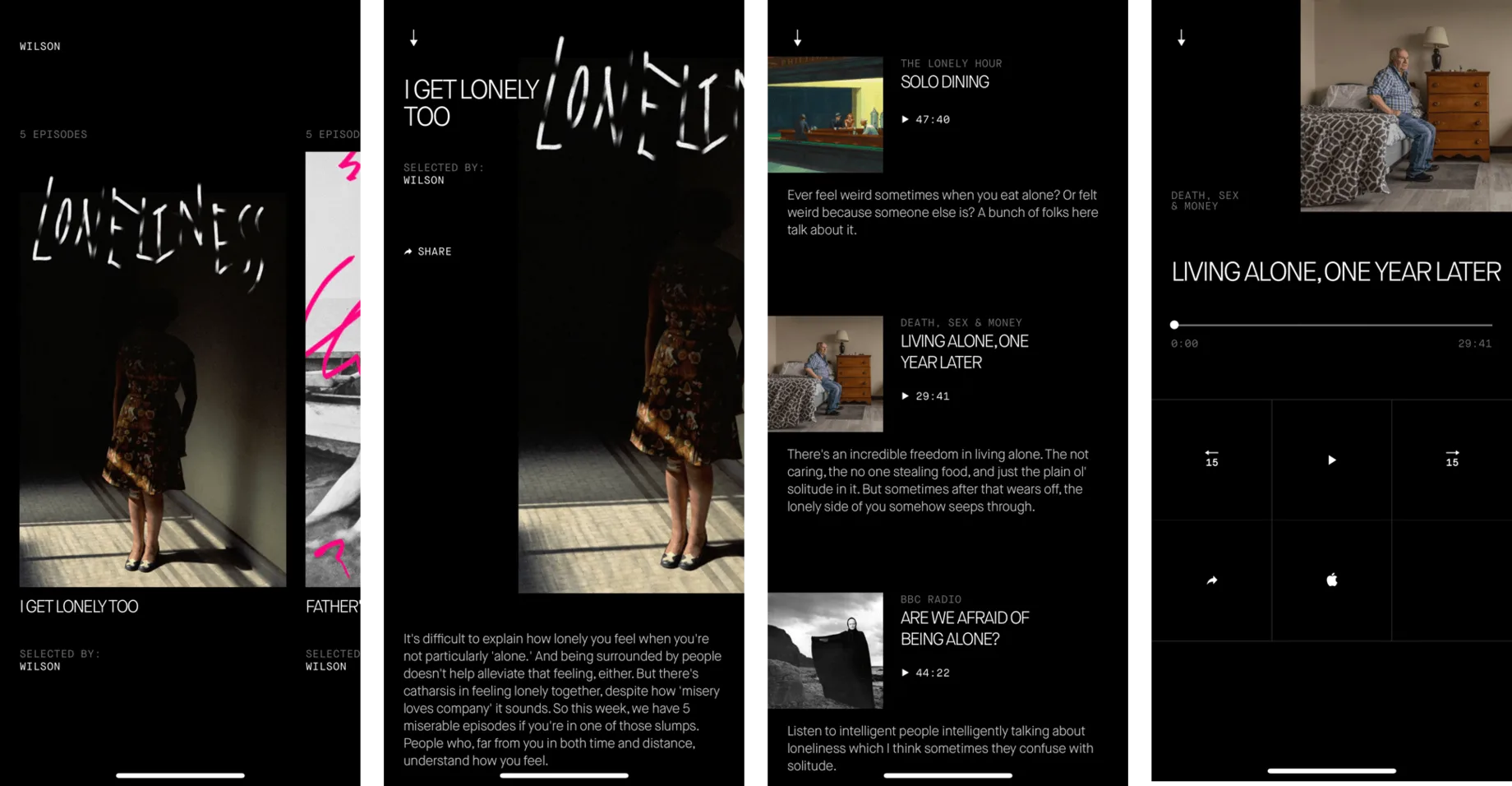 What pieces of work are you most proud of?
When I was at DIY, I got to help awesome kids learn new skills and build their sense of community. It was an enormous honor and I'm proud of everything we made together.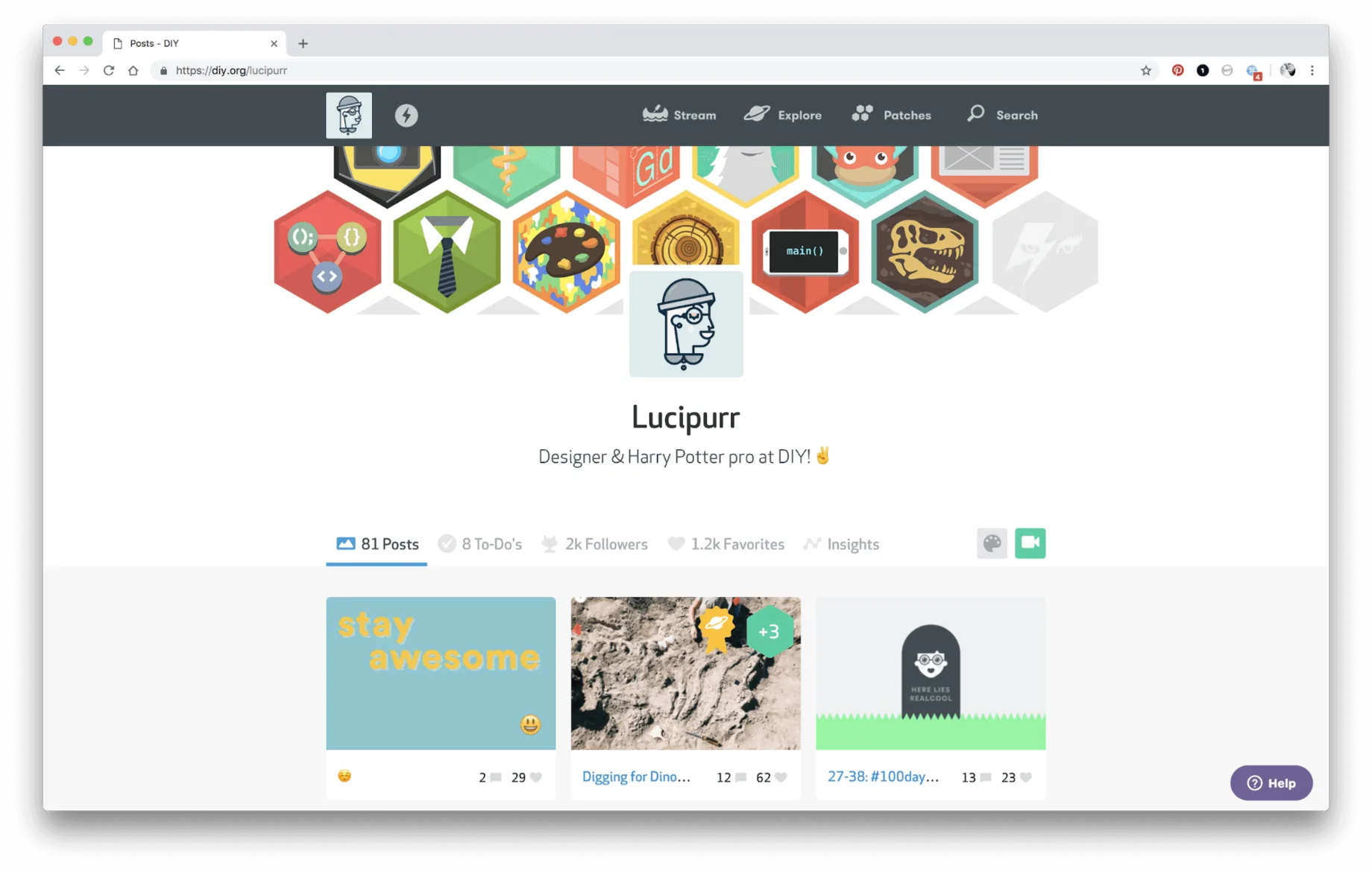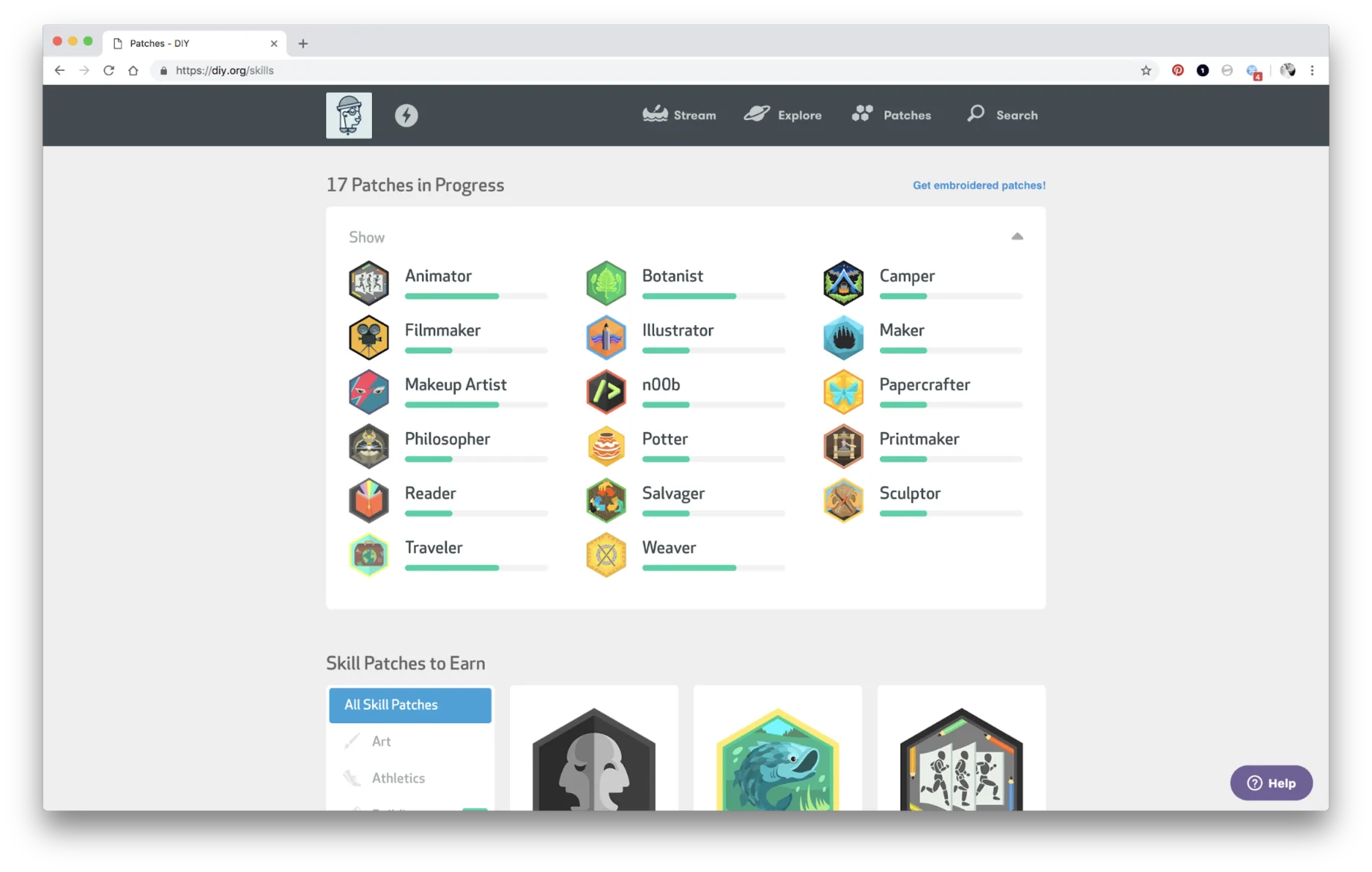 At Pinterest, we recently shipped brand new campaign creation tools. I'm especially proud of the Pin selection experience. Before the redesign, advertisers could only promote one Pin at a time and couldn't create new Pins inline. Not only can they do those things now, but retrieval is also so much easier and their content is at the front and center.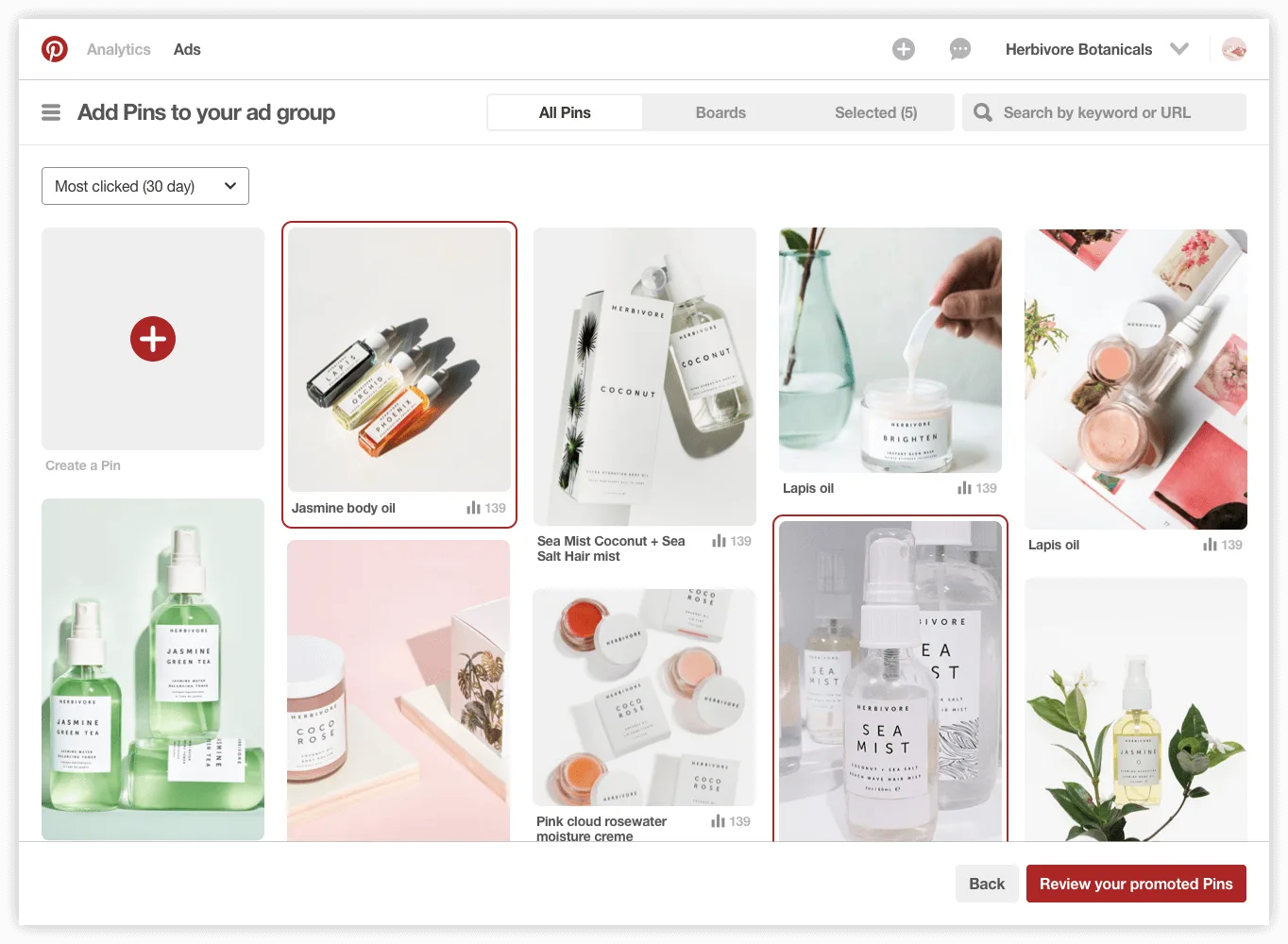 Aside from design, I'm really proud of the time I went to the middle of nowhere in Wyoming and Montana to dig up a dinosaur with a team of paleontologists. It was sooo out of my comfort zone but it's something I'll never ever forget.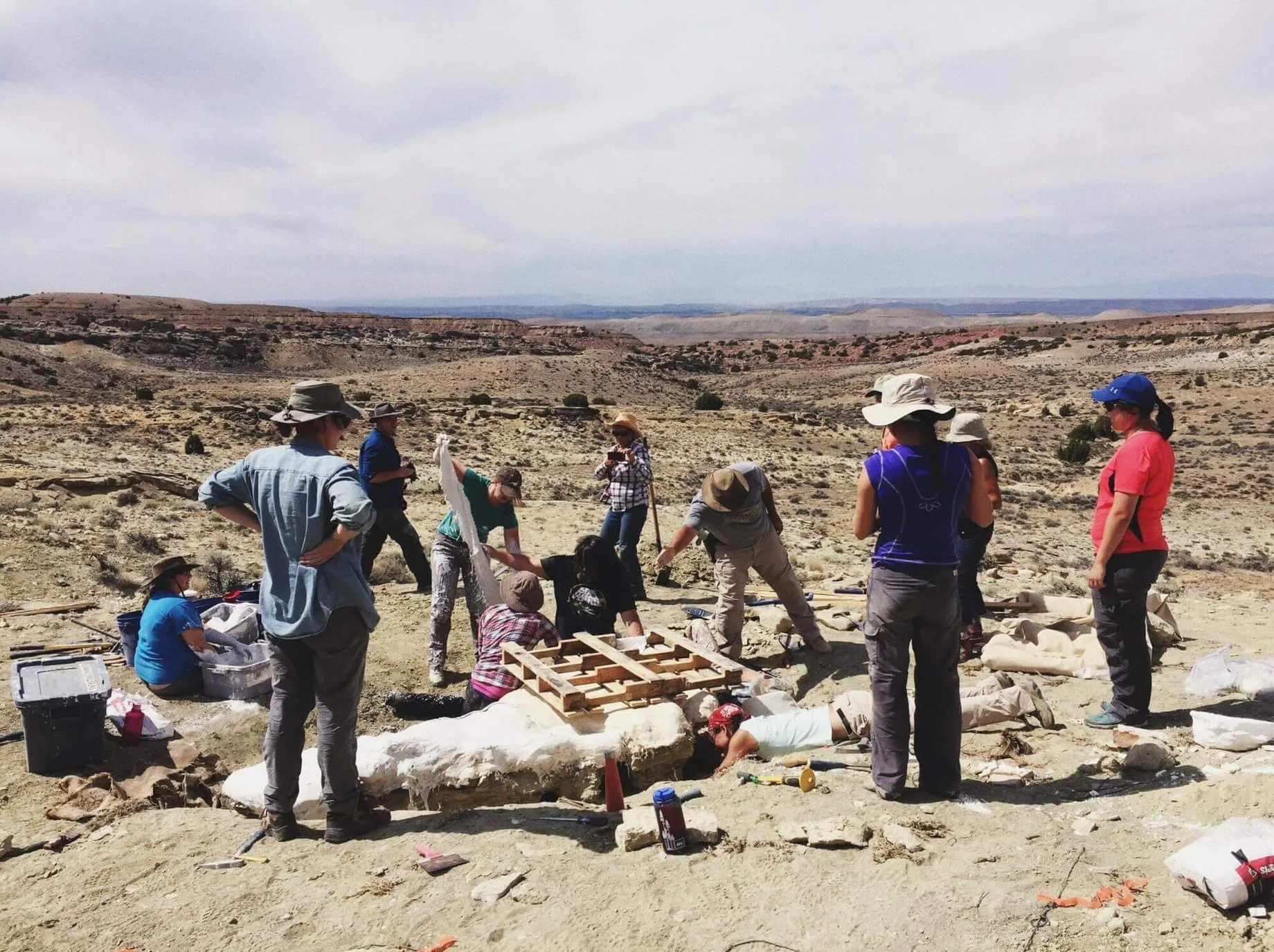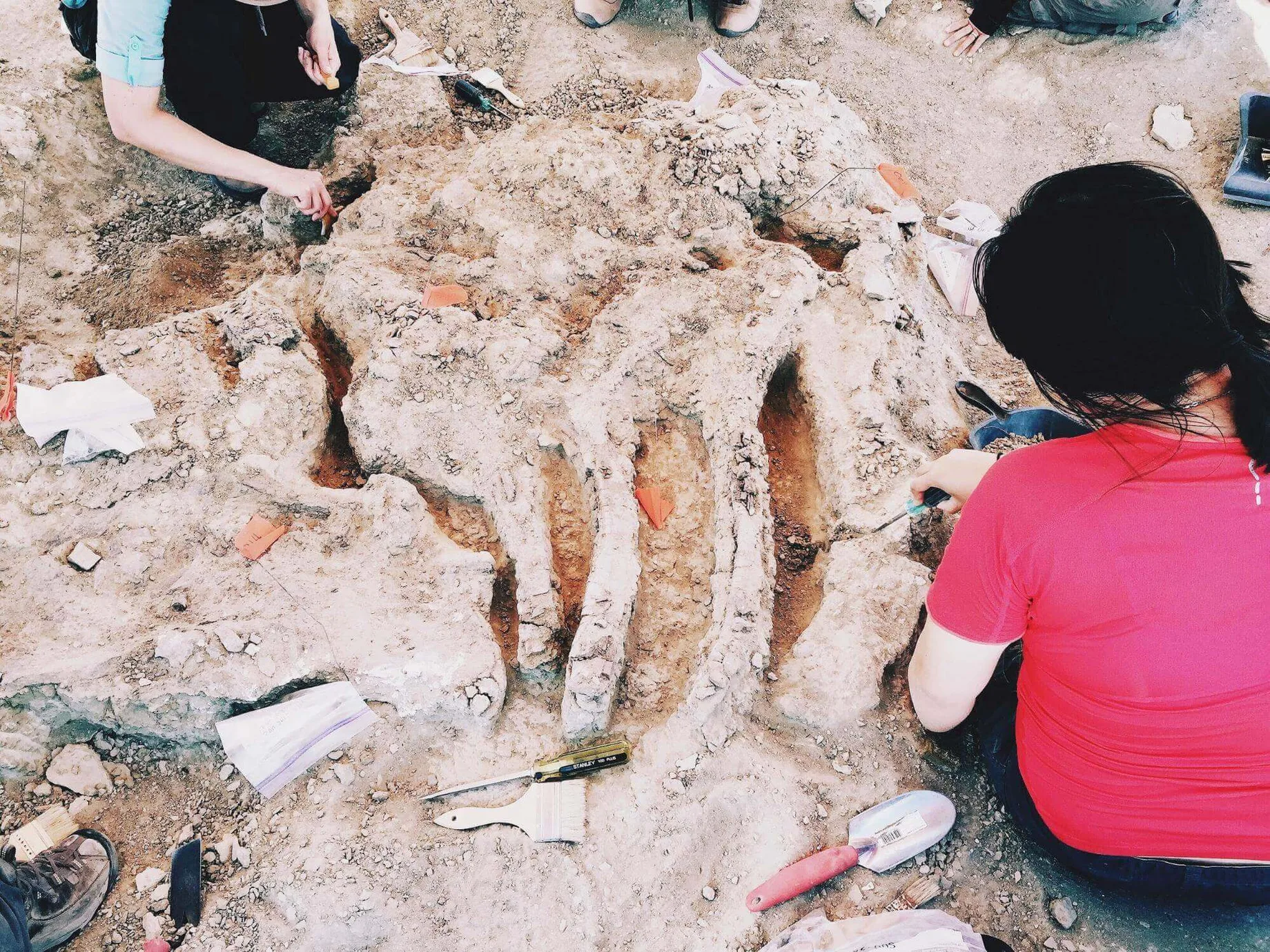 What design challenges do you face at your company?
I work on Partners, the advertising side of Pinterest. I'm currently a design lead on the advertiser experience team and I focus primarily on campaign creation tools. We're solving incredibly complex problems and have to be thoughtful and conscious of what we put in front of our partners to build their trust. However, the biggest challenge is that Pinterest is a pretty unique platform that helps people discover and do what they love. Though we do need powerful advertising tools, we also need to constantly remind ourselves to play to our unique strengths and set ourselves apart.
What music do you listen to whilst designing?
Any advice for ambitious designers?
Failure is a good thing. Be nice to yourself. Be open about your needs and take time off if you need to (and have the ability to). Learn how to say no. Find people to work with that will support you. Be transparent and learn how to give and receive candid feedback. Push back, but be respectful. Try to work on things that do some good.
Anything you want to promote or plug?
You can follow me on Twitter and Pinterest. I was on Design Details once.
And Pinterest is hiring! We do a lot of fun things together, like making pizza and pet goats.