What led you into design?
I've been creative since I was little—drawing, writing stories, playing the piano, singing to myself, singing to other people who didn't want to hear my singing, those sorts of things. As a kid, I would take over my family's dining room table and make a mess trying to answer questions, like "What's inside of the cuckoo clock in the family room?", and "How do these inner mechanisms work in tandem so beautifully?", and "How do I put this cuckoo clock back together again before Mom gets home?"
This sort of stuff would drive my parents crazy, obviously, so in middle school when my best friend gave me a bootlegged CD of Adobe Photoshop ("You didn't get it from me," she said). I latched on to it pretty hard for the sake of maintaining a semblance of family concord and never stopped. Most of my friends from that time of my life now code exclusively but for some reason, I was never able to let go of design, and it always seemed to creep back into my life any time I tried to pursue anything that was more practical and less art-y. In 7th grade, I learned the word typography and remember thinking, "I should learn more about that." I went through many years of false starts in trying to be or become something else—a French translator, going to business school, working as a front end developer—before eventually landing right back where I started: typography is cool and I like drawing, and that's a pretty good summary of my job.
What does a typical day look like?
Ever since I went freelance my days went from semi-structured to hectic, and then when I formed the studio my days went from hectic to having no rhyme or reason whatsoever. Some days I'm exclusively in client meetings. Some days I'm running all over the city networking to drum up new work. Some days I'm managing subcontractors. Some days I'm head down designing. Some days I'm mentoring the people on my team. Some days I just do administrative errands. Most days I'm doing combinations of all of these things. My days feel very chaotic which I've come to embrace. I have a lot of freedom and no longer feel chained to my computer which is really lovely (even if sitting at my computer is generally what I do end up doing.)
What's your setup?
My writing desk is really special to me because it's a family heirloom—my great grandfather would collect antiques at auction with the idea that eventually he would sell them and make a profit, but because my family are all hoarders that never happened and now I have it. It's very shallow which makes it a little cramped for working on the computer which I've always taken as a great reminder to get off my screen and onto paper. I've always found I can move along digital work a lot faster. It's filled with tiny drawers and compartments that I keep small scraps of paper I've found and liked, or paint, or cool tape, and fiddling with the small trinkets can help me get unstuck from problems sometimes.
The scrap of paper is a fortune I got years ago and have been pulling along with me every since (evident from how beaten up it is). I've always thought it was a great fortune because it felt so attainable and realistic—there is hard work ahead and a lot of changes, but in the end, you settle down happily.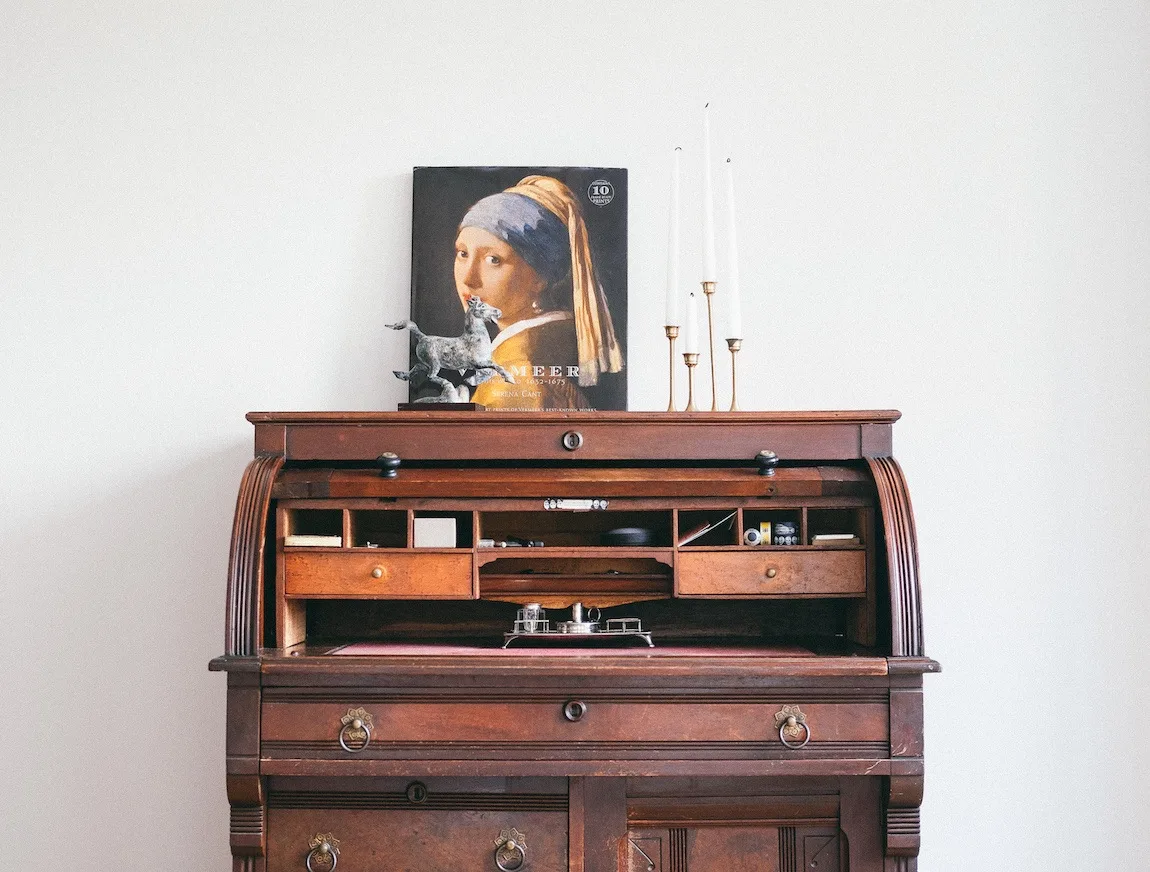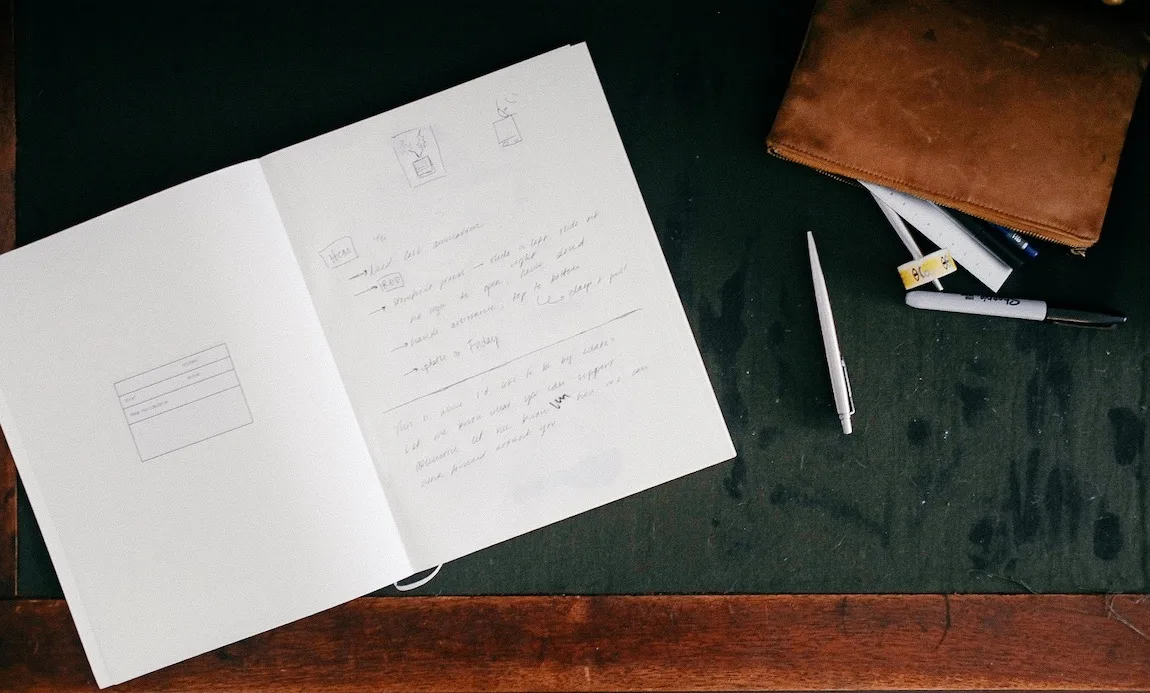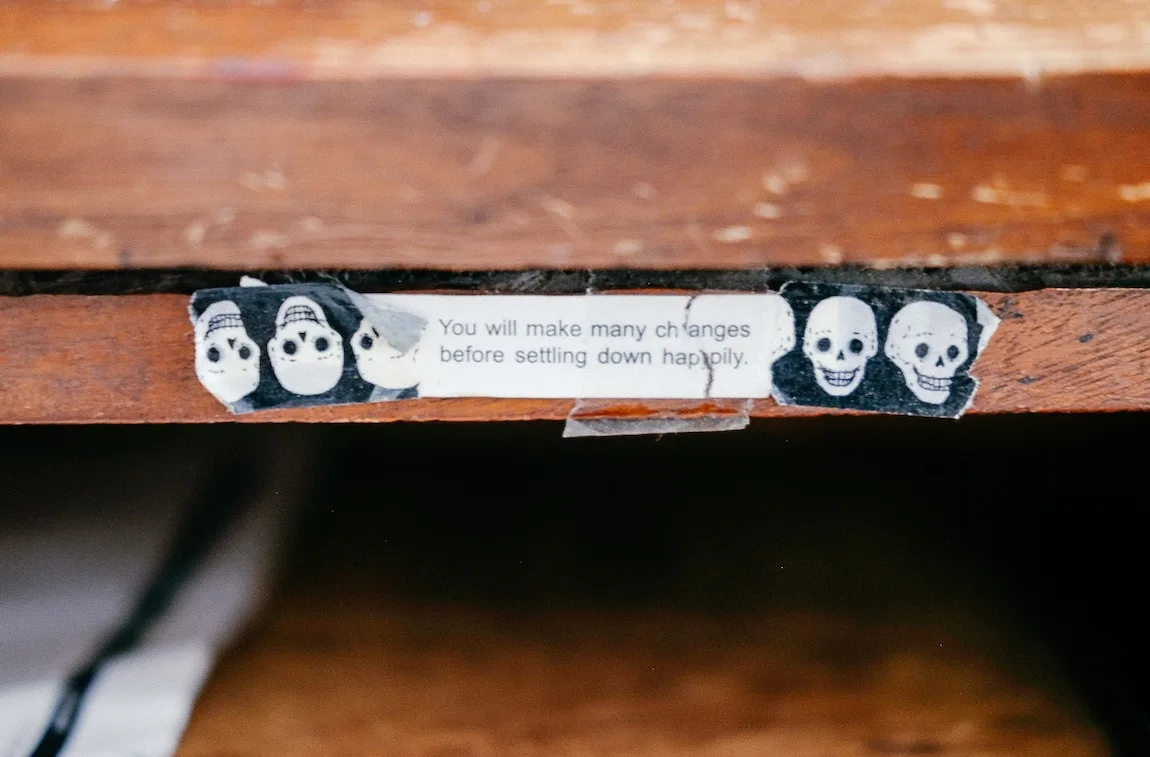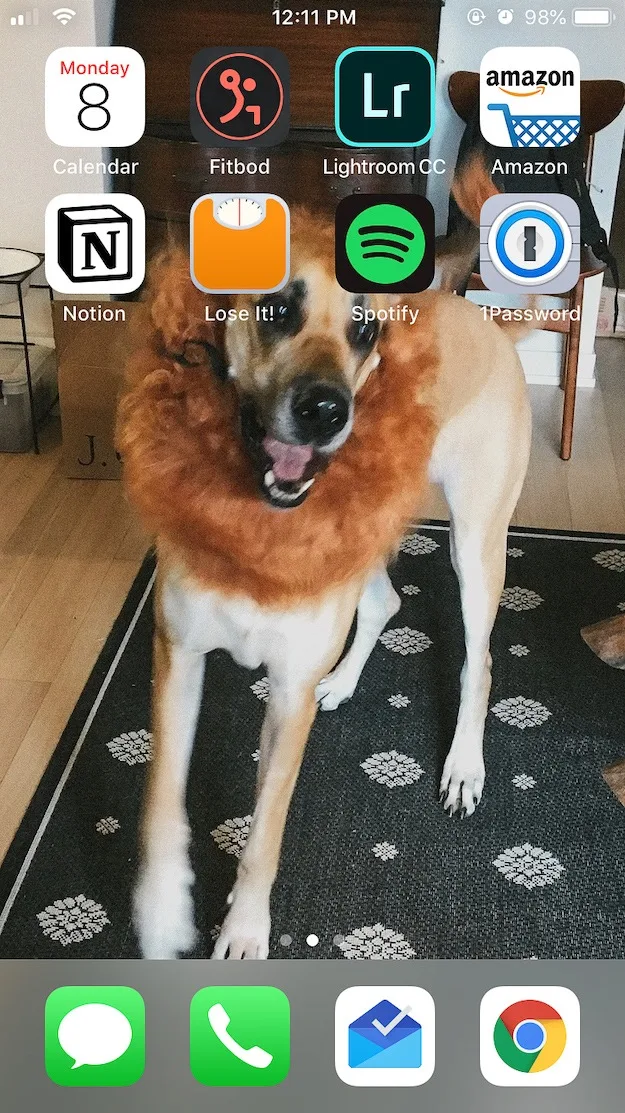 Where do you go to get inspired?
I moved to New York to get inspired. I grew up in Virginia, and while I mean no shade to my home state—many of my favorite people live there—I knew I was long overdue to go elsewhere. New York felt like the obvious choice: every time I would visit I felt immensely powerful walking around, headphones in, mingled in with all the other people. Design in New York—good, bad, ugly, mediocre, necessary, unnecessary—all just oozes out of the place and I love that. It is "inspiration by inundation" as a strategy.
Otherwise, I'm on a lot of the same sites other designers are—Dribbble. Pinterest. I really love Pinterest in particular, actually—I often use it as a tool for communicating with clients to hone in on aesthetic as communicating with words when talking about design can be so challenging.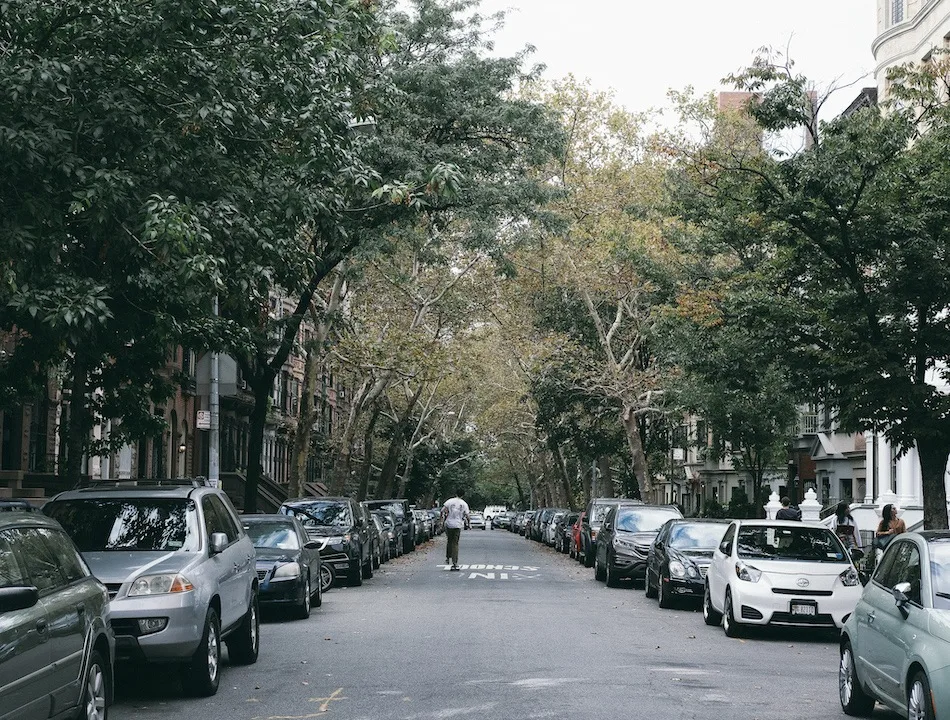 What product have you recently seen that made you think this is great design?
I really love Notion and have been singing its praises ever since I found it. It replaced three different apps/organizational tools I had been using and I've been happily paying for it for a few months now.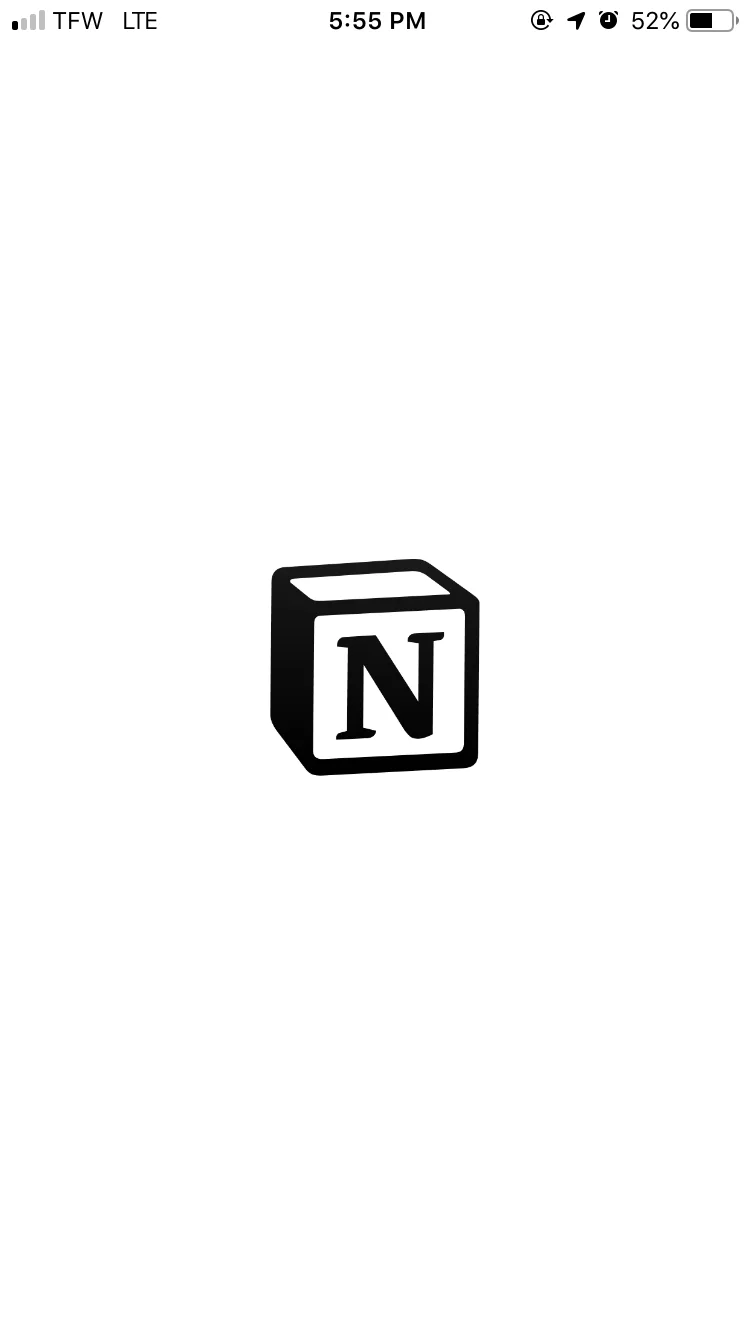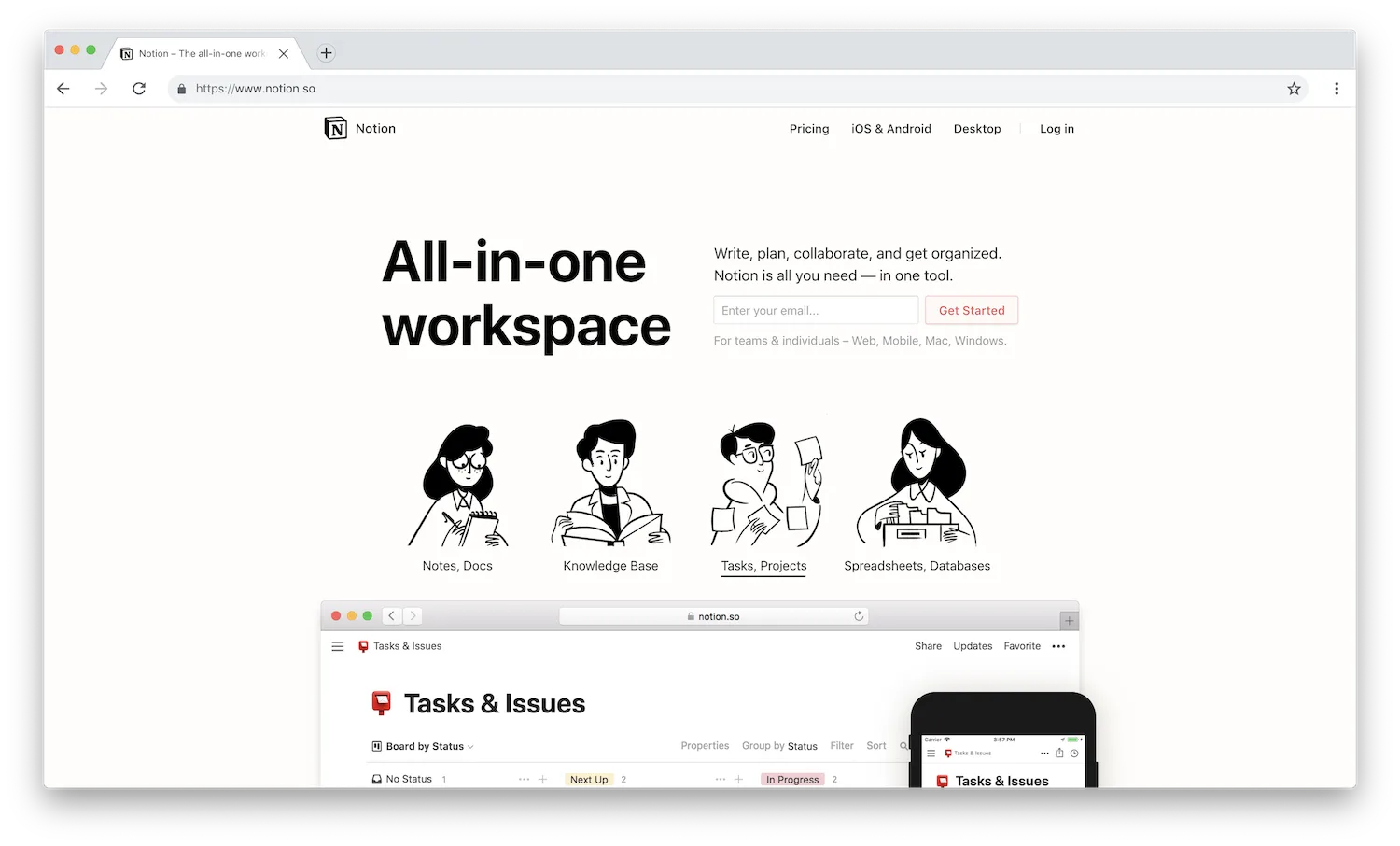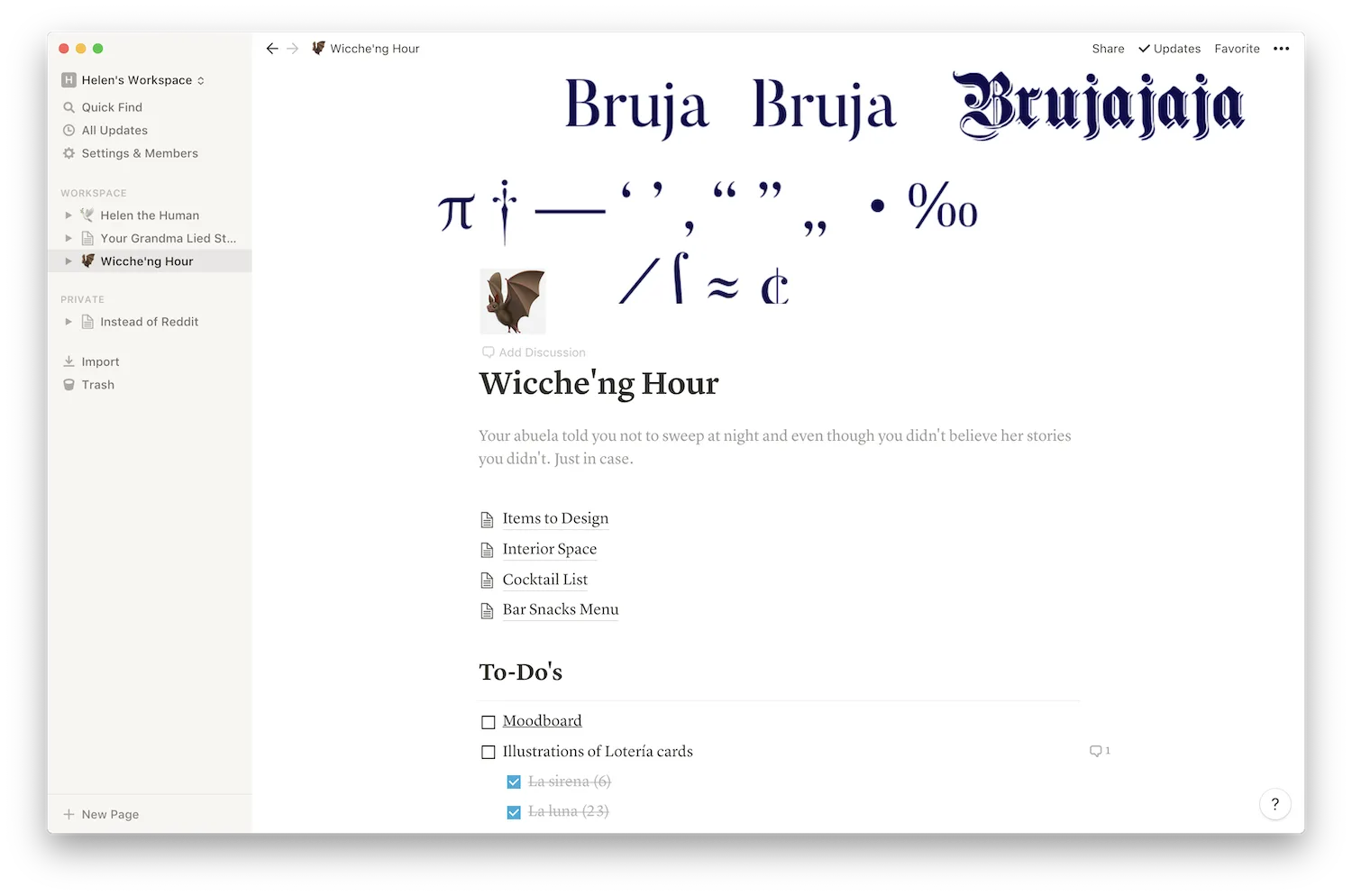 What pieces of work are you most proud of?
Right now Your Grandma Lied is working on a side project named Wilted Yards, a series of enamel pins and our first foray into producing physical products to sell and market. We're getting close to launch and it's been really exciting having the entire team swarm on creating the illustrations and building an aesthetic together.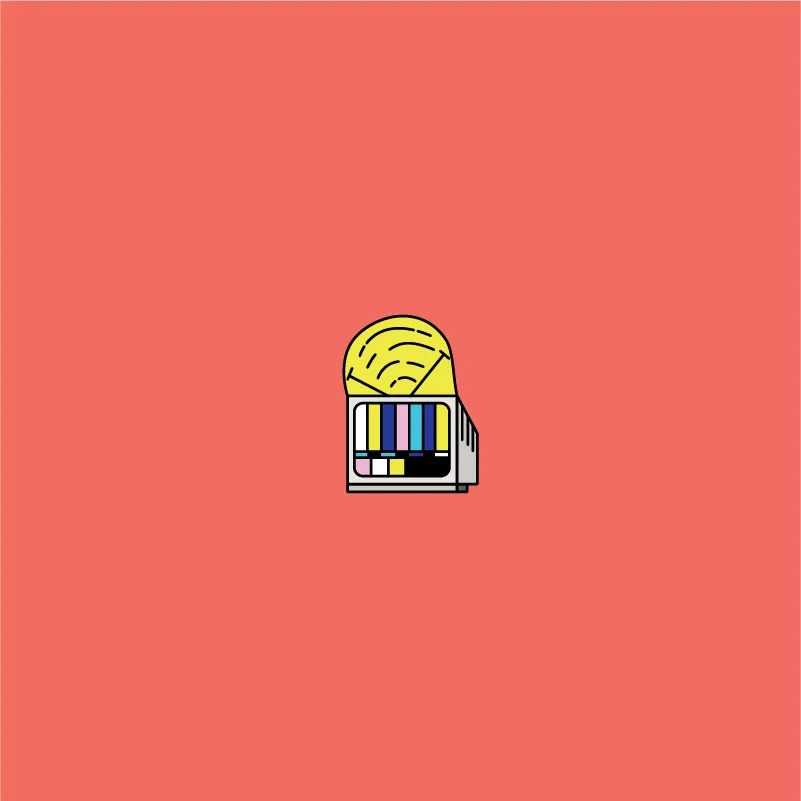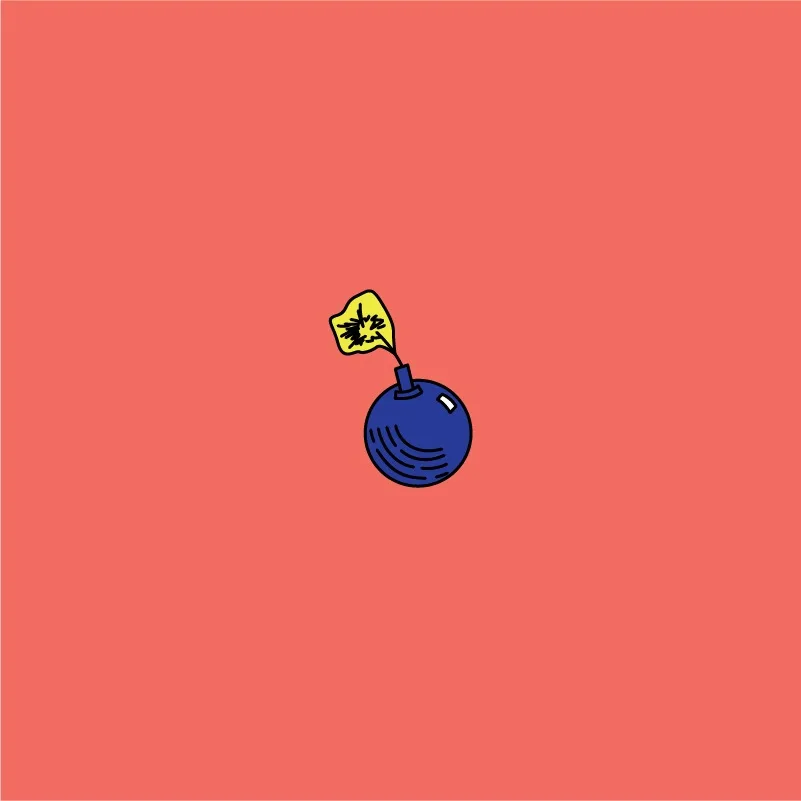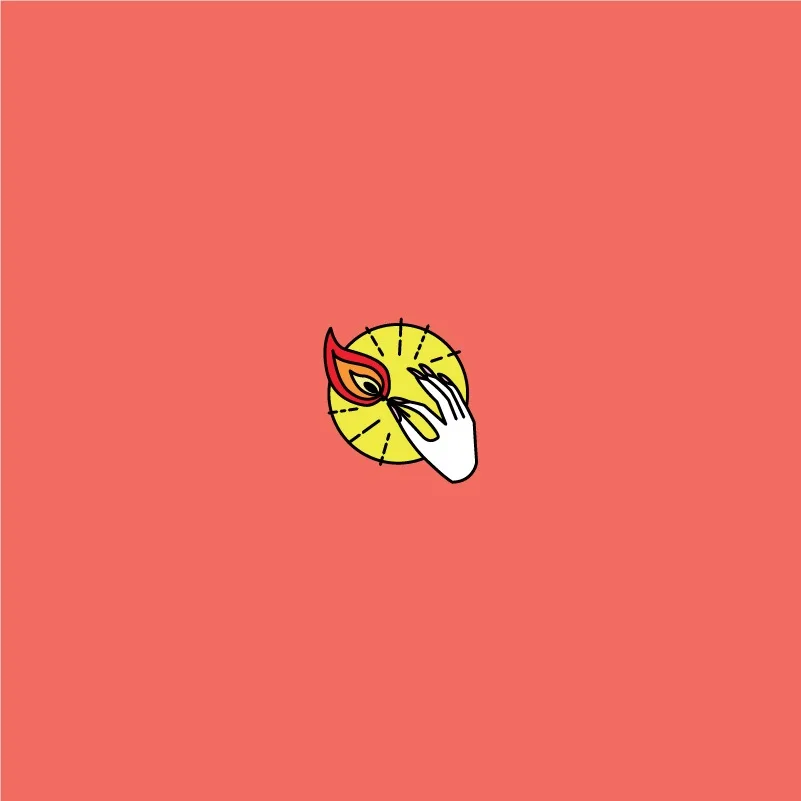 Illustrations by Brian Aguirre and Melissa Johannesen, Digitization work by me
In terms of client work, we wrapped up designing a holiday party that's going to happen later this year internationally. We designed and animated a different icon for each city and I think they're beyond delightful when they're next to each other.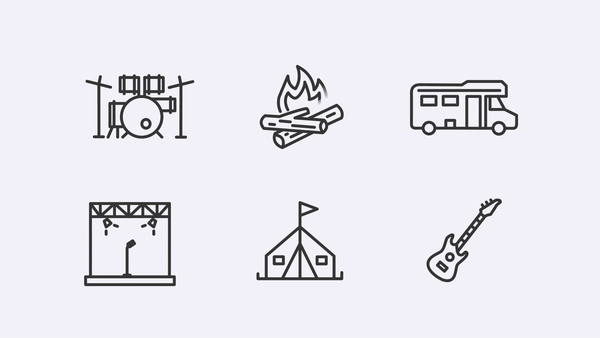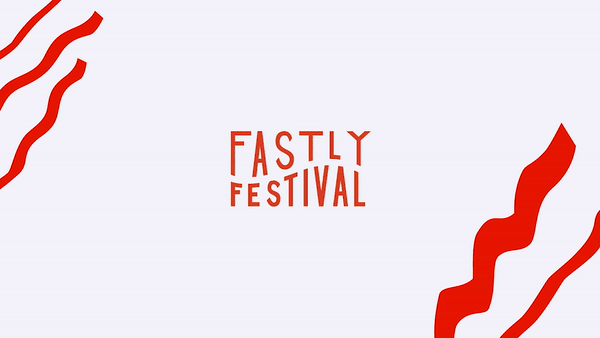 Animations by Margaret Hayford, Illustrations and design work by me
What design challenges do you face at your company?
Your Grandma Lied is just a group of friends who want to make cool stuff together, and companies generally have a more fleshed out business plan than that. I've had to learn a lot about project management, managing people, managing clients, finding consistent freelancing work—none of which is design work, the stuff we want to be doing. My biggest design challenge has been setting up everything so that everyone else can design. It's also been nontrivial finding the studio the kind of work and clients that fit with our own grandiose aspirations of making weird murals, fun festivals, and delightful apps.
What music do you listen to whilst designing?
Any advice for ambitious designers?
Share early, share often, and take everything with a grain of salt. To maintain sanity, have projects for the bills, projects to collaborate with cool people, and projects that are all yours.
Anything you want to promote or plug?
I've been trying to take my own advice to share early and share often on my Twitter, and more recently on Twitch. And of course if you have conferences or events you need branding for, my studio and team at Your Grandma Lied is here to help you out.