What led you into design?
My journey to design was an outcome of trial and error. Since I dreamed of being a bus driver when I was five years old, my dream jobs have changed millions of times, but the motivation was always the same. I wanted to be a person who could inspire people. However, it wasn't easy to find the vocation to which I am suited and to which I should give all my time and energy. I've worked in various industries to find my calling, from food service to film and drama to advertising to tech, and I've had so many failures and setbacks. However, the long and winding journey naturally taught me an invaluable framework: "Create (Challenge), Test, Learn, and Repeat (Pivot)," like the process of building a great product. Through this adventure, I have had fantastic chances to meet great people and mentors. I've just followed the framework by challenging new industries, testing myself, learning new things, and repeating the process or pivoting to the next. 
Many great people have influenced my journey. In particular, I've learned the persistence to make great things from Kyujin Hwang, how to view the world critically from Ilwon Yoon, how to live a life as a designer from Josh Mahoney, how to be a true leader from Cortney Ward, and how to keep dreaming as a designer from Yi Wei. Definitely, I'm still learning and getting inspired by great people including Evie Alexander, Dennis Steir, Eric Ertmann, Joshua Carpentier, Nayong Park, and many more. All the insights from the great people I met in the process led me to design and keeps making me love design.
What does a typical day look like?
My day always starts with taking a walk with my puppy. Since I'm in New York and the majority of the Opendoor team is on the West Coast, I block my morning time from 9 am to 12 pm every day as "Get Things Done" to work on stuff without interruptions. Usually, my afternoon is packed with meetings to kick off new projects, sync up with stakeholders, or have jam sessions with other designers.
What's your workstation setup?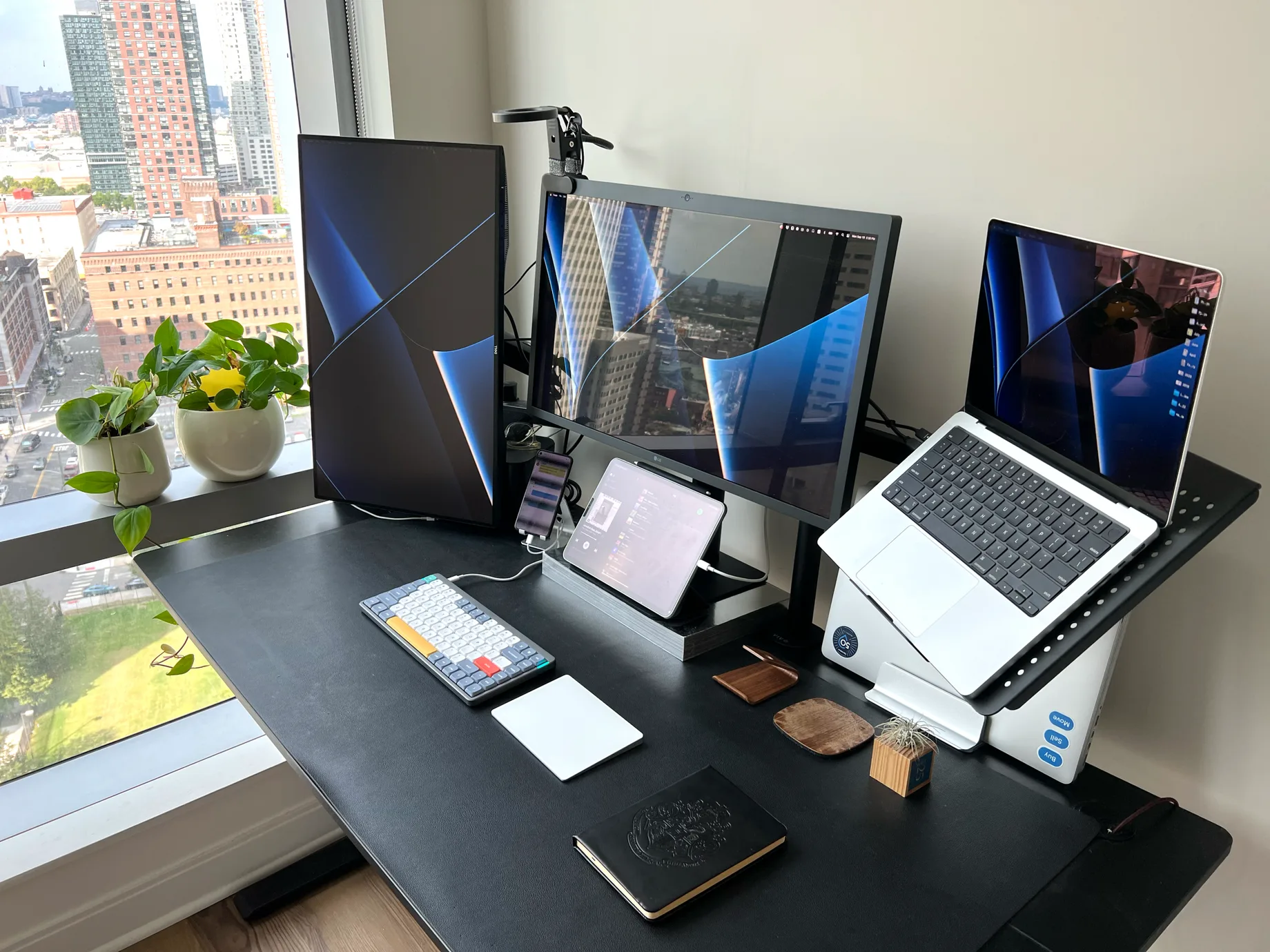 Where do you go to get inspired?
I am inspired by anything that I face in my daily life, but I have two primary sources to get inspired, which are exhibitions that provide immersive experiences and books that broaden my perspectives. Recently, I really enjoyed The Living Portrait of NYC, a multimedia and multi-sensory experience to display fascinating data, images, and audioscapes that evoke the creativity and vibrancy of the city, as well as intimate personal stories and unique journeys that bring the neighborhoods to life.
Also, I recently started reading Amp It Up, written by Frank Slootman, the CEO of Snowflake. I love reading this book because it shares great insights and examples of how to transform an organization for maximum growth and scale. The action items and approaches Frank shared via the book are helpful for my daily tasks.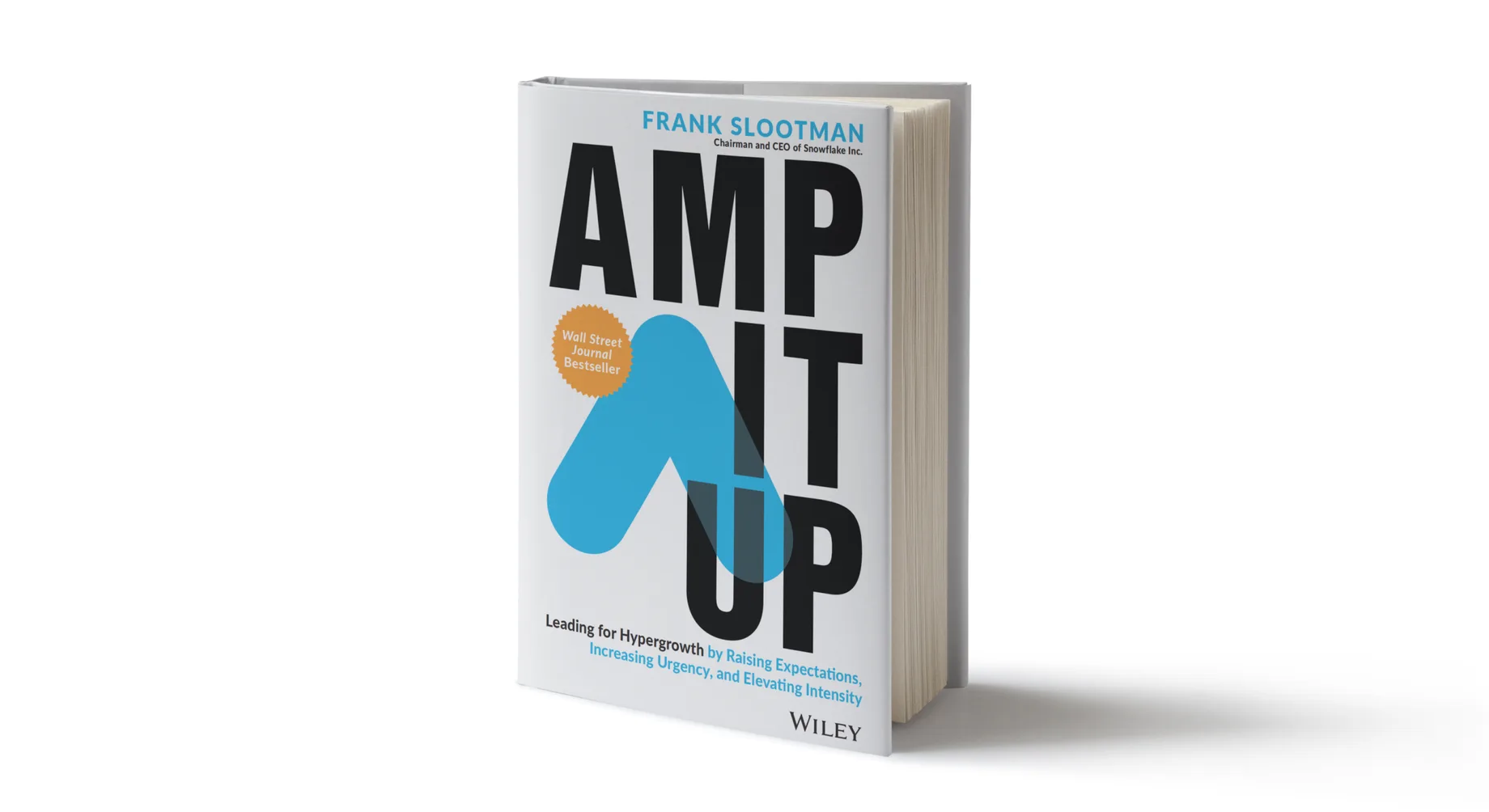 What product have you recently seen that made you think this is great design?
The product that recently made me think this is a great design is Dynamic Island that Apple created. I think it is really brilliant because Apple has turned the unpopular iPhone notch into a versatile new feature. The notch has been an insuperable problem for iPhone that ruins the perfection of the design while not providing any value to users. However, Dynamic Island not only overcomes the technological limitation with a very clever design but also shows the next level of user experience by allowing users to access useful information and tools easily and seamlessly.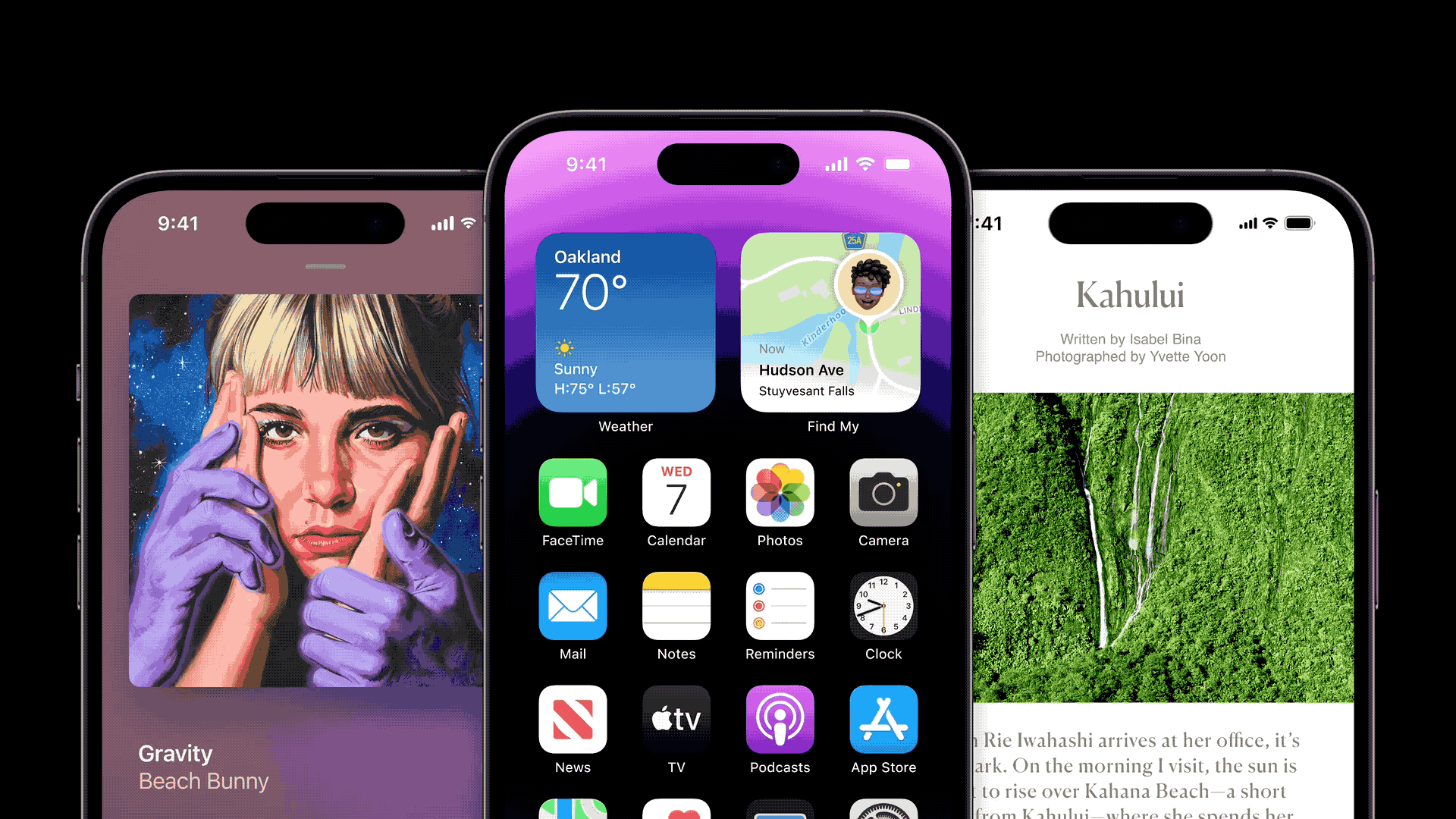 What pieces of work are you most proud of?
During my tenure at Opendoor, I've worked on a variety of projects that I'm incredibly proud of. It's hard to pick just one – from revolutionizing the home-selling experience to helping customers across the country find their dream home, I'm very proud of the impact we are making. 
If you've ever bought or sold a home, you know how hard it can be. And shockingly the experience hasn't changed much in decades. It's antiquated, outdated and largely offline. As a seller, you have to manage repairs, deal with staging your home and get your kids and dogs out for showings on the weekend. On top of that, completing the sale typically requires an overwhelming amount of correspondence, coordination, paperwork, and in-person appointments. Nothing is easy, nothing is seamless. Nothing meets the one-click expectations of our modern digital world.
Enter Opendoor. We're building an e-commerce platform for residential real estate that allows people to buy, sell and move online. We strive to take away the pain points of the traditional real estate process and replace it with convenience and certainty. Whether you're selling, buying or both, we are making the process radically simpler and more accessible.
As a product designer at Opendoor, I've worked on several impactful products to redesign parts of the real estate transaction, including Buy + Sell and Buy with Opendoor. Two-thirds of Opendoor sellers are also buyers, yet lining up two transactions can be stressful and intimidating. Buy + Sell solves this problem. It's a first-of-its-kind technology platform that combines selling, buying, and closing into one simple transaction so customers can move seamlessly. Buy with Opendoor is a completely on-demand and digital way to buy a home, making the process easier, faster, and more certain. We also give buyers a competitive edge to win the home of their dreams, backing their offers with our cash to make it more attractive to sellers.
Even though I've worked on numerous products at Opendoor that I'm proud of, the best is yet to come. We are constantly innovating and making the way to buy and sell homes better than today.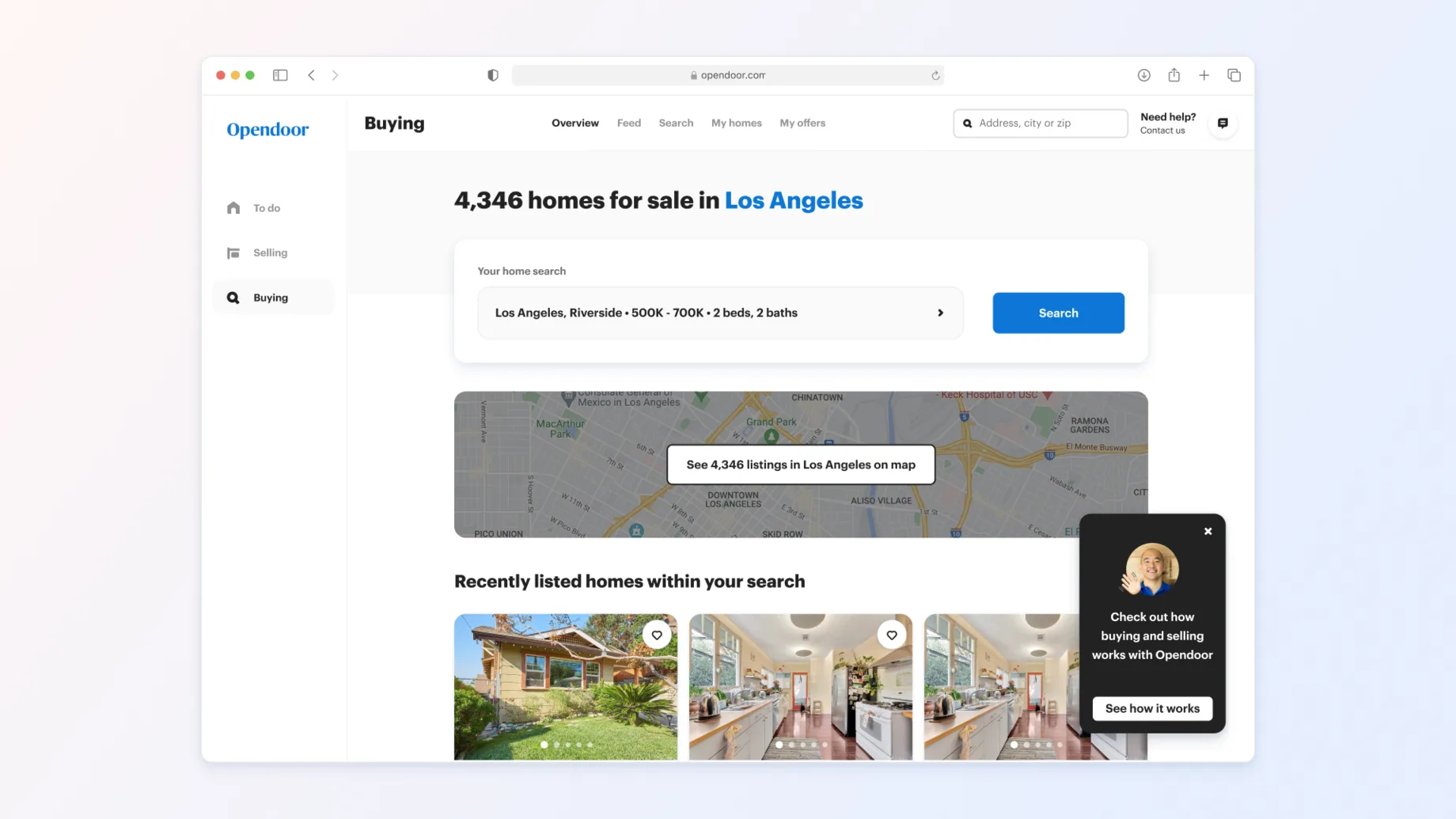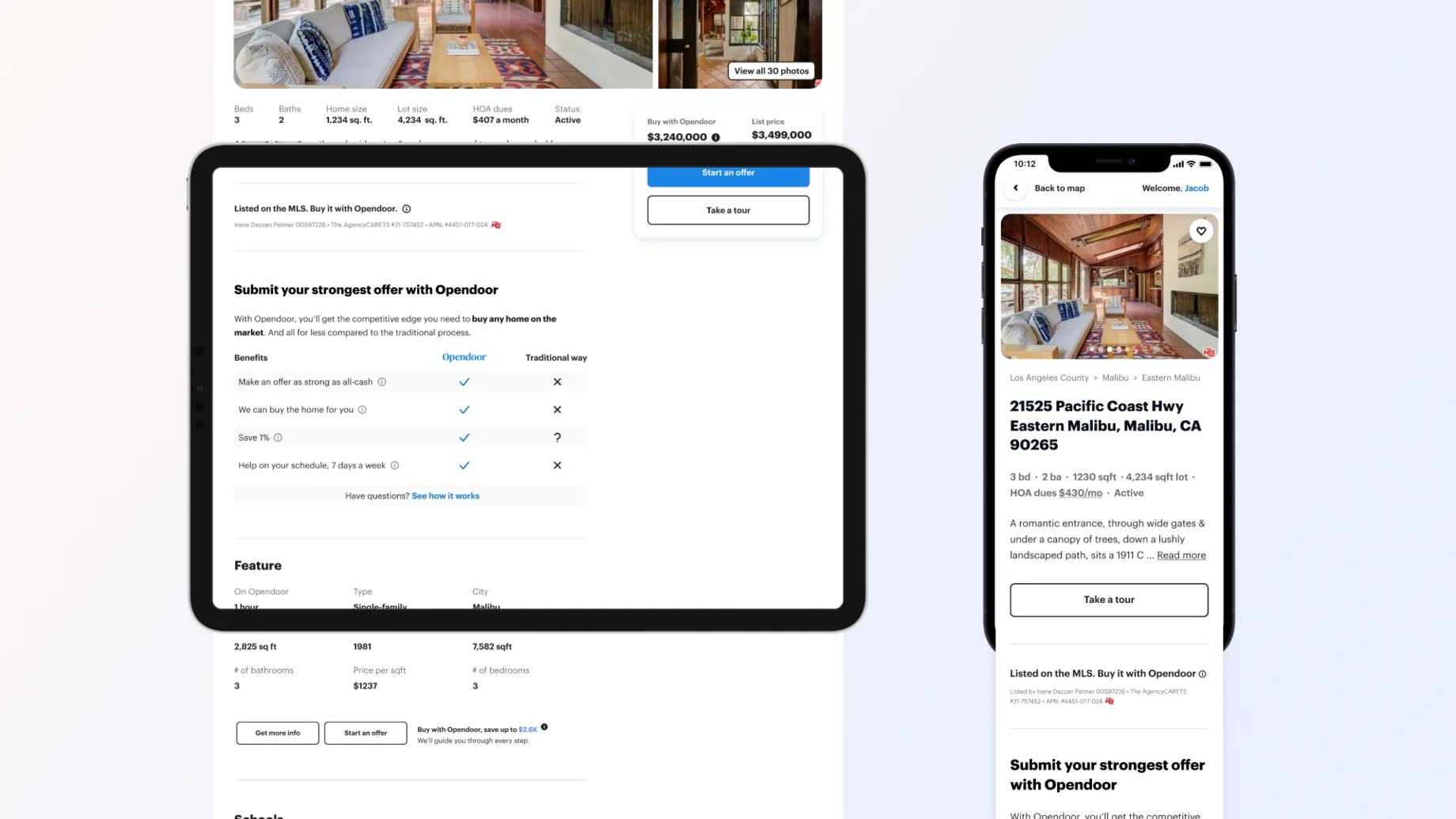 What design challenges do you face at your company?
As a designer at Opendoor, there is a tremendous opportunity to tackle complex challenges and create consumer experiences that solve for decades-old problems in real estate.
Real estate is a $2 trillion sector of the U.S. economy and has a plethora of dynamic forces that shape it on a daily basis, including inflation, interest rates and other macroeconomic factors. Designing products that are both innovative and durable relative to those market forces presents challenges unlike many other industries. And it's truly rewarding work because of the huge customer value we can create.
This work is also a balancing act between innovating and maintaining a best-in-class experience, especially as Opendoor has more than doubled its market footprint and deepened its product experience over the last 24 months. I'm making efforts to keep a healthy tension between the two to both identify product market fit and sustainably scale to more customers.
What music do you listen to whilst designing?
Any advice for ambitious designers?
I want to say two things for ambitious designers. The first advice is "Fail Fast and Learn Fast." One of my favorite quotes is from General George Patton: "A good plan, violently executed now, is better than a perfect plan next week." Since there are hundreds of great resources about design now, I've seen that young designers know a lot about the industry. However, I've noticed that they are hesitant to focus on one direction and get started because they are distracted by too many options. They should just choose one way and get started, succeed or fail, then move on to the next approach if needed. As long as they aren't trying something, they can't know what is best for them.
Another piece of advice is to find great mentors and have mentorship constantly. It is essential to have more frequent feedback cycles if you want to grow faster. You can only see what you know. So, hearing input and feedback from experienced people helps you move to the next level and sometimes, just verbally explaining your ideas to another person immediately is helpful to organize your thoughts and improve the way you see the problems. If you are looking for a place to find great mentors, I recommend ADPList which is a global community of mentors and learners, where people can find, book and meet mentors around the world. I'm also giving back to the design community as a design mentor at ADPList.
Anything you want to promote or plug?
As I mentioned above, we believe the traditional real estate process is broken and our goal is to build a digital, end-to-end customer experience that makes buying and selling a home simple, certain and fast. We have assembled a dedicated team with diverse backgrounds to support more than 200,000 customer transactions and operate in 53 markets nationwide. If you are interested in opportunities at Opendoor, you can learn more at 'design.opendoor.com'.