What led you into design?
Growing up in the late 90s, I watched many music videos in front of the TV. The sheer excitement of stumbling upon a super creative clip was incomparable. I was obsessed with the works of Mark Romanek or Michel Gondry. They inspired me to work in motion design pretty early.
Having an elder sister that was also obsessed with illustration, we had a lot of graphic design and illustration books at home. Discovering new artists together fostered our desire to create.
When we got our first family computer with internet access, I started customizing my first Myspace profile. Thanks to their profile editor, I learned some basics of HTML and CSS. Then I installed Photofiltre to design fan art and banners for online forums using techniques from Computers Arts magazine. I've been passionate about crafting visuals ever since, and it eventually evolved into 3D design.
What does a typical day look like?
It usually depends on which studio or timezone I'm working with.
I would love to have a morning routine and be a sane person that wakes up at 7 A.M. with a morning meditation and a healthy breakfast. But I'm just a human with a limited attention span who needs her daily dose of doom-scrolling and coffee to be fully functional. Then, I get into the mental space for a remote check-in with my team.
I get distracted a lot, so I had to establish self-discipline to be prolific and consistent over time. I use Notion to set my goals and Toggl to keep track of the time I spend on each task. 3D work relies a lot on planning since you have to anticipate render times, be good at problem-solving and communicate efficiently when working with other artists. I try to be a good team player and learn from every project. If I have some extra hours to spare at the end of the day, I'll spend more time understanding a technique I didn't know about or setting a more efficient workflow. You have to put the hours in, but it's worth it in the long run!
Eventually, when I accept endorsing the role of a sane adult, I also exercise or go for a run to reset my brain.
What's your workstation setup?
Where do you go to get inspired?
For online inspiration, I use Are.na for visual references and browse Twitter to gather game development and 3D tips.
I feel inspired by many things around me, so when my ideas are saturated, I usually go outside for long walks or a bike ride in nature. Moving abroad and travelling also helped me discover new places.
What product have you recently seen that made you think this is great design?
When I discovered the art of Japanese wood joinery (woodworking without the use of nails or screws of any kind), I couldn't stop thinking about how ingenious it was. It is one of the most intricate and creative practices that allow for long-lasting pieces. As someone obsessed with minimalist design, watching how furniture is made is highly satisfying.
This online 3D guide is also handy for determining the different joints used.
A team of researchers from Tokyo University even has developed a 3D software that allows the creation of custom wooden joints called Tsugite.

What pieces of work are you most proud of?
I appreciated working with the Meow Wolf Team for the Perplexiplex installation in Denver during my time at Moment Factory. The talented director of this project, Dominique Charbonneau, set exciting challenges for the team while being a remarkable creative lead. With her background in creative coding, she knew exactly how to tackle animations and enhance them with interactivity. We had so much fun making the installation come to life, and I'm proud to see people interact with it.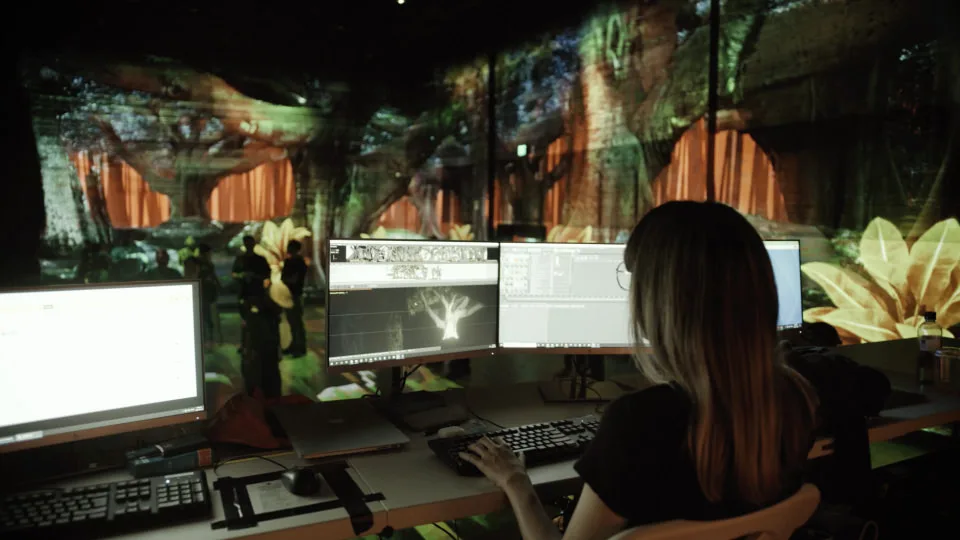 I enjoy blurring the lines between realism and digital art in my personal projects. It's a great way to keep exploring light design and animation.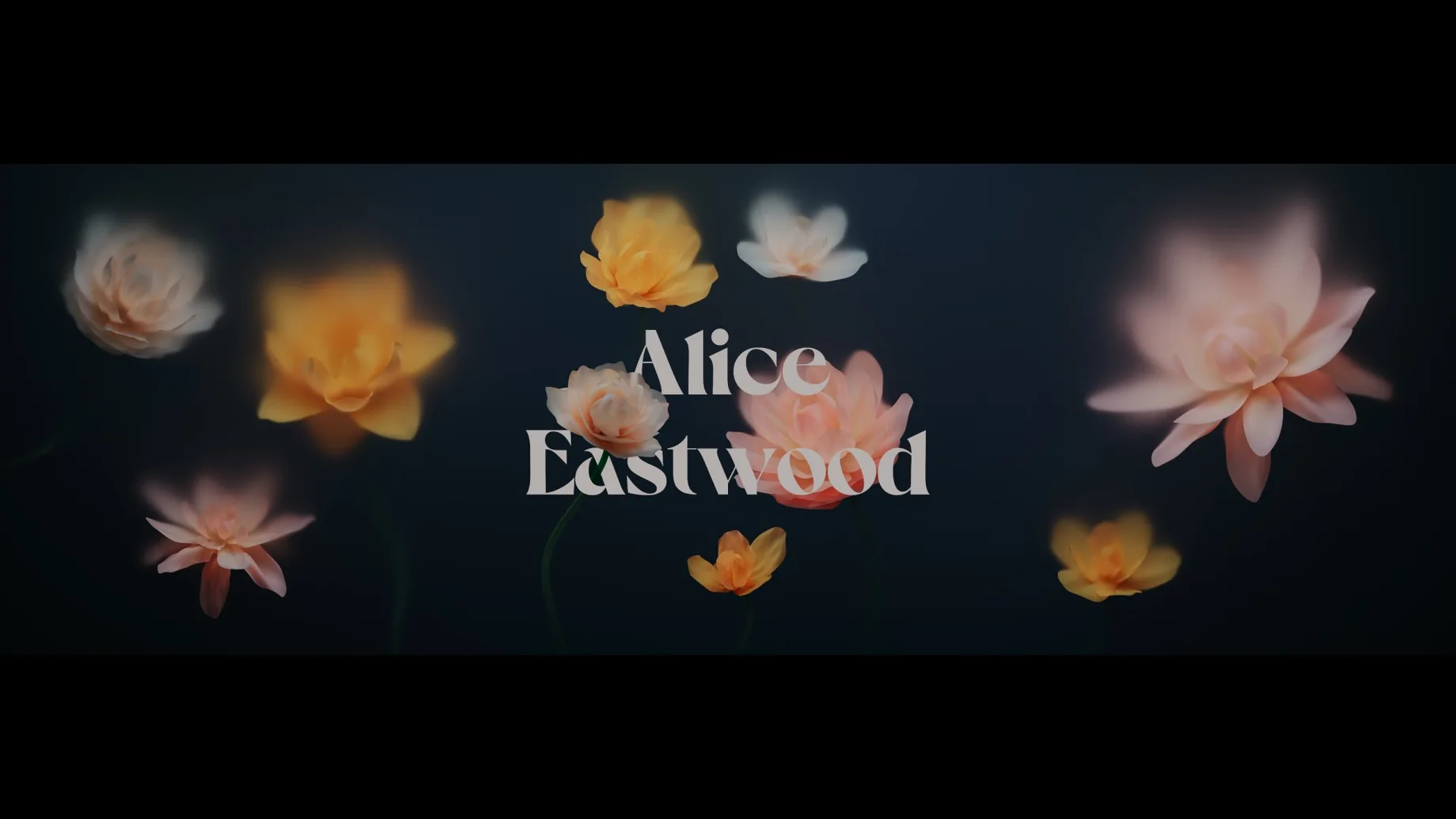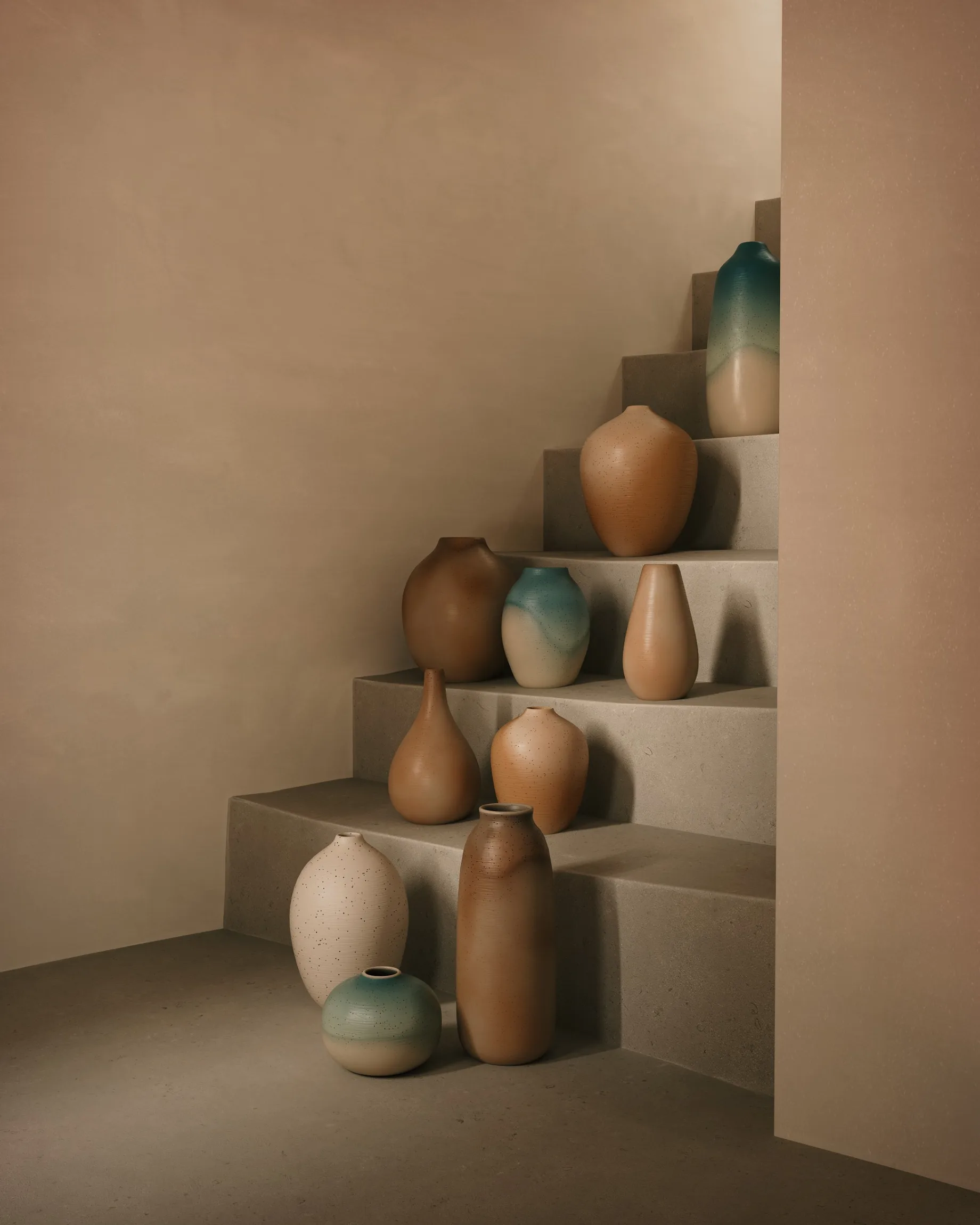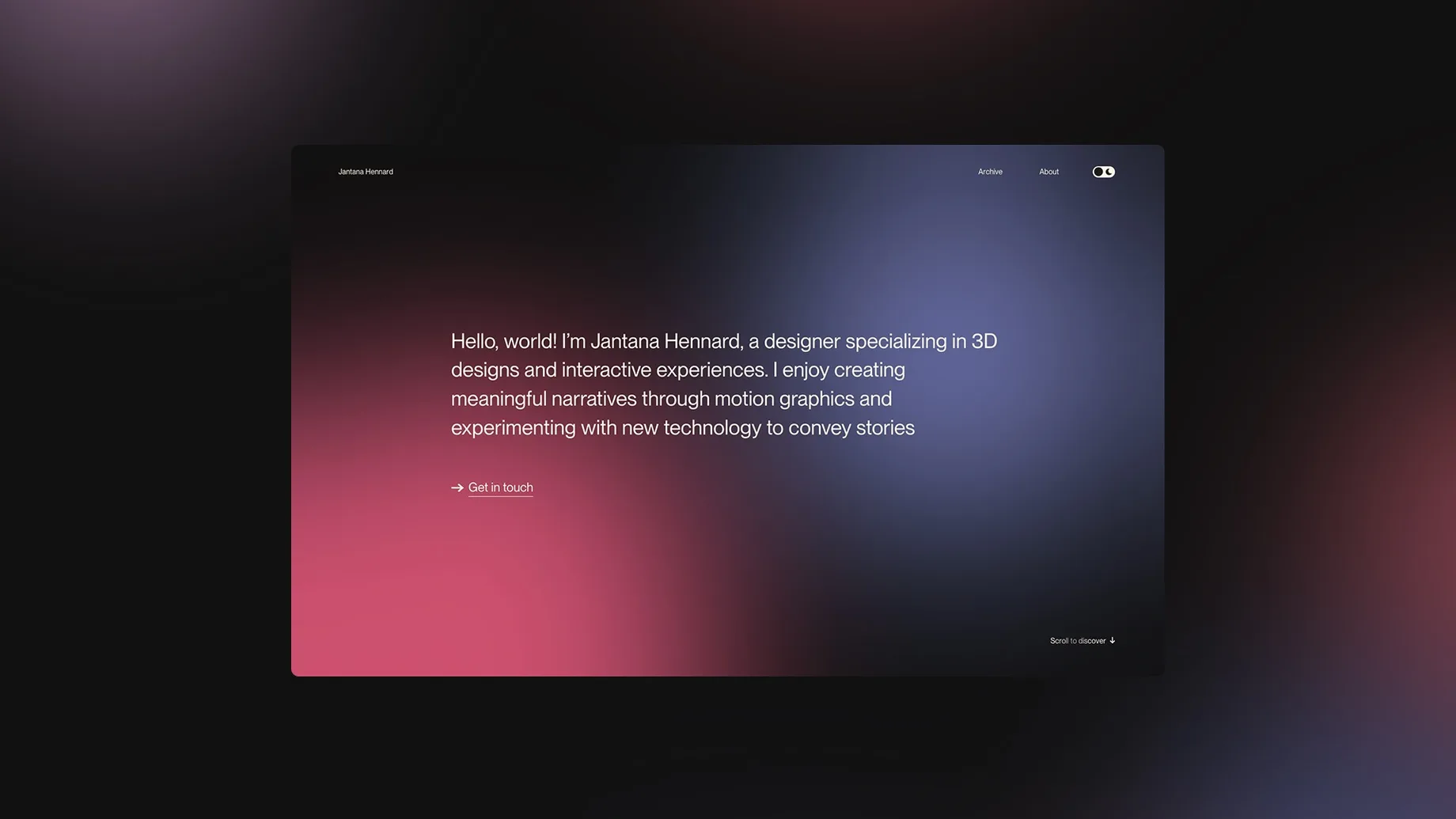 My latest project was a challenging one since it consisted of my portfolio. After three years of saying I would make it, I finally worked on it with my friend and creative developer Patrick Heng. It's always tough to pick what you want to share between personal projects and client work. However, I was astounded at the positive feedback we got. I'm so thankful that people enjoyed my work and all the carefully crafted interactions we put in place to make the website satisfying!
What design challenges do you face at your company?
We have to adapt quickly to projects and processes, combining new tools and experiments while maintaining a creative mindset.
What music do you listen to whilst designing?
Any advice for ambitious designers?
Learn something new every day, ask a lot of questions and keep in mind that your soft skills matter as much as your design skills
Anything you want to promote or plug?
Instagram is where I share my latest 3D work and connect with other designers. You can also find more of my work on my website, jant.fr
I also recommend checking out the vibrant motion design work of Camille Frairrot and the concept arts of Filis Ann Ozkurdum. I'm very grateful to be surrounded by such talented designers.
Thank you so much for having me!