What led you into design?
As a kid I was really into drawing and crafting, but when the computer and the internet became more accessible, my focus shifted. Although I was gaming a lot, I got increasingly interested in digital drawing and design. My parents had always recognized my passion and took me to the open day at the local art school. After talking to product design and graphic design students, I remember walking into this darkened room full of computers and projectors. I noticed that the visuals on some screens would change based on my movement, and others had very colourful graphics that I could control through custom input devices. I was blown away, I had to study here!
At the Interaction Design department of ArtEZ high school of the Arts I learned how to create art for the digital space. I had coding classes every Monday morning. This was the first time I got in touch with code. I was mesmerized by the possibilities and especially enjoyed the generative aspect of it. I developed a systematic approach to design, which I still apply to this day.
What does a typical day look like?
When the alarm sounds I dress, brush my teeth and hop on the bike for a 20-minute ride to the office. After brewing a coffee, I browse Twitter, read and reply emails, and update myself on some Slack activity before I open my project and get to work.
At the studio, we'll have lunch together around 1pm. Depending on the amount of work, this could be a quick sandwich behind the computer or an hour at the restaurant around the corner.
I regularly catch up with my partner in crime Marvin Schwaibold around 4pm because of our timezone difference. We collaborate in Figma for a while, share inspiration, and catch up on each other's stories.
I'll work until 6 or 7pm depending on the workload of the day and if there's a client call scheduled. Since most of our clients are LA based, these are mostly around 7pm.
My evenings start with groceries shopping and cooking dinner for my girlfriend and myself. We hang out on the couch and play with our cat for a bit, and then often spend our leisure time individually. I play video-games, work on side projects or watch videos on Youtube.
On Fridays, we have drinks at the office together. This often develops into a long evening at the bar with all our friends.
What's your workstation setup?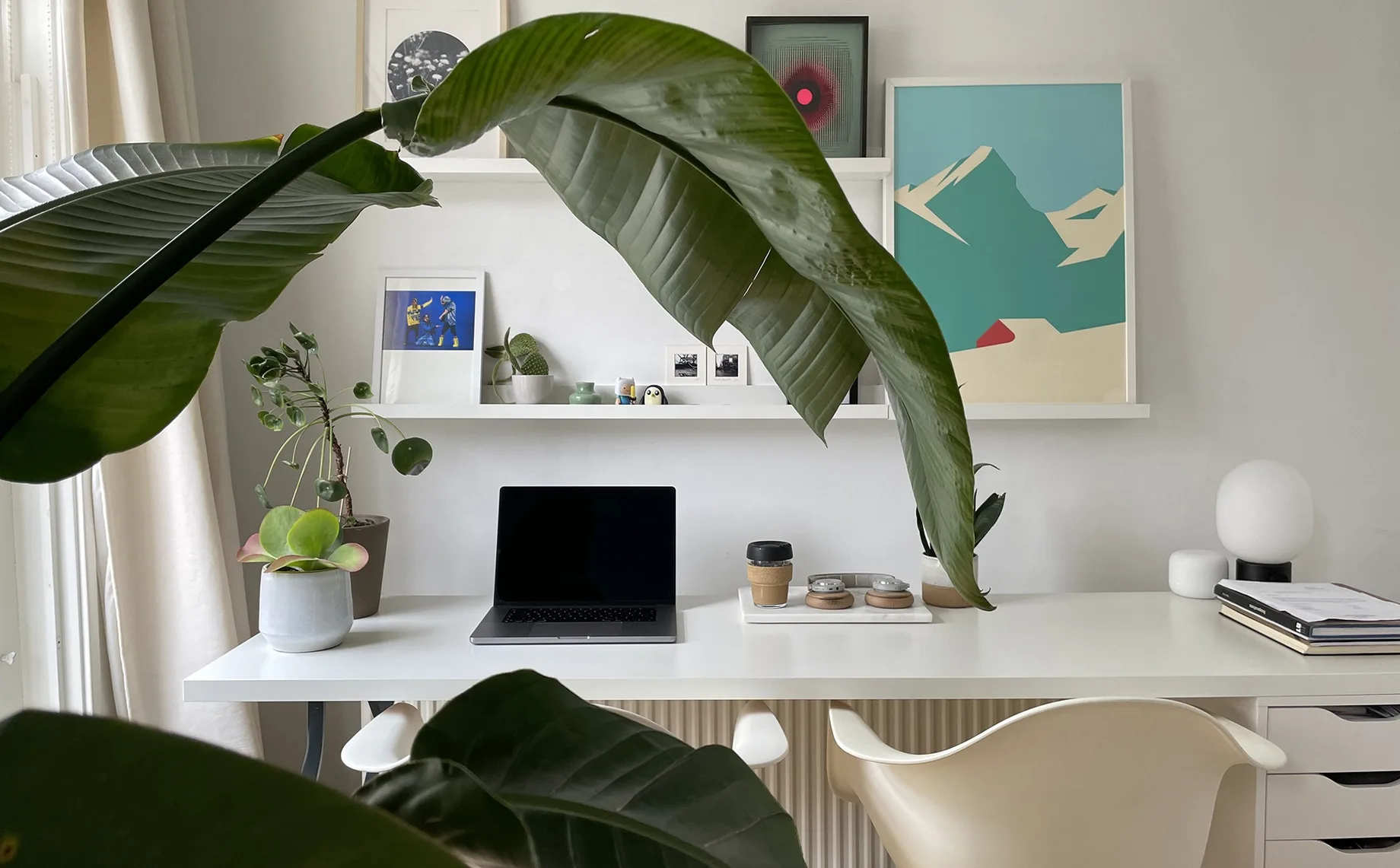 During the pandemic, I worked exclusively on my iMac from home. Now I only occasionally work from home on my laptop because since November 2021 my friends from Antinomy Studio offered me a desk in their new office in Amsterdam.
Earlier this year I took my laptop to the Austrian Alps—snowboarding in the morning, working in the afternoon. I love the possibility to work remotely, and I feel very lucky to be able to do so.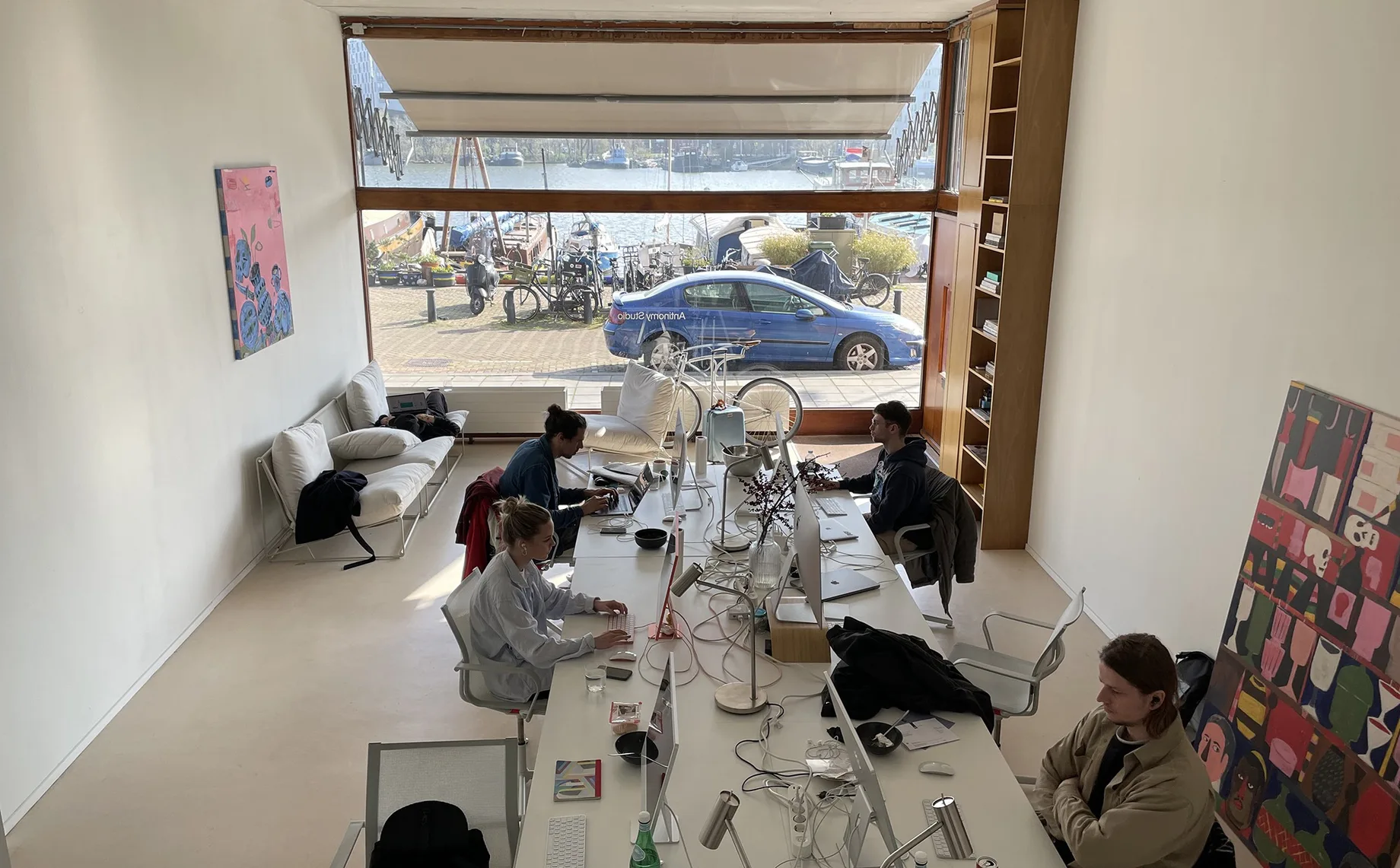 Where do you go to get inspired?
Art school trained me to look at the world from different perspectives. Anything that might seem obvious can be isolated from its natural surroundings and be observed with a critical mindset.
One thing I have been absolutely mesmerized by is glass and other transparent materials. It's intriguing to me how light is bent and how these materials can distort visuals. A few years ago I did a deep research into the science of refraction and reflection and recreated these phenomenons with shaders. Going through this process gave me new insights and ideas to apply to my work.
What product have you recently seen that made you think this is great design?
Arclinea kitchens have fascinated me lately for their minimalistic, high-quality design with many clever built-in features. I love it when aesthetics and functionality can come together in harmony so beautifully.
What pieces of work are you most proud of?
Two projects I worked on for musicians have had a big impact on their fan bases. The responses were overwhelmingly positive and emotional. I am proud and happy to have contributed to something meaningful for these fans.
Another personally unforgettable project is the portfolio for Madeleine Dalla. This was the first time Marvin Schwaibold, Yaël Bienenstock and I worked on a project together. This is where we kicked-off a long-lasting professional relationship, where we created new friendships, and where we developed our own collaborative, creative culture.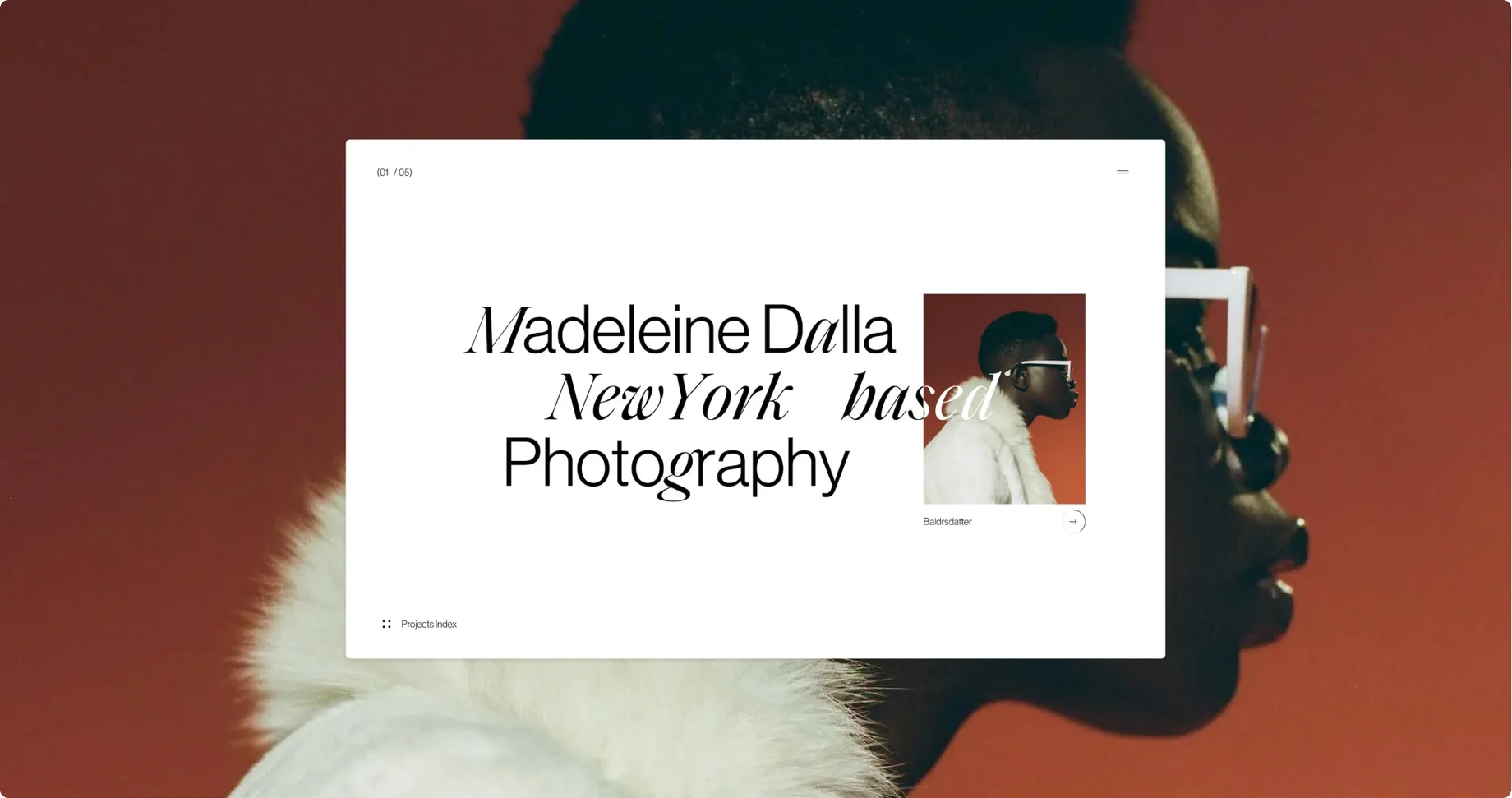 What design challenges do you face at your company?
A website can be broken down into 5 pieces:
Design
Content
Motion
Interaction
Performance
Getting each of these right is always challenging because they affect each other—content and design might conflict, and motion and interaction impacts performance, for example. For this reason, it is crucial that each piece is designed with the others in mind. Having open dialogue between all contributors from design to development is very important to produce the best results possible.
What music do you listen to whilst designing?
Any advice for ambitious designers?
Question everything! Don't take anything for granted. I think creativity is all about twisting the obvious.
Anything you want to promote or plug?
I have some exciting things coming up later this year. Follow me on Twitter for updates.