What led you into design?
I grew up with two very talented, creative parents. My father is a mechanical engineer turned speciality prop master and maker. For years, I watched him create and source period pieces for films and television. My mom was a fashion designer for thirty years. I grew up going to her design firm where I watched as mood boards, sketches, and garment patterns were made. Seeing my parents succeed in creative industries made me realize I could do the same.
At a young age, I started drawing and didn't stop. I went to every art class I could and when it came time for college, I knew I wanted to pursue something in the creative field. I majored in Illustration and studied mostly fine art. After I took my first digital illustration class, something clicked, and I realized that I was really drawn to solving creative problems in the digital medium. I switched my major to Graphic Design and have been designing ever since.
What does a typical day look like?
Running my own design practice gives me lots of flexibility and variety, so every day is a little different. Most days start out with my favourite thing: going on a walk with my husband and our dog with a breakfast taco in one hand and coffee in the other.
We both work from home these days, so after our walk, we'll head to our home studio and get to work.
Once I'm at my desk, I catch up on design feeds, clear out my inbox, and run through my calendar so that I know what's ahead. Then I sync with clients and collaborators to get a pulse on things to make sure everything is on track. After that, I really just jump in where I'm needed, whether that's brainstorming, researching, designing, or something else altogether. Normally my dog and cat aren't too far away, so I'll often take breaks to give them some love.
Most days I finish up work around 5 or 6 and grab dinner with friends or neighbours or relax at home with a good book and a bath.
What's your workstation setup?
I work out of my home studio in Austin, Texas. Working from home helps my work life and personal life feel more fluid and relaxed. My desk is a large old drafting table that used to be my father's. His distinct engineer handwriting is still visibly ingrained in the wood.
Where do you go to get inspired?
I get inspiration from everywhere. I take pictures of signs on buildings for type. I collect vintage prints and packaging for graphics. I take stills from movies for colour and photography inspiration. And my studio is filled with all sorts of books and magazines that I'll often reach for.
And of course, I browse the internet for hours. Here are some of my favourite internet places:
- The Brand Identity
- Brand New
- Are.na
- Typewolf
- It's Nice That
- Behance
- Pinterest
- SiteInspire
- Eye on Design
- Mindsparkle Magazine
- Vintage Ad Browser
- Letterform Archive
What product have you recently seen that made you think this is great design?
Lately, I've been drawn to furniture pieces that just make you smile. I have a little vintage mushroom lamp designed by Bill Curry that makes me so happy every time I look at it. Other pieces in the same vein that have been inspiring me lately are the Uten.Silo.II by Vitro and the Kartell magazine rack.
What pieces of work are you most proud of?
At the highest level, I'm most proud of successfully running my own design practice for the last 3.5 years. I started freelancing not knowing how it'd pan out and told myself that I could always get a full time job if it wasn't working. I feel fortunate to get paid to do what I love using the skills I've worked hard to develop. And I'm proud of the relationships I've built with my clients and collaborators.
In terms of specific projects, I'm most proud of the brand identities I've created for companies that are bringing good into the world. Some of my favourite projects to date are:
1. Kinside, a company that helps find child care for today's working parents.
2. Monarch, a platform that helps individuals access mental health care resources.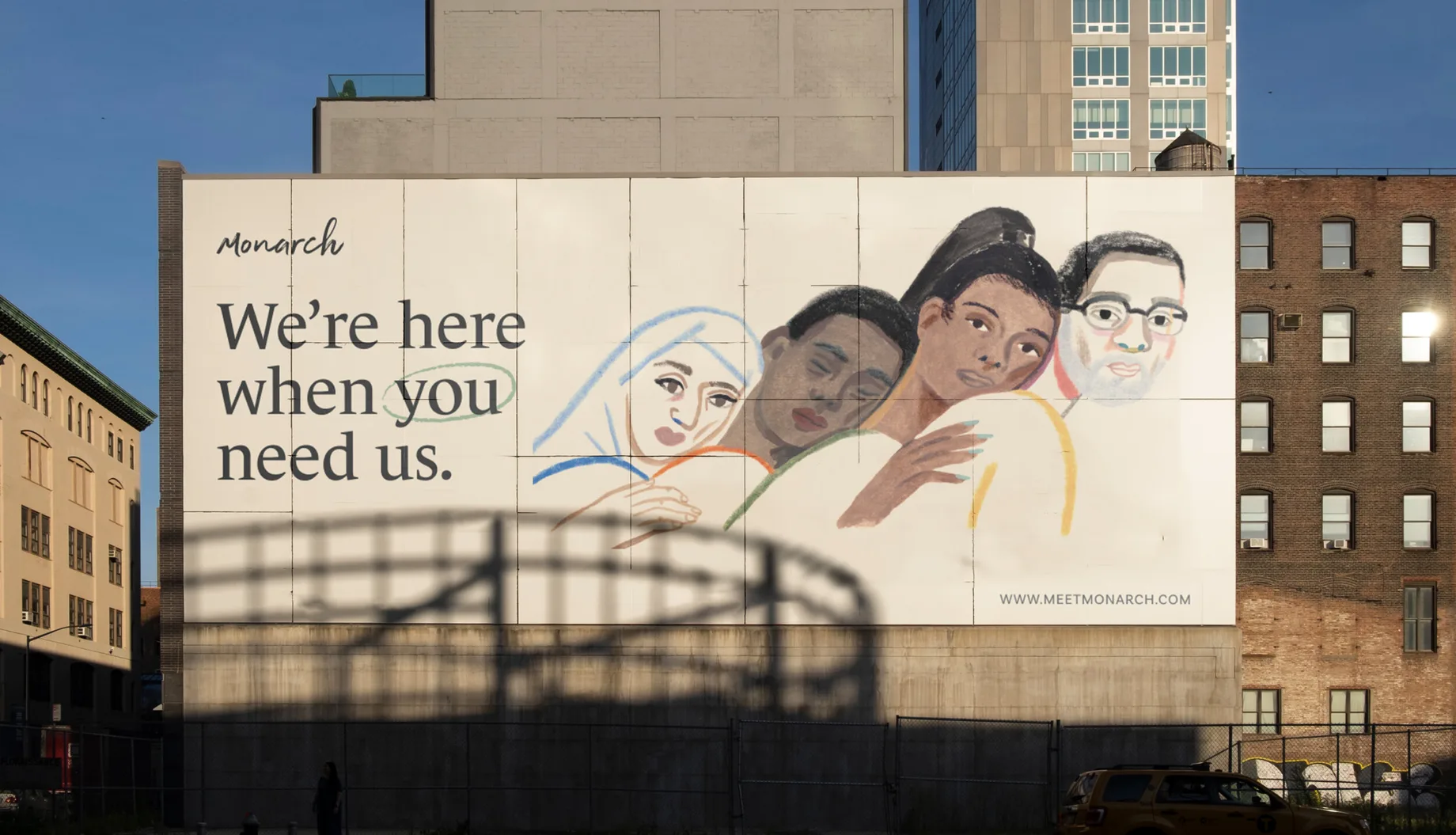 3. Puck, a startup that's making hiring more human.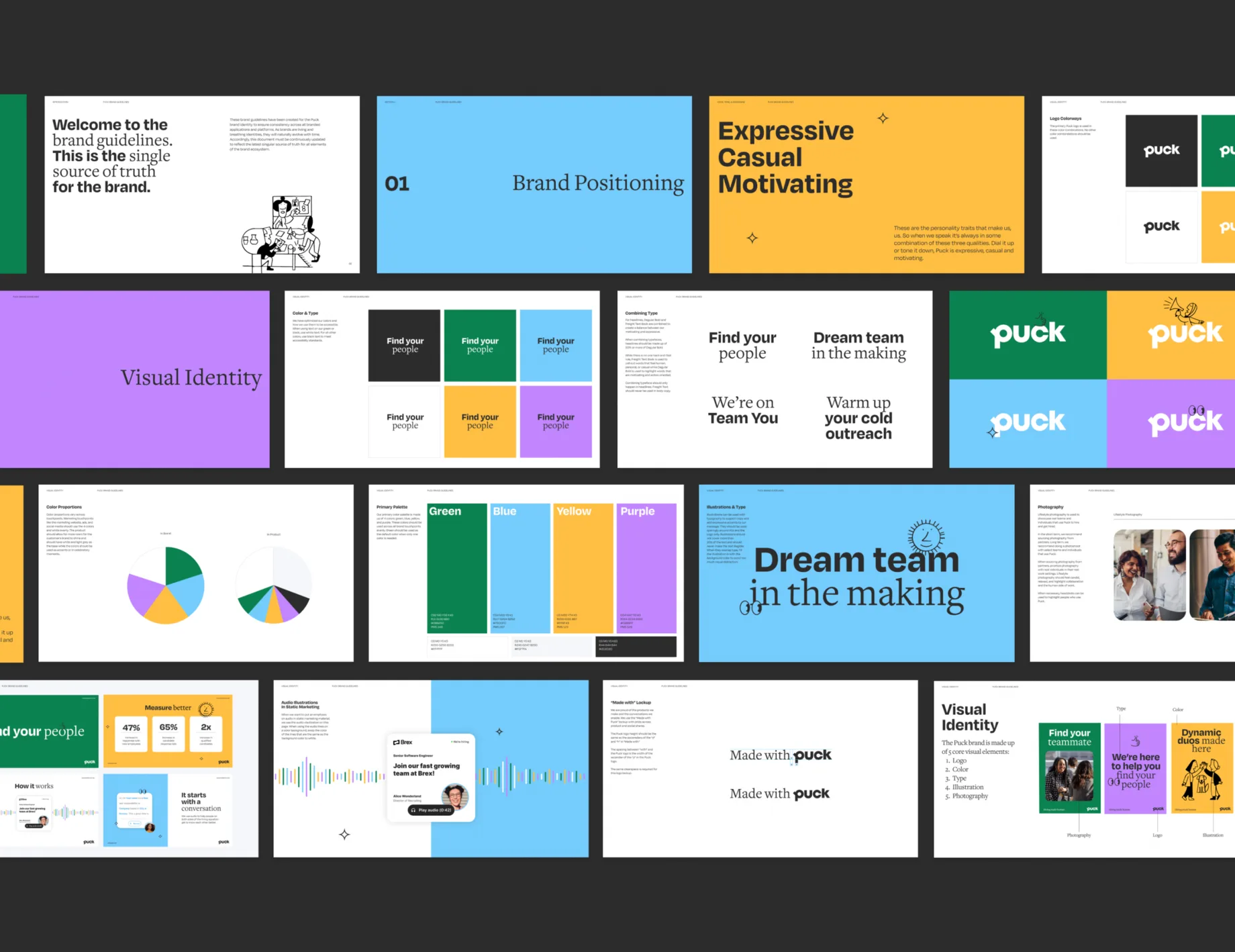 4. Storyworth, a company that connects people through stories.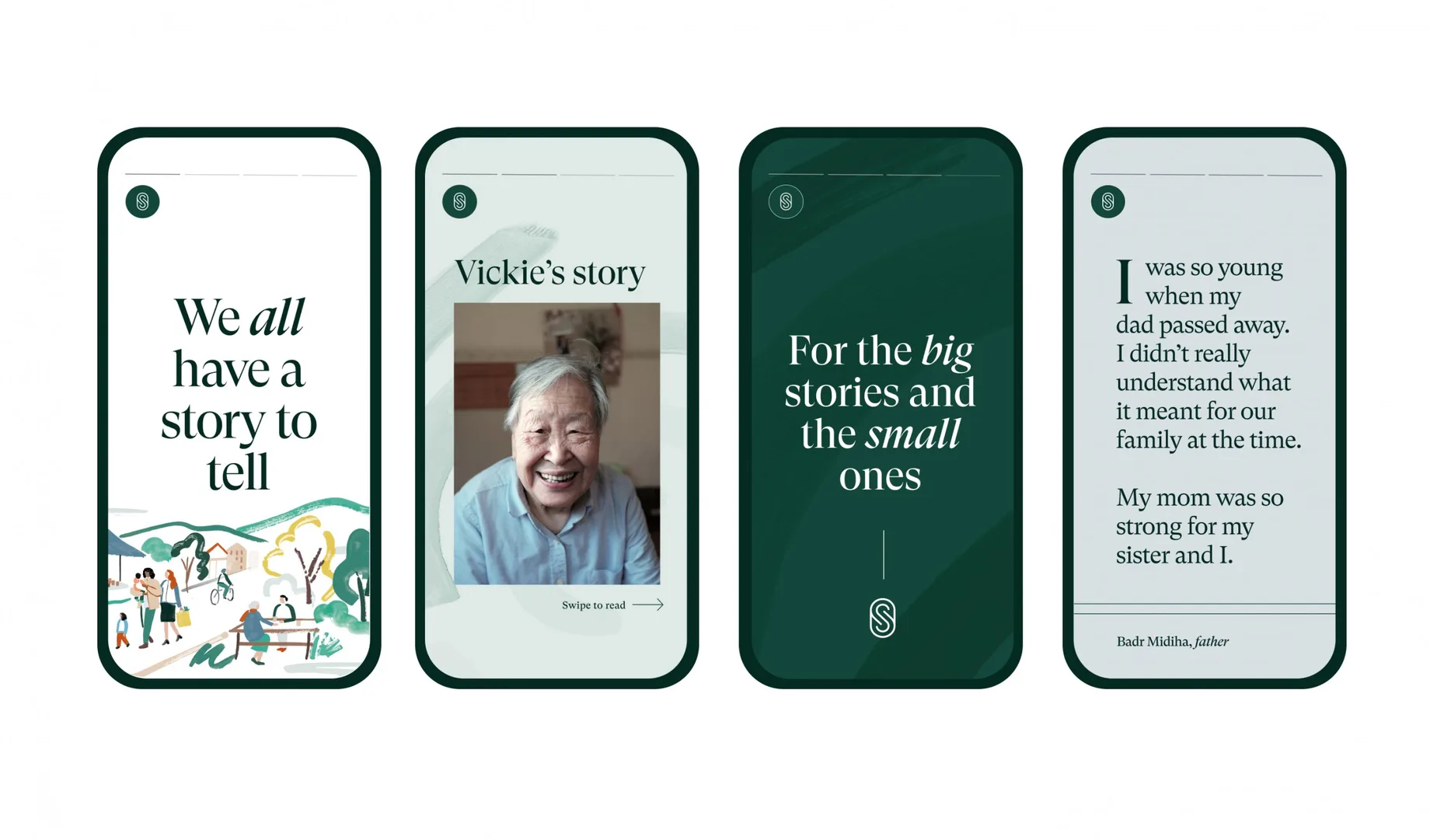 5. Primer, a place for kids to learn and discover, together.
6. Romanwell, a nutrition and lifestyle company that supports individuals with IBD.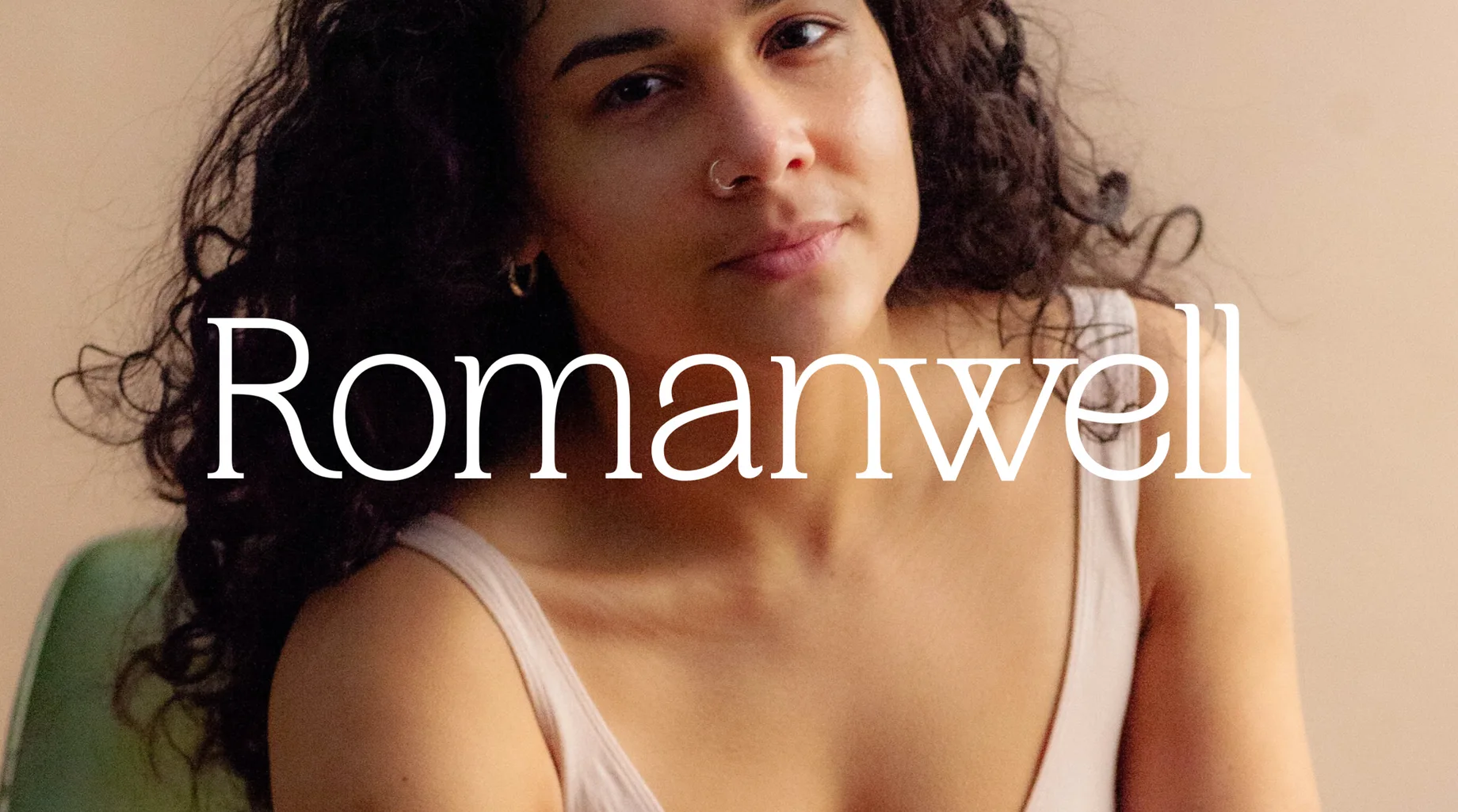 What design challenges do you face at your company?
Balancing time between the business tasks of running a small studio and the creative work.
What music do you listen to whilst designing?
Any advice for ambitious designers?
Design a lot. Look at design a lot. Find designs you love and figure out why they are successful. Bring that into your own work. Reach out to people that you admire and ask them for coffee or advice or feedback (don't forget to thank them!). Be nice to the people you work with. Be nice to yourself. Be nice to strangers. Remember that there is more to life than design. Go outside. Take care of your health. Get a dog.
Anything you want to promote or plug?
You can check out my latest work here.
Follow me on Twitter and Instagram for design, pet, and breakfast taco content.